Happy New Year! It's time to celebrate with another $100 Amazon or Paypal cash giveaway!
Happy New Year!
How did you ring in 2017?  Stay home, go out, celebrate with friends? One of the reasons I'm particularly happy about this new year is because I get to partner with some other awesome bloggers to give YOU $100!  Yes, a $100 Amazon or Paypal Cash Giveaway! YAY 2017!
Just in case you're not sure how to spend your earnings… okay, I'm sure you already have plans. But, let's entertain some healthy ways to spend your winnings that you will feel absolutely great about.  'Cause the new year is always all about healthy something, right?  😉
5 Healthy Ways to Spend $100~ That You'll Feel Great About!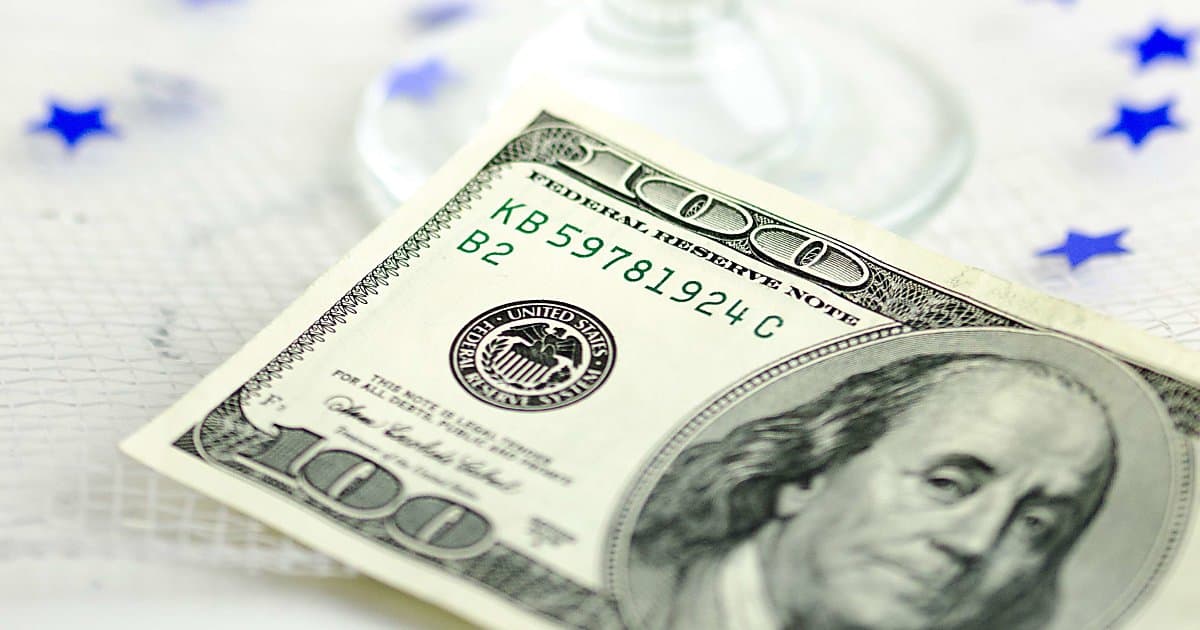 1. Invest in relationships
Go out to a romantic dinner with your spouse~somewhere fancy, or special occasion-ish. Or, make something at home.
Treat a friend and yourself to a spa day or a massage
Have a girl's night in and use it for great food, beverages and a chick flick. This soup great for a crowd.
2. Invest in learning/culture
Have a skill you want to learn? Take a class! Writing, Blogging, Cooking (my personal favorite), or an online course. Once a Month Meals is a great freezer cooking system. 

 

Want to up your photography game? This food photography book is a game changer.
Membership to a local museum, or the zoo.  Often, these memberships give you discounts on museums/zoo's in other locations, so you can learn locally or in another city/state.
Books~look for something that will make you better for reading it.
3. Fitness
How about a membership to that club you've always wanted to join?
Fitness bootcamps are very popular now too, take a class and jumpstart your new year's resolution.
A new pair of running shoes
Take lessons to learn a sport, perhaps tennis or golf.
4. Share/Donate
Find a single mom and purchase some necessities for her.
Donate to a local missionary through your church
Contribute to someone's mission trip
Clean water for those that don't have it~ My husband is running an ironman to raise $$ for this cause.  You can donate here.
5. Pay off Debt or Plan Ahead
Maybe you racked up some credit card debt over the holiday season?
Are your finances a mess? Hire a financial accountant to get your stuff in order.
Put it towards a future trip (see #1)
Tuck it away for an emergency
Speaking of planning, this meal planner is my favorite. Trust me, planning your meals is life changing.  And I love tools that help me!
READY TO ENTER?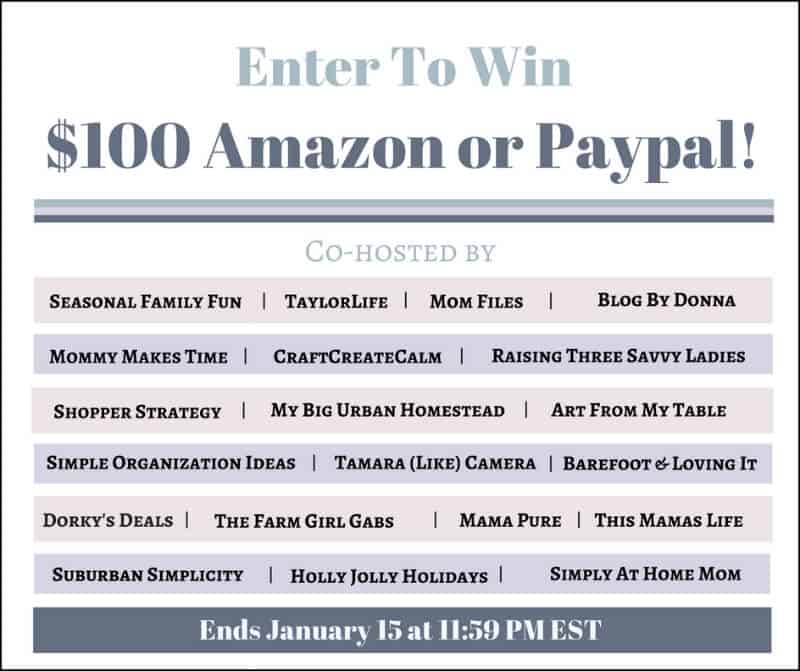 $100 Amazon or Paypal Cash Giveaway
How to enter: There are four groups of five Instagram accounts. Each group is worth 5 entries. Follow all 20 accounts for 20 entries. If you're already a follower, claim that entry!
This giveaway starts January 2 at midnight EST and ends January 15 at 11:59 PM EST. USA, 18+.
One winner will be randomly selected from all qualifying entries and contacted via the email they provide. The email will come from joannegreco at gmail. The winner has 48 hours to respond or a new winner will be chosen.
The prize is $100 in Paypal or Amazon online gift card.
a Rafflecopter giveaway

Best of luck, and Cheers to 2017!