Extra cash?  Yes please!  It's time for a $100  Cash for Christmas Giveaway! Just in the nick of time.  🙂  Enter now to win an Amazon gift card, or Paypal cash.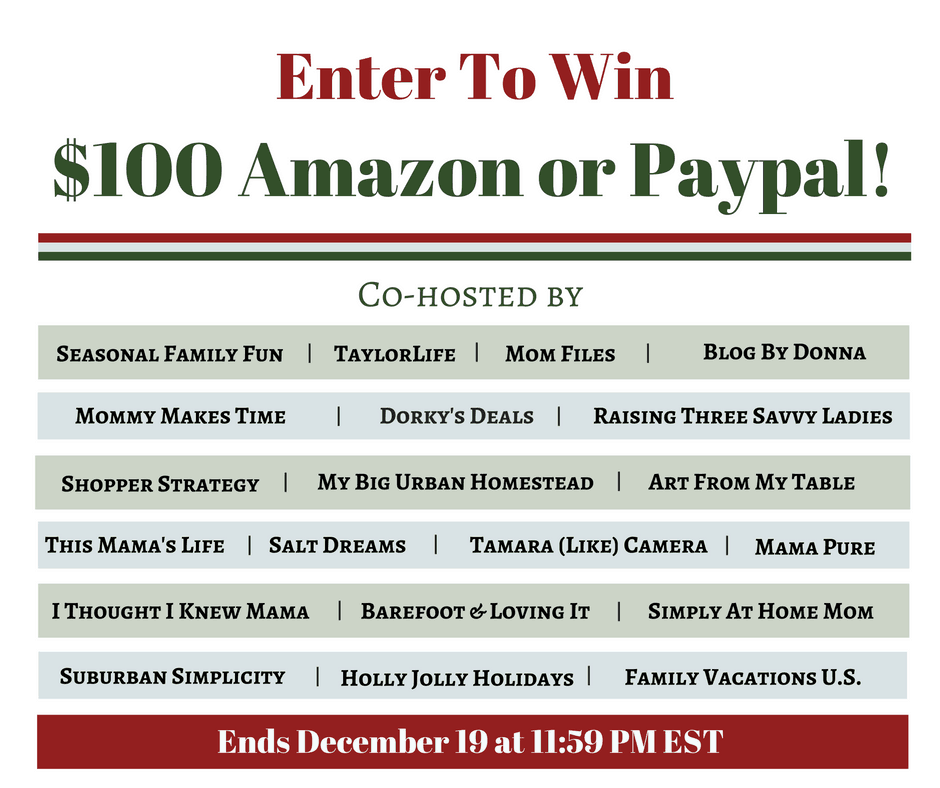 This post may contain affiliate links
$100 Cash for Christmas Giveaway
Happy December! I'm super excited to be teaming up with some other amazing bloggers to bring you this giveaway just in time for Christmas.
Could you use some extra cash in your pocket this season? (I was really tempted to say "pocket book" instead of "pocket" right there.  That is SO my grandmother!!)
What will you do with your winnings? Spend it? Save it? Pass it on?  I would love to know what YOU would do with an extra hundred bucks.
I would probably start thinking about that one thing that I've wanted, but didn't really think I should spend the money on. I would probably go so far as to make plans to buy it.
(okay, so I actually already have one, but it's not this cheerful yellow)
Then, something would happen, like a car repair, or a home repair, and the money would come just in time to cover it.  🙂  Ever been there?  I love how God works that way.
Whether your winnings go to something boring like a car repair, or exciting like providing an awesome gift to someone, it's safe to say, we could all use a little extra.
So, what are you waiting for?  Enter now!
How to enter~
All you have to do is is visit the Facebook pages  listed below. For each one you visit, you receive an entry! If you already 'like' the page, you still get the entry. Have fun!!
This giveaway starts December 5 at midnight EST and ends December 19 at 11:59 PM EST. Open to residents of the USA, 18+. One winner will be randomly selected from all qualifying entries and contacted via the email they provide. The winner has 48 hours to respond or new winner will be chosen. The winner will be announced on the rafflecopter after they have responded.
Best of luck to you!!