Would you like to improve your photography skills? Do you feel like your pictures just 'don't do justice' to what you're seeing live? Today's post is a little unique for me. Usually, I share recipes. And this is a recipe too, just not for your next meal. 🙂 Today I'm sharing a recipe for exceptional photography. Yes, that's right, today I'm sharing my best digital photography tips!
On the blog, and in "real life", people often compliment me on my photography. I'm so grateful for those comments because I put a lot of thought and energy into producing those photos. Yes, I want them to be mouthwatering! A picture is worth a thousand words, so the saying goes.
This post may contain affiliate links.
Digital Photography Tips
In all of these digital photography tips, I'll be referring to using a DSLR cameral. If you don't have one of those, check out this book from Nagi, at Recipe Tin Eats. While the info in her book is also geared towards using a DSLR, most of what she talks about can be applied to a point and shoot, or iphone camera.
Tip #1~Shoot Manual Mode
Learn how to use your camera on Manual mode. That's the little "M" on your DSLR. Refer to your camera instructions, google it, or, better yet take a local photography class. It's nice to be with others, in person, to really get hands on help. I took one a long time ago for about $50. It was worth every penny. From then on, I was shooting manual.
Why? Why is manual better? Isn't easier to just point and shoot? Well, yes, that is easier, but the results are incredibly different! Your camera only has the ability to 'see' the whole picture. So it is adjusting it's settings based on the whole frame, not necessarily what YOU may want to draw attention to. Ever try to take a picture of something outside in the snow? And you look at your result and it's gray? That's because you're camera is adjusting to all that brightness. You want that snow to show up whitest white, but the camera compensates. You have more control in manual mode.
This is the camera I use.
When photographing for my blog I always use either a 35 mm fixed lens or a 50 mm fixed lens. These two are my favorites right now.
                                               
Lenses are a whole other topic, so I'll save those for another day.
Tip #2~Shoot in RAW
Raw format is a file format that captures all the image data recorded my the sensor when you take a picture. If you shoot in jpeg format, image information is compressed and lost. Again, you have more control and more options in Raw. Here is a great article explaining the difference and a guide to help you know when to shoot which format.
Tip #3~Use Natural Light
Flash is evil! You really have to know how to use a flash and when, in order to have a decent picture. Always use natural light to take your photos. Studio lighting is great, but it is studio lighting which is nothing at all like your on camera flash. Never use your on camera flash and never shoot with the house lights on. Natural light is always more beautiful than artificial light.
I live in Michigan where we have lots of gray dark days during the winter months (which are loooong). Actually, those gray days have become my favorite for photographing. They're not so good for my mood, but that's another story. This is what a typical winter day looks like here.
I have learned a ton from The Food Photography Book. It's loaded with all things photography. Lighting is probably one of the hardest things to master, at least it is for me personally. This book has extensive information with practical digital photography tips and you'll have it down in no time.
Tip #4~Use a tripod
If you look at the above picture, do you see my food all set up on the table to the left? It's pretty much in the dark. The only way I can let enough light into the camera is to have a wide aperture and a slow shutter speed (if you shoot manual, you should understand this). There's no way, I can hand hold the camera at those settings, because I'll get movement when I press the button, and that will result in a blurry picture. The tripod keeps it perfectly still. Here's the shot I took in the above picture. This is unedited and straight out of the camera.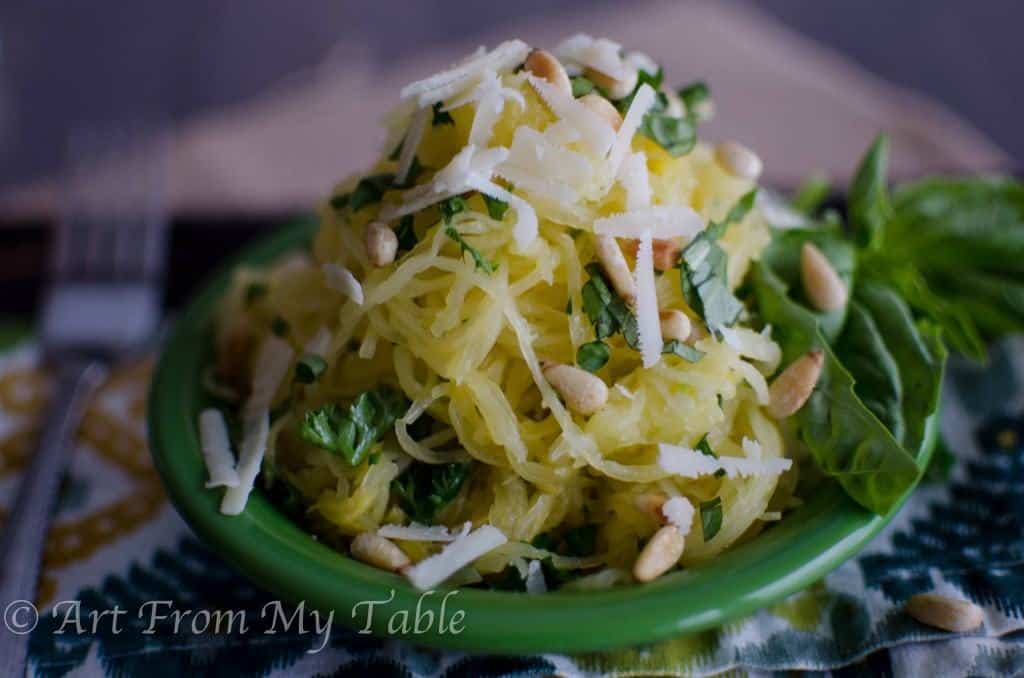 Not bad, but it absolutely needs some post production. But still, looking at the first picture, you wouldn't expect that you could even see the food by how dark it is in the house. Here it is after the editing: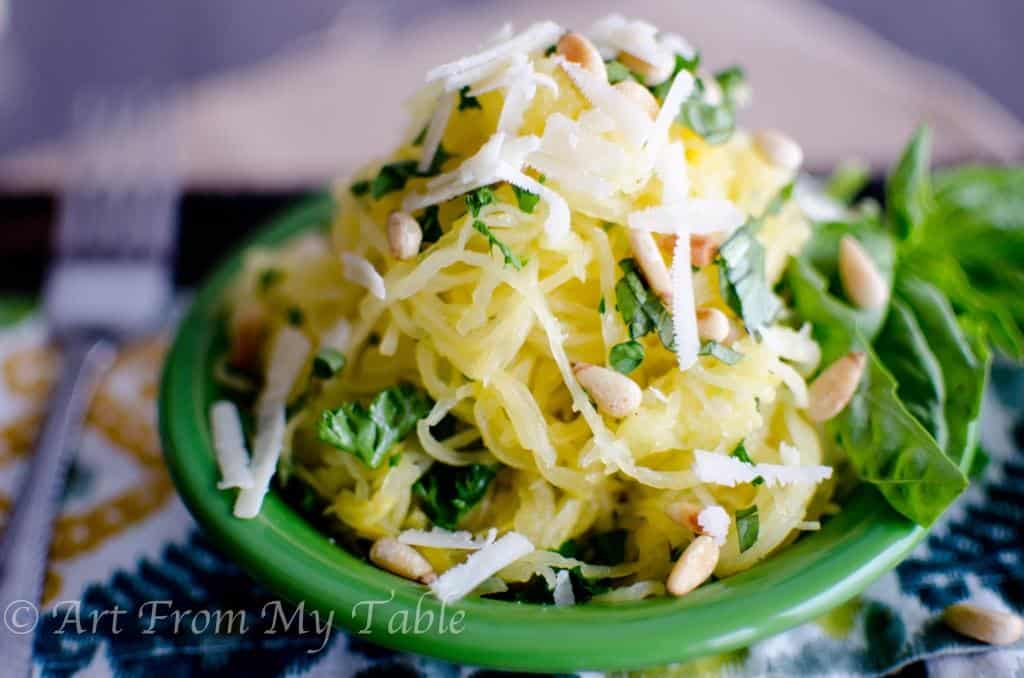 You don't need to get all super fancy with your tripod. Amazon has many affordable choices. Here's one similar to mine:

It collapses nicely and comes with a carrying case. It's not hard to store.
Tip #5~Editing
Pretty much every beautiful image you see on the internet, magazines or wherever, are edited. The better you are at taking photos, the less editing you'll need to do. But all photographers edit. It's one way to make your photo stand out. There are a plethora of editing programs available from software that you purchase to free internet sites. I use Lightroom to edit all my photos. I actually have the software program. I believe you can get it monthly now if you choose. For the images that have text on them, I usually do my editing in LR, then upload them to PicMonkey to add text.  PicMonkey has a free version and a paid version.
All of these digital photography tips have a learning curve to them. Please don't try to implement everything at once. Take one thing at a time and master it. My photography has come a looooong way since I began. I just cringe at many of my photos from way back when the blog started. Here's one of my first photos. This is killing me people. I would not want to eat that! ewww!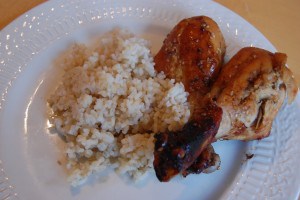 Here's the same recipe, taken last week: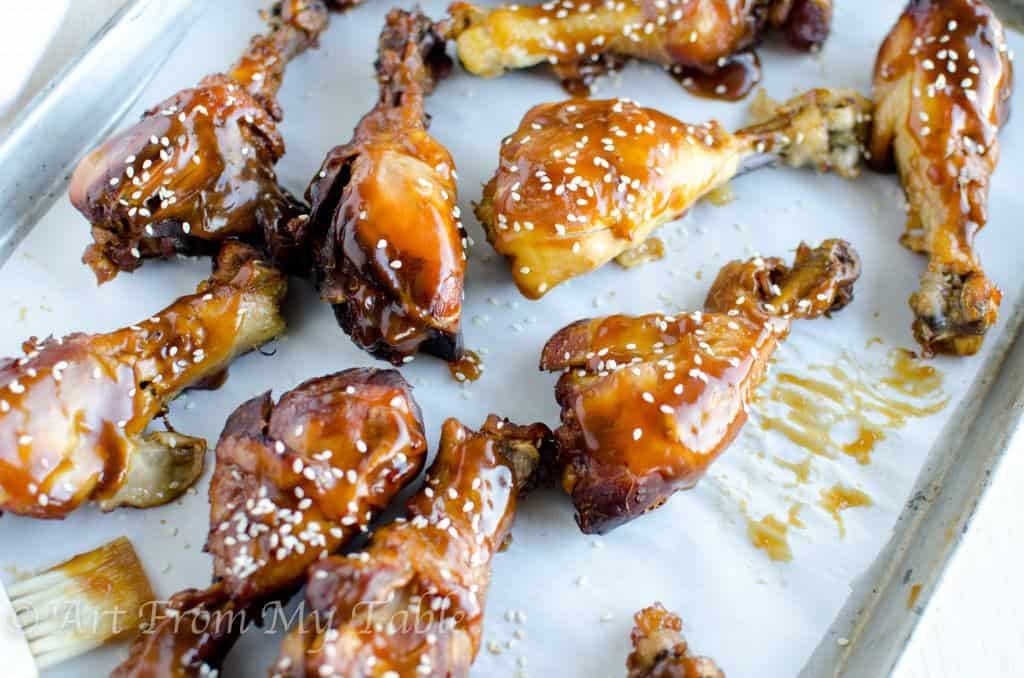 I hope these digital photography tips have been helpful, and I do have one more, bonus tip…
BONUS TIP!!!
Get the book!!! The Food Photography Book. Even if you're not photographing food, there are numerous principles in this book that will help you with your general photography. It is one of the best books by far that I have read on Photography. Nagi is fantastic at explaining things and showing examples. I love how she does it on a budget. You don't need all high tech equipment, she'll show you how to get outstanding photos with the basics.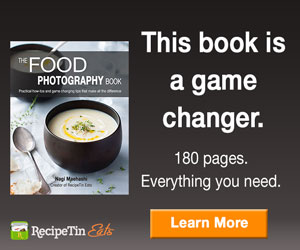 I hope you've enjoyed these digital photography tips. Do you have any favorite tips you'd like to add? Let me know in the comments!
Do you have any questions? Feel free to comment or send me an email. I love to connect with my readers. 🙂
Happy Photographing!!