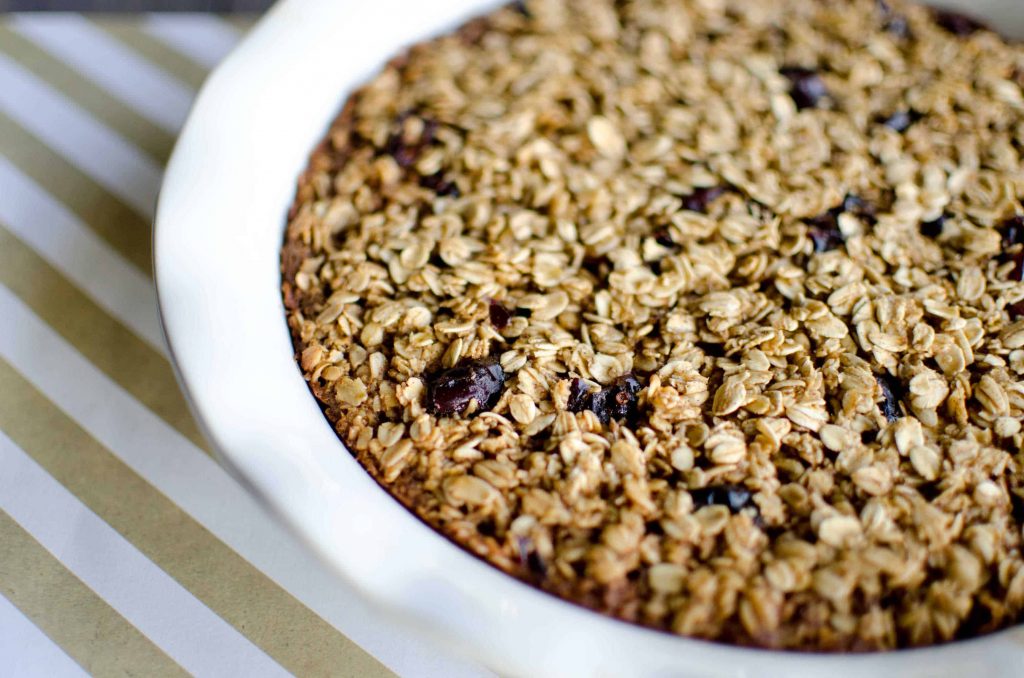 This Baked oatmeal is scrumptious! It is our Sunday morning tradition. I love having the same thing each week because I don't have to think about another meal. My whole family really looks forward to it. What's even better, is my super awesome husband makes breakfast on the weekends. He's a gem. So not only to I get to eat this Scrumptious Baked Oatmeal every week, I don't even have to make it! Although, it is really simple and comes together quite quickly. You can also make it the night before and just cook it the morning of. If you like to make ahead, freeze it! Just put it in the fridge the night before and you're good to go.
  Add your dry ingredients to a large bowl
and mix well.
In a separate bowl, add your wet ingredients
and mix well.
Add your wet ingredients to your dry ingredients and combine.
Oh my goodness, I could just eat it like this…
Pour it into an 8×8, 9×9 or even a pie plate and bake 40 minutes until golden brown.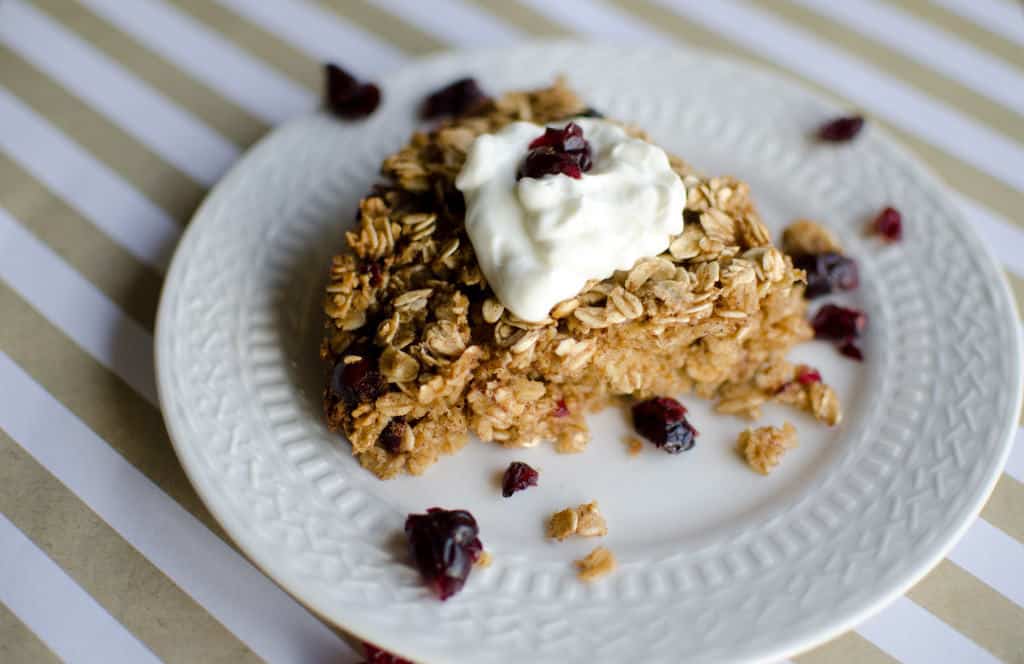 We like to eat ours with a dollop of vanilla yogurt. You could also serve it with a splash of milk
At Christmas time we substitute fresh cranberries for the dried ones and add some orange zest. Sometimes we add coconut because we love it. We also make this with frozen (or fresh) blueberries. There is so much versatility to this dish. Enjoy!
I can't wait till Sunday! Do you have a Sunday meal tradition? I'd love to hear from you in the comments below!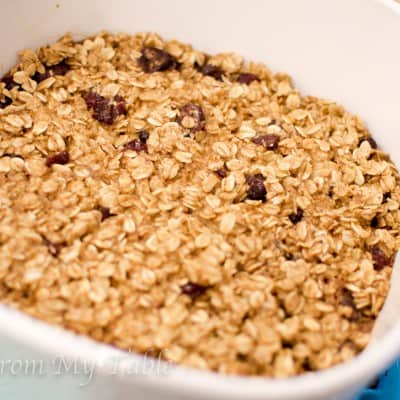 Ingredients
3

cups

rolled oats

1/2

cup

brown sugar

2

tsp

cinnamon

2

tsp

baking powder

1

tsp

salt

3/4

cup

Craisins or other dried fruit

2

eggs

1

cup

milk

1/4

cup

melted butter

1/4

cup

unsweetened applesauce

2

tsp

vanilla
Instructions
Preheat oven to 350. Combine oats, brown sugar, cinnamon, baking powder and salt in a large bowl.

In a separate bowl, combine eggs, milk, butter, applesauce and vanilla

Add wet ingredients to the dry ingredients and mix well.

Pour into an 8x8 greased baking dish and bake at 350 for 40 minutes until golden brown.
Notes
Substitute fresh cranberries for dried ones and add orange zest for a holiday flavor.
Substitute frozen blueberries or other frozen fruit to change it up.