Homemade Chai Tea, warm spices to warm your soul, this homemade version is easy to do and so much better for you than store bought!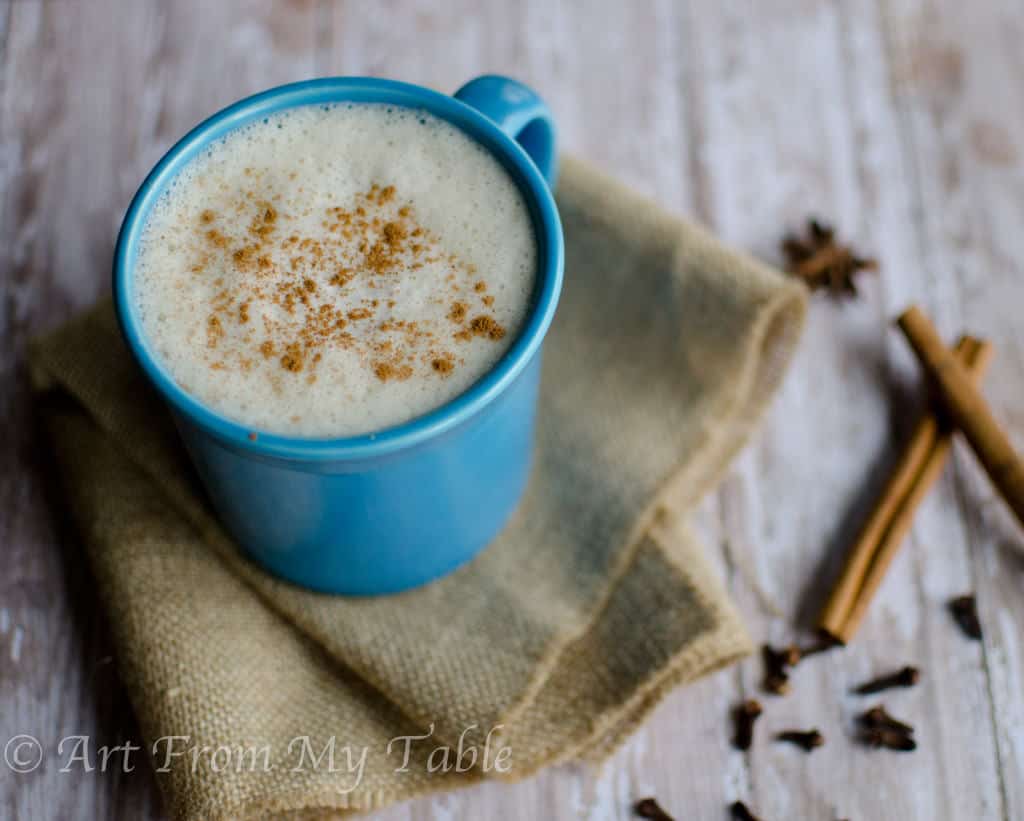 I love Chai tea. I'm probably addicted. Tazo is my favorite and while Costco has a great price on it, in efforts to be a little healthier, I decided to make my own. Because I drink it every. single. day. There are probably worse habits right? This recipe is adapted from one of my BSF buddies. BSF is an awesome bible study that I was in before I started homeschooling my kids. If you've ever gone to BSF, all those people are your buddies. It's just super special, plus I love to say BSF buddies.
Here's what you need:
2 quarts of water
8 premium black tea bags
16 slices of peeled ginger
16 whole cloves
16 cardamom seeds
8 cinnamon sticks
1/2 cup honey OR 3 1/2 Tbs of Truvia. I used honey here, but I have made it both ways and it tastes the same. So if you're looking for less calories, definitely use the Truvia!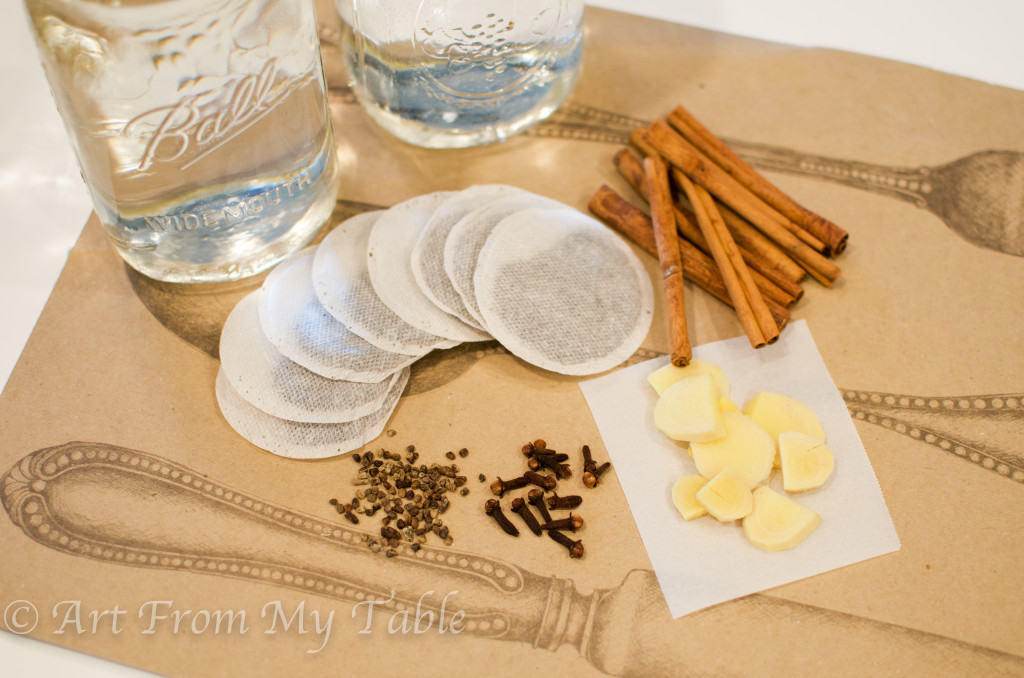 Put all the ingredients into your slow cooker.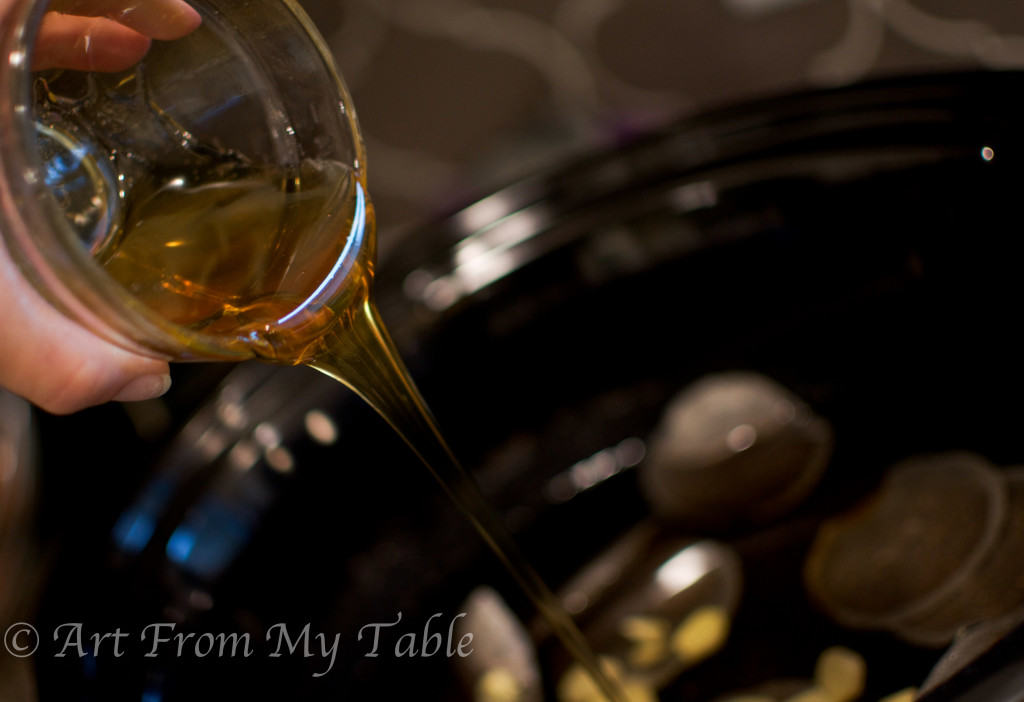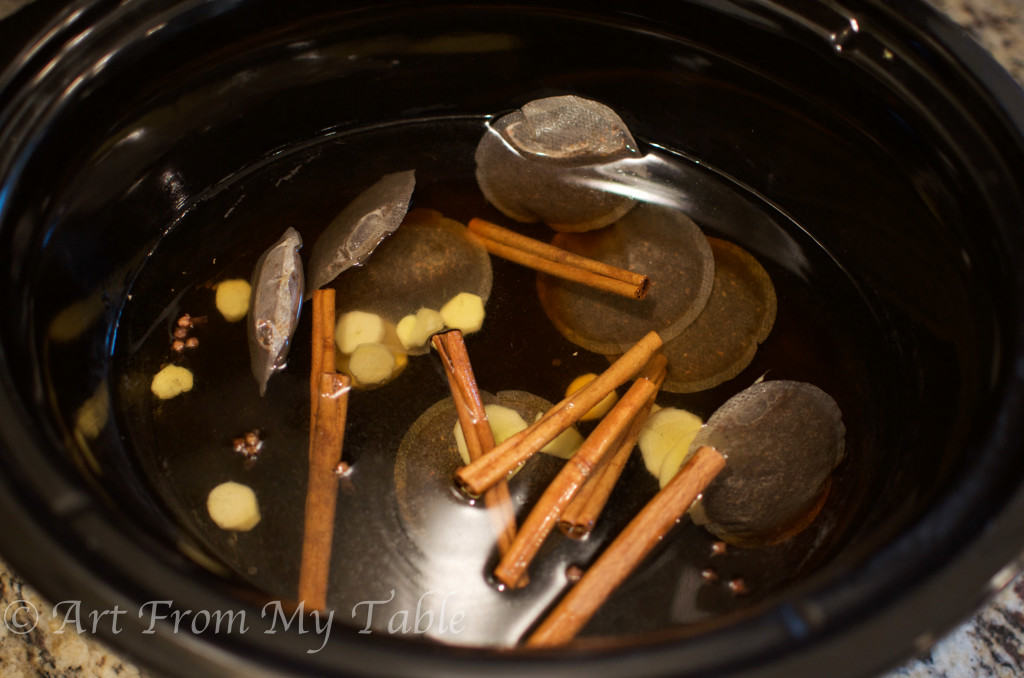 Cook on high for 2 hours or low for 4 hours
Strain and cool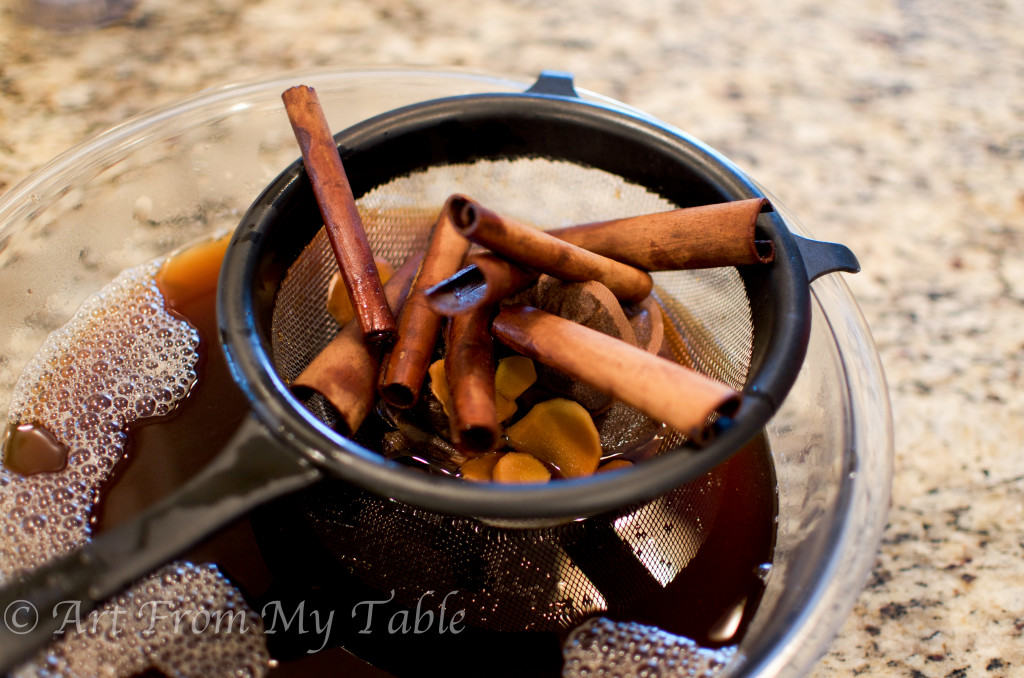 Once the tea is cooled, bottle it up and keep it in your fridge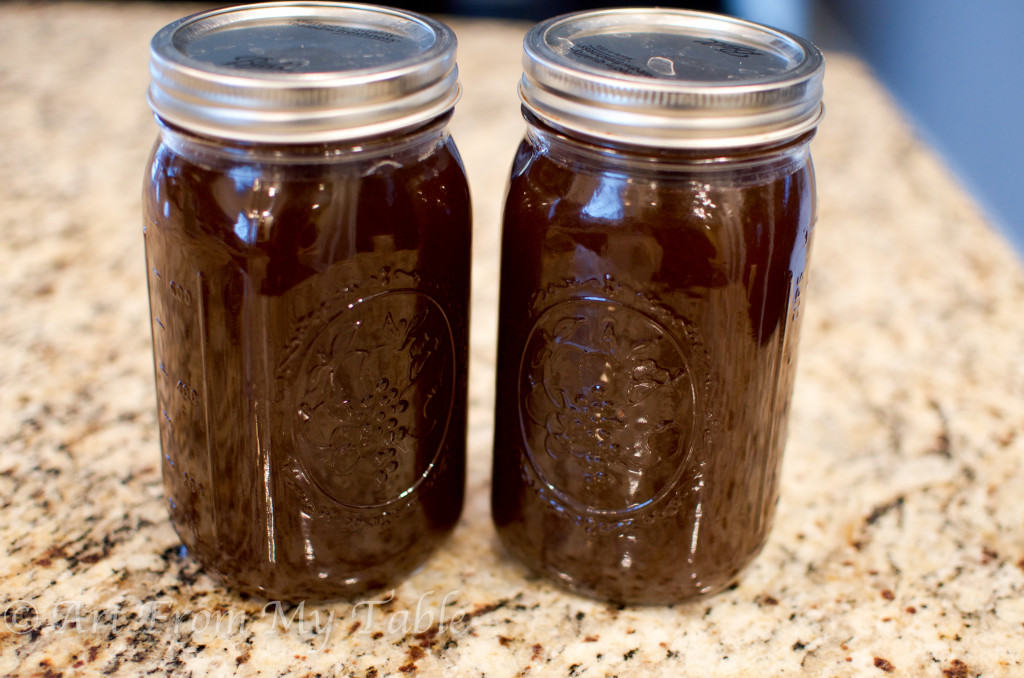 To serve the tea latte, mix half tea and half milk and warm it up.
Enjoy!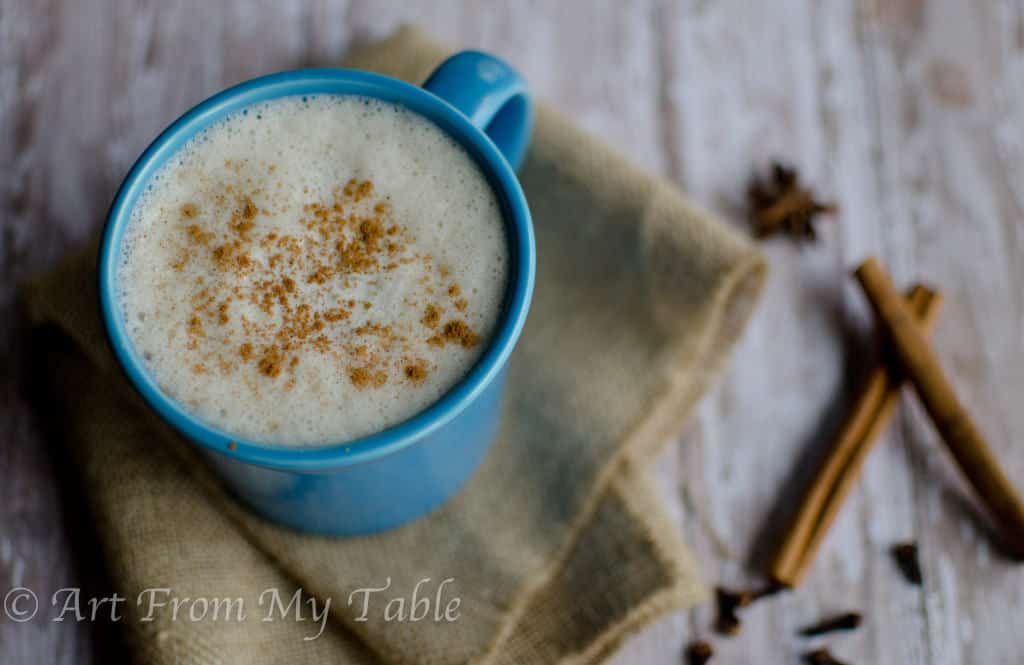 I love to connect with my readers, so if you try this recipe, please let me know what you think in the comments!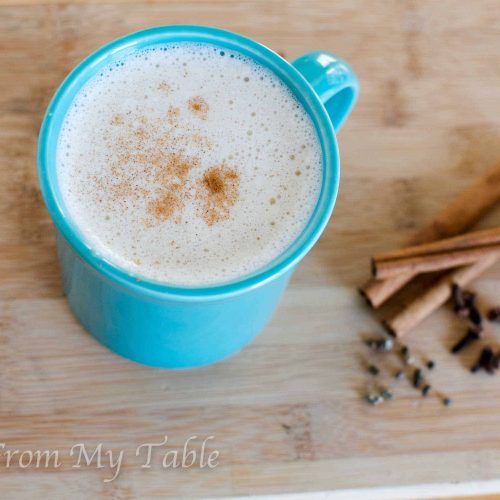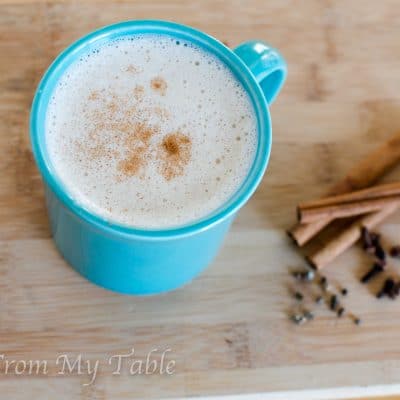 Ingredients
2

quarts

of water

8

premium black tea bags

16

slices

of fresh ginger

peeled

16

whole cloves

16

cardamom seeds

8

cinnamon sticks

1/2

cup

of honey OR 3 1/2 TBS of Truvia
Instructions
Place all ingredients in the slow cooker.

Cook for 2 hours on high or 4 hours on low.

Strain the tea in a fine mesh sieve

Once the tea is cooled, pour it into a jar(s).

Refrigerate.

To prepare the tea latte, mix half tea and half milk.

Heat and serve.
Check out my fall flavor round up for more delicious seasonal recipes!