Chilled Pea Mint Soup is smooth and refreshing on a hot day. It's made with just a few ingredients so it's super simple to whip up in no time.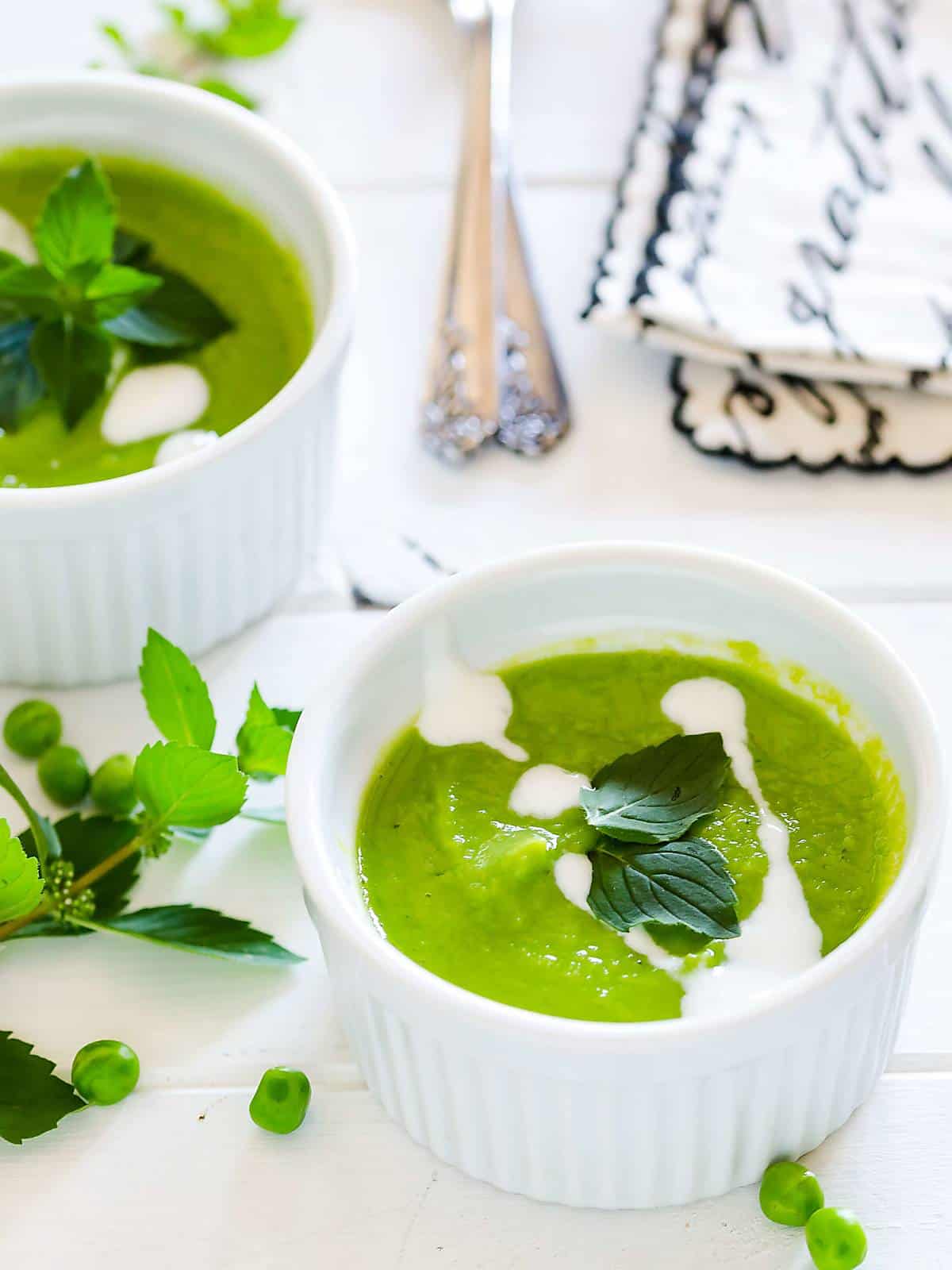 My daughter had coupon from her reading program for a free admission to Dutch Village which is just about a half hour away from us. We had absolutely no plans for the day (which is glorious), so I thought, why not?
Nelis' Dutch Village is a place I frequented as a child. We had a tradition of going there often. Our favorite thing was the swings. Each set of two swings are side by side and the ride gets going and you spin around and around. We also each owned a pair of Dutch Shoes. Ahh, the memories! 😉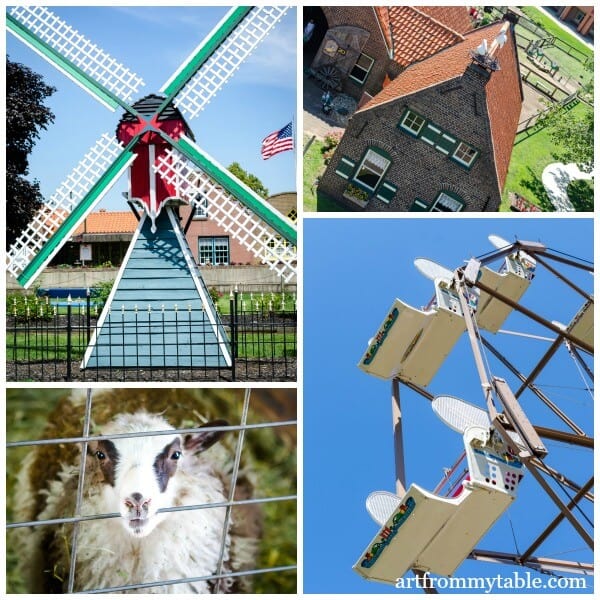 I had thought of taking my kids there before, but we just never made it. This was the perfect opportunity. It was a gorgeous day, so we headed out. I loved being so spontaneous that day. I'm kind of a planner, so, ya know that doesn't always happen. 🙂
There are live demonstrations and interactive activities throughout the day. We learned how to make wooden shoes, why they were so useful and got to try some on. The kids loved the petting zoo as well, but probably their favorite was the rides.
My favorite was the cheese shop and watching how to make cheese. They have samples of just about every variety of cheese they carry. We ended the day with ice cream at the Nutty Dutchman, which is also on property.
I called my husband and asked him if he wanted to join us for lunch. The restaurant on site is wonderful, it has everything from traditional dutch foods to enjoy along with your all american favorites.
One of the things on the menu is their pea soup. Pea soup reminds me of my Uncle Rudy. He always makes it, and its traditional, and comforting and flavorful. Mmm! I love his pea soup! I did ask for a sample and it. was. delicious. However, it was 85 degrees out, so I opted for a sandwich instead.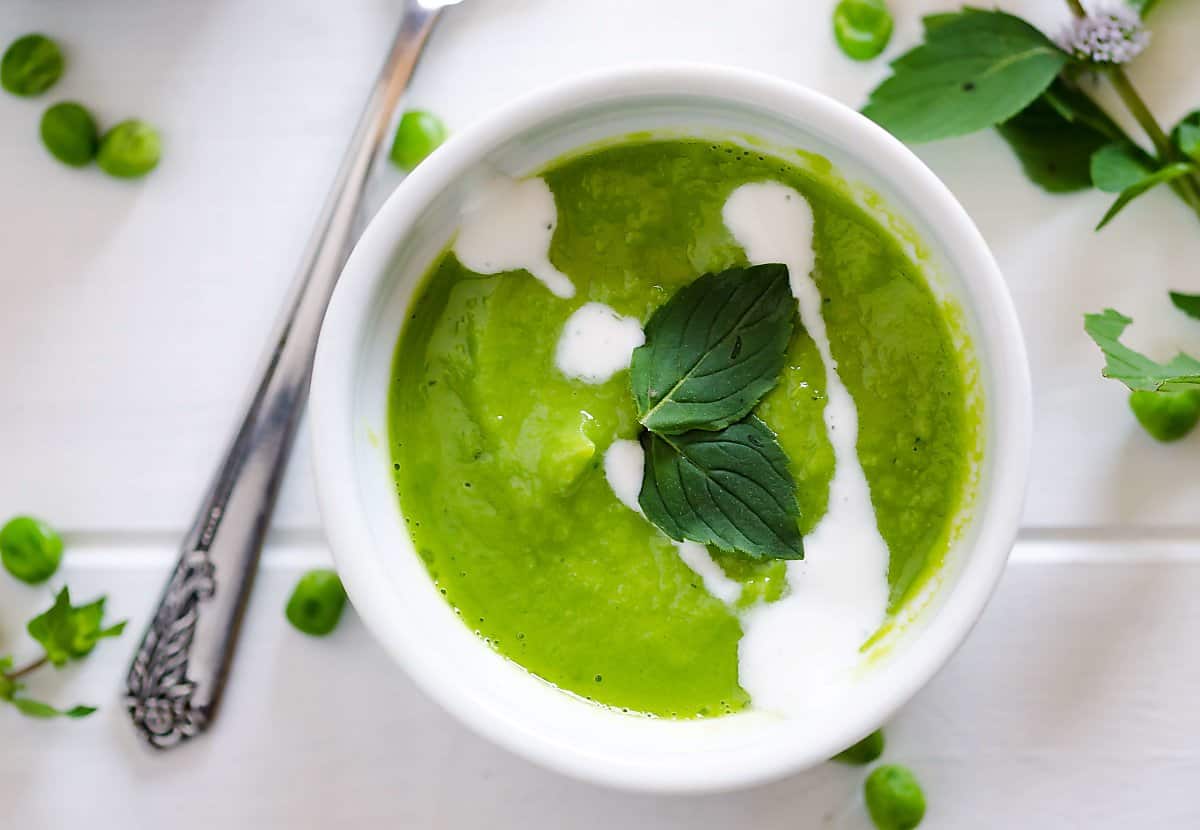 But, I couldn't stop thinking of the pea soup, it just left me wanting more. With it being summer here, I was inspired to chill that soup down a bit. So I made this chilled pea mint soup instead. It's nothing like original hot pea soup, but it is creamy, smooth and refreshing.
And it's one of those super simple recipes so that's bonus, right? Chilled Pea Mint Soup makes a great side dish or appetizer. Or, just eat it as is for lunch. It does have chicken broth in it, I like to use homemade bone broth, and then I know I'm getting a really good source of protein too.
Click the button below to grab the recipe!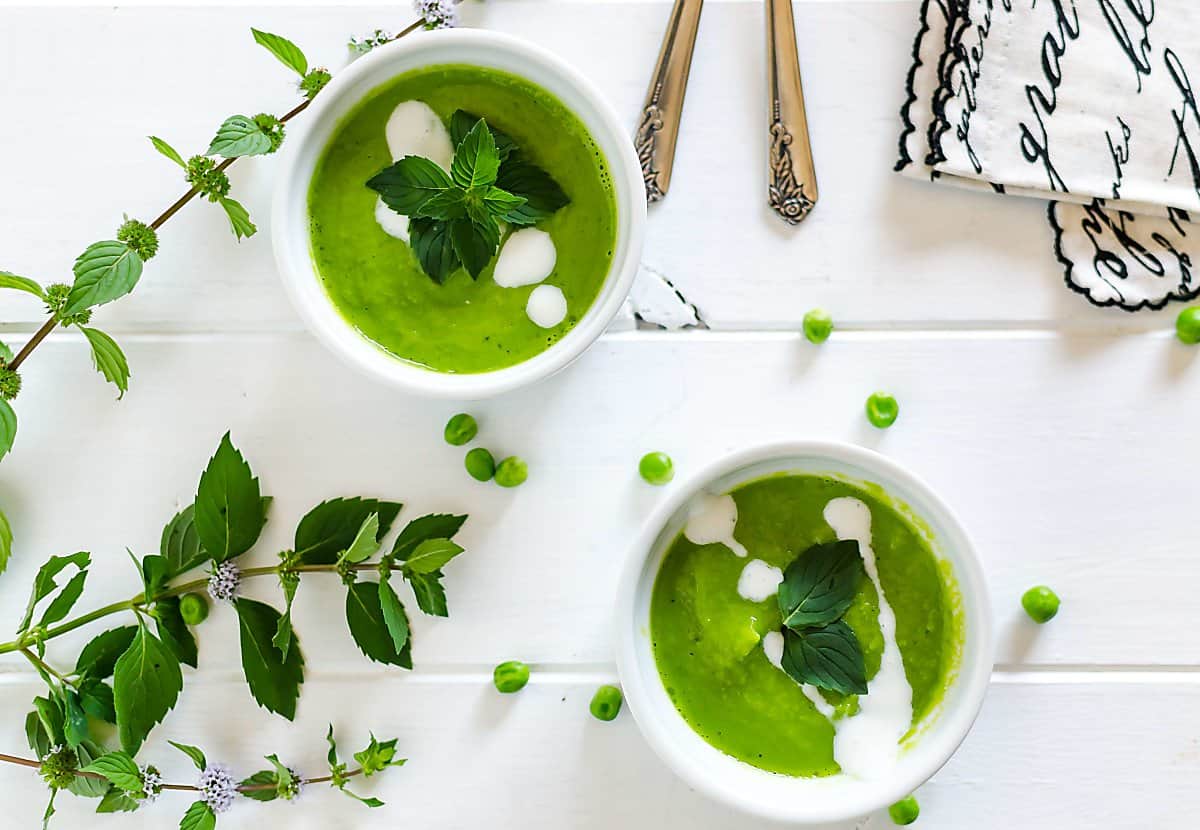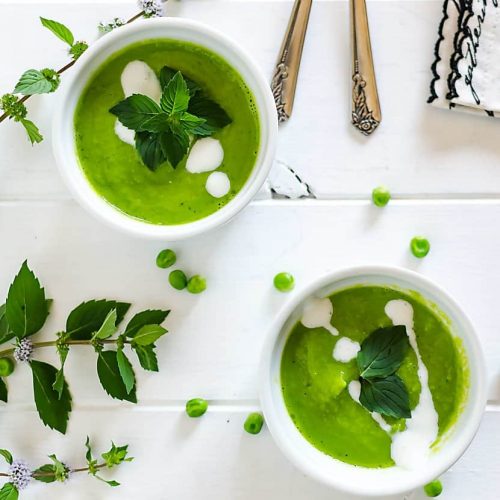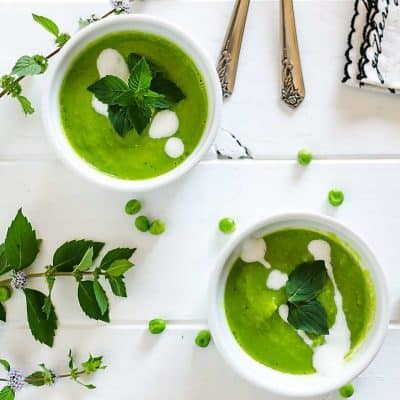 Chilled Pea Mint Soup
Chilled Pea Mint Soup is smooth and refreshing on a hot day. It's made with just a few ingredients so it's super simple to whip up in no time.
Print
Pin
Rate
Total Time:
2
hours
10
minutes
Instructions
Bring the chicken broth to a boil in a sauce pan.

Add the frozen peas and simmer for 2 minutes.

Add sugar, salt and fresh mint leaves and blend in a high speed blender until completely smooth.

Chill in the refrigerator. Soup will thicken as it cools. Serve with a dollop of yogurt or sour cream.
Notes
You can add more chicken broth depending on how liquid you prefer your soup to be. Mint can also be adjusted, it should be a hint of mint, not a blast. I used about 8 fresh mint leaves. Taste and adjust.
Nutrition
Calories:
13
kcal
|
Carbohydrates:
3
g
|
Protein:
1
g
|
Fat:
1
g
|
Saturated Fat:
1
g
|
Sodium:
342
mg
|
Potassium:
71
mg
|
Sugar:
2
g
|
Vitamin C:
6
mg
|
Calcium:
5
mg
|
Iron:
1
mg
For more recipe inspiration, follow me on Pinterest and Facebook. Like behind the scenes action? Check out my stories on Instagram.
If you are in West Michigan, or visiting soon, I would recommend Dutch Village as one of your stopping points. It's a real cultural experience for the whole family, and great way to learn about another culture. It's also right next door to the outlet shops if you're into shopping, and not far from Holland State Park either.
If you haven't seen Lake Michigan? Just go. Salt free, shark free. 😀 And my happy place.
Other fab sides…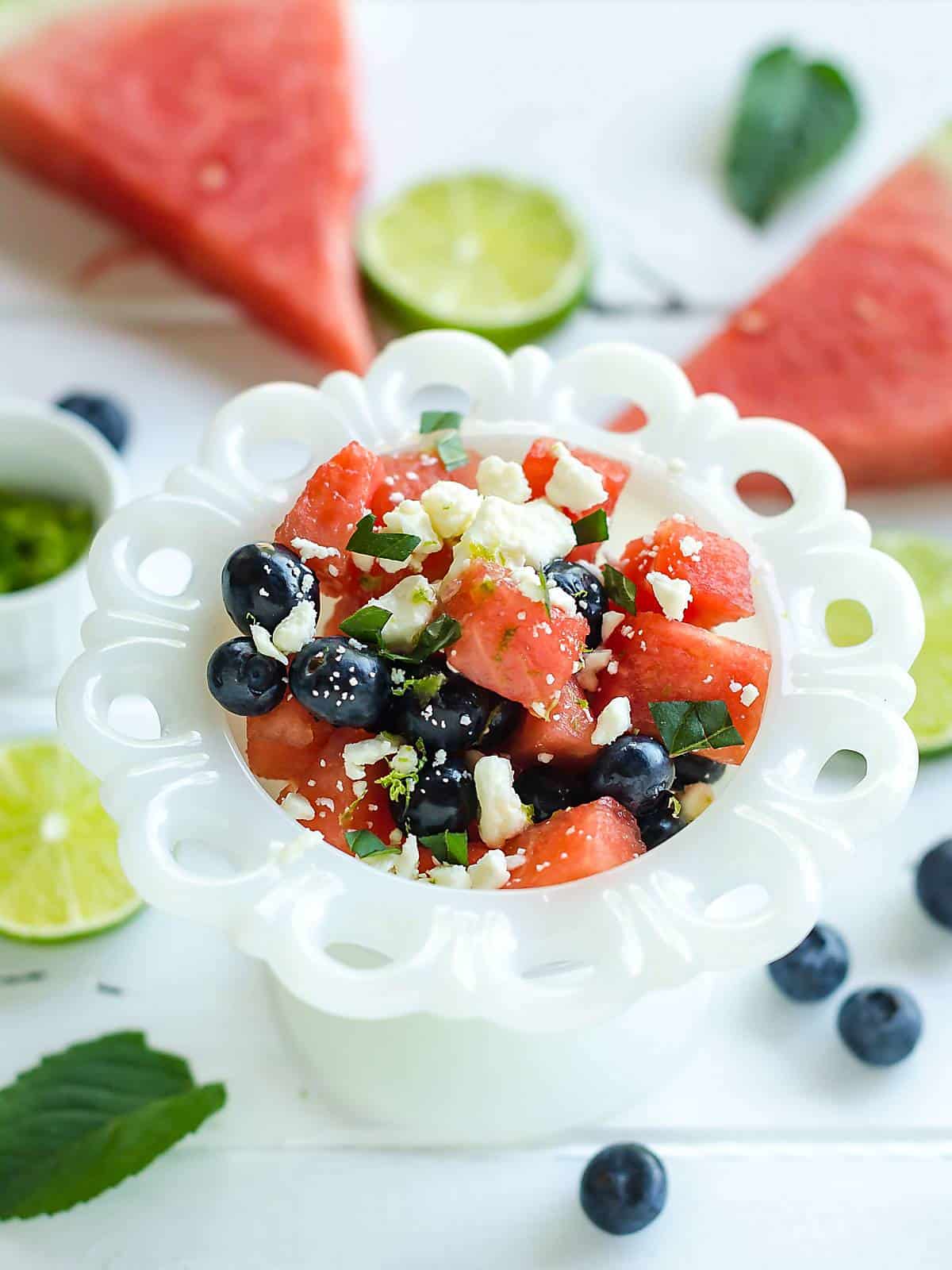 Watermelon Salad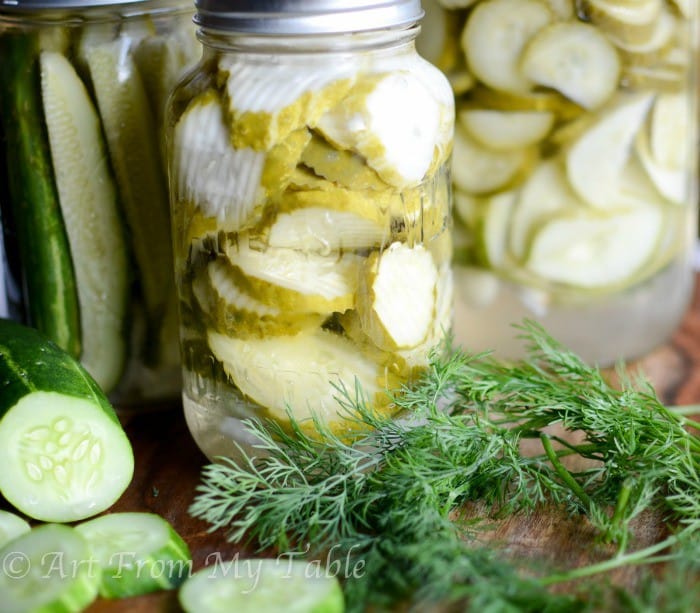 Overnight Refrigerator pickles