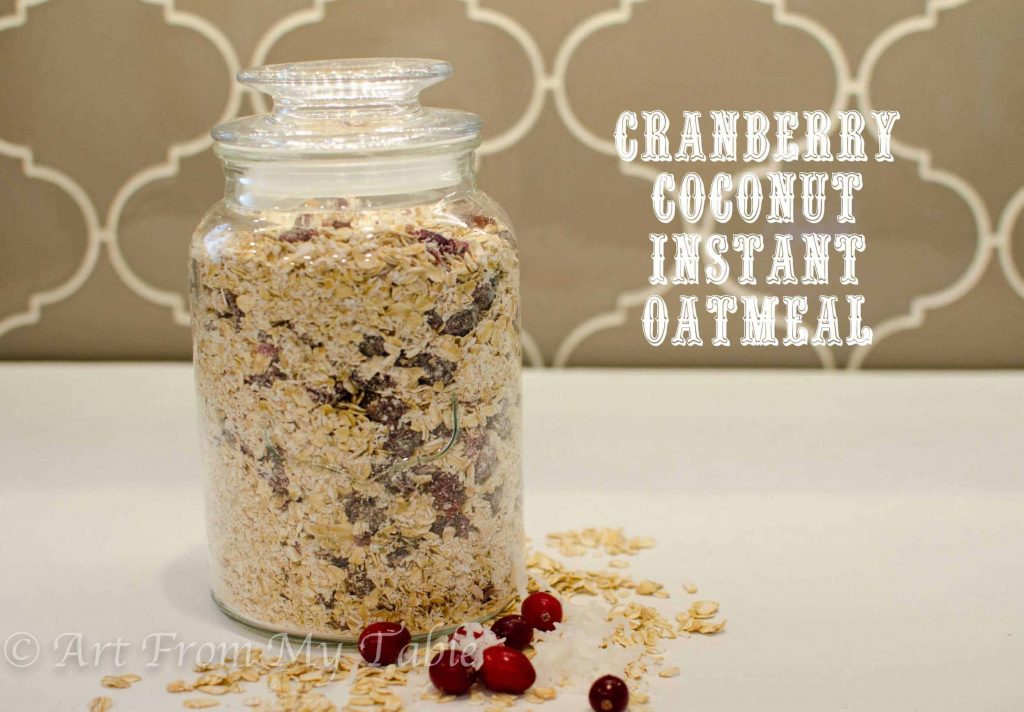 Are you in a hurry to get out the door in the morning? Or to get the kids off with a decent breakfast? Then this is for you! Just like the instant oatmeal you buy in the store in packets… but WAY better, and no preservatives (if you care about that sort of thing).
We homeschool, but I still love the idea of a quick and healthy breakfast for my kids. AND one they can get themselves. 🙂  Cereal is fine and all, but it sure doesn't last. An hour later they're telling me they're hungry.
The key to the 'instant' part of this recipe is you just have to get your rolled oats smaller. So just throw them in the food processor and pulse. You don't want to go to far, then you'll have flour.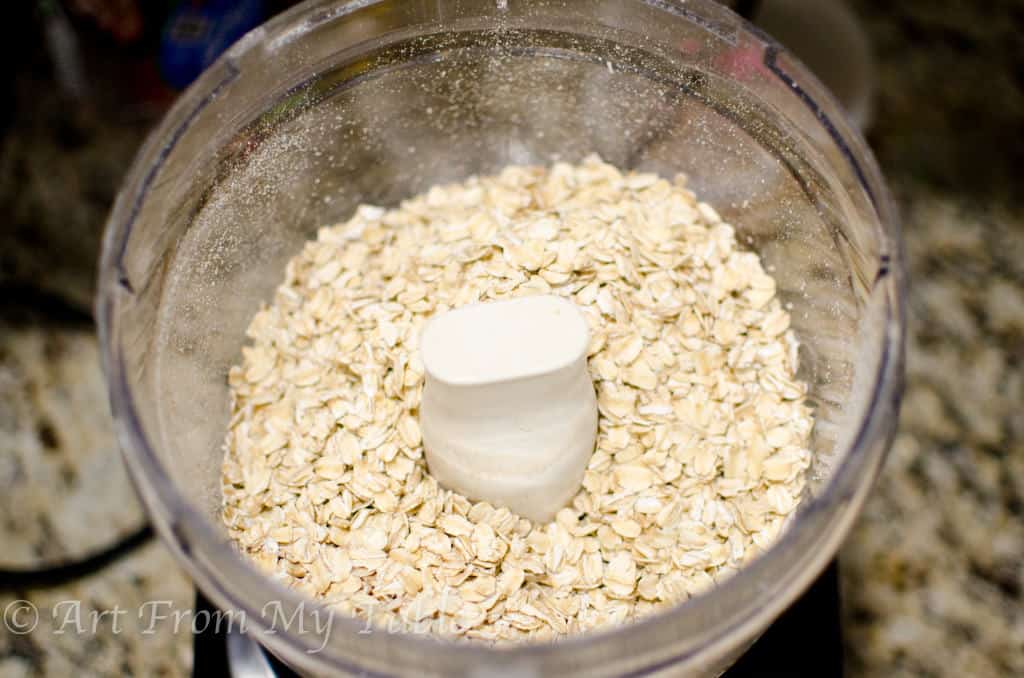 Give'em a whirl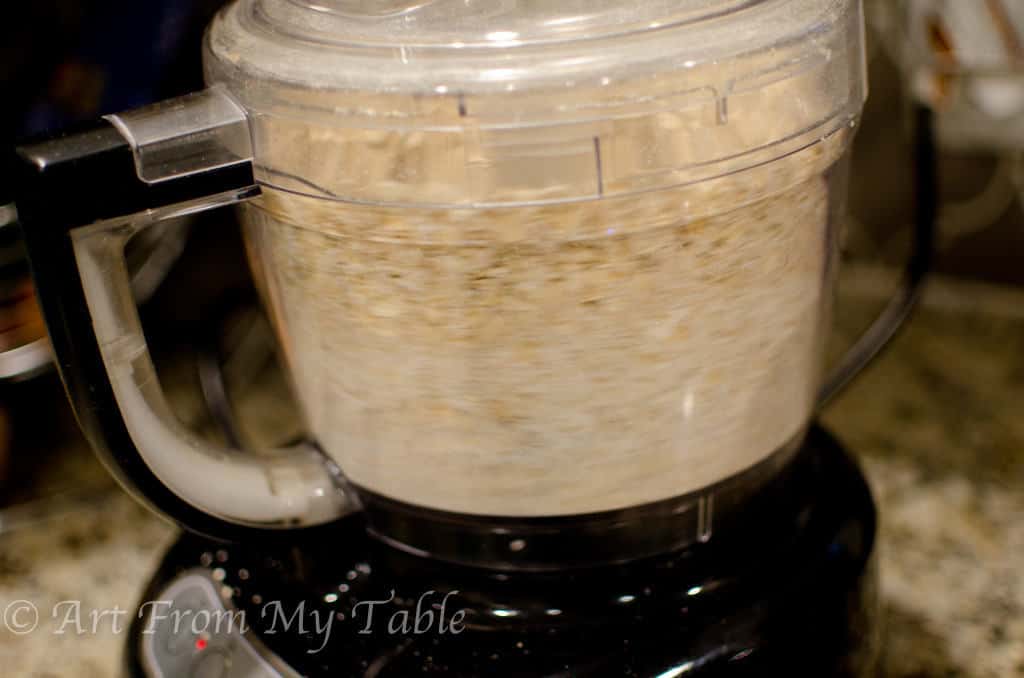 Now you have instant oatmeal! Just like that.
All you need to do now is add your flavor and fruit.
This one is cranberry coconut, plus a little brown sugar.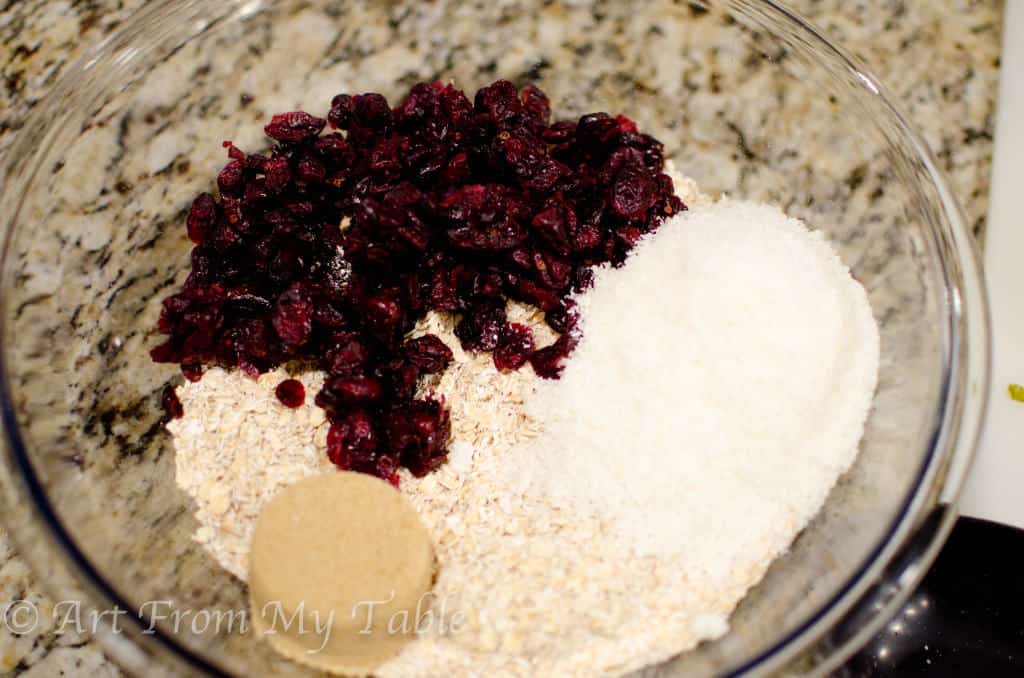 This one has dried apples, apple pie spice, and brown sugar.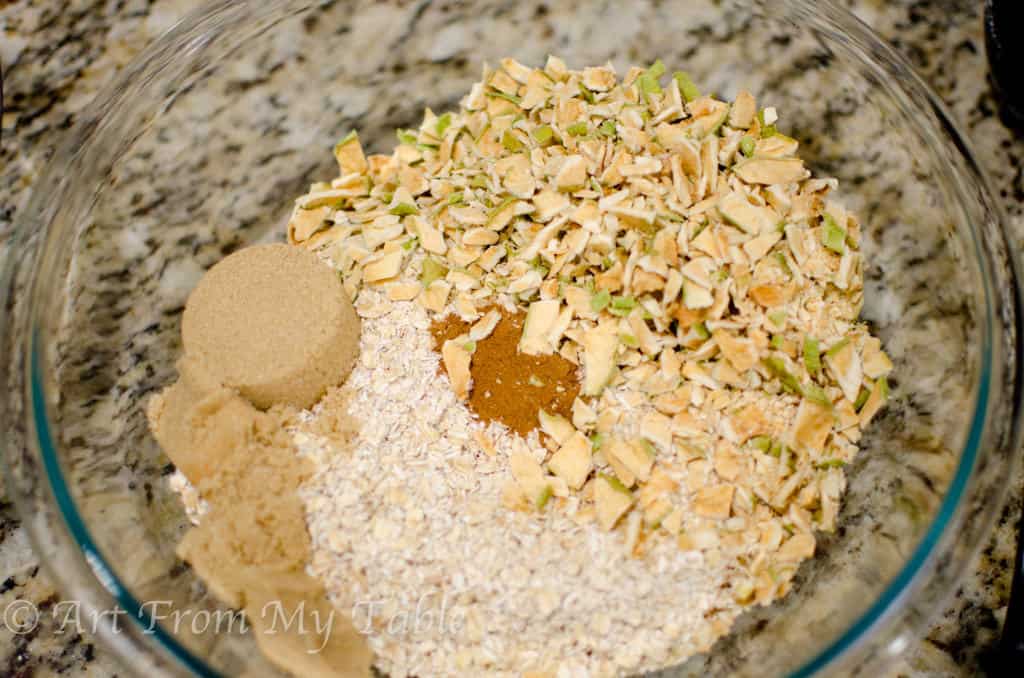 Just stir it up, and wa-lah! Delicious, healthy, satisfying!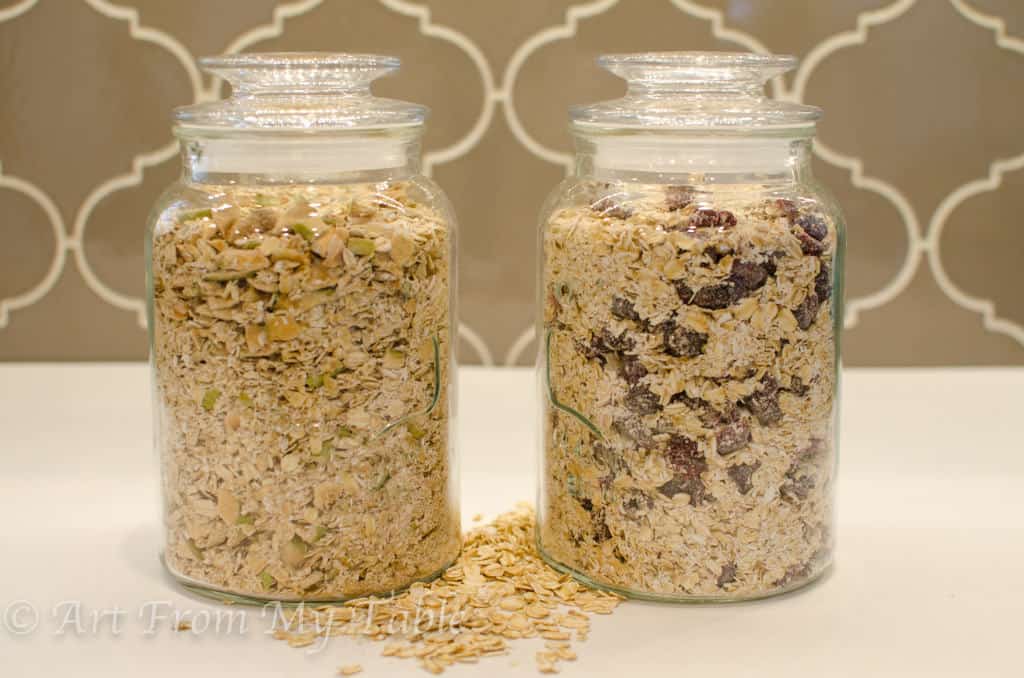 To serve:  pour 1/3 cup oatmeal into a bowl.
Add 2/3 cup boiling water.
That's breakfast in a New York minute!
I portion mine out for the kids, then all they have to do is add the water.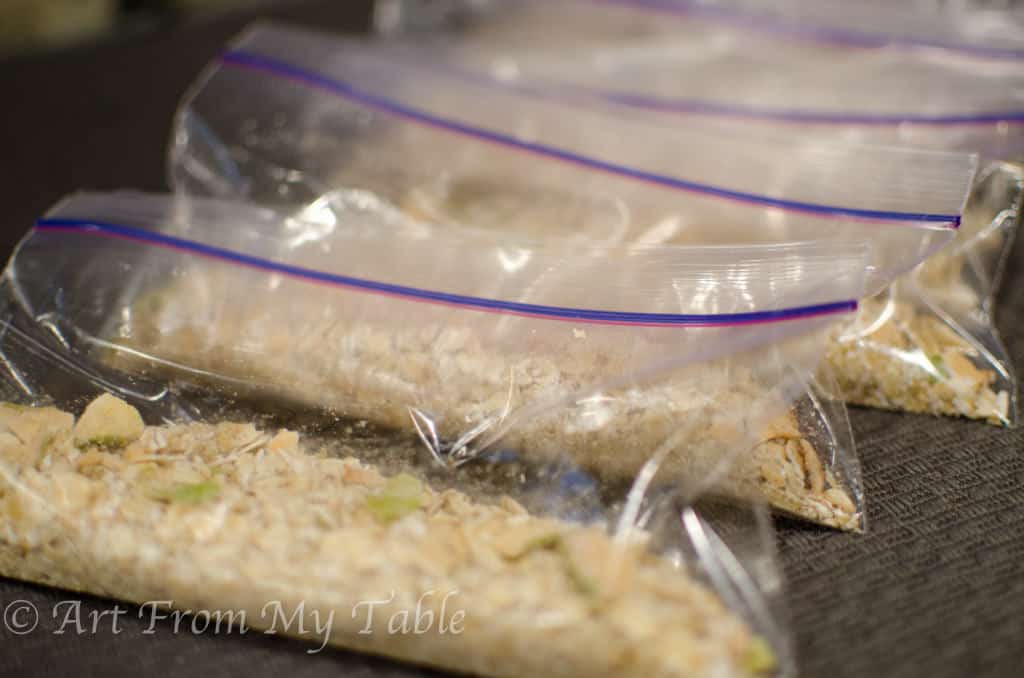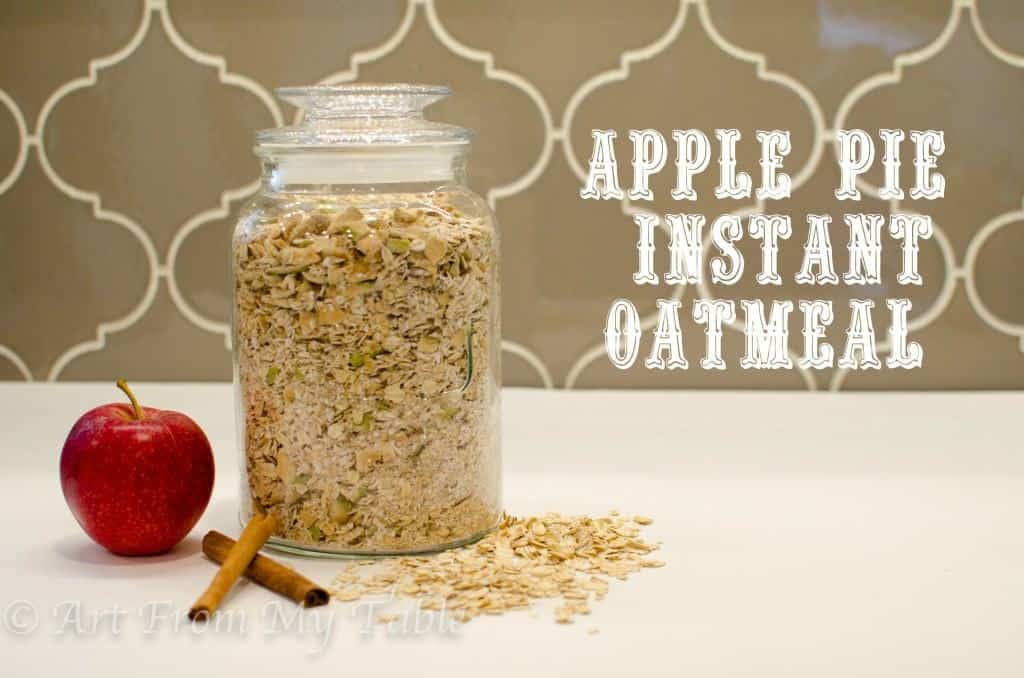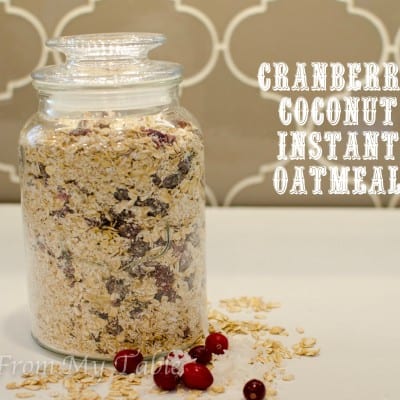 Ingredients
Apple pie:

4

cups

rolled oats

1 1/2

tsp

Apple pie spice

1 1/2

cups

diced dried apples

1/4

cup

+2 Tbs brown sugar

Cranberry Coconut:

4

cups

rolled oats

1 1/2

cups

craisins

3/4

cup

unsweetened shredded coconut

1/4

cup

brown sugar
Instructions
Place oats in a food processor or blender and pulse until they are broken down, but not flour.

Add fruit and flavorings

Stir and store in an airtight container.

To serve: Mix 1/3 cup oatmeal with 2/3 cups boiling water. Add or decrease water depending on thickness preference.
Notes
If you don't have apple pie spice you can easily make it:
4 Tbs cinnamon
1 1/2 tsp nutmeg
1/2 tsp ground allspice
What are your favorite quick and easy breakfasts? I'd love to hear from you, just comment below!
Blessings,
Chellie