Whether you are a plan ahead shopper, Black Friday Shopper, or last minute shopper, you'll love these ideas of gifts for foodie friends! Or, maybe you'll want to share it with those who are shopping for you.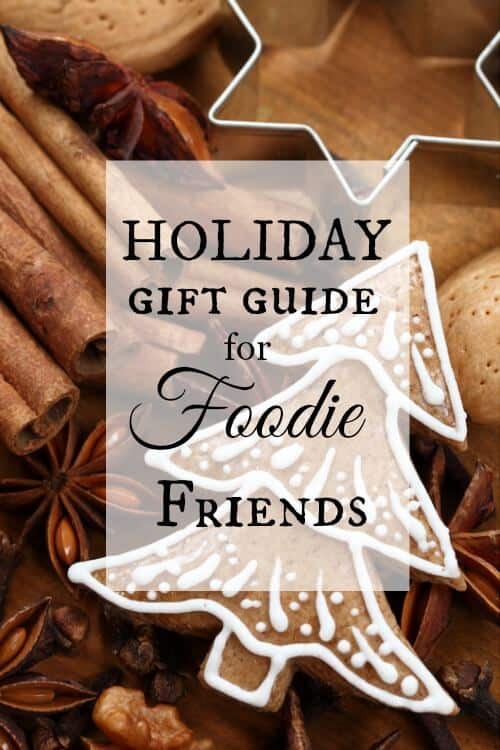 This post contains affiliate links~all opinions are my own
It's that time of the year! It seems like it's literally of flick of the switch. One day it's Halloween and the next, it's Christmas.
That's how I felt anyway as I headed into the store on November 1. It was Christmas displays all around! What about Thanksgiving people?? It's my favorite holiday because I love to eat. 😀
Gifts For Foodie Friends
These are awesome gifts for foodie friends, or anyone that likes being in the kitchen. Most of what's here is either what I own, or on my wish list. Happy Shopping!

A good knife is a necessity in the kitchen. There's tons of choices out there and I have a few different brands myself. But this one feels great in my hand and gets the job done well.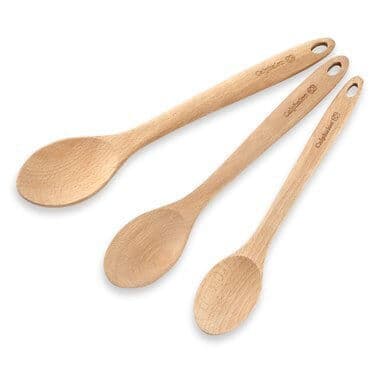 Wooden spoons are excellent for stirring soups, sautéing vegetables, and scraping the pan when you're glazing it. They won't scratch your cookware, and they have a high heat tolerance so they can rest on the side of the pan without melting.

These 1 cup prep bowls with lids are perfect for measuring out ingredients. They come with lids, so if you prep early, you can just cover them and store in the fridge. They have 1/4, 1/2, and 3/4 measurement markings on them. I use mine everyday.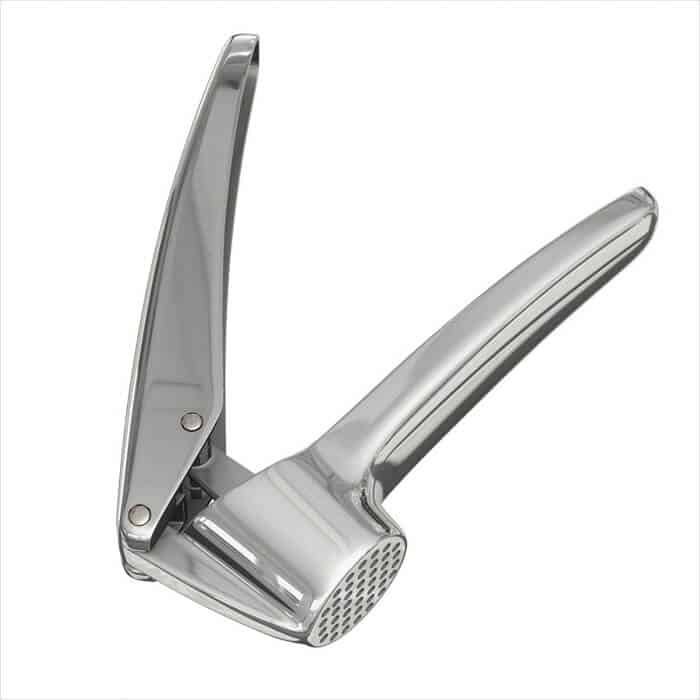 Mince garlic in a snap with a garlic press. It'll save you some time in your meal prep. 

Pouring olive oil has never been easier! No mess dripping down the sides making for an oily bottle. The pour spout makes it perfect for drizzling as well. Plus, it just looks pretty in this clear glass bottle.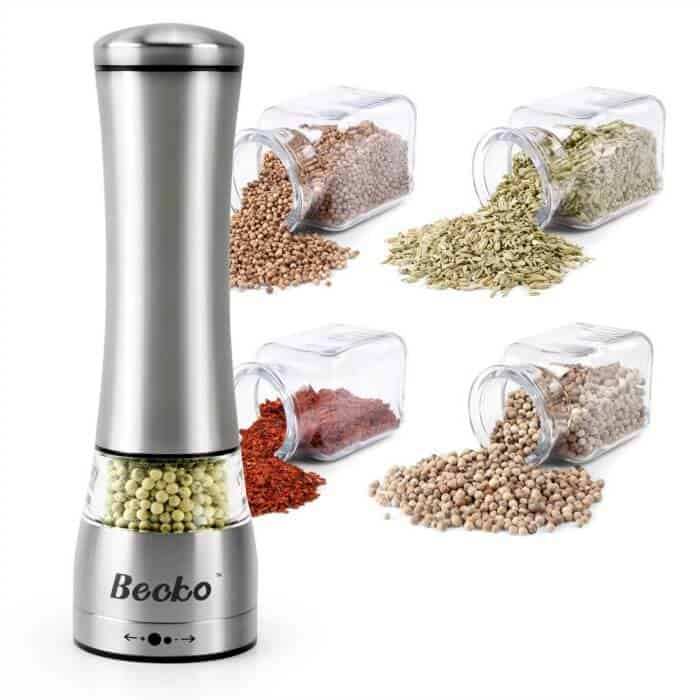 What's nice about this mill is it allows you to adjust the size from fine to coarse. A fine grind is great for sauces, while you may want coarse for steaks and finishing dishes.

Salad Spinner  $30   

The easiest way to wash and dry lettuce for your salads. I also use mine for fresh herbs before I store them.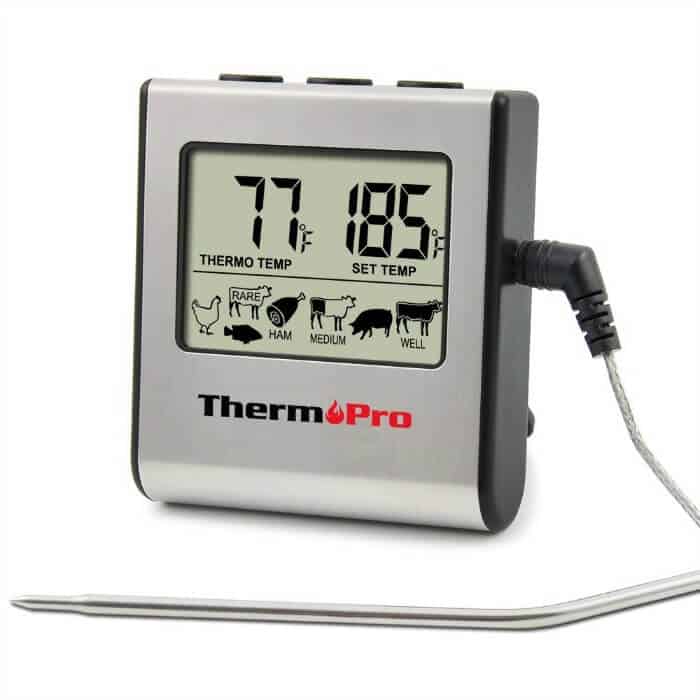 Never overcook your turkey again! This thermometer is great because all you do is set it to the temperature that you want your meat to be and it will let you know when it's ready. When we started using one of these we were surprised to see we had been cooking our meat for too long. This will be the best bird ever!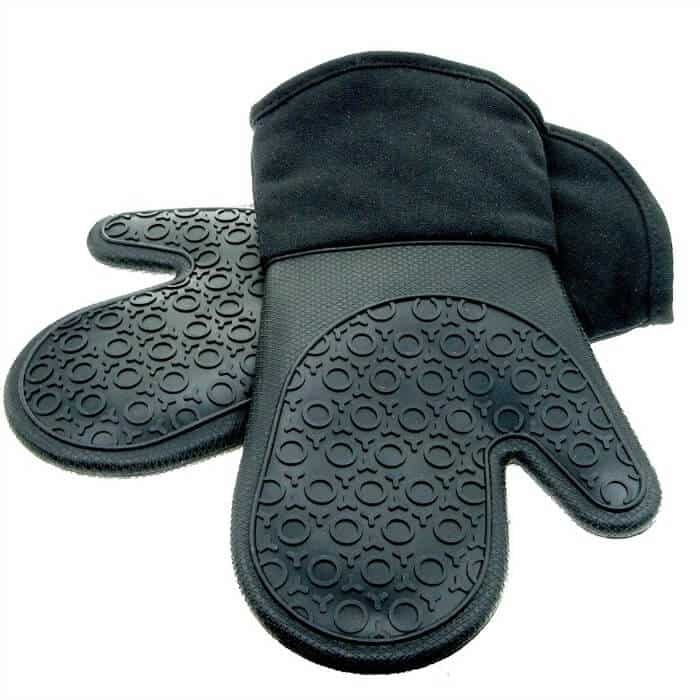 Every cook needs a great pair of oven mitts. I like these because they're durable and are easy to clean.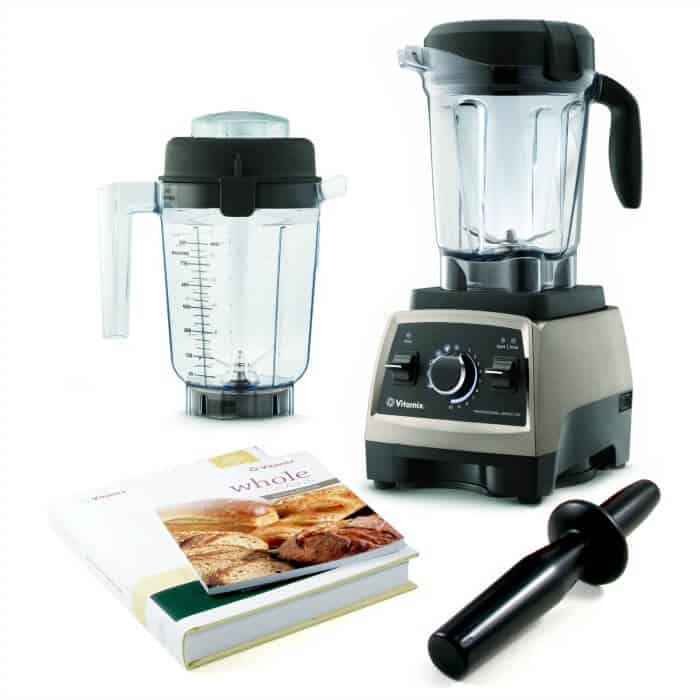 This is by far the best blender on the market. You'll get the creamiest smoothies and soups. You can blend grains, you can make nut butters, hummus, pesto, frozen desserts, the possibilities are endless. I use mine every single day. Worth every cent!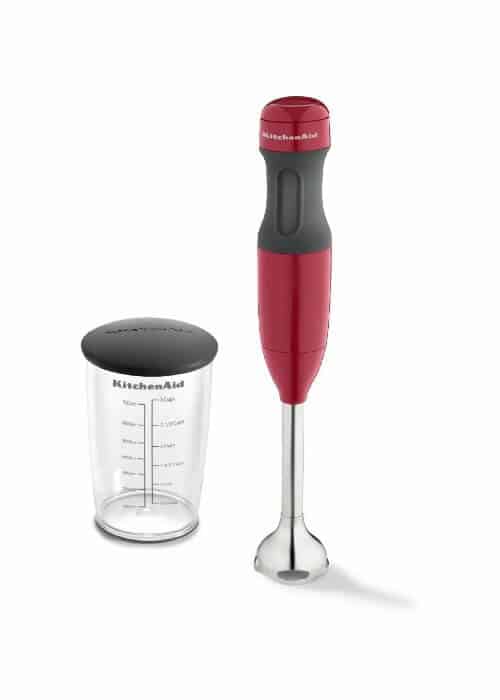 This is a fantastic little portable mixer. If you're not up for transferring the soup to a blender, or you don't want your soup completely blended, this is the perfect tool. You can also use it to make single serve smoothies, milkshakes or even baby food.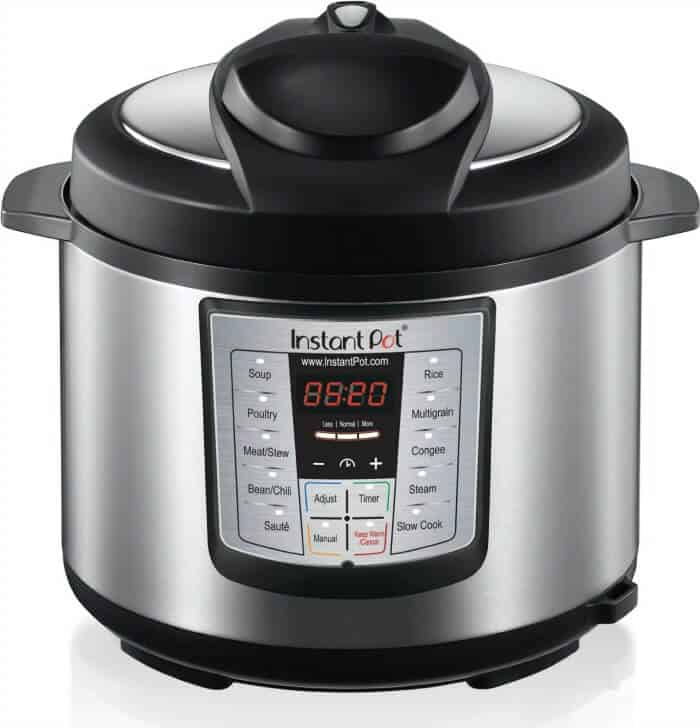 Have you seen these yet? They are all the rage! You can make just about everything in this one pot. You can slow cook, pressure cook, rice cook, saute', make soup, some of them even have a yogurt setting! I don't have one yet, but it intrigues me!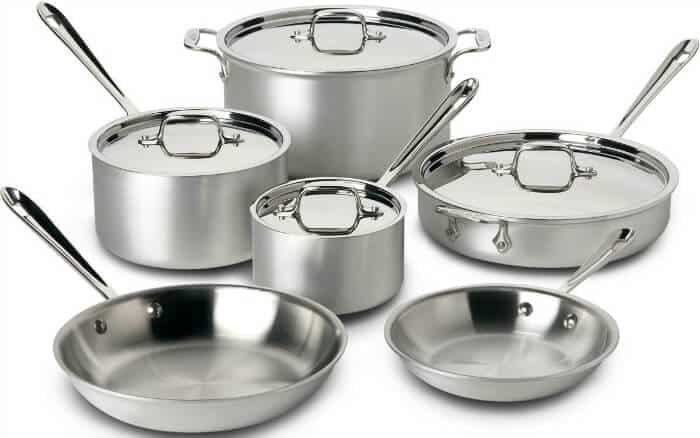 A really good cookware set is worth the investment! I received this all-clad set when we got married 15 years ago, and it's not even close to being worn out. They really do last a lifetime. The pans heat evenly on the bottom and sides so it really helps to cook things evenly.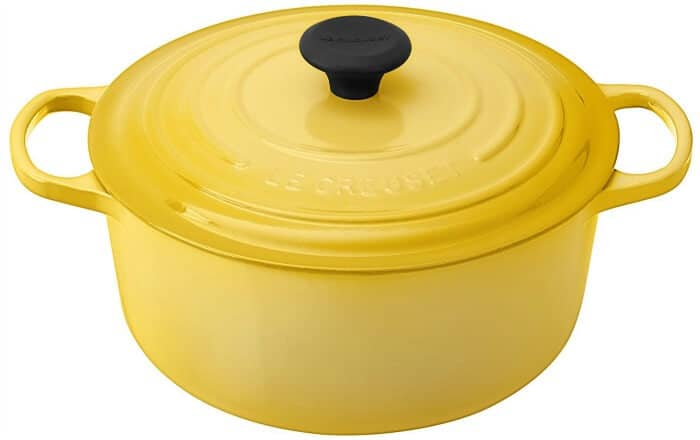 Love making soups and stews? I use my dutch oven for the perfect big batch of chili, soup, or even applesauce. Also great for braising meats.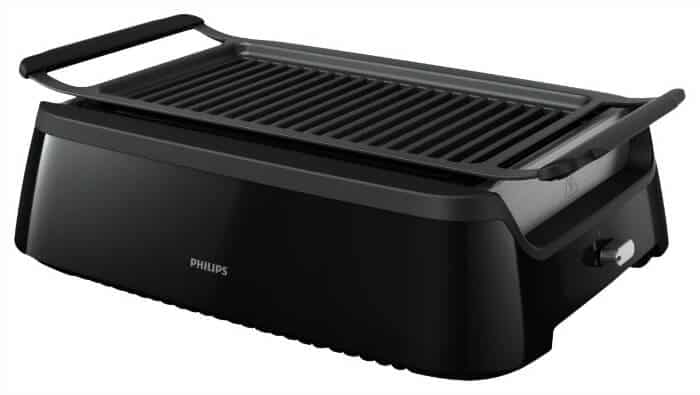 How about bringing the taste of the grill inside? This grill has a special technology to eliminate smoke and its super easy to clean. I don't have one of these, but thought I'd prefer it to standing outside in the snow in winter for a grilled steak. 🙂
Cooking on cast iron is awesome. If you keep it seasoned properly, it's one of the easiest pans to clean up!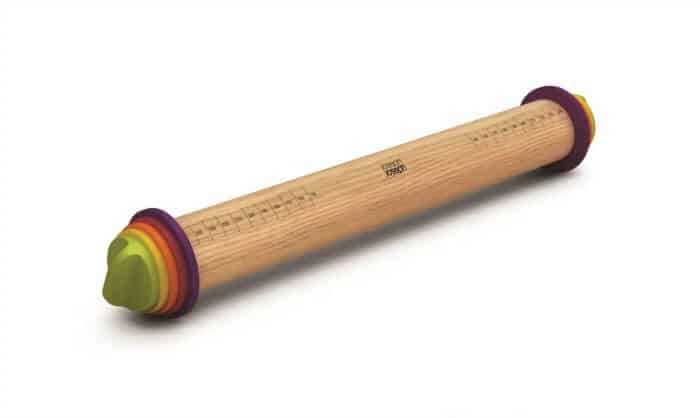 This is on my wish list. This rolling pin allows you to get evenly rolled out dough to precise measurements. No more guessing.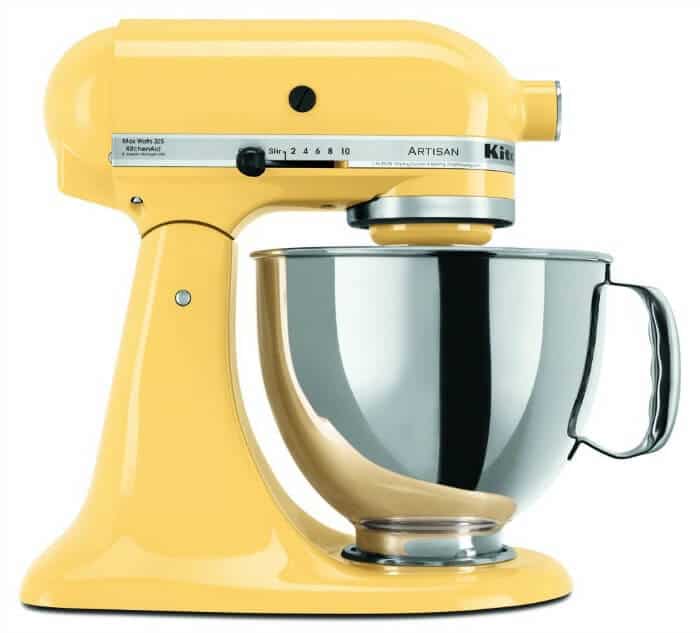 The kitchenAid is the best stand mixer on the market. I really didn't know what I was missing for so long. When I got married, my husband actually had one. We still have the same one. They last and are worth the investment. Another thing I like about the KitchenAid one is all the attachments that are available. For example, you can get a food mill, a pasta attachment, spiralizer, and much more. Cuts down on having so many different appliances.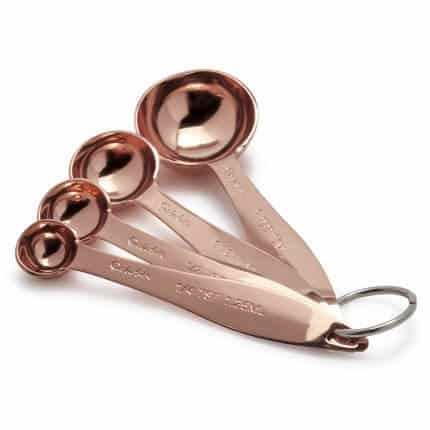 Loving copper these days, it's so pretty. Metal measuring spoons with engraved measurements are best. I've had plastic ones and eventually the markings wear off. I love having an extra of measuring spoons on hand. I use one for dry ingredients and one for wet.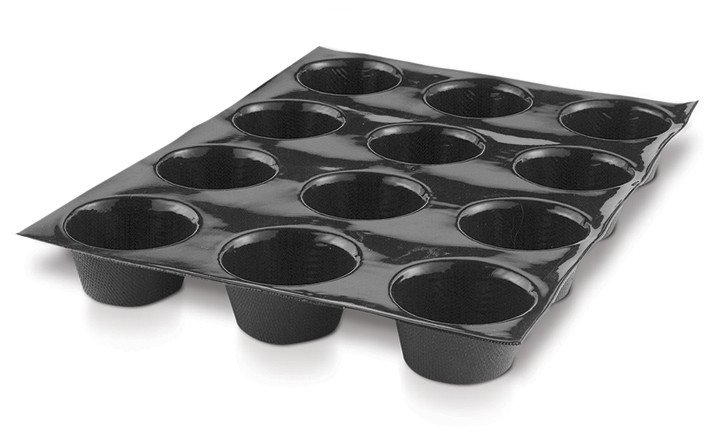 Don't just limit yourself to muffins here. You can make mini meatloaves, single serve mac and cheese, and so on. This muffin tray is the best because nothing sticks–I mean NOTHING! Perfect muffins every time and easy clean up! Works for me! It's also folds up for easier storage.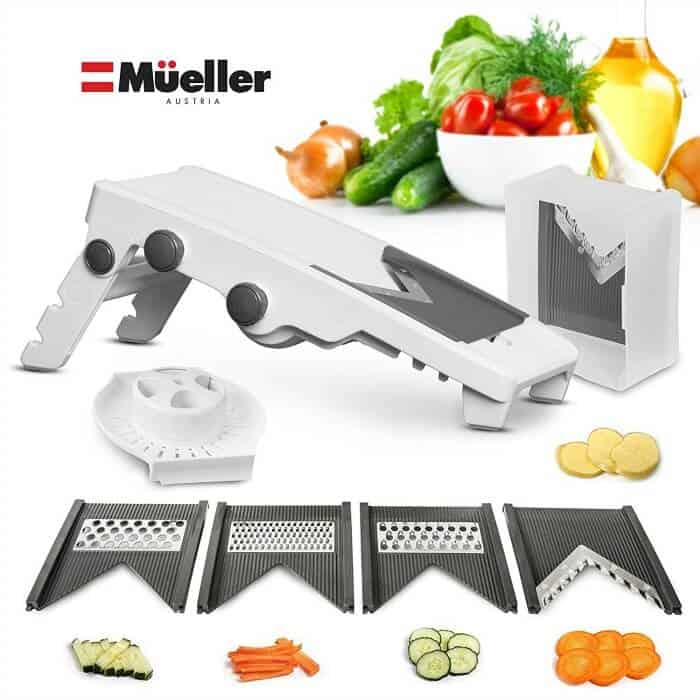 Perfect vegetable slices or julienne every time.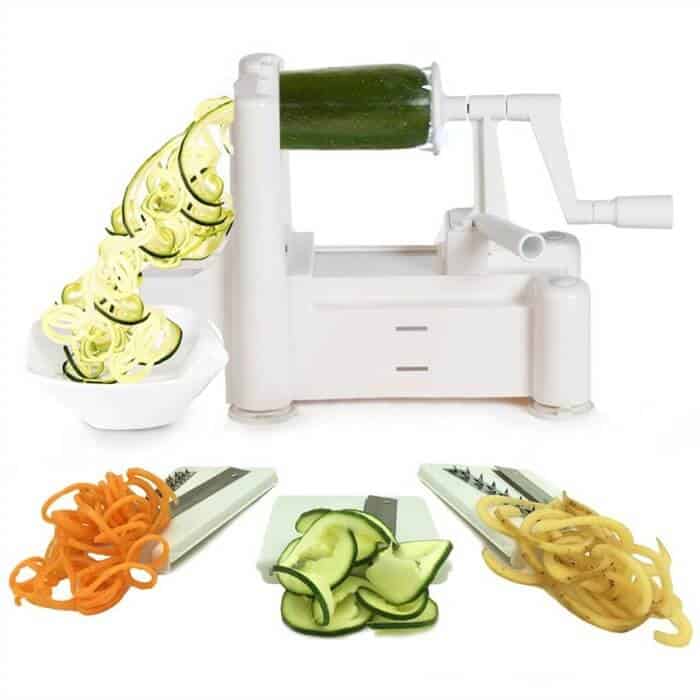 Are you into veggies? The spiralizer will change up the way you serve these! Try substituting zucchini for pasta.
For The Cook's Bookshelf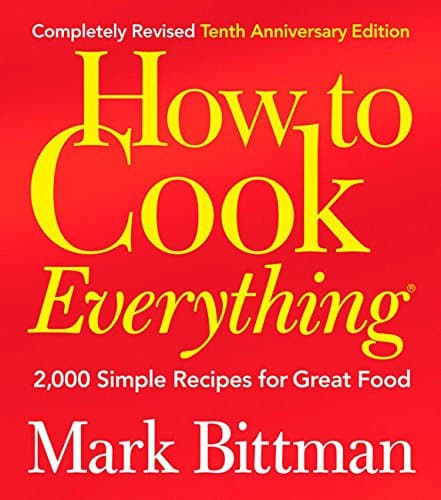 Anything you're wondering how to make is in this book! It's literally how to cook everything! From homemade ketchup and mayo to pasta, soups, meat, baking, etc. Plus substitutions and menus. You can find it all here!
This is awesome for learning how to flavor your food. It's a great guide for what flavors pair well together. Need a little creativity in the kitchen? This is your answer.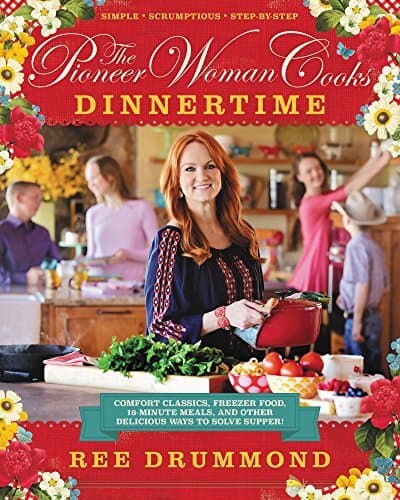 We love the Pioneer Woman at our house. I actually own 3 of her cookbooks. My son bought them for me. There may have been an ulterior motive there. 🙂  Ree's recipes are easy and flavorful. This book focuses on dinnertime. You'll find classics, freezer food, 16 minute meals and more.
That's A Wrap!
Any one of these gifts for foodie friends will bring a smile to their faces! Wishing you all the best this holiday season! See you back here soon for more recipes.