This Homemade Ranch Dip is easy to make and comes together quickly. Great Ranch flavor!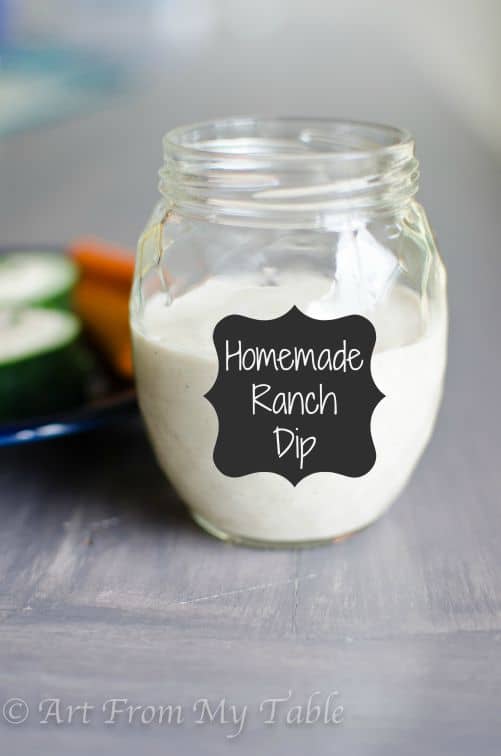 Whoever invented ranch is brilliant. I have never met a person that didn't like "ranch" flavor. Don't like veggies? Put some ranch dressing on them. Of course put it on your salad, every eating establishment offers ranch. I was curious as to why it's called "ranch". So, I googled it… because that's what we do these days. Here's what wikipedia said:
"In the early 1950s, Steve Henson developed what is now known as ranch dressing while working as a plumbing contractor for three years in the remote Alaskan bush. In 1954, he and his wife Gayle opened Hidden Valley Ranch, a dude ranch near Santa Barbara, California, where they served it to the guests. It became popular, and they began selling it in packages for guests to take home, both as a finished product and as packets of seasoning to be mixed with mayonnaise and buttermilk."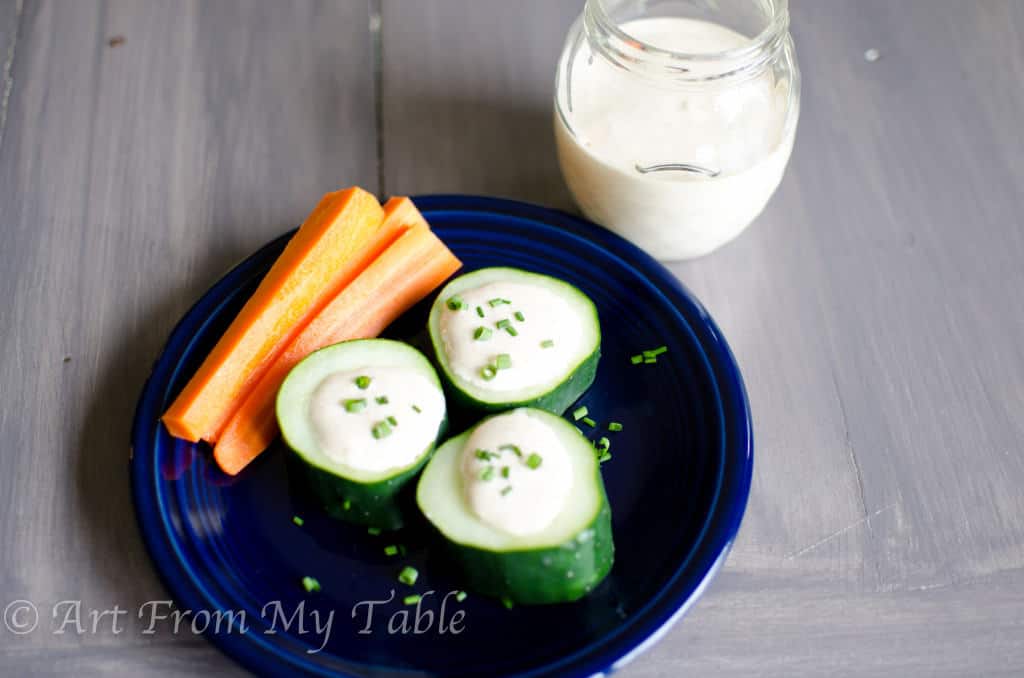 All this to say, I wanted to try to make a home made ranch dip, but I wanted to incorporate cheese. So this is my take on a cheesy dip with ranch flavor. It's great for vegetables, pretzels, tortilla chips, and anything else you like ranch for. It's thicker than a dressing, but still a very spreadable dip.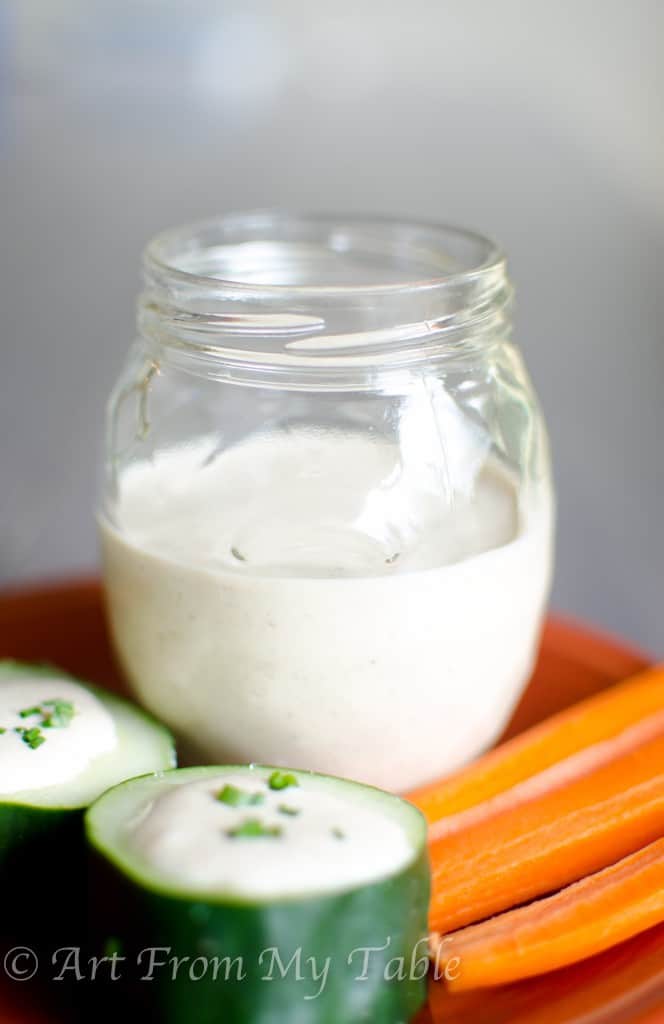 This recipe is easy to make, and comes together so quickly. All you need is:
cottage cheese
water
salt
pepper
garlic garlic*
onion onion*
dried parsley
paprika
All you do is blend this up in your blender and yum-o! Easy peasy! A great side dish on a summer day is cold veggies and dip! Give it a whirl, let me know what you think.
*The "garlic garlic" and "onion onion" are Tastefully Simple Products, but you could easily substitute with a garlic powder for the garlic garlic and onion powder or dried minced onion for the onion onion.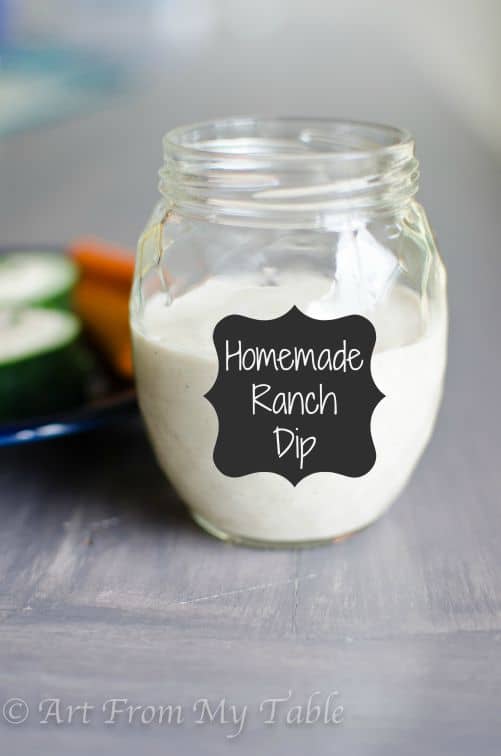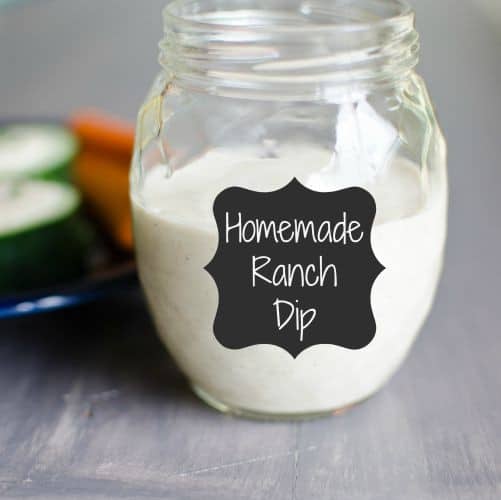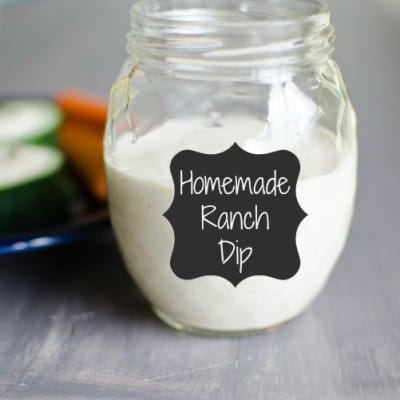 Homemade Ranch Dip
cheesy ranche spreadable dip that comes together quickly.
Print
Pin
Rate
Ingredients
1 1/2

cups

cottage cheese

1/4

cup

water

1/2

tsp

salt

1/4

tsp

black pepper

1

tsp

garlic garlic

1

tsp

onion onion

1 1/2

tsp

dried parsley

1/4

tsp

paprika
Instructions
Add all ingredients to the blender and blend until smooth.

Serve with veggies, chips, pretzels or crackers
What about you? What is your favorite way to eat ranch? I'd love to hear from you in the comments!!