Summer is in full swing! Sunshine, poolside, beach, this is my sweet spot! Whether you prefer beaches or mountains, this Lemon Cilantro Grilled Chicken Pasta will hit your sweet spot too. Comes together super quick–we all love that right? But, you'll have plenty of time to relax in the sunshine and still get dinner on the table in 30 minutes!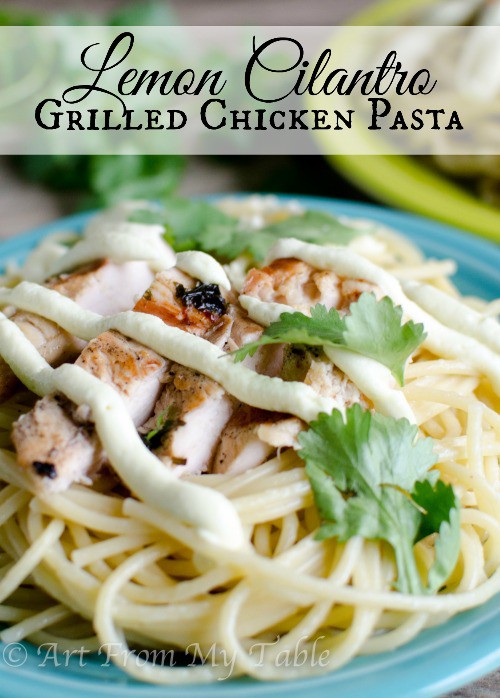 Lemon Cilantro Grilled Chicken with Creamy Garlic Sauce
Honestly, we even grill when there's snow on the deck. Hey, we are Michiganders. We're hard core. Everybody's wearin' shorts here when it hits 50 degrees. Not me though, nope. I'm still wearing my winter coat until it's about 65. 😉  I think I was born to live in the south, seriously!!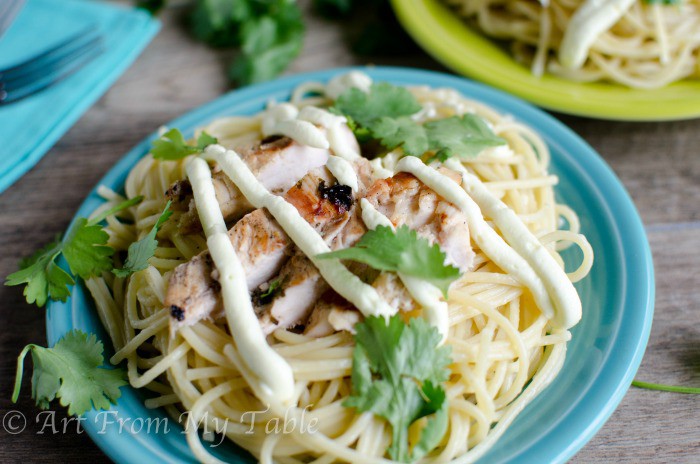 Enough about snow, let's grill! I love grilling because it's so easy and quick. But, let's not forget the flavor. There's just something about that grill flavor. Now, if you live in a warm climate all the time, you may not know what I'm talking about. We savor the seasons here, they each bring something different. No matter where you live, I think you'll love lemon cilantro grilled chicken. And the garlic sauce, oh my! the garlic sauce. You're going to want it on everything.
Let's talk ingredients…
The Marinade~ 
olive oil
lemon juice (fresh squeezed)
fresh cilantro
fresh parsley
salt and pepper (I'm having an 80's flash back–salt n peppa salt n peppa salt n peppa's here!)
These are staple ingredients in my home. I'm always picking up lemons and limes every time I go to the store. It seems like I use them a lot, but worse case scenario, I infuse my water with them. So, good to have on hand.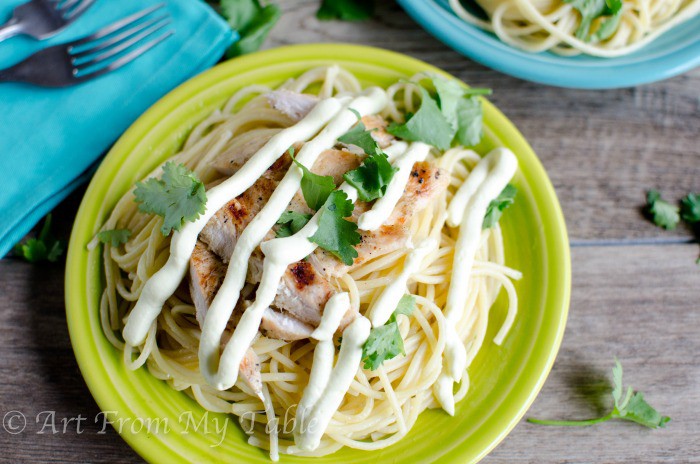 The Sauce~
vegetable oil
lemon juice (fresh squeezed)
garlic
egg whites
salt
Look! More staple ingredients! As long as you have some chicken around, you could probably make this without much planning. But, please, meal plan. It really makes life easier. 🙂
Okay, so before we get to the exact recipe,  I just want to share that the inspiration for this dish came from Jo Cooks. She made this wonderful garlic sauce for her dish chicken spiedies, which looks amazing by the way. I thought it would be de-lish on pasta… and it was!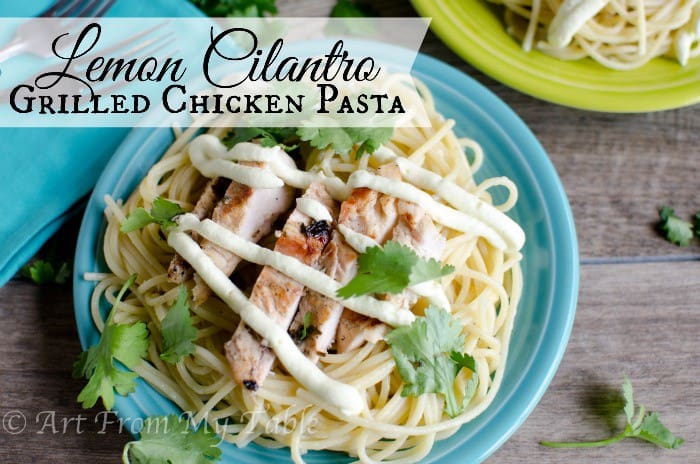 Okay, here you go, Lemon Cilantro Grilled Chicken Pasta With Creamy Garlic Sauce. Enjoy!!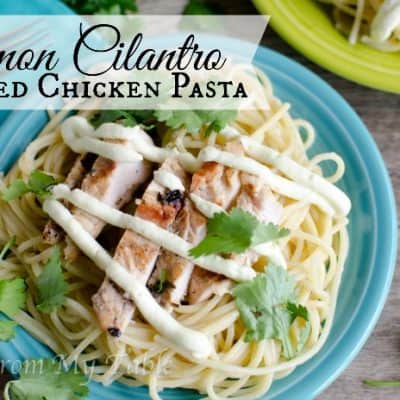 Lemon Cilantro Grilled Chicken Pasta With Creamy Garlic Sauce
fresh lemon and cilantro brighten up this flavorful grilled chicken on pasta topped with amazing garlic sauce.
Print
Pin
Rate
Ingredients
6

boneless skinless chicken breasts

1

package spaghetti

MARINADE:

1/3

cup

olive oil

zest of 1 lemon

1/3

cup

fresh squeezed lemon juice

1/3

cup

fresh cilantro

chopped

1/3

cup

fresh parsley

chopped

salt and pepper to taste

GARLIC SAUCE:

1

cup

vegetable oil

1/3

cup

fresh squeezed lemon juice

6

cloves

garlic

peeled (if you have a high powered blender, this is enough, if not, mince or press the garlic)

1

egg white

1

tsp

salt
Instructions
Combine the marinade ingredients in a shallow bowl or dish and coat chicken. Marinade for at least 30 minutes, but longer is better.

Combine the garlic sauce ingredients and set aside.

Heat grill.

Remove chicken from marinade, letting excess pour off. Grill chicken until cooked through. Let rest for 5-7 minutes.

Meanwhile, cook pasta according to package instructions. Drain.

Slice chicken against the grain, place on top of a bowl of pasta and finish with creamy garlic sauce drizzle.

Serve immediately
Looking for more great grilling recipes?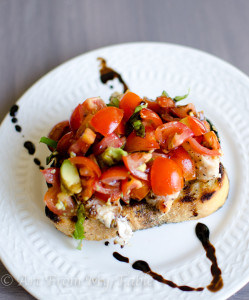 Grilled Chicken Bruschetta Cheese Toast
13 summer grilling marinades
Sign up for my free newsletter and get recipes delivered to your inbox!
[mc4wp_form id="2571″]