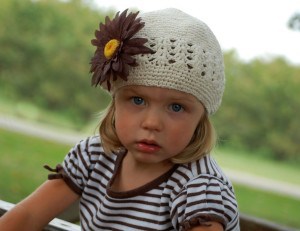 Welcome to my blog. Today is my official first post. I'm looking forward to posting lots about my cooking, but today happens to be about cake. It's birthday season at our house, we have 4 birthdays between sep 28 and nov. 25. My daughter just turned 3 and wanted a "flip-flop cake". I was pretty excited about this one because last year I made a dollhouse cake and that was quite the challenge. The flip flop cake went quite well.
I typically make my cakes from scratch, but since it was a busy time I decided to resort to a box cake. This is very normal for most people, but not for me. I was feeling guilty about it before I even went to the store. Once I got there, I happen to find a Meijer brand all natural cake mix… and it was on sale! I had my doubts, but thought, really, how bad could an all natural cake be… that's what I usually make. Well, I am now a fan. It was very moist and delicious!
To make the flip flops I took a pair of my daughters flip flops from this summer and traced them on a piece of cardboard. Now I had my template. I was able to get 2 pairs of flip flops. You could do an adult size and get 1 pair. I used a 9×13 pan and 2 of the boxedcake mixes. Again, due to my circumstances I went for store bought frosting. After adding food coloring of my choice I had some great summer colors. Yes, even though it's fall, it was 80 degrees in some parts of September.
The first coat of frosting was a 'crumb coat'. It just seals everything together. Then I put it in the freezer so the rest of the frosting would go even easier. Frost the sides of the flip flops first. Don't worry about getting some of the purple frosting over the top edge, you'll cover that up. Next frost the tops. For the border of yellow, I just used a smaller tip and zig zagged or squiqqled along the edge. You can use the frosting that comes in a tube, or make your own and put it in a pastry bag.
Now you're ready to decorate. I used Skittles for the 'polka-dots', and fruit roll ups for the straps and just a silk flower.