Today I'm sharing what I've been up to lately.
How is your summer going? This is my favorite time of year, and honestly, it has felt fuller than I want it to be, but, I am still enjoying every minute. Recently, I was invited to two separate events that made me feel very 'grown up'. 🙂  Being a stay at home mom, and homeschooling, I'm basically with my kids all the time. So spending some time with adults was a welcomed change. Plus, I learned a ton!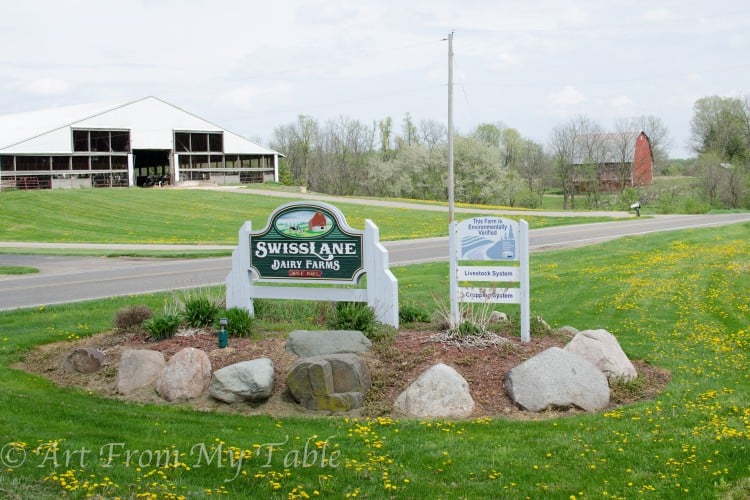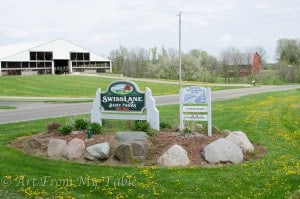 Back in May, I was invited by United Dairy Industries of Michigan (UDIM)  to attend a dairy farm tour at Swiss Lane Dairy Farms. I was honored to be apart of it. I met some wonderful people and had a fantastic time. Lemme tell ya, I never had so much fun at a farm tour. Maybe it's because I was with grown ups! Or, maybe it's because I was out of my house! Someone asked me if it was my first dairy tour. I replied "with adults". Seriously though, I really did have fun. I do love to meet new people, and I learned a lot about a product that I use daily in my home. Did you know know that Milk makes it from the cow to your grocery store within 2 days?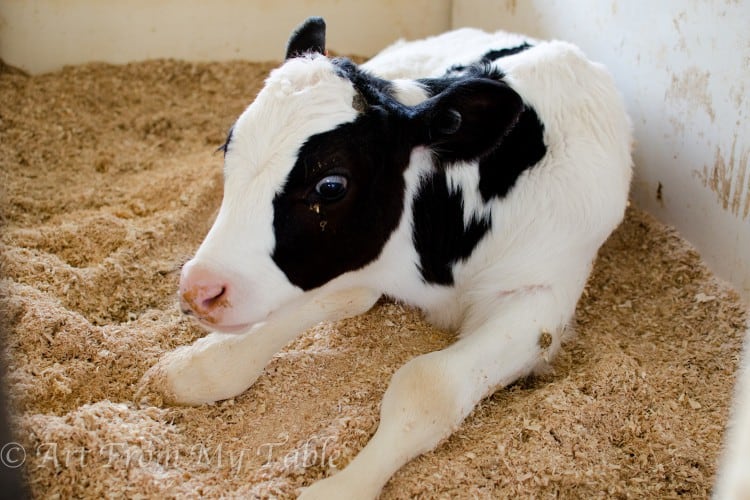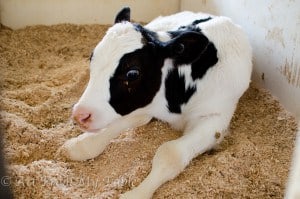 You can also tell if your milk is local. Every container of milk is identified by a 5 digit code. The code includes a 2 digit state code followed by a 3 digit processing plant code. Michigan's state code is 26. So, if you live in MI here with me, check out the code on your milk container, it probably says 26 simply because Michigan is a surplus state for Milk. Much of our milk is shipped out of our state because there is so much of it.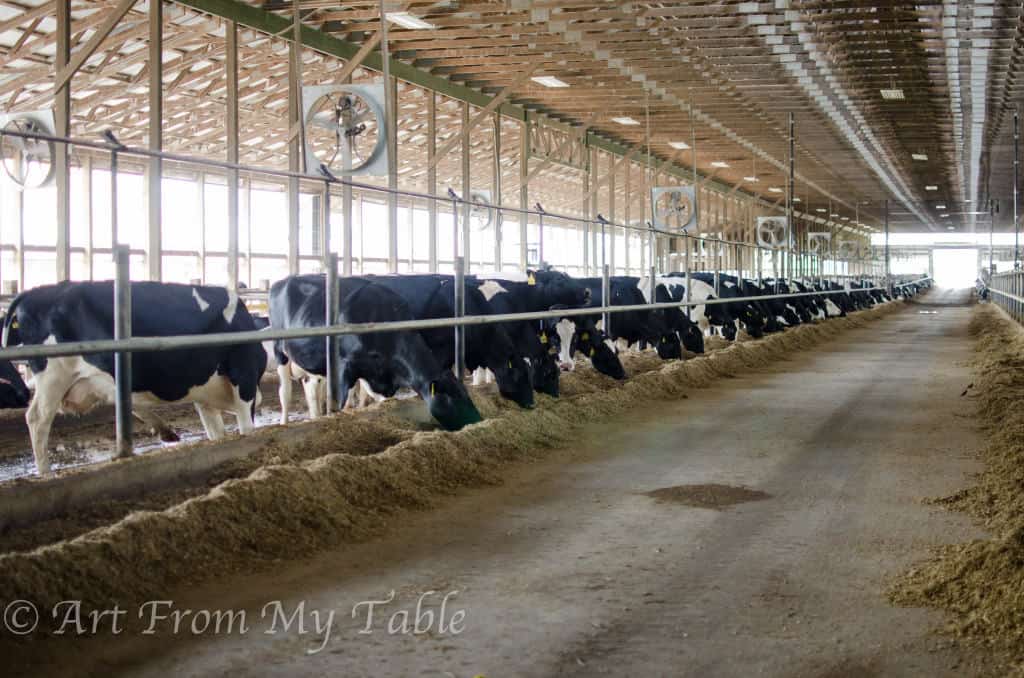 These cows are well taken care of and kept very clean. There is a lot of thought put into what they eat, and the nutritional value of their food.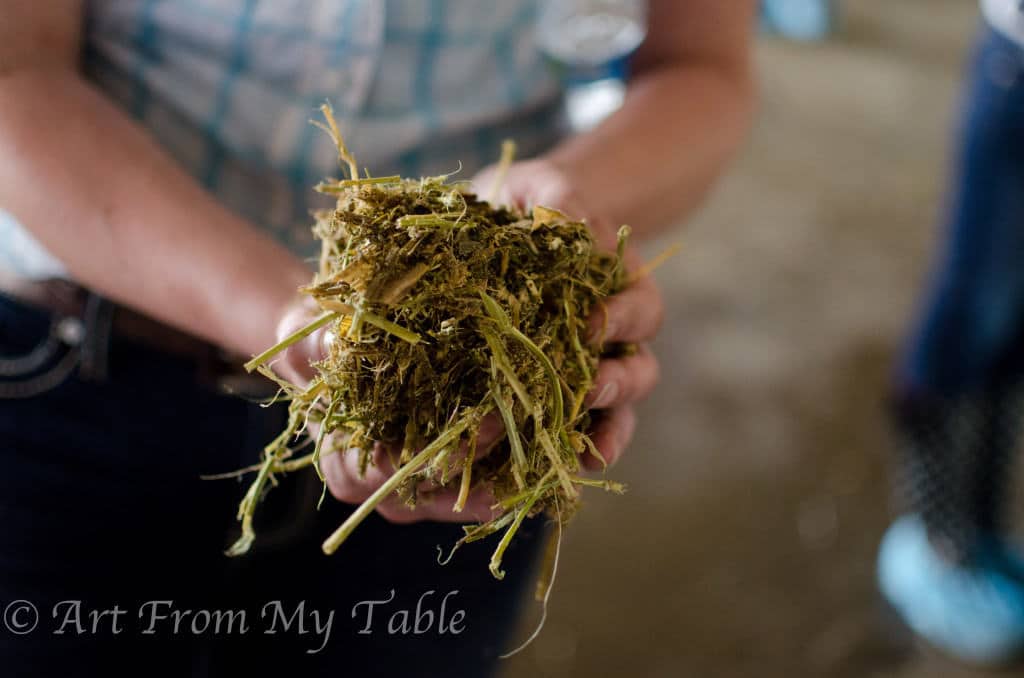 Scrumptious, right? I remember Annie, 4th generation farmer, saying that this is a blend of hay, straw, and corn silage. At Pyle Farms, which I'll talk more about later in this post also adds soy, which gives protein and cotton seed, which gives energy and sustainability. Makes me think of what chia seeds do for humans. Now, Swiss Lane may very well do this too, I just don't specifically remember. My main takeaway is that these farmers really care about the cows and the milk that they are producing. They are genuinely giving you their very best.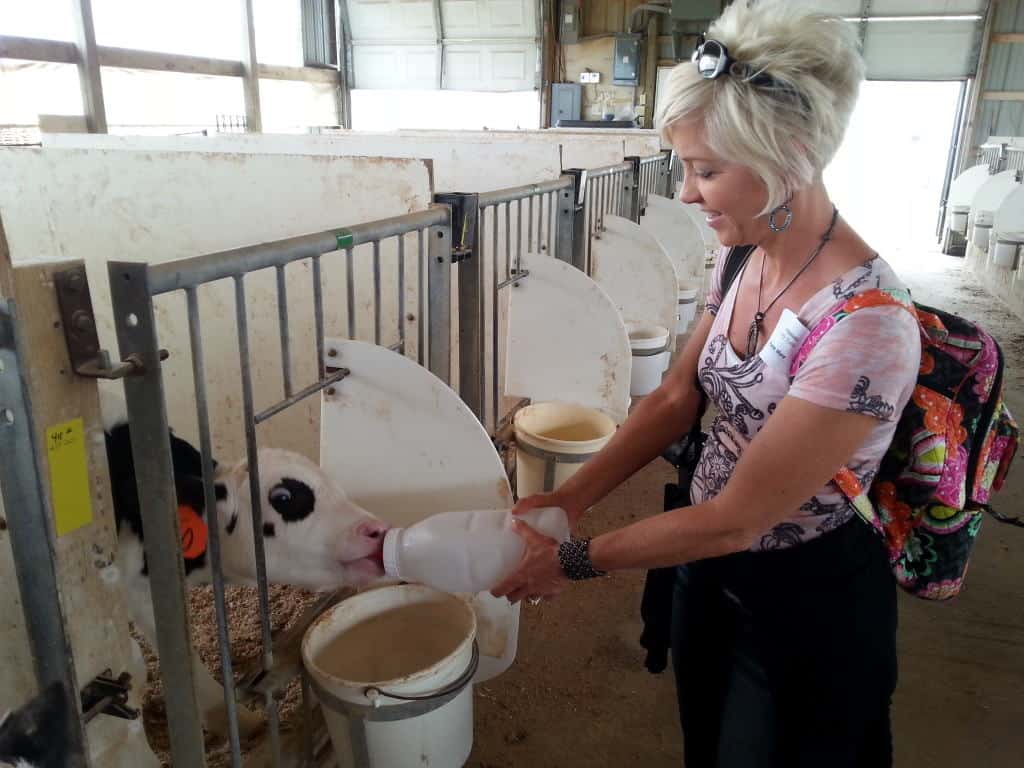 Swiss Lane Farms is also one of the farms that uses the robotics system to milk their cows. Basically, this means the cows get milked when they want to get milked, as opposed to specific milking times. I thought that was a cool concept.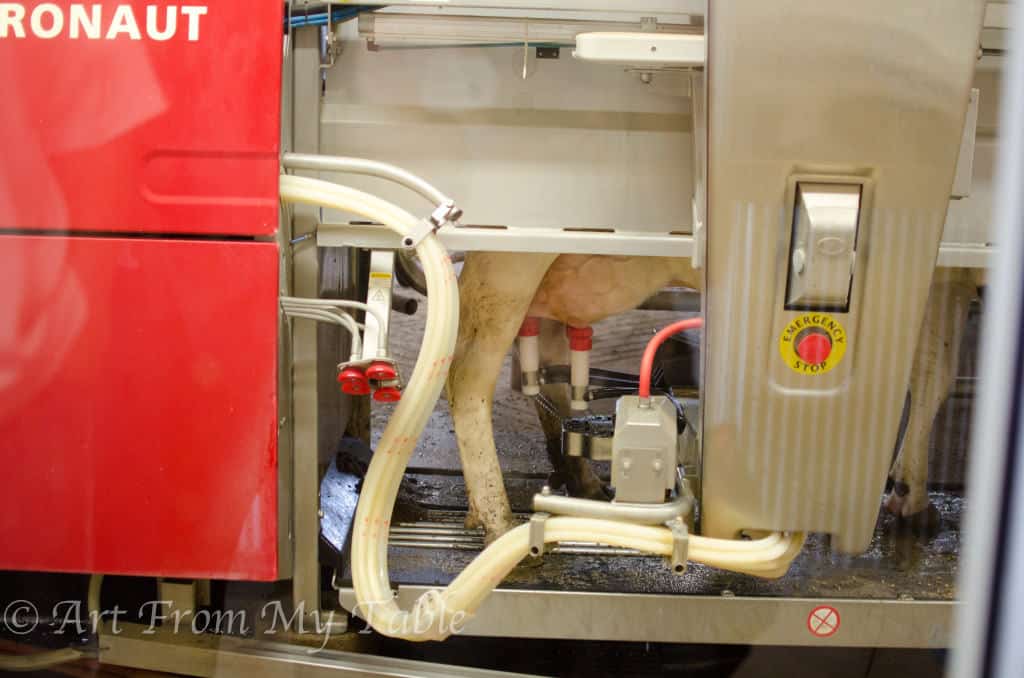 That wraps up May. At the end of June, I was invited to an all day event in honor of National Ice Cream month, and  Michigan handcrafted beer month. Yes, July is both of those. If you didn't have a reason to celebrate eating ice cream and drinking beer, now you do! 🙂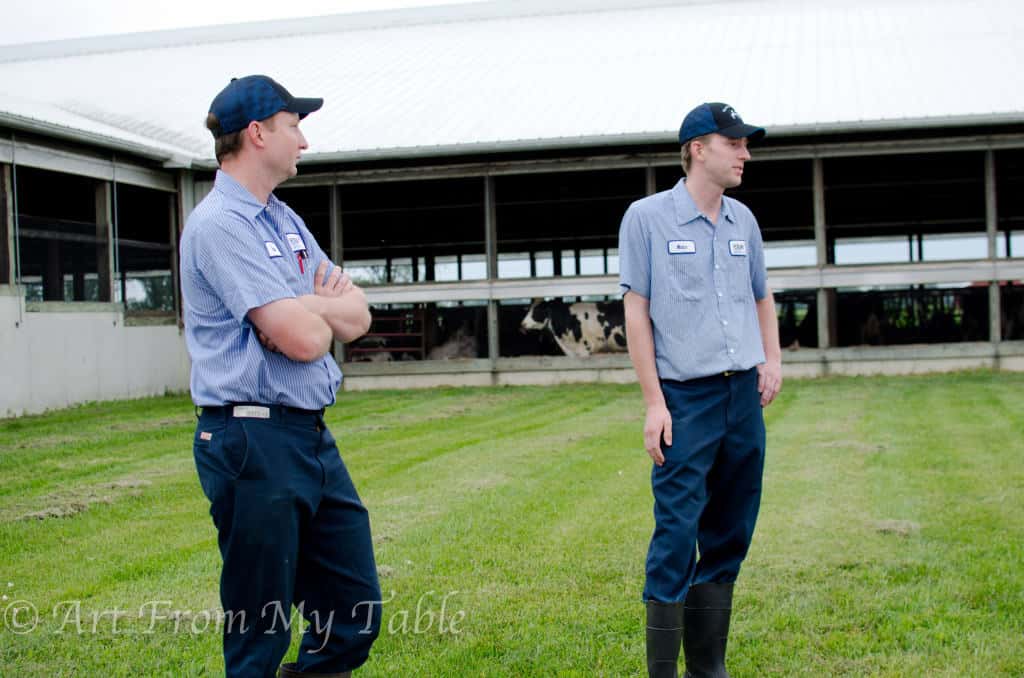 These are the Pyle brothers who work their dairy farm in Zeeland, MI. Farmers are hard workers!! Have you ever stopped to think about if there were no farmers we wouldn't eat? They arrange their lives around farming. They plan their weddings in between milking times. They are truly dedicated.
After a tour here, we headed to New Holland Brewery. Their facility was quite impressive!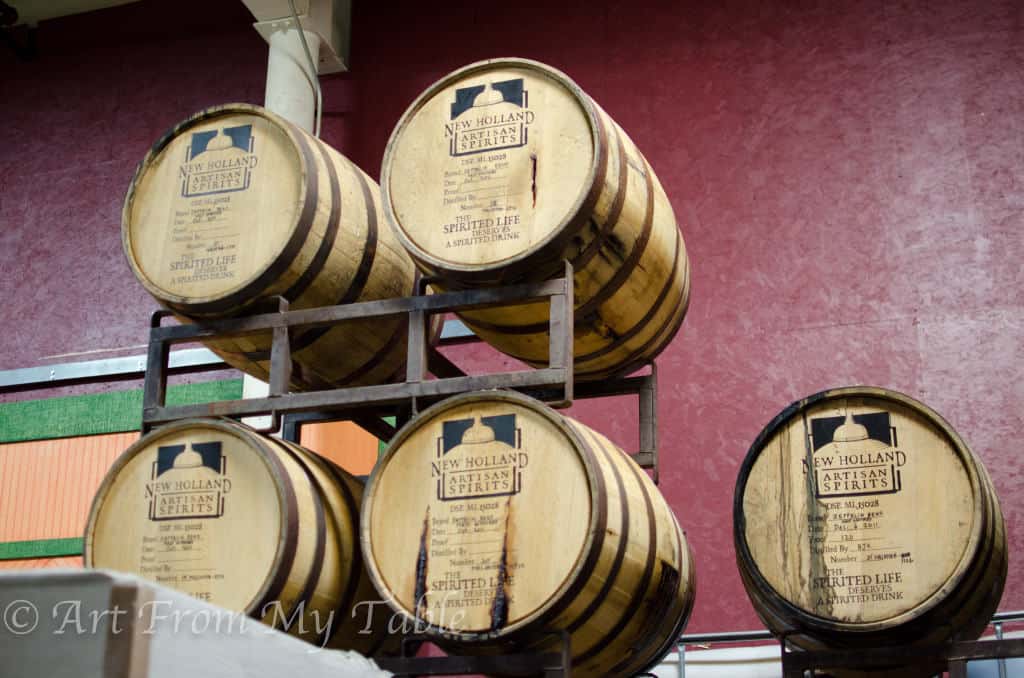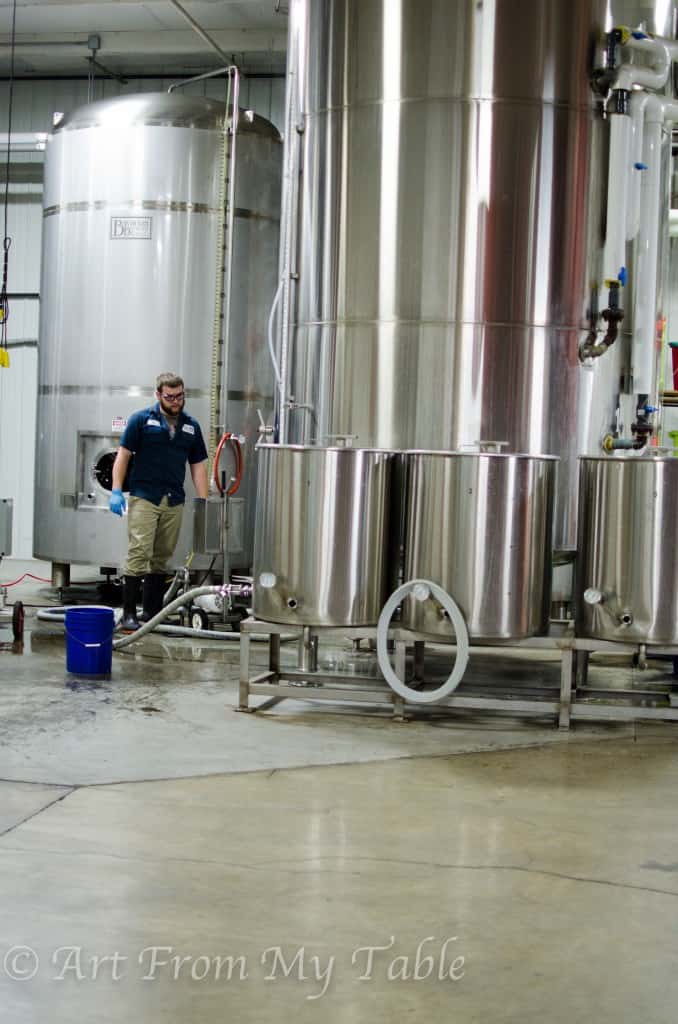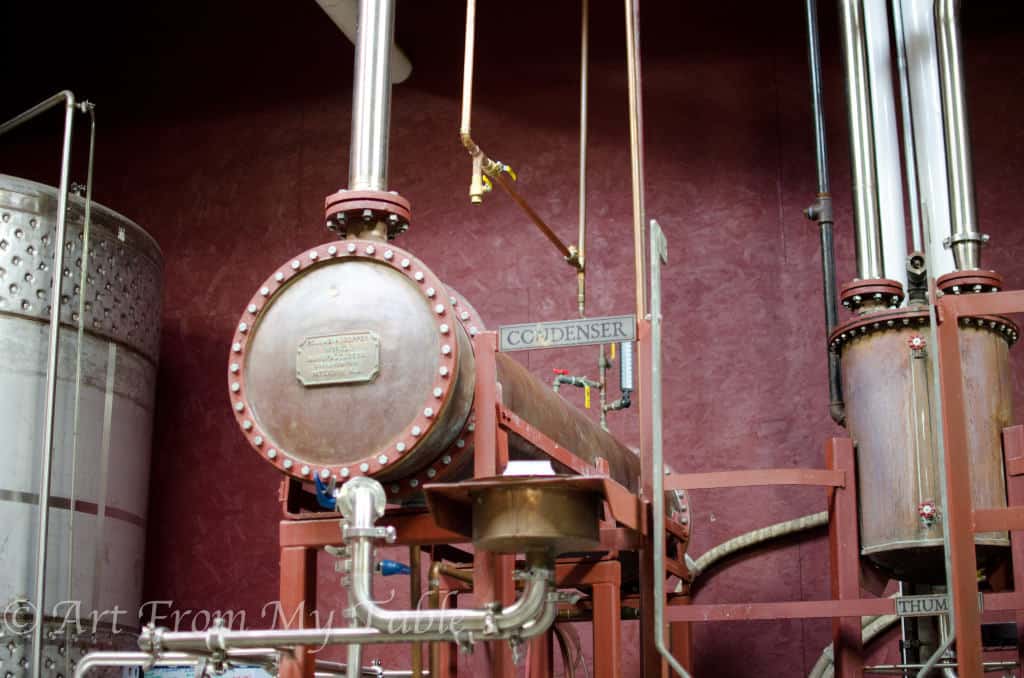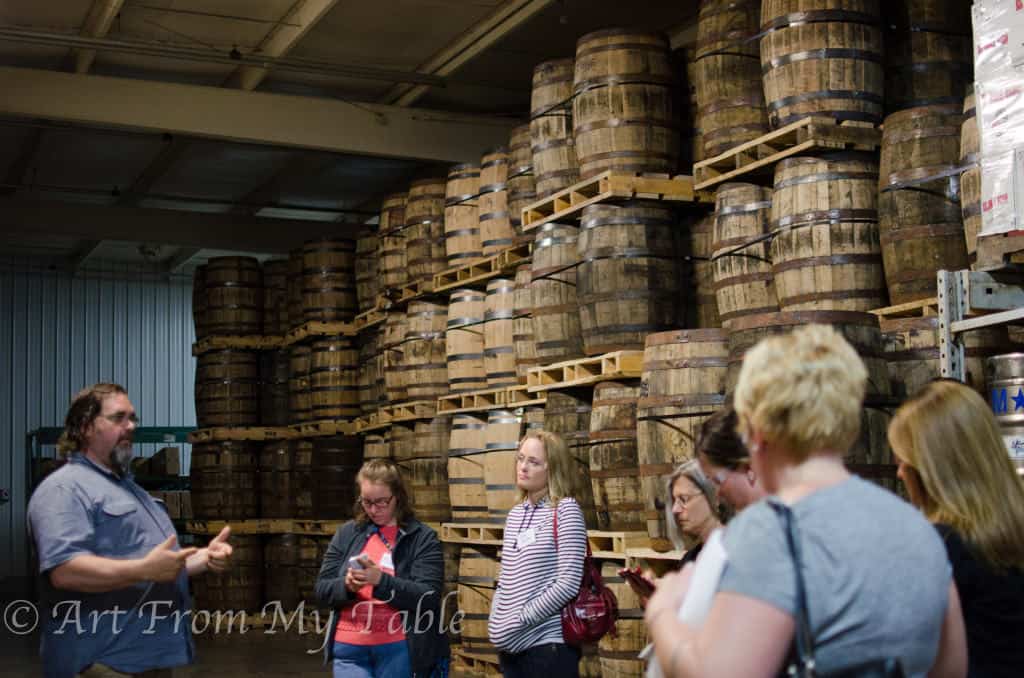 This is Beervangalist Fred sharing his passion for how beer and spirits are made, along with the uniqueness of the barrells. I loved the passion displayed in the Pyle brothers and their farming, in Fred at the Brewery, and in Ray from Hudsonville Ice Cream, which is coming up. But, before we get there, after touring the brewery, we headed over to the restaurant for some fancy food and beer pairings.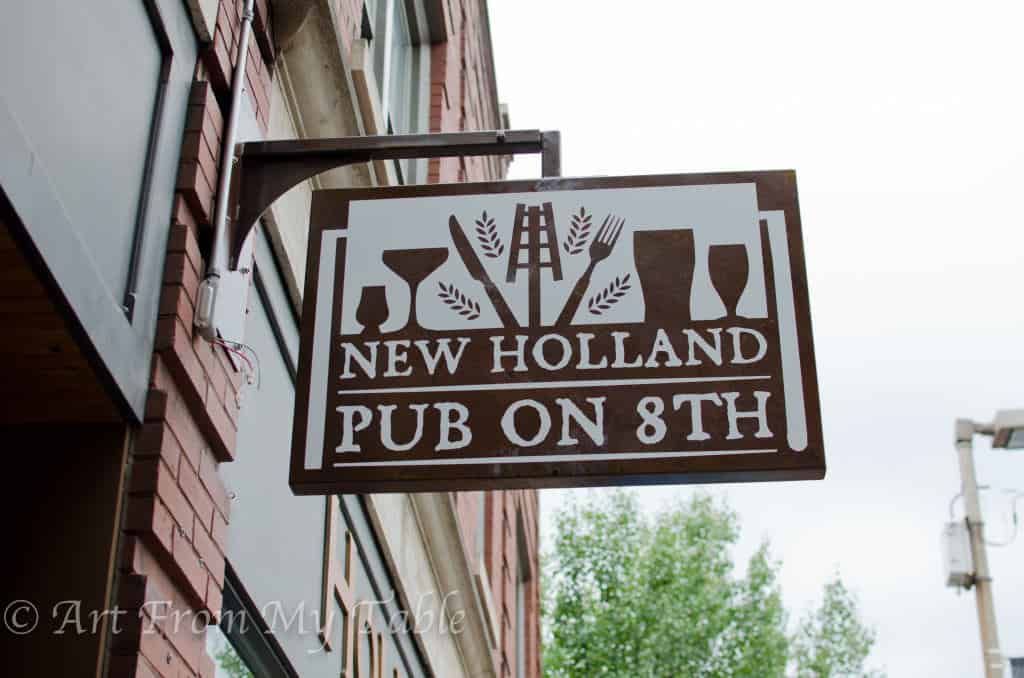 Now, I'm not a drinker, and I never really cared much for beer, but I would have to say, if I did drink,  I probably would've loved all the unique pairings.
The food was incredible. If you're local or visiting pure Michigan, stop in!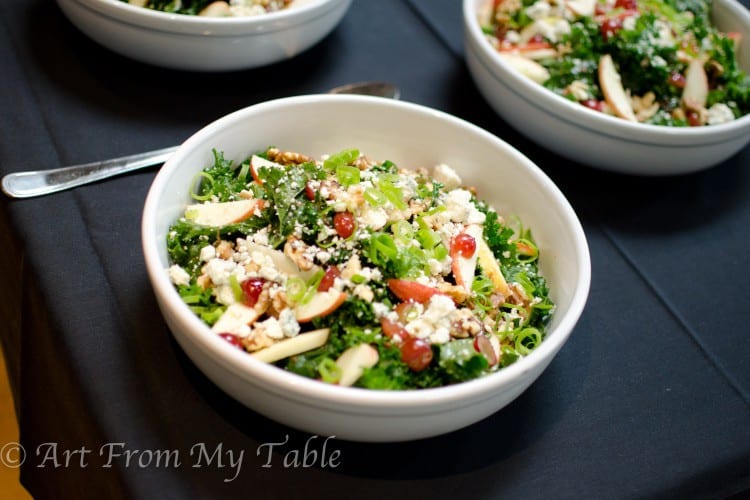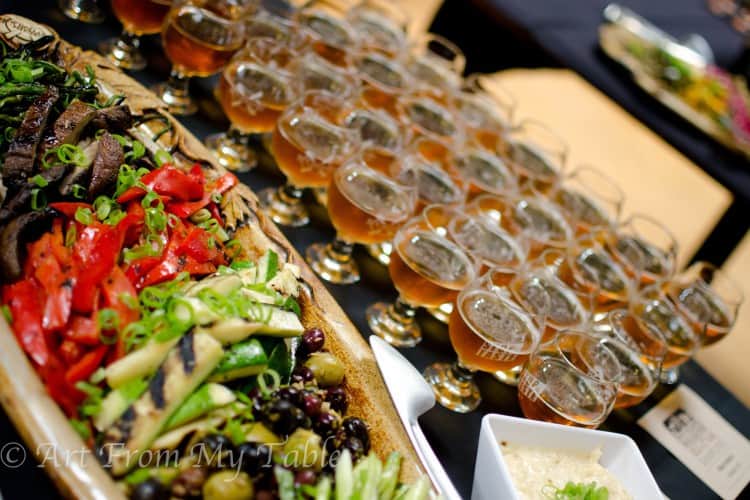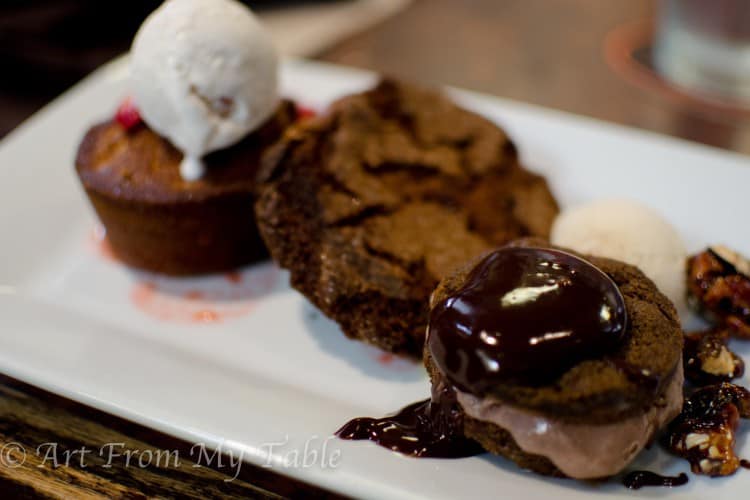 With full bellies we headed over to Hudsonville Ice cream.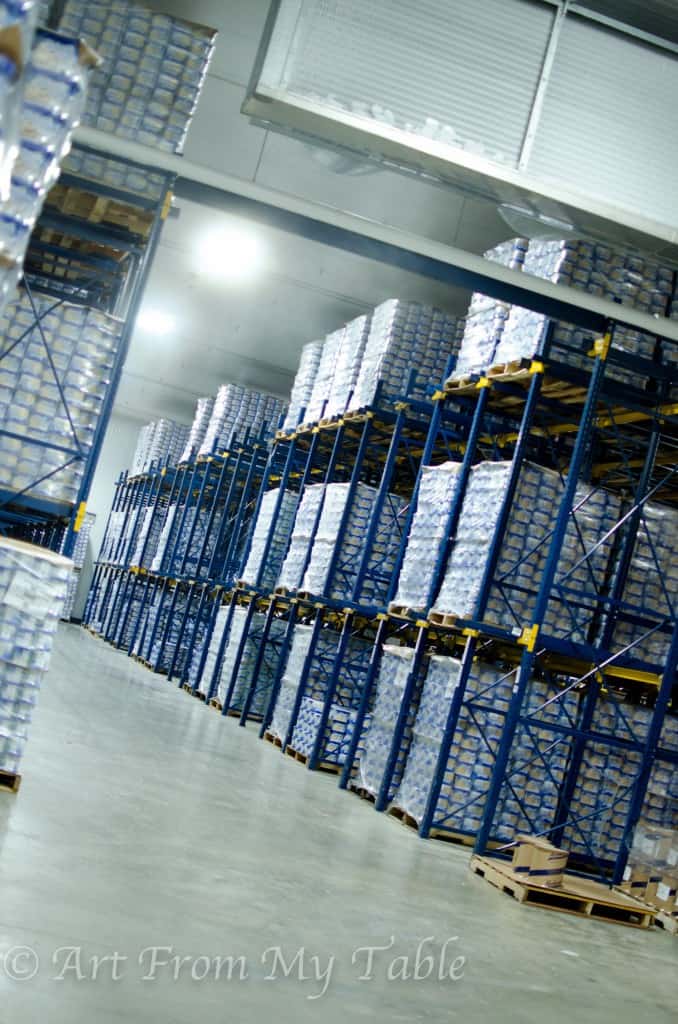 Hello ice cream!!! And that's just a corner of this freezer.
Have you had Hudsonville ice cream? It is known for being positively creamy! Our wonderful tour guides explained that the reason Hudsonville ice cream is so creamy is because they start with milk and cream, then add dry ingredients (sugar, milk powder, etc). Other companies start with the dry ingredients and add water. Fascinating, isn't it? Also, they get much of their milk from Pyle farms, it is made into ice cream within hours of those cows being milked. Talk about fresh. Ice cream is pretty exciting on its own, but here is what I'm most excited about: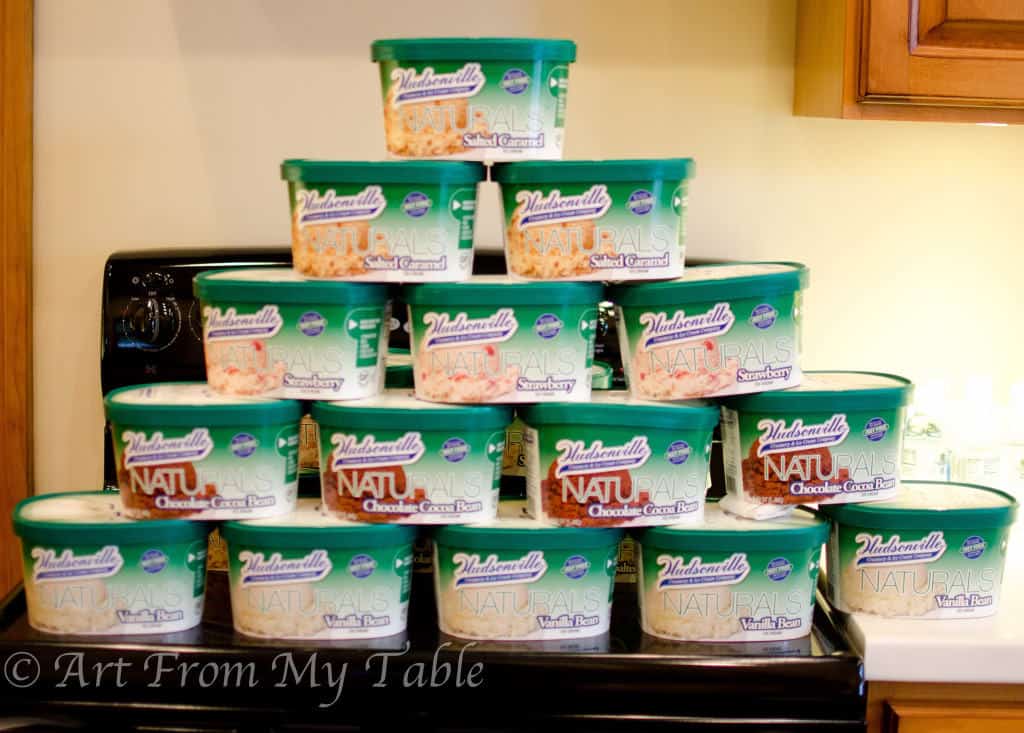 Hudsonville Naturals!  Ray, who accompanied us on our whole tour (sorry Ray, I have no picture of you!!) was the inspiration for this. Those of you that know me, know that I am passionate about real food, and real ingredients, and this ice cream delivers! No artificial flavors, colors, or preservatives of any kind.
I thoroughly enjoyed the day. I learned an exceptional amount of information about all of these local companies. My favorite part was watching each of these companies share their dedication and devotion to not only their products, but also in collaborating with each other to make something extraordinary.
Beer and Ice cream? Who'd of thought?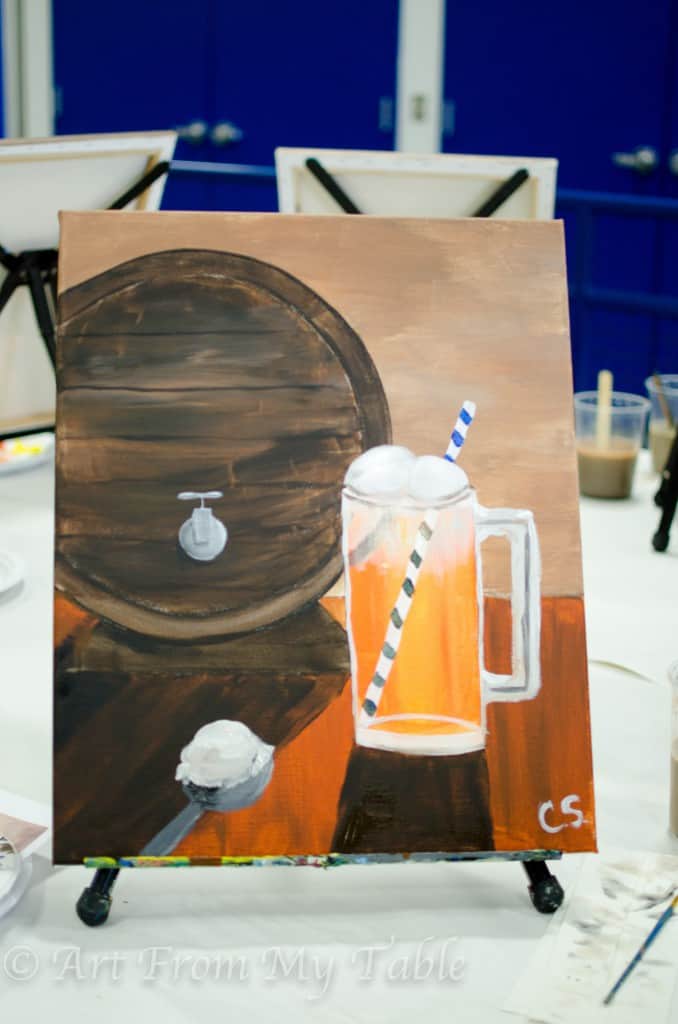 To see more from this tour, check out some of my fellow bloggers on instagram:
And to learn more about these great local businesses: