Looking for a quick and easy dinner with a dash of gourmet?  You'll love these Mini Cheese Stuffed Meatloaf Cups.  These juicy individual sized meatloaves are stuffed with creamy goat cheese and topped with whole cranberry sauce glaze.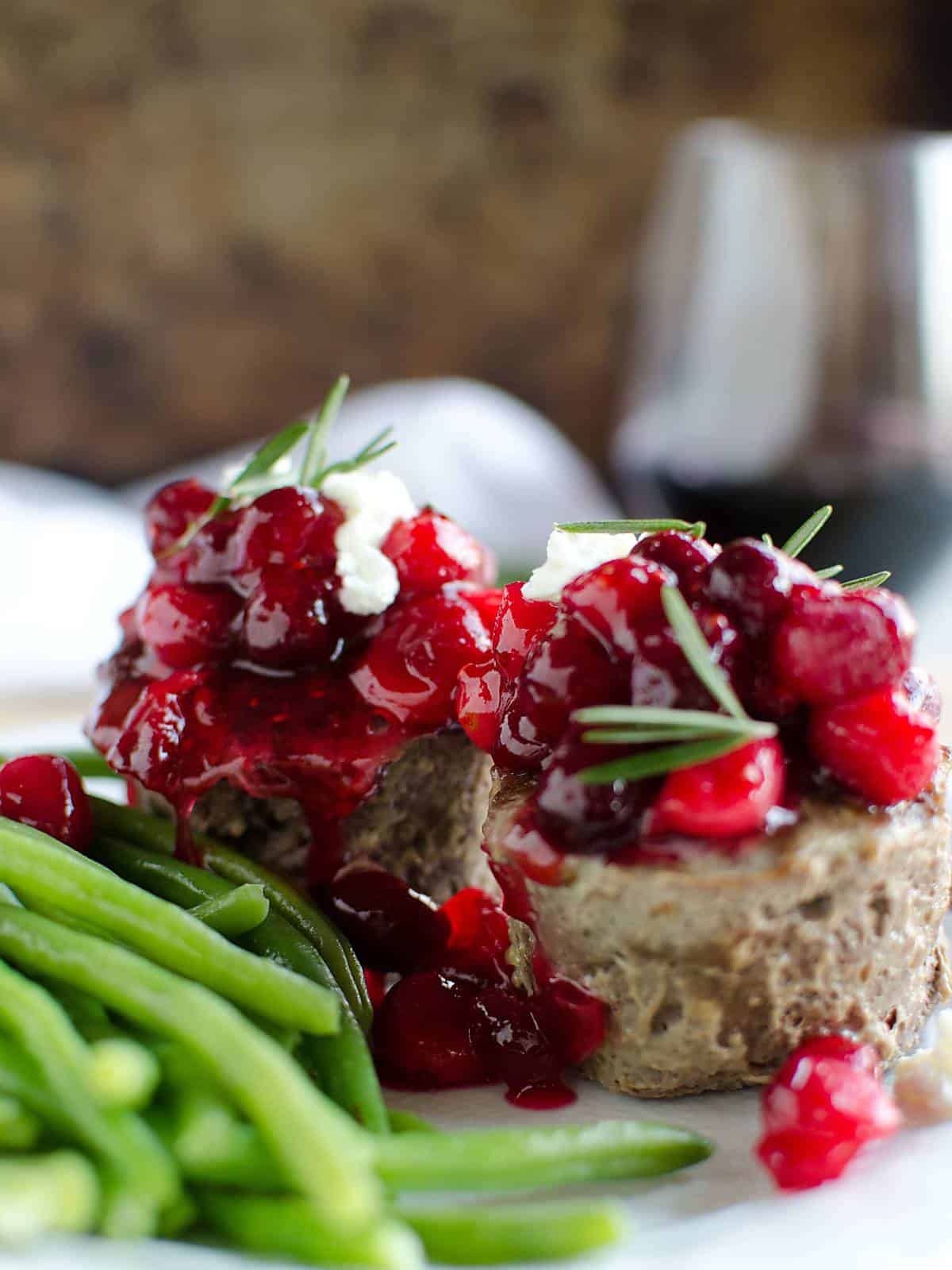 How cute are these? They almost look like a cupcake.
It's all about the cranberries…
Cranberries are in season right now and we are loving them in so many ways.  I've also been trying to make meatloaf more interesting and appealing. This Mexican Meatloaf is one of our favorites. So I decided to experiment with a seasonal flavor.  
One of the things I enjoy about a 4 season climate is the flavors that each season brings.  We just eat it til we can't eat it any more.  Right now it's all about pumpkin, and of course, cranberries.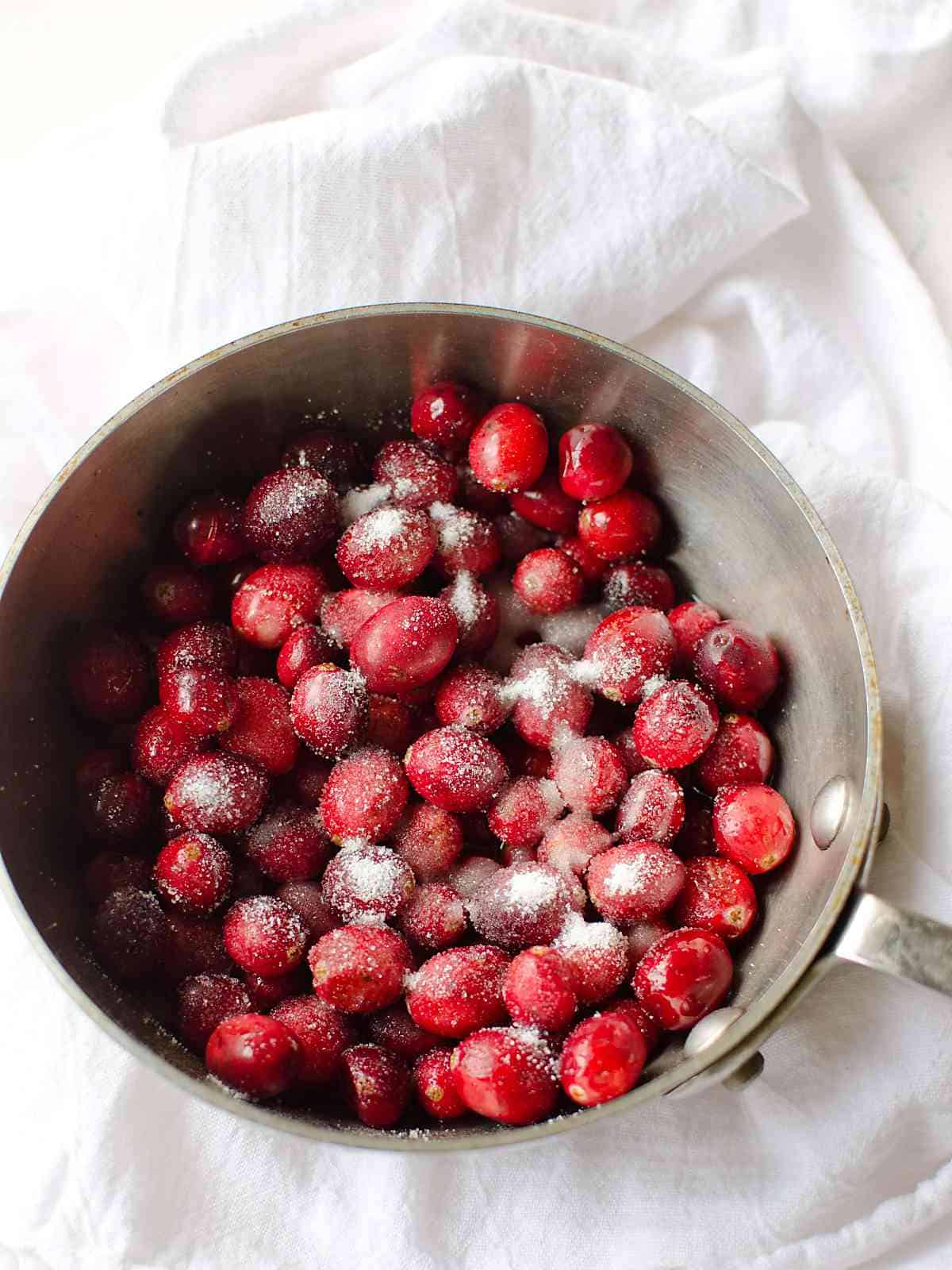 There's something appealing about having individual size portions.  It's kind of fun.  But it's a also perfect way to serve something, like meatloaf, party style.  I like having something with a little sustenance at parties, to balance out all the holiday treats.
Whether you decide to serve these at your next party or your next meal, you won't be disappointed, they are delicious and super easy to make.
Mini Cheese Stuffed Meatloaf Cups
I think anything 'stuffed' sounds pretty fancy, but it's not as hard as you think. Once you have your meat mixture all blended, just fill the muffin cup half way, add some cheese, and cover it up with more meat.
Surprise! Gooey melty cheese.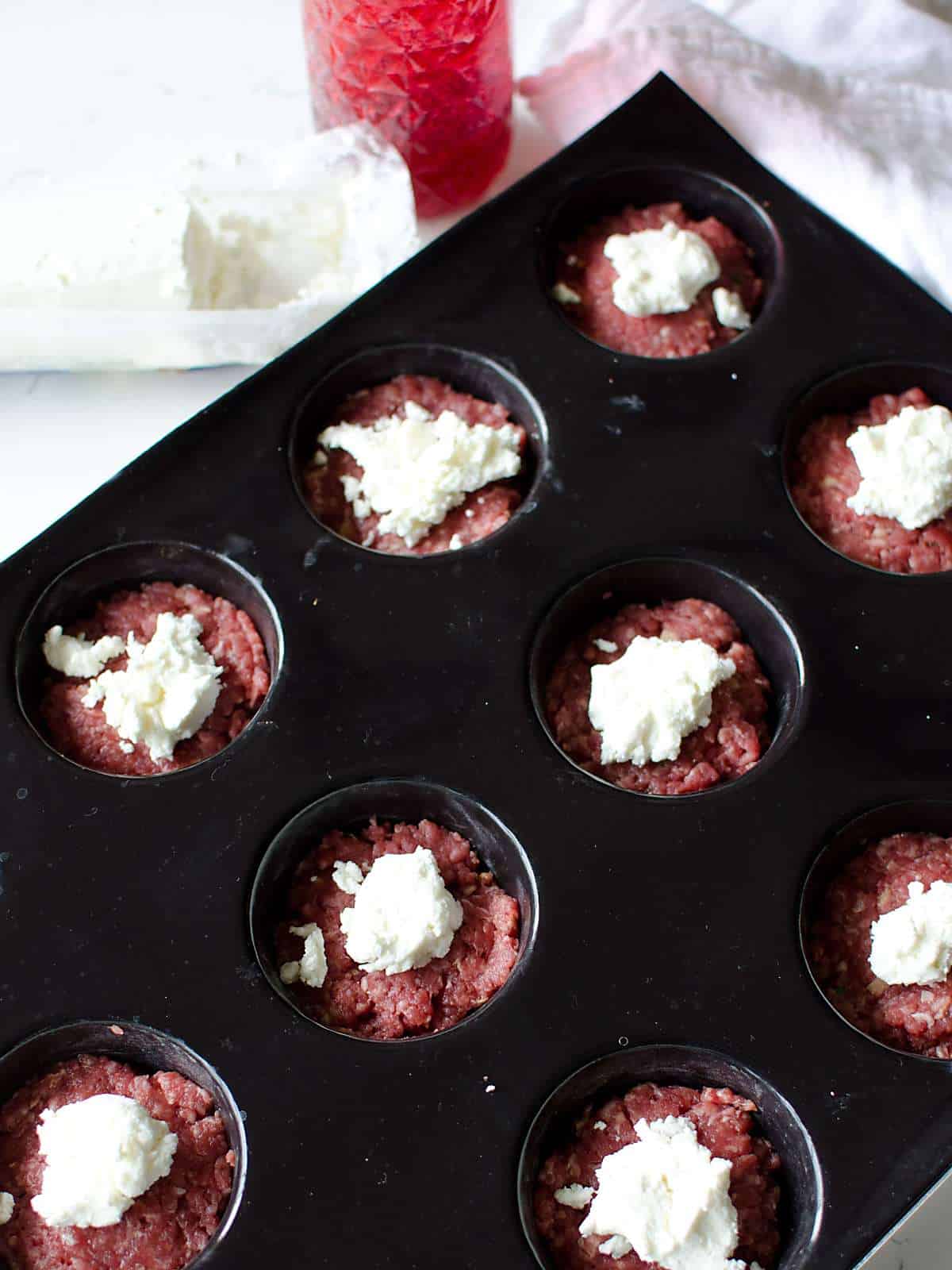 If you don't have this muffin pan yet, I'm telling you, it will make your life easier! Check out this post on Pumpkin Chocolate Chip Muffins to see just how perfectly your food bakes up and how easy it releases.  Makes a fabulous gift too, since it's the season!
On that note, if you're looking for gift ideas, here's a gift guide for your favorite foodie. And, if you need some extra cash for gifts (or whatever) this year, I'm hosting a giveaway! Enter to win $100 Amazon gift card, or Paypal cash!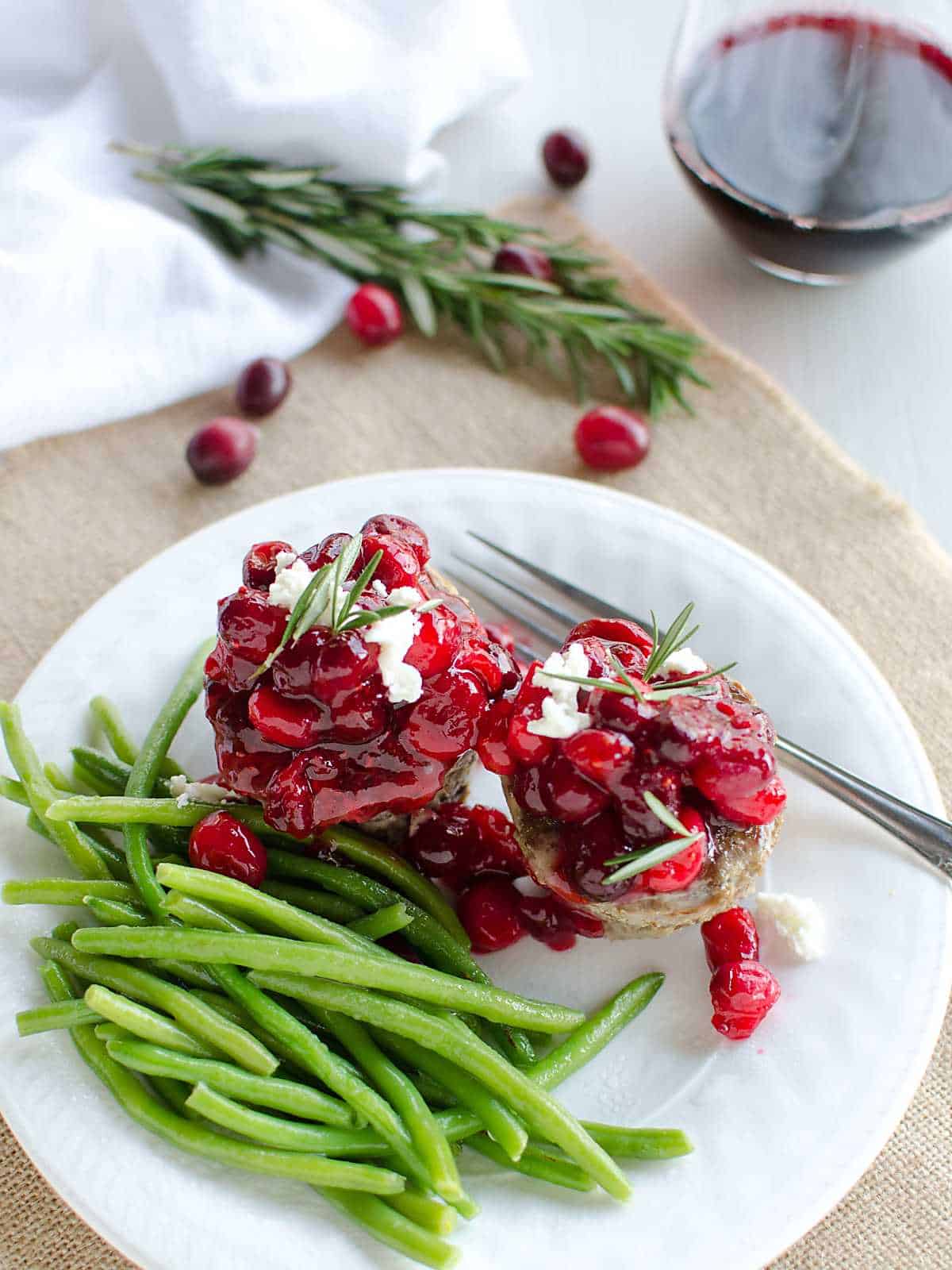 I would love to connect with you! Leave me a comment and follow me on Facebook, Twitter, Instagram and Pinterest.
Looking for more seasonal dishes?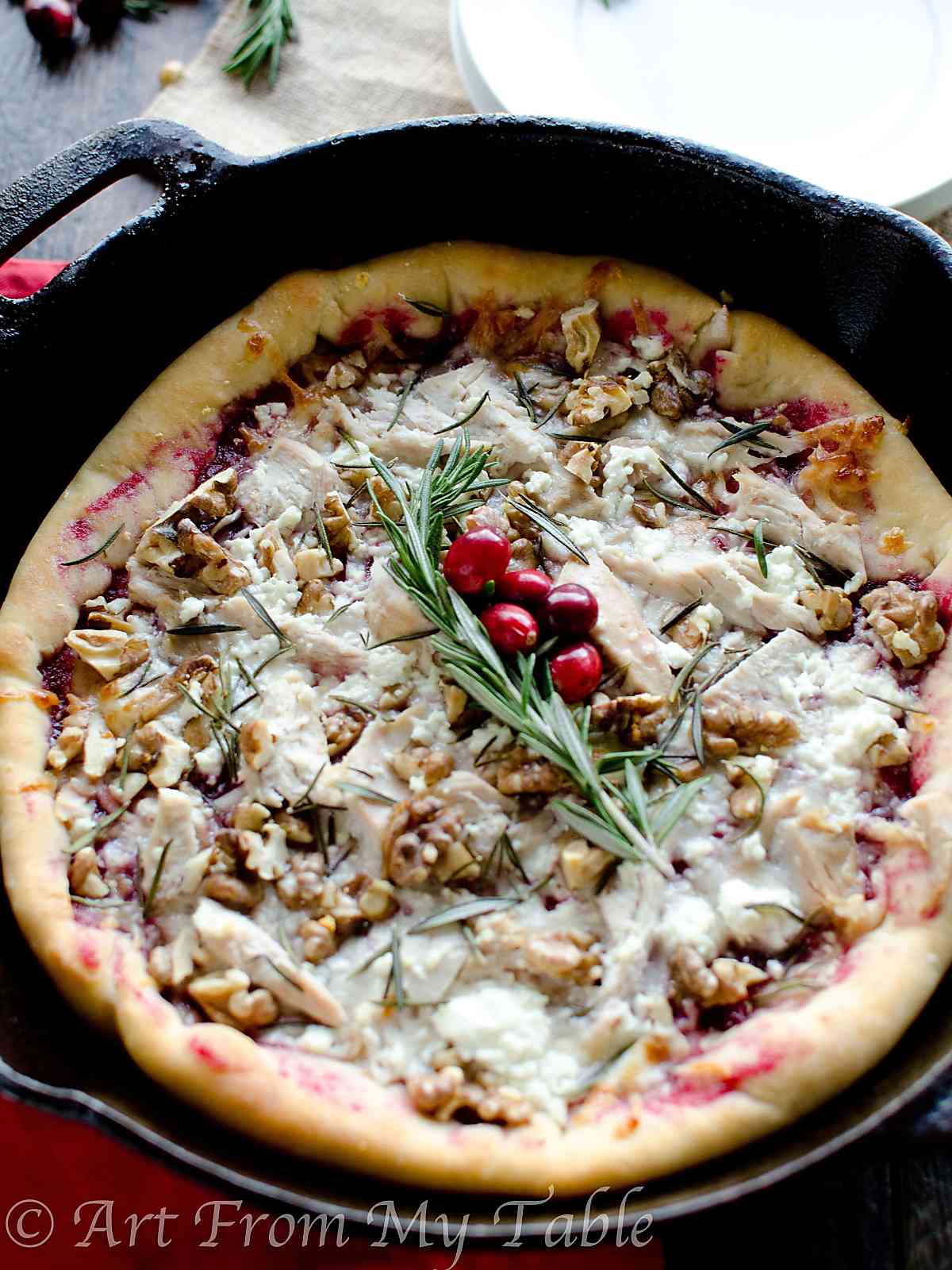 Turkey Cranberry Pizza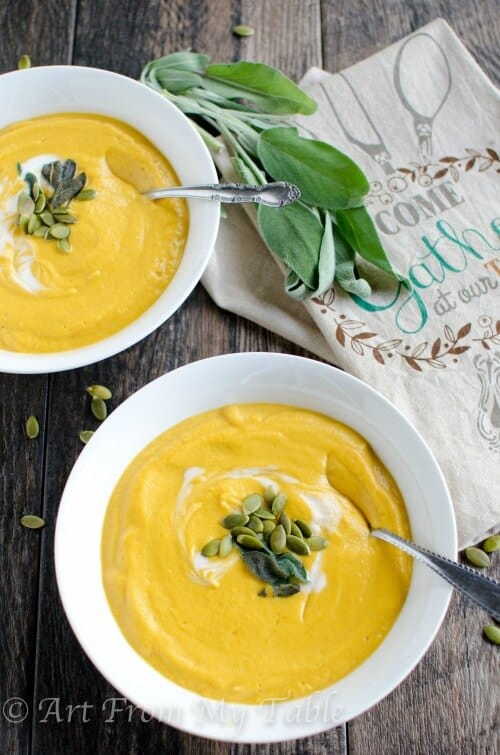 Smoky Pumpkin Soup