This Mocha Coconut steamer is the perfect satisfaction to any chocolate craving! Made with all natural ingredients, you can drink it guilt free!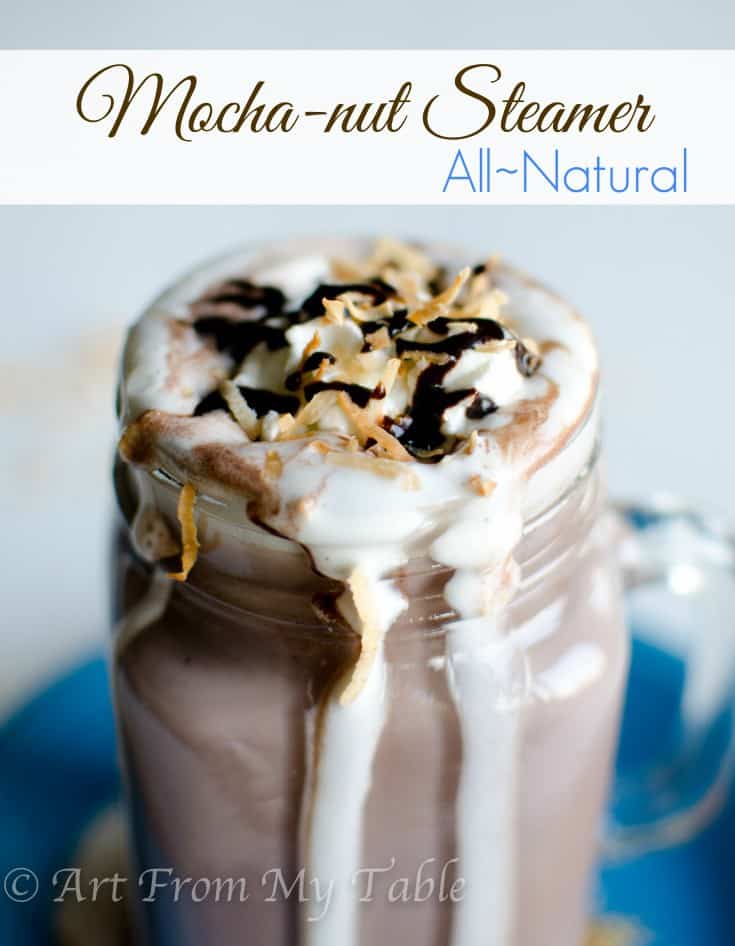 Mocha Coconut Steamer
Got a chocolate craving? This Mocha coconut beverage is what you need! It's all natural, so you can drink it without feeling guilty–okay, not too guilty. There is still sugar in it. I find if I'm having a craving, why not just fulfill it? without going overboard, of course. Otherwise, you just eat all kinds of other stuff trying to satisfy and you end up not satisfied.
Got company? Whip them up one of these for a fancy treat. It's almost effortless, and oh so good! Just a few simple ingredients, and WOW an extraordinary beverage.
Want to do something special for the kids? Need a snow day recipe? How about a New Year's Eve kid-friendly drink? Or an amped up hot cocoa after playing in the snow? Uh-huh, this is your answer! You see? This recipe is good for everything!! By the way… do you have snow? Here in the great mitten, we've had only a tiny bit of snow, and now, late December, we have nothing! So unusual, but you know what? I don't mind, I'm really handling it quite well.
On to the recipe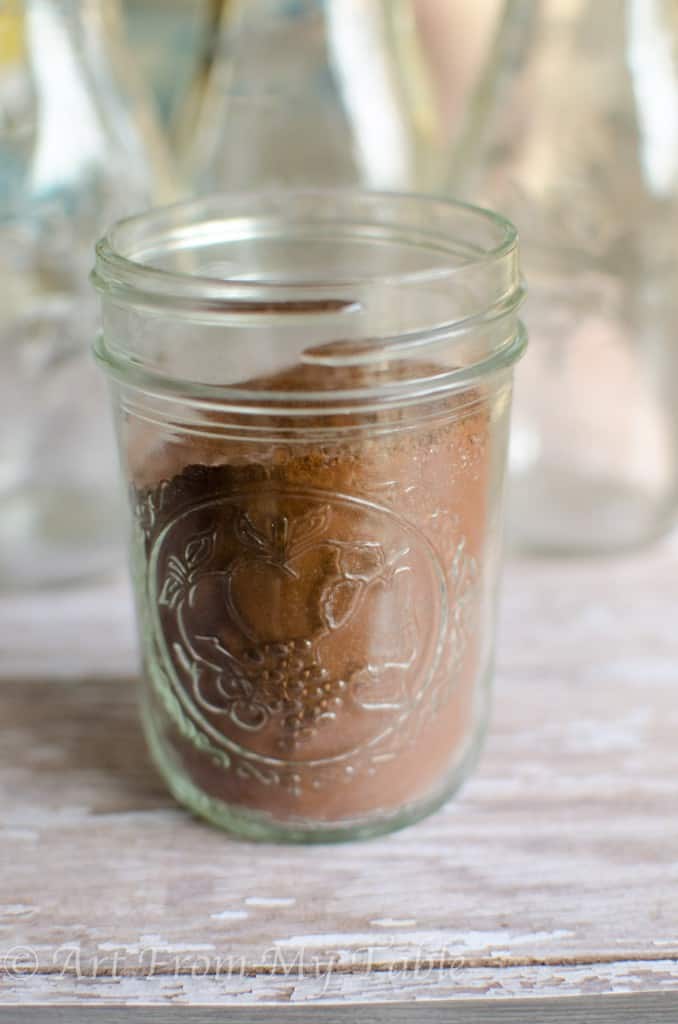 Start out with homemade cocoa mix. Its super easy to make, make some up and keep it on hand.
I usually do about 2 heaping teaspoons per 8-10 oz of milk. Depends on how chocolate-y you like it. Homemade mix is pretty rich. But you can adjust that too if needed.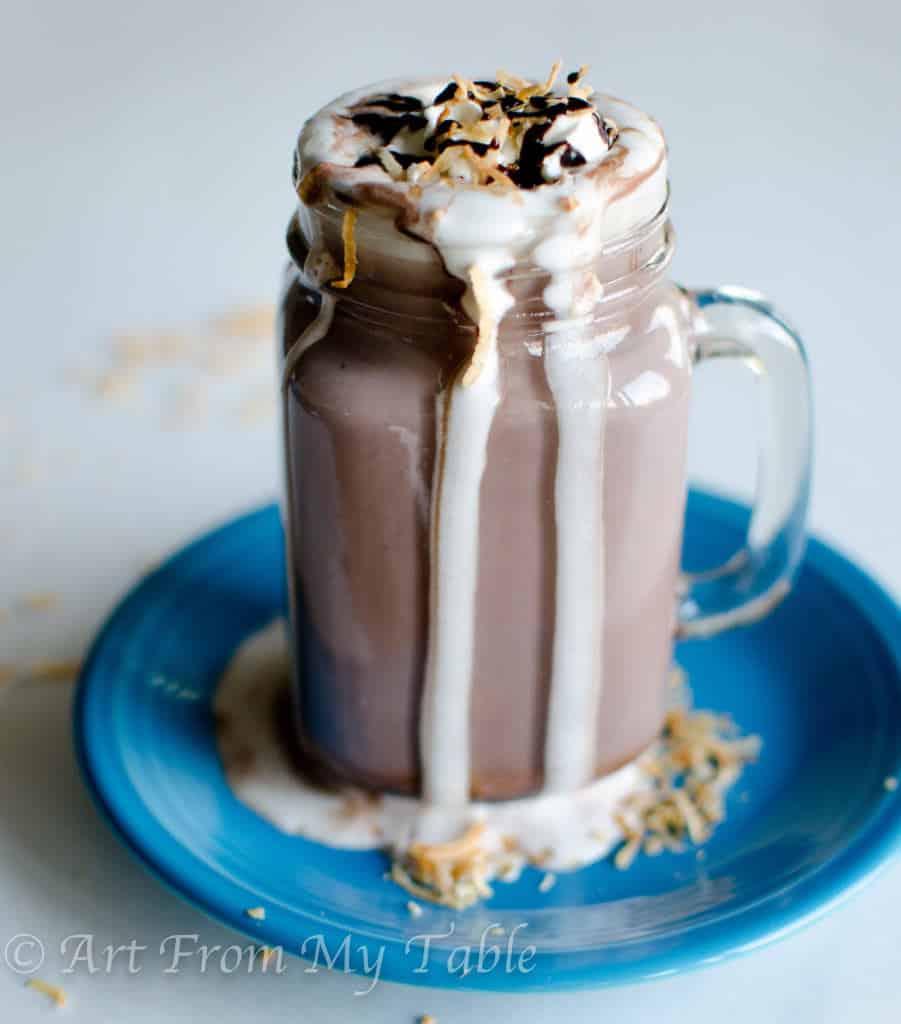 Warm up the milk on the stove. Don't let it boil, just get it nice and steamy. Then add the cocoa mix, and coconut extract. Whisk that together til it's nice and blended. Pour it in a cup and top it with whipped cream, toasted coconut, and chocolate sauce drizzle. See? Easy! I like this recipe for a homemade chocolate syrup.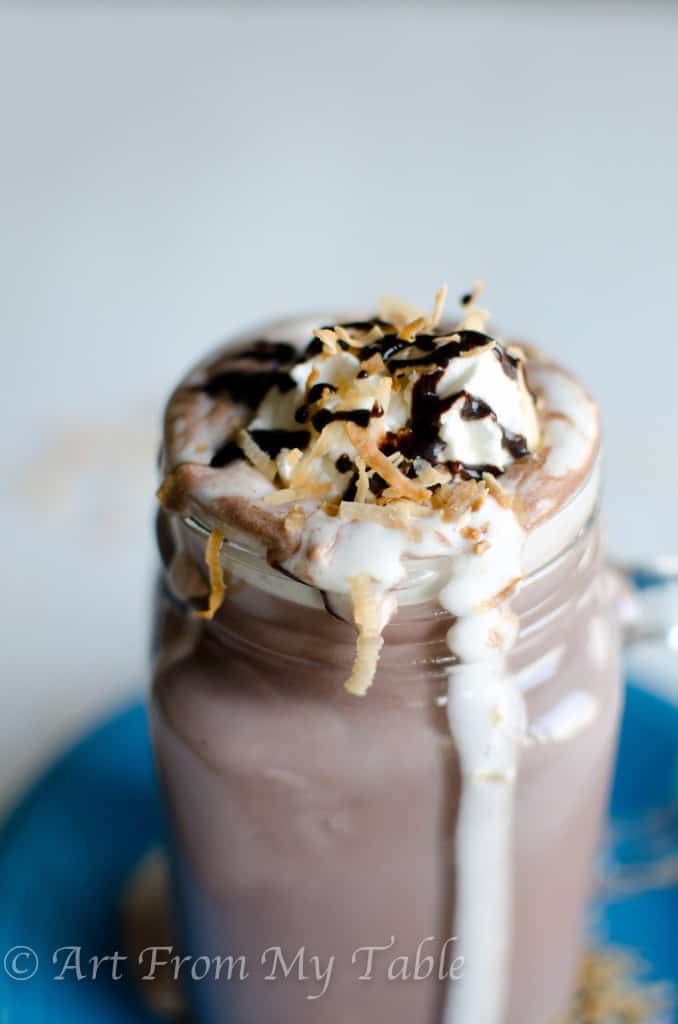 There you have it! Enjoy!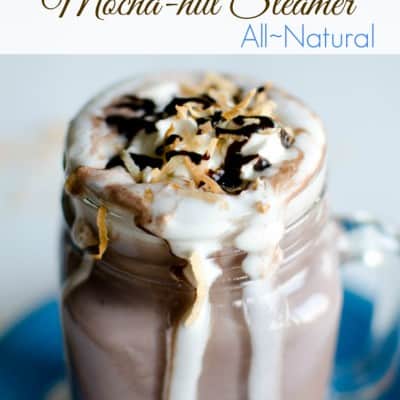 Mocha Coconut Steamer
home made cocoa with milk, and coconut extract. Perfectly warm treat!
Print
Pin
Rate
Ingredients
8

oz

milk

2

tsp

cocoa mix

1/2

tsp

coconut extract

whipped cream

chocolate syrup and toasted coconut for topping
Instructions
Heat milk in pan until very warm but not boiling

Add cocoa mix and coconut extract, whisk until blended.

serve in a mug topped with whipped cream, toasted coconut and chocolate syrup.
Variation~ To make it a bit more grown up, substitute half the milk for coffee. YUM!
See this post for info on how to toast coconut.