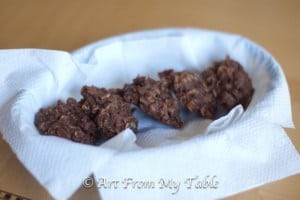 This Summer, every Wednesday is "What's Cooking Wednesday". It's part of our Summer Schedule and my attempt to keep some structure around here. 🙂 The kids love being in the kitchen with me, we've had alot of fun so far. This recipe is from foodnetwork. It's very good, and it's your basic no bake cookie recipe. I know there are some variations out there, but they are mostly the same. Besides, we were going for fun, not creativity this time. 🙂 No bakes are always a fun summer treat and they don't heat up the kitchen too much. Enjoy!!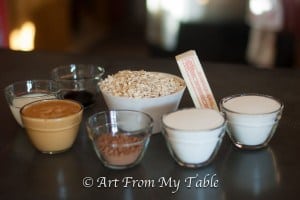 2 cups sugar
4 tablespoons cocoa
1 stick butter
1/2 cup milk
1 cup peanut butter
1 tablespoon vanilla
3 cups old fashioned rolled oats
In a heavy saucepan bring to a boil, the sugar, cocoa, butter and milk. Let boil for 1 minute then add peanut butter, vanilla and oatmeal. On a sheet of waxed paper, drop mixture by spoonfuls. Let them cool until hardened.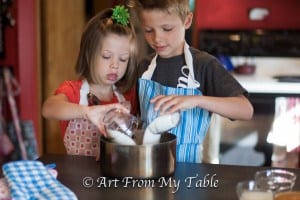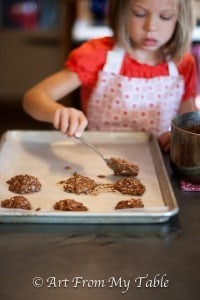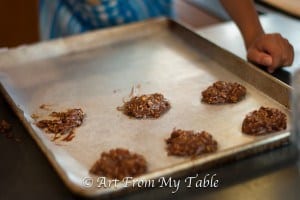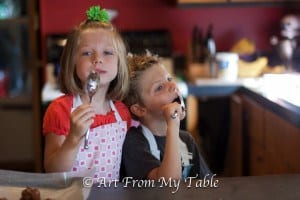 Don't forget to lick the spoon!