Update!! Winner winner ice cream for dinner! Congratulations to Renee Kenney and Pam Scholten! Thanks for entering, enjoy your ice cream!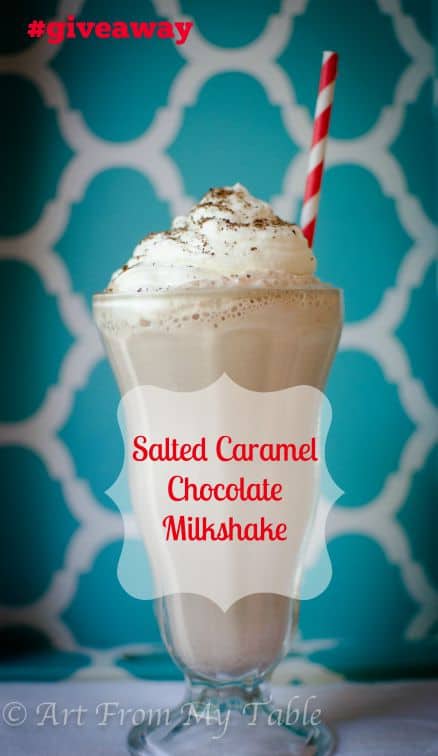 A milkshake is not a regular occurrence for me. I can remember getting them from McDonalds or Wendy's as a teenager. Occasionally, my friend, who worked at Arnie's would make me a cookies and cream milkshake if I stopped in while she was working (they were awesome). I don't really crave milkshakes. I do crave ice cream. But today, today I wanted a milkshake. A pure and simple milkshake.
July 19 was National Ice Cream Day. So I had to have ice cream. Right?! A couple months ago (can't believe that much time has gone by already!), I had a tour of Hudsonville Ice Cream. You can check it out here. While there, we got to hear about their latest ice cream creation,  Hudsonville Naturals. I was so excited to learn about this. If you've been around here at all, you know I like real food. I stay away from artificial ingredients. I consider myself an 80/20. 80 percent of the time, we eat healthy, real, from scratch food. The other 20 percent, we indulge. Ice cream is an indulgence for me. If you're from around here, you know that Hudsonville ice cream is the best creamiest ice cream around. I was beyond excited to find that they now make an all natural ice cream. Now I can feel really good about eating my ice cream–it's real food, it has milk, which has protein…
Anyway, I whipped up a tasty, easy to make Milkshake using the Naturals ice cream.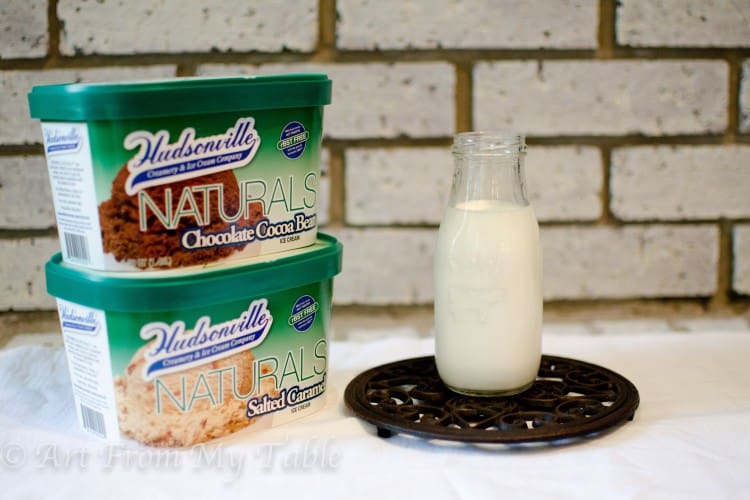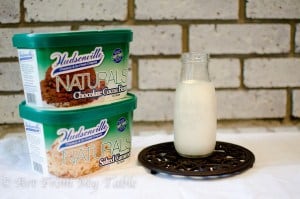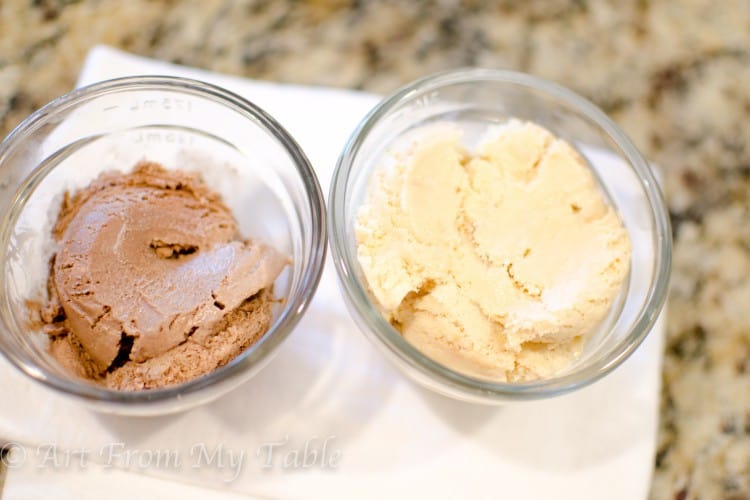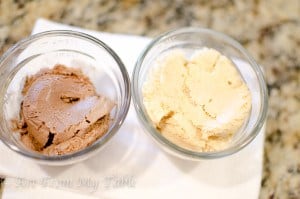 Combine 1 cup Salted Caramel ice cream, 3/4 cup Chocolate Cocoa Bean, and 1/2 cup of milk. Place it all in your blender until smooth. Pour into a glass, top with whipped cream and enjoy!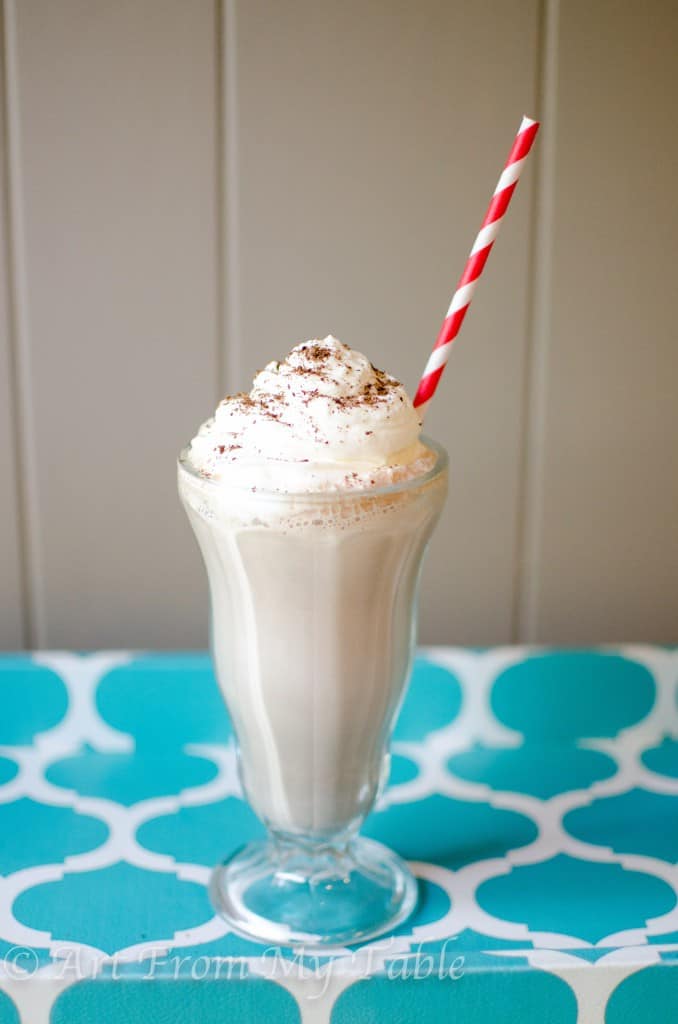 See? So easy! So pure! So simple! So delicious. I used a little less of the Chocolate because I didn't want to overpower the Salted Caramel.
Want to make it a Mocha Milkshake? Add some chilled brewed coffee in place of the milk, or in addition to–YUM!
For my local peeps, in honor of National Ice Cream Month, ENTER TO WIN  some Hudsonville Natuals ice cream! Extra entries for following me on Facebook, Twitter, Pinterest and Instagram. Plus an extra 5 entries for subscribing to my newsletter! Who wants to celebrate National ice cream month with me??? Winners will be notified by email on Monday July 27. Good Luck!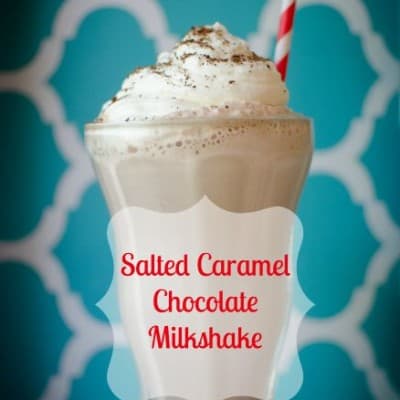 Ingredients
1

cup

All natural salted caramel ice cream

Hudsonville brand

3/4

cup

all natural chocolate cocoa bean ice cream

Hudsonville brand

1/2

cup

milk
Instructions
Blend all ingredients together.

Garnish with whip cream if desired.
Notes
Make it a Mocha by substituting chilled brewed coffee for the milk.
Want to celebrate more? Milk Means More is having a #ScoopsOfSummer Instagram contest! You could win a prize package including an ice cream maker, recipe book and popsicle mold. Just post a photo of someone you love enjoying your favorite ice cream treat with #ScoopsOfSummer, and follow @MilkMeansMore on Instagram! Contest is July 22-30.
Enjoy your ice cream!