Want to wow your guests this Thanksgiving? Try this Savory Sweet Potato Mash for a different spin on the usual.  Roasted to perfection, mashed into creaminess, and loaded with bacon.  Yes, bacon, need I say more?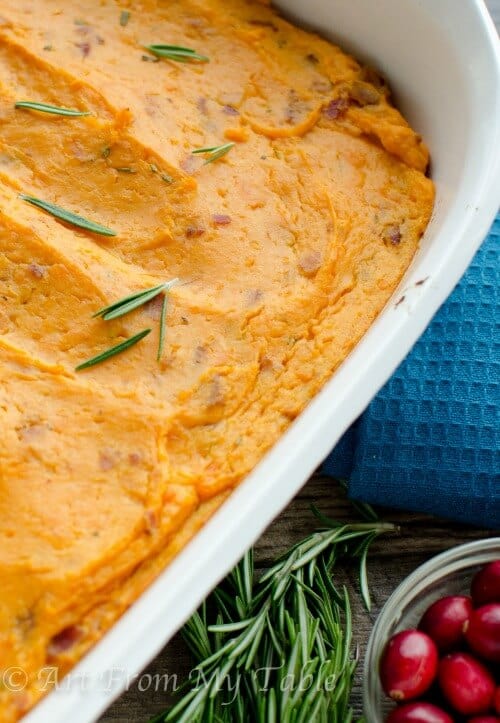 I have nothing against the usual marshmallow topped sweet potato casserole.  It's delicious. And I'm pretty sure most people look forward to it.  However, in efforts to be a little healthier, I think I'm not going to have marshmallows for dinner this year.
Tradition
Sweet potatoes are not something I grew up with. Did you?  We had regular white potatoes whenever we had them baked or with a roast.  And mashed potatoes were always made with potato buds (cringing).  I wondered why I was never a fan of the mashed potato until I grew up and realized, they just weren't fresh.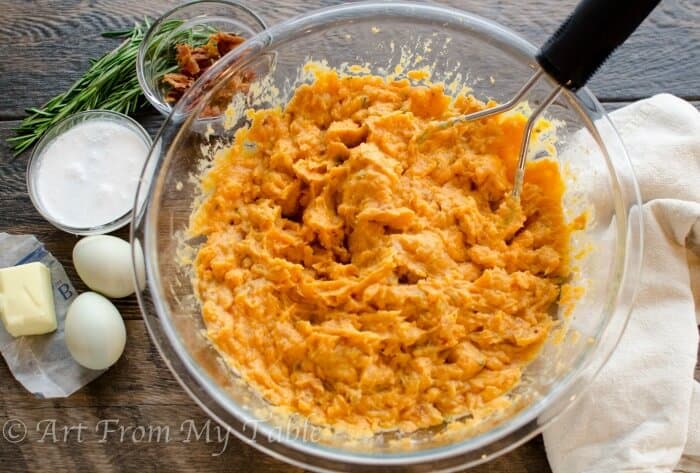 At the extended family Thanksgiving gathering, someone always did bring a crockpot full of canned yams. Well, being the picky eater I was, I didn't even like the name of that.  YAMS? Eww. And I'm sorry, but they just didn't look that appetizing.
I don't mean to sound ungrateful, just giving you a glimpse into my past. I've grown.  Thankfully. And we had plenty of our favorites that fall into the 'traditional' thanksgiving food category.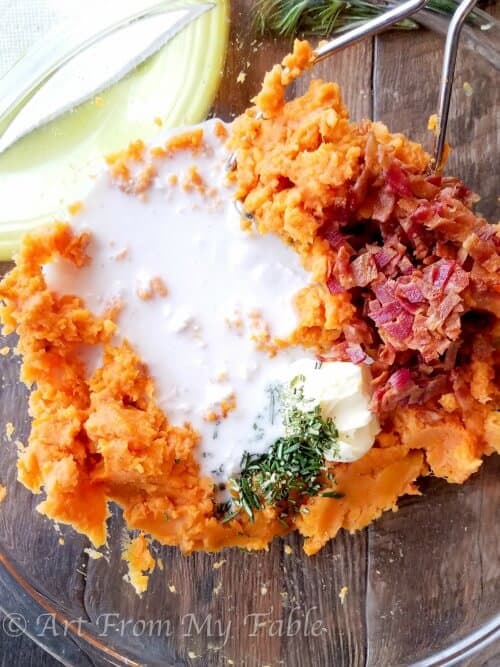 I've always kind of felt like the odd one out in my family–in many ways–but most recently, I love to try things that are a teeny bit different when it comes to food.  And that's really the inspiration behind this potato dish.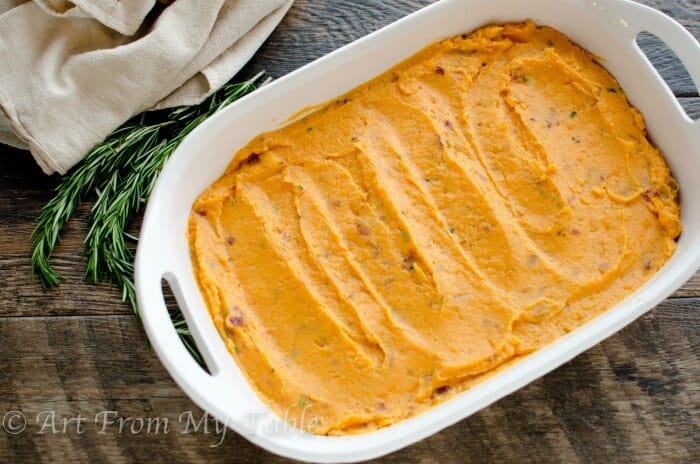 Savory Sweet Potato Mash
We eat sweet potatoes throughout the year.  I really didn't know what I was missing as a kid!  They're incredibly tasty!  I've also been eating healthier carbs lately, so this is a perfect match! We just had these with that pot roast I mentioned above.  YUM.  Kids loved it too!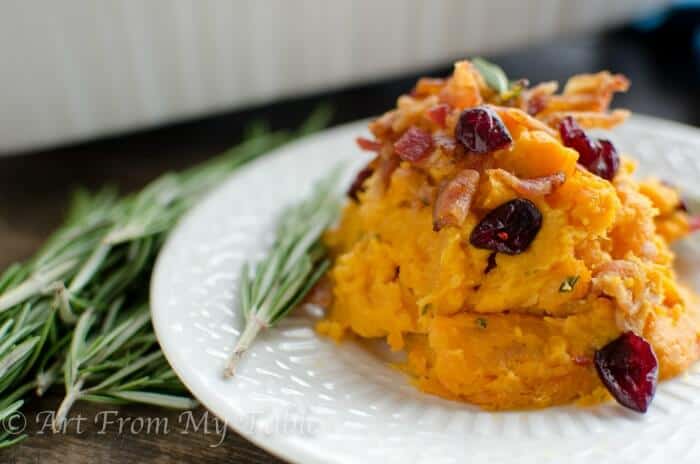 Savory Sweet Potato Mash is super simple to make.  You can even make it the day before you need it and just bake it before serving.

I'm curious, what are your Thanksgiving food traditions?
I would love to connect with you! Let's keep in touch, follow me on Facebook, Twitter, Instagram and Pinterest.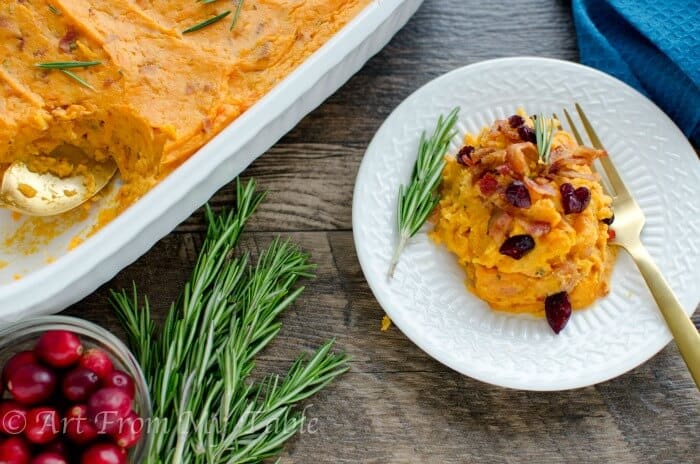 Looking for more awesome Thanksgiving side dishes?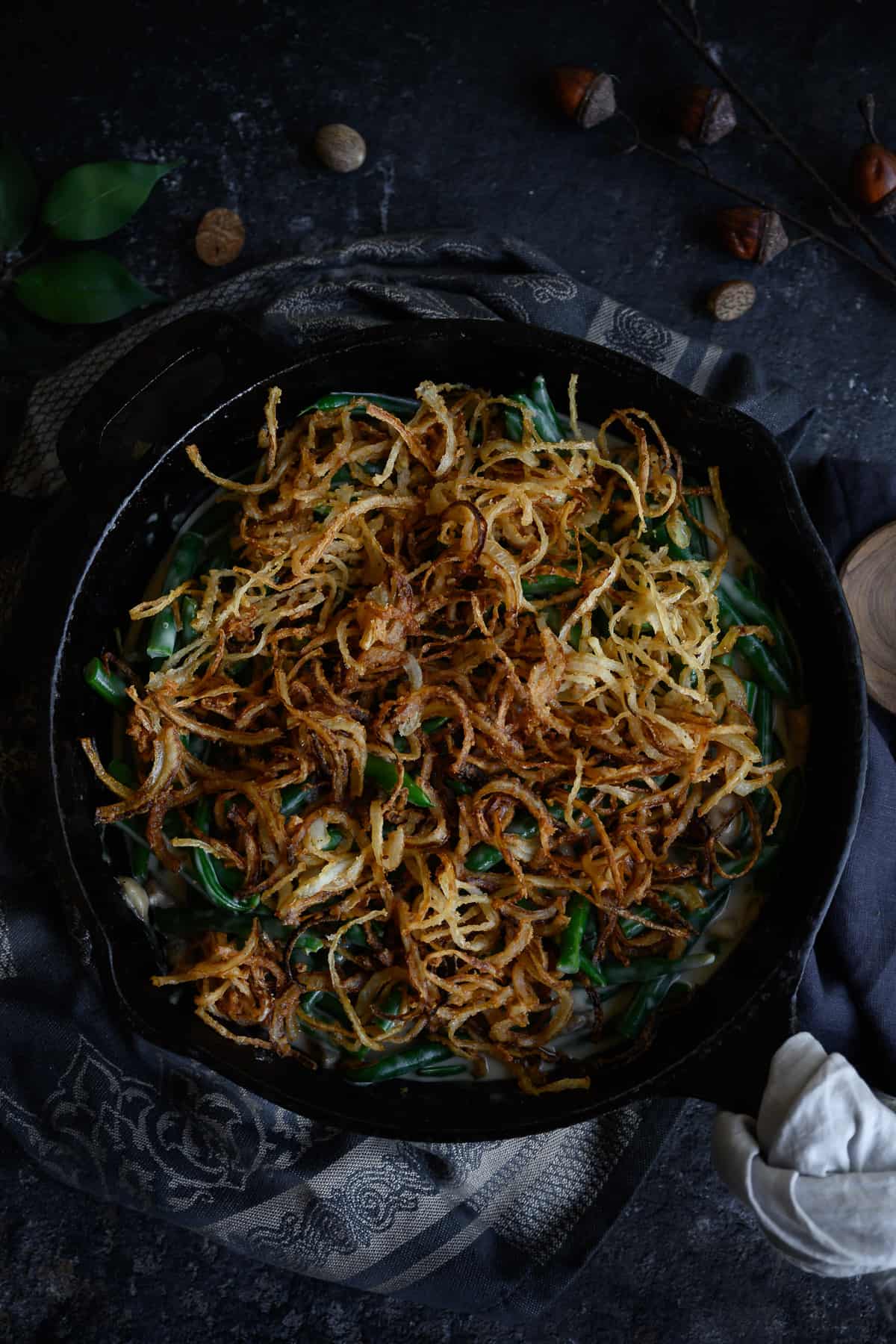 From Scratch Green Bean Casserole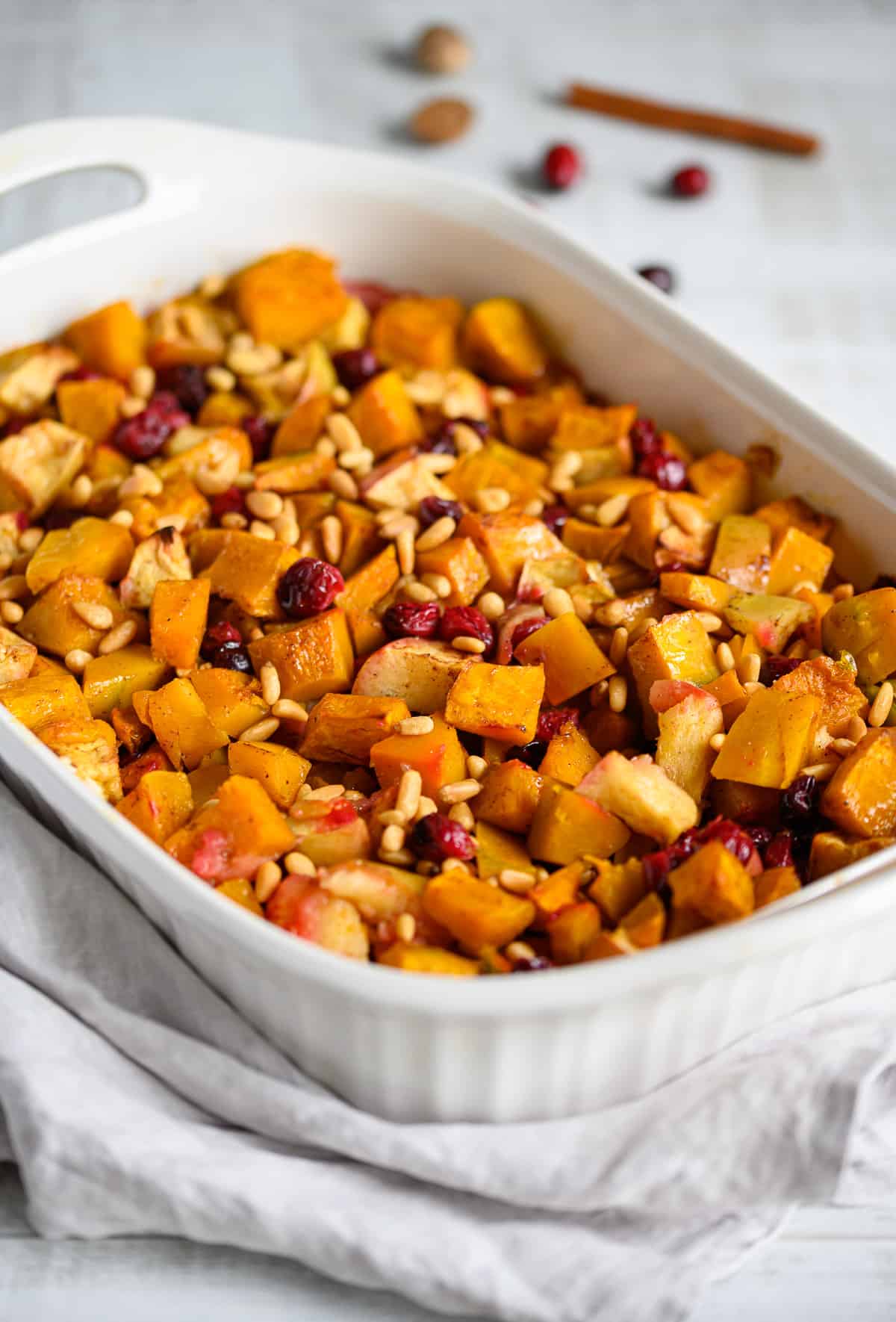 Squash Apple Cranberry Bake
Want delicious dishes delivered?  Sign up for my FREE newsletter! Bonus~you'll get a free cookbook as well.
[mc4wp_form id="2571″]