Do you like Cole Slaw? Ya know, I really like it, but it seems like I only ever eat it at a restaurant. So today I'm sharing a very simple easy to make cole slaw. This recipe is adapted from Every Day Food magazine. I had a subscription to it for like 5 or 6 years. Sometimes I go back to my old magazines for inspiration. I'd love to make a creamy cole slaw as well, but that one's for another day. This was so quick and easy to do. I hope you enjoy it.
You'll need green cabbage, carrots, apple cider vinegar, extra virgin olive oil and some salt and pepper.
Thinly slice your cabbage.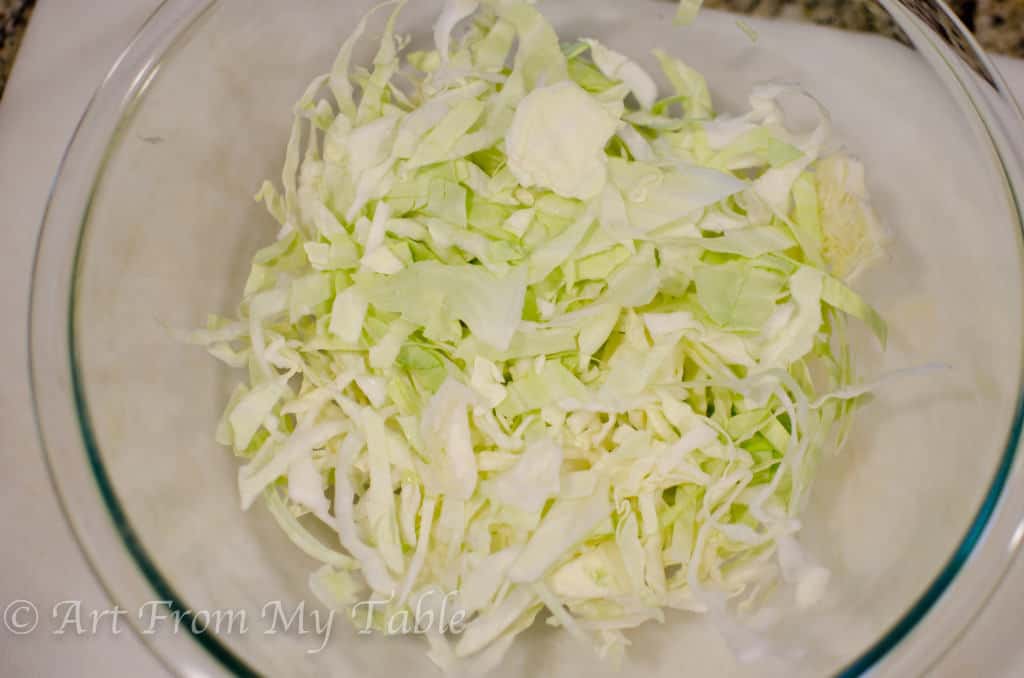 Then the carrots. you can use a fancy julienne slicer like I have, or just use a vegetable peeler and peel till there's nothin' left.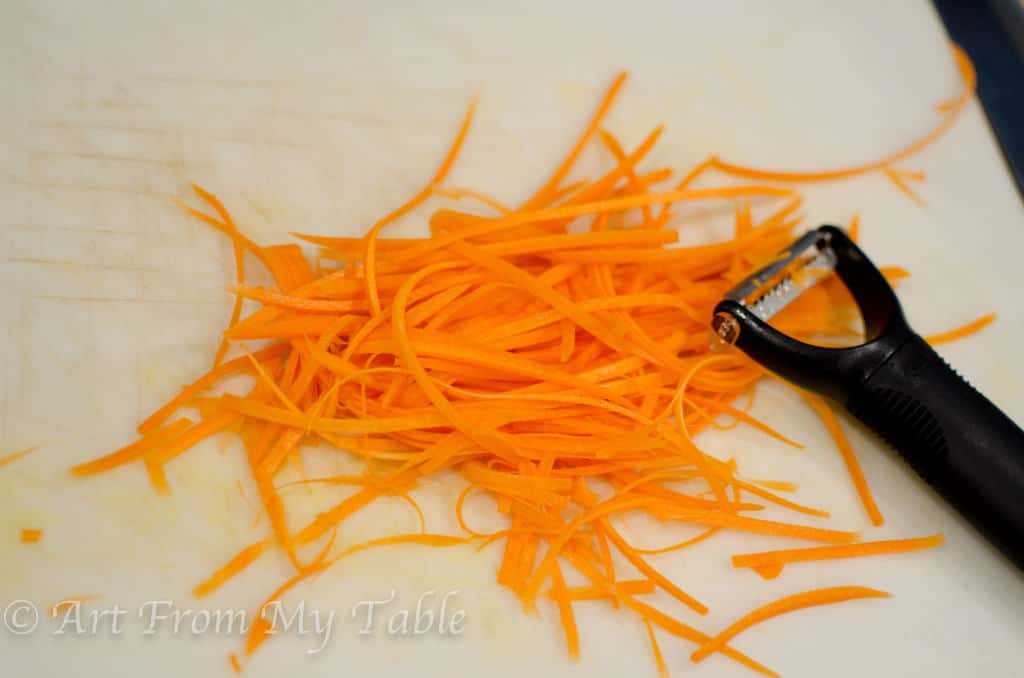 Add the carrots to the cabbage.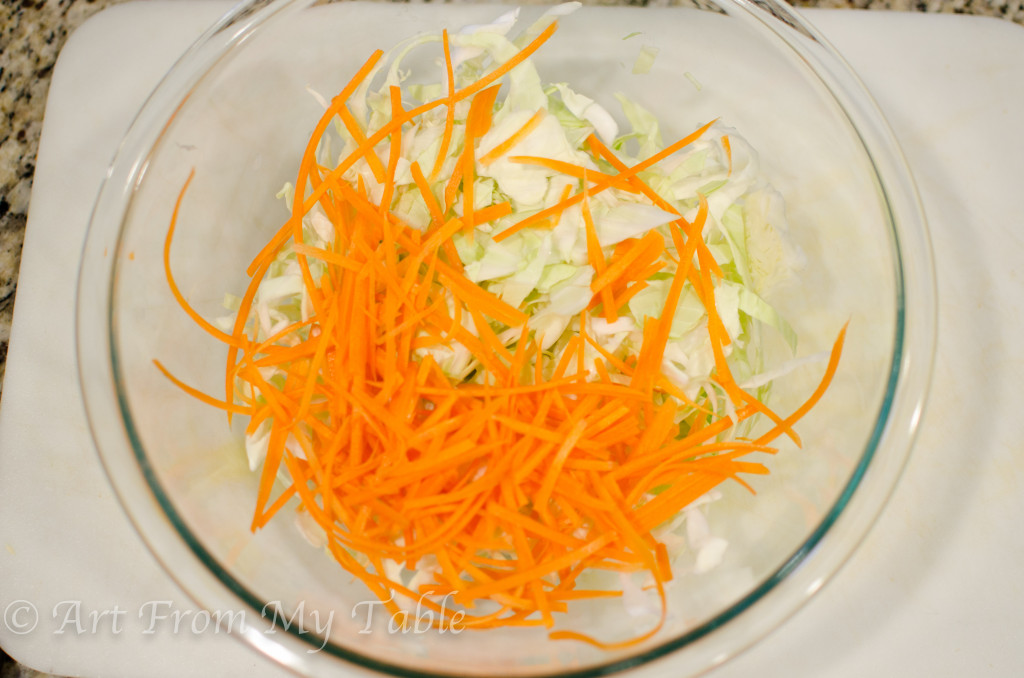 Add the oil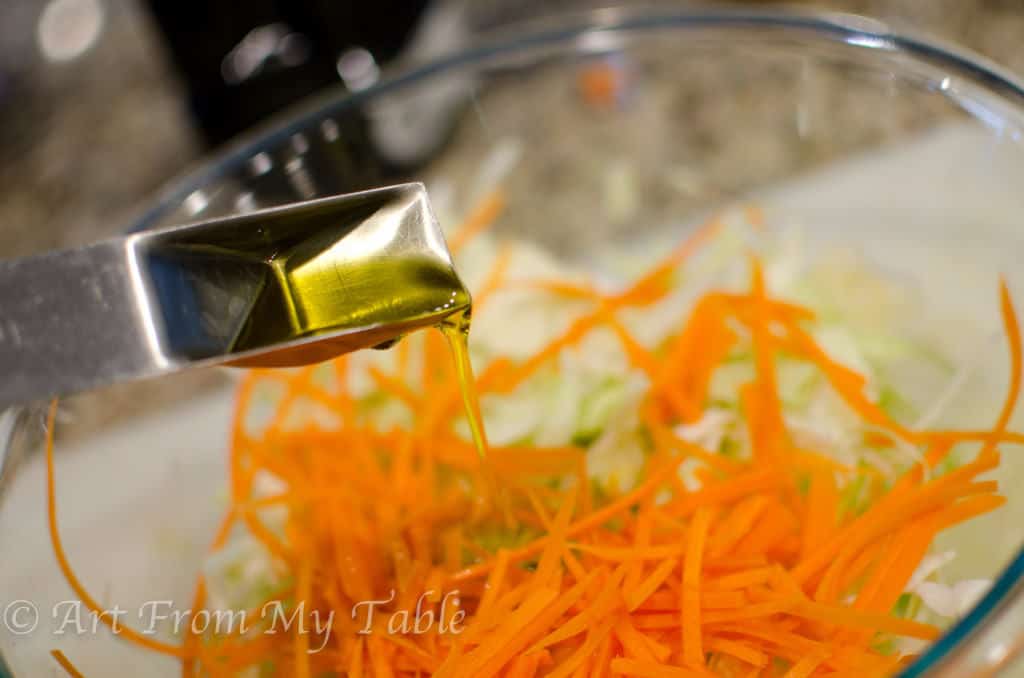 and the vinegar, salt and pepper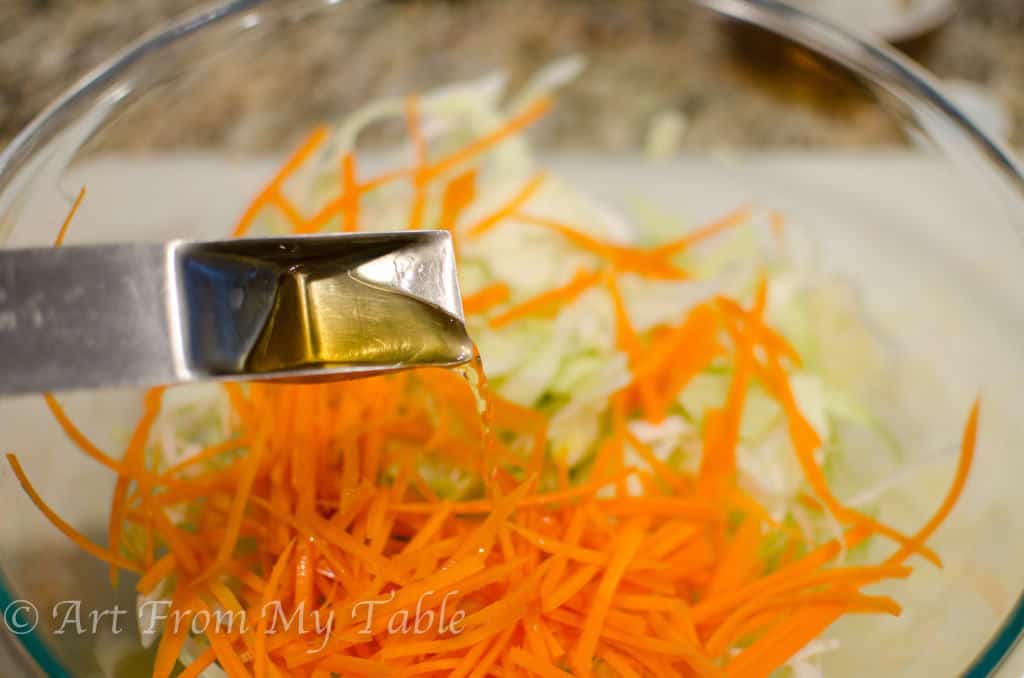 toss to coat.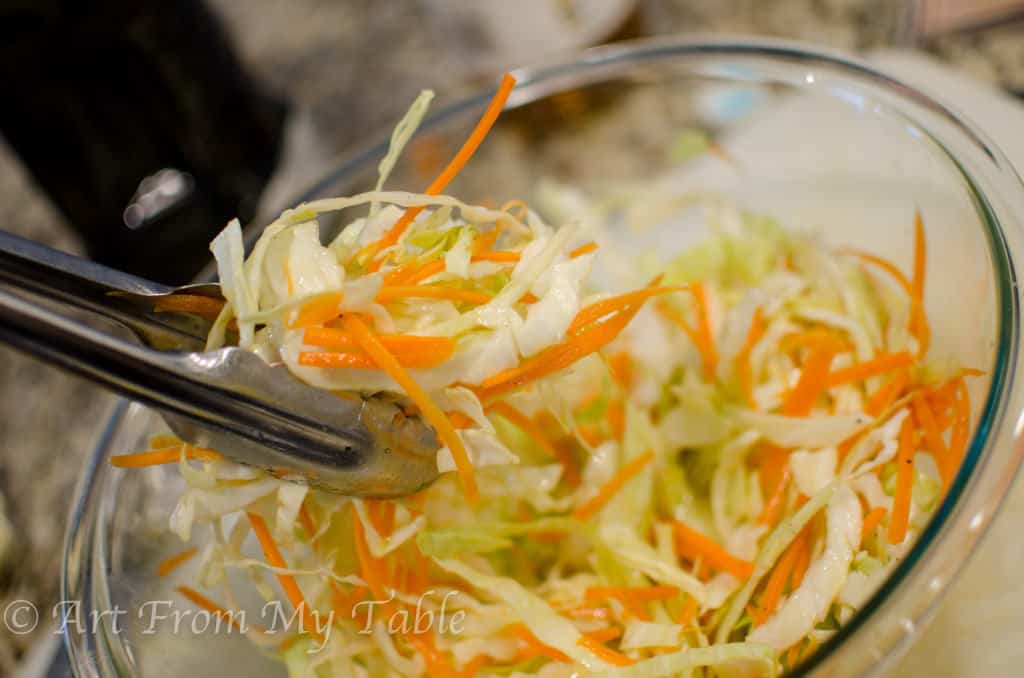 Wasn't that easy? Serve it as a side, or…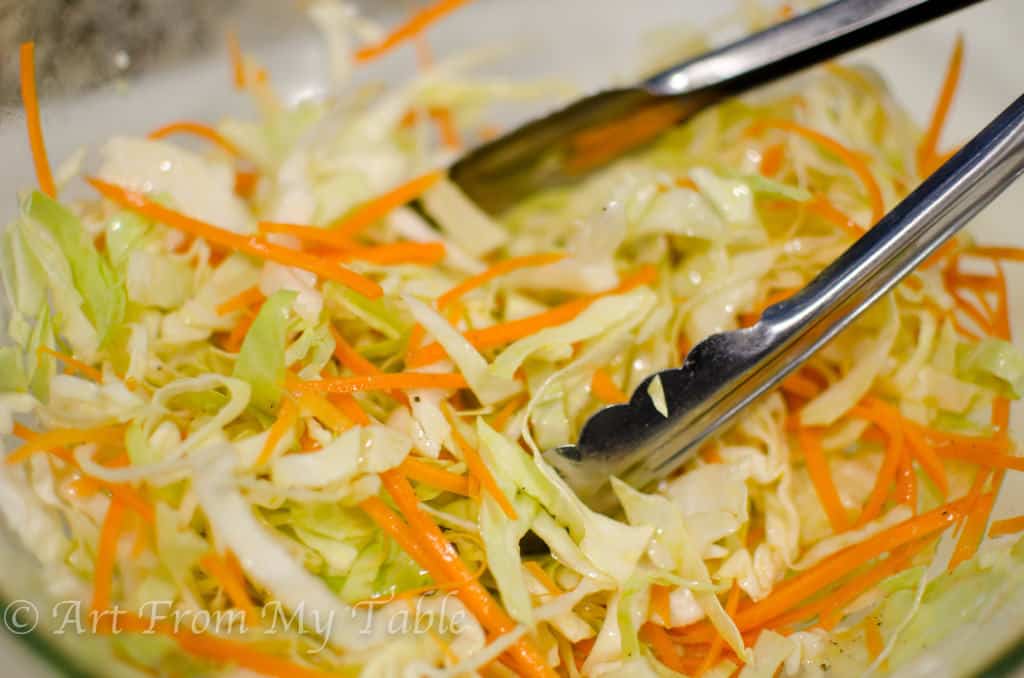 Top a yummy pork bbq sandwich with it.
What do you like better, the creamy version or this one?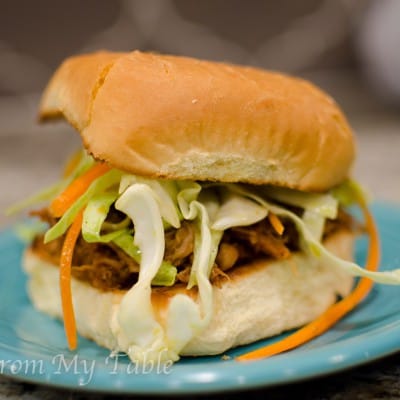 Ingredients
4

cups

shredded green cabbage

2

carrots

peeled and thinly sliced or julienned

2

Tbs

olive oil

2

Tbs

apple cider vinegar

salt and freshly ground pepper to taste
Instructions
Combine all ingredients and toss to coat.

Serve as a side or top off a sandwich such as bbq pork.