The million dollar question was "when will you're kitchen be done?" As the saying goes, if we had a dime for every time someone asked us that, we'd probably be at Disney World right now.
Being a home owner, are you really ever finished with projects? Probably not. And, there is still some finishing touches yet to be done. But, if I don't get these pictures up now, it may never happen. 🙂
We started this project in July. But we didn't just remodel a kitchen, we put on a new roof, remodeled a kitchen, bathroom, and living room, plus painted and re-floored almost the entire main living space. And, my amazing husband did most of the work himself. Some projects were hired, and some we had help, but the majority of it was him. Aside from working on the house, he works a full time job, and was training for the Chicago marathon. All or nothing right?
Let's start in the kitchen, that's what ya'll really want to see anyway.
Here's what we started with…
Demo day…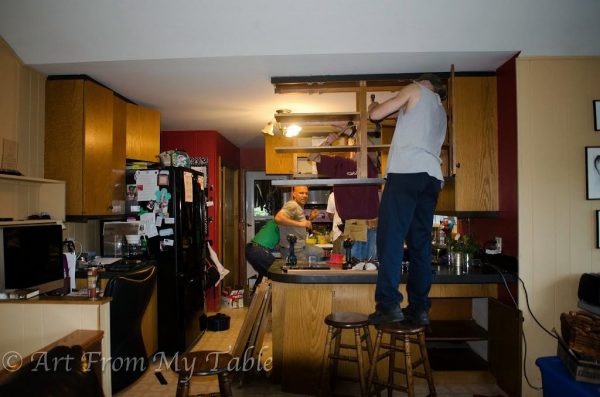 I'm telling ya, they don't make em like they used to. These guys had to tear these cabinets out piece by piece.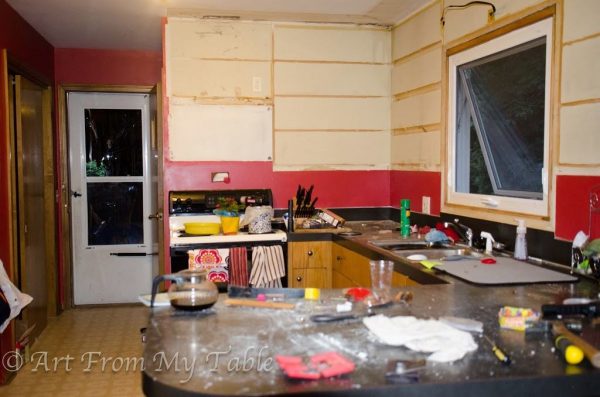 Until there was nothing left but the kitchen sink. And a few appliances.
One more before:
and, wa lah!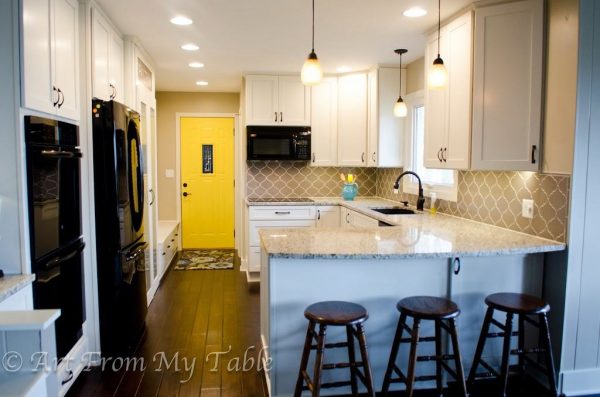 I know, it's amazing!
How about some close-ups?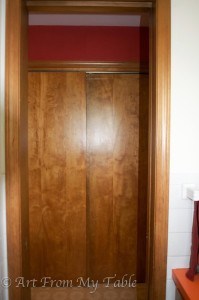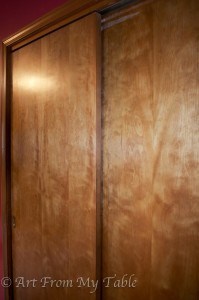 This is intended to be a coat closet, however, we used it for a pantry since I didn't have room in the cupboards for my food. The shot on the right is taken from the half bath directly across from it.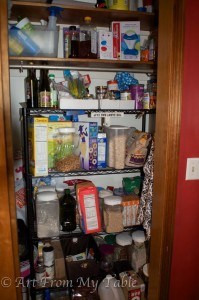 Now I have a real pantry! And it's not in the entry way. I actually have lockers in the entry way, yea!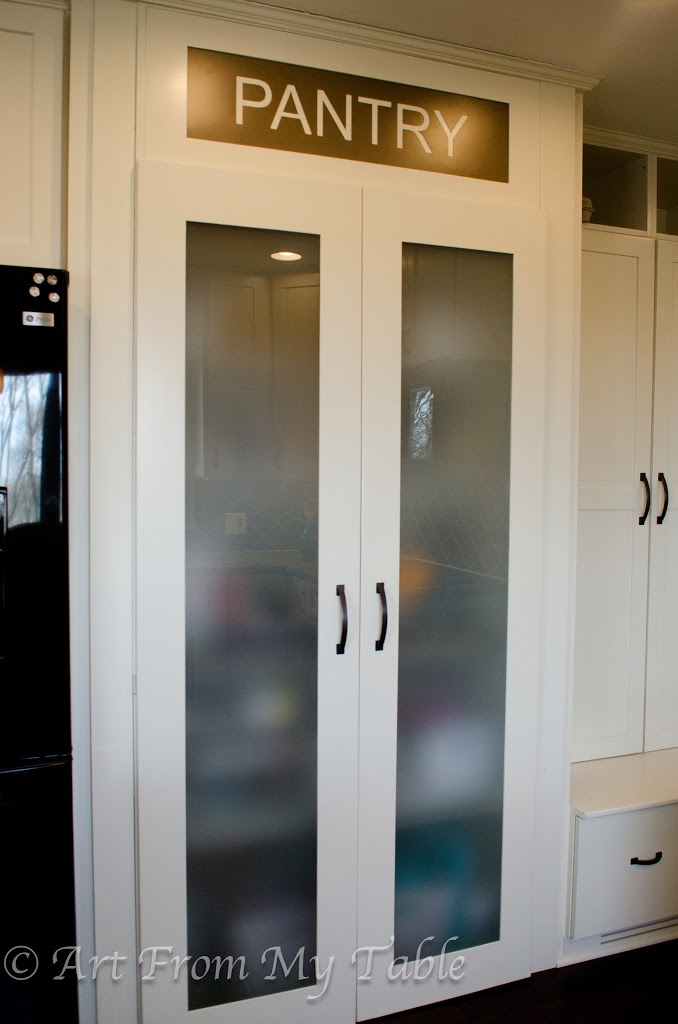 My favorite thing about the pantry, besides just having one, is that all those small appliances you see, are actually plugged in! Frees up my counter space, and eliminates getting it out and putting it back.
Lockers…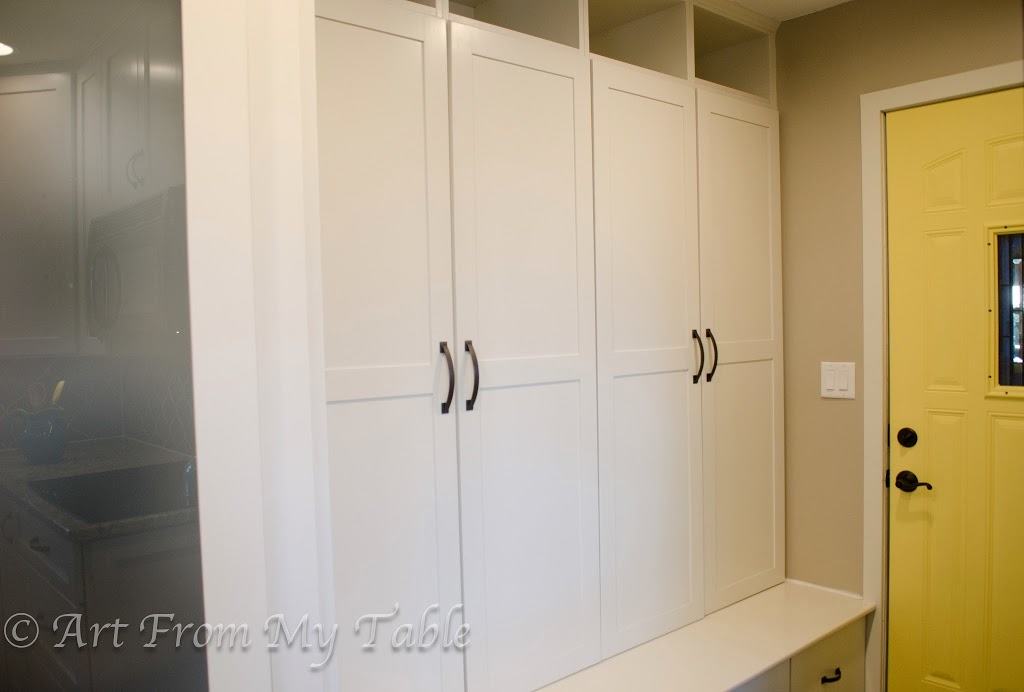 Again, taken from the half bath.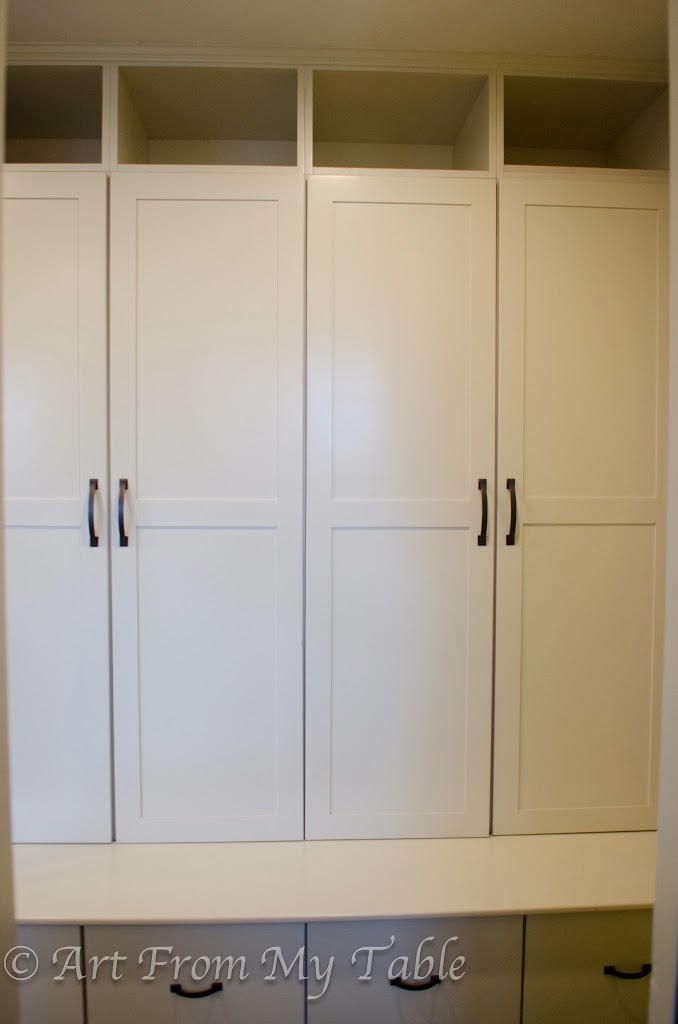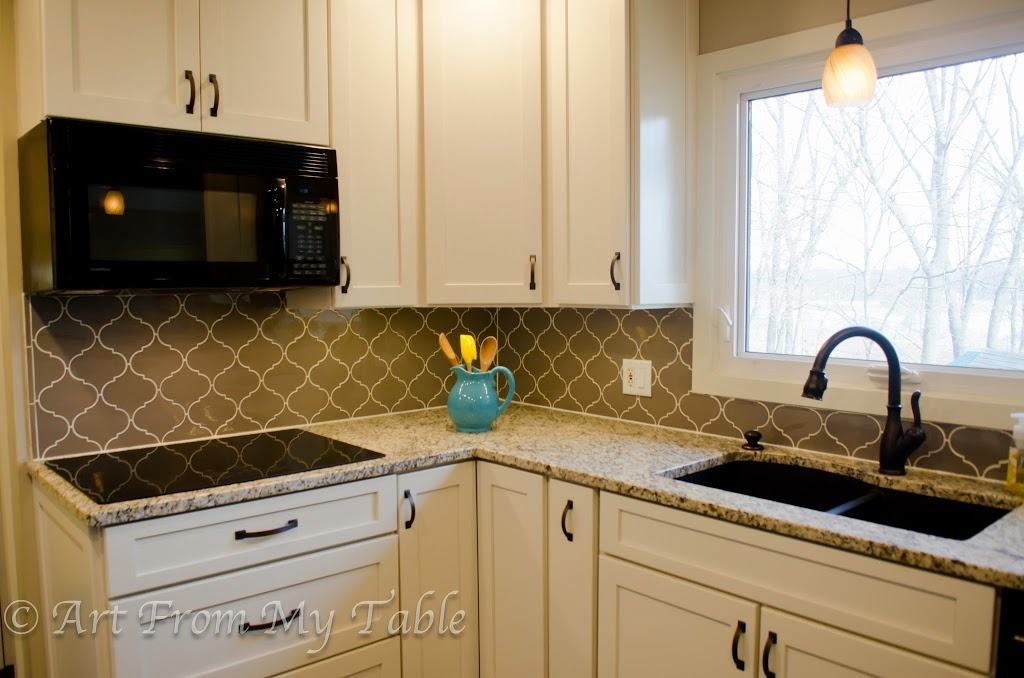 I used to have a built in desk here:
Another favorite feature… double wall oven! And I actually use them both.
Want to see the living room?
Before…
How we lived all summer…
And, after…
You can see we tore out the built-ins and moved our desk to the right of the fire place.
Hopefully the mantle will be up before Christmas.
And, here's a peek at the bathroom. But, it's not finished yet, still need a mirror and maybe some window treatments.
Here's the before.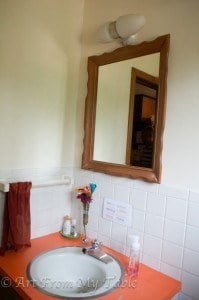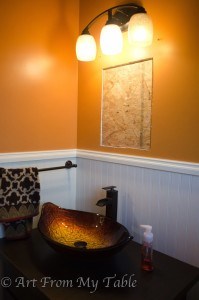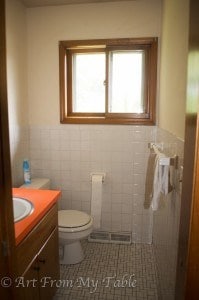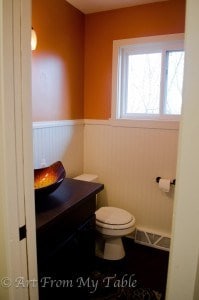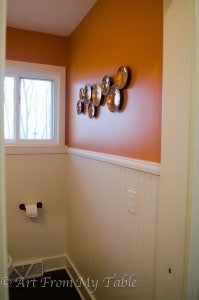 There it is! The great reveal! A special Thank You to my sweet friend Aleisia for her Interior Design Expertise! And Thanks to Patti for the initial vision of making my space beautiful and getting me started.
Thanks for stopping by,
Chellie