(This post may contain affiliate links. All opinions are my own)
A healthy protein power packed green smoothie that will satisfy your sweet tooth too!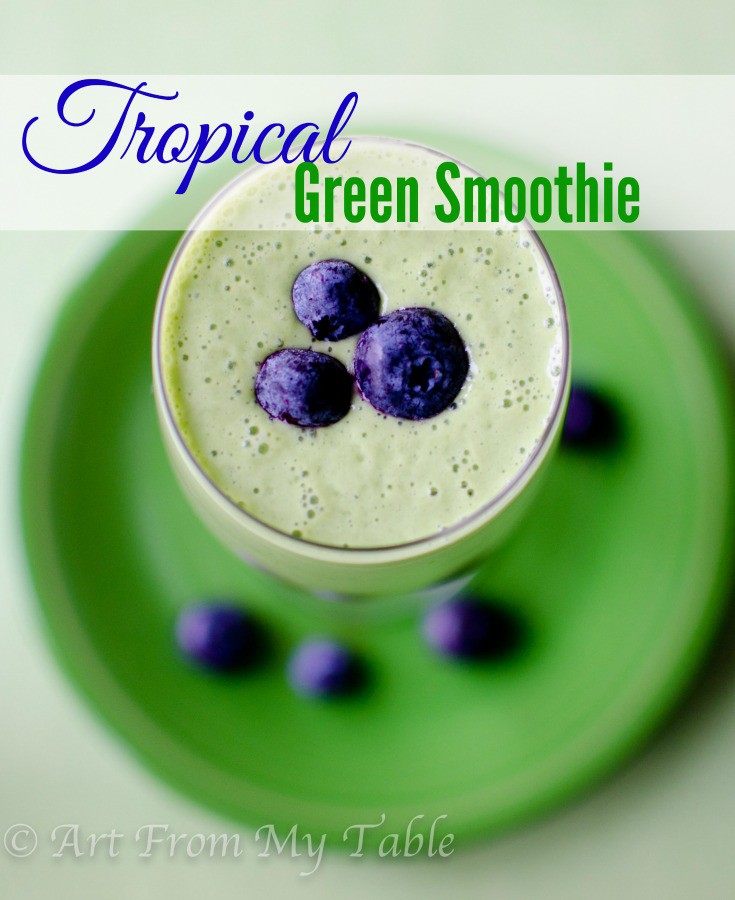 Green Smoothie & No Sugar Challenge
I have been on a no sugar challenge, inspired by Tiffany at The Gracious Pantry. I had been thinking a lot about cutting my sugar out, but honestly, I just didn't want to. I don't eat a tremendous amount of sweets, but I was feeling quite bloated, and was finally inspired to maybe try and break the addiction I had. I'm talking NO sugar here, no sweetners, no natural sugars, such as honey, maple syrup, or stevia, no artificial sweetners (even worse than sugar), nada, nothing. You can read up on her guidelines on her website. You are allowed sugar that is in fruit, as a matter of fact, you are to have 3 servings of fruit a day. This green smoothie is what helped me to satisfy my sweet craving without having sugar. Read on for the recipe.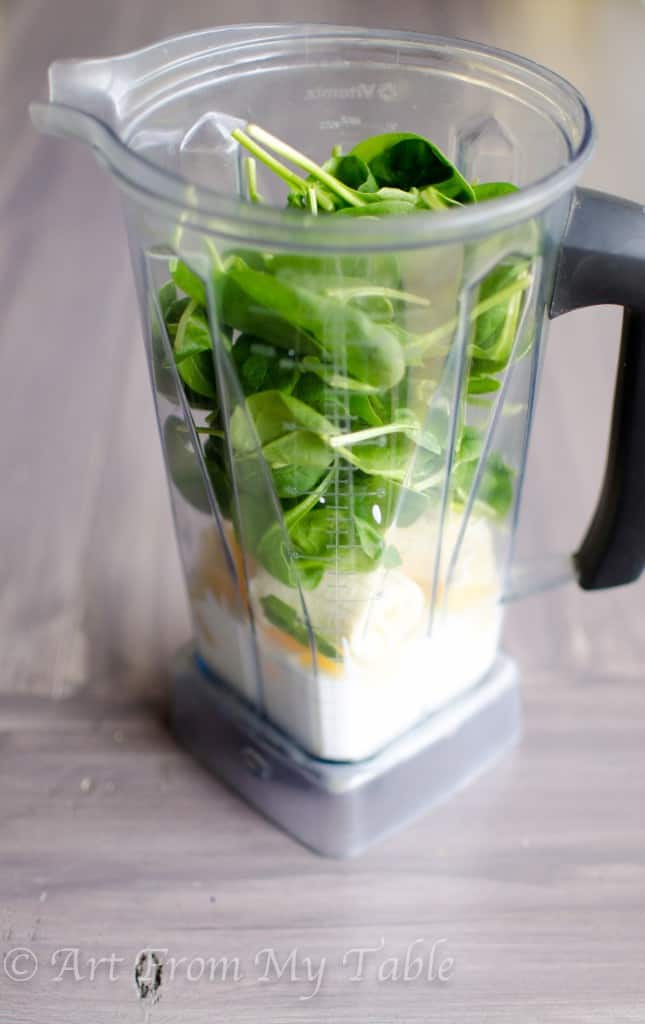 30 Days?
I was NOT up to 30 days when I first came across this. So I decided, one day. Just one day without any sugar. Do you know how hard that is? Sugar, or some form, is in just about everything!! Even tomato sauce, even some meats! Even my home made bread has sugar in it. But, I was successful for one day, so I decided to do another day, and another, and so on. I looked at this challenge one day at a time and it made it so much more manageable. I figured, I did it one day, I can do it another. And you know what? It's been 3 weeks! A couple of my sweet craving satisfiers, were Aveda Tea, and this green smoothie. The Tea is sweet, but it has absolutely no sugar in it, so that was in place of my coffee, which I just can't drink without flavored creamer!!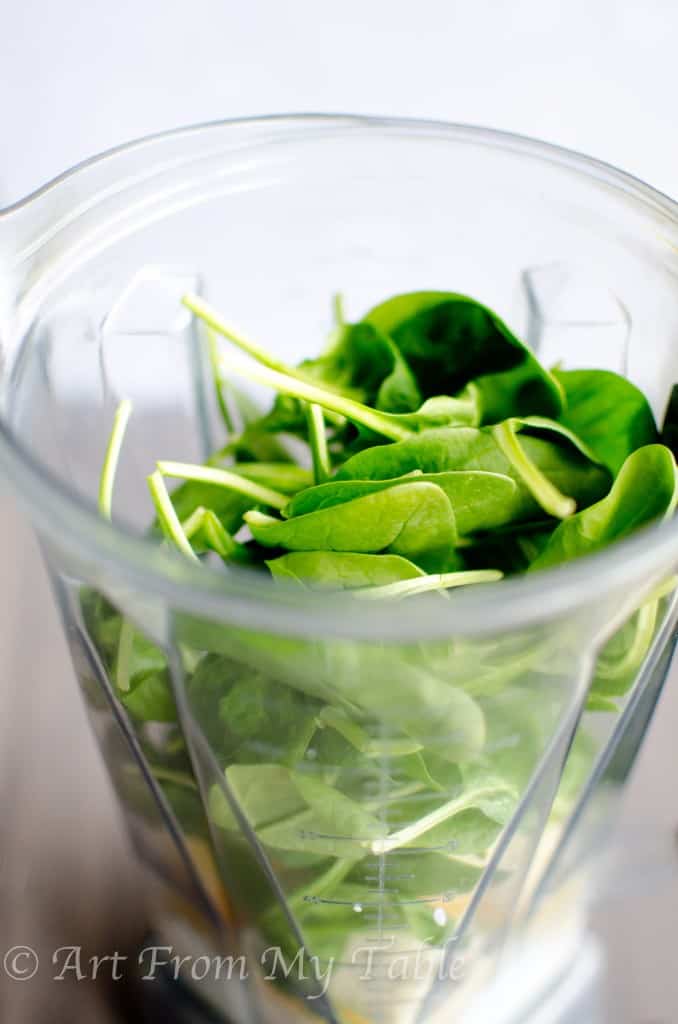 Look at that beautiful spinach! Now, if you are a little leary about putting spinach in your smoothie, please, have no fear! This ABSOLUTELY DOES NOT taste like spinach. I promise you! I have even had some tasters and they really can't tell except by the color. It is so good, and it satisfied my sweet tooth! You have to try this green smoothie! You can make this in any blender, but I LOVE my Vitamix. Smoothest smoothie you will ever eat! I honestly feel like it was worth every cent. They are not just good for smoothies, you can make so much more in them!!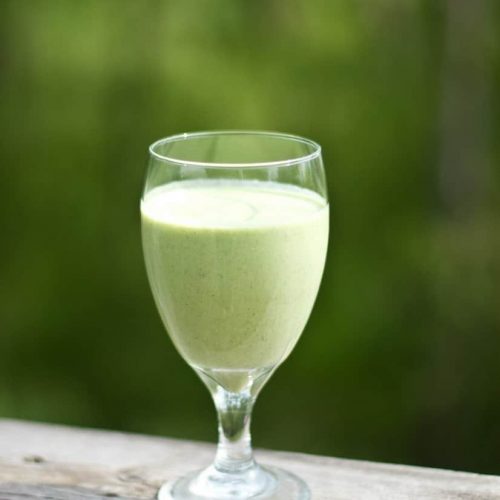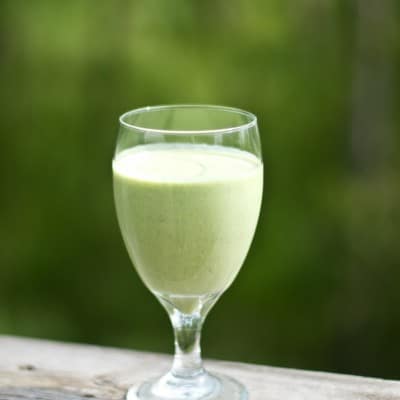 Tropical Green Smoothie
A healthy power packed protein smoothie that will satisfy your sweet tooth too!
Print
Pin
Rate
Ingredients
1/2

cup

pineapple chunks

in 100% juice

1/4

cup

pineapple juice

from the canned pineapple

1/2

cup

plain nonfat greek yogurt

1/4

cup

milk

add more for a thinner smoothie

1

banana

2

tbs

peanut butter

2

tbs

ground flaxseed meal

1-2

tbs

unsweetened coconut

1-2

cups

spinach

5-6

ice cubes
Instructions
Place all ingredients in the blender and puree' on high until smooth.
Notes
Variation: Use a frozen banana and you won't need ice. You can break your bananas up in pieces, then freeze them and you're good to go.
Nutrition
Calories:
375
kcal
|
Carbohydrates:
50
g
|
Protein:
15
g
|
Fat:
16
g
|
Saturated Fat:
4
g
|
Cholesterol:
4
mg
|
Sodium:
130
mg
|
Potassium:
744
mg
|
Fiber:
8
g
|
Sugar:
36
g
|
Vitamin A:
1610
IU
|
Vitamin C:
26
mg
|
Calcium:
174
mg
|
Iron:
2
mg
My results of this no sugar challenge? No afternoon grogginess, you know when you can't stop yawning? And, my pants are kind of big (please no eye rolls from the people that know me-haha), I've had alot more energy and am enjoying my food more. 🙂
Looking for more healthy snacks?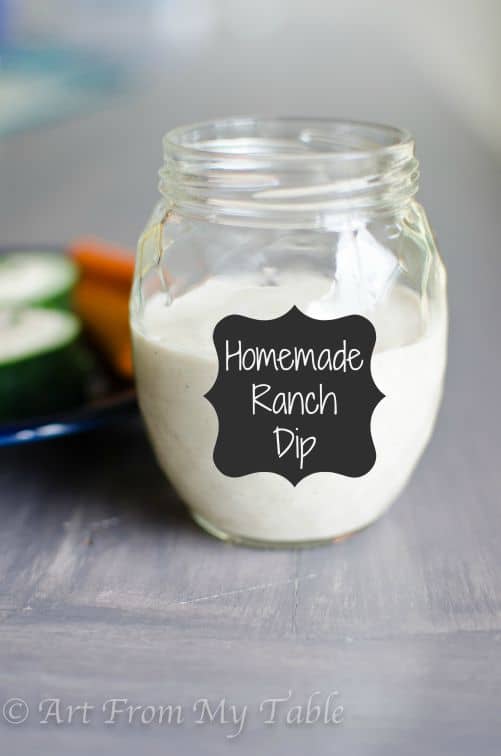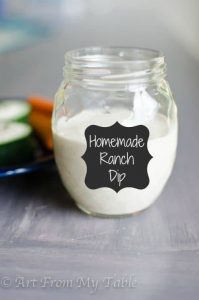 Homemade Ranch Dip with Veggies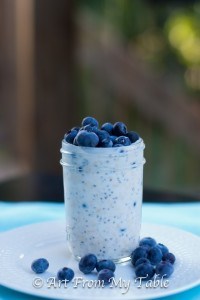 Don't want to miss a single recipe? Sign up for my FREE newsletter. You'll get recipes delivered straight to your inbox!
[mc4wp_form id="2571″]