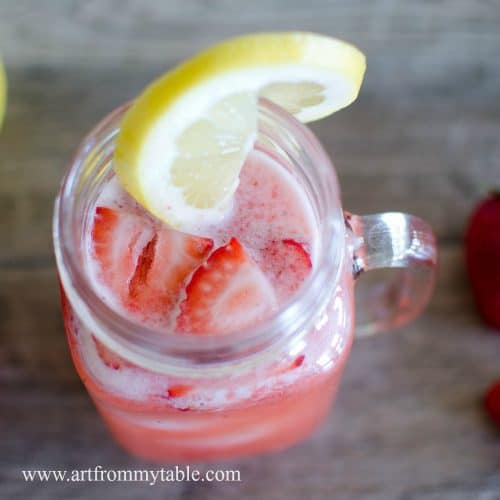 Print
Fresh Strawberry Lemonade with Honey
Fresh picked strawberries with fresh squeezed lemon sweetened naturally with honey. Perfectly refreshing on a hot day.
Make the simple syrup by adding 1/2 cup water and honey to a small saucepan, and heat on medium low until combined. Cool.

Puree' the strawberries in a blender or food processor.

Strain the strawberries in a fine mesh sieve to remove any seeds.

Juice the lemons until you have 1 cup of juice.

In a pitcher, combine simple syrup, strawberries and lemon juice and add 4 cups of cold water.

Stir well.

To serve, add ice to glasses and pour over ice.