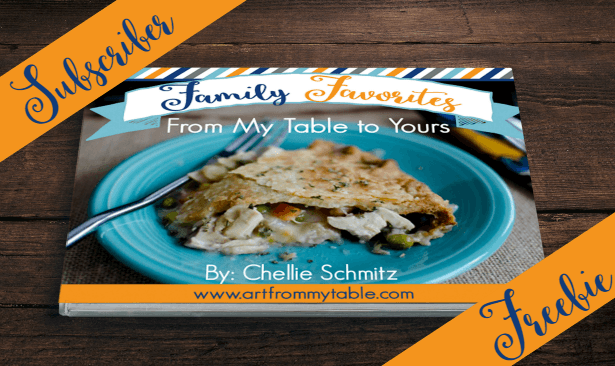 Welcome to Art From My Table!
I am so incredibly grateful for YOU! There is a lot of heart and passion in this little blog of mine, and I truly am appreciative that you would stop in and read it. My hope and heart is to give you a reason to gather at the table with your families, friends, and acquaintances. I'm confident that you and your loved ones will love the delicious recipes on my blog, and you'll keep running back for more. So let me tell you about the Free cookbook offer.
Free Cookbook!
To Thank you, I'm offering you a FREE cookbook! These are some of our families favorite recipes. They are the most requested recipes at my house and they're easy to do even on a busy weeknight.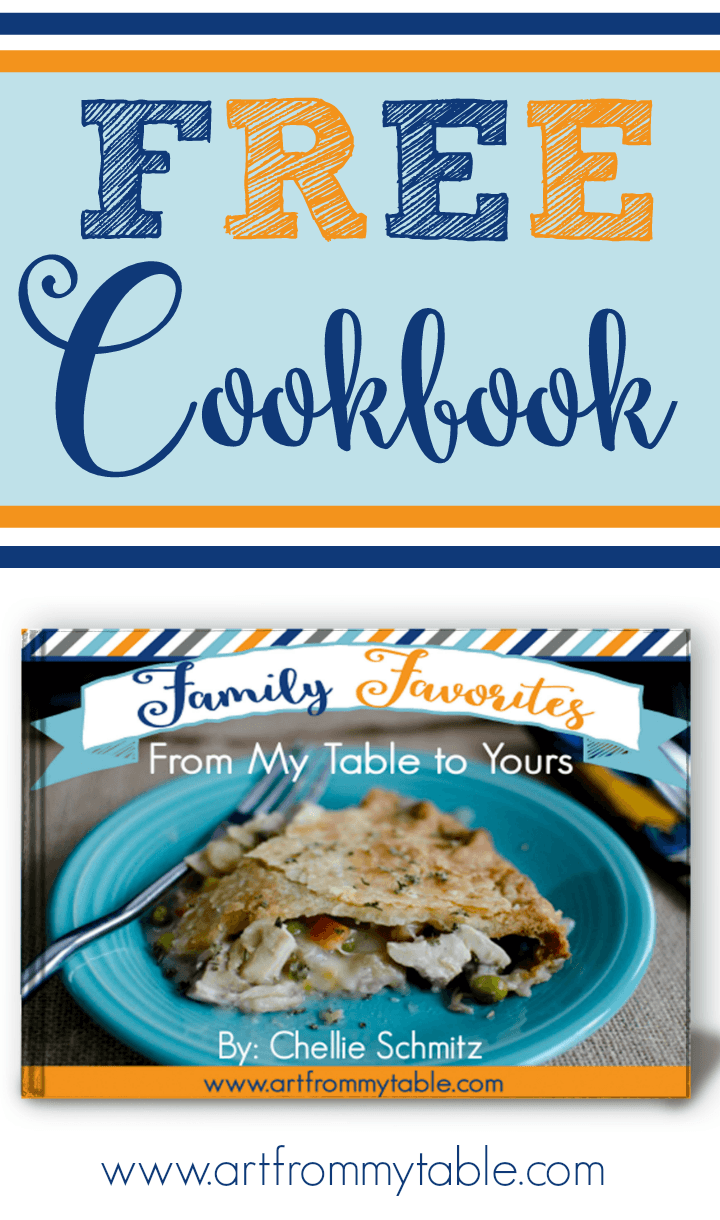 As a subscriber, not only do you get my free cookbook, but you're also first to see any new recipes and posts on the blog. You'll get recipes delivered straight to your inbox! Is that the best gift ever? Pardon me, I just get really excited about recipes! Especially free ones! 🙂
You can expect to receive new recipes 1-3 times a week. Occasionally, I'll work on a series where I'll post a new recipe every day for a week. For example, last fall I did a "no more boring oatmeal" series and shared a new way to eat your oatmeal everyday for five days.
Your email is safe with me, I won't sell your address or pass it on. I promise.
In the future you can expect to see more "subscriber only" privileges. I consider you my friends. Even if I've never met you in person before, I'm honored to e-meet you. 🙂 I adore interacting with my readers. So thank you for the comments you leave, the posts that you share and just allowing me to get to know you, even if it is through the computer.
You can catch even more on:
Blessings and Bon Apetit!
Chellie