As an Amazon Associate I earn from qualifying purchases.


Look like a pro with this gourmet dish that's so easy to make. Easy roasted chicken is perfect for an easy weeknight meal, OR a fancy Sunday Dinner!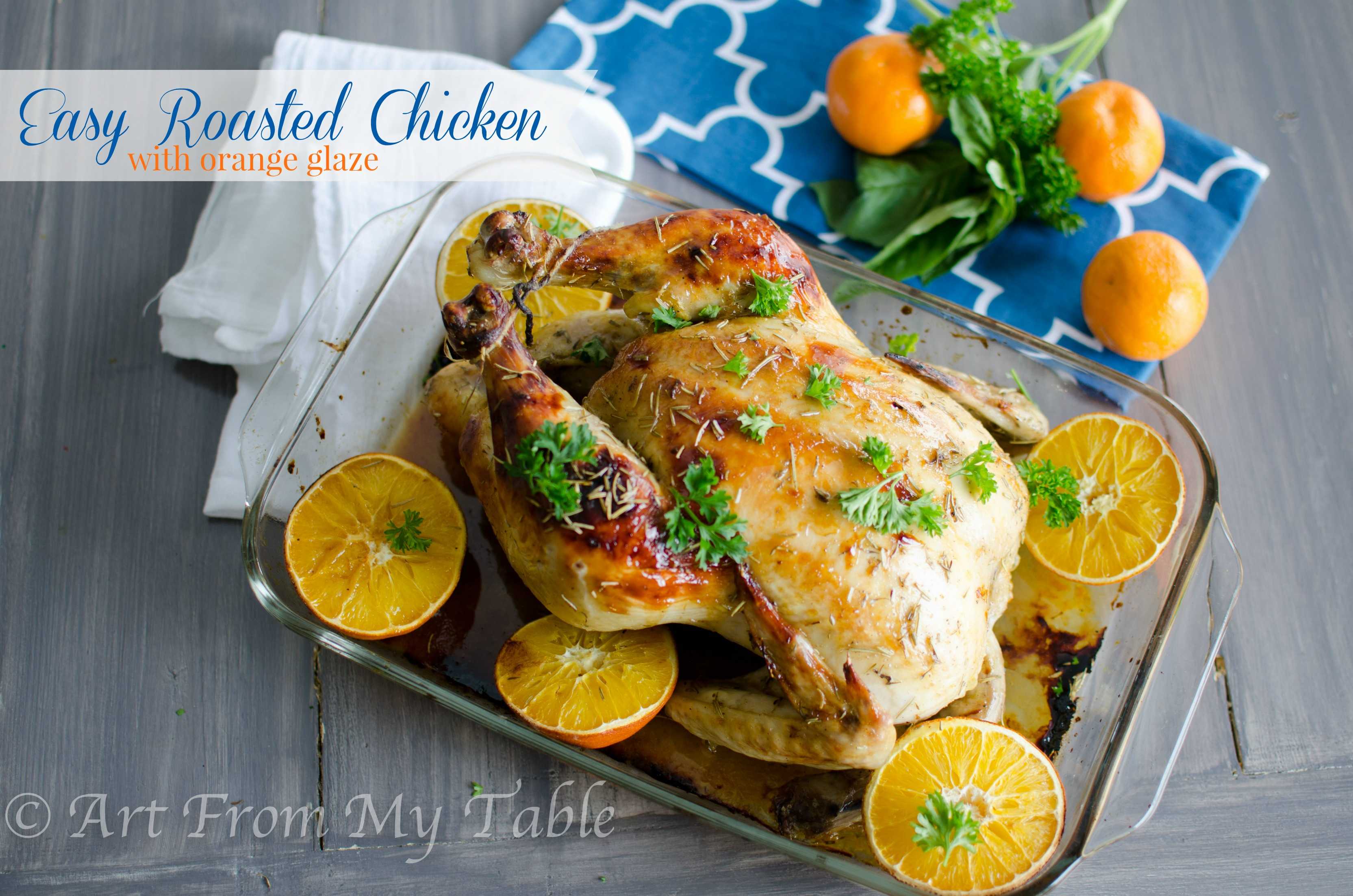 I haven't met a single person that doesn't like a Rotisserie chicken. They are so convenient to pick up at your local grocer and plop on the table. But how about taking it up a notch with an easy roasted chicken that you prepared at home yourself? The key word here is easy! I promise you, this doesn't take that long to make, and your family and friends will be impressed.
Easy Roasted Chicken
There's a couple things you can do to make this chicken extra special, but today, I'll share a real basic recipe that's still loaded with flavor. Roasted chicken just might become a staple for you! Whole chickens are pretty easy to find and quite affordable.
All you need for this easy roasted chicken:
A whole chicken
3-4 oranges, sliced in halves
100% orange juice
honey (local if you can)
olive oil
dried rosemary
dried thyme
salt & pepper
You probably have most of it in your pantry already. 🙂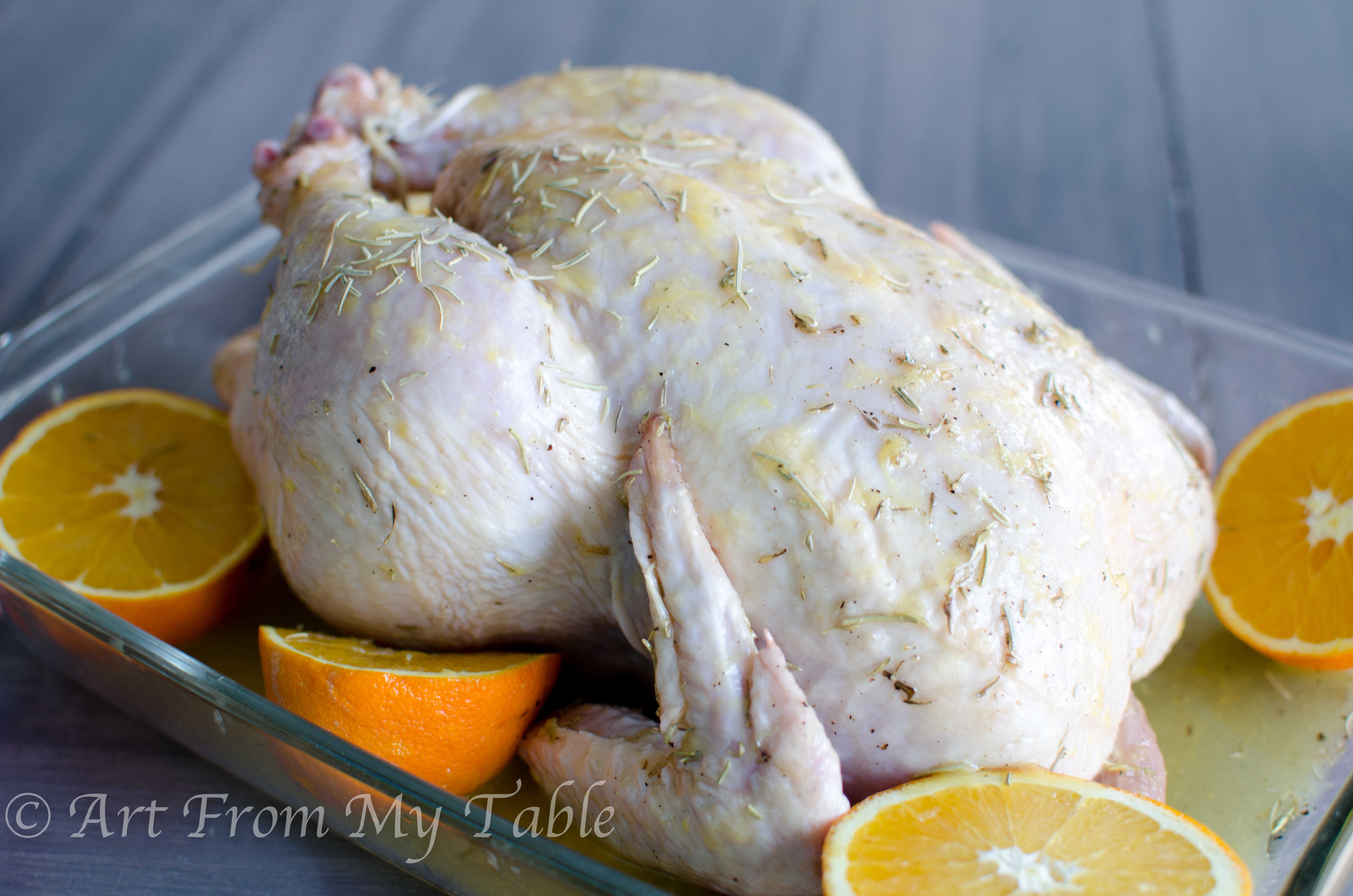 This post may contain affiliate links.
Place the bird in a 9 x 13 inch pan, or a roasting pan breast side up. Tie the legs together with kitchen twine if needed. Combine orange juice and honey and whisk well, set aside for a moment. Rub some olive oil all over the bird, and sprinkle some salt, pepper, dried rosemary and thyme and rub it in. Place the orange halves around the bird, and one or two halves inside the cavity. Pour the orange juice mixture over the top of the bird.
Bake that bird!
First you'll bake the bird covered really well in foil. Later, remove the foil and let it finish, that way it will get nice and golden brown on the top, but remain juicy on the inside. You can baste it with the juices from the pan along the way.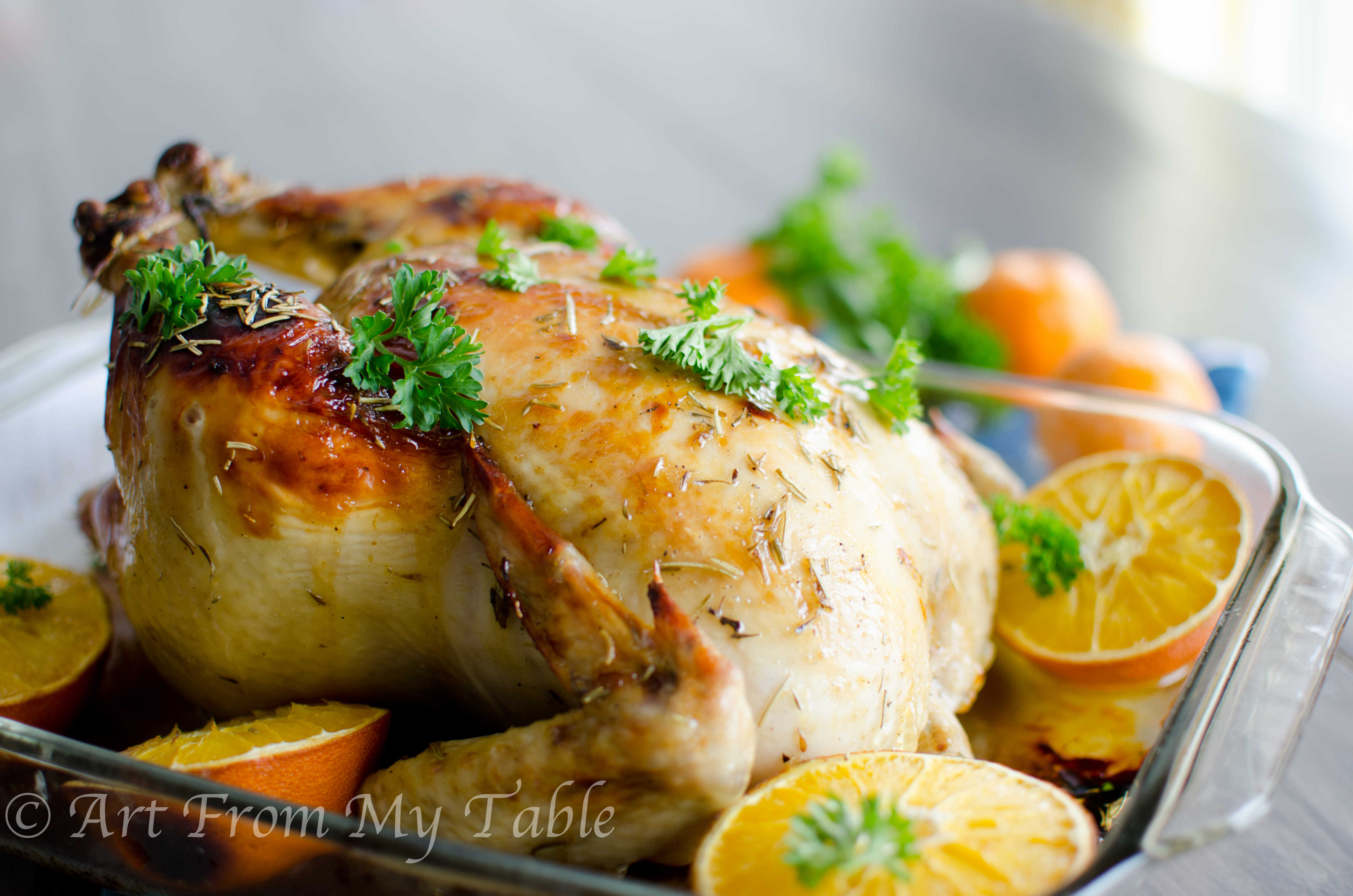 Hot Tip!!!
I highly recommend an oven proof meat thermometer. You don't have to use one, but I have to say, every time I do, my bird turns out perfect. The trick to the thermometer is to get it placed in exactly the right spot. The most significant thing I learned from using a thermometer is that most people cook their chickens (and turkeys) way too long. The result--dry meat. It probably doesn't need to cook as long as you think it does. If you don't have one, use the following guidelines, but take notes, so you'll know for the next time how to tweak it. But if you can, get a thermometer! You won't regret it!
Stage 1
Roast the chicken covered at 275 for 10 minutes for each pound. So, if it's a 5 pound chicken, you'll roast for 50 minutes.
Stage 2
Uncover the chicken, baste it with the juices. Turn the oven up to 350. Return the chicken to the oven for an additional 15-20 minutes or so for a five pound chicken. Obviously, longer with a larger chicken. This is where the oven proof thermometer comes in really handy. It stays in the bird while cooking and will let you know when to take it out.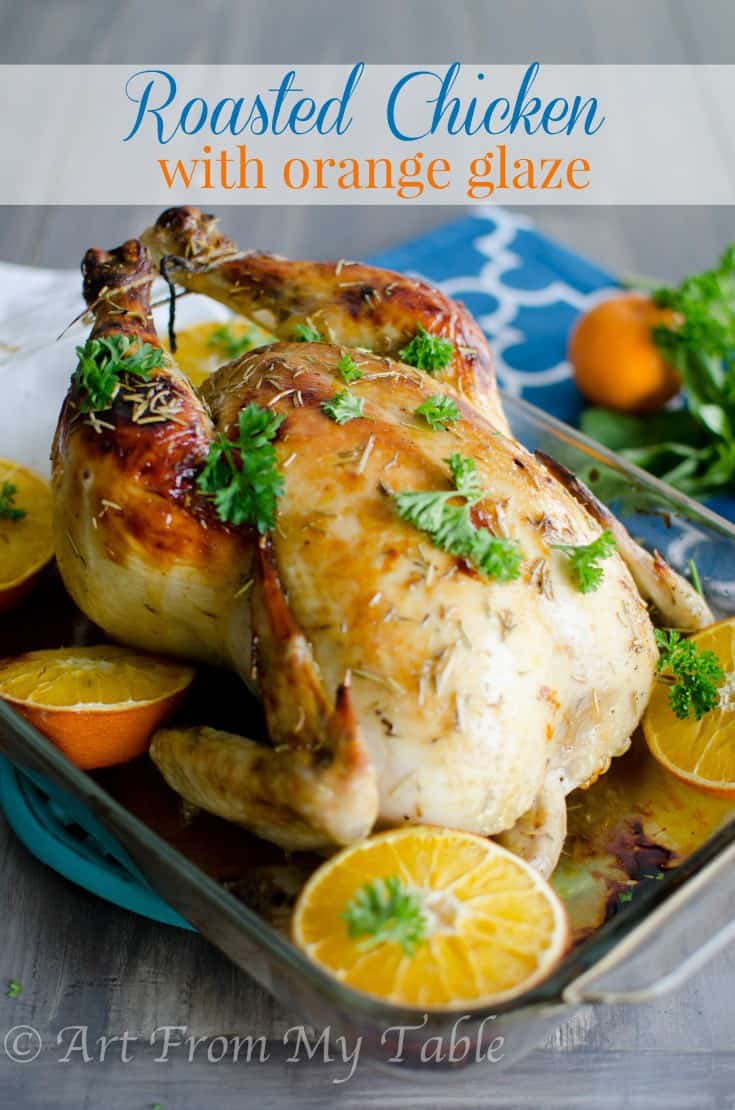 Let the chicken rest (cover to keep warm) for 15 minutes before carving! Enjoy!!
What to do with all those chicken bones/carcass? Why not make some homemade chicken broth?
Here's another super easy idea for whole chicken: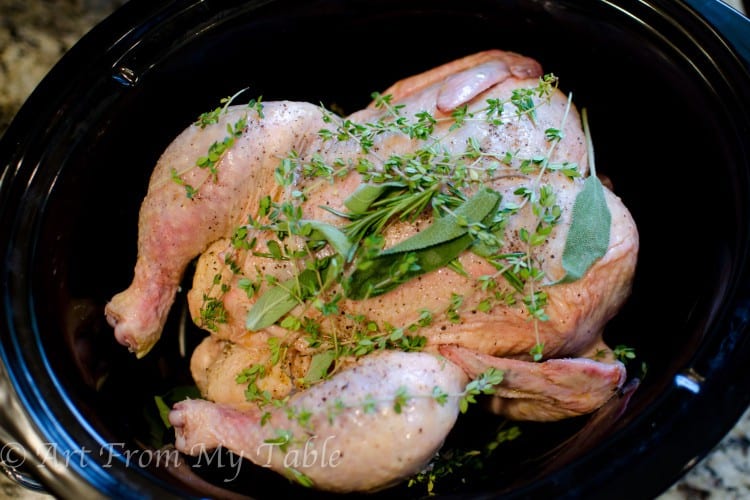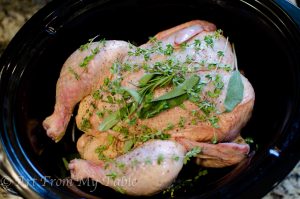 Don't want to miss a single recipe? Sign up to receive recipes right in your inbox! Plus, you'll get my free cookbook as well. Sign up in the side bar------------>>>>>>>>>