Ripe, plump, and sweet blueberries blended with just the right amount of extra virgin olive oil and balsamic vinegar to make a most delightful summer dressing. You'll want this Blueberry Balsamic Vinaigrette Recipe on every salad this summer!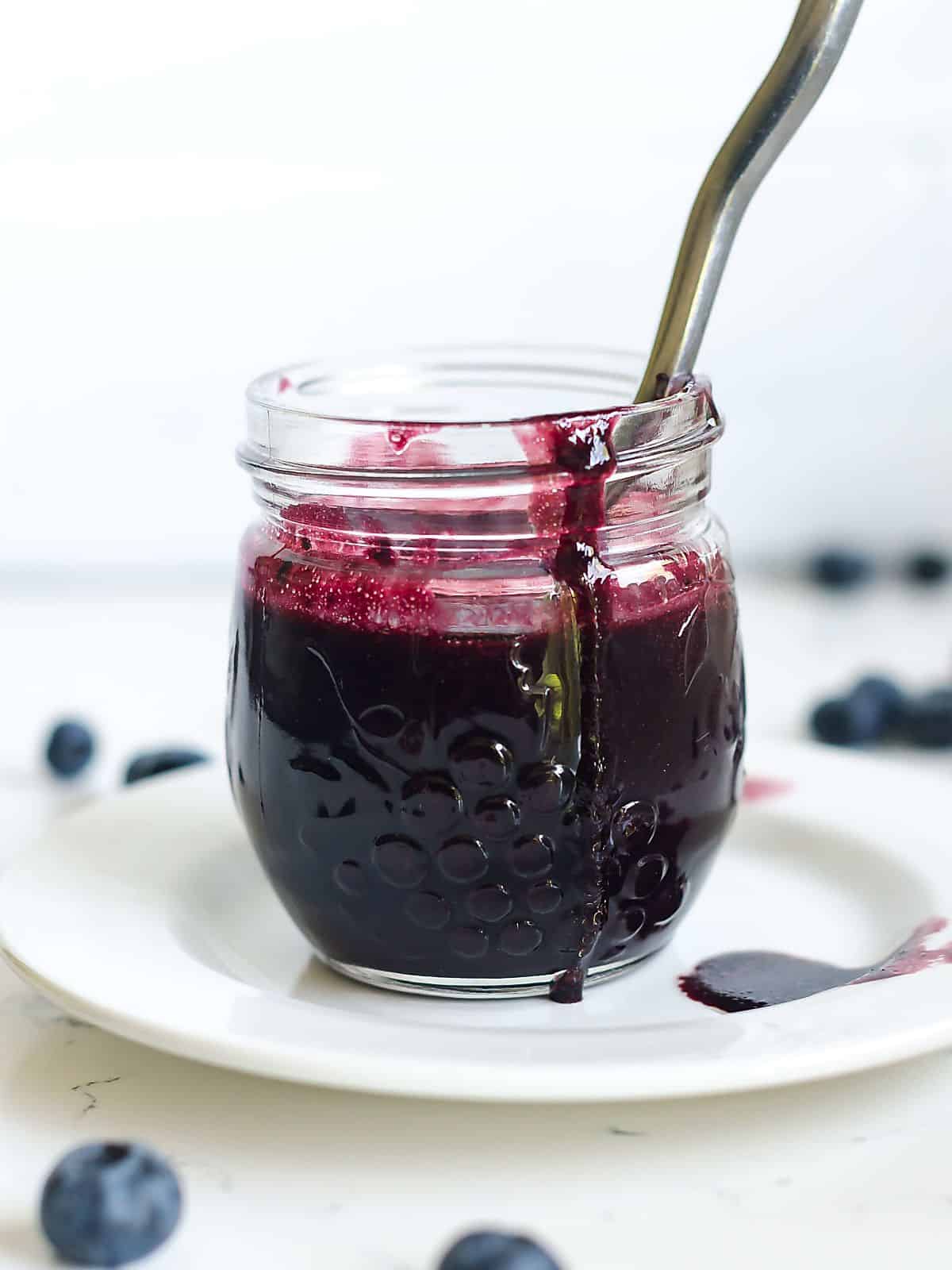 I started making my own salad dressings many years ago. It's actually easier than people think. If you use just a few key ingredients, you can have a super flavorful homemade salad dressing. This Blueberry Balsamic Vinaigrette Recipe only has 3 ingredients!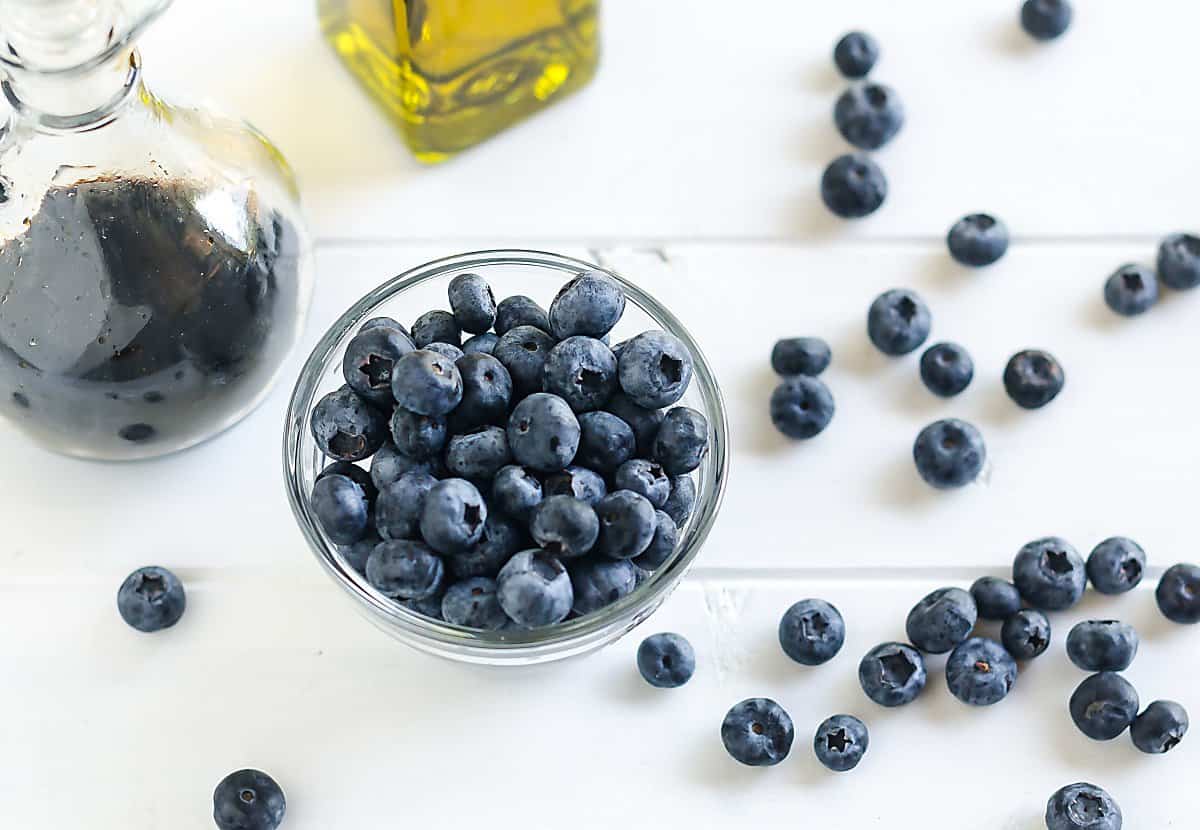 This post may contain affiliate links. Thanks for keeping the coffee brewing over here! 

I love it because it's all natural, has no preservatives or sugar.  But mostly, it's just plain delicious! It's a perfect summer salad dressing, but makes a fantastic sauce for chicken or pork, and you might even want to dip your veggies into it.  🙂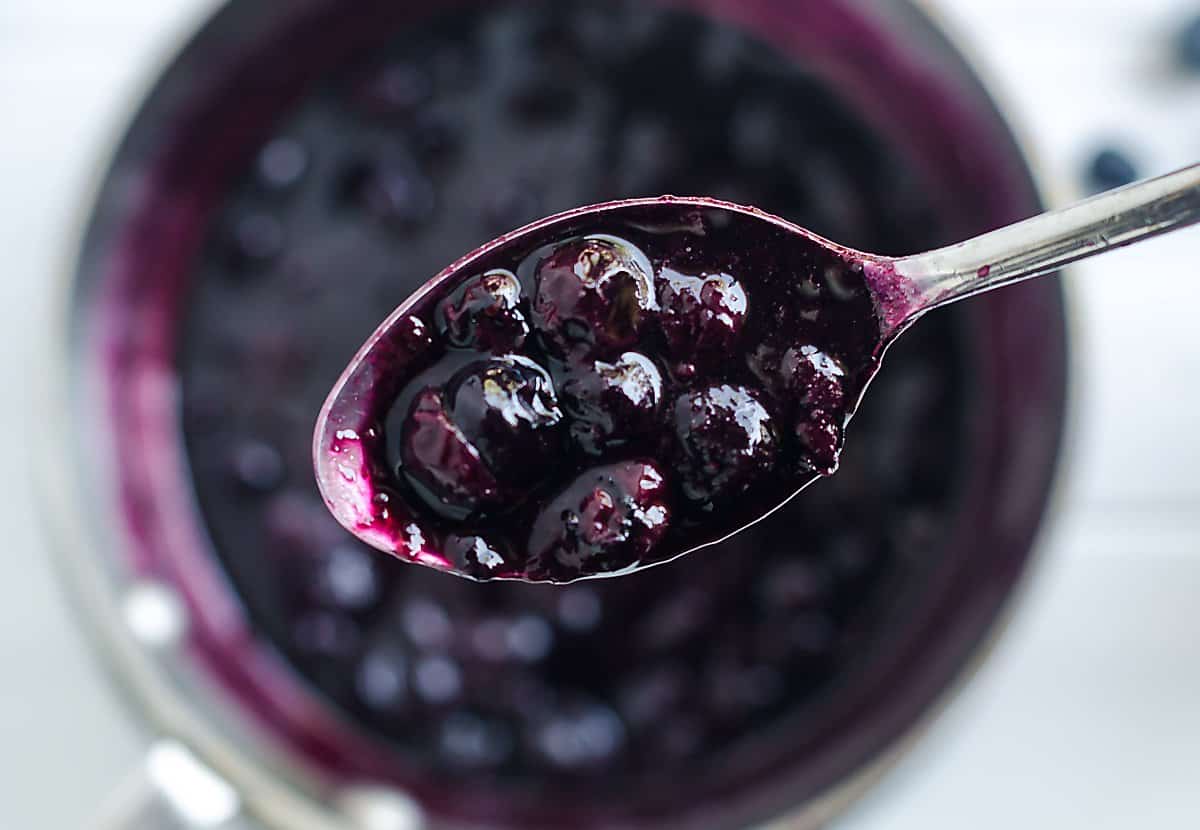 I can't remember the last time I bought salad dressing.  I'm a huge fan of balsamic vinaigrette, so that one is really my 'go-to'. I don't even have a recipe for it on the blog, but all you do is mix extra virgin olive oil and balsamic vinegar together.  I like mine about a 2:1 ratio (2 parts olive oil, 1 part vinegar), if you like it less tangy, make it 3:1.
These bottles are the best for clean easy pouring of olive oil.
You can add a little dijon mustard to it, and/or some maple syrup, but most of the time, I just do the oil and vinegar.  Easiest dressing ever! It's awesome on its own, or a great base for another flavor.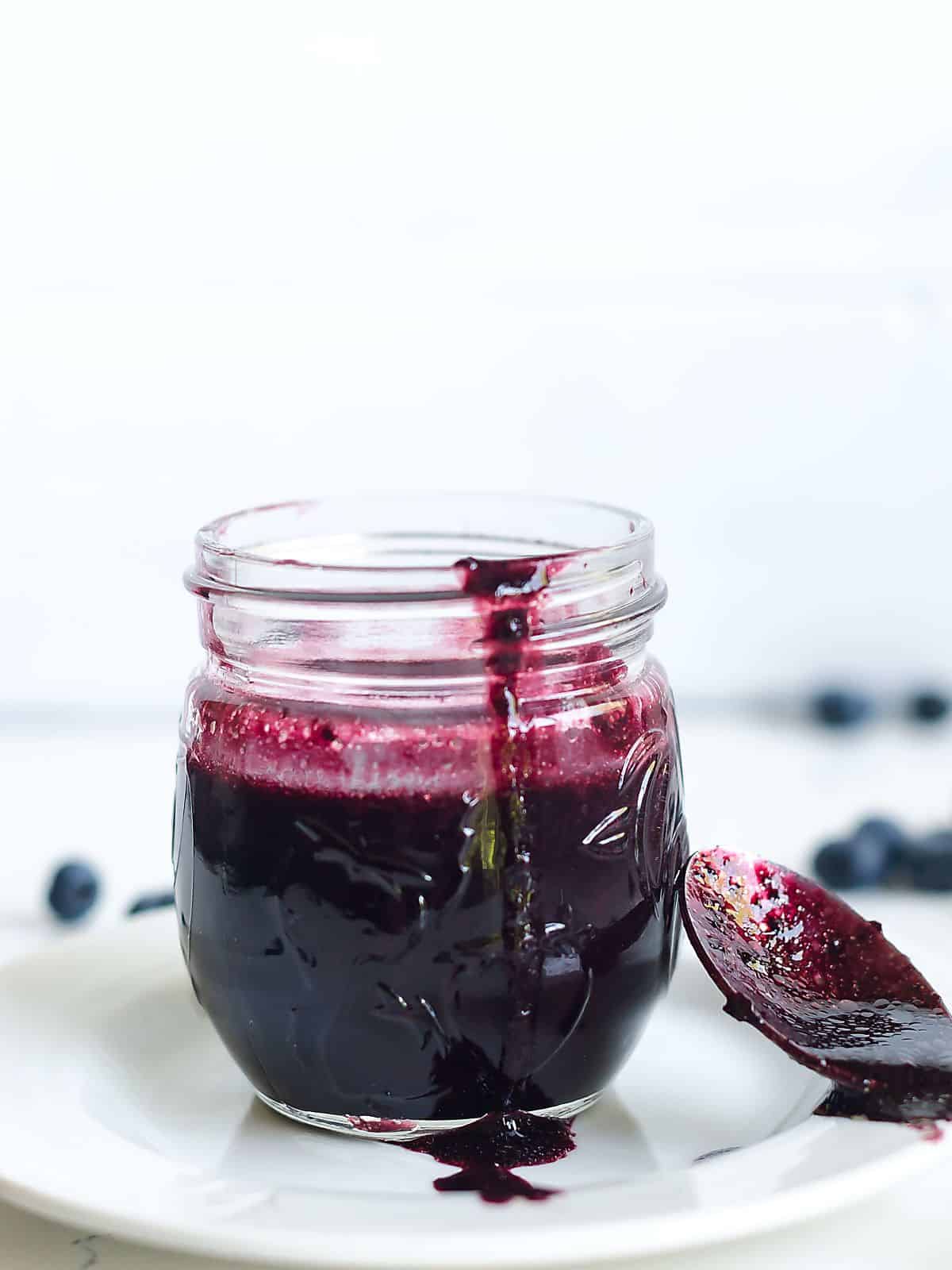 Speaking of other flavors, these homemade salad dressings take about 2 minutes to make.
Let's get back to the Blueberry Balsamic Vinaigrette…
This one has one extra step~ cooking down the blueberries, but it's really simple and only takes a few minutes.  If you like it a little sweeter, or blueberries aren't quite in season yet, you can sweeten it up with some maple syrup or honey, or the sweetener of your choice.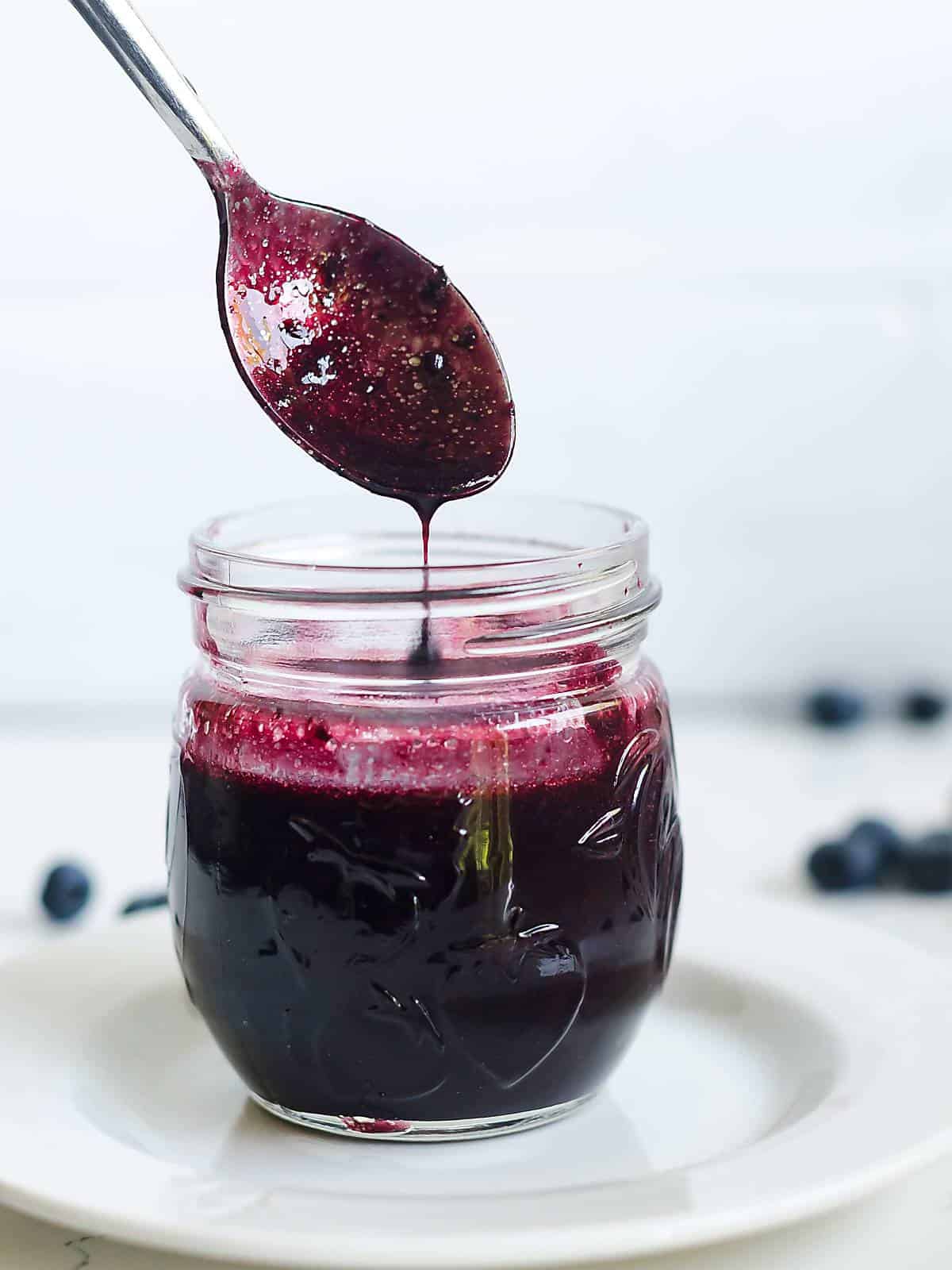 You can store it in the fridge for 3-5 days.  I love these cute jam jars. Ready to make it?

For more recipe inspiration, follow me on Pinterest and Facebook!
Try this dressing out on these recipes too: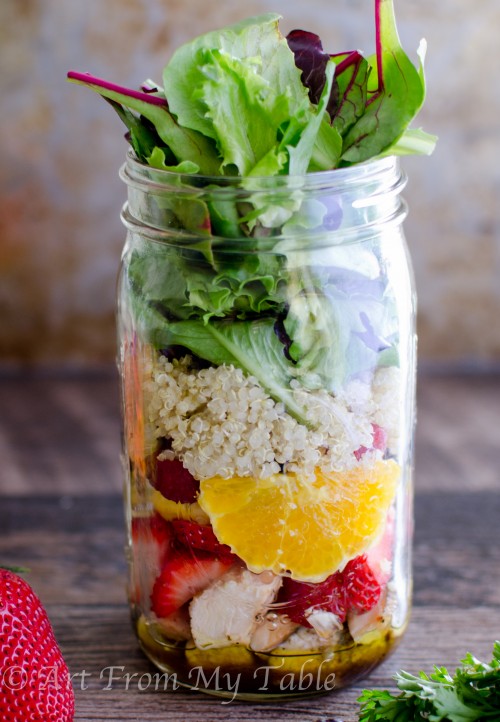 Spring Mix Quinoa Salad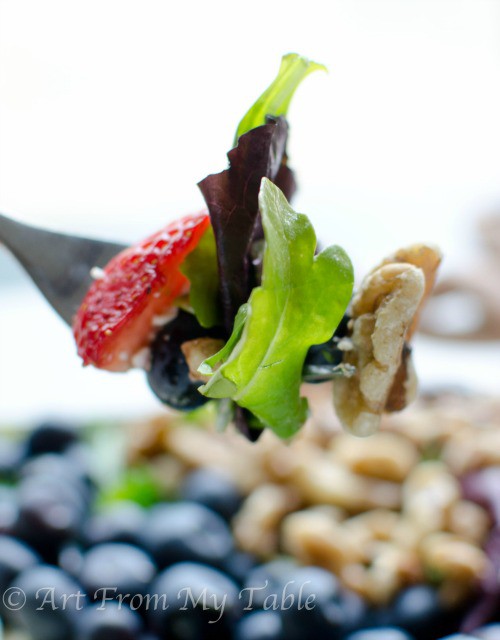 Red, White & Blue Salad