As an Amazon Associate I earn from qualifying purchases.


Chocolate milk is a treat at my house. I never liked to buy the mixes that are out there because they typically have a lot of preservatives and artificial ingredients.
Of course I could just buy actual chocolate milk, but again, I don't know for sure what type of chocolate was used to flavor it, and oh the sugar!!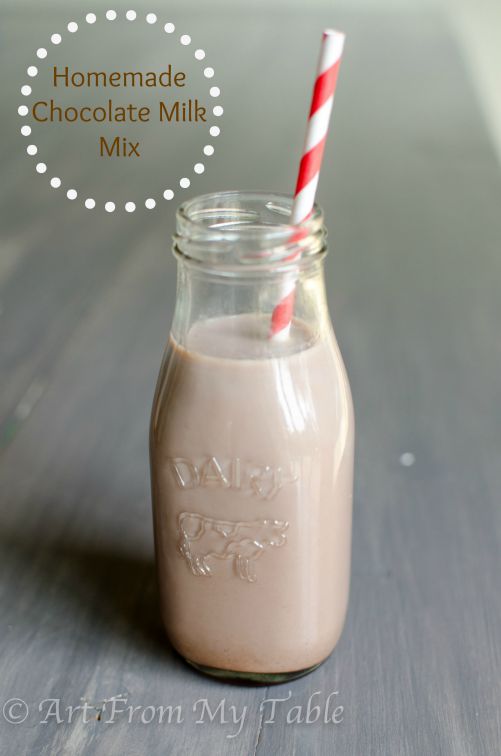 My kids have never 'handled' their sugar well, that's one of the reasons I've always limited them.
My fault I suppose because this has been my habit ever since they were born. My firstborn didn't have a cookie until he was 2 and it's because he swiped it off the table at a gathering.
Yes! I'm that mom. Well, I've relaxed (a little) since then. 🙂 Today I bring you a home made Chocolate Milk Mix.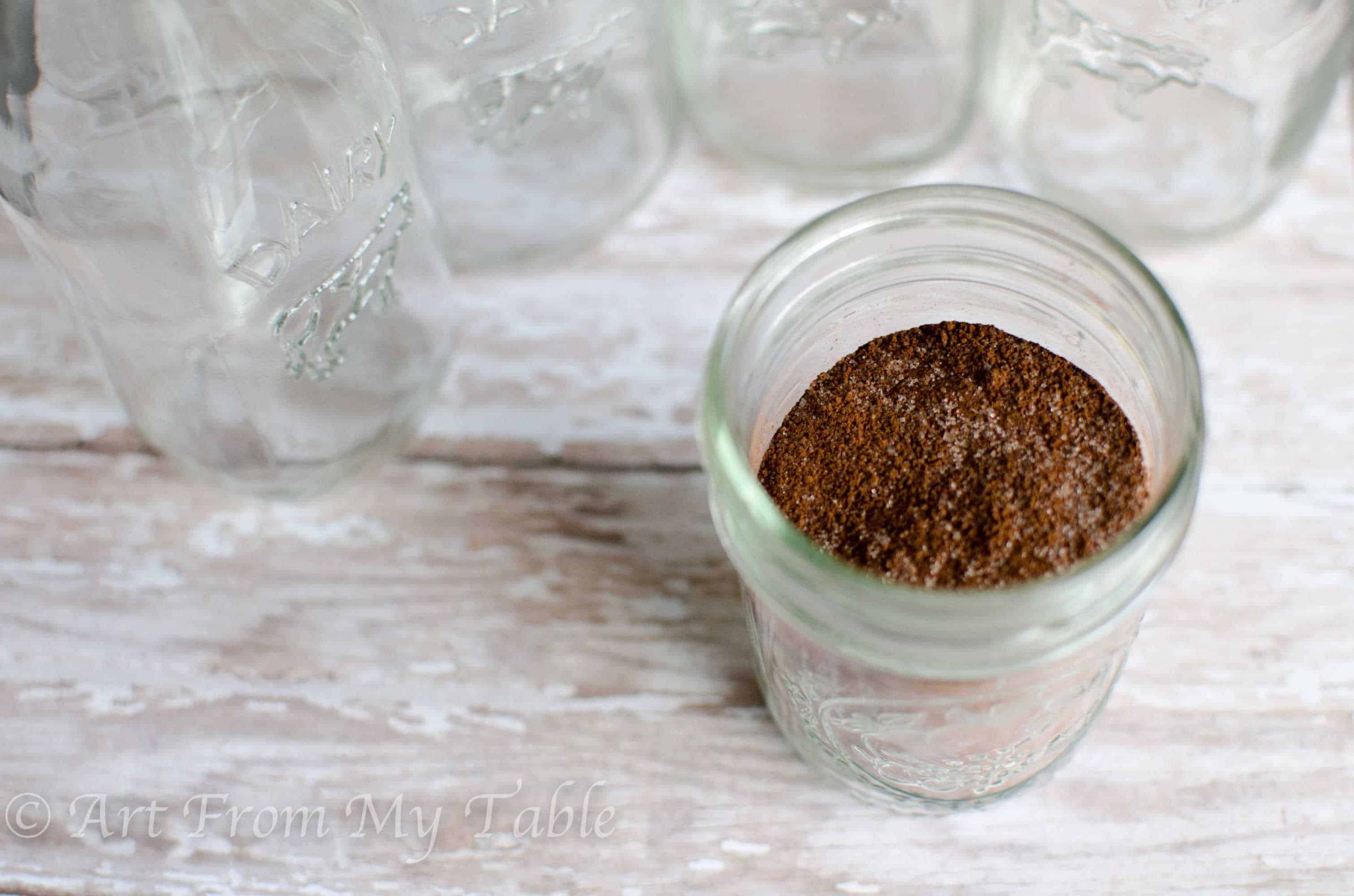 This recipe is pure and simple--only 2 ingredients (not including the milk).
My inspiration for this recipe really comes from my husband. he is a runner.
He runs a couple marathons each year, and while he's training, his favorite recovery drink is chocolate milk.
He would buy a giant container of Nesquick or something like it from Costco. After every run, this is his go to.
After all his research he has found that this is the best recovery for your body after a hard work out.
Mainly it's because of the protein and vitamins you find in good old fashioned milk. But your body also needs carbohydrates. The chocolate and sugar are just delicious.
This mix is awesome cold or hot! So once winter hits, it'll be perfect for that hot cocoa your kids want after playing in the snow.
You can use this inside homemade Hot Cocoa Bombs!
I like to add a couple teaspoons to my coffee. Easy peasy mocha!!
To make the mix, use 1 part Cocoa (like what you would use in baking, unsweetened) to 2 parts sugar. Isn't that easy? Mix it well and store it in a jar. To serve it, put about 2 teaspoons in a glass.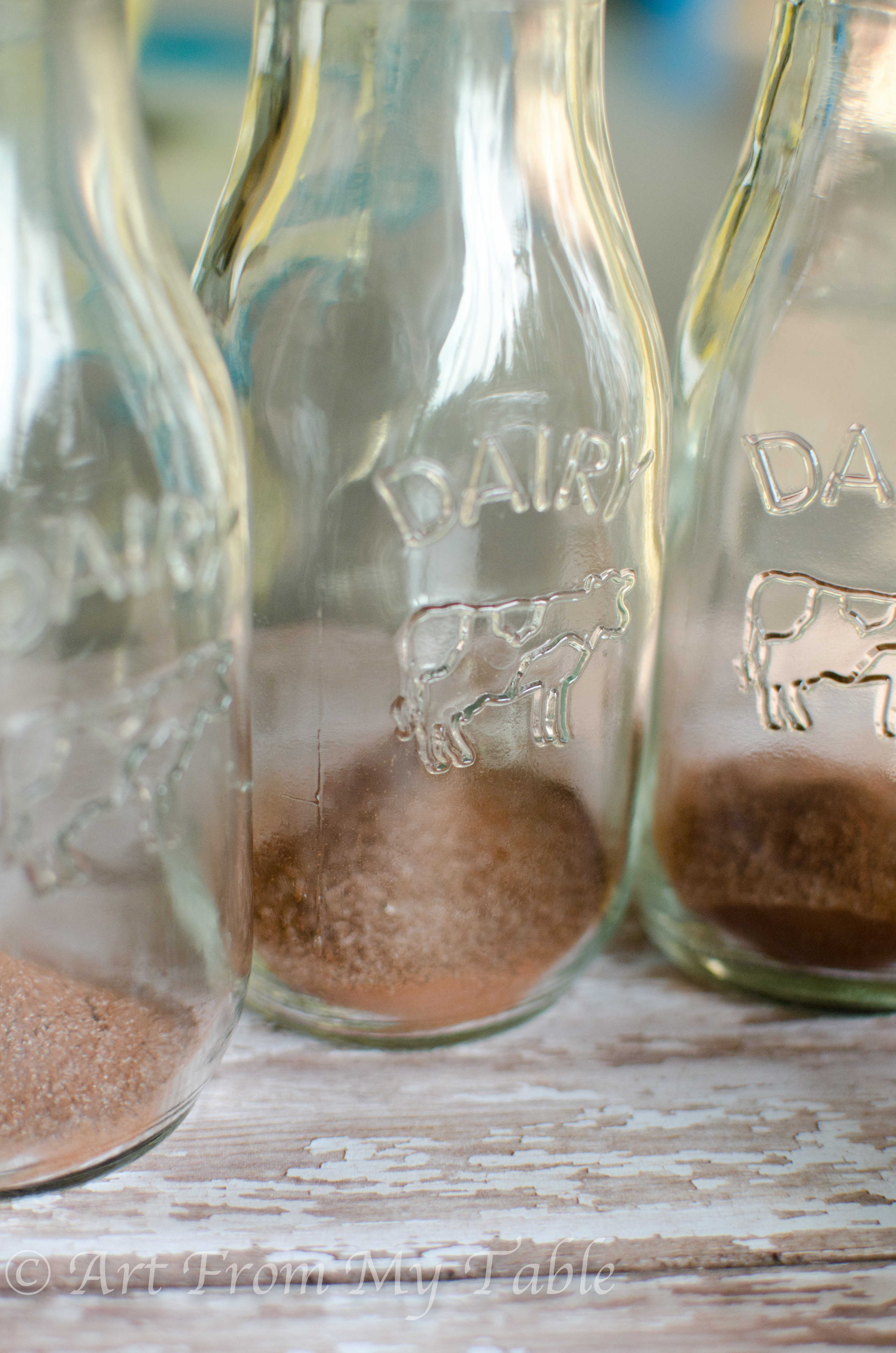 Add just a smidgen or so of boiling water. This will help it to mix well and not get clumpy.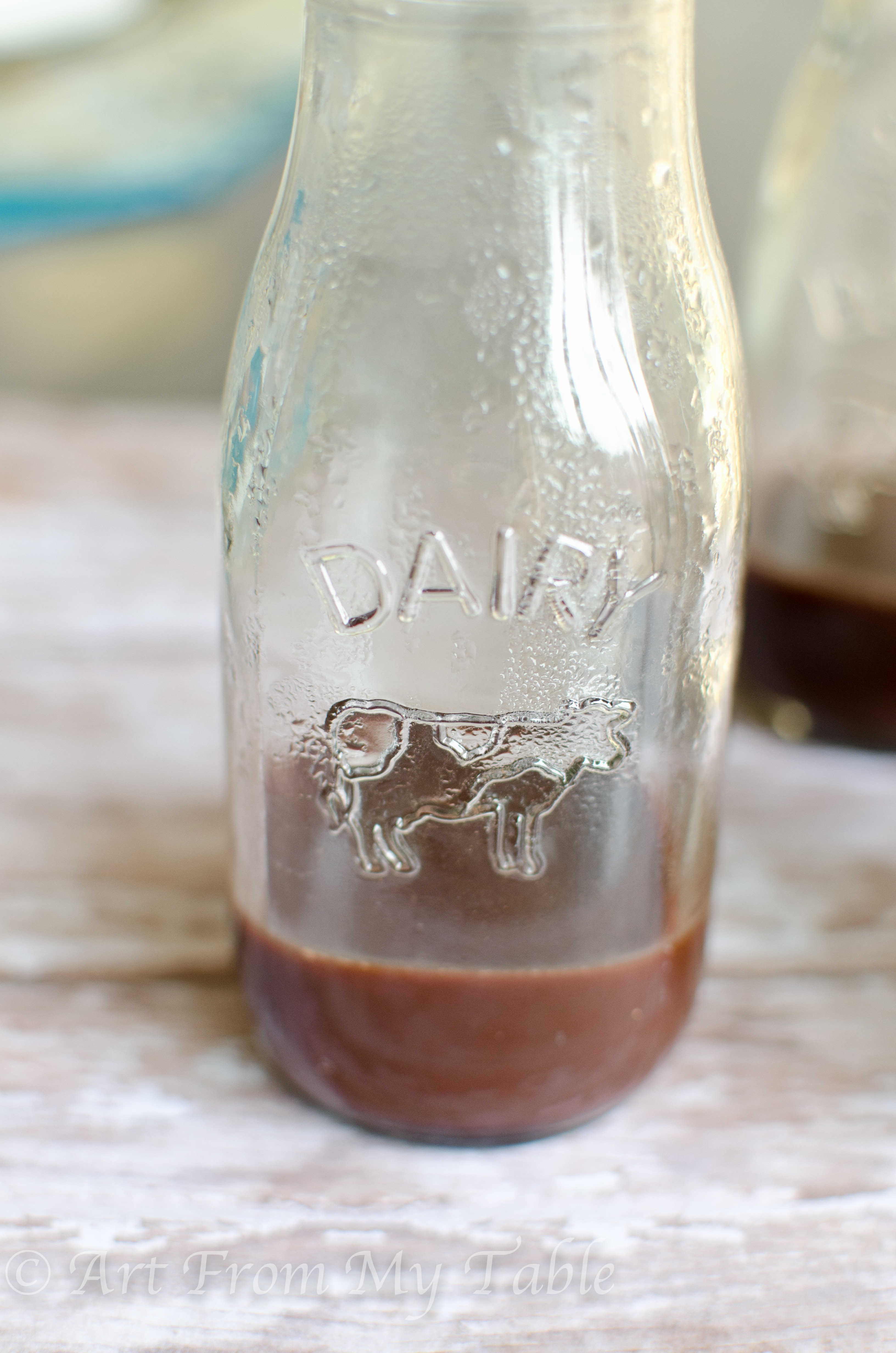 Stir that good, then add your cold milk and continue to stir until combined.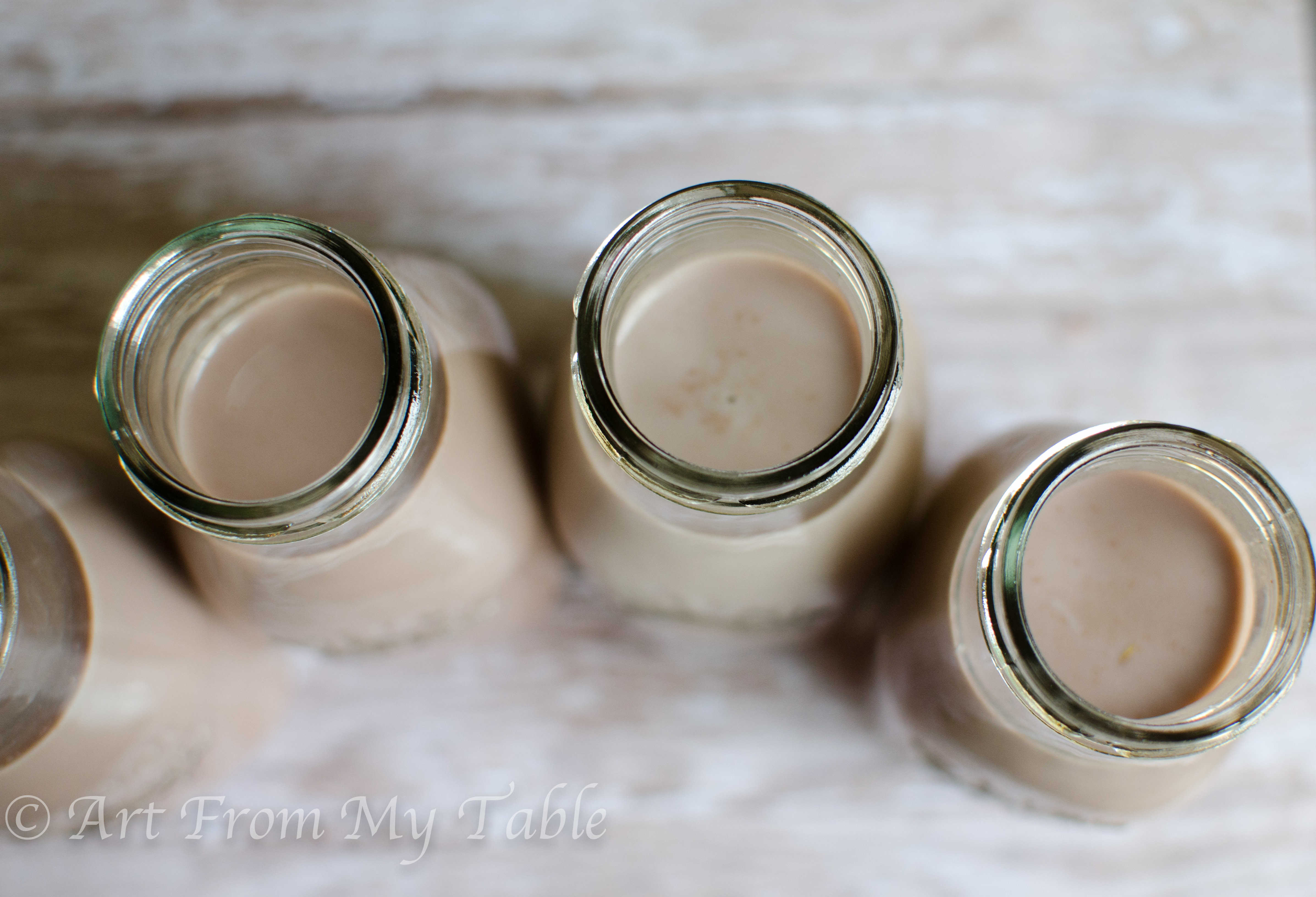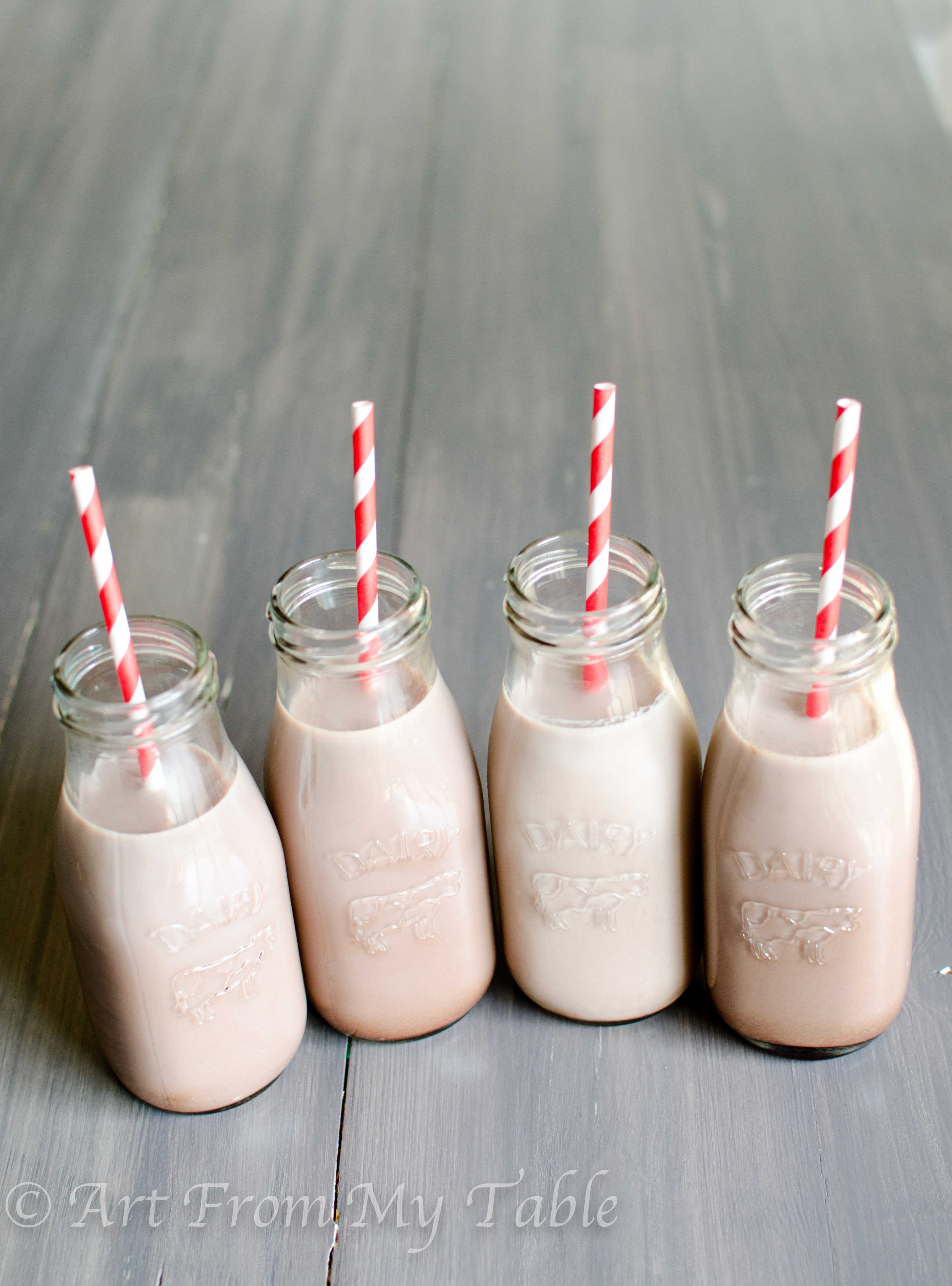 Of course you can adjust the amount of mix that you use to your taste. You can also adjust the amount of sugar or cocoa to your liking. It's really pretty versatile. Make it hot, cold, add berries for delicious smoothie, add it to ice cream for a milkshake, the possibilities are endless! 🙂
How about you? Do you have a favorite recovery drink after a hard work out?
📋 Recipe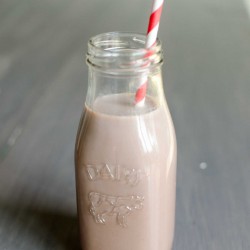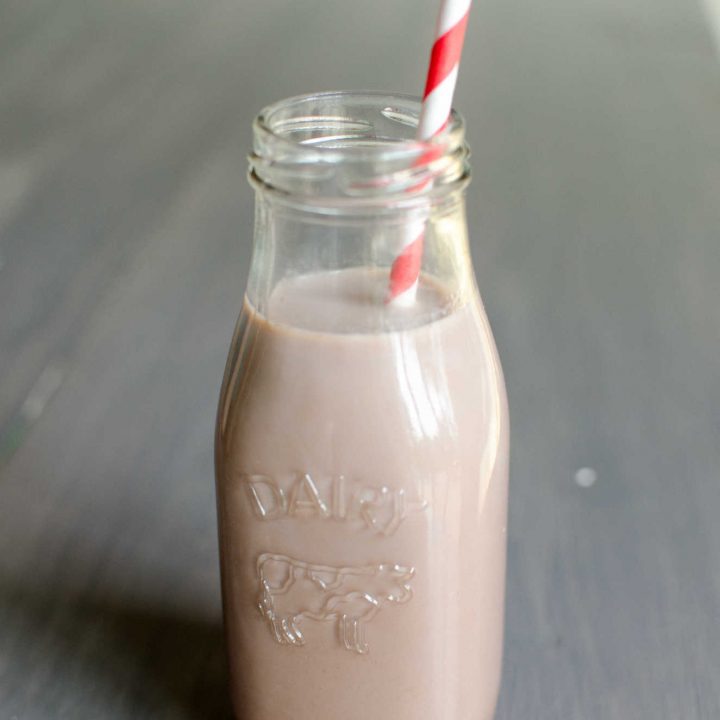 Chocolate Milk Mix
A homemade version of hot cocoa, much better for you without all the preservatives
Print
Pin
Rate
Ingredients
⅔

cup

sugar

⅓

cups

cocoa powder
Instructions
Combine sugar and cocoa powder and store in an airtight container.

To serve, place 2 heaping teaspoons of chocolate mix into a glass.

Add 1 ounce boiling hot water, stir.

Fill glass with Milk.

Enjoy!
Nutrition
Calories:
12
kcal
|
Carbohydrates:
3
g
|
Protein:
1
g
|
Fat:
1
g
|
Saturated Fat:
1
g
|
Sodium:
1
mg
|
Potassium:
9
mg
|
Fiber:
1
g
|
Sugar:
3
g
|
Calcium:
1
mg
|
Iron:
1
mg