As an Amazon Associate I earn from qualifying purchases.


Green never tasted SO good! This Green Monster Smoothie is loaded with vitamins, calcium, and antioxidants, without tasting 'green'.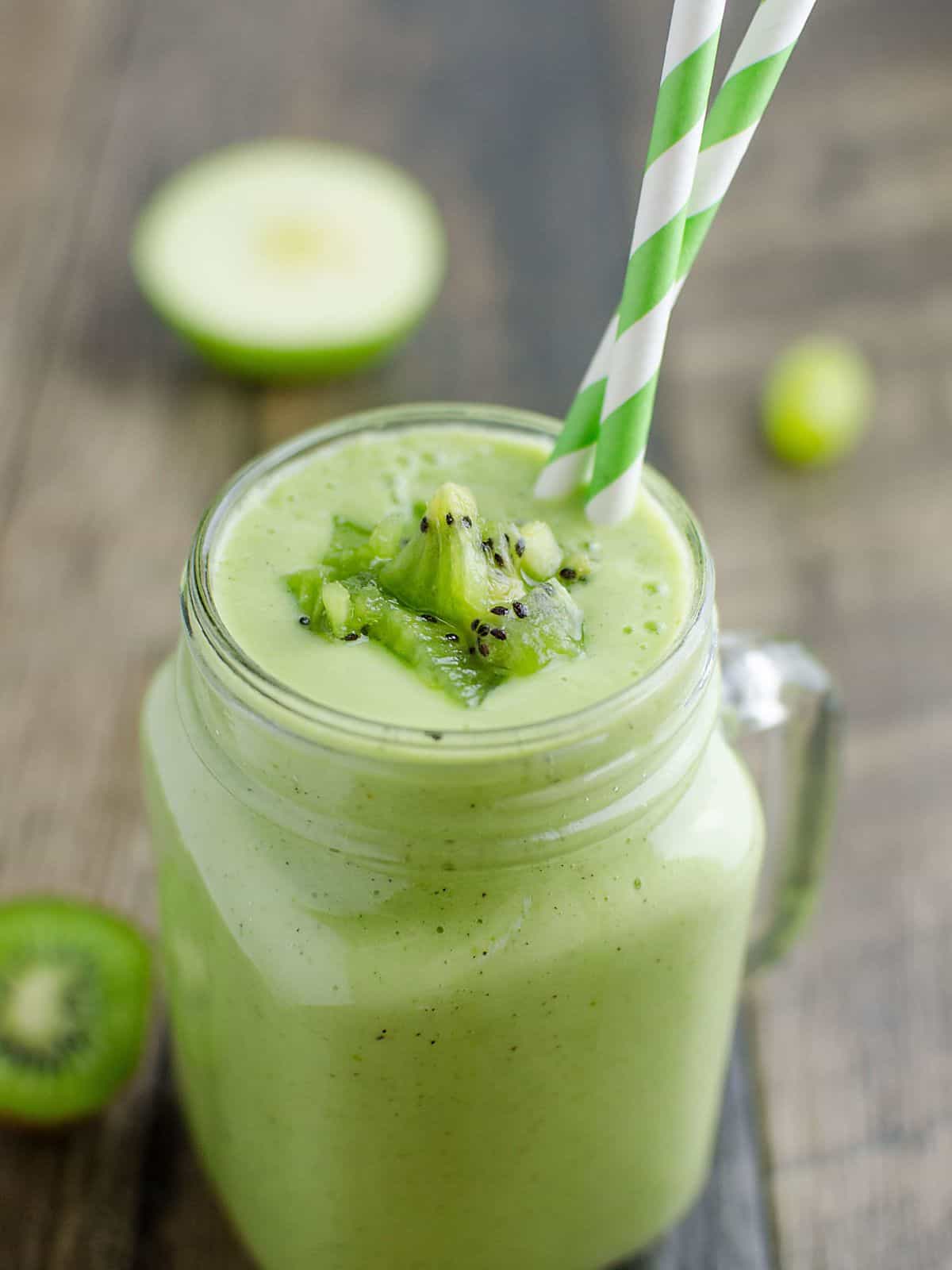 The first ever green smoothie that I tried was this Tropical Green Smoothie. I have to admit, I was leary. Ya see, I grew up kind of a picky eater. And green, as a child, wasn't that appealing to me. Can you relate? It meant... yucky tasting.
Now, I do feel like I'm growing up a bit, now that I'm (cough cough) 40 something. I drink my coffee with natural sweetener and half and half. I used to drink my coffee half flavored creamer and half coffee and a bunch of sugar. I also don't love shrimp, but, I tried it again this year.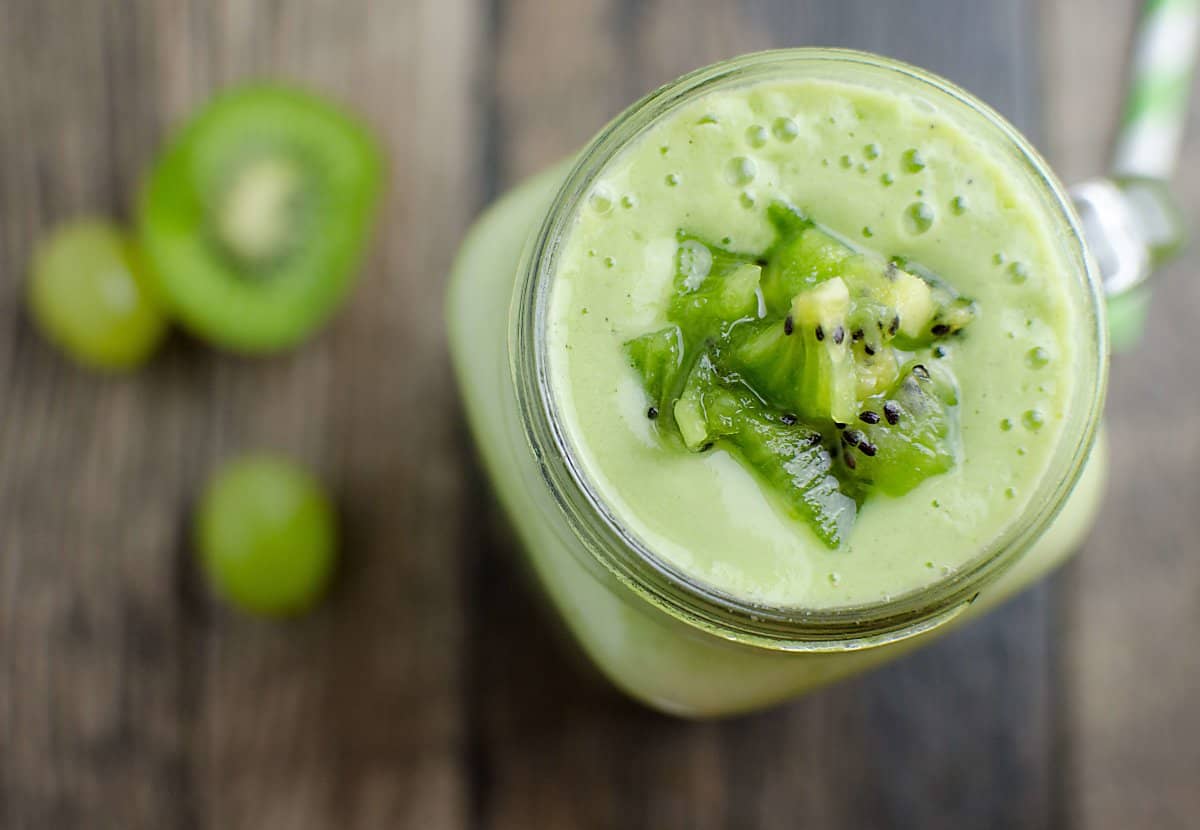 So, you see? I've come a long way. I'll have to tell you my asparagus story another time. Now I actually LOVE green food. I'm even attracted to green food. Especially in the Spring! Even though it's snowing right now, as I type this. Yep, it's March.
And to make sure my kids aren't picky like I was, I've introduced them to green food early on.
They love the Tropical Green Smoothie, and this Green Monster Smoothie, but, they also love other green foods, like Green Shakshuka, and Brussels Sprouts.
Would you believe this smoothie has Kale in it and you can't even taste it? How about you? Do you have any picky eaters at your house? I've found that if you don't let them see you make it, and they're adventurous enough to taste it, that's the way to go, because they'll love it.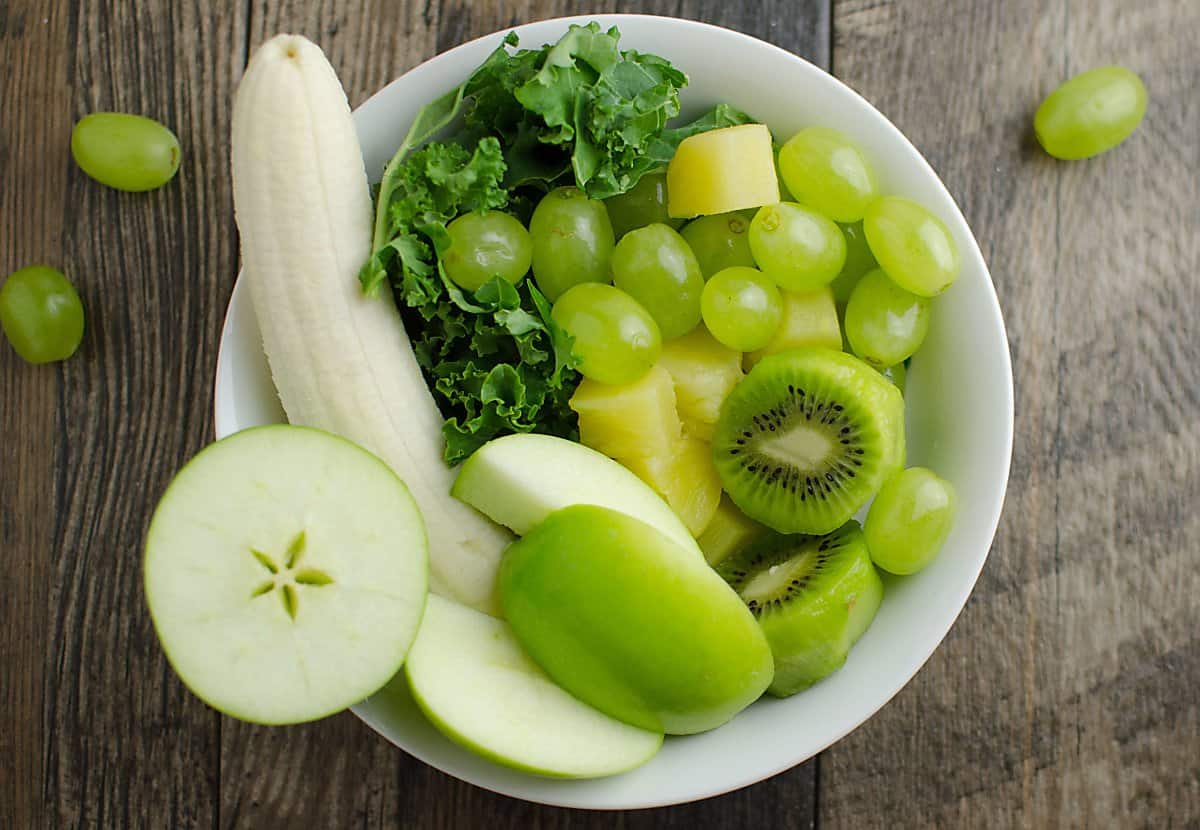 Are you picky? Or are you "the more green the better" type? If you are a not a fully on board green smoothie kind of person, then I double dog dare you to try this smoothie and let me know what you think! (How's that for "grown up"?) 😀
And if you love green, I know you'll love this one. Here's just some of the benefits~
Kale~ high in Vitamins K, A, and C; low calorie, high fiber; great detox food.
Greek Yogurt~ Great source of protein, calcium, Vitamins B6 and B12
Apples~ High fiber, aids in digestion
Kiwi~ Contains almost twice as much Vitamin C as lemons & oranges; powerful antioxidant; boosts the immunity of the body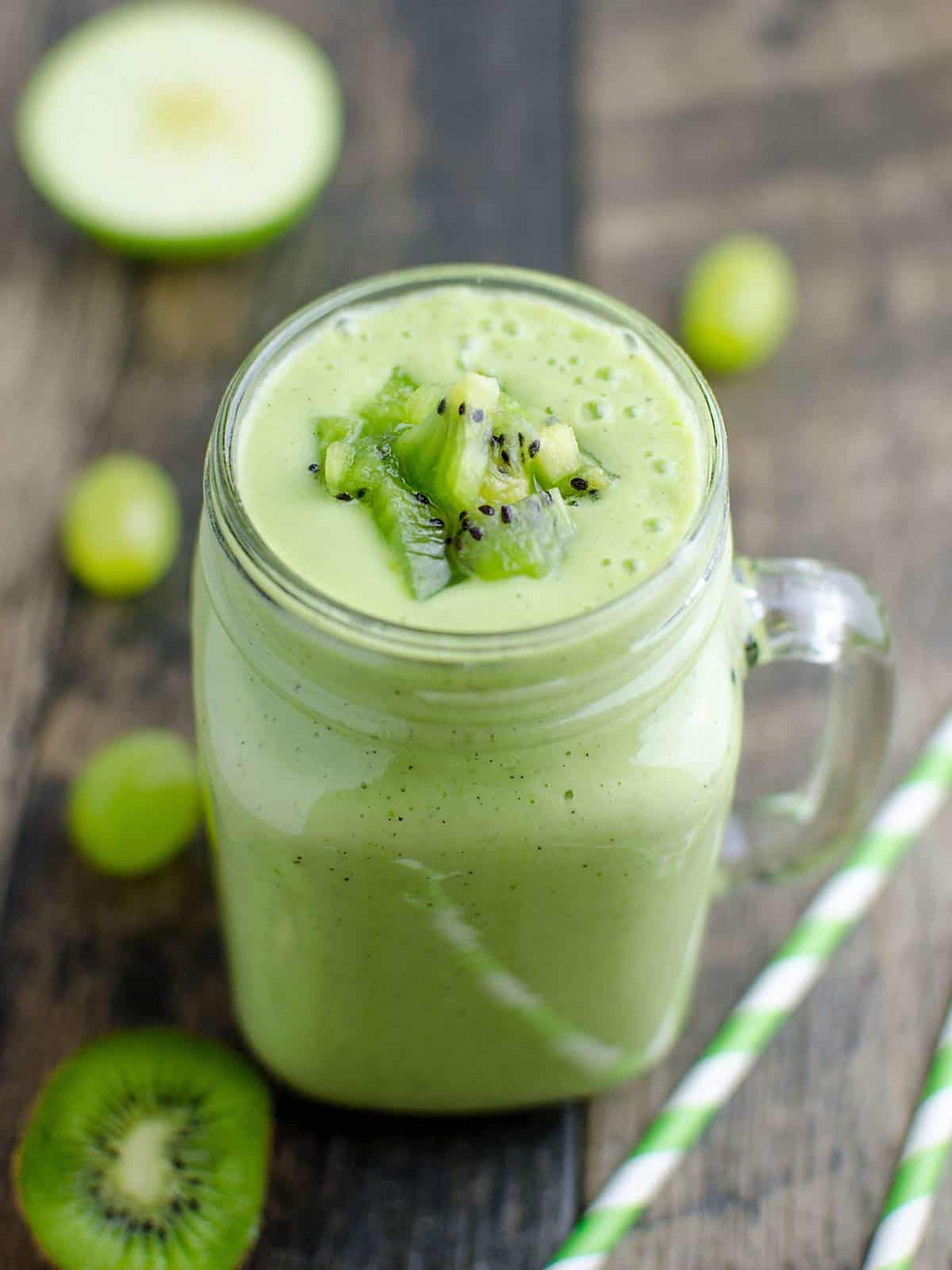 More Healthy Smoothies
Love smoothies? Here's a whole book of superfood smoothies!
Two of my favorites~
📋 Recipe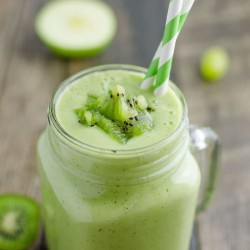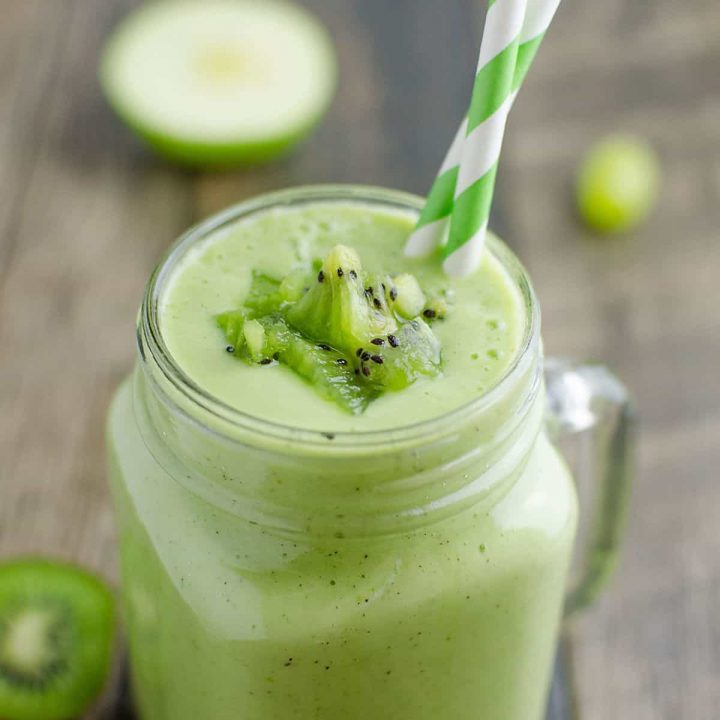 Green Monster Recipe
Green never tasted SO good! This Green Monster Smoothie is loaded with vitamins, calcium, and antioxidants, without tasting 'green'.
Print
Pin
Rate
Ingredients
¾

cup

Plain Greek Yogurt

1

scoop

whey isolate protein powder

½

cup

green grapes

1

kiwi, peeled

1

banana, peeled

1

green apple, cored

½

cup

pineapple

½

cup

kale, stems removed

6

ice cubes
Instructions
Combine all ingredients in a blender and blend until smooth
Notes
If you do not have a high powered blender such as vitamix or ninja, then cut the food into smaller chunks to help it blend easier.
Nutrition
Calories:
453
kcal
|
Carbohydrates:
98
g
|
Protein:
21
g
|
Fat:
2
g
|
Saturated Fat:
1
g
|
Cholesterol:
8
mg
|
Sodium:
79
mg
|
Potassium:
1511
mg
|
Fiber:
12
g
|
Sugar:
66
g
|
Vitamin A:
3600
IU
|
Vitamin C:
185
mg
|
Calcium:
268
mg
|
Iron:
2
mg
I would love to connect with you! Leave me a comment and follow me on Facebook, Twitter, Instagram and Pinterest.