How about some Smoky Pumpkin Soup at your table this fall?  This soup is oh so creamy, full of comfort and a touch of smokiness.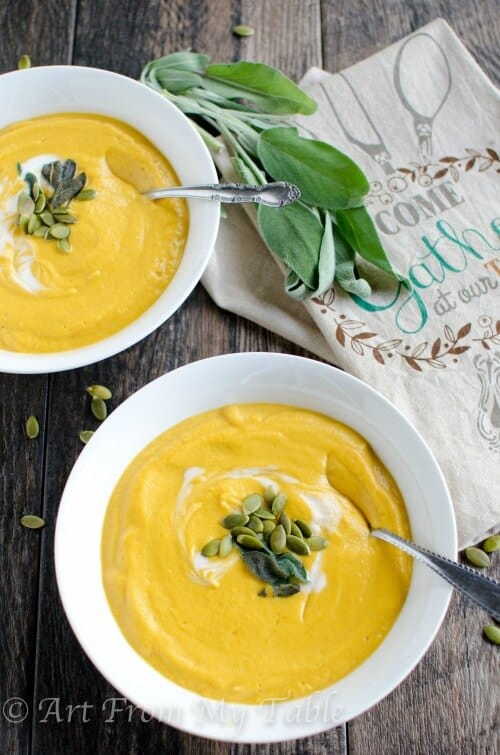 Are you sick of pumpkin yet? Not me, no siree!  Most of the recipes I come across this time of year for pumpkin are sweet.  I mean, what's fall with out  PSL and some pumpkin pie?
I'm mixing things up at our table with this savory version of pumpkin.  MMM!  You have to try it, it is incredible!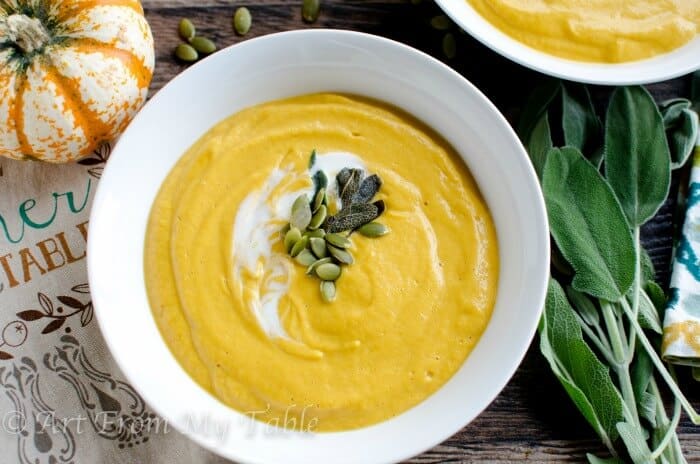 Post may contain affiliate links
Smoky Pumpkin Soup
This recipe was inspired my friend Carrie.  She was talking about a Smoky Pumpkin Soup recipe she had a long time ago and couldn't find.  Well that sounded delicious to me, so I decided to create one!
I pondered for a while, what's the best way to do this? We have a smoker grill, so I could easily literally smoke the pumpkin and that would be awesome.  But, I like to write recipes that people will use and I'm not entirely sure how many of you own a smoker.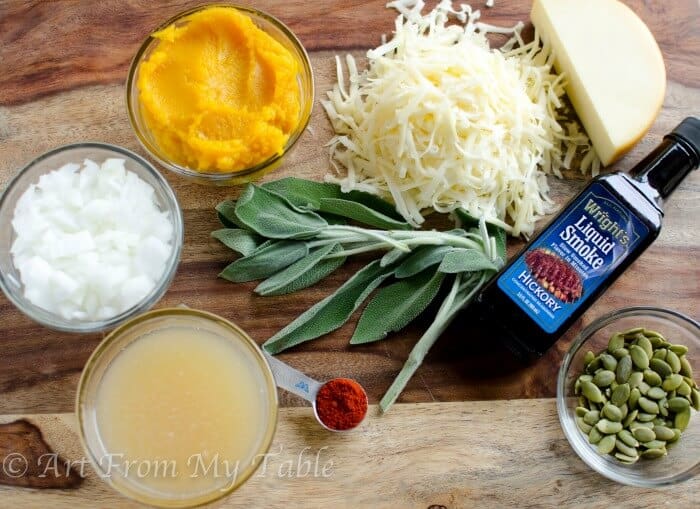 I wondered if I could get enough smoke flavor with some smoked gouda and smoked paprika or if I would have to add some liquid smoke.
And so the recipe testing began.  My husband was tasting, I was tasting, then I brought it to my neighbors to taste.  So all of us have affirmed this recipe, but I would love to know what YOU think!
Actually, my neighbor said it needed bacon, but that was BEFORE he tasted it.  Haha!  I'm 100% sure that bacon would be brilliant in this recipe, but, I didn't want it.  Not this time.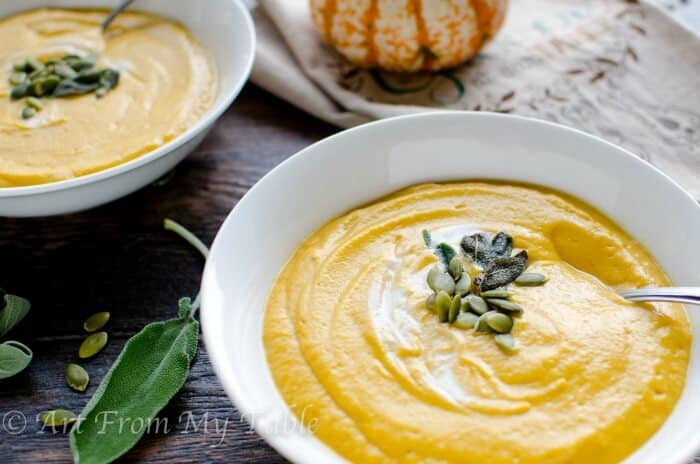 I had just made this Sweet Potato Mash that has bacon in it, so I was craving something different. Sounds pretty crazy right? I mean aren't we always craving bacon? Bacon makes everything better?  Or is that butter? 🙂
I had a load of fun creating this recipe.  I loved that somebody was craving something and gave me the idea.  So, if you have any ideas for recipes that you want to see, make sure you tell me about it!  I'll see what I can do.  🙂
I would love to connect with you!  Let's keep in touch, follow me on Facebook, Twitter, Instagram and Pinterest.  

Looking for more delicious soups?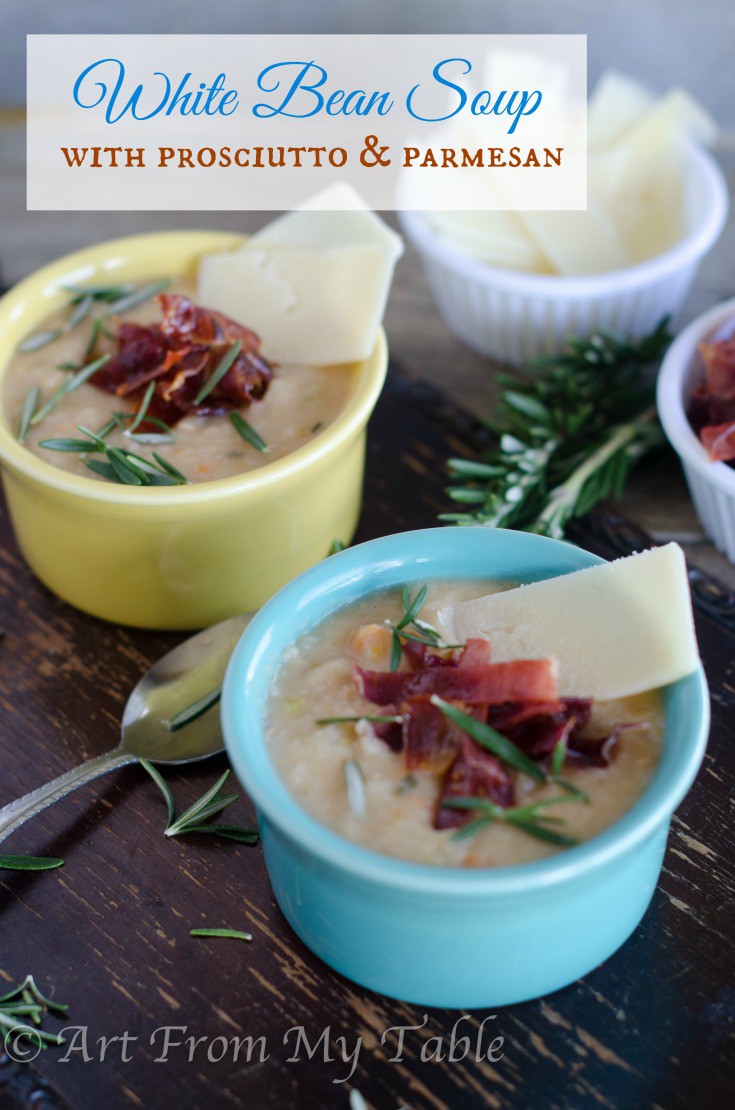 White Bean Soup
Lentil Soup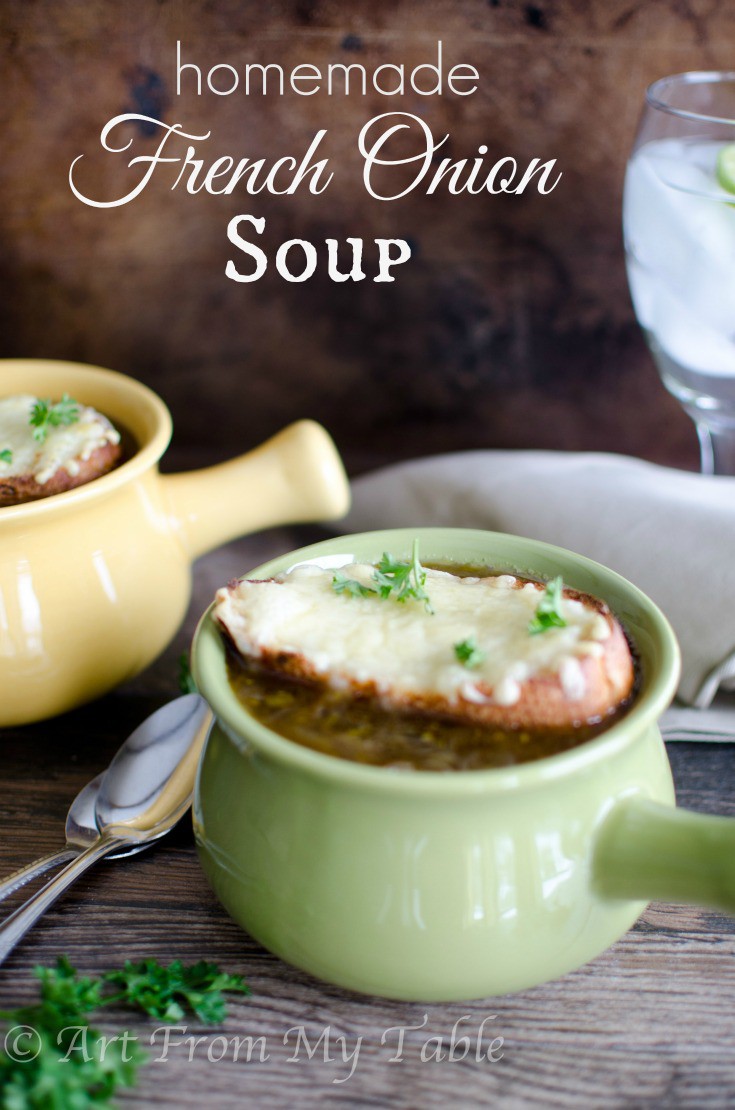 French Onion Soup
Inspiration in your mailbox!
Never miss a recipe by signing up here.  It's free, and you'll even receive a free copy of my cookbook "Family Favorites"
[mc4wp_form id="2571″]