Spicy Garlic and zesty lime come together beautifully to create a flavor you won't soon forget. Garlic Lime Chicken Breasts are easy to make, yet super versatile in the way you serve them. What are you waiting for? Fire up that grill!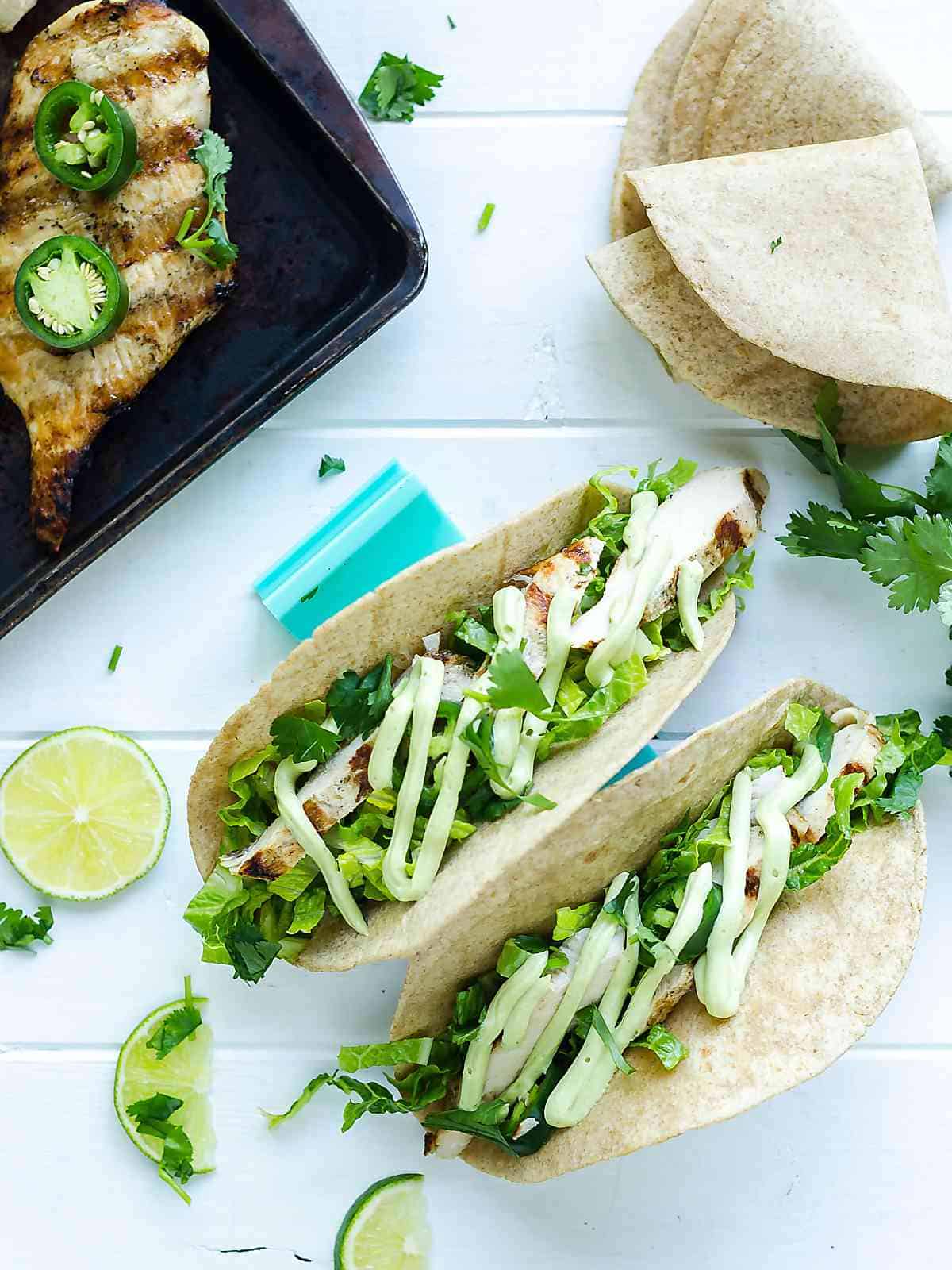 This post may contain affiliate links. Thanks for keeping the coffee brewing over here!
Summer Grilling Series
Summer is coming to an end.  🙁  I may have mentioned before (like a gazillion times) that it's my favorite season. Luckily, even with the temperatures beginning to cool, it's still grilling season at our house for a bit yet.
I think you'll love todays grilling recipe. These Garlic Lime Chicken Breasts are super easy. It's another marinade that comes together in a few minutes. Let the chicken soak in the goodness all day while you go on about your business.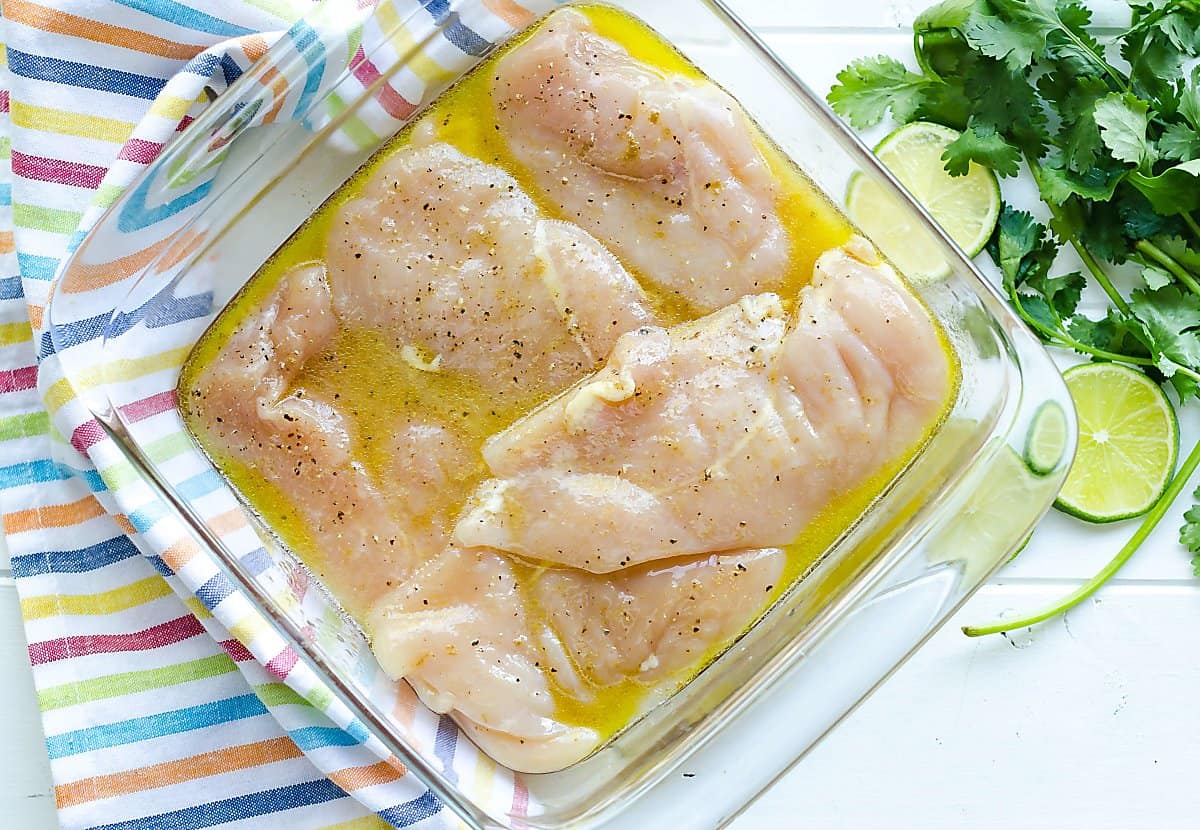 Garlic Lime Chicken Breasts
When you're ready to eat… fire up that grill. The cook time is only about 10 minutes unless your chicken breasts are super thick.  I typically fillet mine, and that helps them cook more evenly. Here are some tips for grilling perfection.
You can also prep the marinade, toss it all together on the chicken in a zip lock bag and freeze it for a later date. Let it thaw in the fridge, and walaah! Dinner is made. I come from a family of Magicians, you'd think I could use a better word that 'wa-laah'.  Abracadabra? Presto?  What's your favorite magic word?  😀
Pro Tips:
Make a double batch, cook one, freeze one. A great way to stock your freezer!
Cook extra for lunches during the week
Cook extra, then freeze it to eat later. Let it thaw and warm up for a quick lunch/dinner.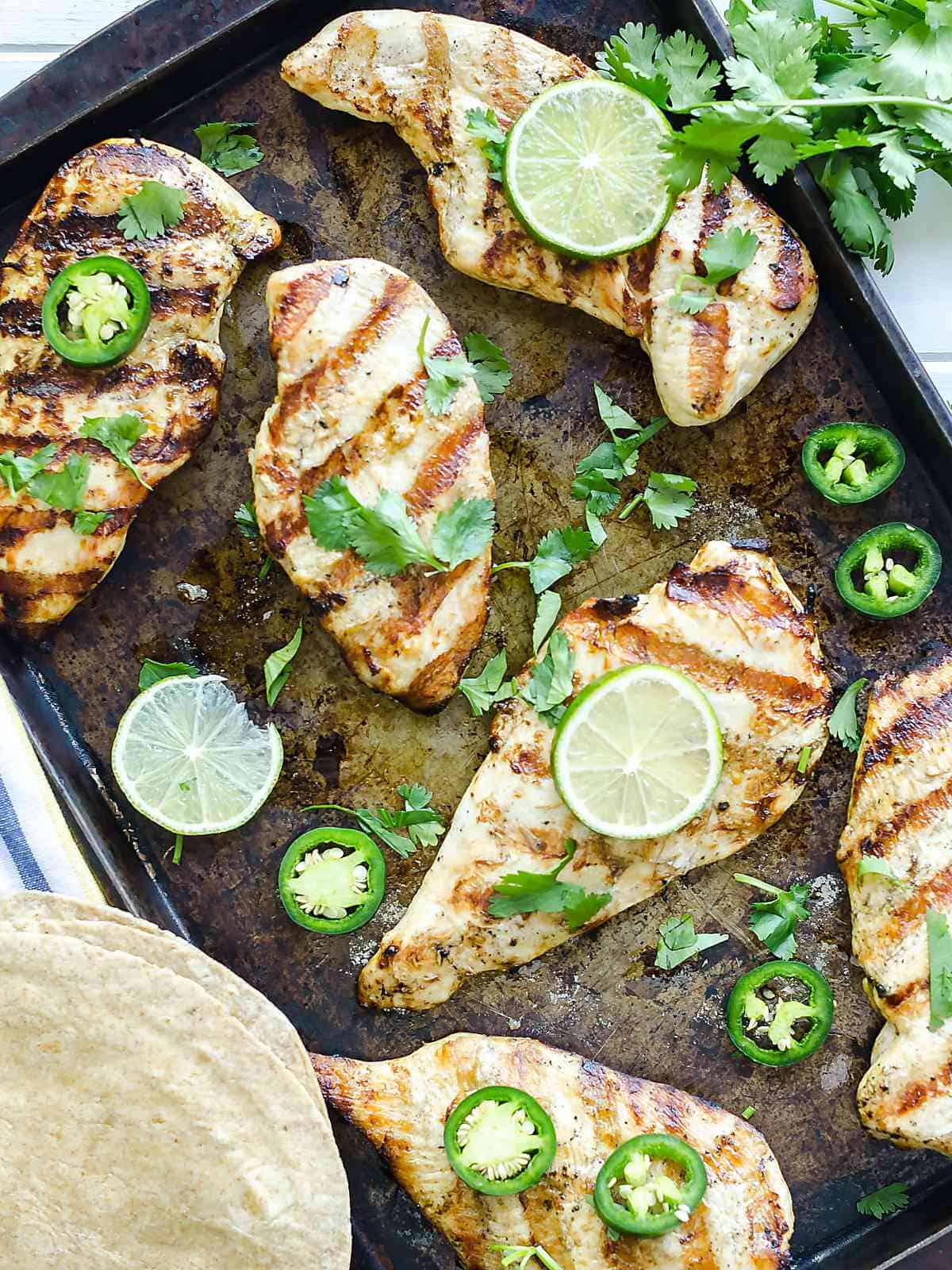 Garlic Lime Chicken 10 ways
We sliced the chicken breasts up and ate them on a whole wheat tortilla topped with a delicious creamy avocado sauce (recipe included!). If you use pro tip #2 and #3 above, here's some ways to serve it.
Tacos
As is, fresh off the grill
Main dish salad (love the dressing here)
Mason jar salad for on the go
Burrito bowls over rice/quinoa/cauli-rice
Over pasta or zucchini noodles
Sandwich
Skewers or Kebabs
Stir Fry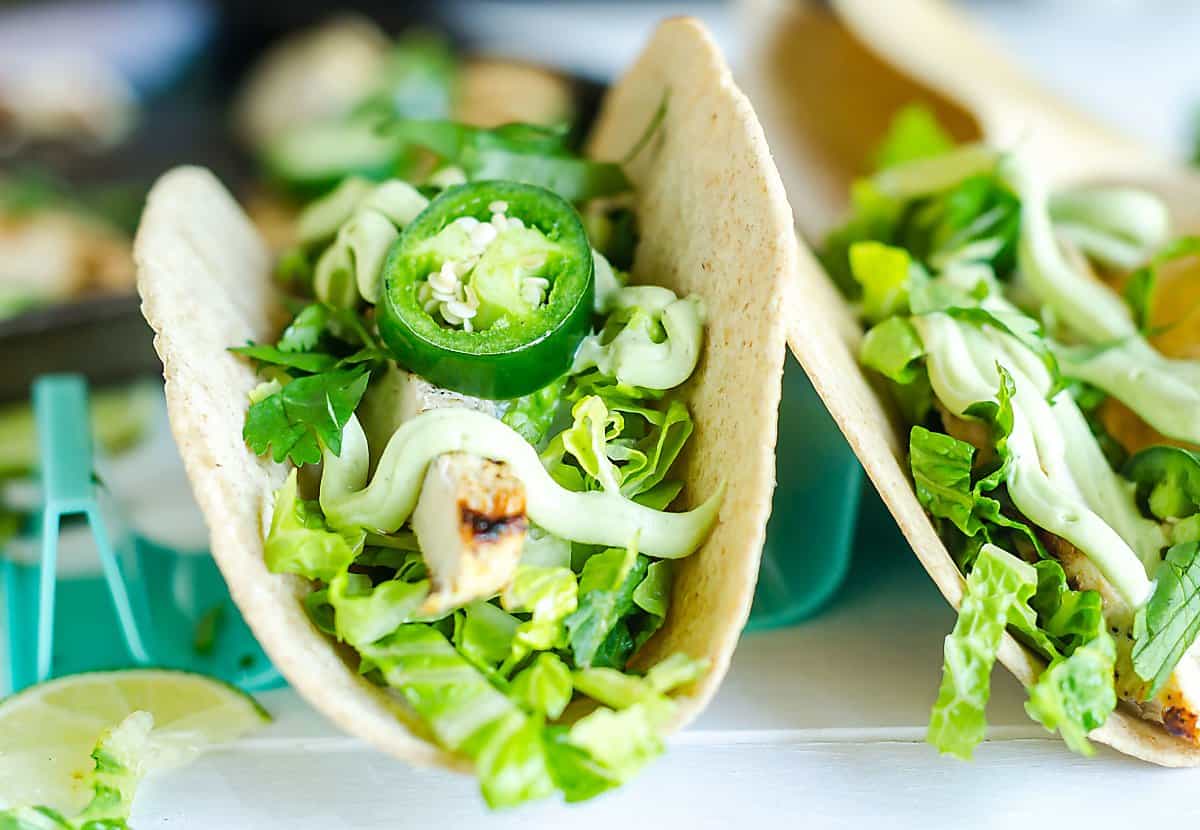 How to cook Garlic Lime Chicken Breasts
As grilling season comes to a close, don't think you can't still make this. I did mention versatility, didn't I? 😉 You can grill indoors on a grill pan. Or, cook it one of these ways:

Let's Get Cooking!

For more recipe inspiration, follow me on Pinterest and Facebook.  Like behind the scenes action? Check out my stories on Instagram.
Don't miss these~
Asian Turkey Burgers with Creamy Cole Slaw