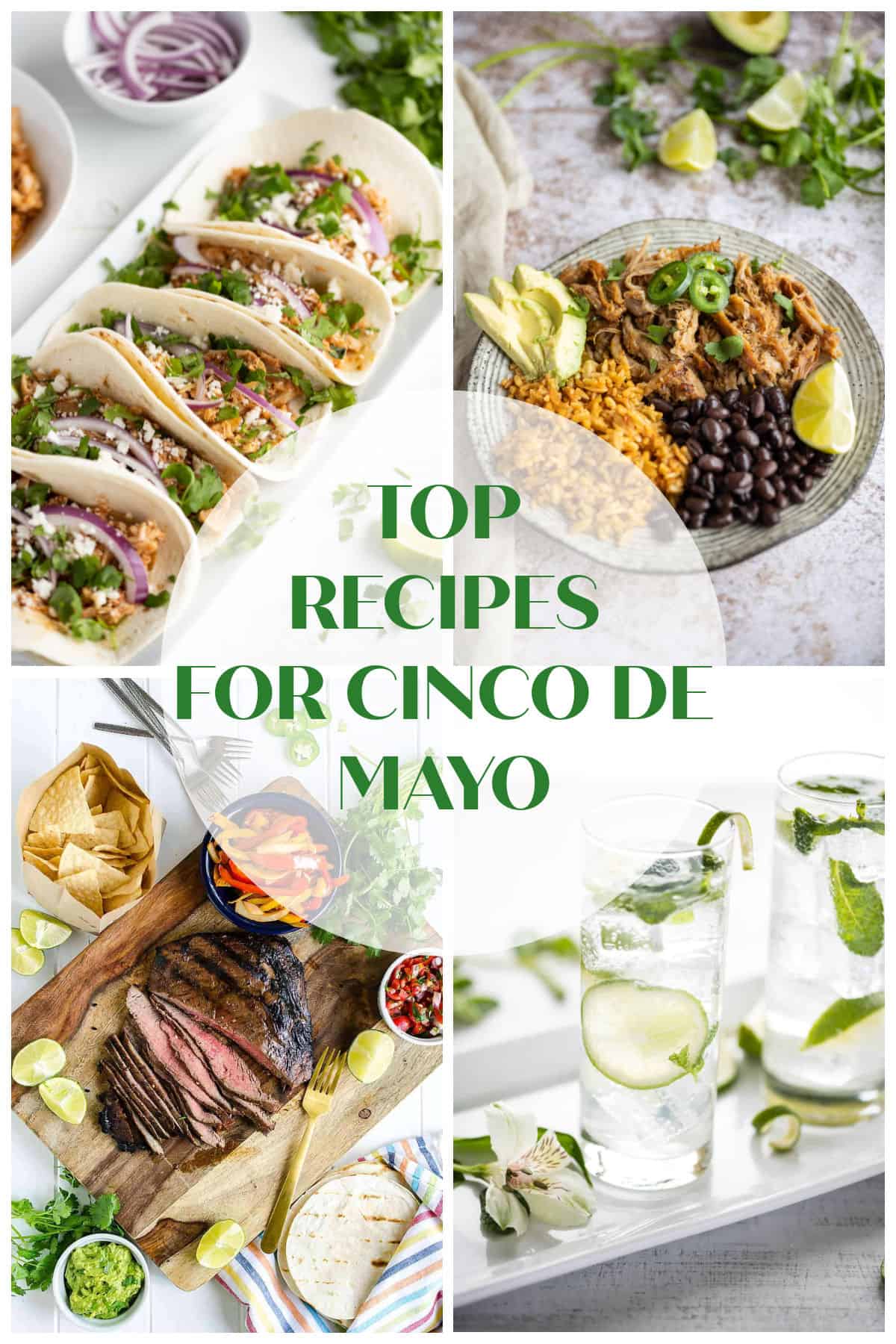 If you're looking for easy to make Cinco De Mayo food, I've got you covered! Here is a collection of my top Cinco De Mayo recipes. All made with real food, better for you, and will be devoured by all.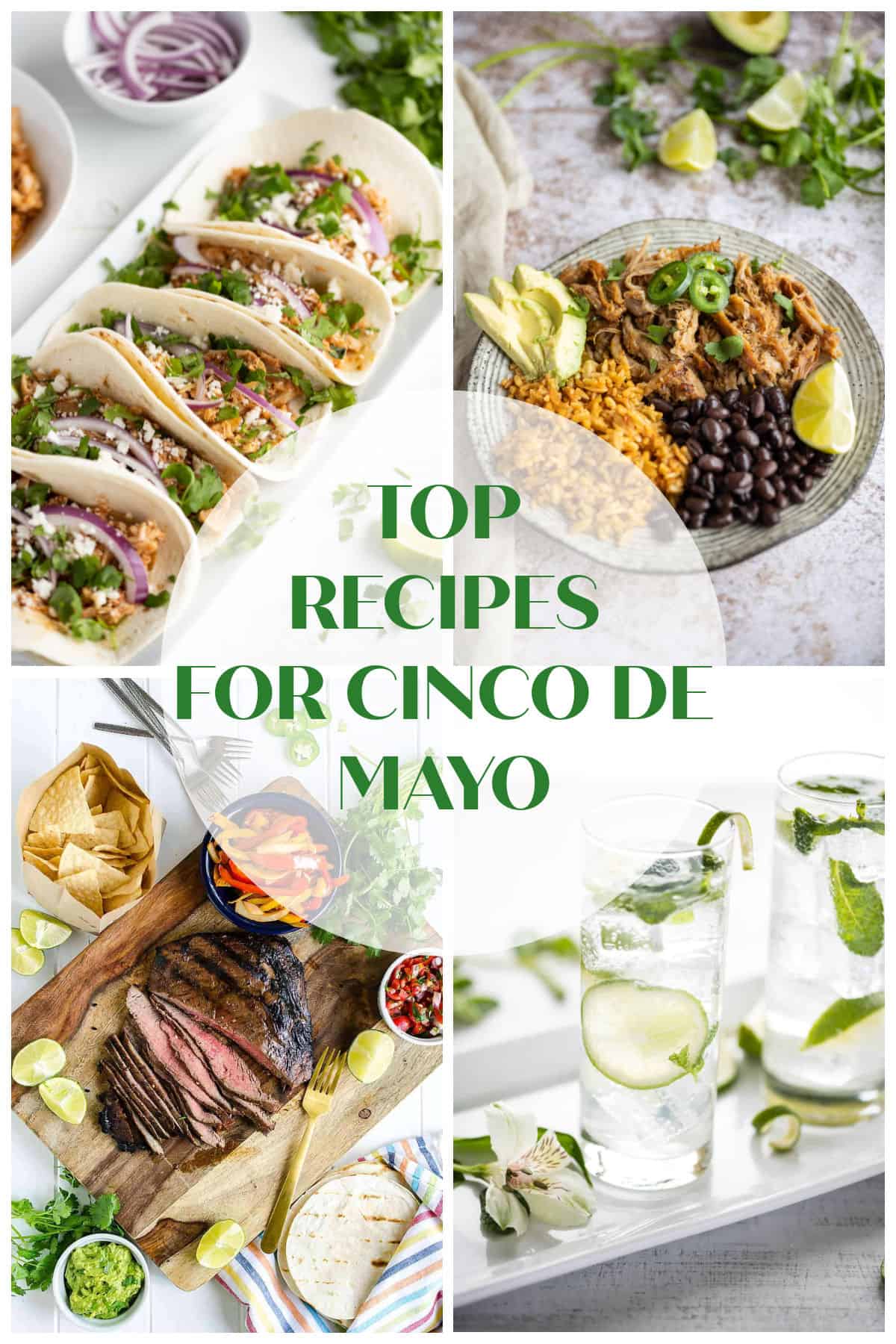 While there's not a lick of Mexican or Spanish in me, I LOVE Mexican food. I feel like we celebrate weekly-- I mean, what is Taco Tuesday for anyway? Seriously though, if I'm honest, in our culture Cinco De Mayo is more about the food than anything else.
I don't mean to be disrespectful about it, but I think many of us are looking for an excuse to throw a party or have a margarita. And I'm not judging!
These dishes are great for weeknight meals, feeding a crowd, or bringing to a potluck.