Quinoa Burrito Bowls are packed with chicken, plenty of fresh veggies, and of course nutritious quinoa! They're super easy to make and way better for you than take out.  A perfect delicious weeknight meal.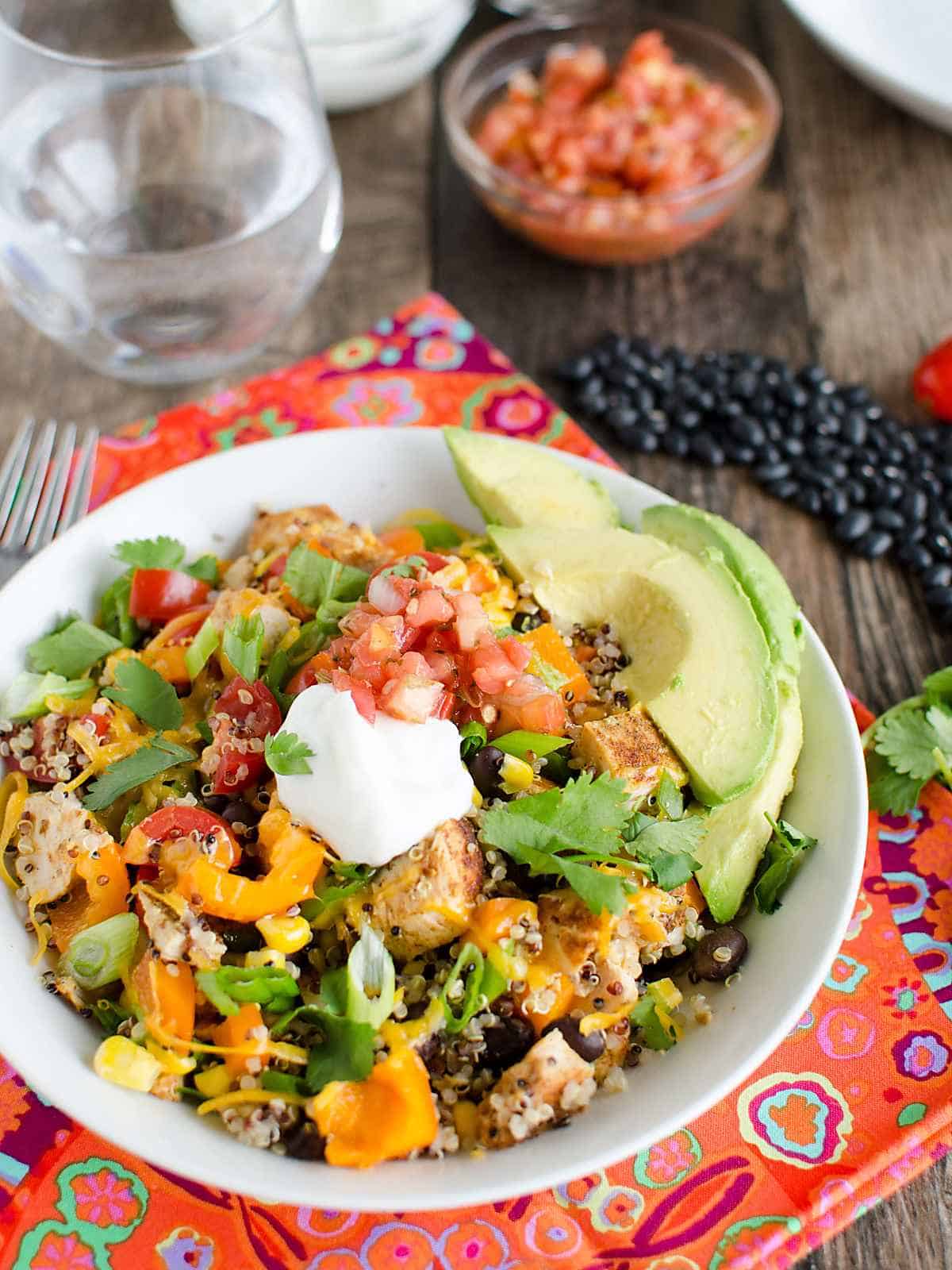 What's up with the bowls anyway?  Burrito bowls, Smoothie Bowls, Buddha Bowls…
I don't know why this is such a trend, but I'm totally in!  It's the simplest thing ever, and simplicity is high on my list.  Throw some food in a bowl and… wah-lah!  Dinner!  Works for me.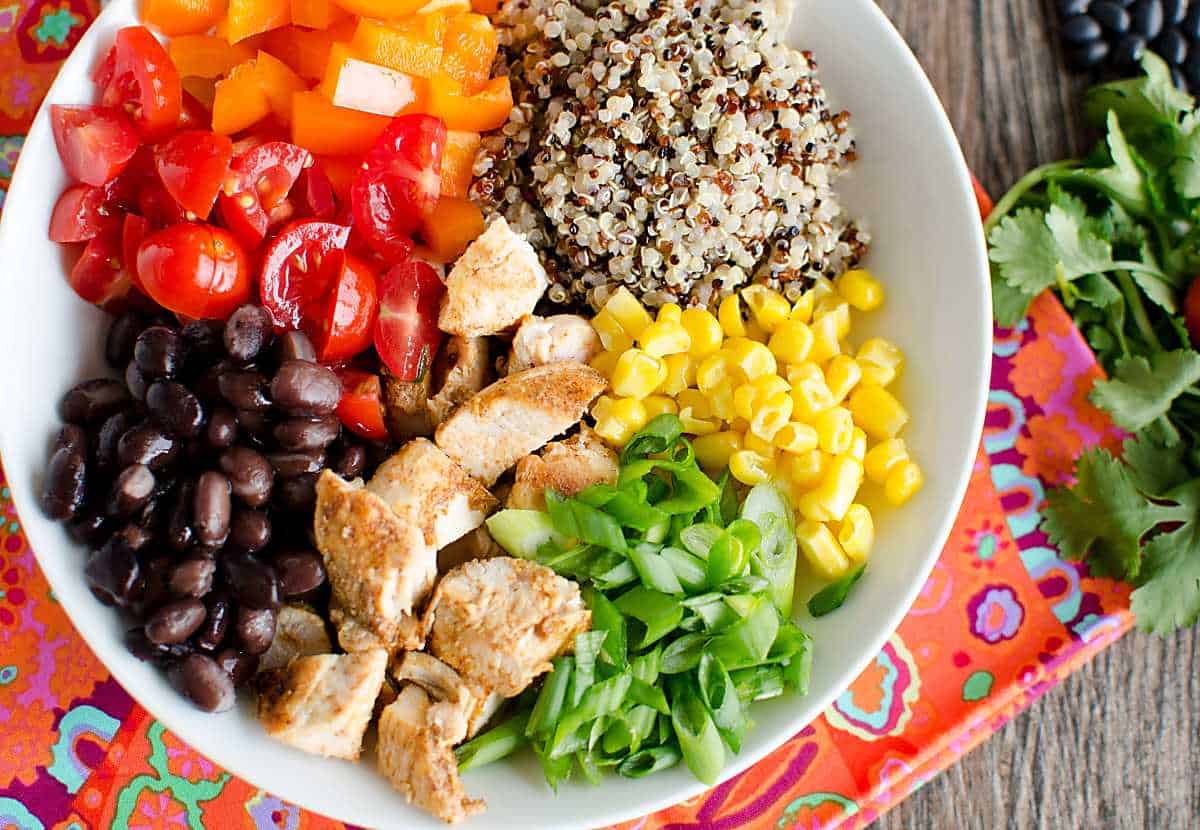 Quinoa Burrito Bowls
Actually the burrito bowls at the local Mexican fast food restaurant are one of my favorite things to order. So, why not make it at home?  Then we can eat it more often, while saving some cash and keeping things on the healthier side.
I've got nothing against going out~ I love a night out with my husband or my girlfriends.  And very occasionally my family.  But let's behonest, taking out 4 kids (who eat like adults I might add) and yourselves adds up pretty quickly. Plus, it's kind of stressful.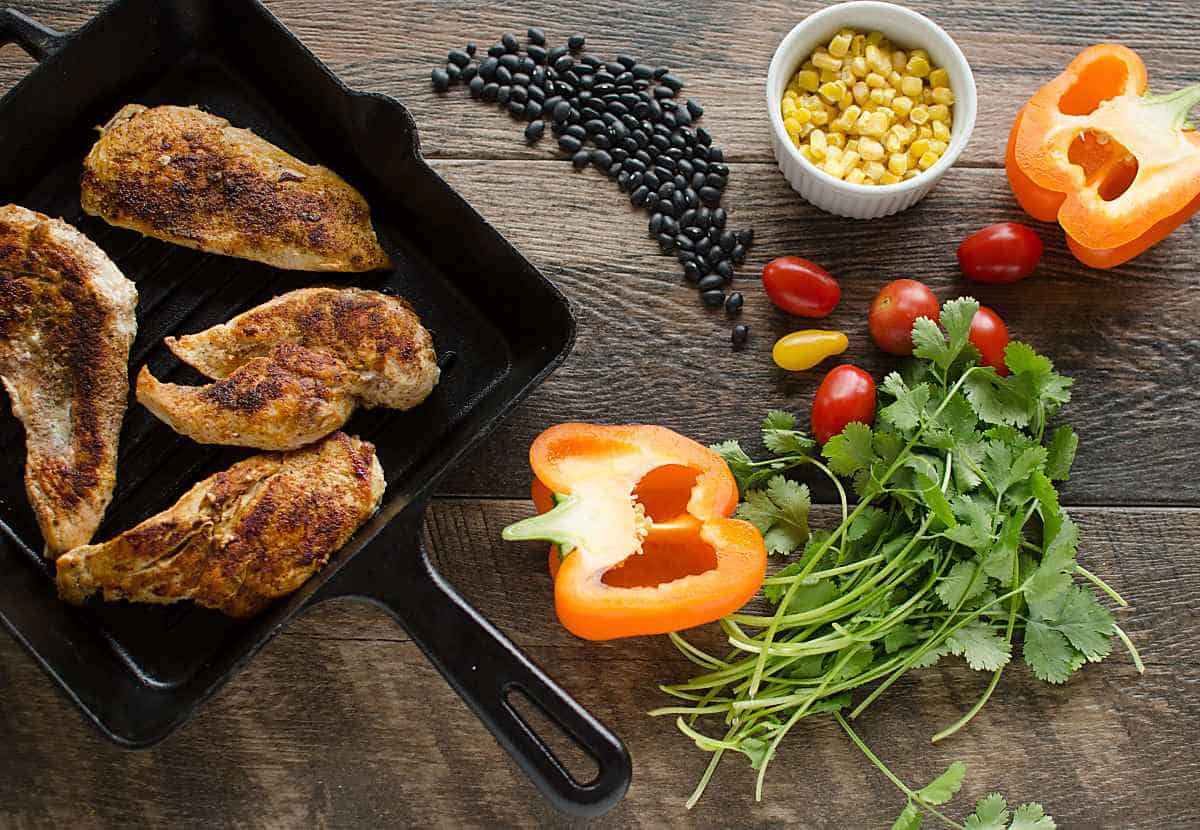 In my book everyday is a good day for Mexican cuisine!  I really don't get sick of it ever.  It's and excuse to eat guacamole, right?  Okay, so I don't really need an excuse. And these Quinoa Burrito Bowls are SO easy to make.  I season and cook the chicken myself, but if you were really in a pinch or just didn't want to, you could buy a rotisserie chicken from your grocery store.
Plan Ahead
These are also a perfect make ahead lunch idea.  You can prep 5 containers with the ingredients, throw it in your fridge and then just take them to work with you each day.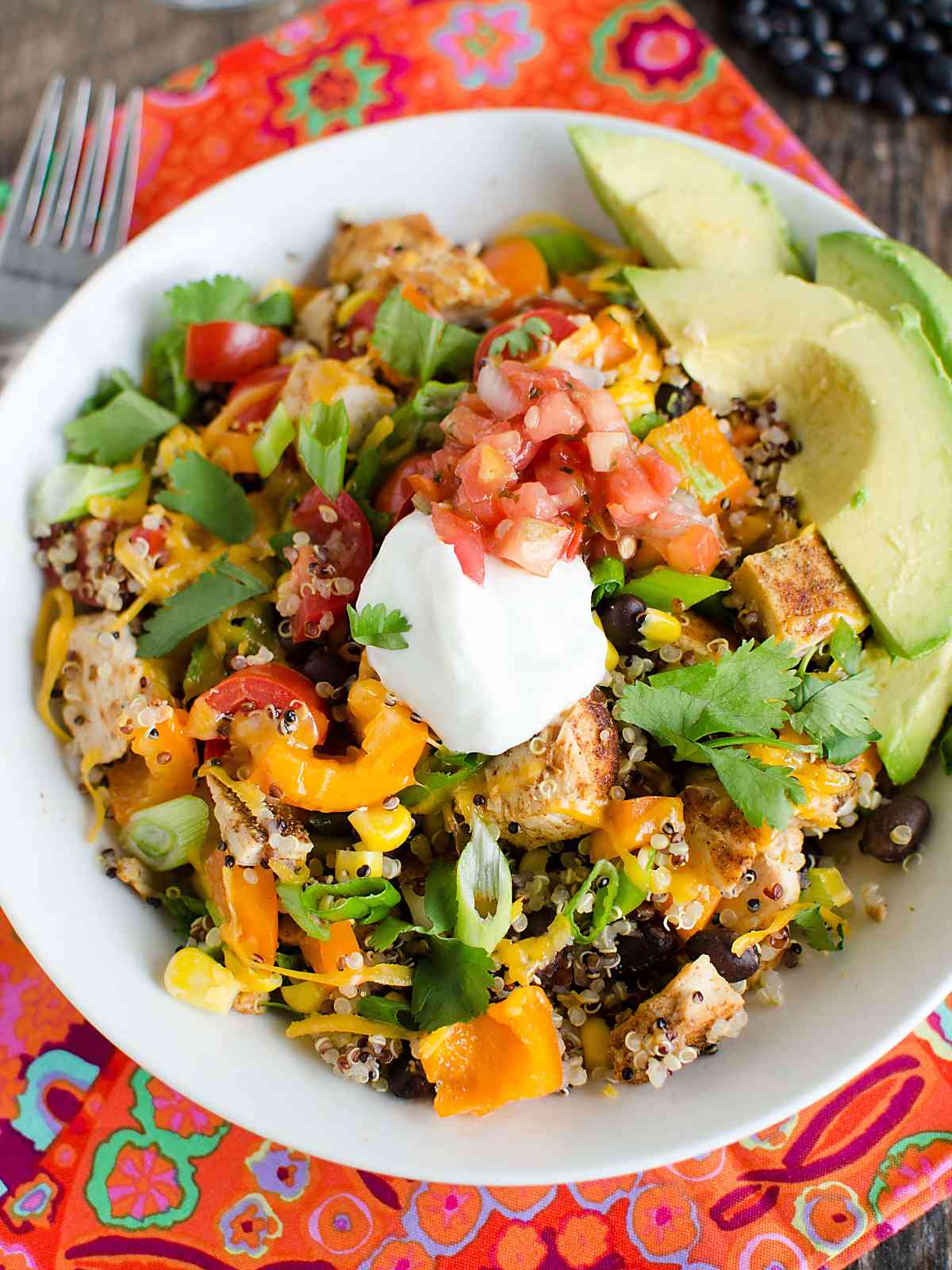 Let's get on with the recipe!  I love this because I usually have all these ingredients on hand.  The other perk to Quinoa Burrito Bowls is you can build your own bowl.  Set it up buffet style and let everyone choose their ingredients.  This works great if you have picky eaters.

I would love to connect with you! Leave me a comment and follow me on Facebook, Twitter, Instagram and Pinterest. 
Looking for more easy Mexican cuisine?