Creamy, decadent bittersweet chocolate pudding made from scratch topped with mint infused whipped cream.  A perfect dessert for St. Patricks day, or that thin mint girl scout cookie craving. It's so easy to make, you'll never buy packaged pudding again!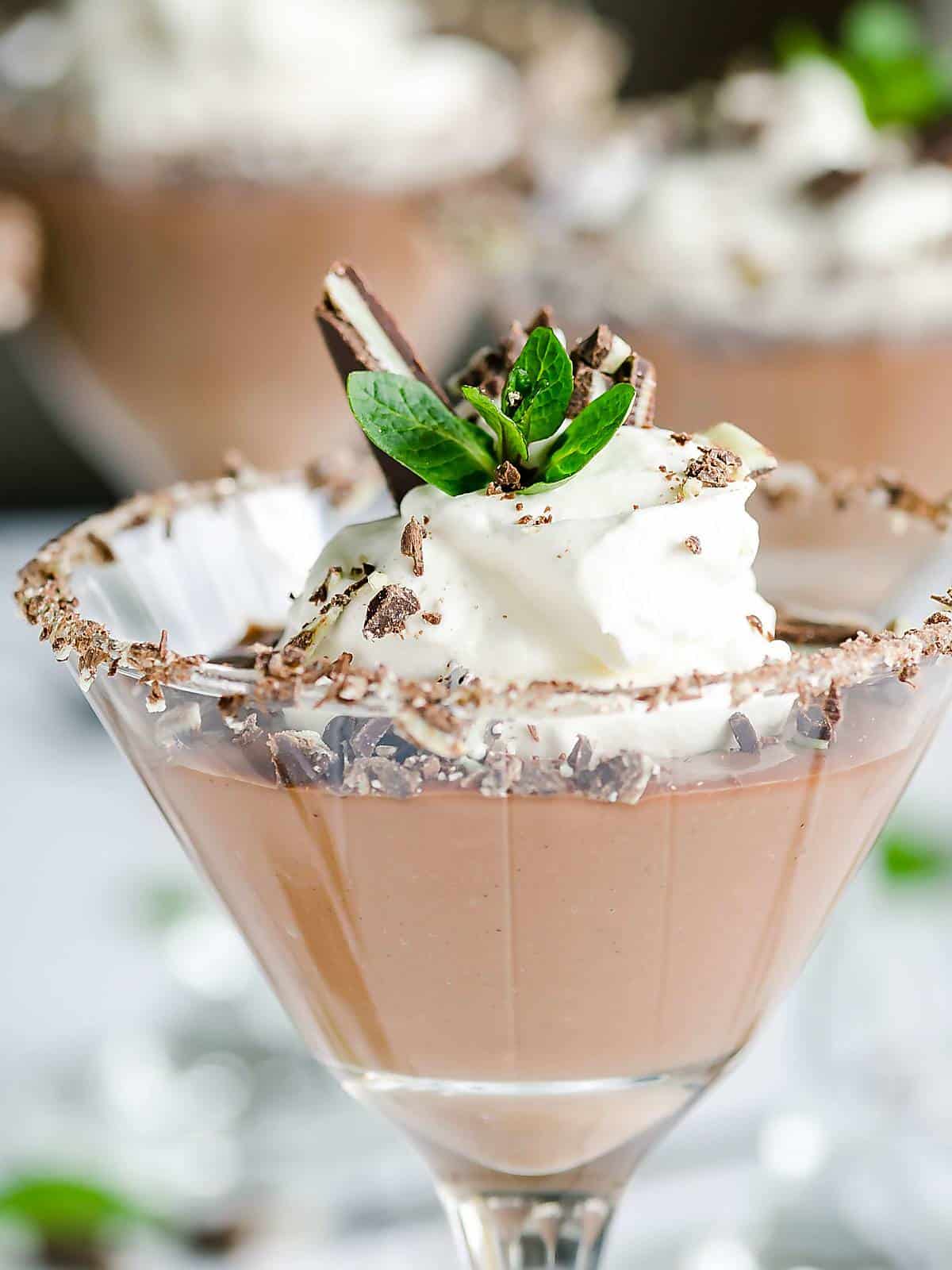 So do you guys celebrate St. Patricks Day?  We don't have one lick of Irish in us, but we love to celebrate!  Therefore, we do eat some Irish goodness this time of year.
Many years ago, we did this fun St. Patricks Day Mystery Dinner.  Ever since then, my kids ask every single year.
Each season, we indulge in Shepherd's pie. And I make an all natural better for you Shamrock Shake.  But this year I wanted to add a little sweet to our repertoire.  This is perfect for a St. Patty's day dessert, OR, do we have any girl scout cookie fans???  Yes, this reminded me of a thin mint cookie.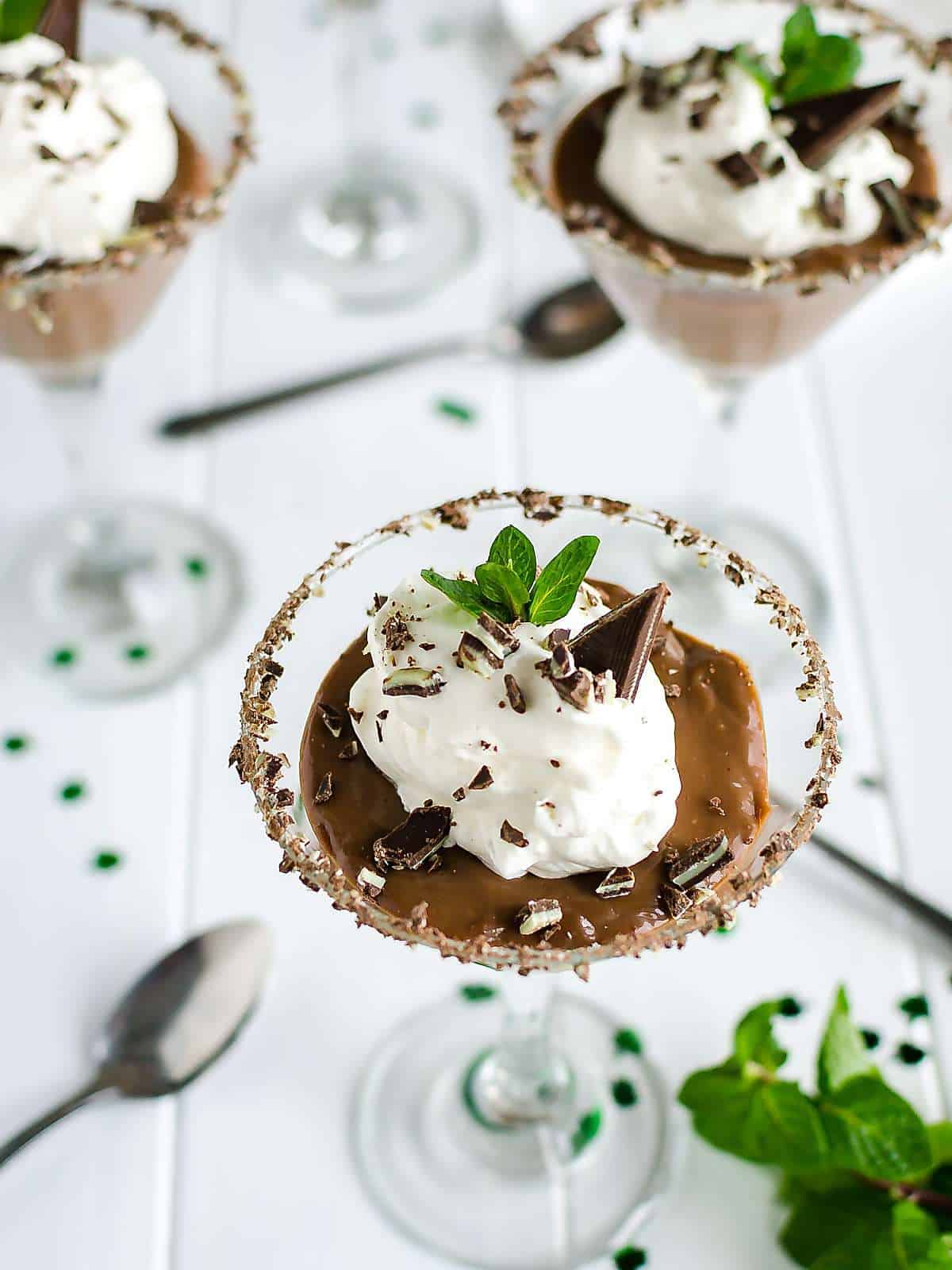 And who can turn down a thin mint?  I mean really!  If you can, you are my hero.  😉
I feel you have to be careful with mint, because it can be overpowering.  So, in this recipe, I just made a super easy bittersweet chocolate pudding from scratch, but I added the mint into the whipped cream.  
So, you still get the chocolate and mint flavors together, but it's not too much.   It's perfect, really.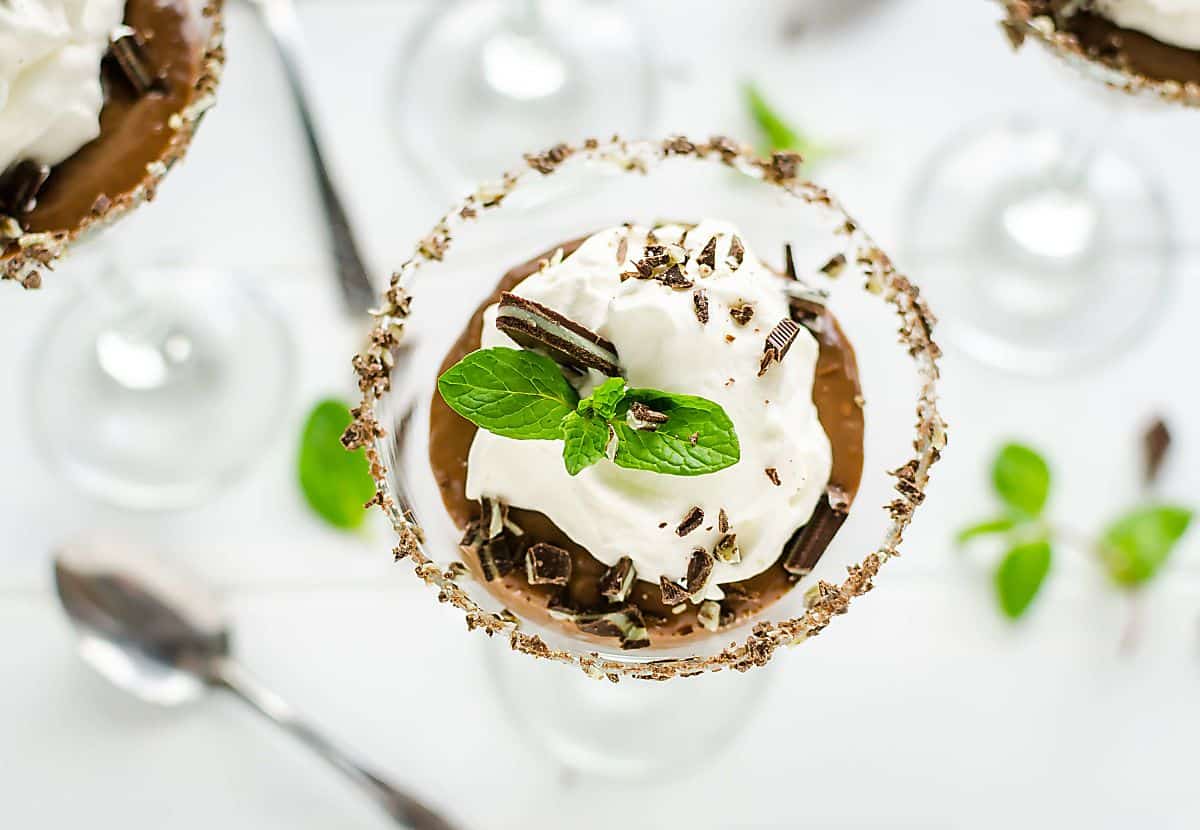 I have to tell you too, while I think pudding is fantastic, it hasn't made it's way to our table regularly. I'm not sure why, but when I was a kid, we had it much more often.  Then again, I didn't grow up eating the healthiest.  So maybe it's just because we do dessert in moderation.
I have a lovely reader to thank for this recipe inspiration (thank you Nora!!). She emailed me and mentioned she was looking for a from scratch chocolate pudding recipe.  This is what I came up with.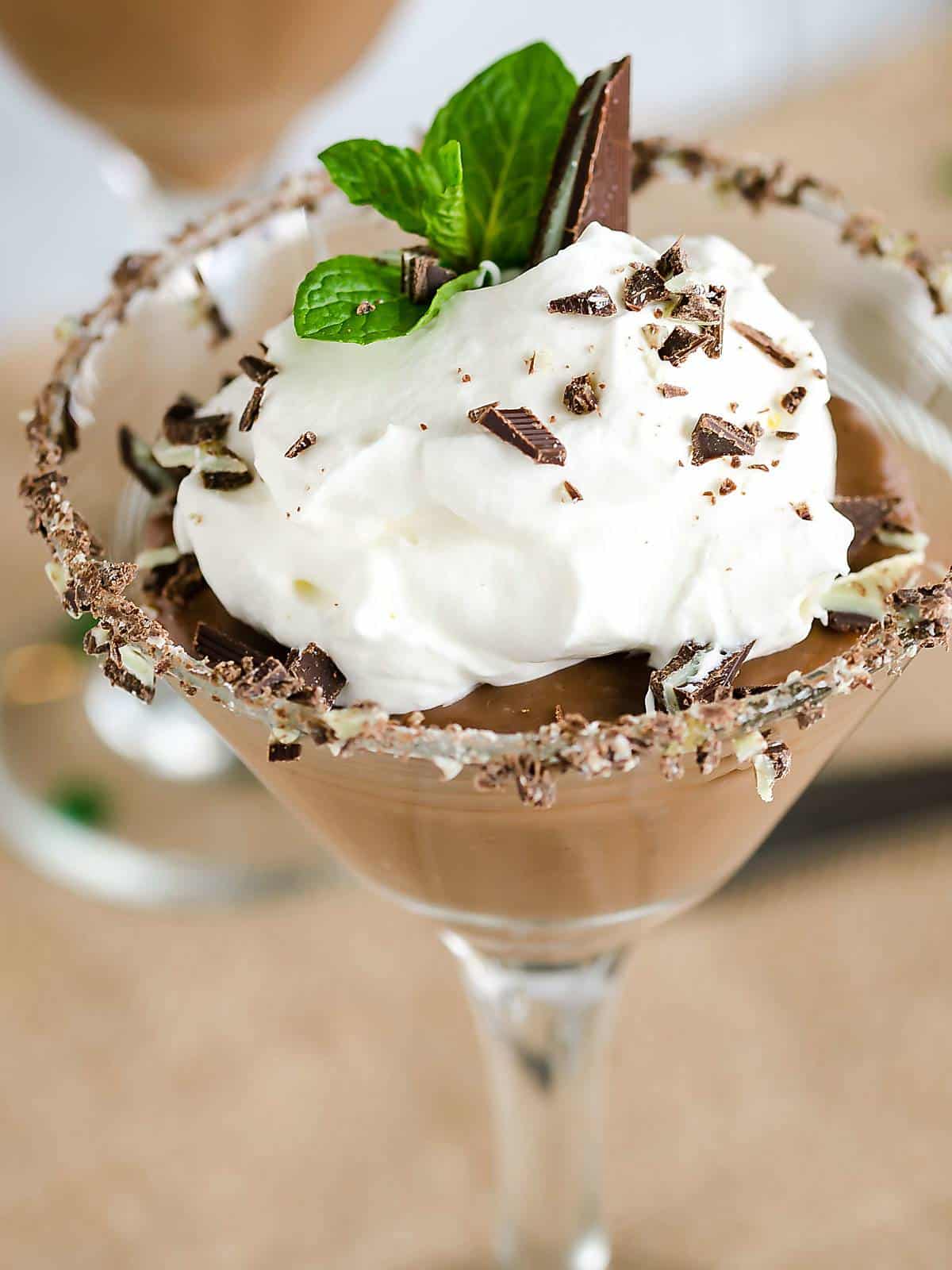 I would love to connect with you! Leave me a comment and follow me on Facebook, Twitter, Instagram and Pinterest. 
Looking for more desserts?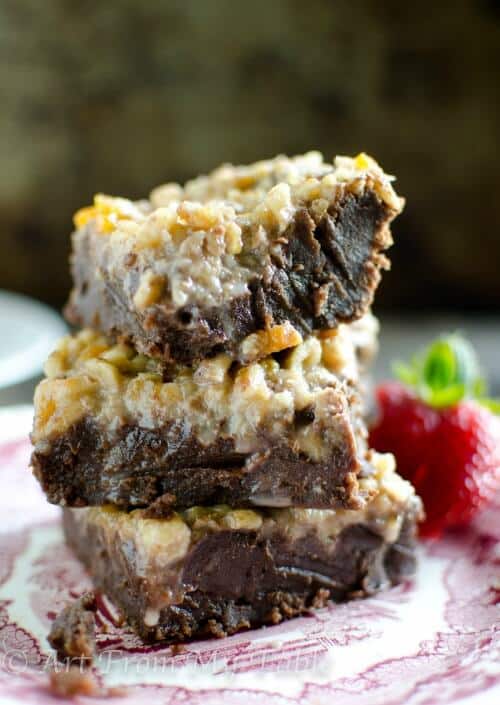 Palmer House Hilton Brownies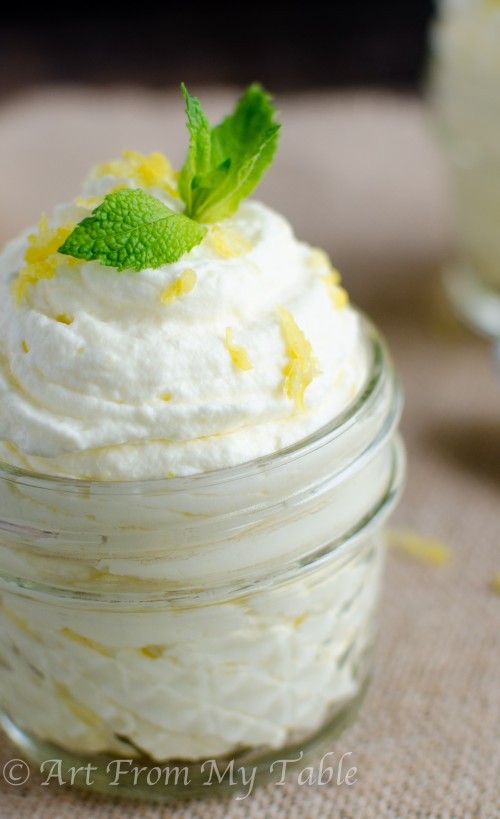 2 Ingredient Lemon Mousse