Tender juicy steak loaded with flavor, topped with crisp peppers and onions and all the fajita fixin's. These grilled flank steak fajitas will feed a crowd.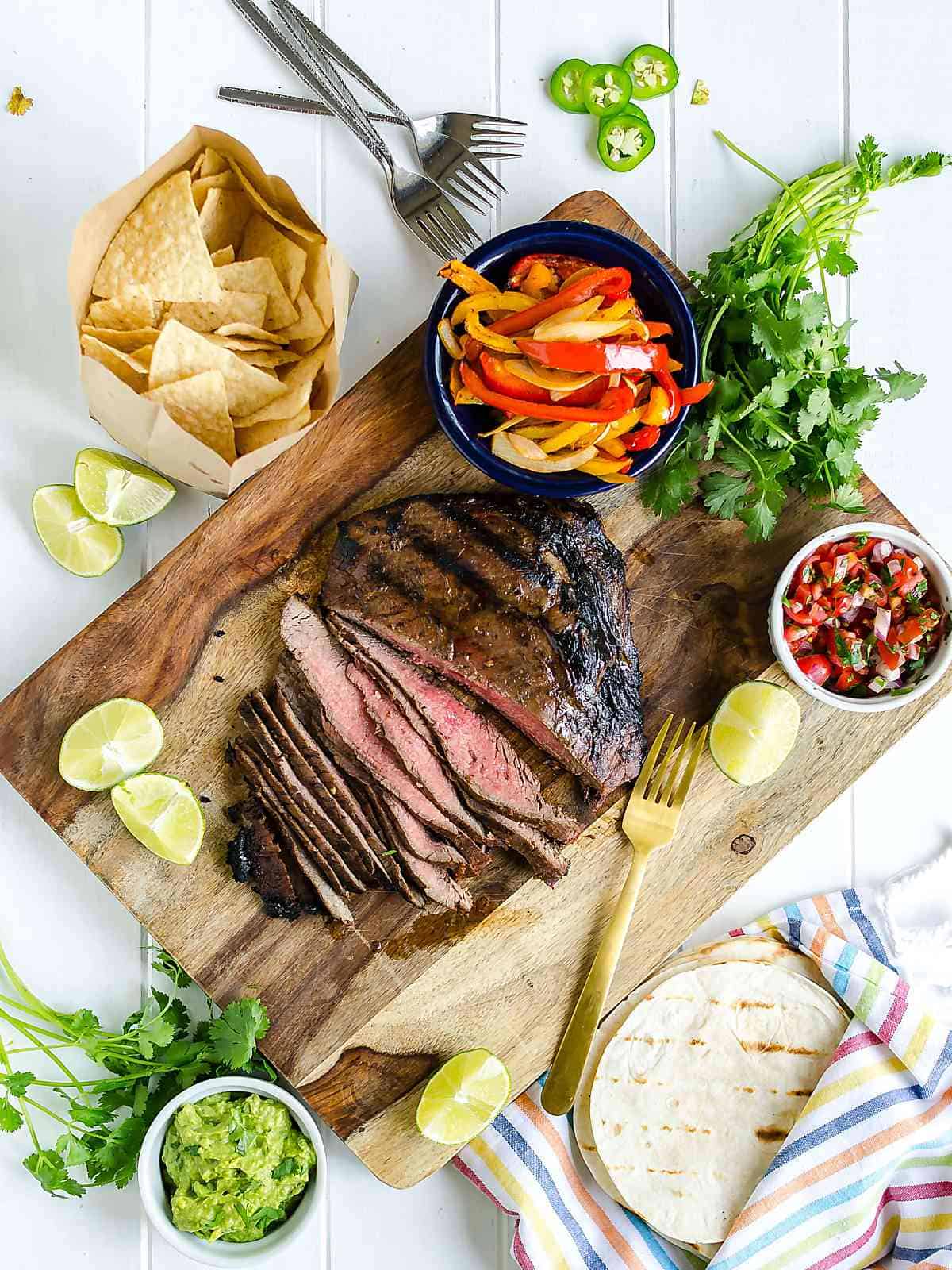 Summer Grilling Series
Welcome back to the summer grilling series where today we're talking fajitas! Fajitas used to be something I only ordered in a restaurant, until one day I thought, why don't I make these at home? Turns out it's pretty easy.
We just filled our freezer once again with 1/4 cow. I used to buy one every year, and then we lost our source. But recently, I was at a friends house with my kids, and she had another friend there, who just happens to raise beef.
I was beyond excited! I really missed having beef in the freezer.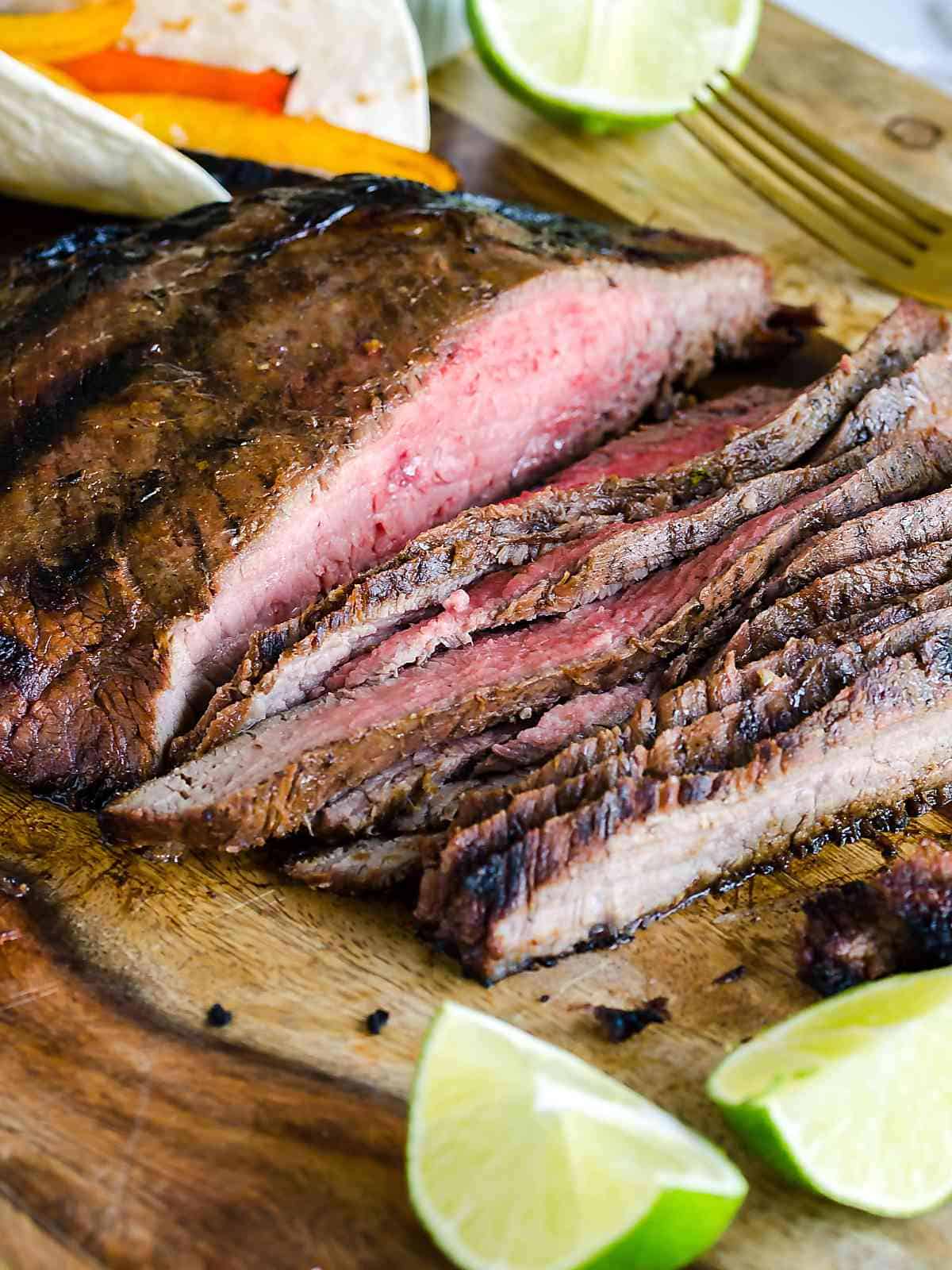 What to do with Flank Steak
The first time we bought 1/4 cow, I had received a couple of different cuts of meat that I really didn't know how to prepare.  Flank steak was one of them. I quickly learned, it's fantastic for fajitas, stir fry, or we love these flank steak pinwheels, which look super fancy, but are really easy.

It's best marinated, which is why it's perfect for this grilled flank steak fajitas recipe. It only needs 30 minutes of time in the marinade, but if you can make it the night before, it's totally worth it and has much more flavor.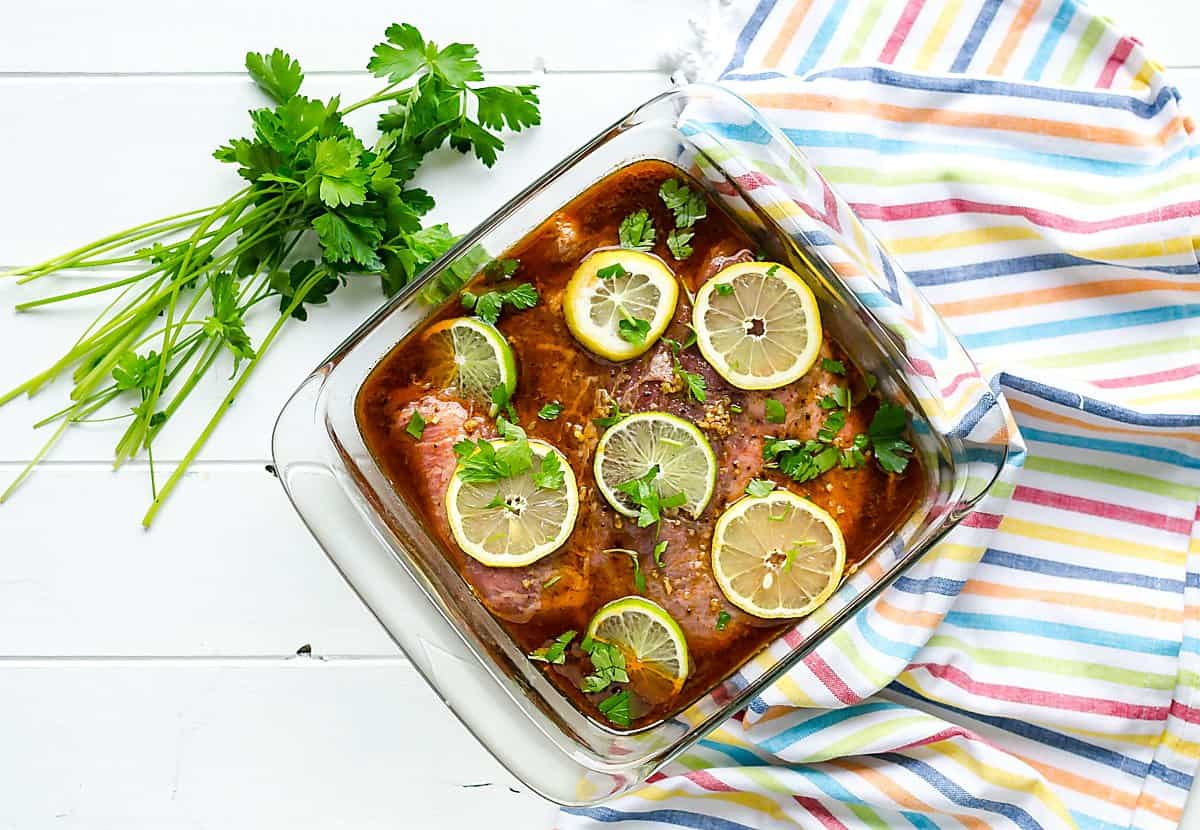 You can even make this up ahead of time and freeze it. I love my freezer, can you tell?  🙂 The only thing better than a freezer full of meat, is one full of meals ready to go.
We recently lost our power, not long after filling my freezer with not only this beef, but 12 whole chickens. My husband drove an hour and a half to purchase a small generator to keep the freezer going. As you can imagine, they were sold out everywhere closer.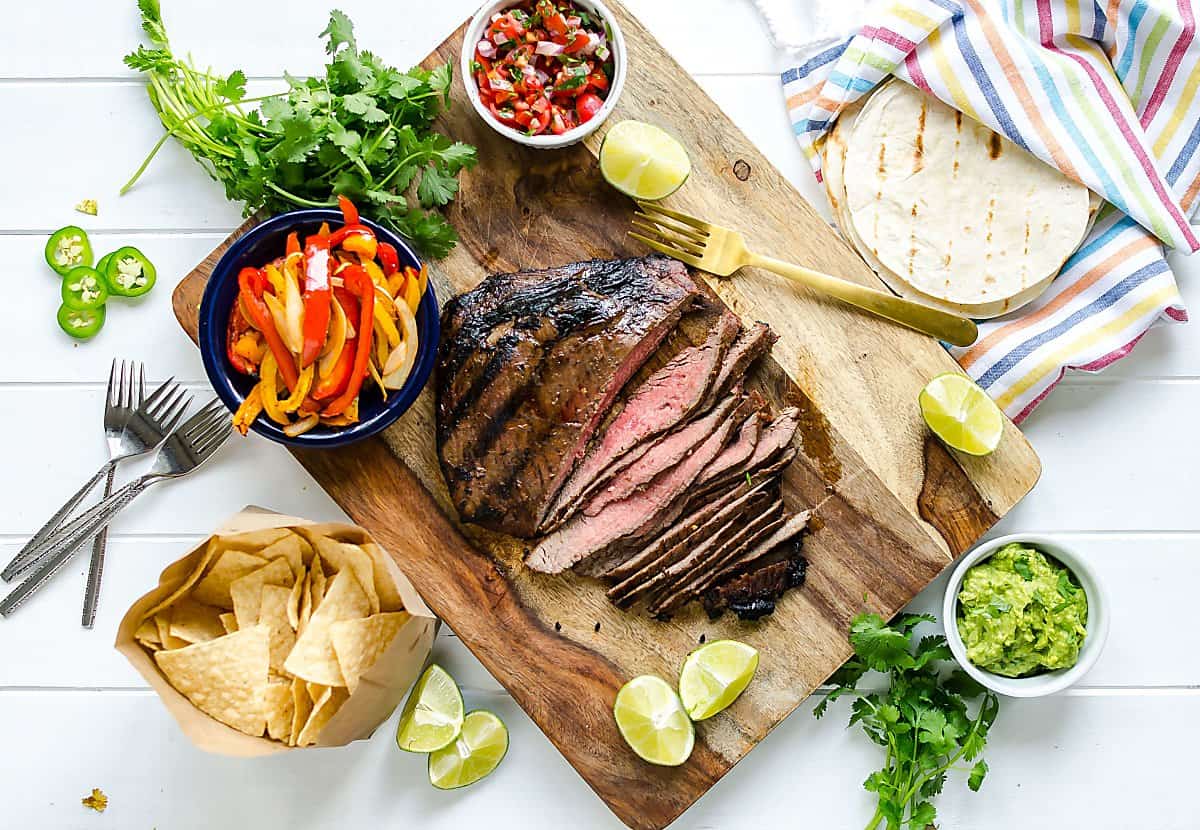 We ended up being without power for a day and a half. Many people went several days without it. The things we take for granted!
Grilled Flank Steak Fajitas
Whether you are making these for your next gathering or your family, I think you'll love this easy steak fajitas recipe. It's well seasoned, the soy sauce tenderizes it beautifully, and there's a hint of citrus flavor, it's delicious!
Serve it on warmed or grilled tortialls with sautéed bell peppers & onions, lime wedges, guacamole, homemade salsa, or pico de gallo.
Grab the recipe below!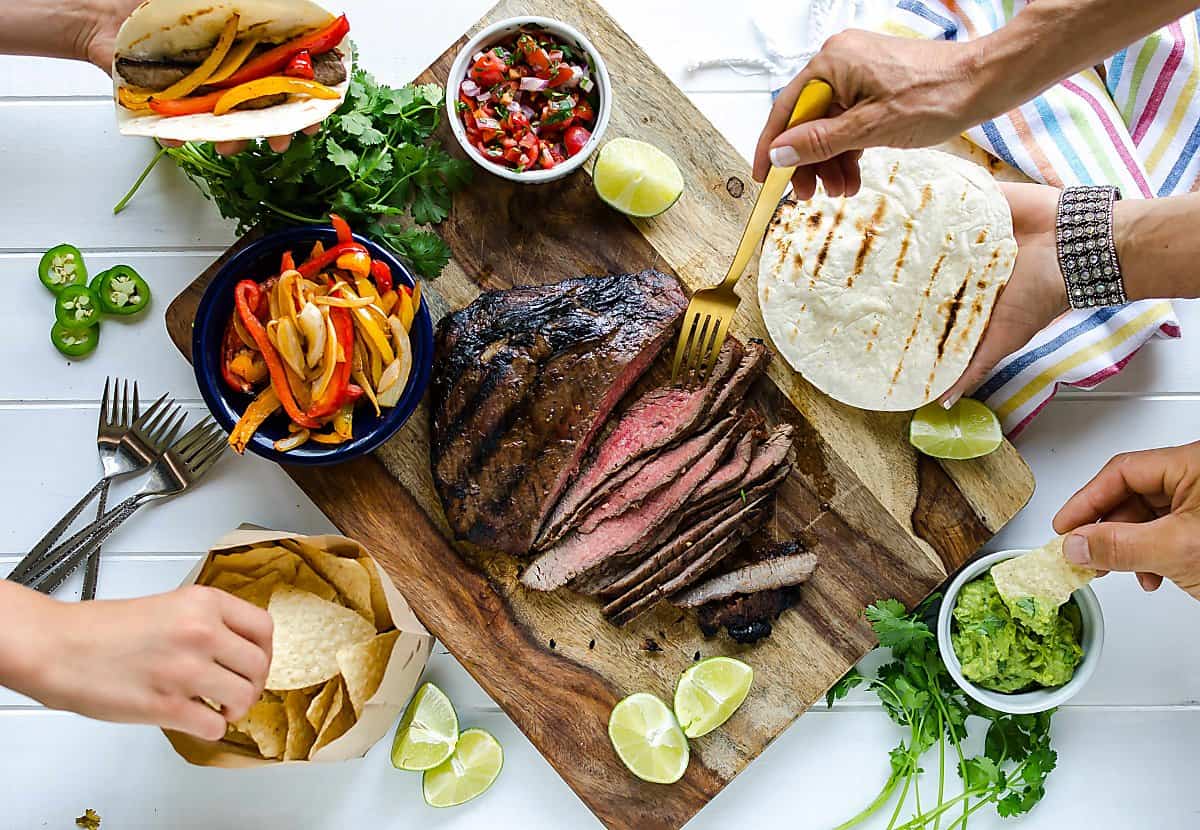 For more recipe inspiration, follow me on Pinterest and Facebook.  Like behind the scenes action? Check out my stories on Instagram.
If you like fajitas, you can also try this sheet pan version of chicken fajitas.
If you're looking for more grilling recipes, check out these: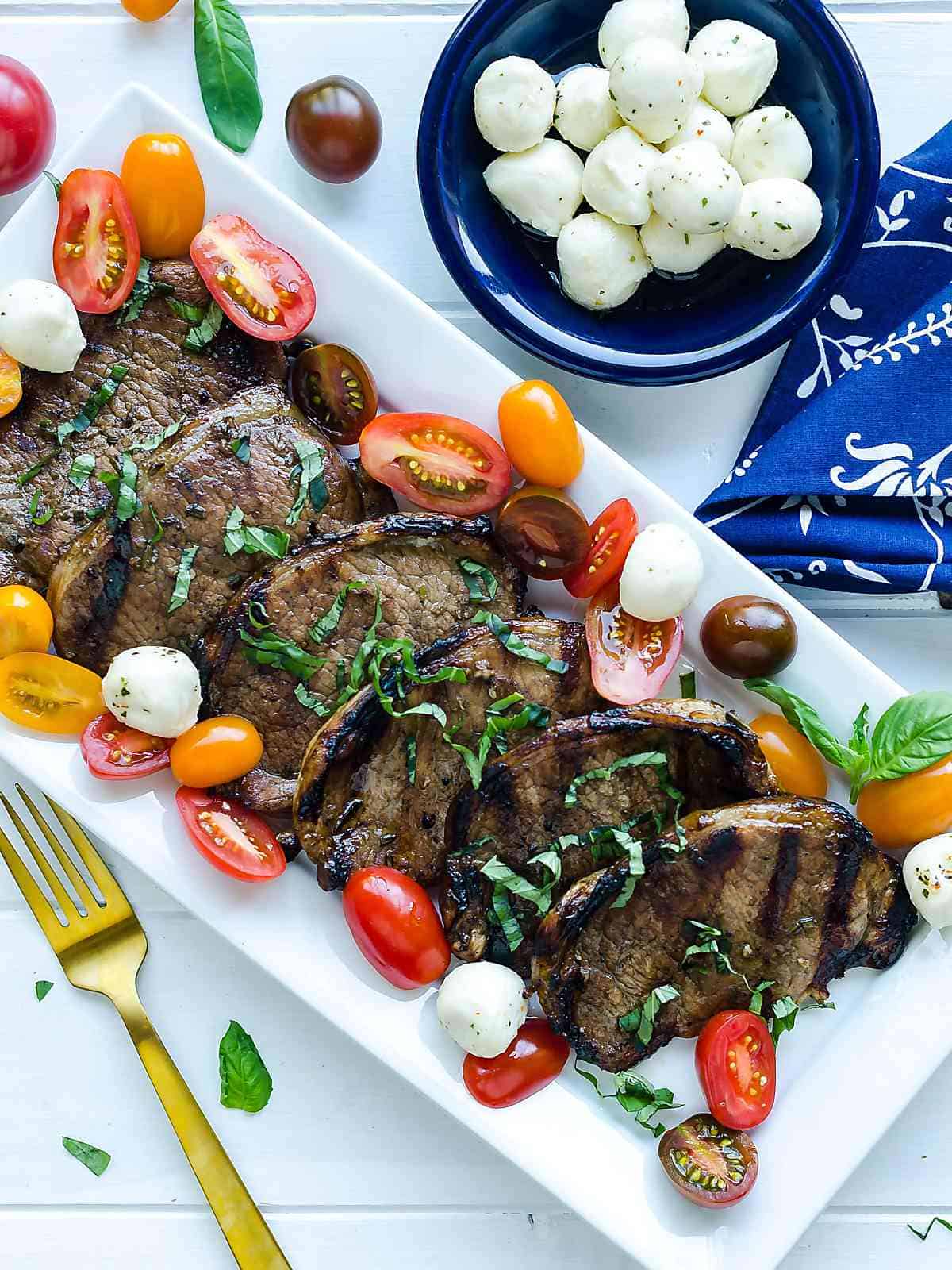 Balsamic Grilled Pork Chops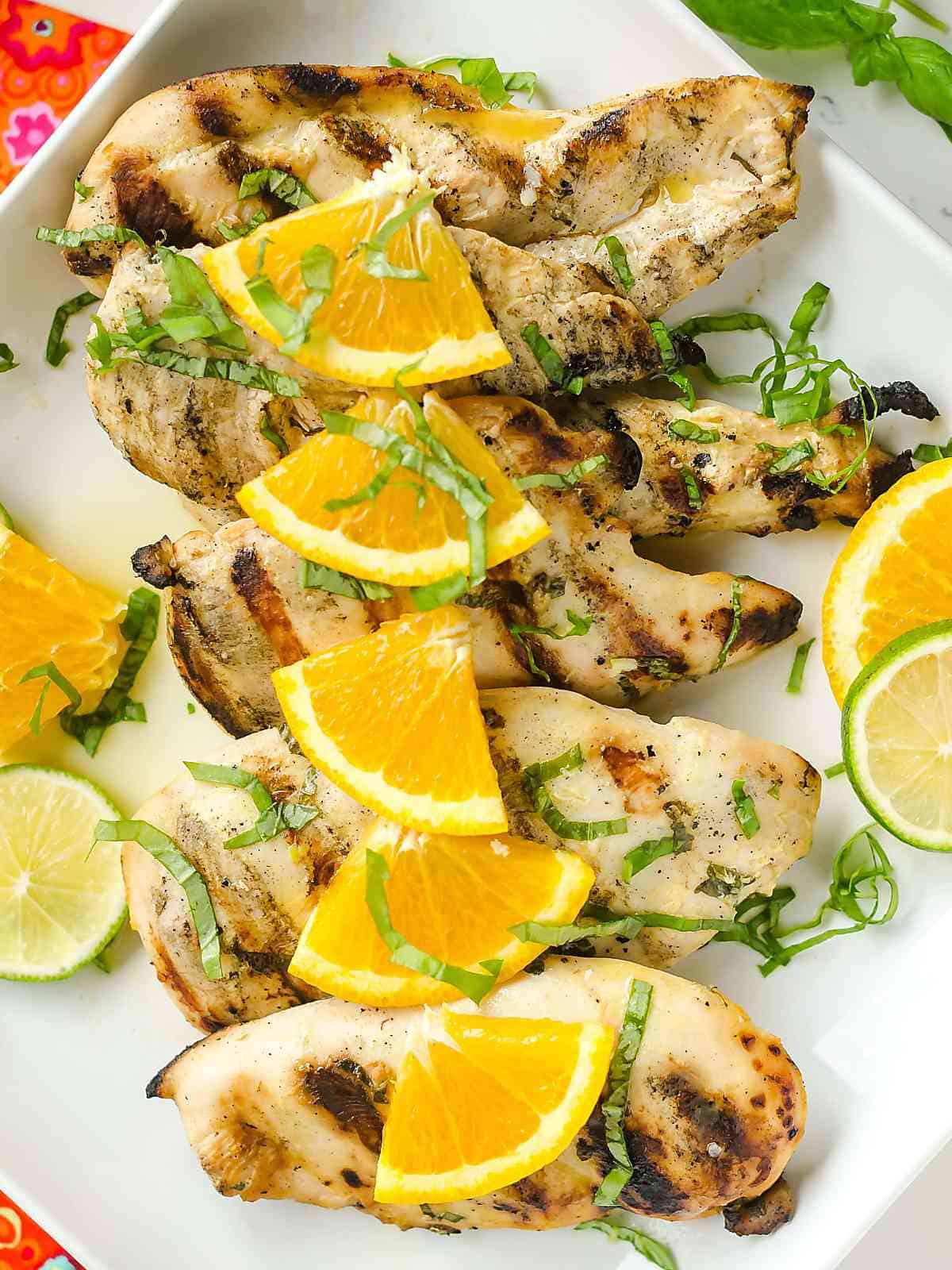 Citrus Basil Chicken