There's nothing like a big juicy burger fresh off the grill. These Asian style turkey burgers are lower in fat but high on flavor. A nice alternative if you're looking for a healthier option.
Summer Grilling Series
Welcome (or welcome back) to the Summer Grilling Series where I'm sharing just for the grill deliciousness. These Asian style turkey burgers are the latest addition. They're oh so juicy and topped with homemade crispy creamy cole slaw (recipe included!).
Why turkey burgers? Well, in my head I figure everyone probably has a go-to burger recipe, or can make one simple enough. I like to keep things interesting. Ground turkey is lower in fat and considered healthier for you. And, it just sounded good.

This post may contain affiliate links. Thanks for keeping the coffee brewing over here!
Asian Style Turkey Burgers
Okay, so these are super simple to make. Don't let extra ingredients scare you, it's what packs the burgers with some punch. You just combine everything together, mix it with your hands and you're on your way.
I love using fresh ginger root whenever I'm making Asian dishes, however, it can easily be subbed out for ground ginger. I have this ginger grater, and it works like a charm. I promise the fresh flavor is worth it. Plus you'll be able to use it in other recipes such as Asian Stuffed Peppers, Teriyaki chicken, or homemade salad dressings.
Grilled to perfection
Always preheat your grill, and you want it hot, 400-500 degrees.
Start with a clean grill grate. After it heats up, you can scrape it with a grill brush, or crumpled foil.
Never flatten or press on your burger while it's cooking. This releases the juices which can cause fire to flame up, and it dries out your burger.
Make an impression on your burger. Put your thumbprint in the middle. This keeps the burger from bulging in the center while it's cooking–which makes you want to flatten it with your spatula.

Enjoy your burgers! Snap a photo when you try these and tag me on social media. I love to see what's on YOUR table!
For more recipe inspiration, follow me on Pinterest and Facebook.  Like behind the scenes action? Check out my stories on Instagram.
For more grilling greats, check out these…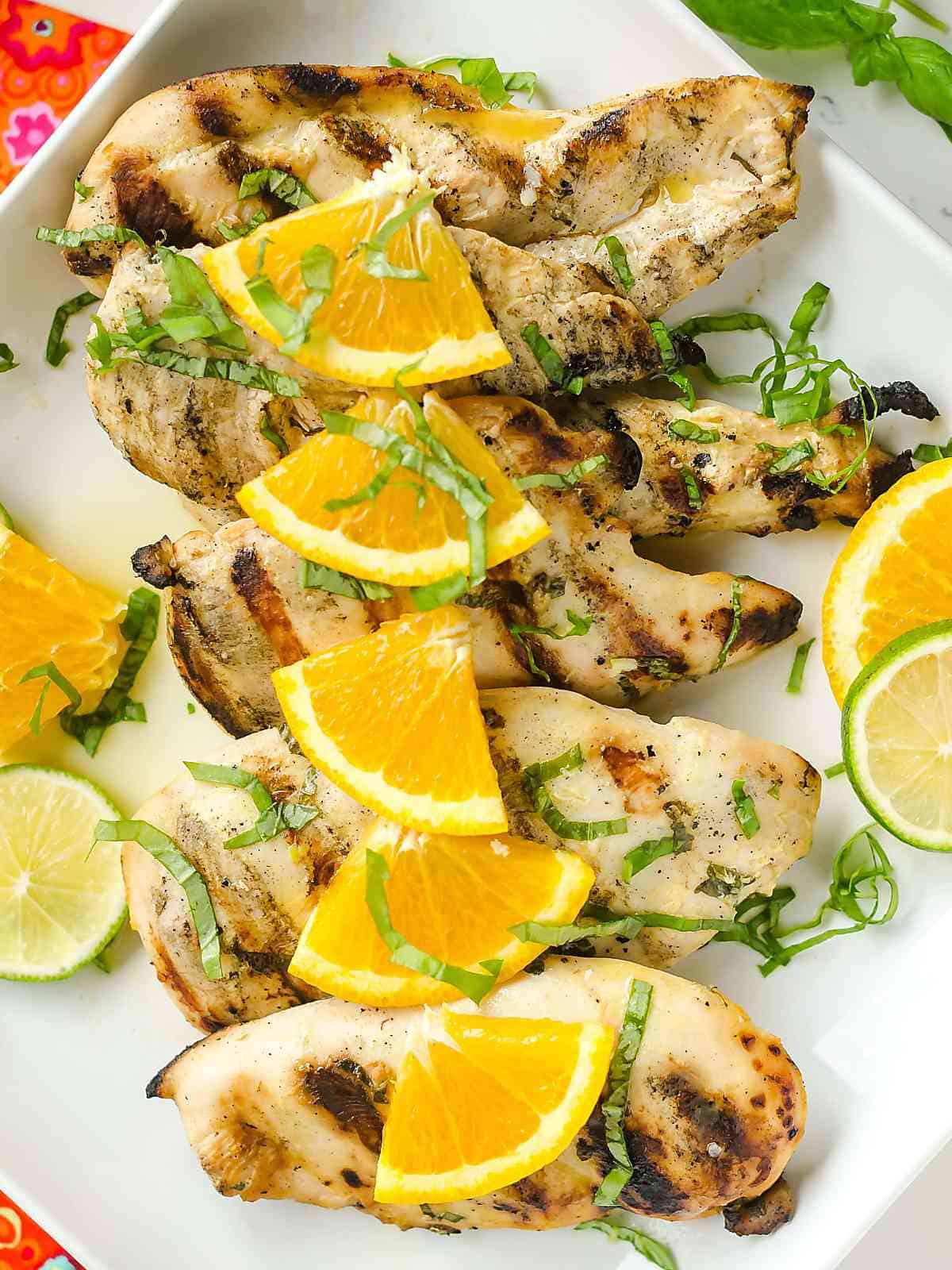 Citrus Basil Chicken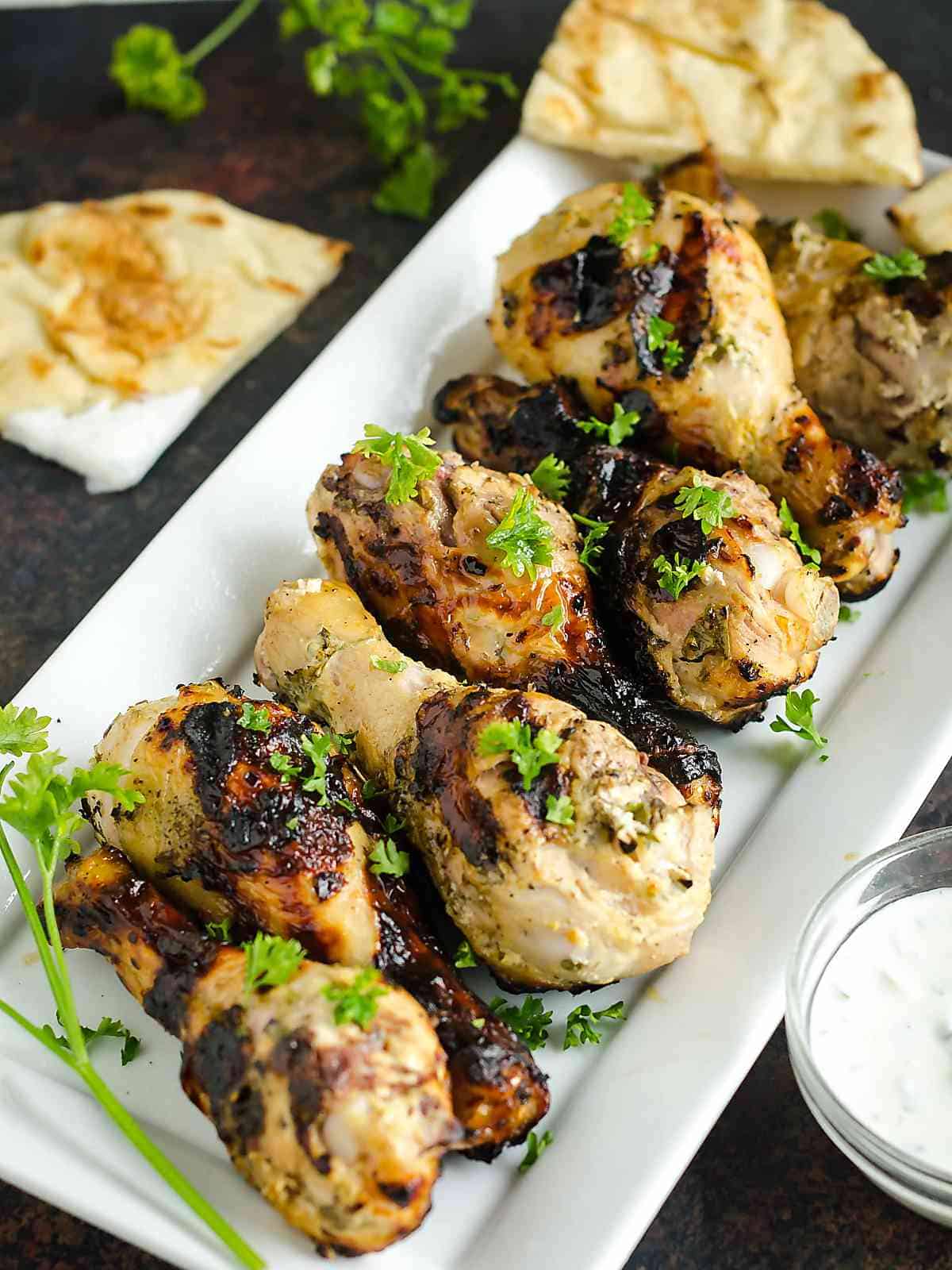 Greek Yogurt Marinated Chicken