An easy chicken marinade that's tangy and savory made with delicious spices and fresh ingredients. This one will keep you coming back for more.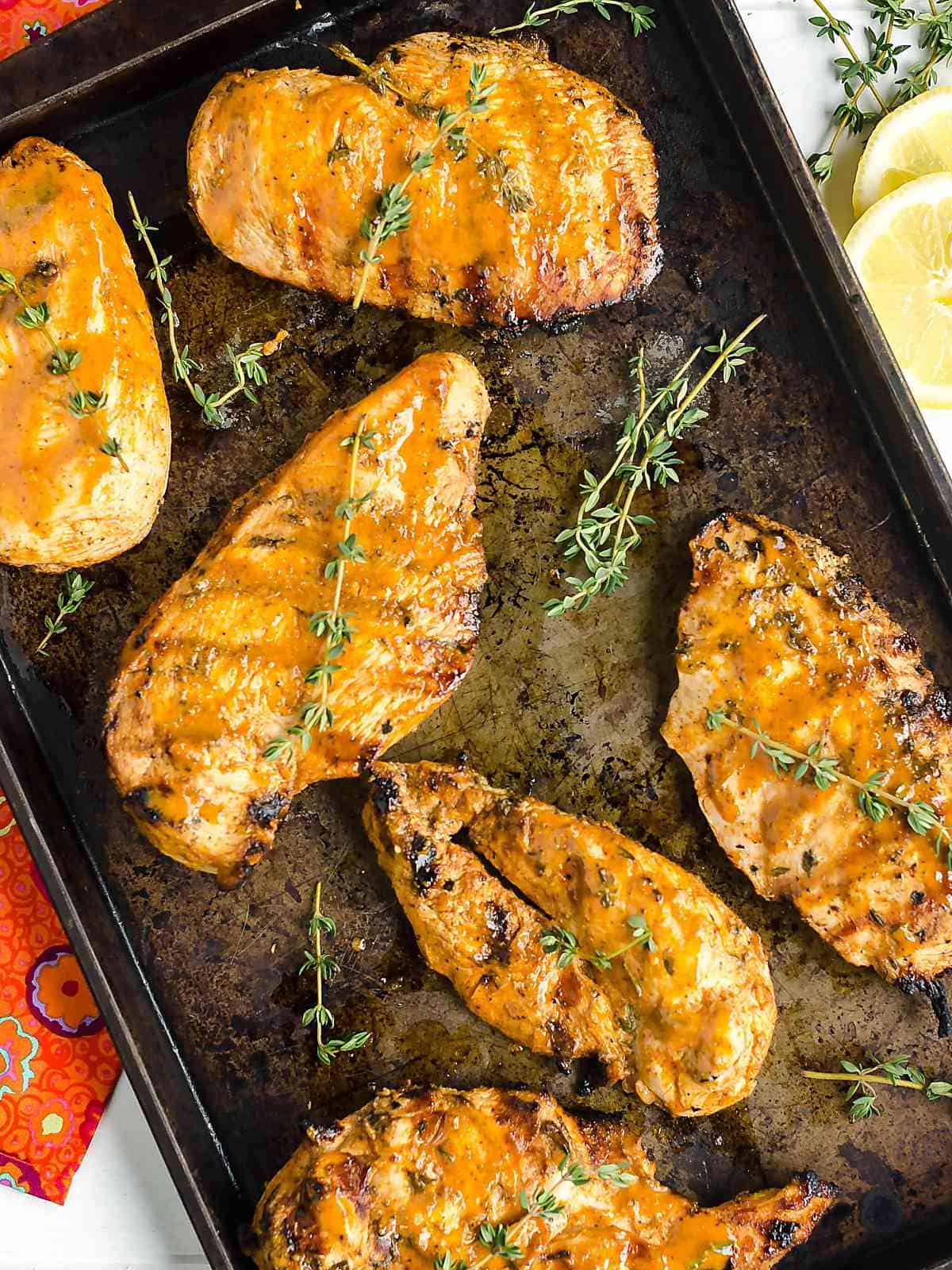 Summer Grilling Series
Welcome back to another summer grilling post! If you've been following along, I've been sharing a great grilling recipe with you each week with all the summer flavors.
This one might be my favorite for chicken (I don't know, I love Teriyaki too!).The blend of flavors is fantastic, and honestly quite hard to describe. I thought about calling it "secret sauce chicken" for that reason.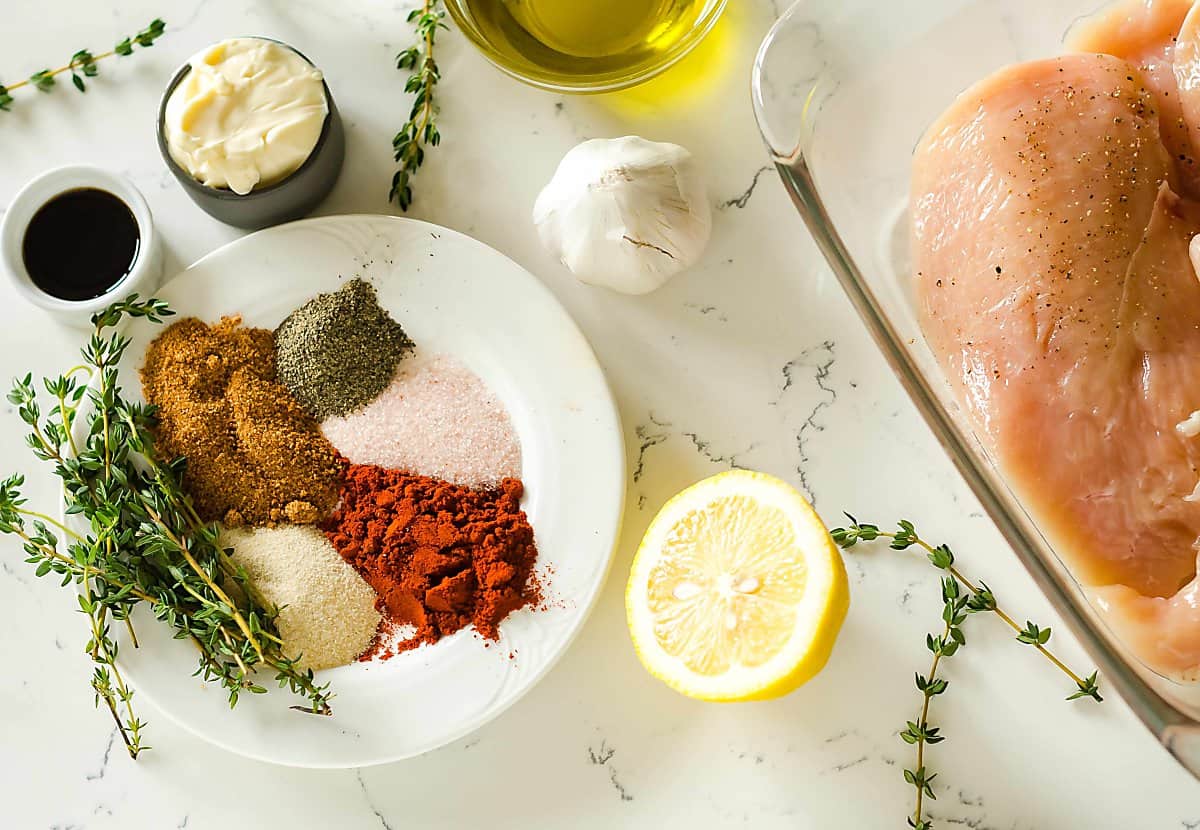 The best description I could come up with is "savory". It's exactly that. It has a combination of fresh herbs and ingredients along with some dried spices like smoked paprika that intensify the flavor. Just trust me, you've got to try this one.
It's unique, and summery and just plain amazing. Perfect for a quick dinner, but also impressive to serve guests.
Easy Chicken Marinade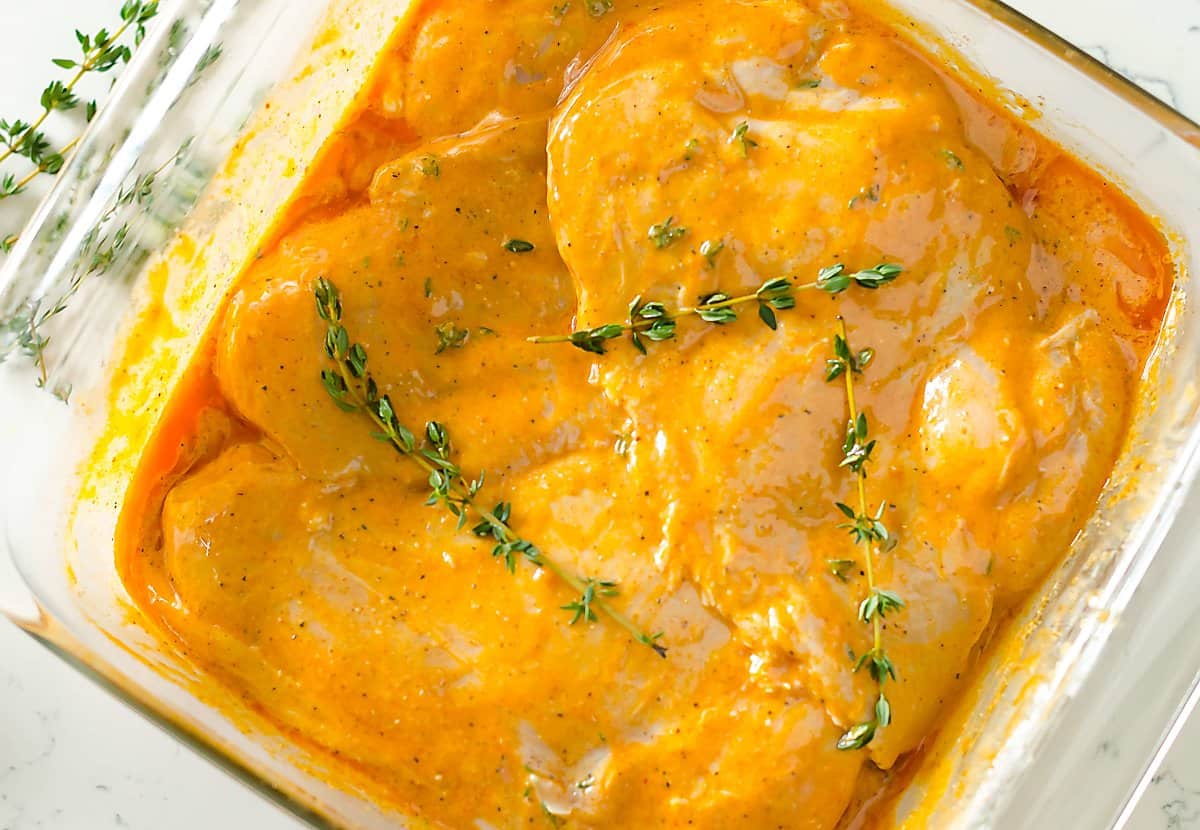 One of the reasons I love doing a bunch of marinades in the summer is because it gives me more time to enjoy the sunshine and the kids. It really only takes 5 or 10 minutes to put it together and then it just has to do it's magic marinating in the fridge.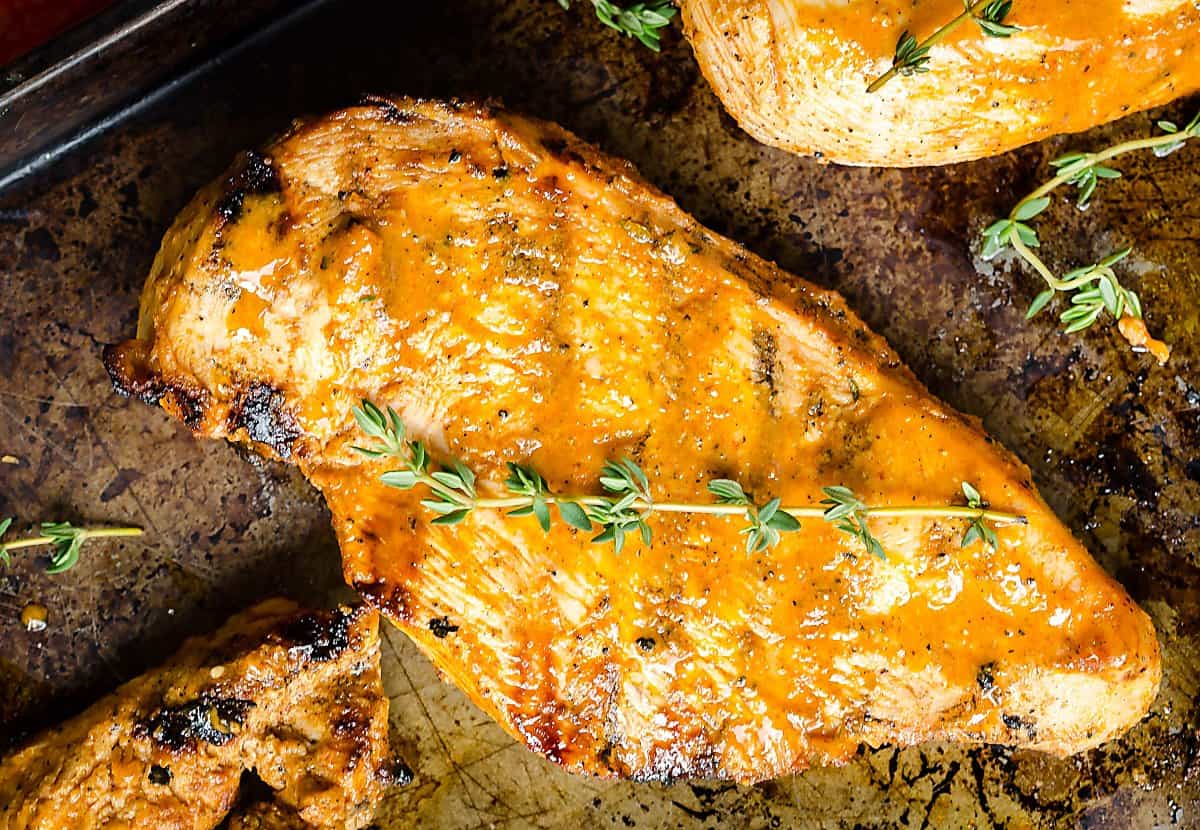 Grilling only takes 10-15 minutes or so and dinner is on the table. Serve it with a salad with lots of yummy fresh veggies and you're good to go.
You can even make these marinades ahead, toss the meat in them and freeze them. I love having a freezer stocked with ready to go meals. Make sure you thaw them in the fridge before cooking.
Ready for this easy chicken marinade?

For more recipe inspiration, follow me on Pinterest and Facebook.  Like behind the scenes action? Check out my stories on Instagram.
Looking for more awesome grilling recipes?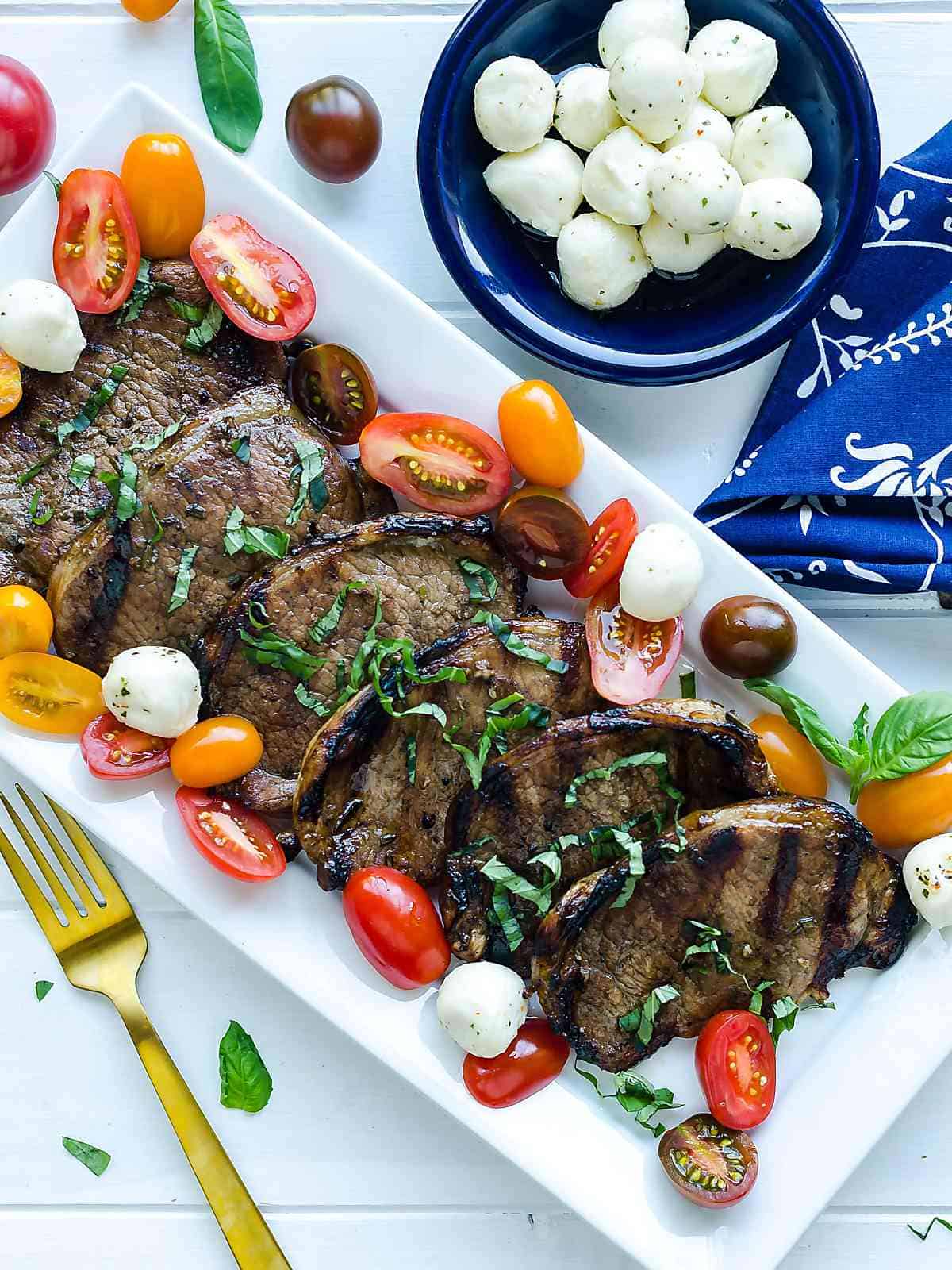 Balsamic Grilled Pork Chops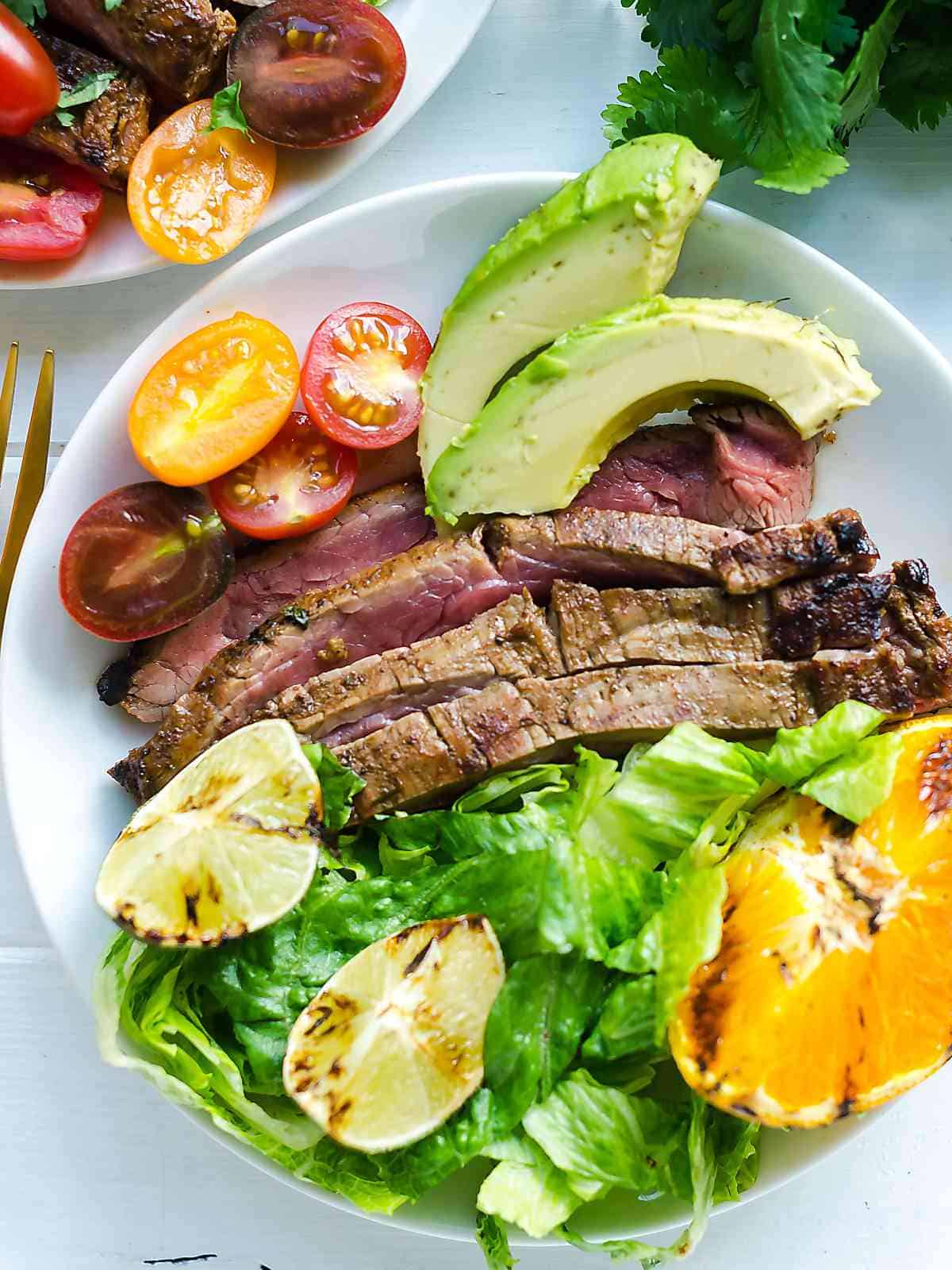 Grilled Carne Asada