Need a satisfying dinner that sticks with you without all the carbs?  This Low Carb Mexican Meatloaf comes together so easily and will keep you content until your next meal!
Low Carb Mexican Meatloaf
Who is a fan of meatloaf?  I gotta tell ya, I used to not be so much.  I mean really, its just a giant slab of ground beef.  With ketchup on top. Doesn't even sound like the healthiest of meals. But, don't let me deter you just yet.  Read on.
Once upon a time…
When asking for dinner suggestions, one time long ago, my husband had mentioned meatloaf.  As much as I wanted to shut him down because I didn't want it, I also wanted to honor him and I did appreciate suggestions.  Sometimes I just lack creativity.  Do you know what I mean?
First off, I just don't like the word 'loaf' mixed with 'meat'.  I don't know why this bothers me, it just doesn't sound appetizing.  Now, loaf of bread?  Yeah! That sounds delicious!  I just don't think meat and loaf should be one word, but hey, I can't think of anything else to call it.  Let me know if you have any suggestions.
So, I made the 'loaf of meat' and it was better than I remembered. But I still thought there had to be a way to make it better for you and for sure much more tasty.
Meatloaf typically has white bread in it, ketchup, which is already loaded with sugar, and then you add sugar to the ketchup.  I knew there was a way to make this healthier.
Let's talk about carbs
Many people in my life have eating habits that don't contain carbs, or are gluten free.  I myself have joined in this "low carb" revolution.  I started to change my habits around the end of May.  Ya know what?  I actually lost weight!
Keep in mind I didn't totally cut carbs out, but I exchanged all the white bread, potatoes and rice for healthy carbs. I also use a 90% lean ground beef just to, ya know, keep it lean! 😉
While it was satisfying to see some pounds shed, the best part is that I feel SO much better!  I truly didn't know that I didn't feel my best until this happened.
So while this low carb Mexican meatloaf is super tasty–I know you're going to love it–I actually feel really good about it, because is is low carb and has no sugar.  Win!  And just in case you have kids, you'll be happy to know, my four gobbled it up!
Notes~
Using a broiler pan to cook the meatloaf on is fantastic because it prevents the meat from being greasy.
Adjust the chili powder, salsa and enchilada sauce to your liking. We have some in our house sensitive to heat, so we use mild, but you can spice it up by using a hotter sauce and adding some crushed red pepper.
Here is my all time favorite

Enchilada Sauce

, go ahead and try it, you'll never buy canned again!
I would love to connect with you! Leave me a comment and follow me on Facebook, Twitter, Instagram and Pinterest.

Looking for more amazing Low Carb recipes?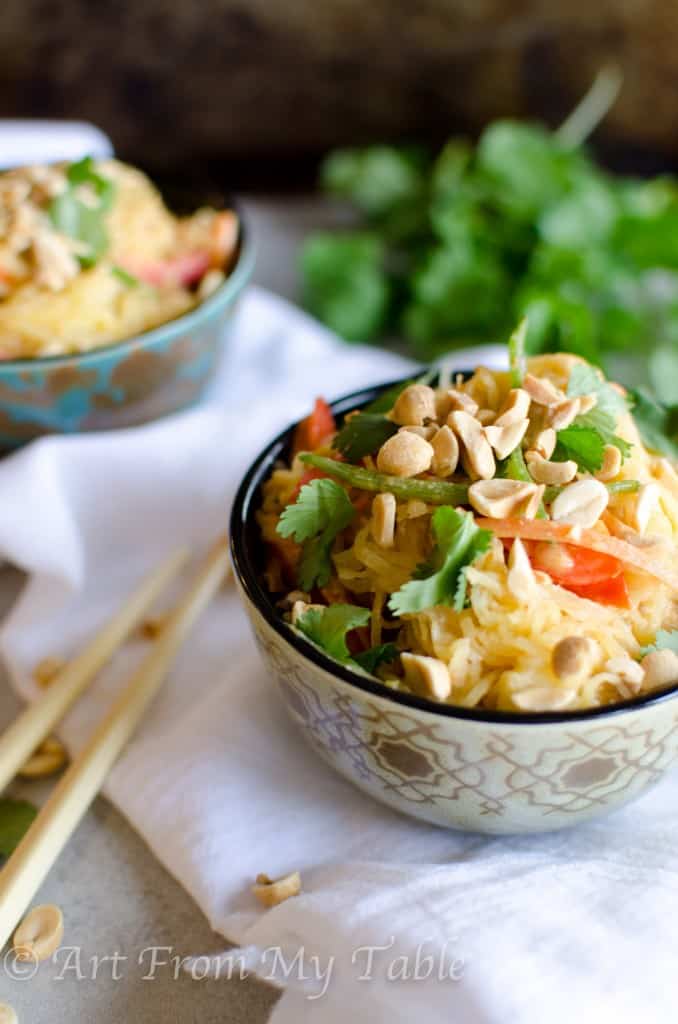 Thai Style Spaghetti Squash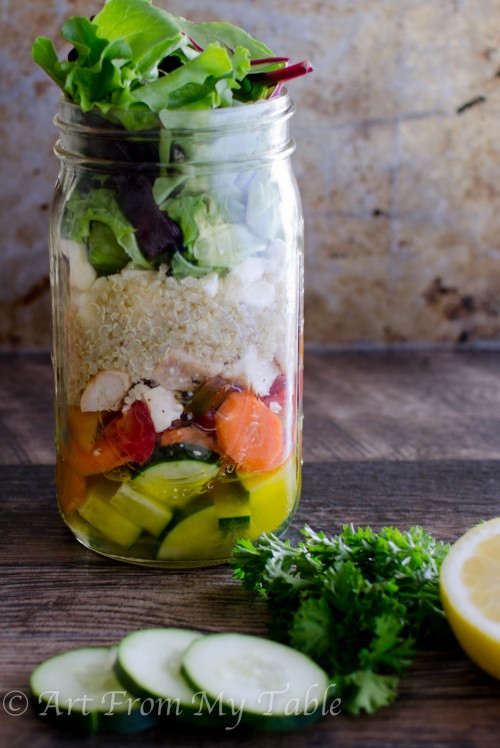 Mason Jar Salads