Juicy flank steak marinated in citrus and spices and grilled to perfection. Don't wait for "Taco Tuesday" for the best grilled Carne Asada Recipe you've ever had!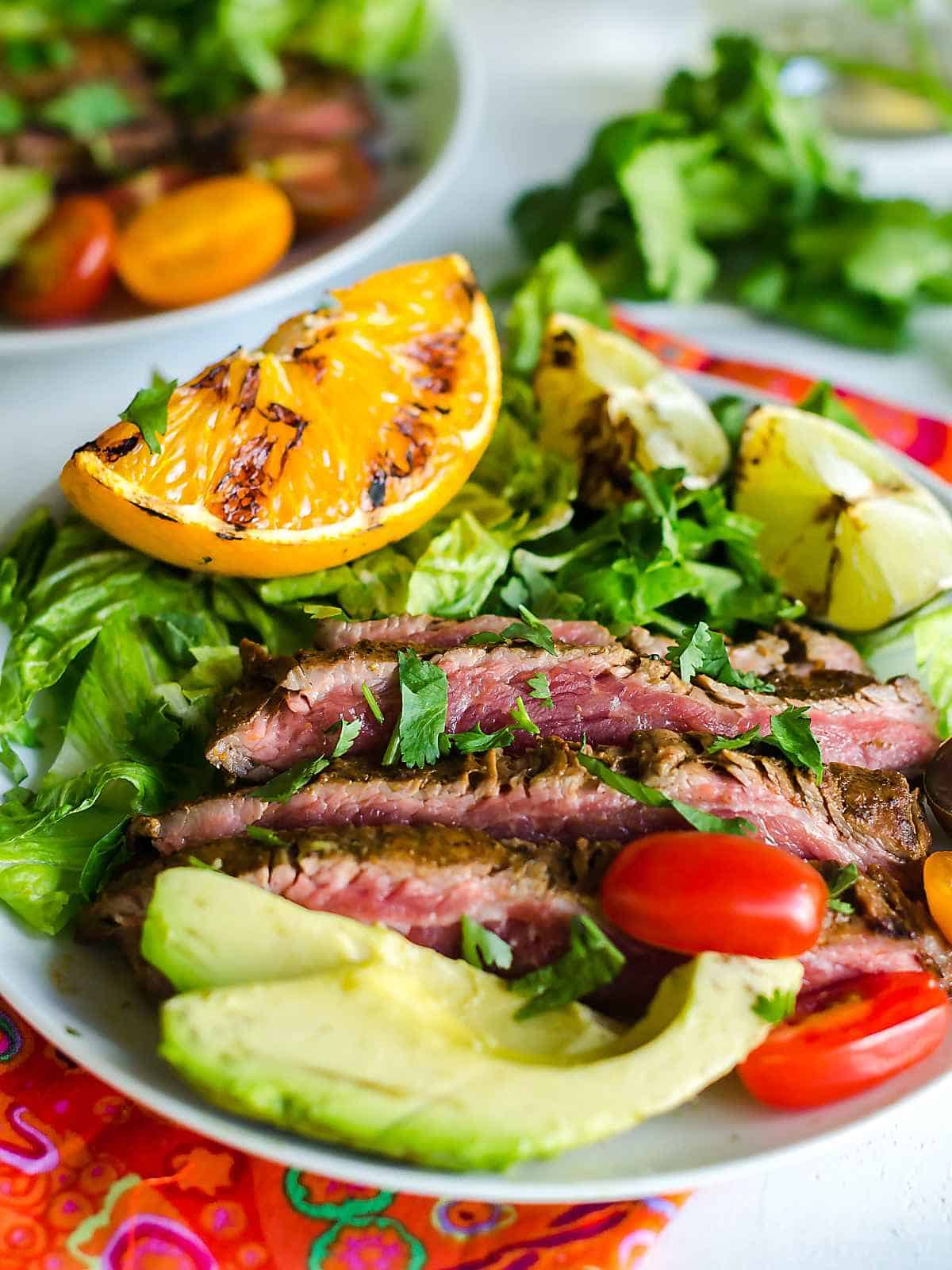 Ready for the best grilled Carne Asada Recipe you've ever had? The citrus and secret spices in this marinade take it over the top. But the best part is how easy it is to make.
Summer Grilling
Welcome to the Summer Grilling Series where I'm sharing amazing grilling recipes each and every week. Up next: Homemade Carne Asada Marinade. This one just might be my absolute favorite!
If there was only one cuisine I had to eat for the rest of my life, it would probably be Mexican. Tacos, burritos, tostadas, GUACAMOLE!  Give me all the guacamole please! And chips and salsa too. That is my weakness. What about you?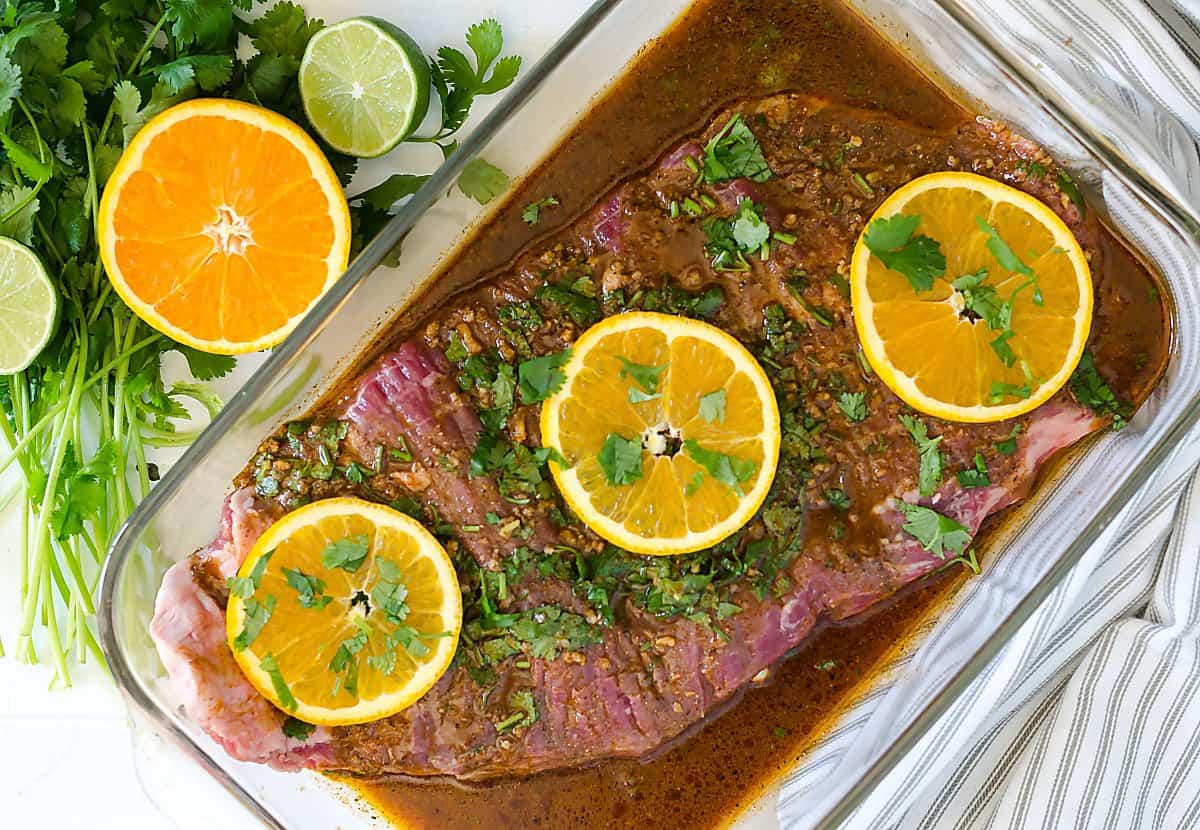 Grilled Carne Asada Recipe
For this recipe, you'll just need some simple ingredients that you probably already have in your house. What I think makes it really special is the oranges and the cloves. It also has lime, garlic, and other traditional Mexican spices.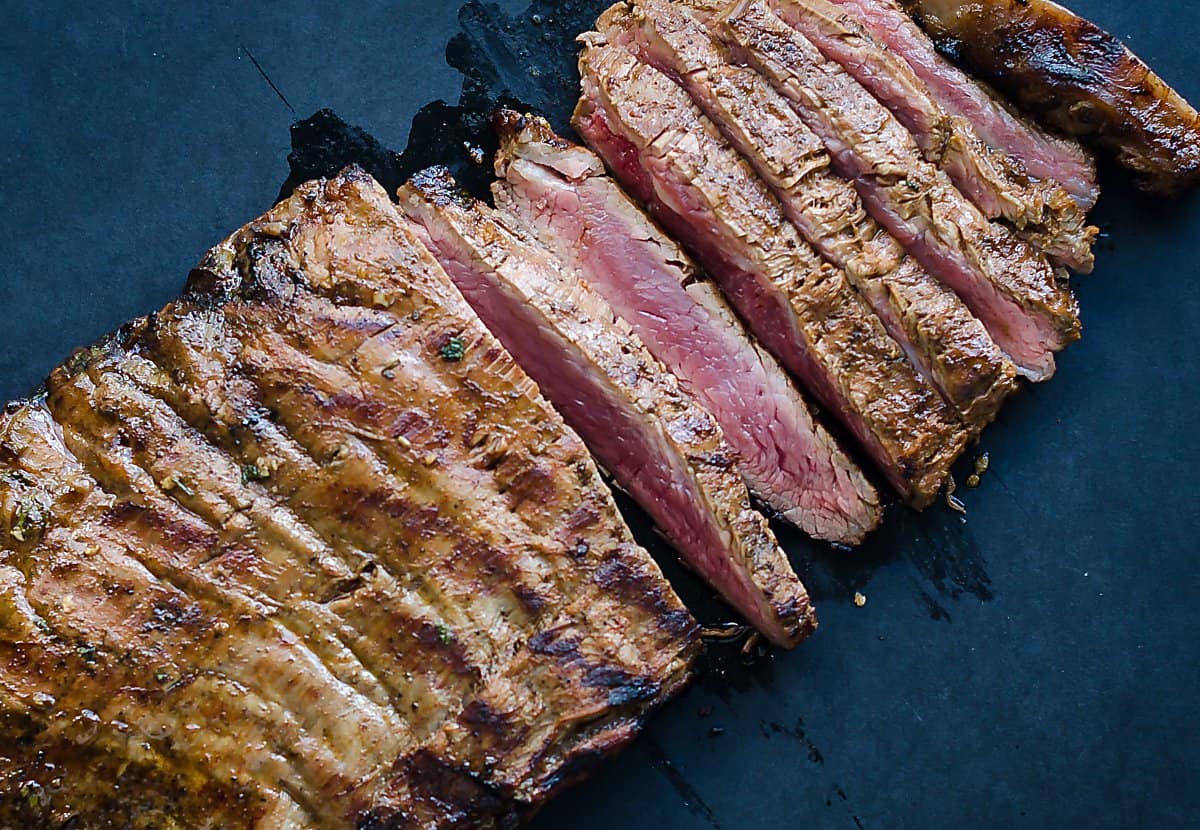 The meat should marinate for at least 30 minutes, but the longer the better. Best case scenario, I like to let it to sit overnight. But most often I prep it in the morning and cook it for dinner.  You can also throw it all in a freezer bag and freeze it. When you're ready to use it, let it thaw in your fridge.
All of the summer grilling recipes I'm sharing freeze well. So make a double batch and freeze one for future use.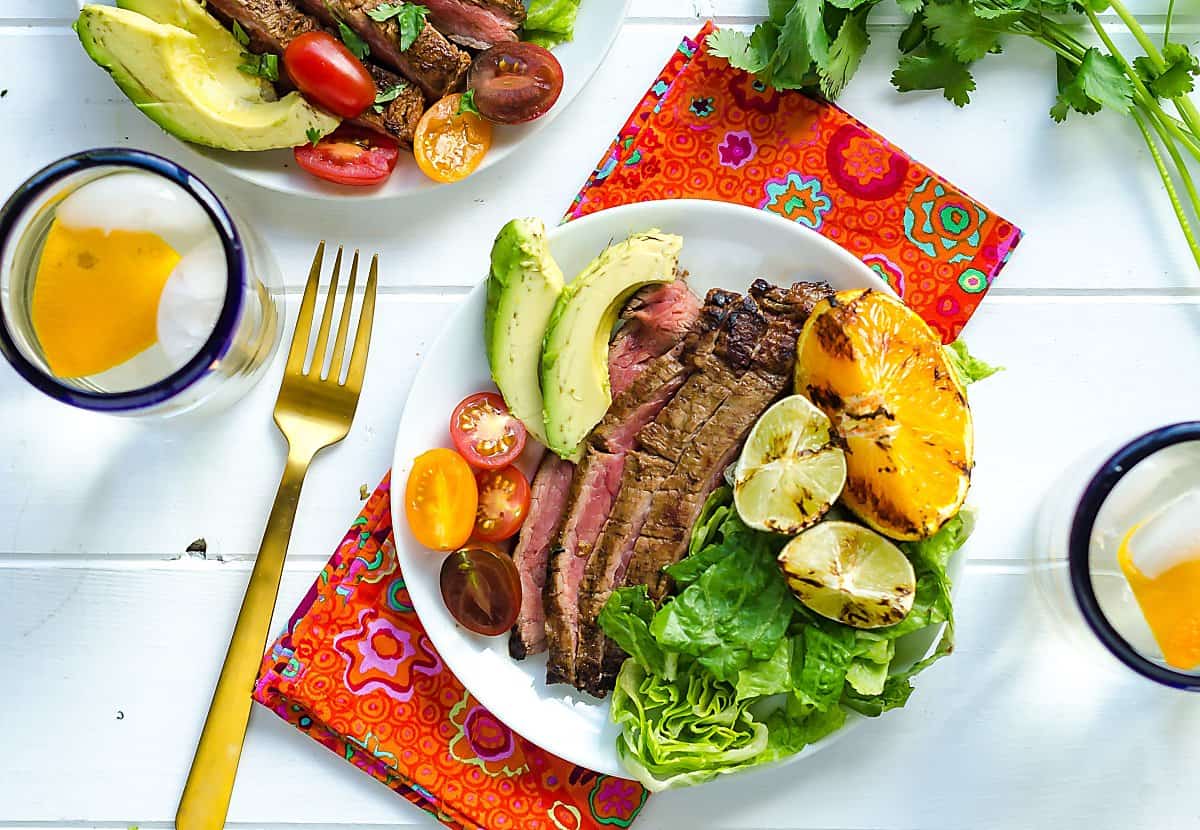 Best Grilling Practices:
Preheat the grill ~ You need a good surge of heat to kickstart the cooking. This will give you those beautiful grill marks, and keep your meat from sticking. It should preheat 10-15 minutes and be around 400-500 degrees.
Give it space ~ All food cooks better with a little space around it. Leave a quarter of your space empty in case you need to quickly move something to a warmer or cooler spot.
Keep the lid on ~ It keeps the interior a consistent temperature and gives you more predictable results.  It also prevents those flare ups.
Rest ~ when cooking, the heat pushes the juices to the surface. If you let the meat 'rest' for a few minutes after removing them from the grill, those juices will reabsorb into the meat giving you a juicy piece of meat.
Get Grilling!
We love to make this a low carb option, so we eat it over lettuce with tomatoes, avocado and cilantro. For my THM (Trim Healthy Mama) friends, this is an S.
Not into low carb? Then serve it up on a flour or corn tortilla. You could also add some rice (brown is healthier) or some quinoa.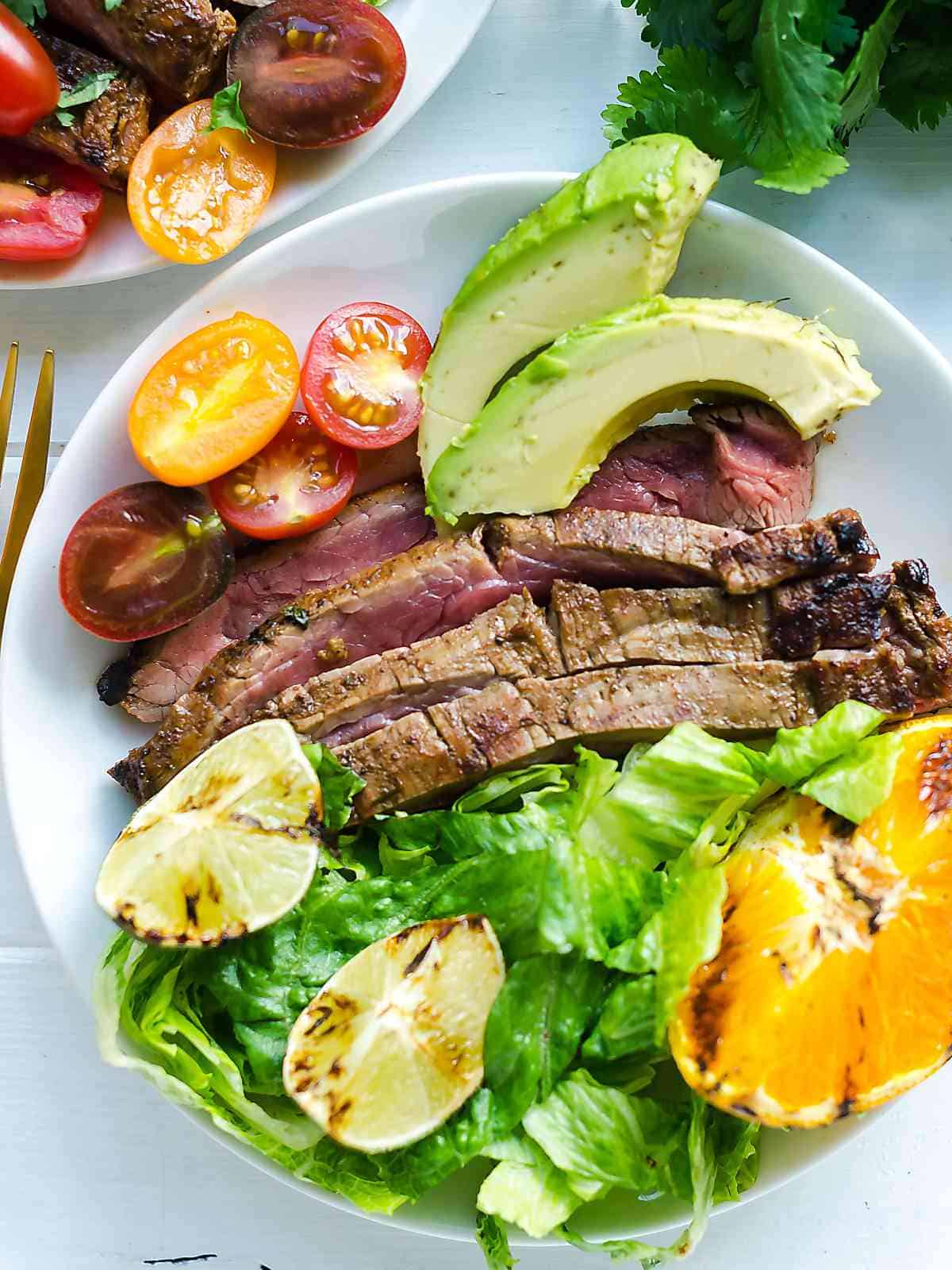 Ready to make it?

For more recipe inspiration, follow me on Pinterest and Facebook! Like behind the scenes action? Check out my insta-stories on Instagram.
More great grilling recipes~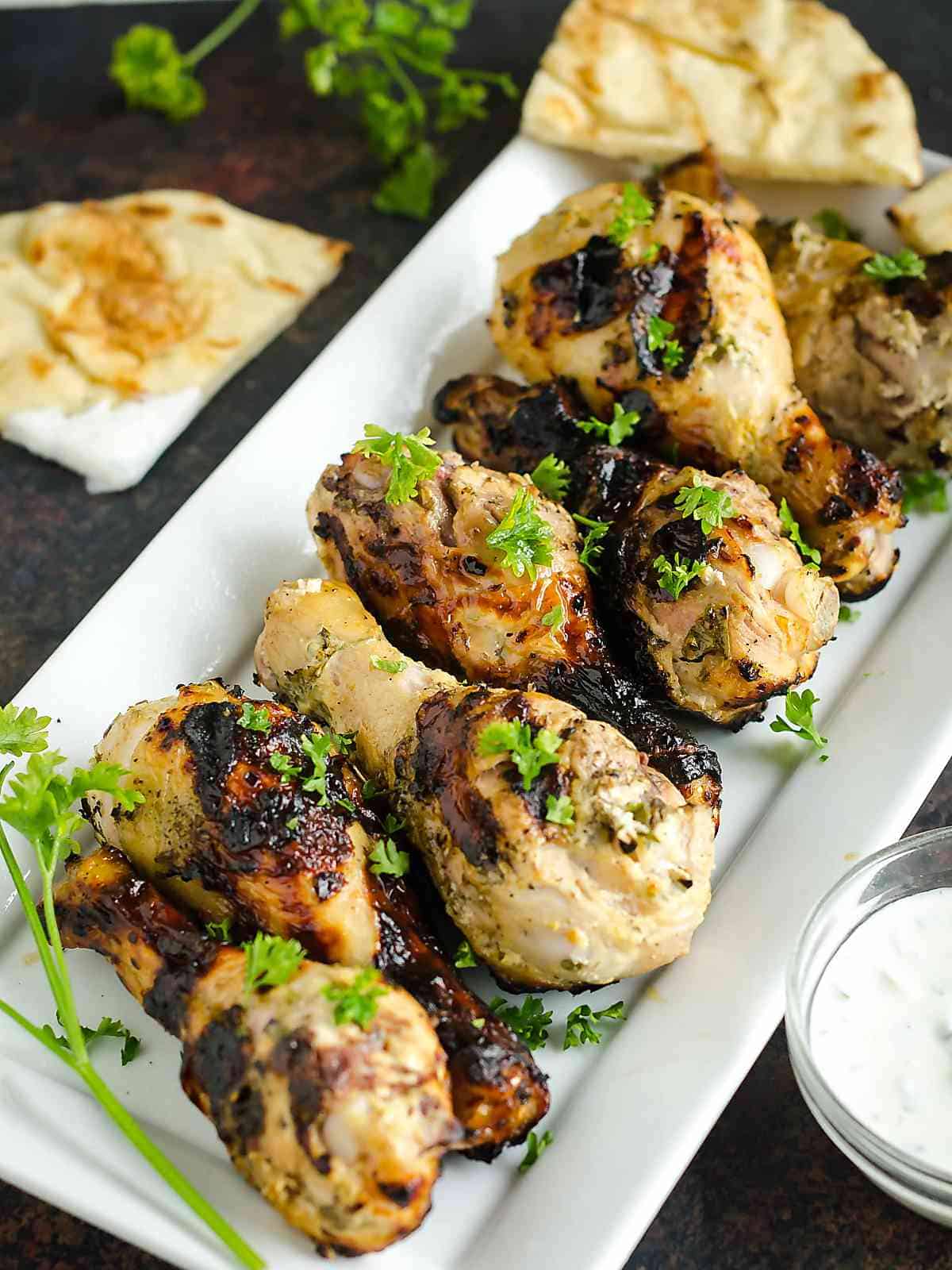 Mediterranean style drumsticks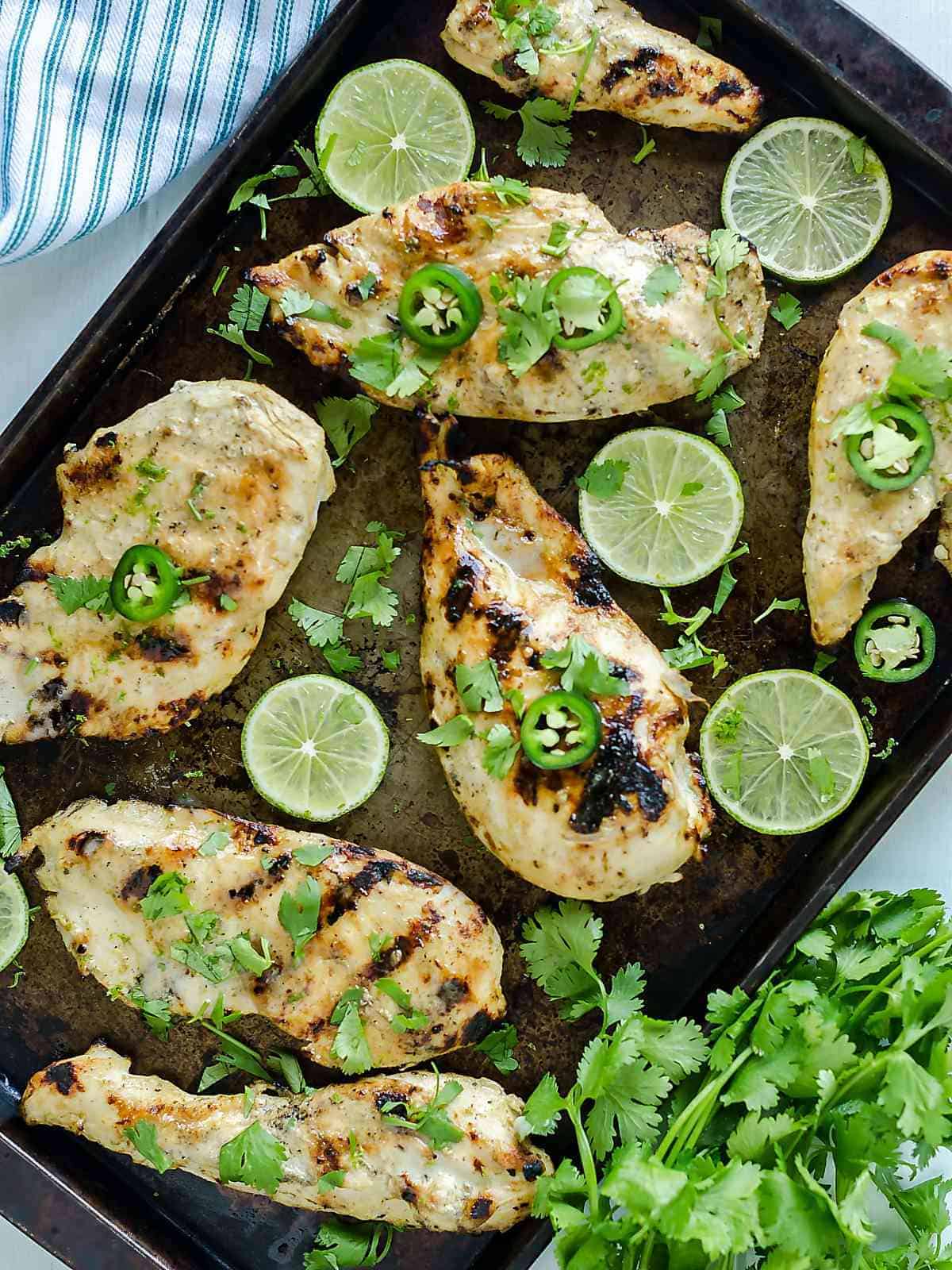 Coconut Lime Chicken