Bacon wrapped apricots are a tasty little appetizer.  Salty bacon, sweet dried apricots and savory sage, topped with a dab of maple syrup.  This will be the hit of your party.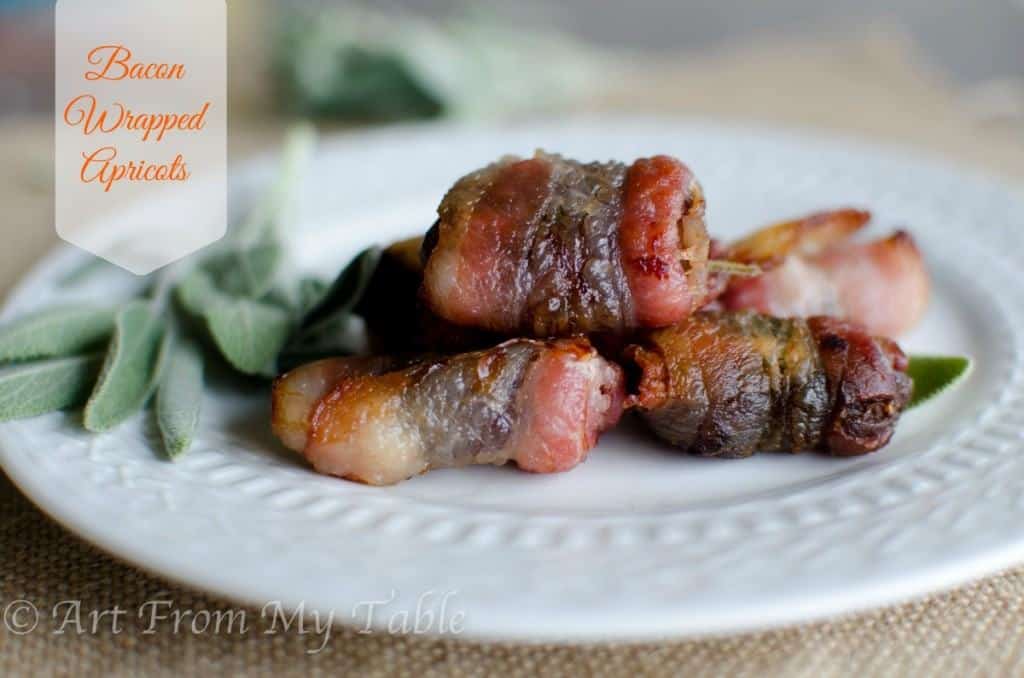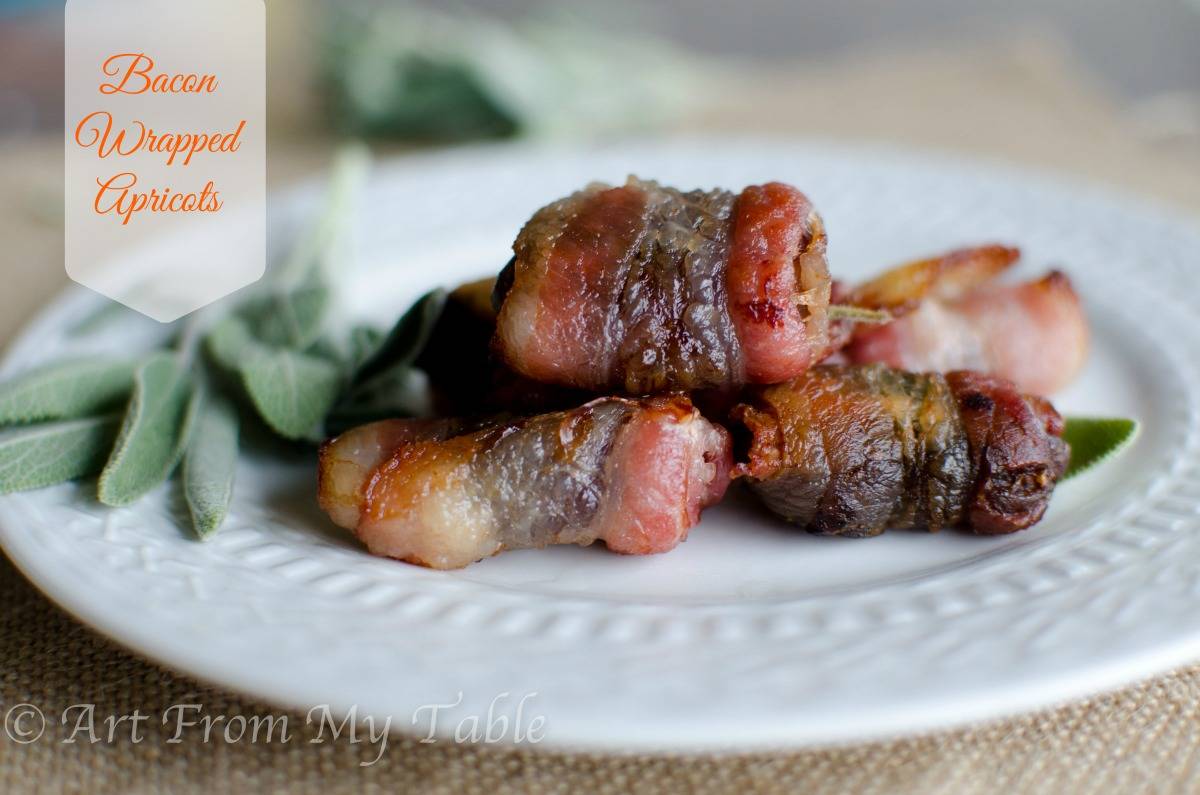 Bacon Wrapped Apricots
I decided to throw a Christmas Eve Open House.  I wasn't sure what the turn out would be, as most of our friends have plans on Christmas Eve.  We however, don't usually have anything going on.  It was quite a success!  I think it will now become a tradition.  The challenging part is going to be to figure out how to top this years menu next year.  Every single appetizer was oh so delicious!!  I think the most commented on though, was the bacon wrapped apricots.  I made you a little how-to video.  Enjoy!
See?  So Easy!
Take these to your next party, or just serve them at home with dinner.  There is no wrong time to eat these!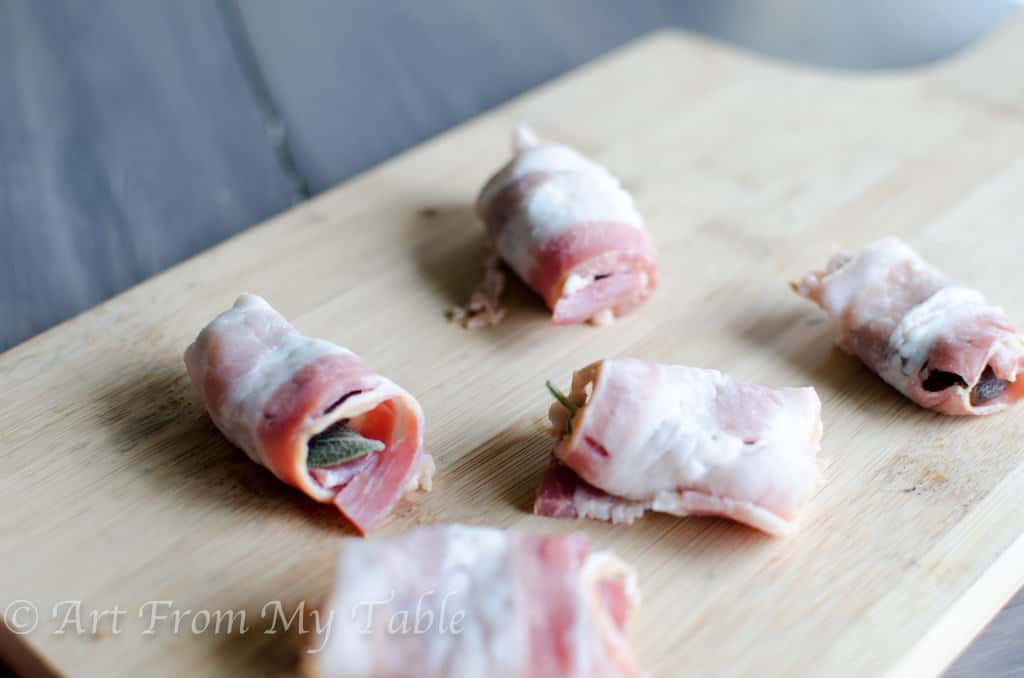 Confession: I am not the biggest fan of apricots.  When I saw the recipe, I wasn't sure, but it sounded interesting.  I gotta tell ya, I LOVE these!  The combination of these ingredients together is fantastic!  It will not disappoint!  Unless you don't like bacon.  I'm not sure I've ever met someone that didn't like bacon.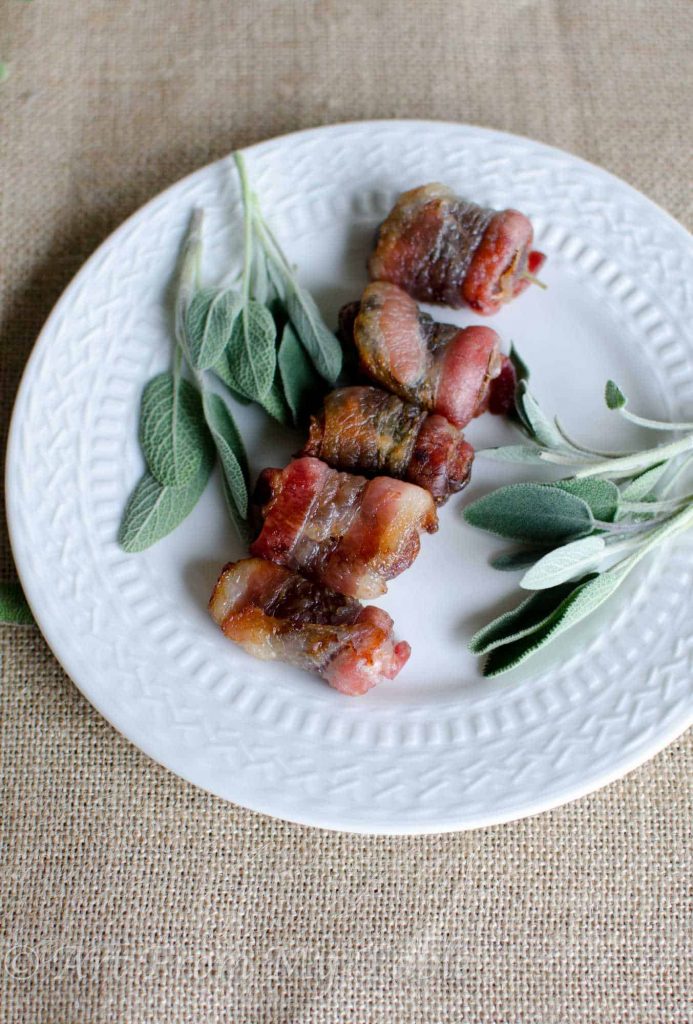 I always make a double batch of these, they won't last long!
Besides being super easy, you can actually make these ahead of time and freeze them.  See the make ahead strategy below!

Bacon Wrapped Apricots
a tasty appetizer that's perfect anytime of the year. Salty bacon, sweet apricots, savory sage with a dab of maple syrup.
Author:
Real Simple Magazine
Ingredients
24 small fresh sage leaves
24 large dried apricots
8 slices bacon, cut crosswise into thirds
2 tbs pure maple syrup
toothpicks, for serving
Instructions
Heat oven to 375.
Place a sage leaf on each apricot, wrap with a pice of bacon, and place seam-side down on a baking sheet.
Bake until the bacon is beginning to crisp, 6-8 minutes per side.
Remove from oven and brush with the maple syrup.
Serve with toothpicks.
Make ahead strategy:  The apricots can be assembled and frozen, unbaked, upt to 1 month in advance.  Freeze them on a parchment lined baking sheet until firm, then transfer them to a resealable plastic bag.  To cook, bake from frozen at 375 for 8-10 minutes per side; keep warm at 250.  Brush with the maple syrup before serving.
Looking for more appetizers?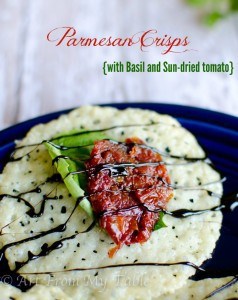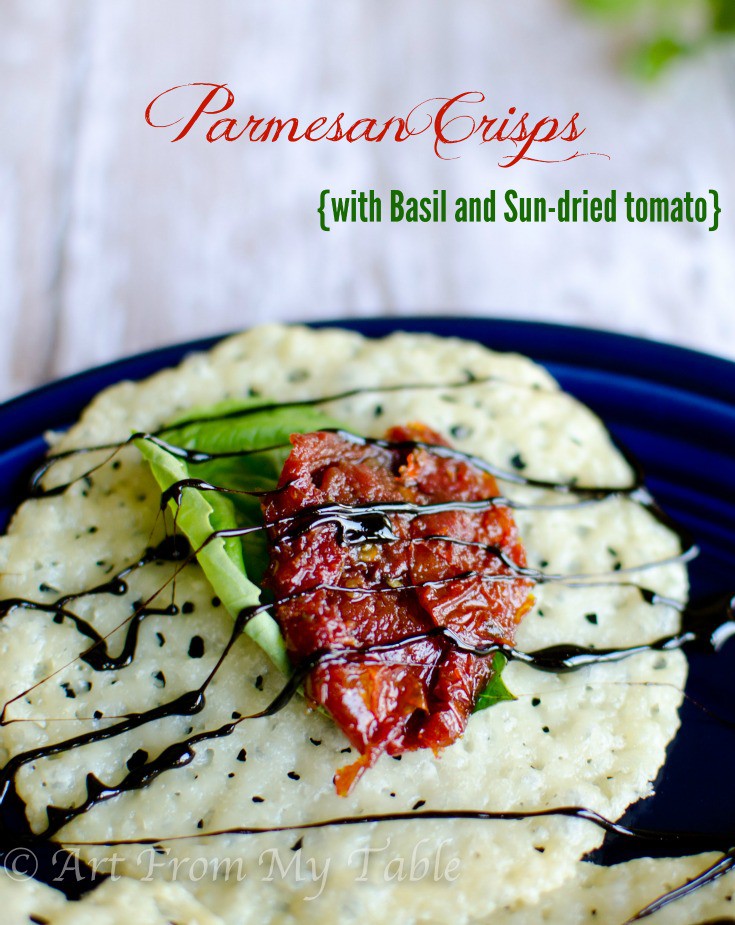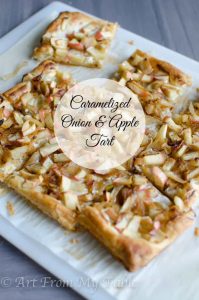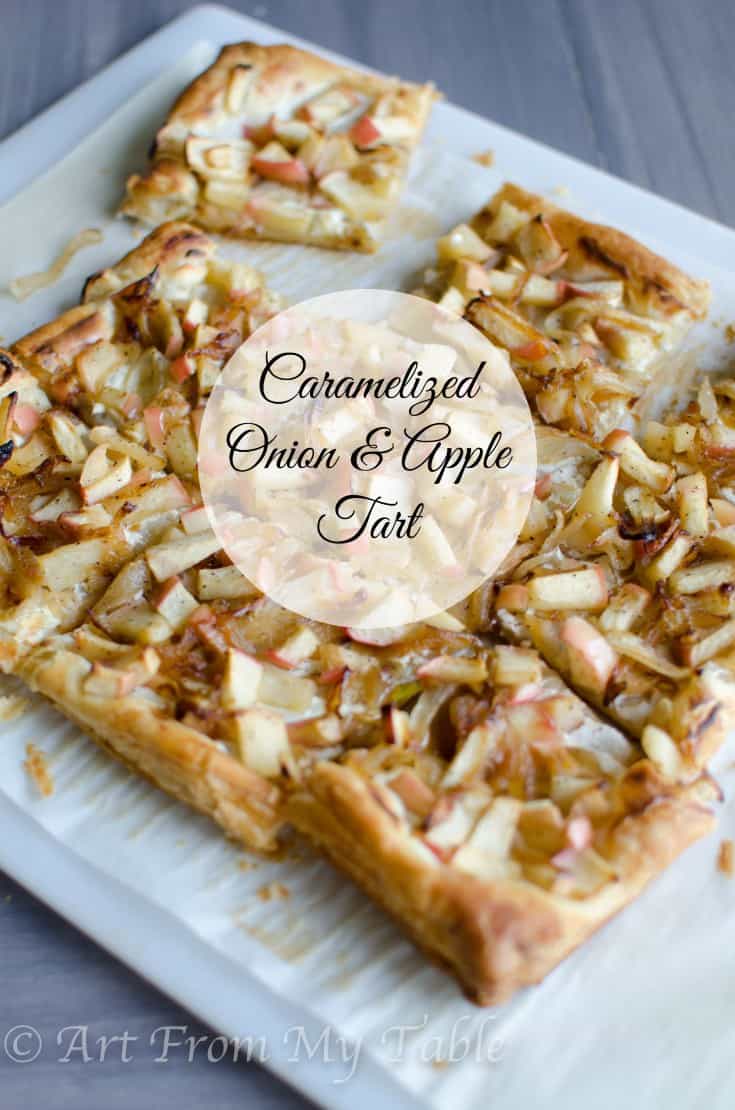 Don't want to miss a single recipe? Subscribe to my FREE newsletter.  You'll get recipes delivered straight to your inbox.
Blessings, Chellie