As an Amazon Associate I earn from qualifying purchases.


These 20+ delicious game day appetizers are perfect for football watching (or ANY game really). In fact, I bet you can't pick just one recipe to serve at your next gathering.
Whether you plan on watching the big game at home with your family or will be hosting a party, finding the perfect food to serve for the game is essential.
Because, I don't know about you, but for me, It's ALL ABOUT THE FOOD and friends.
And you can't go wrong with easy yummy appetizers! I love appetizers because you get loads of variety on one plate.
Dip Recipes
Dips are great appetizers because you can serve a variety of dips with a variety of things to dip into it. Cut the veggies once and offer a few things to go with it.
Game Day Guacamole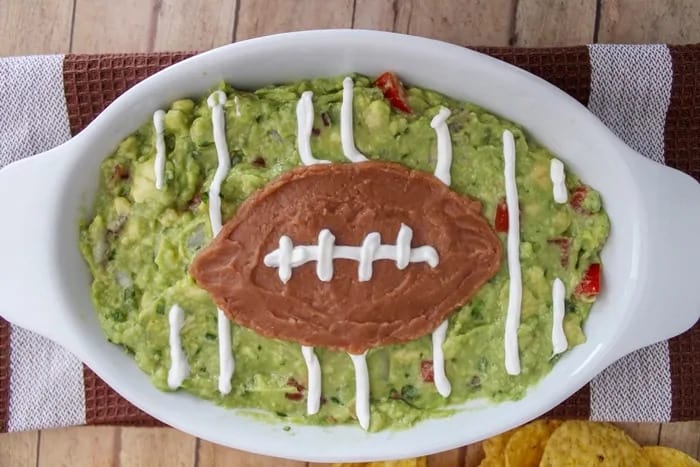 Serving guacamole is a game day appetizer tradition for many families. And with this guacamole football from Crayons and Cravings, you can add a fun decoration to your dip to make it festive. Such a cute idea!
Philly Cheesesteak Dip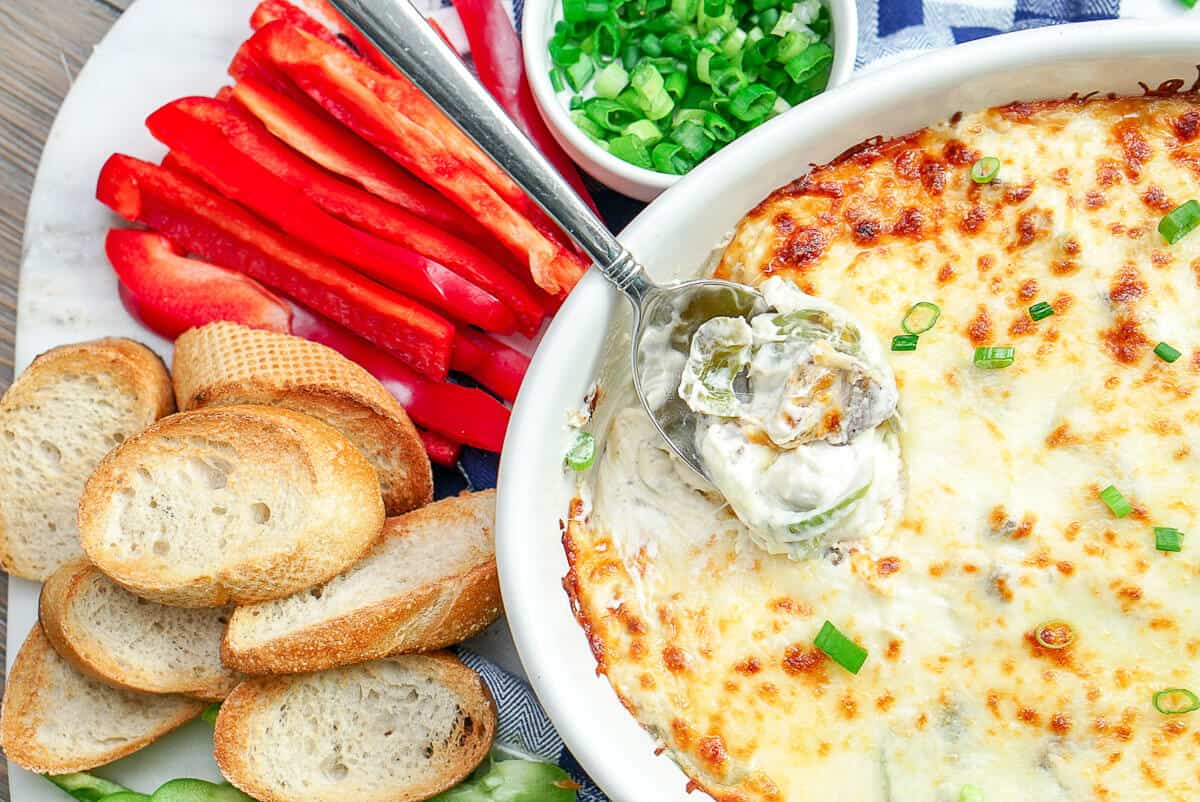 Turn a classic Philly cheesesteak sandwich into a delicious dip with this easy recipe for Philly cheesesteak dip from Couple in the Kitchen. It has all the flavors of the sandwich in easy to eat dip form!
Jalapeno Yogurt Dip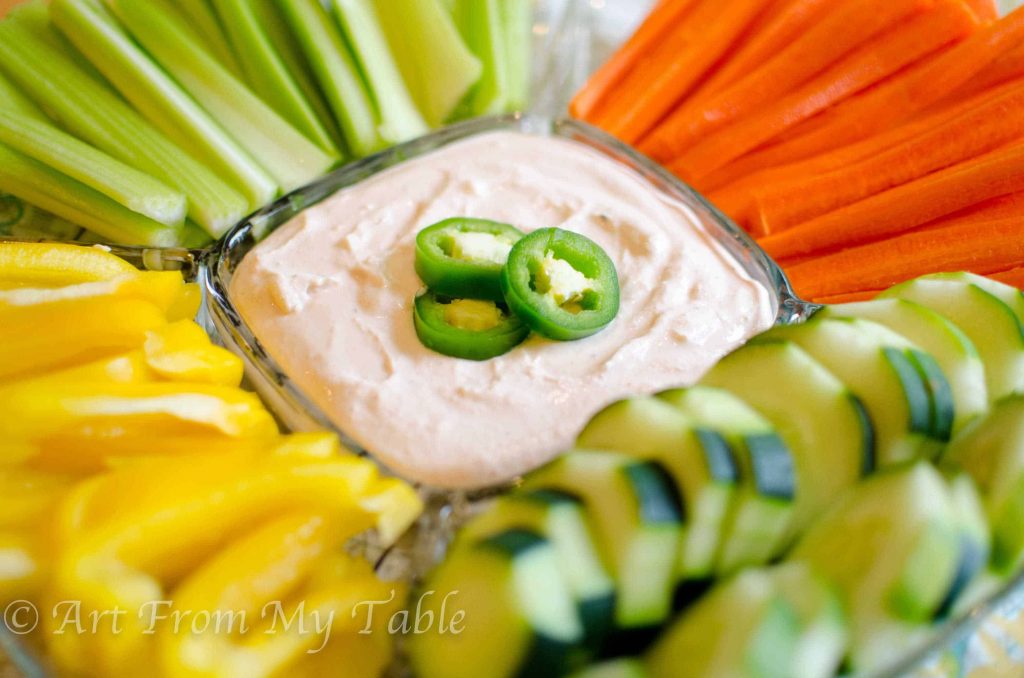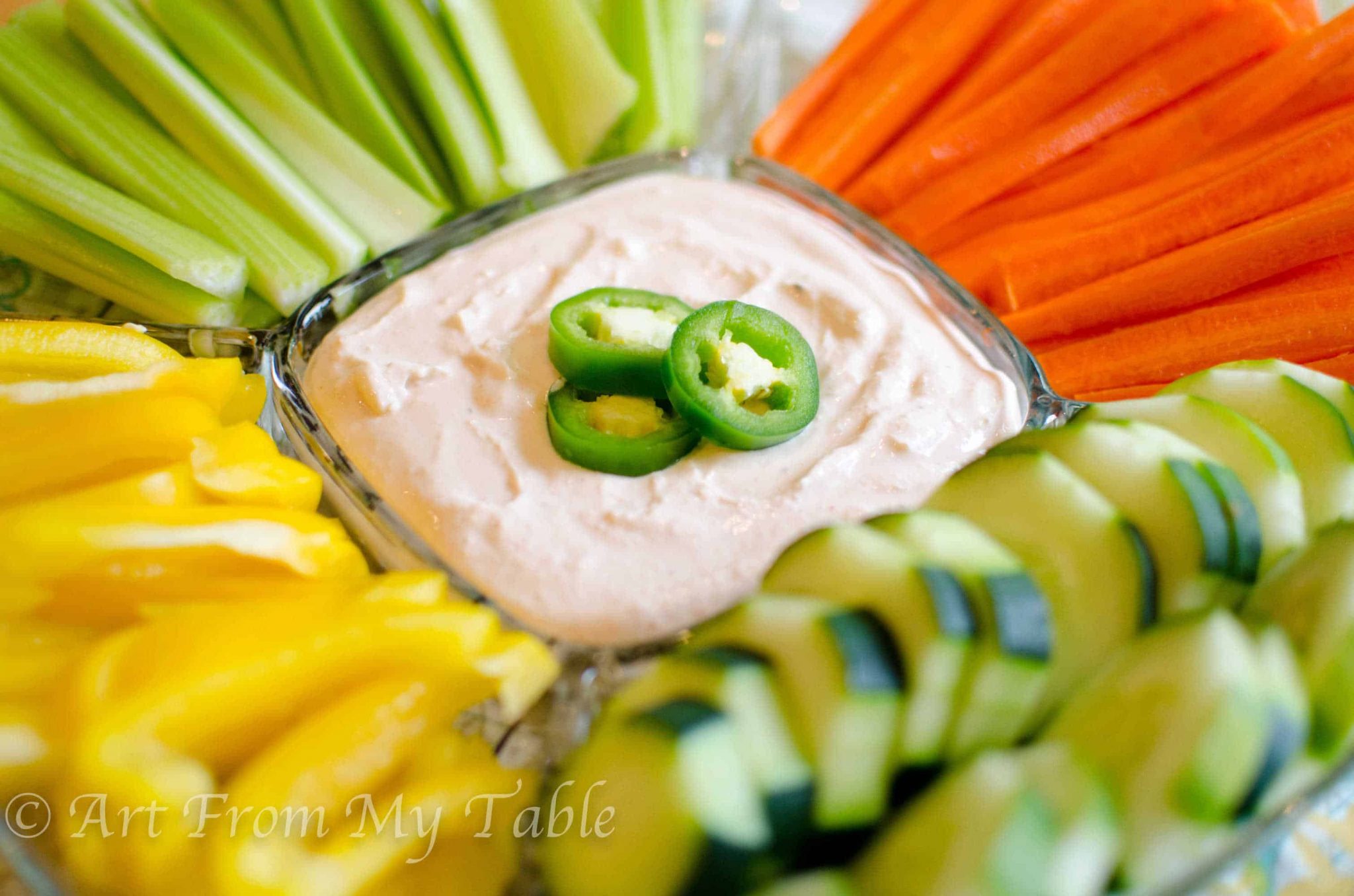 This Jalapeño yogurt dip is a perfect pair for all your fresh veggies. Keep this one in your back pocket because it's great with chips, crostini, or topping off your chili.
Black Bean Dip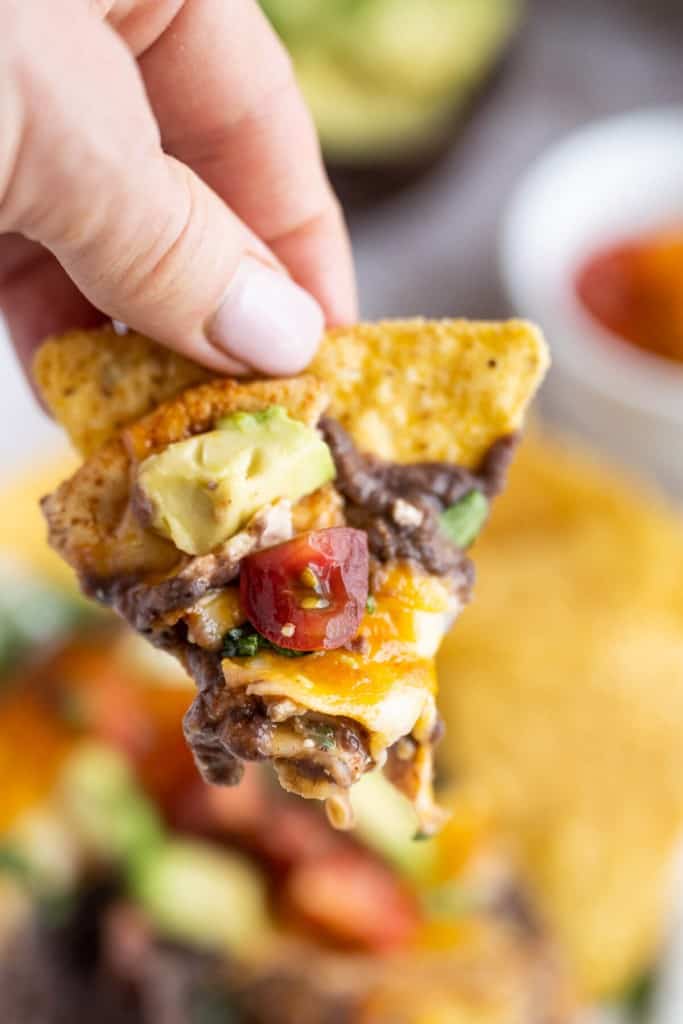 This creamy warm melty cheesy Baked Black Bean dip has become a staple in our home. It's easy and quick to make, yet such a crowd-pleaser.
Appetizers with Bacon
Bacon ALWAYS wins! Any appetizer with bacon on it is sure to be a popular option. It turns your best game day appetizers into something even more special. Check out these great ways to enjoy it.
Bacon Cheeseburger Nachos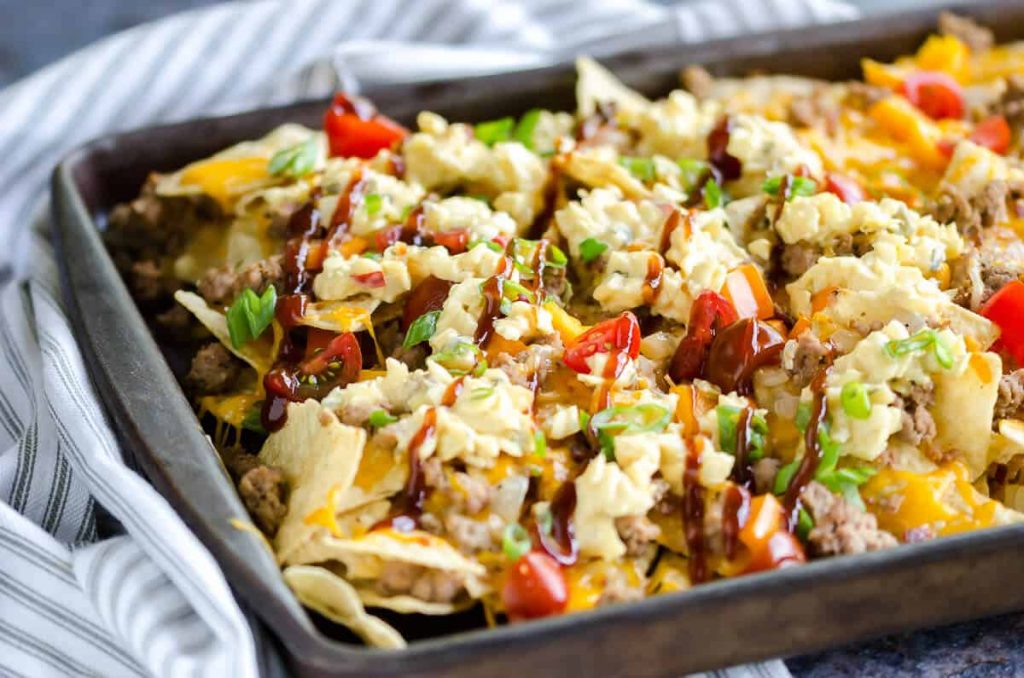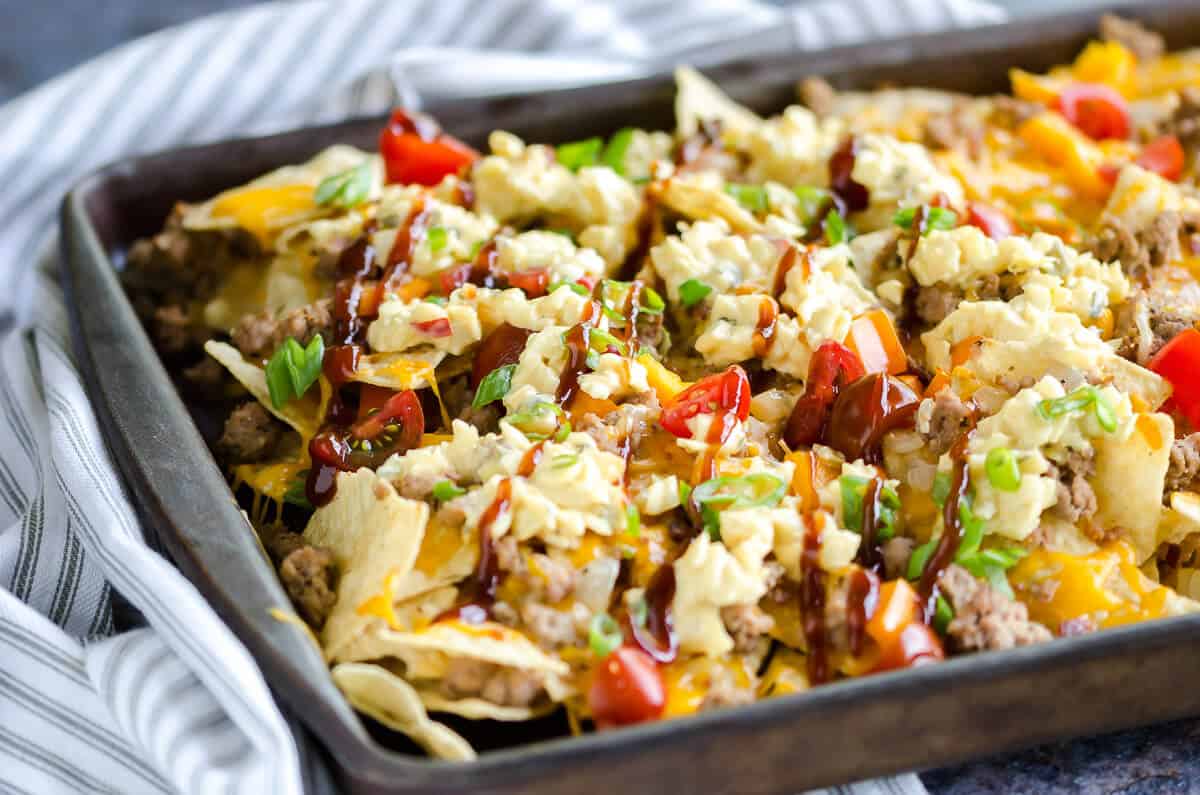 Take your nachos to another level! These BBQ Bacon Cheeseburger Nachos are a twist on the classic burger. They're made with ground turkey, and the final topping totally makes this recipe.
BLT Pinwheels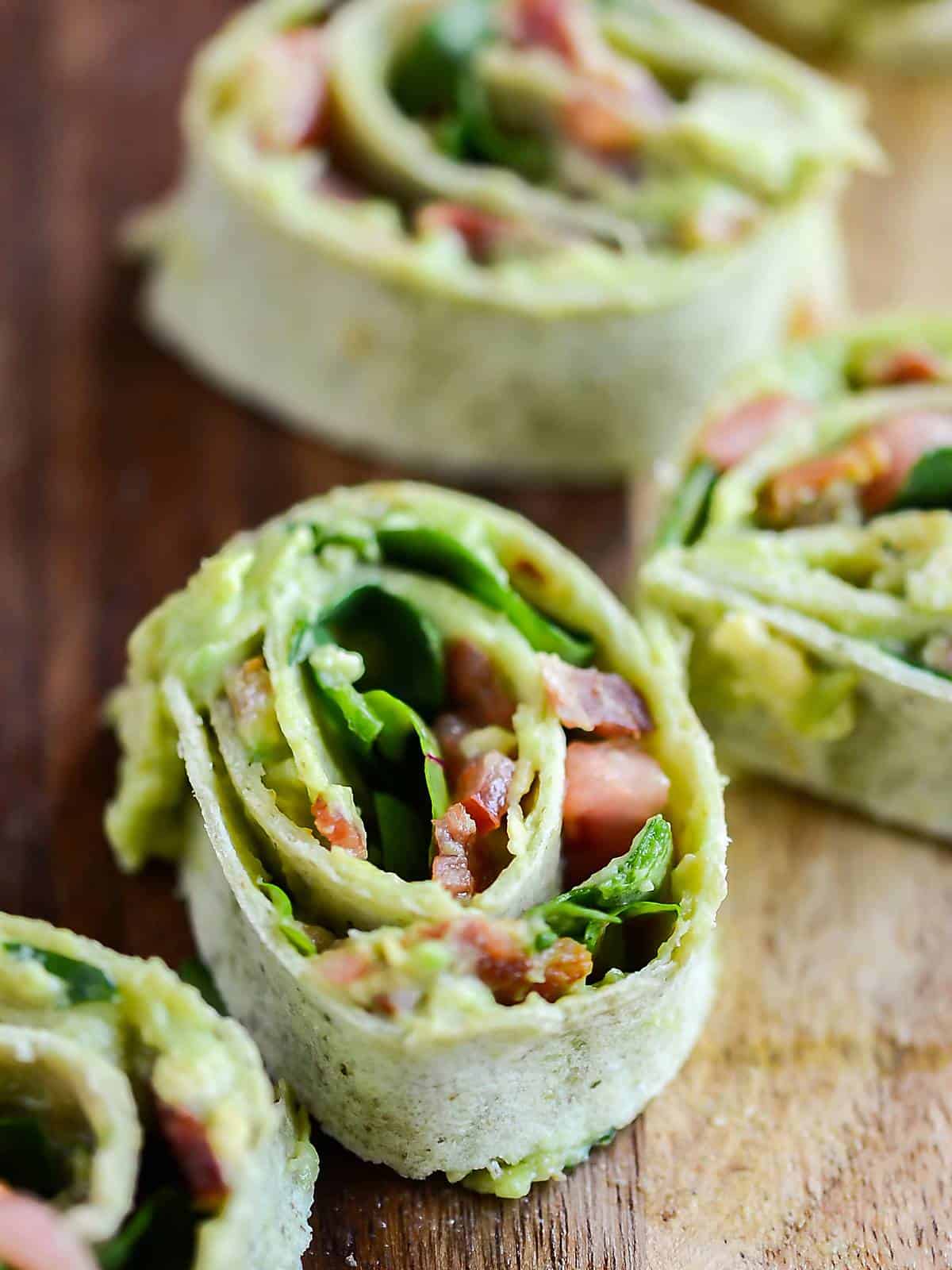 Who doesn't love a BLT, right? Try a healthy twist by making Avocado BLT Pinwheels on spinach tortilla and with some super simple avocado mayo. Slice it up and you have a perfect finger food appetizer for game day.
Bacon Wrapped Dates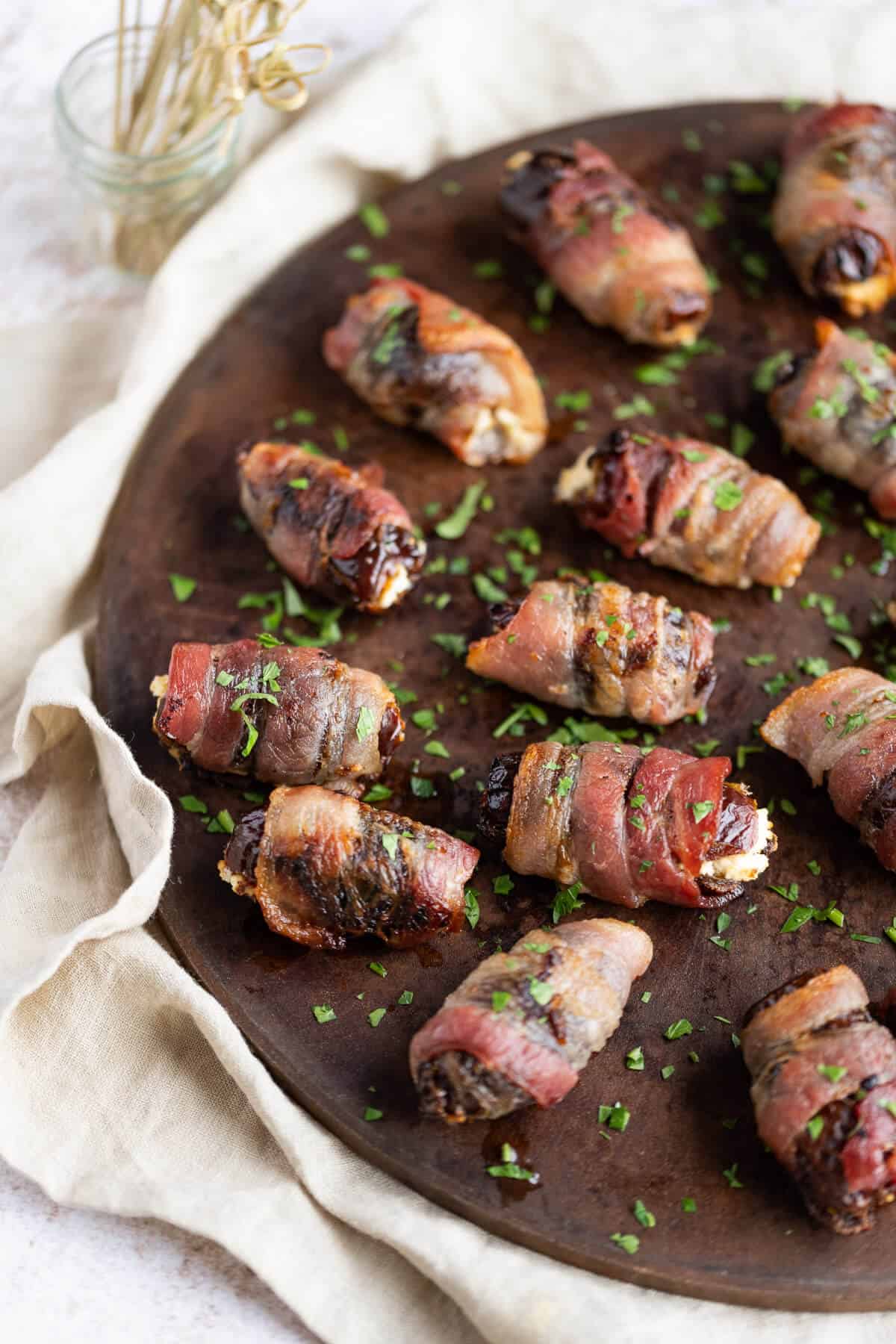 This tasty appetizer will keep your guests raving and coming back for more! Only 3 ingredients to these Bacon Wrapped Dates! Keep them on hand for a quick recipe to throw together for last-minute guests or the perfect game day munching.
Bacon Wrapped Apricots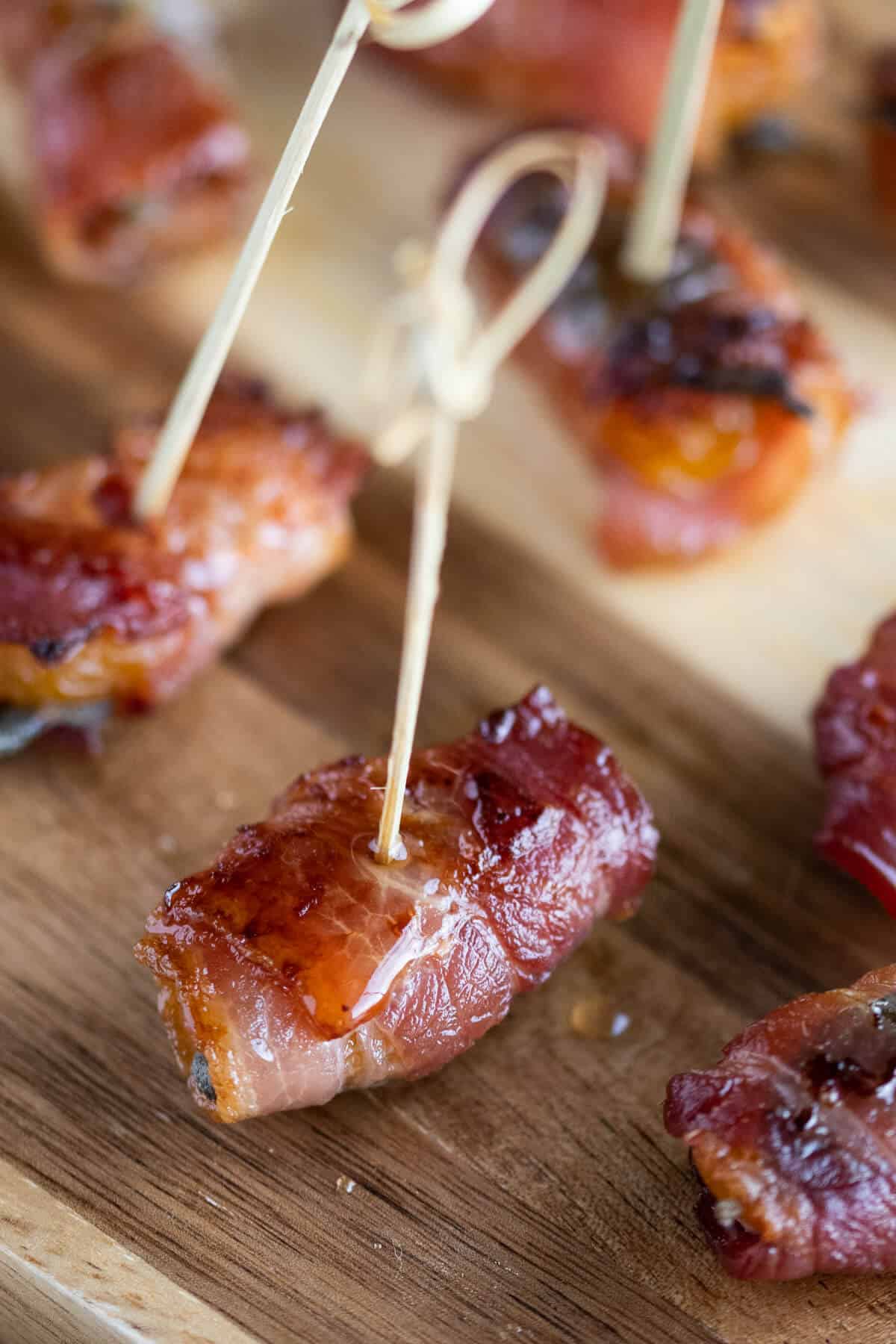 Bacon-Wrapped Apricots is another one that is sure to wow your guests. This is an appetizer that will set you apart from the competition. See what I did there? LOL! Seriously, whenever I make these EVERYONE wants the recipe and I always run out.
BBQ Bacon Wrapped Chicken Bites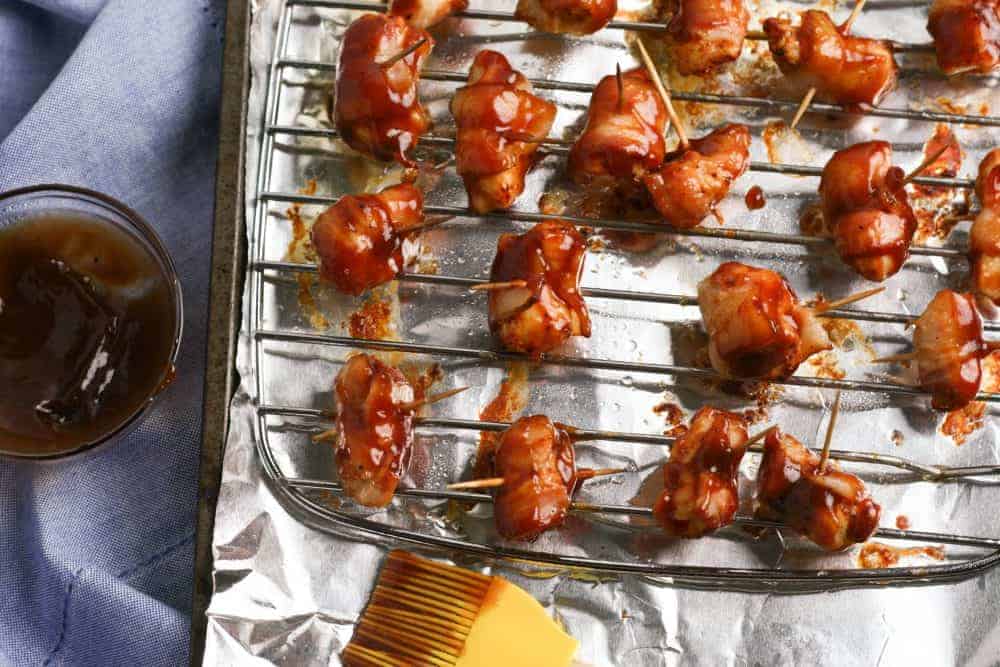 These three-ingredient BBQ bacon wrapped chicken bites from Saving Dollars & Sense aren't just delicious – they're also super simple to make.
One Bite Appetizers
Ditch the silverware for finger foods! Spend more time enjoying your guests and less time doing dishes. Guaranteed you'll be reaching for one, two, or maybe even five of these!
Lobster mac and cheese bites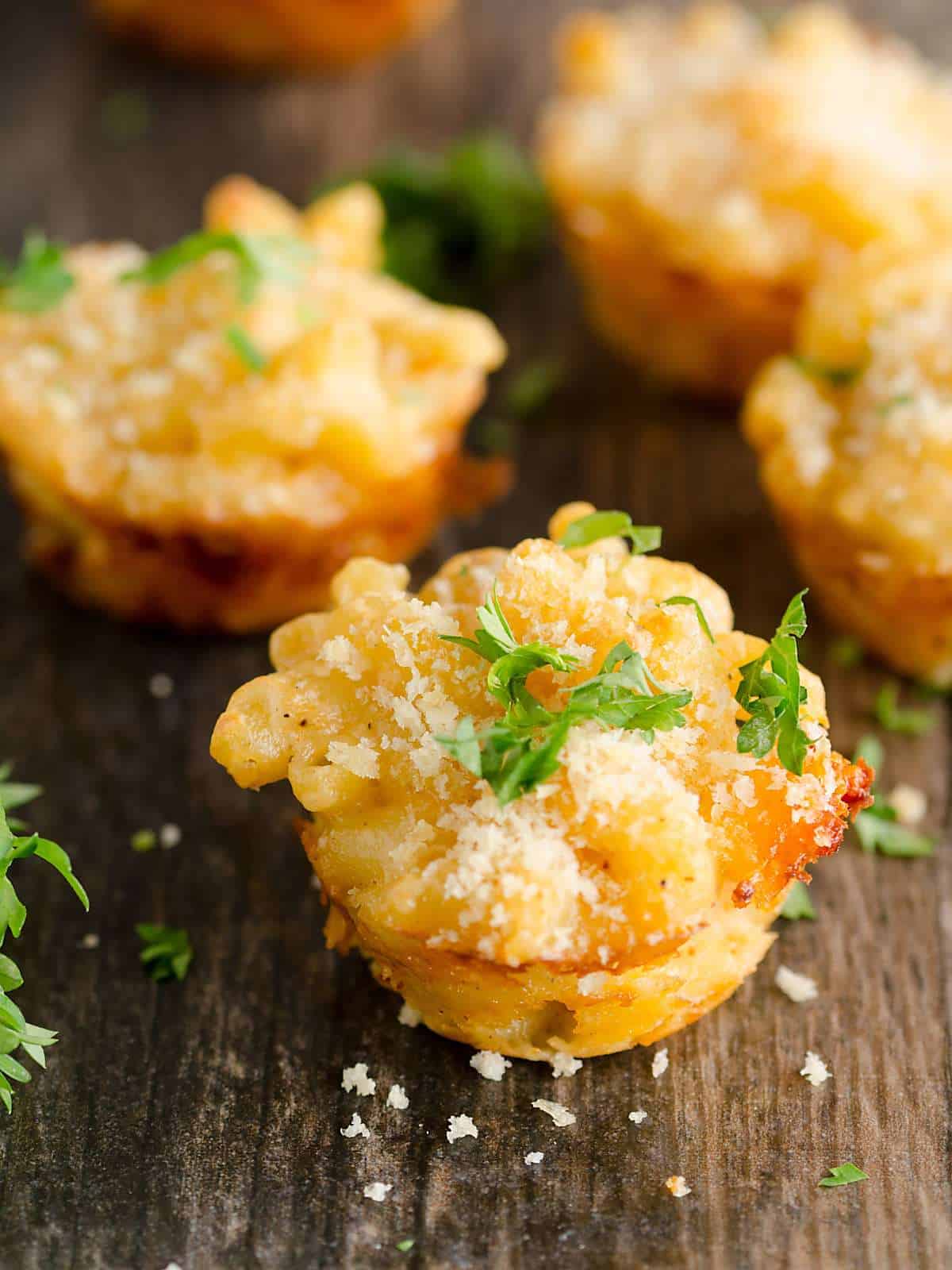 Mac and Cheese in a single bite? Are you kidding me? These will be the hit of your party. Tender chunks of lobster meat, creamy three-cheese sauce (can I get an "Amen"?) baked with a topping of breadcrumbs for a little crunch. I bet you can't eat just one.
Sausage Balls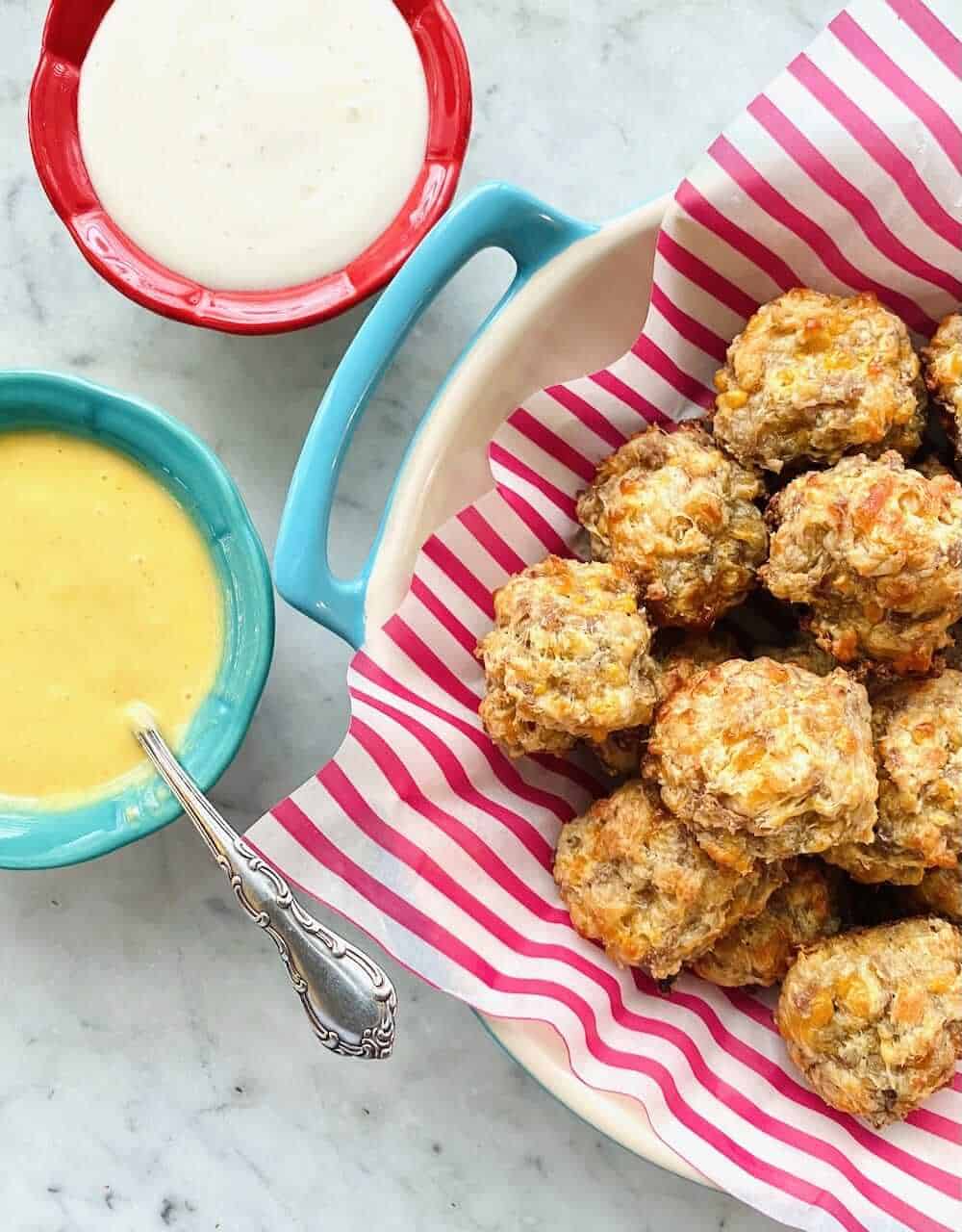 Meatballs make a great appetizer for any party! These delicious sausage balls are a fun take on traditional meatballs. They're packed with flavor. The recipe from Quiche My Grits includes hot sausage, Bisquick and sour cream.
Spinach Artichoke Wonton Cups
While the dip is a great choice for game day, sometimes you want something a little bit different to serve to your guests. These bite-size spinach artichoke wonton cups from Create Yum are a great choice.
Slow Cooker BBQ Meatballs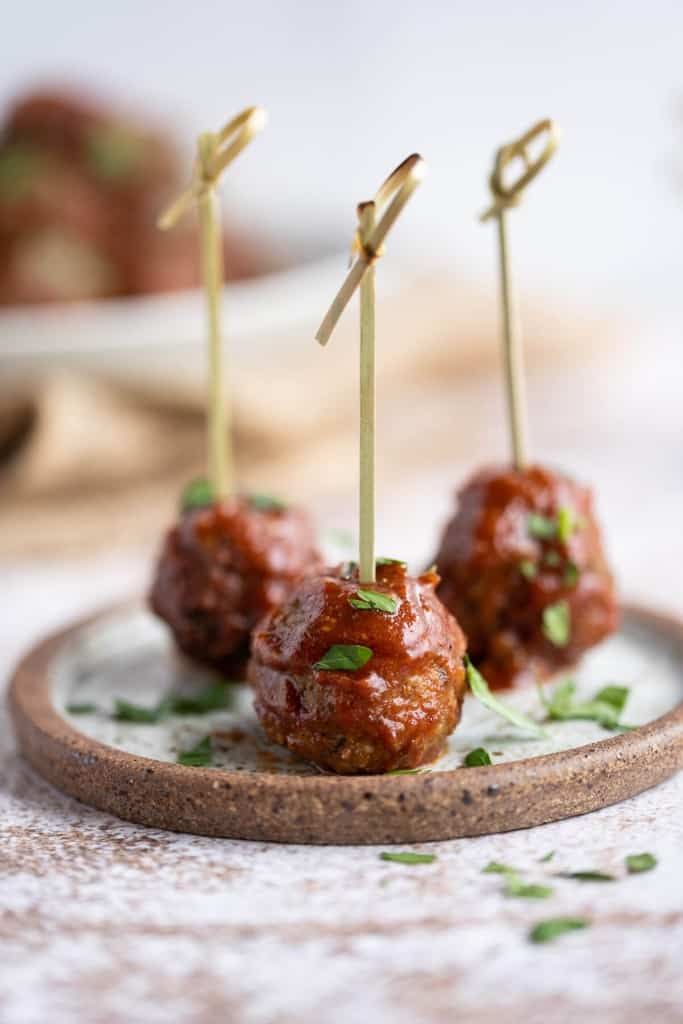 These Easy Crockpot BBQ Meatballs are the perfect classic choice for game day. The ingredients are fresh and savory with just a hint of smoky sweetness that makes it stand out. Plus making appetizers in your slow cooker is an easy, hands-off way to get it done and free up other oven space.
Chicken Nacho Bites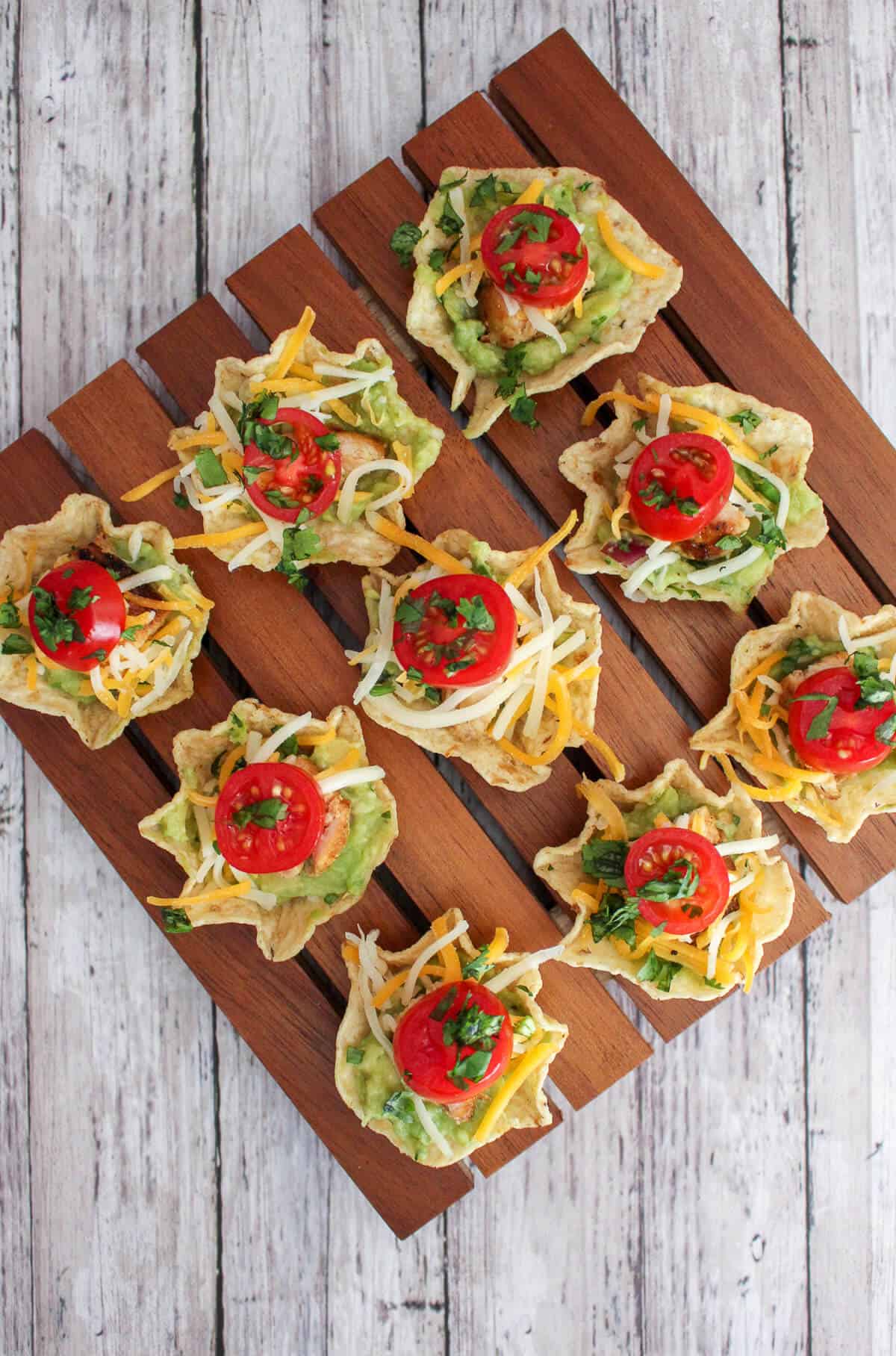 Nachos are usually a hit for any occasion. Chicken nacho bites from Snack Rules are filled with nacho flavor in an easy to eat appetizer. You could make so many variations of these.
Jalapeno Popper Stuffed Mushrooms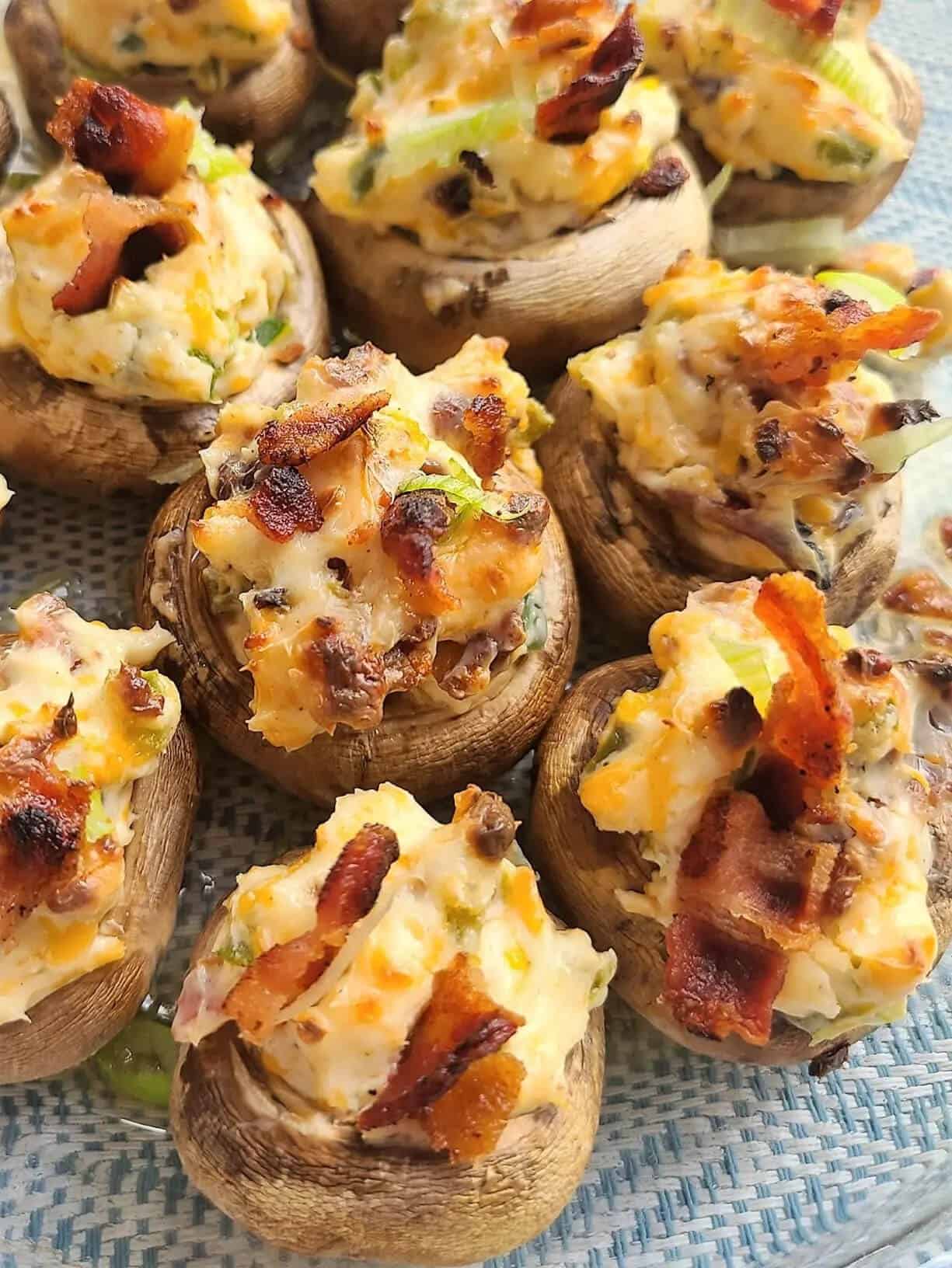 This is a scrumptious idea for a low-carb appetizer, Jalapeno popper stuffed mushrooms. Your keto guests won't feel left out with this delicious snack. This simple recipe from Freshly Squeezed Low Carb features the flavors of a fried jalapeno popper without all the extra carbs.
Perfect Finger Foods
Finger foods are the best for parties! More eating, less cleaning. That's my kind of gathering. Always be sure to have plenty of napkins on hand!
BLT salad on a stick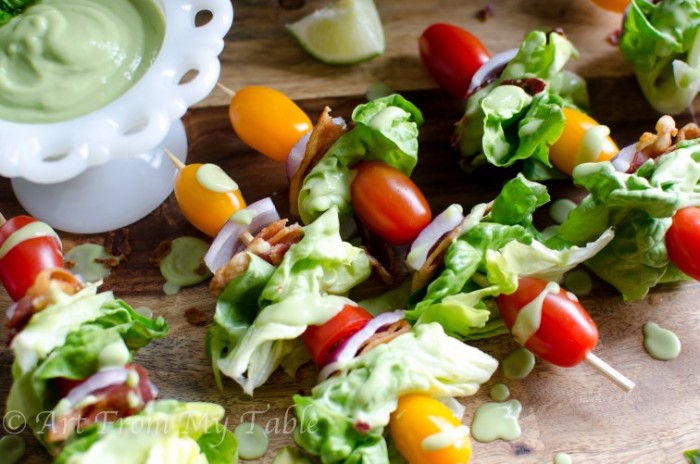 No fork required! Turn your salad into an appetizer! We've all been doing so well on our New's Years diets right? Keep it up this BLT Salad on a Stick.
Ham And Cheese Sliders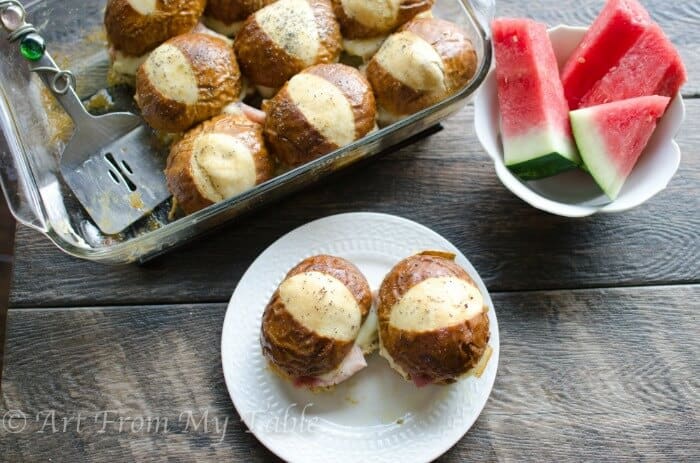 These Baked Ham and Cheese Sliders is seriously one of the easiest meals we make. it's excellent for that Super Bowl party or any gathering for that matter. The pretzel buns really set these apart.
French Dip Sliders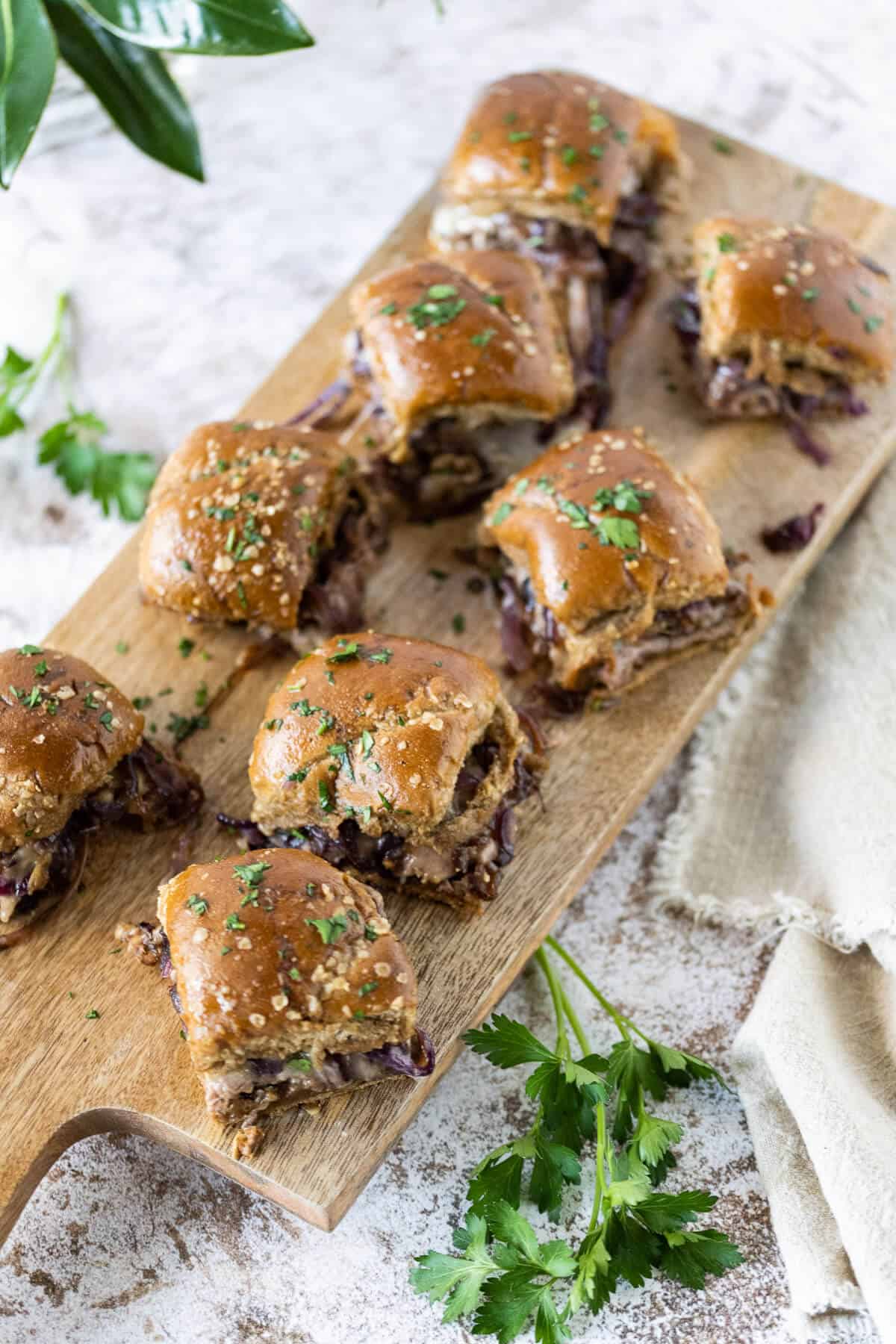 French Dip Sliders. What takes a roast beef sandwich from average to yum? Try adding specialty slider buns, deliciously melted provolone cheese and a tangy beef sauce made with worcestershire and dijon mustard! Pop this concoction in the oven, and you are thirty minutes away from true lick-your-fingers mini-sandwich heaven.
Supreme Pizza Egg Rolls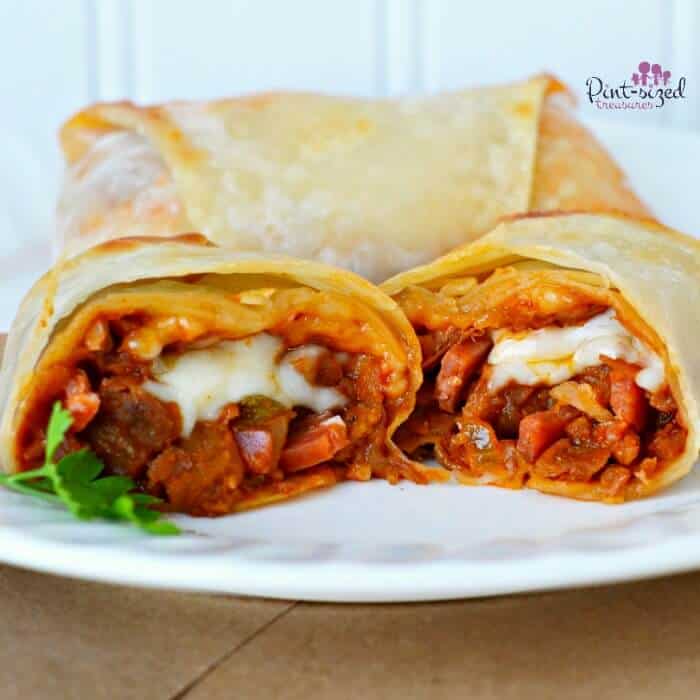 While classic egg rolls may not be the most popular item on the game day table, stuffing those egg rolls with pizza toppings is another story. These supreme pizza egg rolls from Pint Sized Treasures are a unique appetizer idea that everyone will love.
Pizza Fries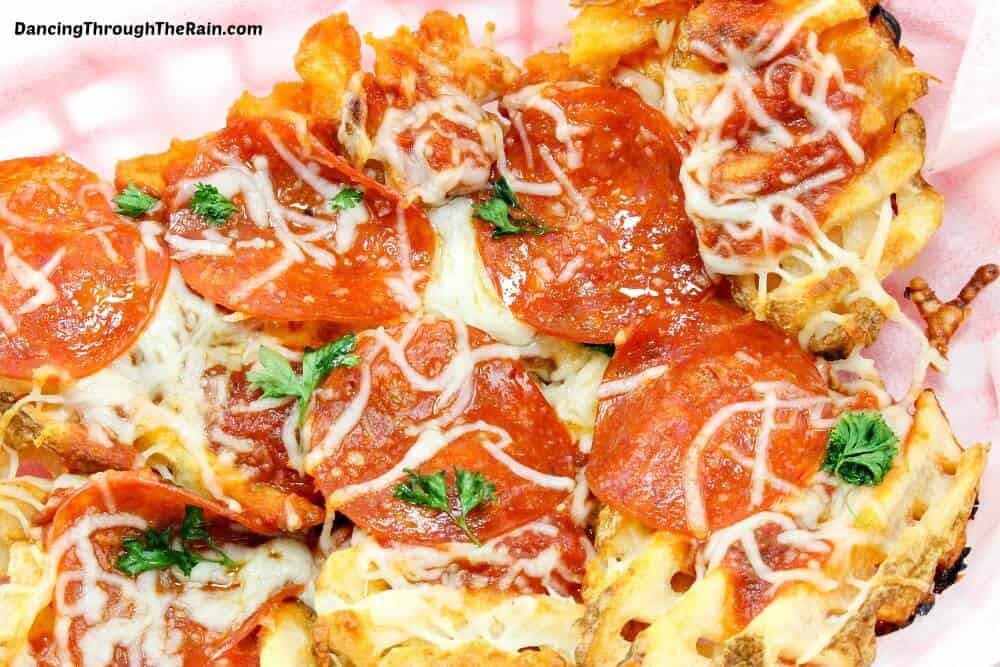 Pizza and French fries, what could be better than combining those two? These pizza waffle fries are over-the-top and will satisfy your appetite. Super easy to make and absolutely delicious!
Jalapeno Popper Pinwheels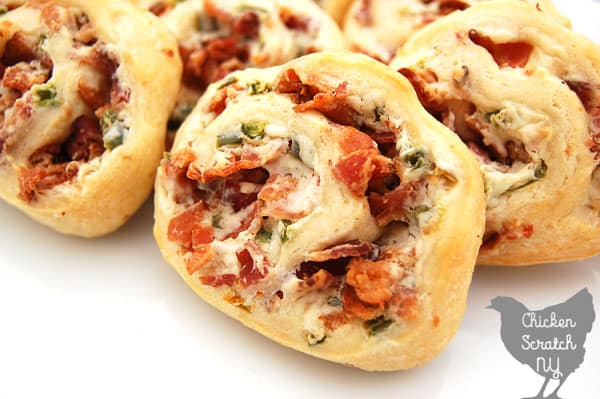 Another twist on jalapeno poppers! You can't go wrong by serving these jalapeno popper pinwheels from Chicken Scratch NY. They're packed with the flavor of the classic game day appetizer but in a fun new package. And you'll love how simple it is to make!
Football Charcuterie Board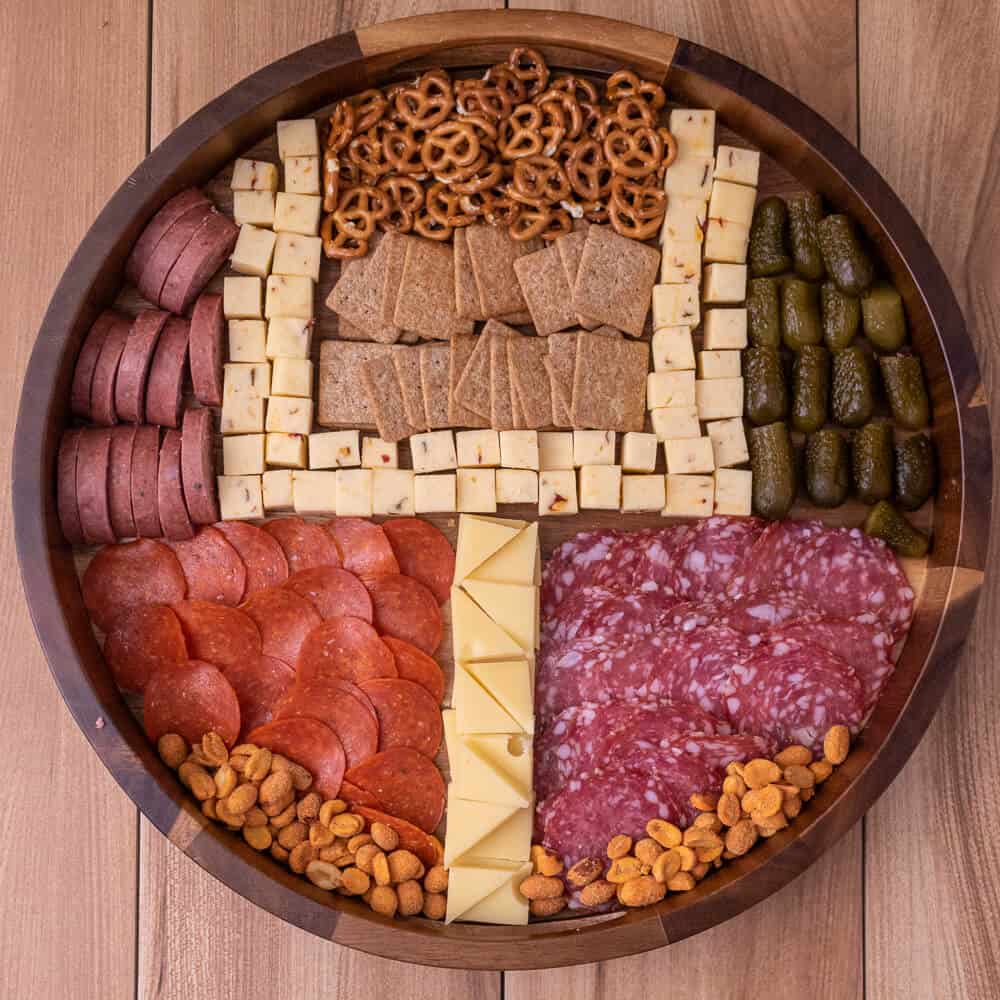 Charcuterie boards are all the rage. It's a great way to serve a variety of eats at one time. How fun is this board that's decorated to match the event? This simple football charcuterie board from Smack of Flavor features meat, cheese, crackers and a variety of other munchies.
Buffalo Chicken Wings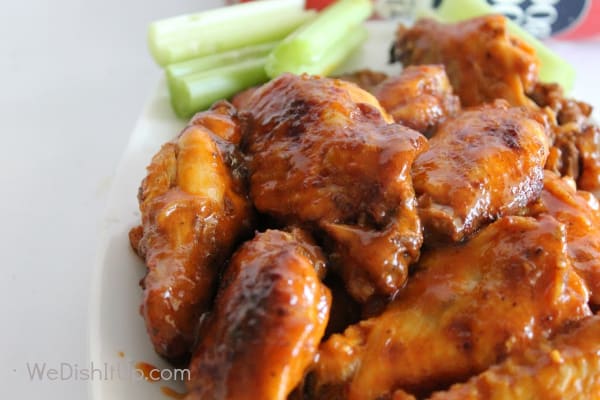 Another classic, buffalo chicken wings! This delicious recipe from We Dish it Up features a flavorful dry rub and wing sauce, ensuring each wing is packed with zest.
Chicken Fajita Nachos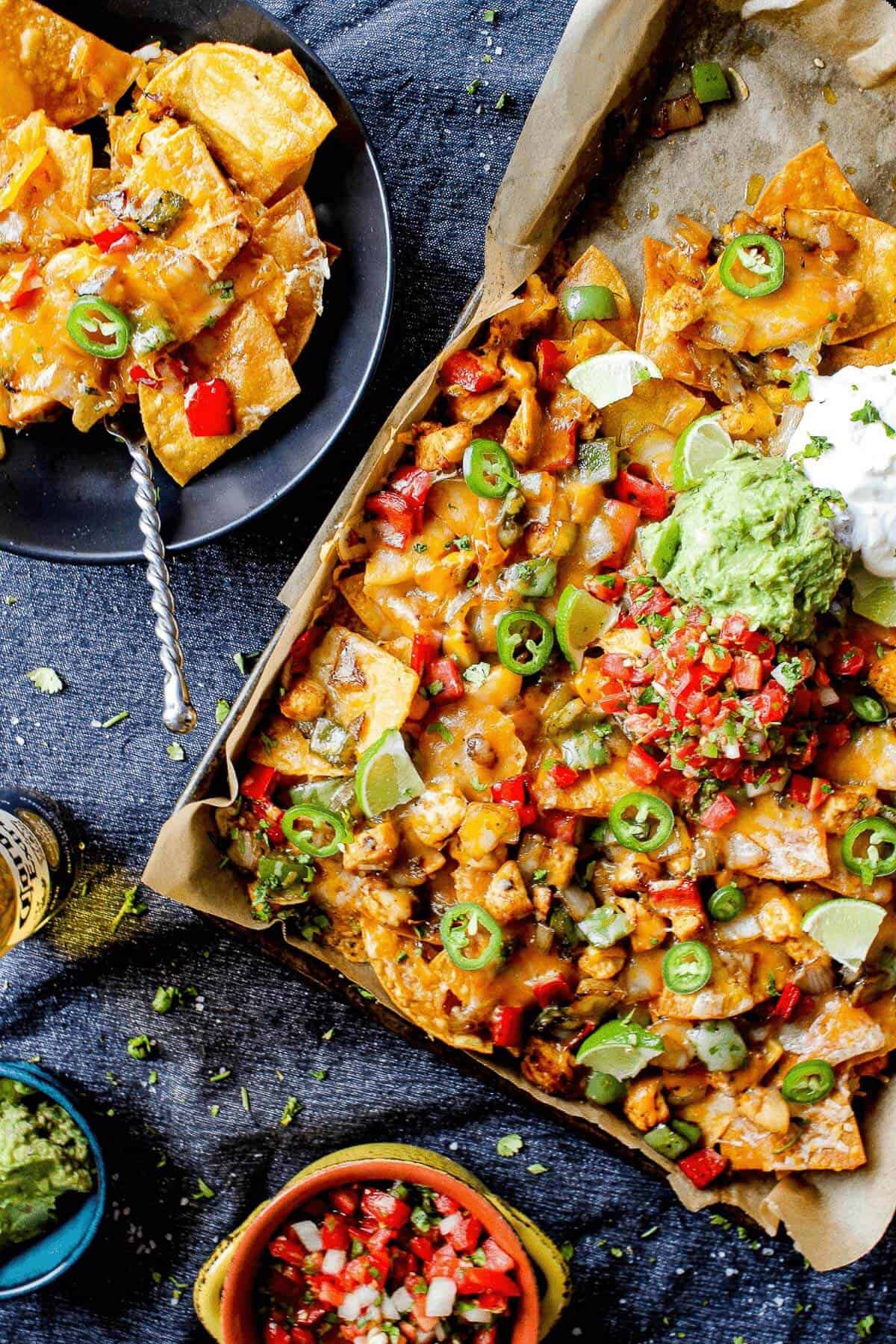 Nachos are irresistible, and when you top your nachos with chicken fajitas, you get two delicious dishes in one! These chicken fajita nachos from Tao of Spice is filled with gusto, making them the perfect addition to your spread.
Soft Pretzels
You just can't beat anything homemade, and these soft pretzels are no exception! This recipe for authentic German soft pretzels from Recipes from Europe is easy to make with just eight ingredients.
I hope your game day gathering is a success, whether it's a small gathering or a large party.
Now that you're all set with appetizers, here's a few more recipes that work well for a crowd.
Main Dishes that work well for game day
Chili Recipes
Soup Recipes
Crowd Pleasing Recipes
Don't forget the drinks! These Mocktail Recipes are all family friendly. You can easily turn them into an adult beverage if you wish.
HUNGRY FOR MORE? Subscribe to my newsletter to have recipes delivered to your inbox and to stay up to date on the latest!
Please Share!
Your shares are how this site grows, and I appreciate each one. Do you know someone who would enjoy this recipe?

I'd love it if you shared it on your favorite Pinterest board or Facebook! AND…if you like this recipe, please do me a favor and give it a ⭐️ ⭐️ ⭐️ ⭐️ ⭐️ rating! TIA 🥰

You can also follow along on YouTube and Instagram!
I hope your team wins, but I'm sure YOU will win with all these great recipes.