Greek Chicken Sheet Pan Dinner ~ Tender pieces of chicken glazed in olive oil, lemon, and herbs, roasted with onions, peppers and tomatoes. Stuff it all in a whole wheat pita and top it with some Feta Cheese.  An easy dinner in under 30 minutes!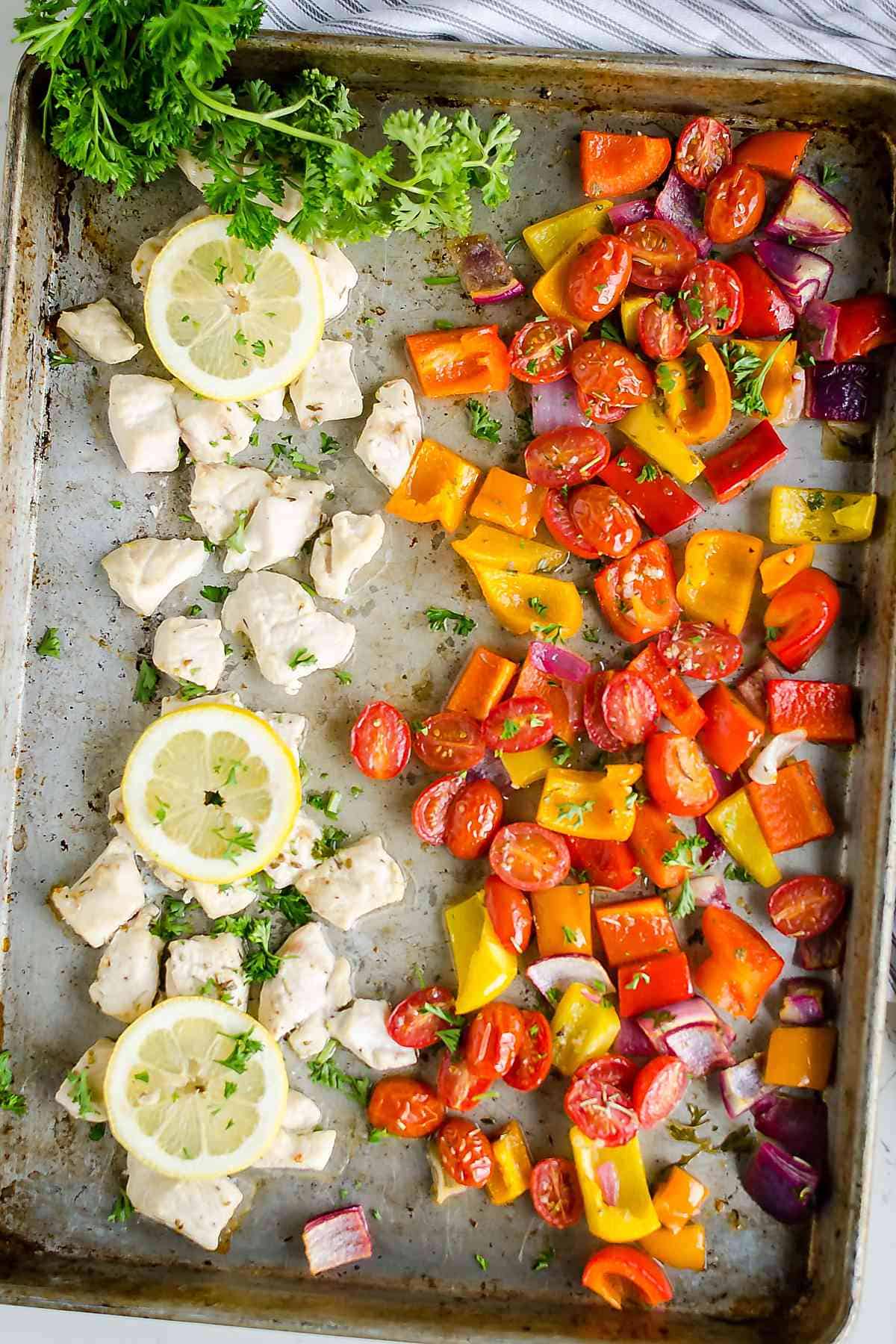 Ya'll know I'm loving the whole sheet pan supper thing! This Greek Chicken Sheet Pan Dinner is loaded with flavor, and won't take you long to get on the table.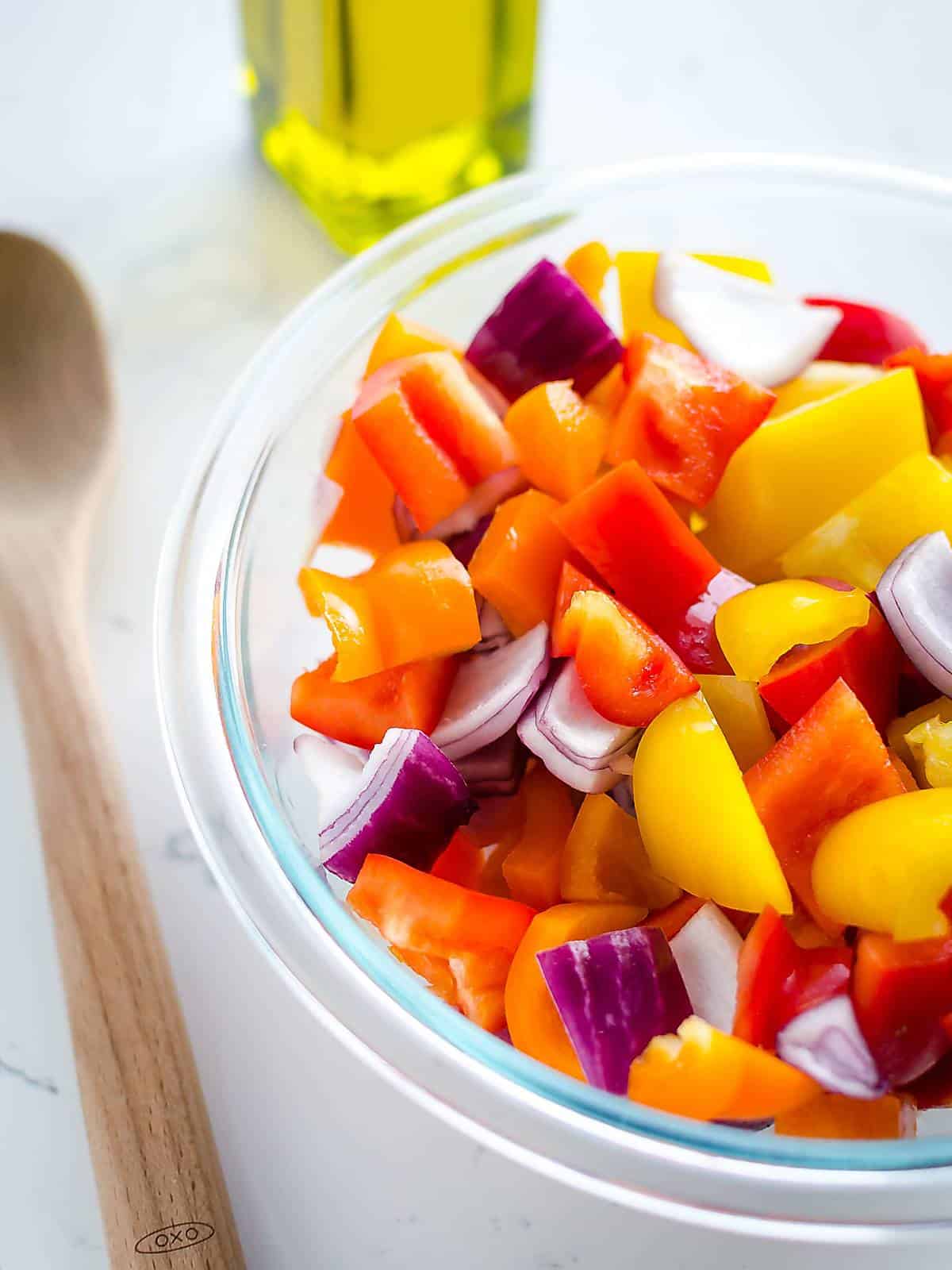 This post may contain affiliate links
Some of you love to cook and create in the kitchen, and some of you hate cooking.  Sheet Pan dinners really satisfy all types of cooks. There are endless possibilities of what you can create with these gems, yet, they come together incredibly quickly and easily.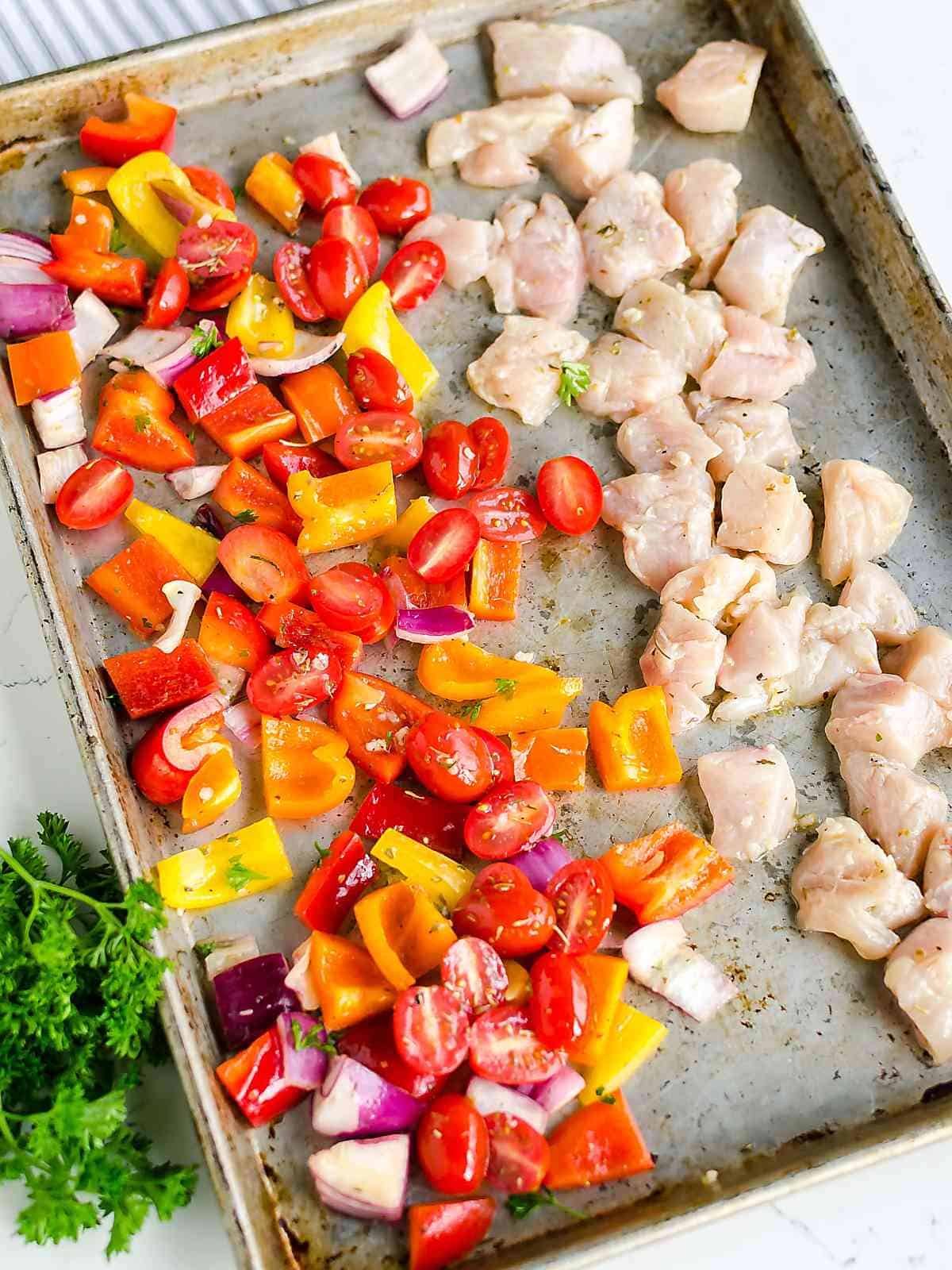 So for those who have a passion to create, you could have a new sheet pan supper every day of the month. But for those of you who just need a quick dinner and don't want to spend time thinking about it, throw some meat and veggies on a tray, season and cook.  What could be easier?  Take out?  Okay, you got me there, but, this is SO much better for you.  🙂
Check out these Sheet Pan Chicken Fajitas where I share the best tips for successful sheet pan dinners.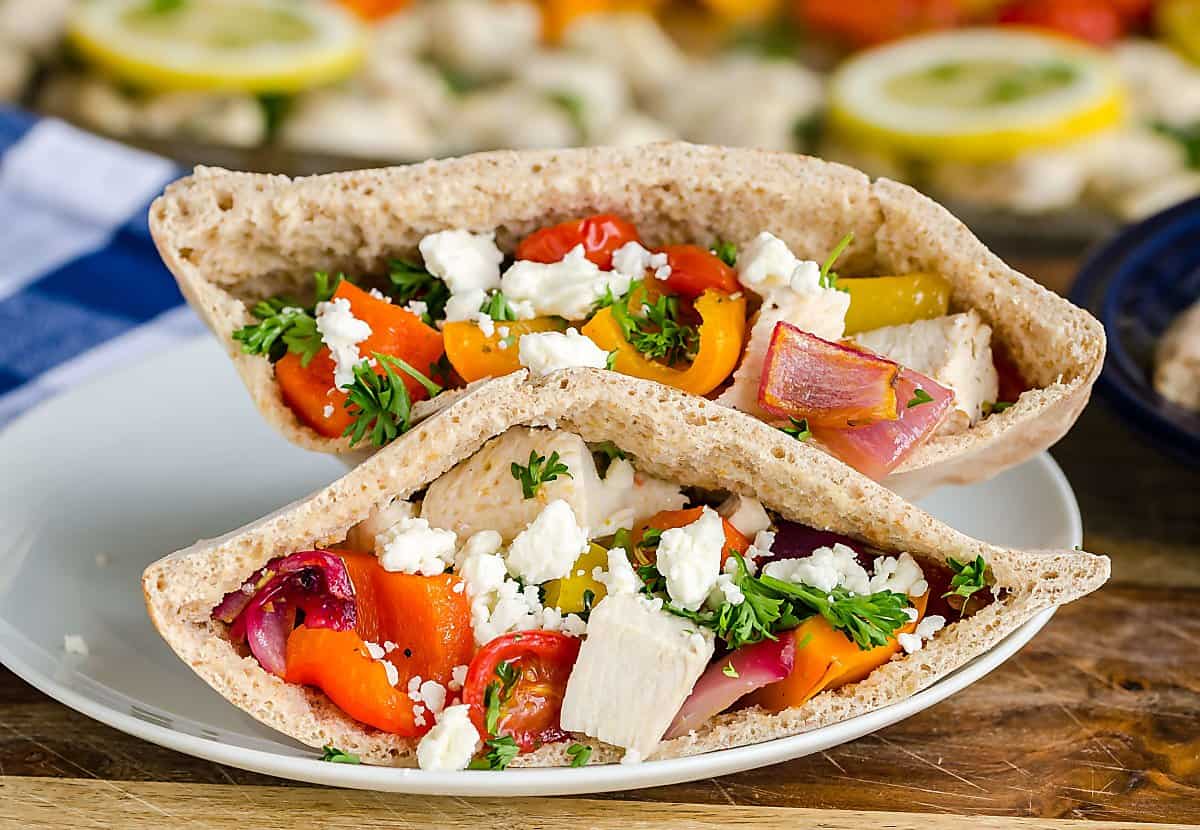 For this sheet pan chicken recipe, we opted to eat it in a pita.  Oh so delicious! If you're a low carb lover, you can totally skip the pita, or grab a low carb brand.  Joseph's pitas are pretty decent for flavor. You can pick those up at Walmart too, definitely less expensive that way.  Or, eat it over cauliflower rice. YUM.
Ready to get cooking?
Greek Chicken Sheet Pan Dinner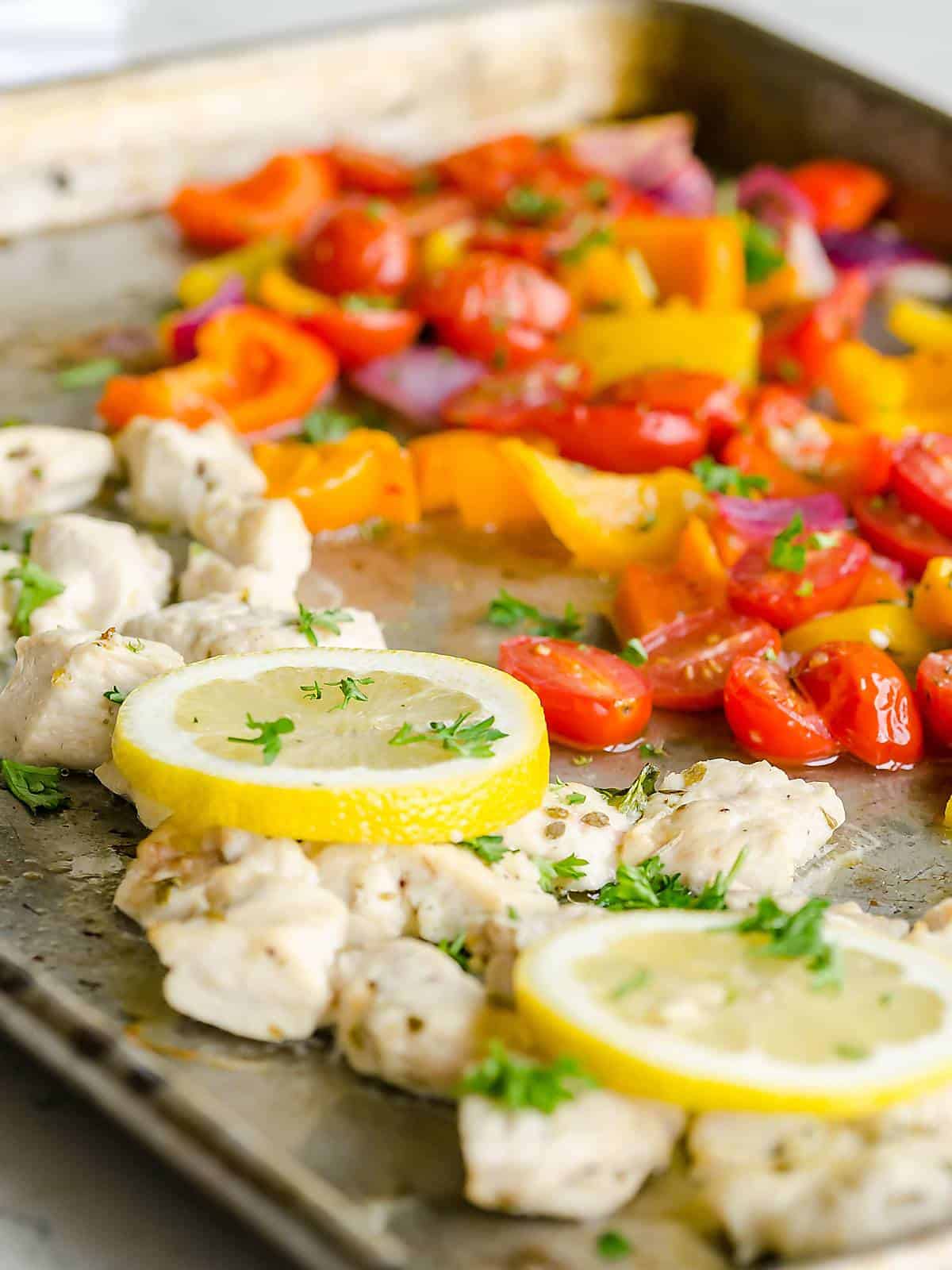 For more recipe inspiration, follow me on Pinterest and Facebook!
Looking for more easy healthy dinners?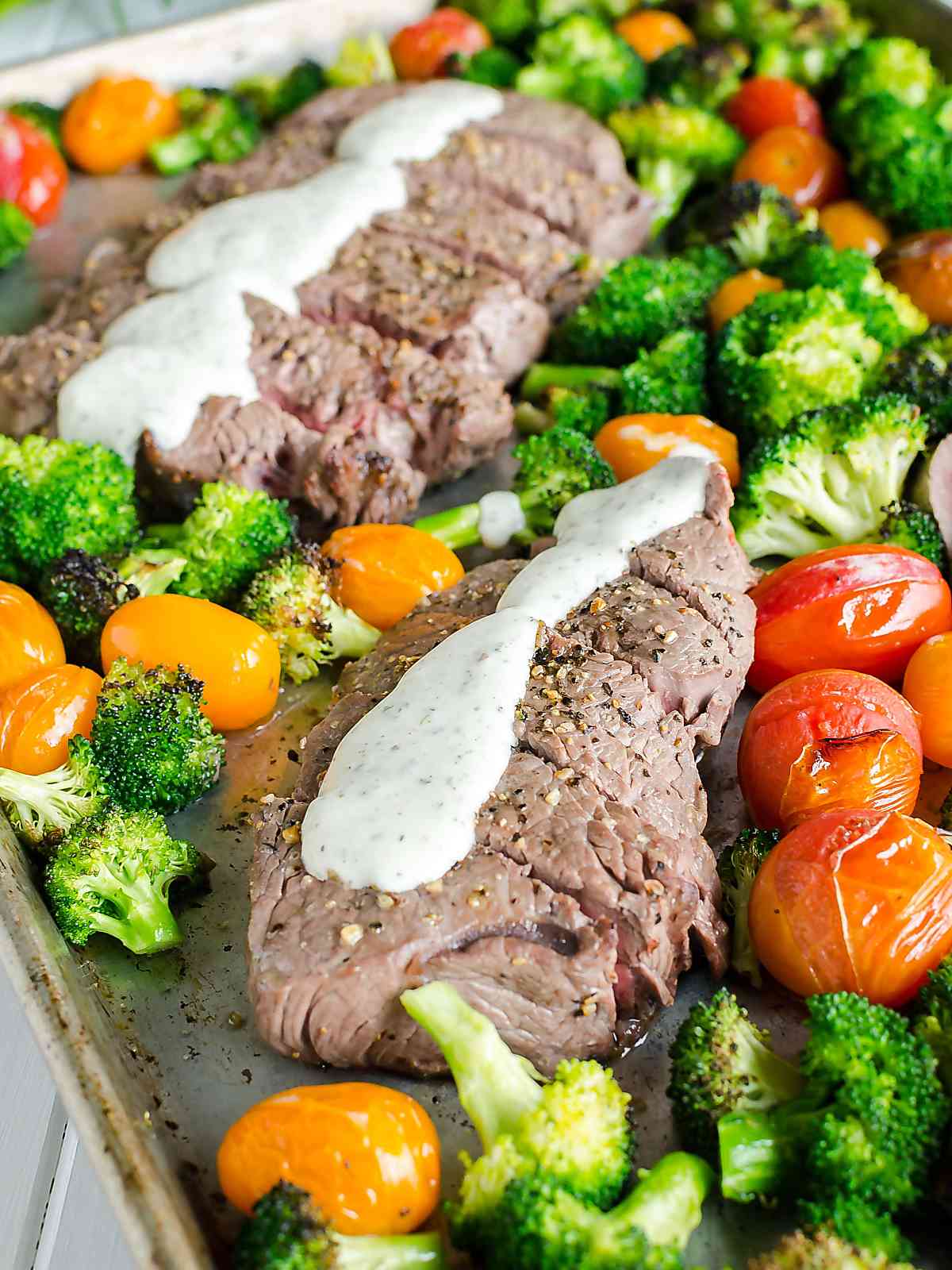 Sheet Pan Steak & Veggies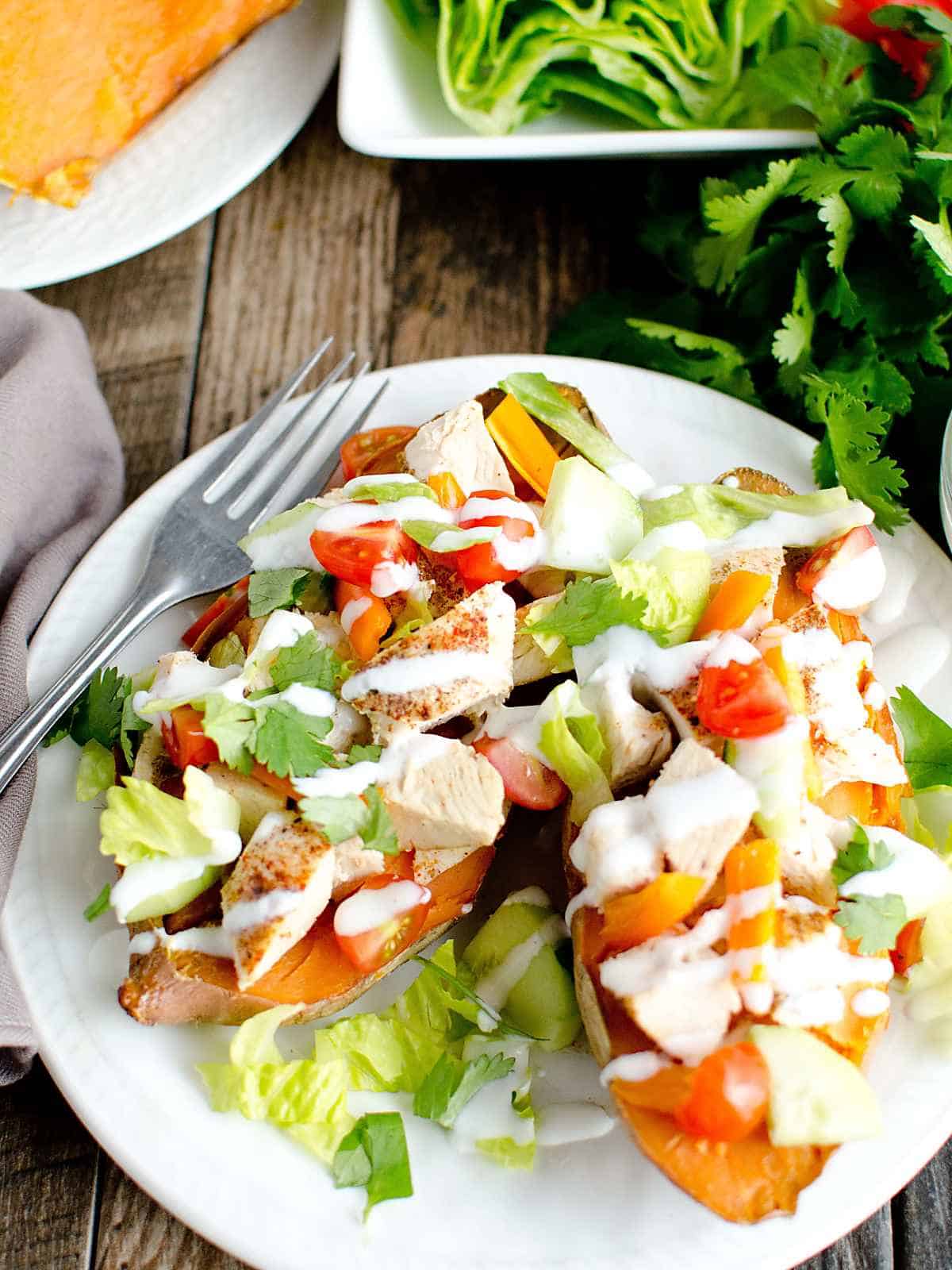 Chicken Stuffed Sweet Potatoes