These Low Carb Ricotta Pancakes will brighten your morning. They're bursting with lemon flavor, crisp on the outside and almost custard-like on the inside.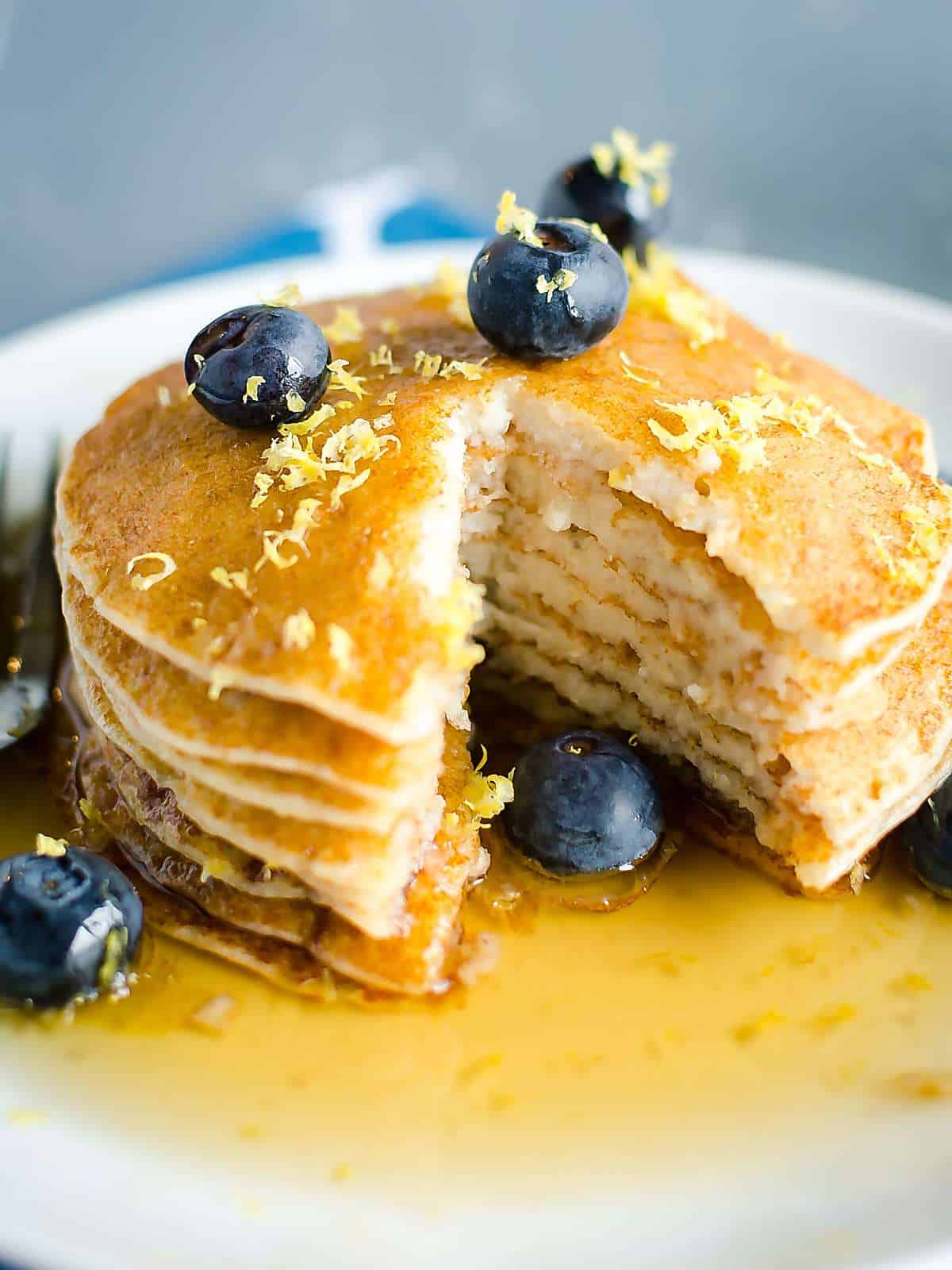 For a long time, Saturdays were pancake mornings at our house, and Sundays were Baked oatmeal days. Somehow this just became tradition for us. We looked forward to those breakfasts each and every week.
Then last year, my husband and I began eating more of a low carb lifestyle.  If you would've told me I'd be giving up bread, I would've told you that you're crazy.  I <3 my carbs!  But my waistline didn't, if you know what I mean. So good-bye Saturday morning pancakes. 🙁
Eating low carb was difficult at first. And since then, I've found alternatives for some of my favorites (like bread). The thing is, I feel so much better!  If you're looking for low carb recipes, I know you'll really like this one.
Another perk to this recipe is it's all mixed in the blender.  Super easy, dump, blend and pour! Less mess, less to clean. Bonus~ they're protein packed!
Low Carb Ricotta Pancakes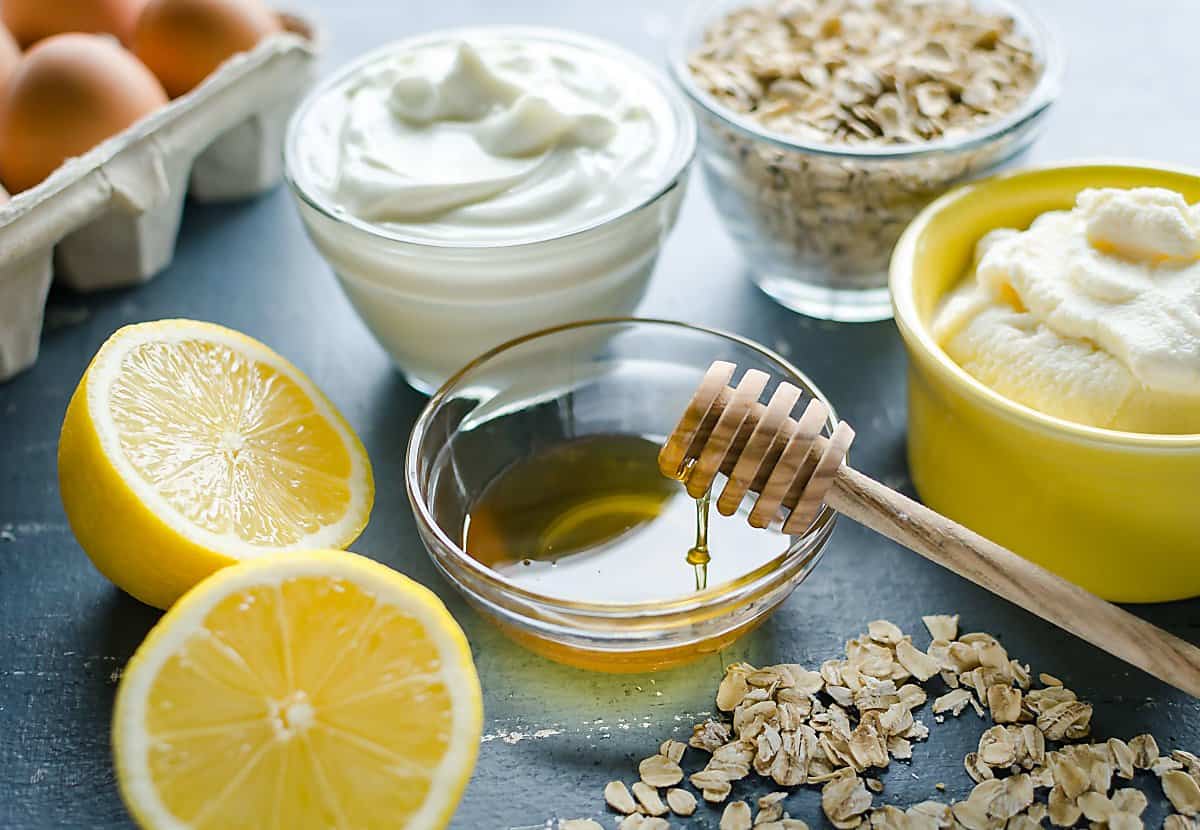 These low carb ricotta pancakes gave me my weekend tradition back. We can all enjoy pancakes again. For Sundays, we've added to our tradition. Sometimes I just swap out a few ingredients in the baked oatmeal, and other times we eat this breakfast cake, which is kind of like a giant pancake baked in the oven.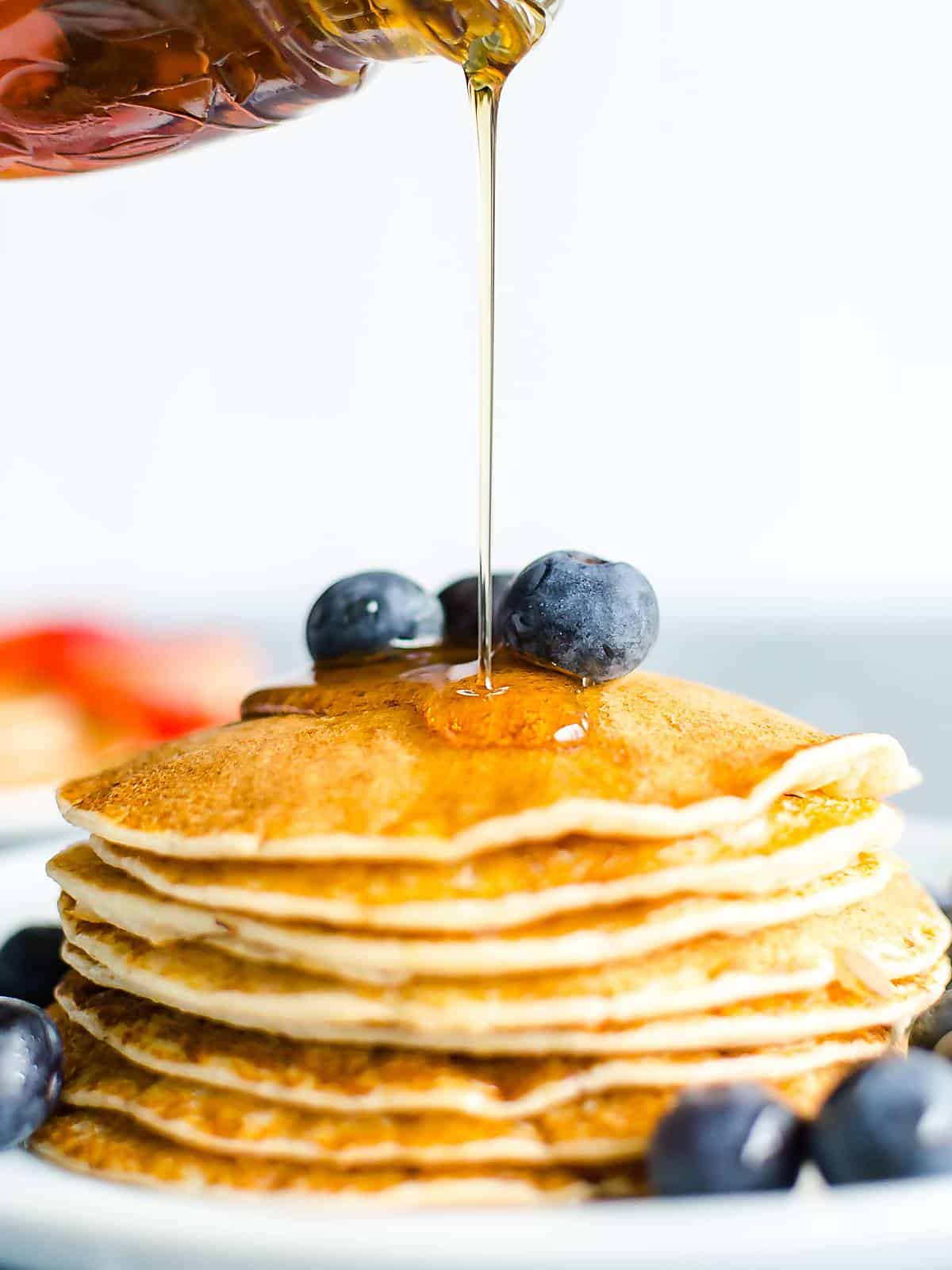 Success Tips~
Be patient: Make sure you have bubbles forming in the center and the edges of the pancakes are dry before flipping them
Be gentle:  slide the spatula  around all the edges to loosen it a bit before you flip it.
Turn down the heat: Once the pan is good and hot, turn down the heat to prevent them from browning too much.
Coconut oil spray: If you're using a non-stick pan, you shouldn't need any oil, however if not, I recommend coconut oil spray to keep these low fat and from getting greasy.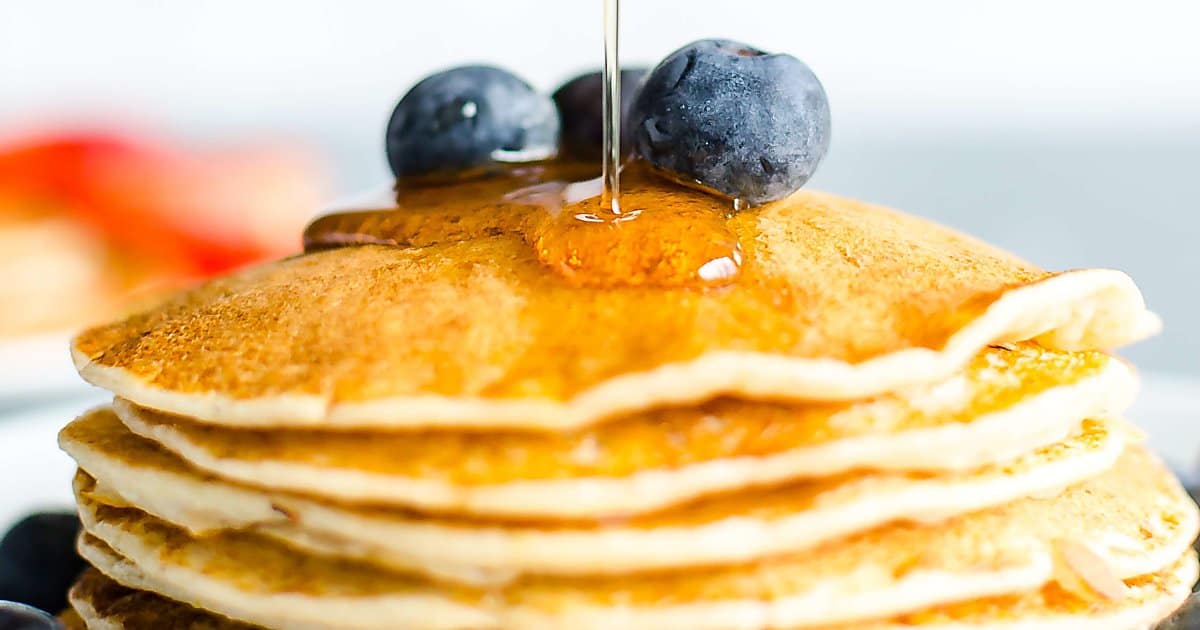 Variations~
You can substitute cottage cheese for the ricotta cheese.
Swap lime juice and lime zest for the lemon.
Use strawberries, raspberries, or blackberries instead of or in addition to the blueberries.
Top with Greek Yogurt.
There's so many ways to enjoy these low carb pancakes, do you have a favorite?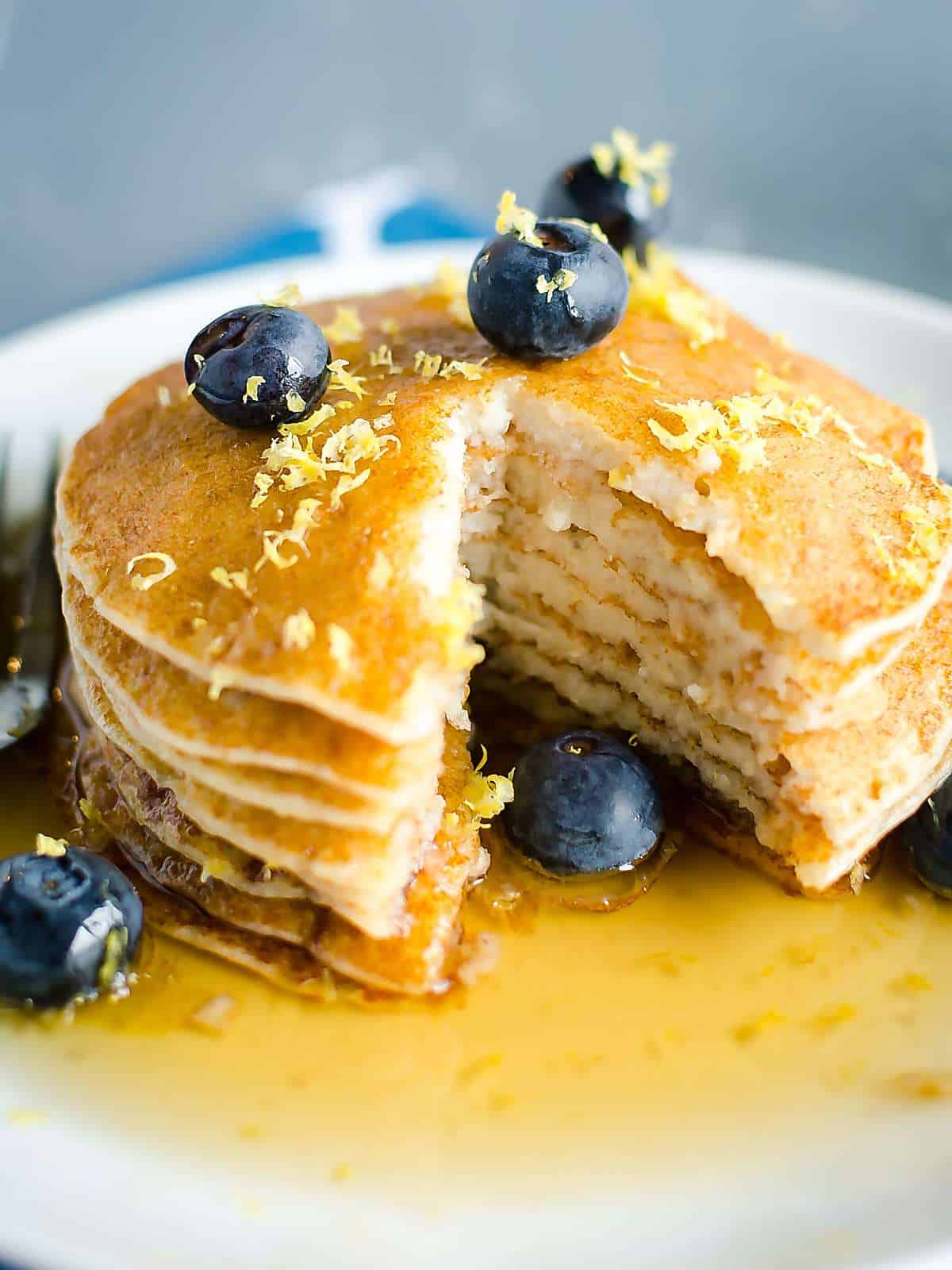 For more recipe inspiration, follow me on Pinterest and Facebook!
Looking for more low carb ways to start your day?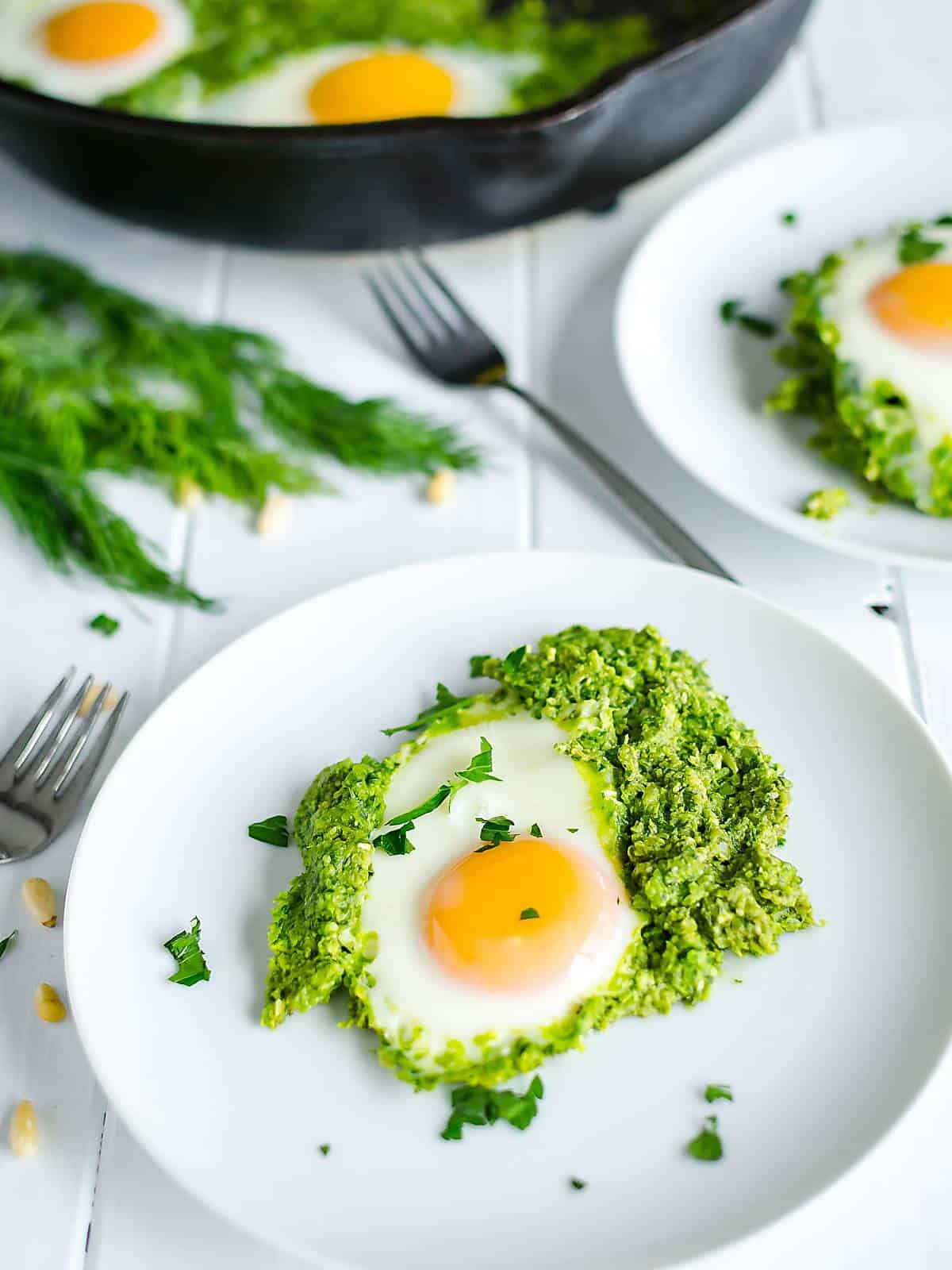 Green Shakshuka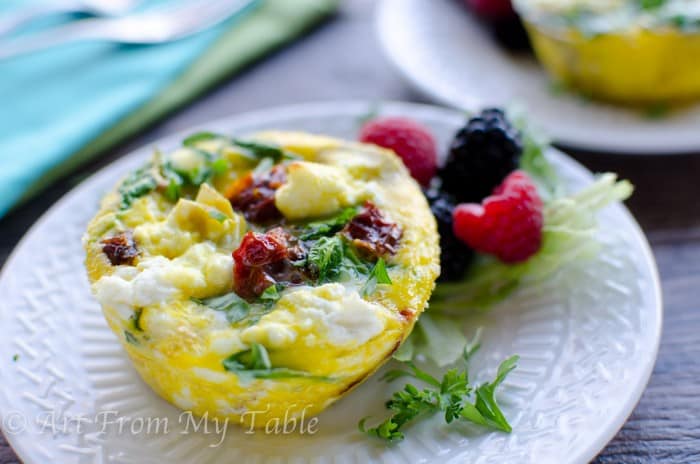 Mini Frittatas 
Blessings, Chellie