Apple Pie, in a glass, that's good for you?  I'll take it! This Healthy Apple Pie Smoothie has all the delicious flavors of  dessert, but none of the sugar. With the addition of peanut butter, what could be better?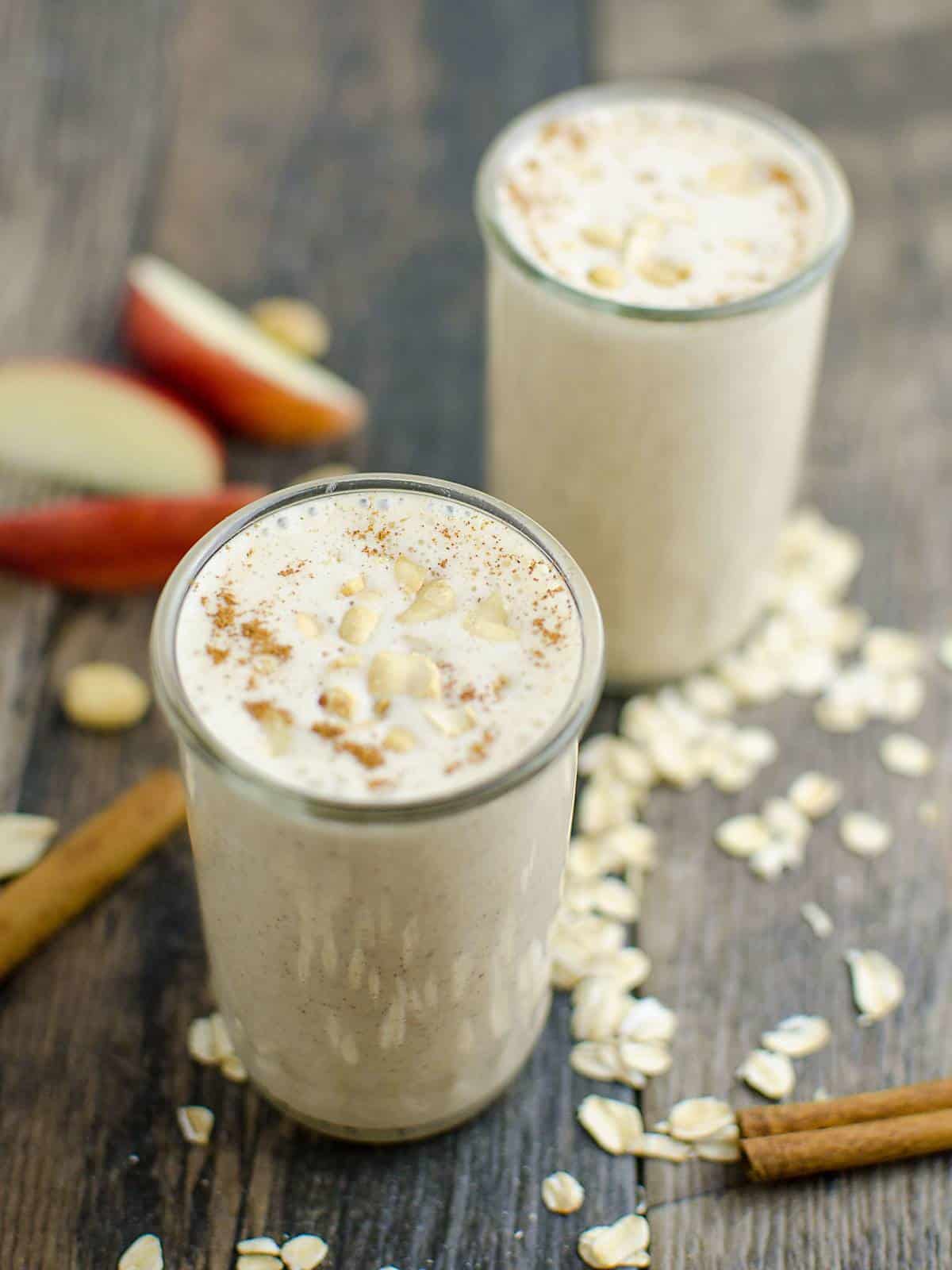 I'm sure I've mentioned before how I love all the seasons we have in Michigan.  We really enjoy our produce while it's in season, and then we miss it until it comes around again.
Typically once fall hits, it's nothing but apples until the orchards close.  Depending on the year, sometimes those orchards are still selling amazing apples through the winter, which makes me very happy.  🙂 And while we're on the subject of apples… you've got to try this apple sauce!
What I love about apples is they really almost never go out of style, ya know?  So even though it's now the middle of winter (freezing rain actually as I type this), I love the the ultimate taste of fall this Healthy Apple Pie Smoothie brings.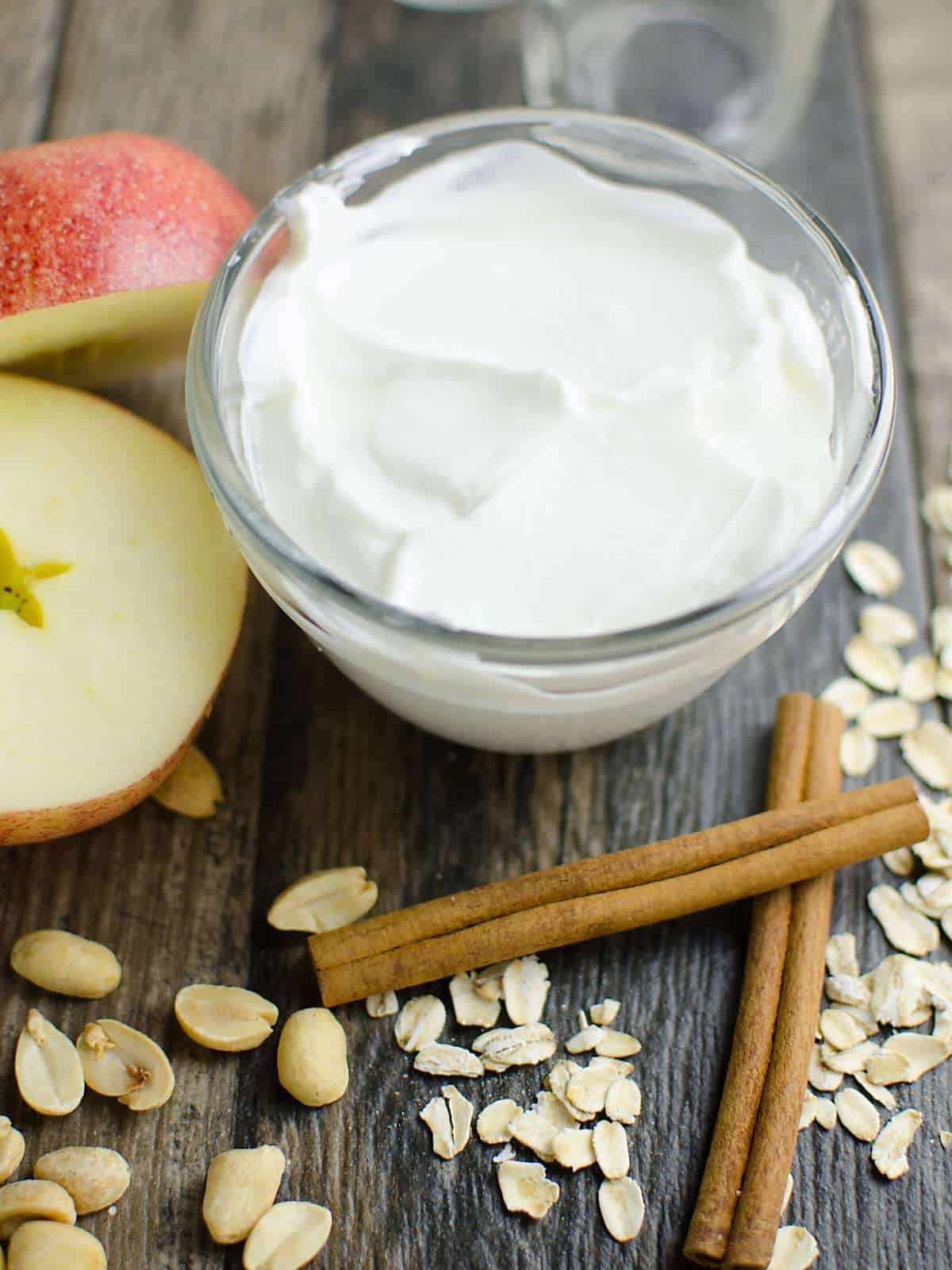 One of the best flavor combinations ever, in my opinion, is peanut butter and apples.  YUM. I almost named this peanut butter apple pie smoothie, but that just seemed too long.
Healthy Apple Pie Smoothie
This lovely smoothie will take you all of five minutes to make, and then your tastebuds will be thanking you.
Tips & Tricks~
If you have a high powered blender, such as a Vitamix, you don't need to cut the apple up very much, just take out the core and slice it in half.  However, if you have more of a standard blender, cut those apples into one inch chunks.
For a thicker smoothie, add more yogurt and increase the oats.
Stevia or Truvia can be substituted for the honey in this recipe.
You can use straight up peanut butter instead of the peanut flour, keep in mind that will increase the fat.  (nothing against healthy fats, but if you're watching your calories, you'll love peanut flour).
I recommend 100% pure whey protein Isolate for a protein powder. This is a great way to amp up the protein in this smoothie, but if you don't have it, don't worry about it, just leave it out.
Are you a THM friend?  Guess what, this smoothie is an "E".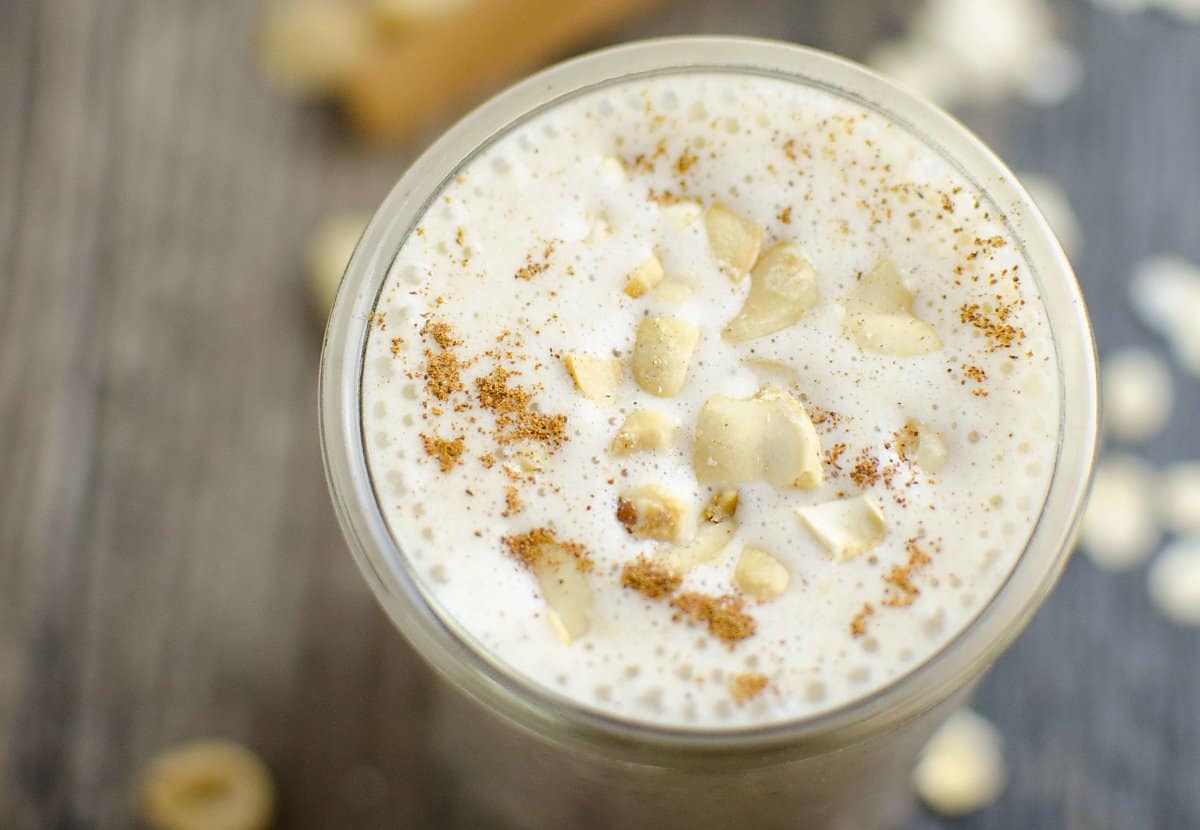 I would love to connect with you! Leave me a comment and follow me on Facebook, Twitter, Instagram and Pinterest.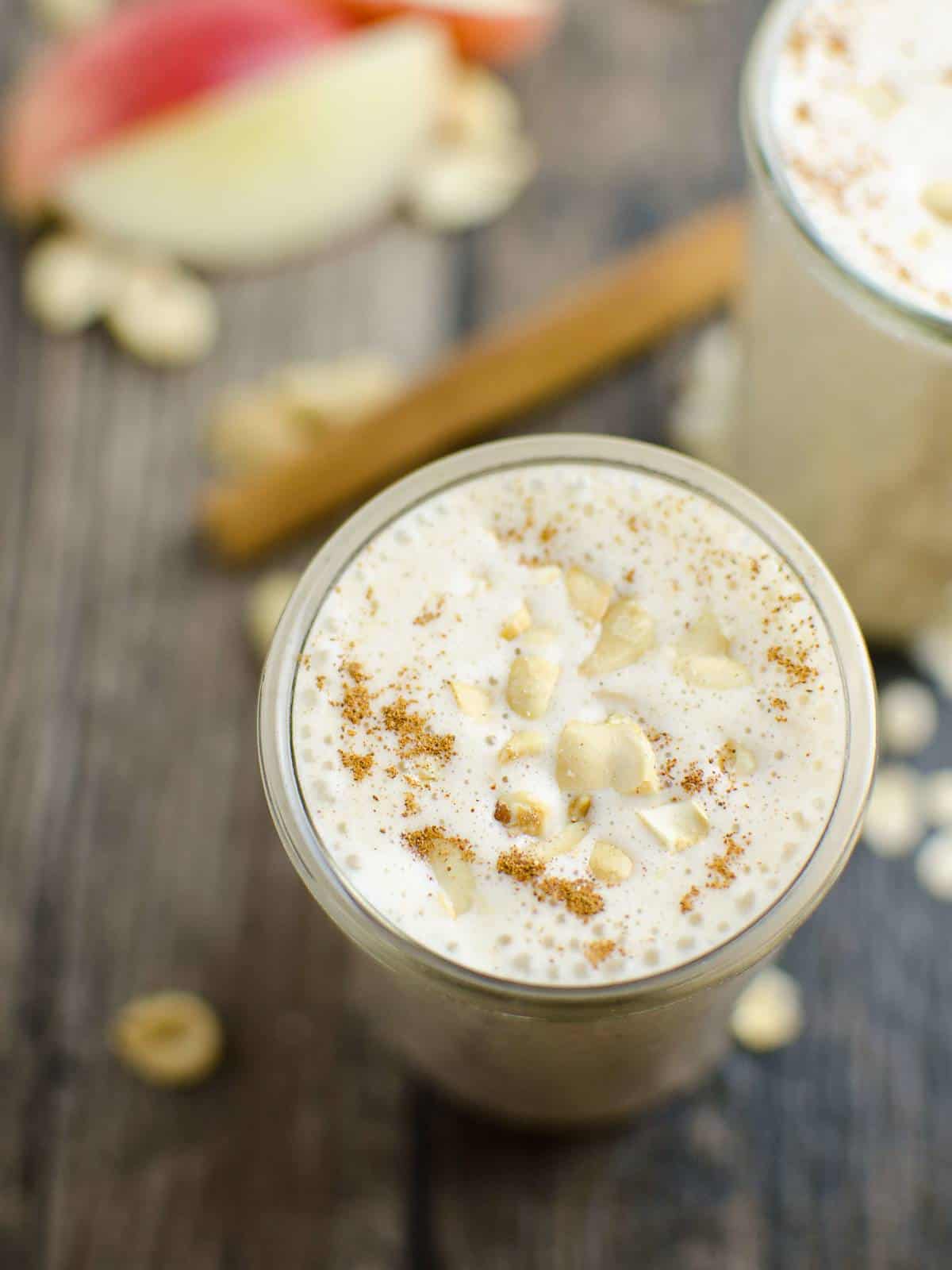 If you LOVE smoothies, don't miss my smoothie book!  Grab yours here!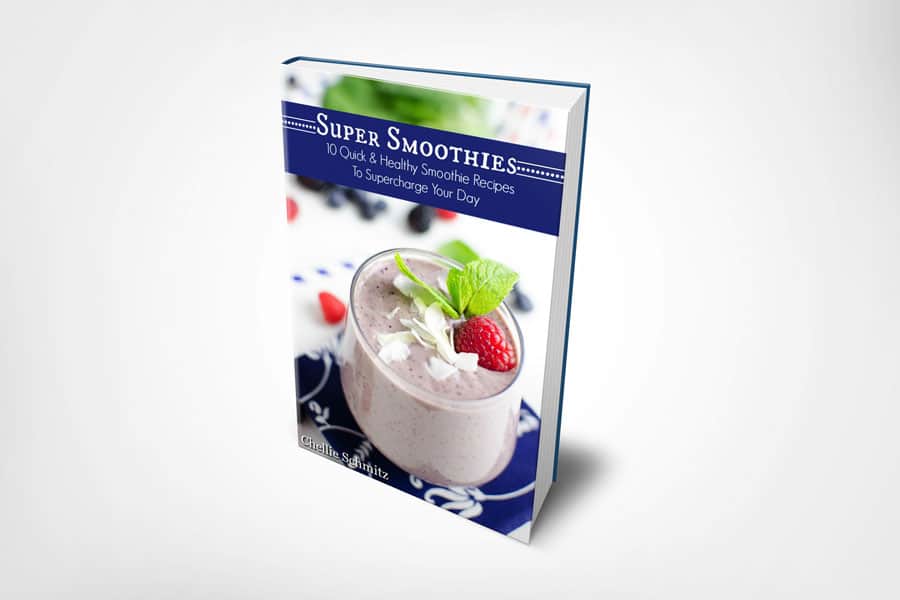 Looking for more apple recipes?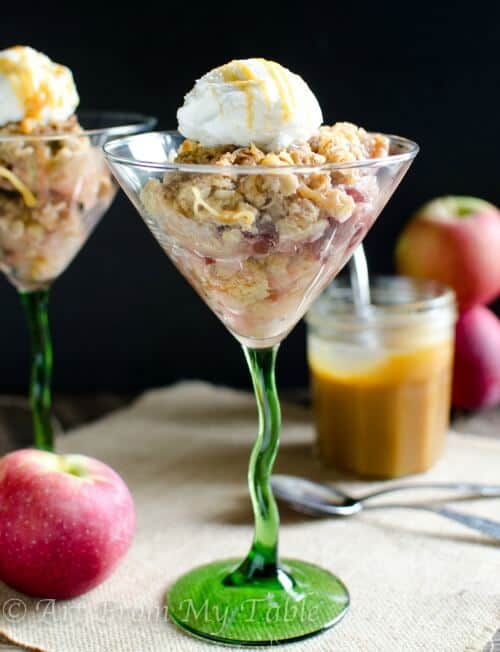 Maple Apple Crisp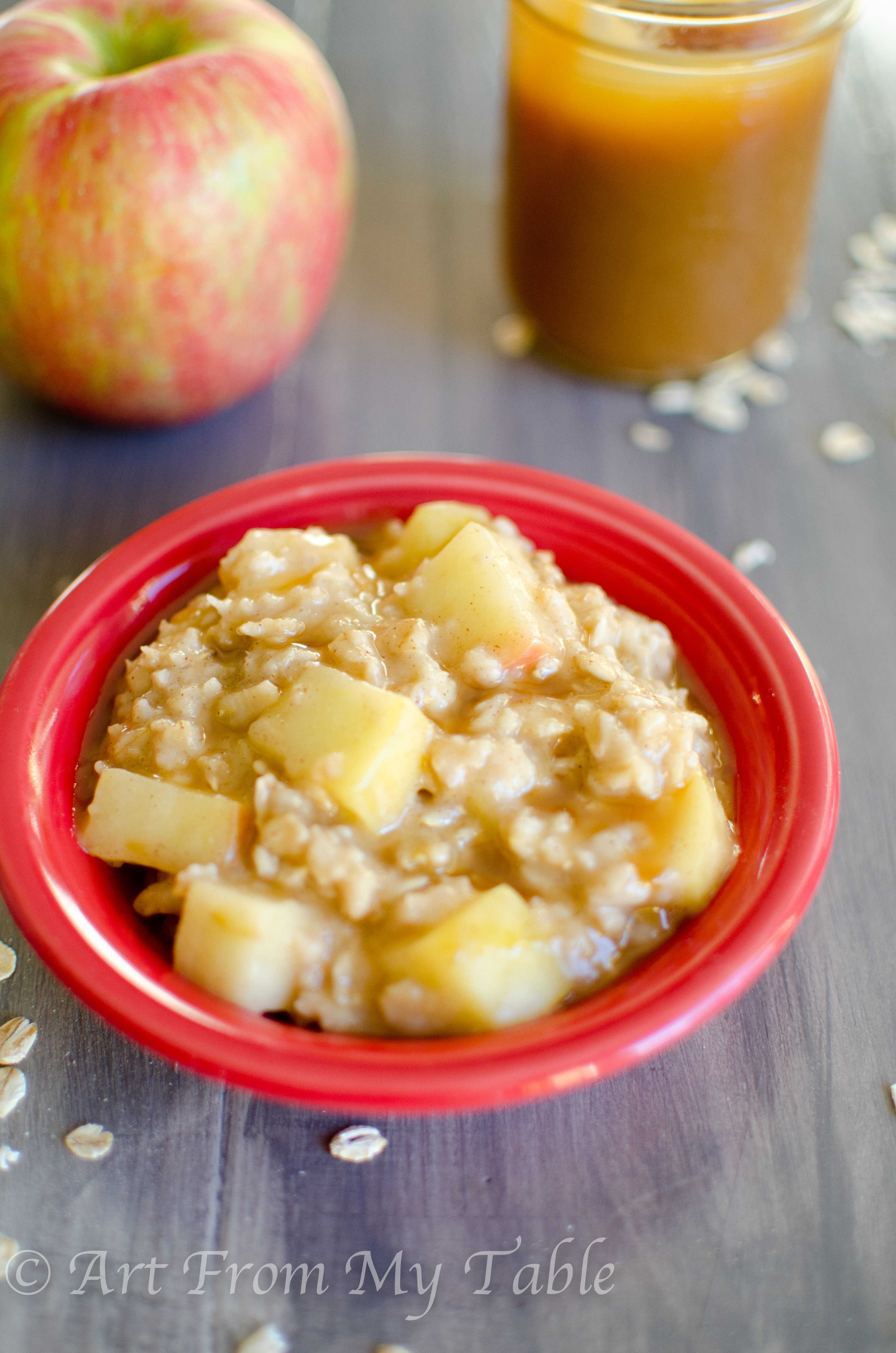 Salted Caramel Apple Oatmeal
If you make one of my recipes, then tag me (artfrommytable) on Instagram, I'd love to see it come to life in your kitchen!