As an Amazon Associate I earn from qualifying purchases.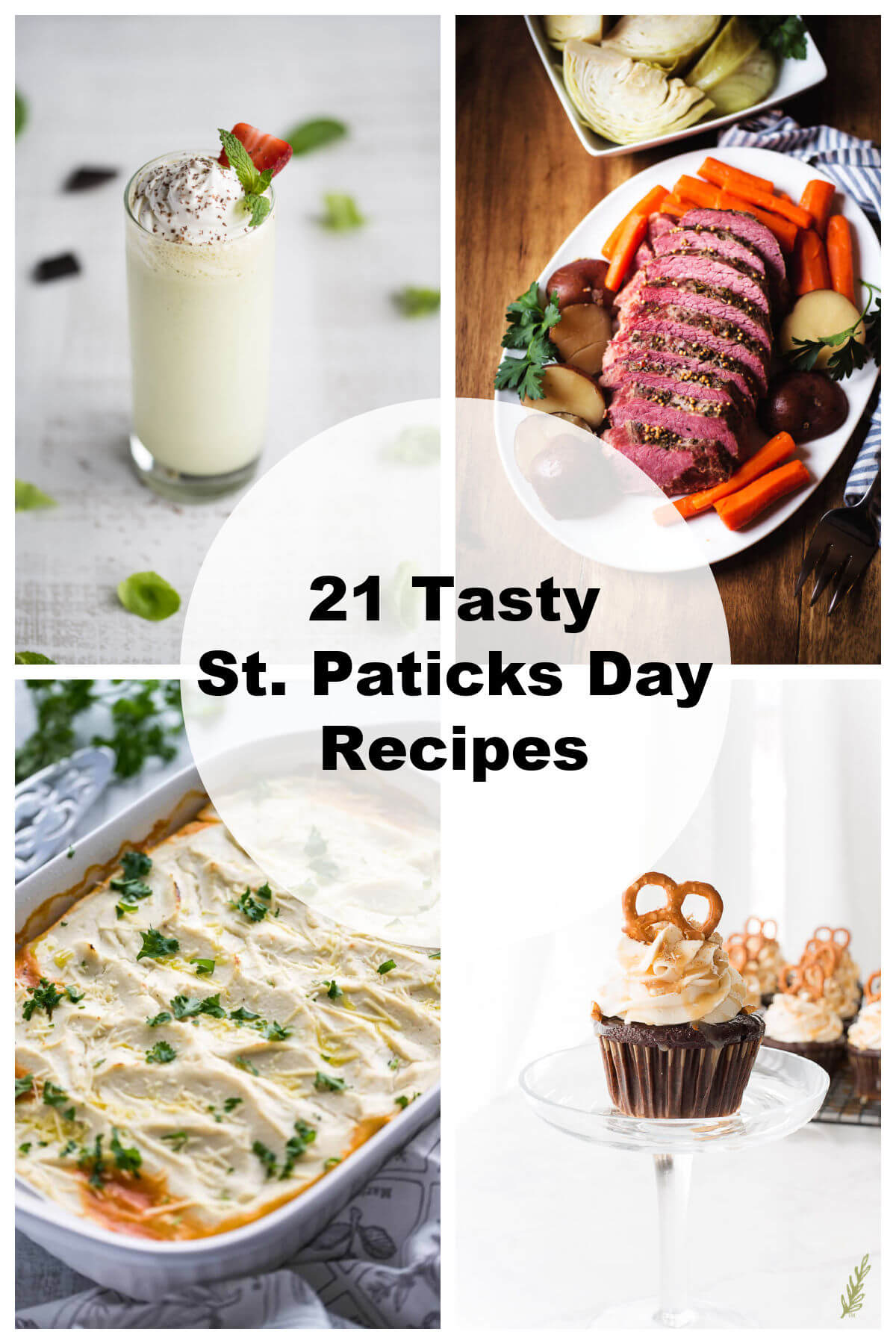 One of the best ways to enjoy any holiday is WITH FOOD! 😁 And St. Patrick's Day is no exception.
Whether you're looking for traditional Irish recipes to enjoy on the holiday or just some fun-themed treats that everyone in the family will love, these St. Patrick's Day recipes are sure to hit the spot.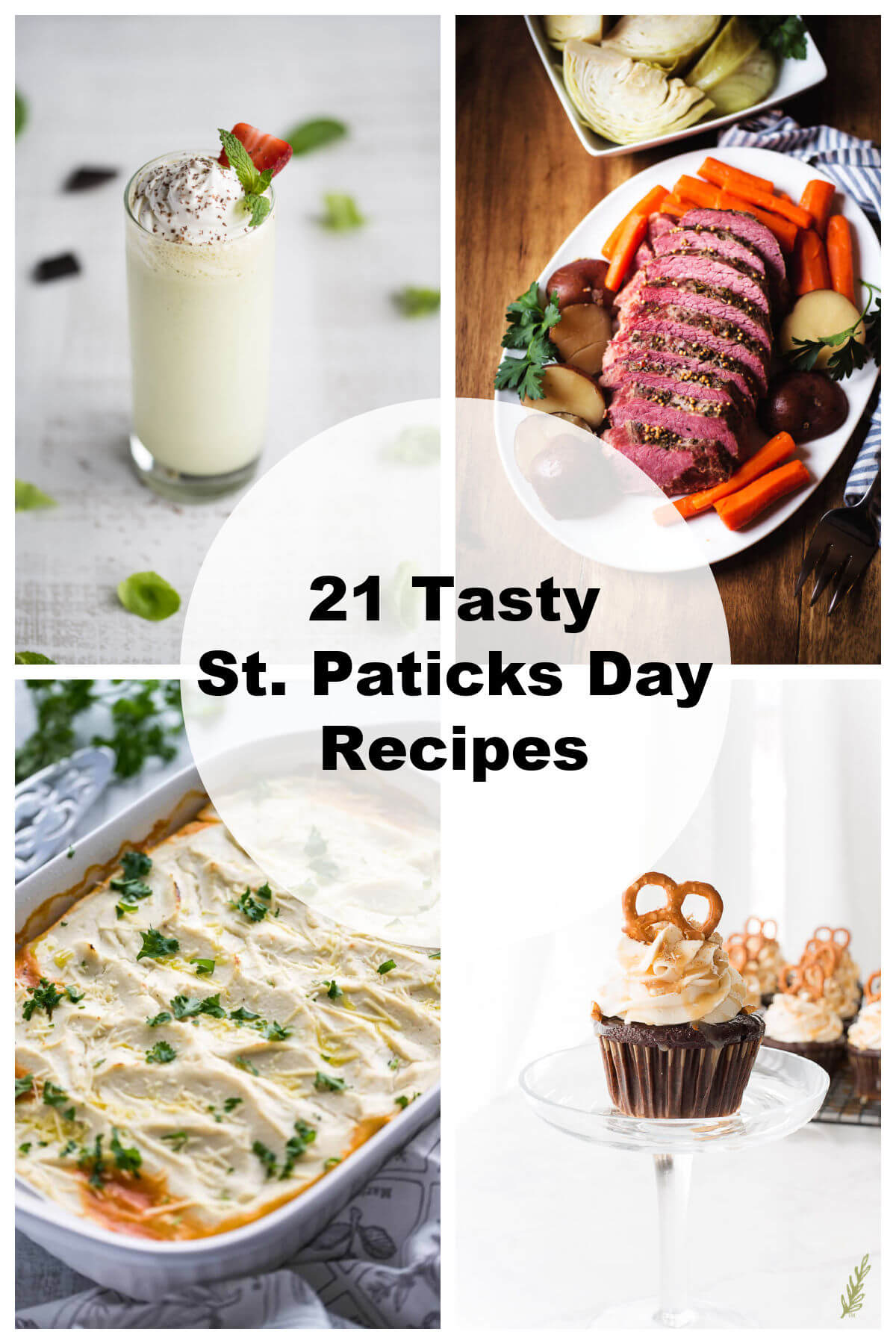 I'm not even Irish, but I love a good celebration with food!
I'm not sure how we landed at green beer and parties for this holiday when the real reason for this day is to commemorate St. Patrick who brought Christianity to Ireland.
There are so many delicious Irish recipes to make that there's no way you can squeeze them into one day. That's why you should celebrate all month. 😁
Traditional St. Patrick's Day Recipes
These are some of my favorite comfort foods for the season.
Cottage Pie/Shepherd's Pie
We ate this dish when I was growing up. My mom always called it Shepherd's pie, but she made it with ground beef instead of lamb. So, technically it was "Cottage Pie".
I've put a healthy twist on this dish and made it low-carb and Keto friendly. The filling is delicious, and you could easily make it with a mashed potato topping if you prefer.
Corned Beef and Cabbage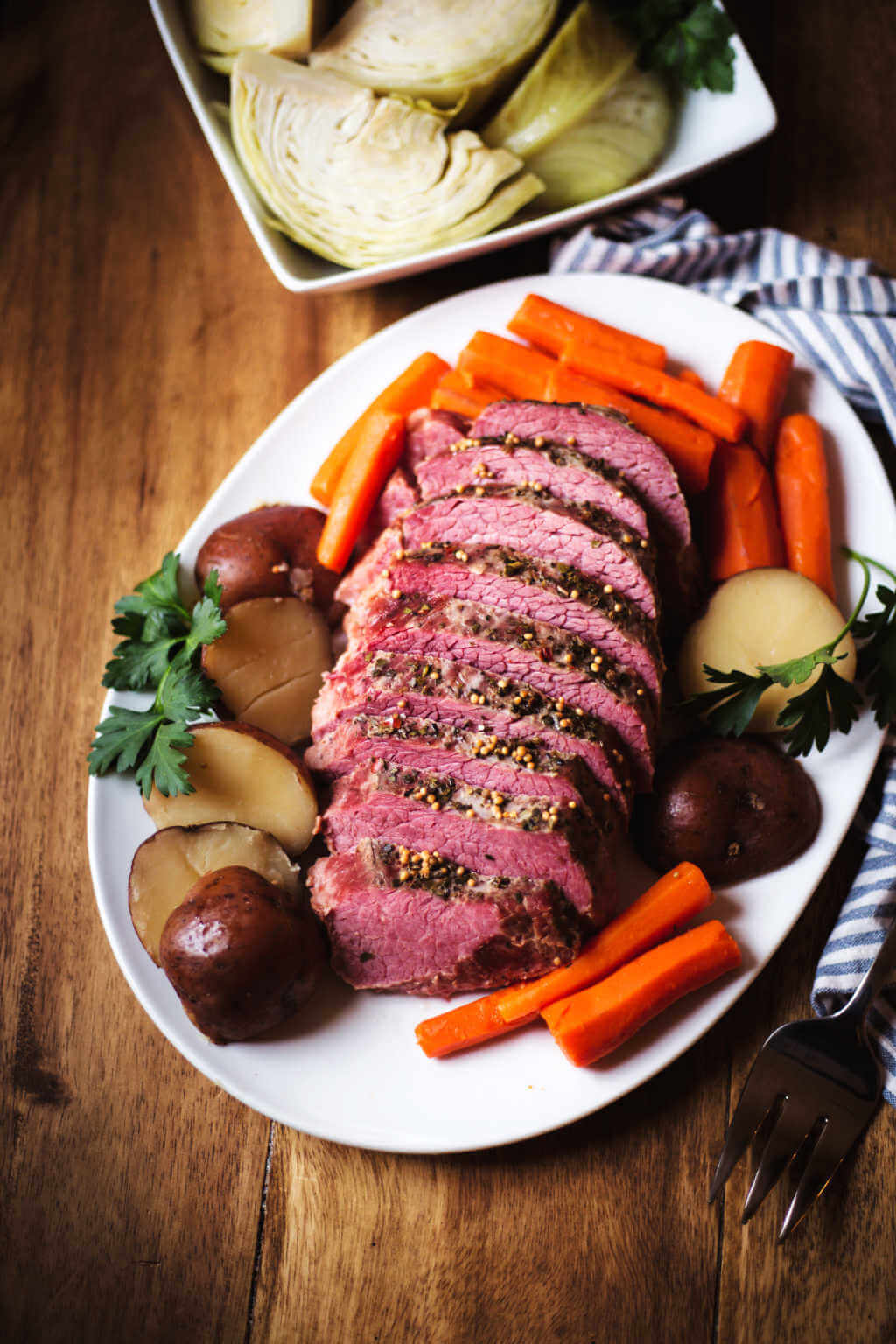 What's traditional in America, is not necessarily a tradition in Ireland. However, it's still tradition!
And that's why I'm including this Slow Cooker Corned beef and Cabbage from Life Love and Good Food. (Did you know this isn't Irish tradition?)
This easy recipe uses the slow cooker to make this yummy dish even easier to cook. We all love our Crockpots!
Irish Stew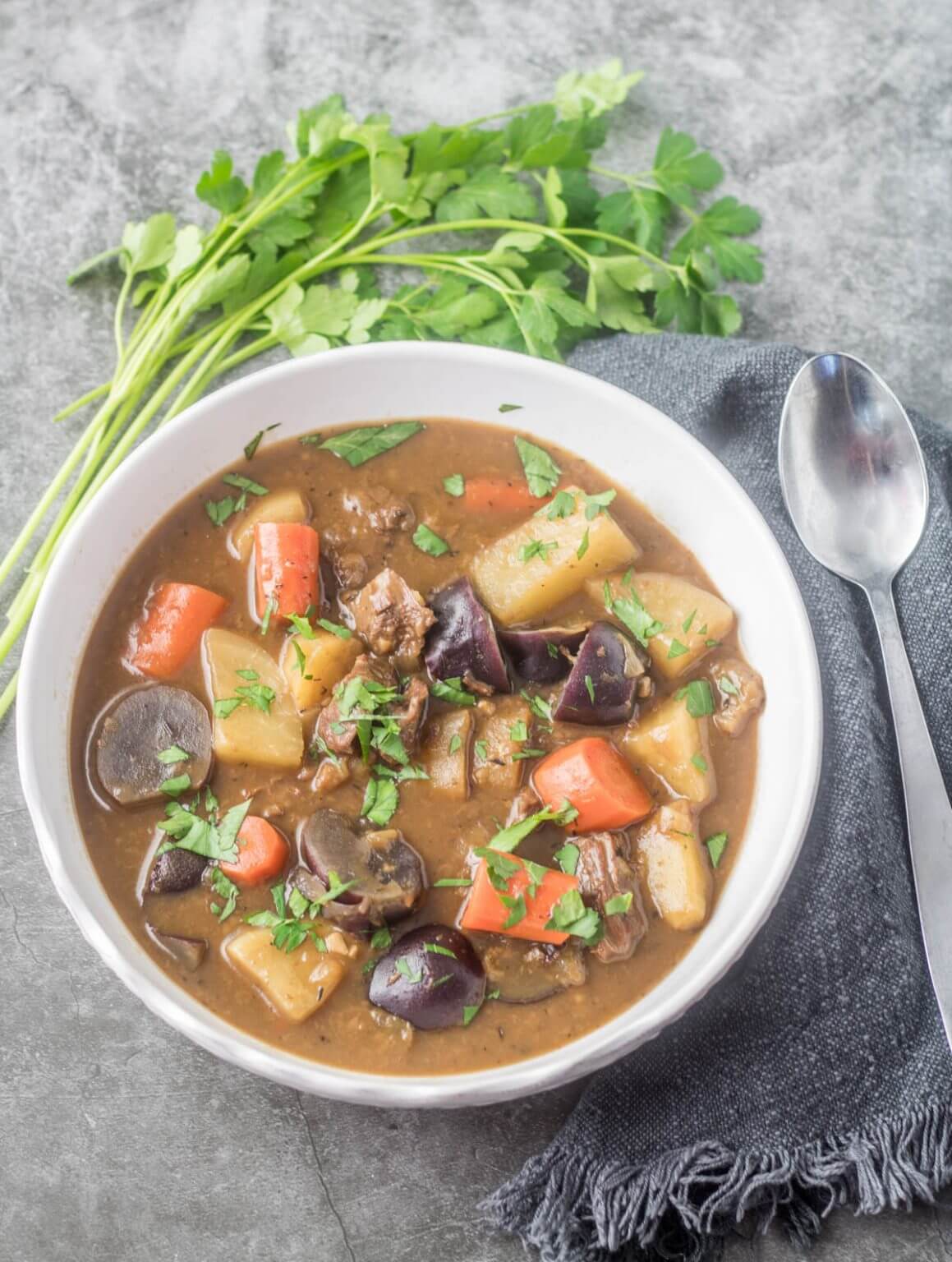 It doesn't get any more comforting than enjoying a warm bowl of Irish stew.
This traditional recipe from Beyond Mere Sustenance is modernized by using an Instant Pot to speed up the cooking time.
Irish Soda Bread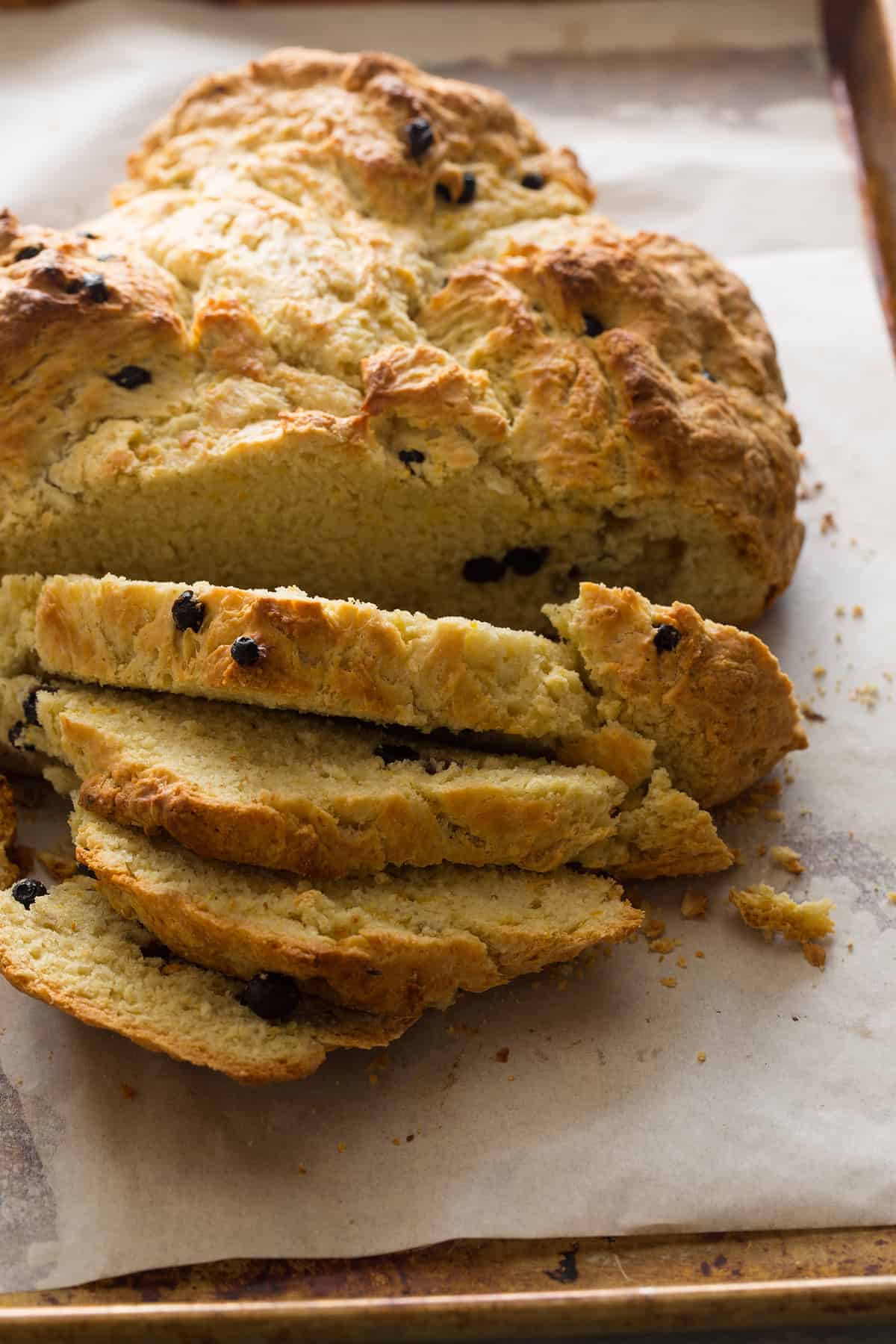 Irish Soda bread is another popular recipe that pairs well with just about anything.
Traditional Soda bread is made with flour, baking soda, salt and buttermilk. I like the twist that Spoon for Bacon adds-- dried blueberries!
Colcannon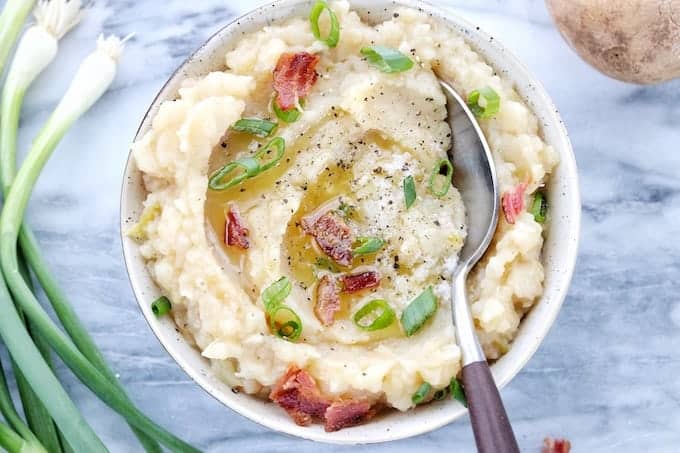 Who doesn't love creamy mashed potatoes? Colcannon is an Irish potato and cabbage dish. Create Kids Club uses the Instant Pot, so it can be made in under 20 minutes.
Low Carb Colcannon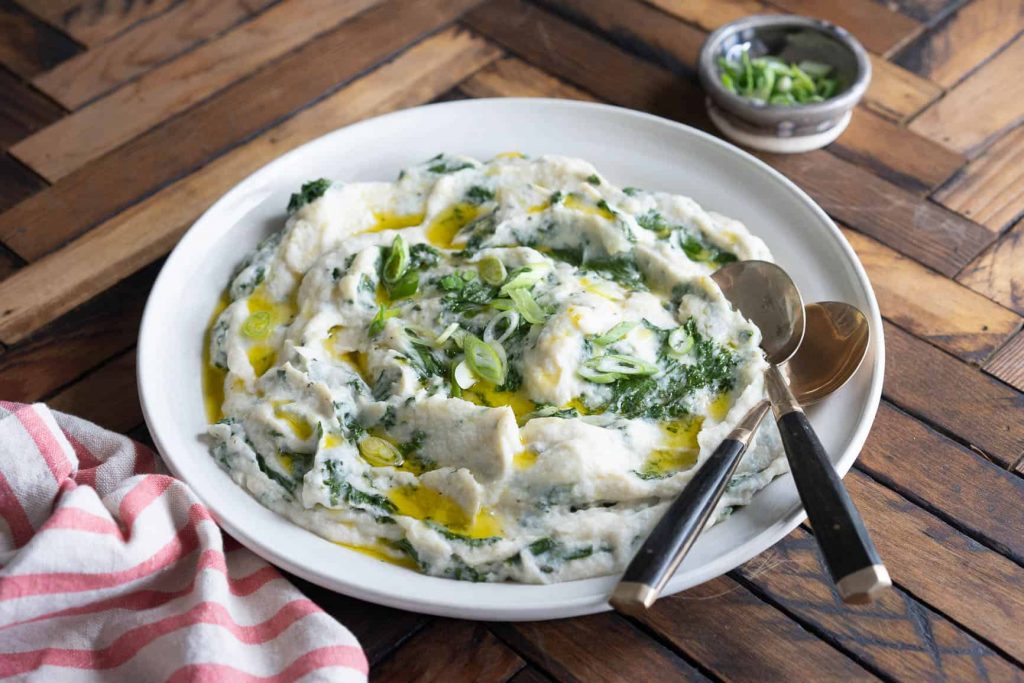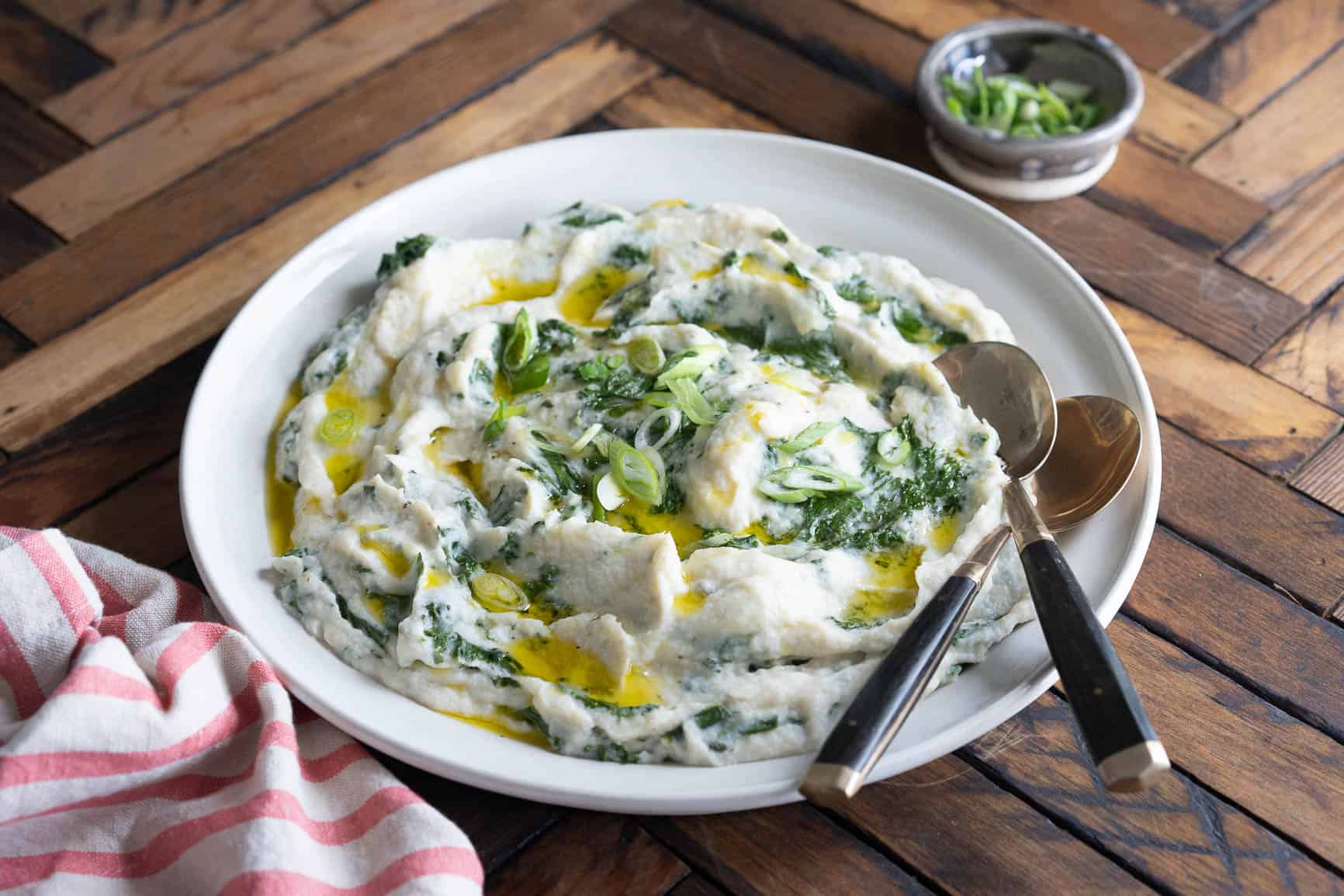 Many of us have adapted to a Low Carb or Keto eating style. I love this Healthy twist on Colcannon from Health Starts in the Kitchen.
Boxty
Boxty is also known as potato pancakes. This simple recipe from Lana's Cooking is delicious. The toppings of sour cream and green onions bring those pancakes to another level!
Rueben Irish Nachos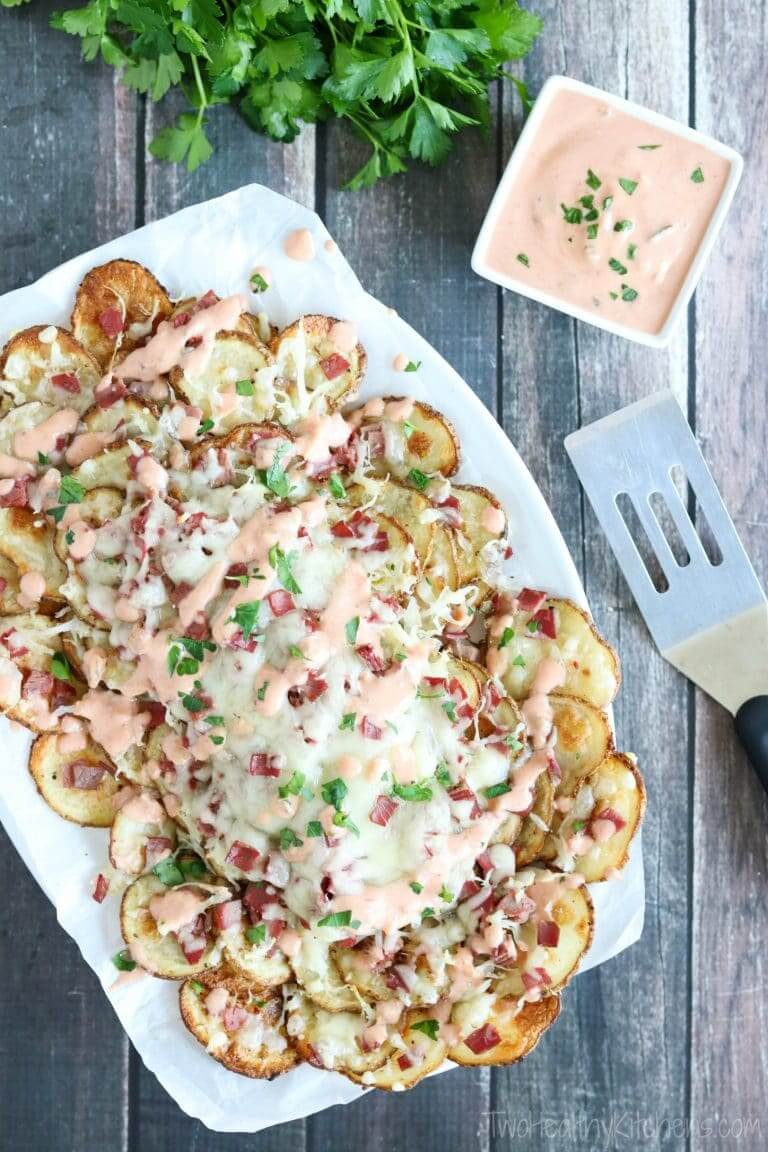 This unique dish combines a variety of traditional Irish flavors into one fun meal that's perfect for a party.
Rueben Irish nachos from Two Healthy Kitchens feature a bed of potatoes topped with chopped corned beef and sauerkraut.
Irish Scones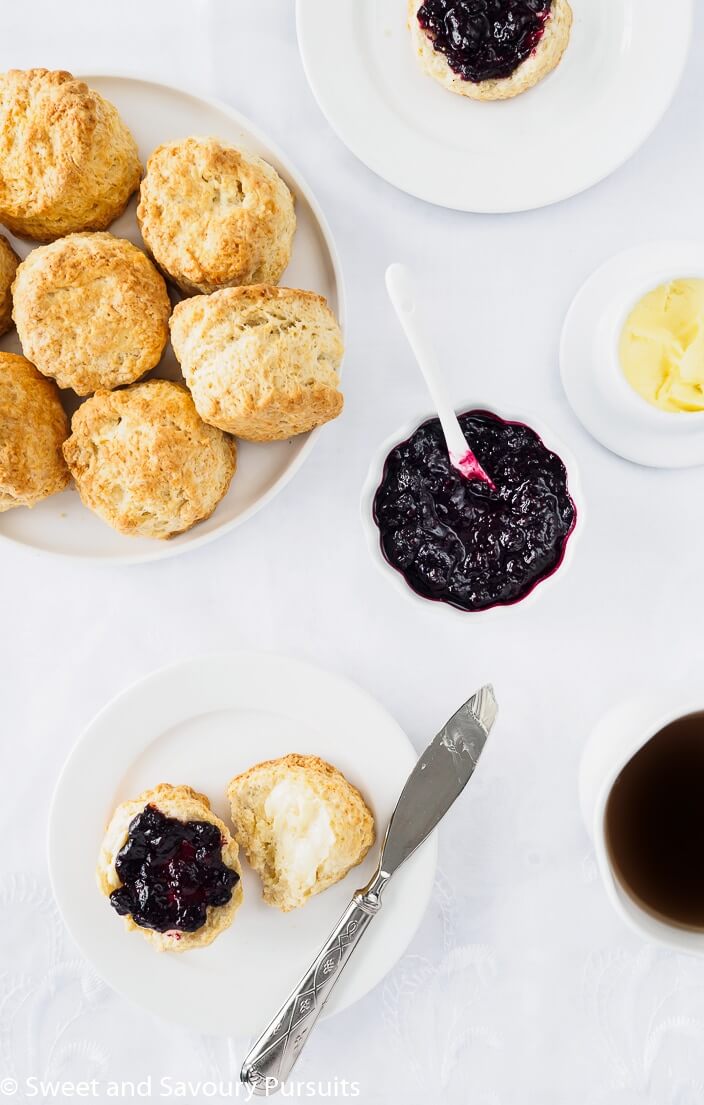 Enjoying a scone with a cup of warm tea is a classic Irish tradition. These Irish scones from Sweet and Savoury Pursuits are perfect for tea time, breakfast time, or anytime!
Traditional Desserts
Shamrock Shake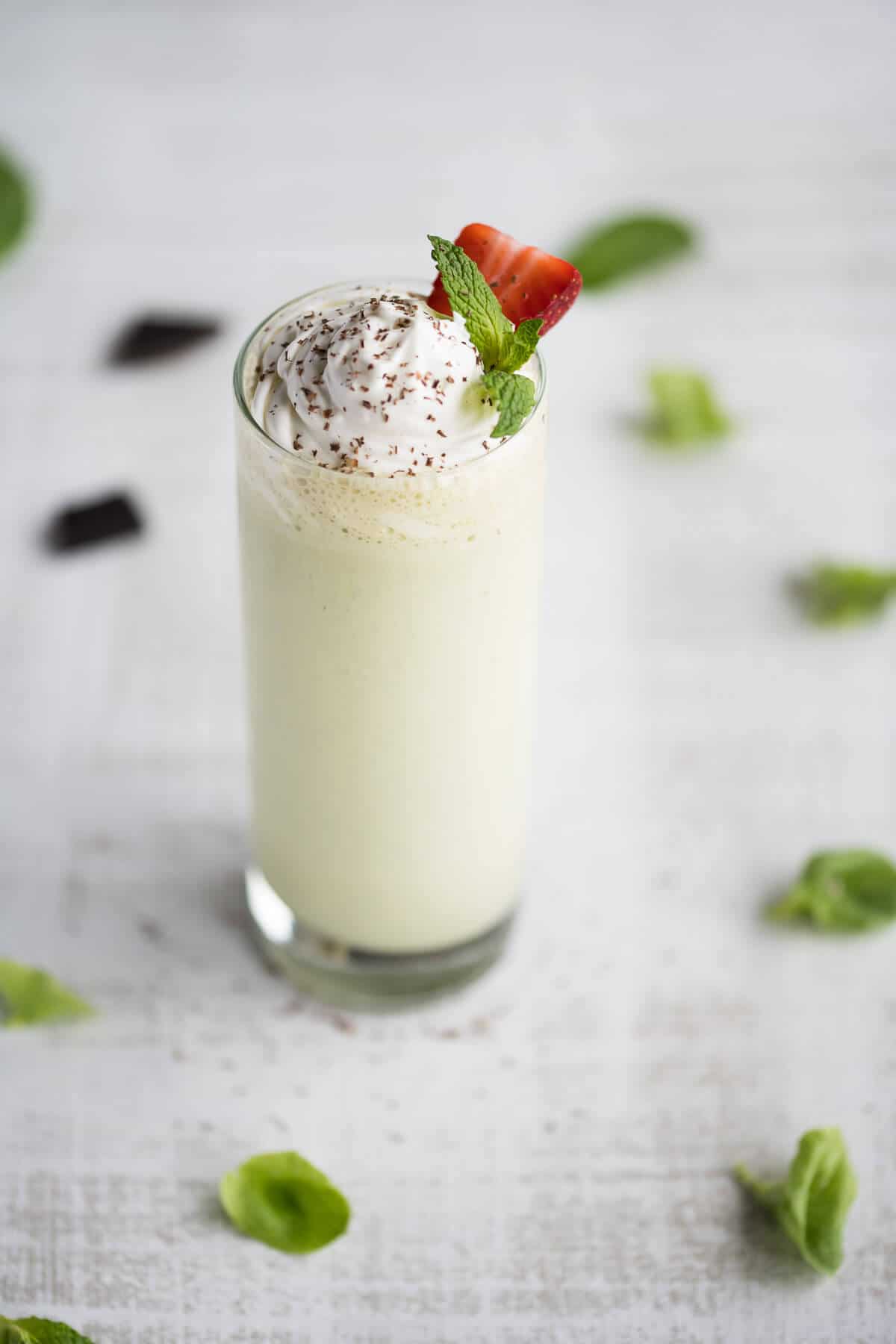 St. Patricks Day would not be complete with out a Shamrock Shake! Again, I've put a healthy twist on this recipe (I can't help it--it's what I do!).
It's all-natural, no processed ingredients, and no food coloring. So much better for you than that fast food place.
Chocolate Pudding with Mint Whipped Cream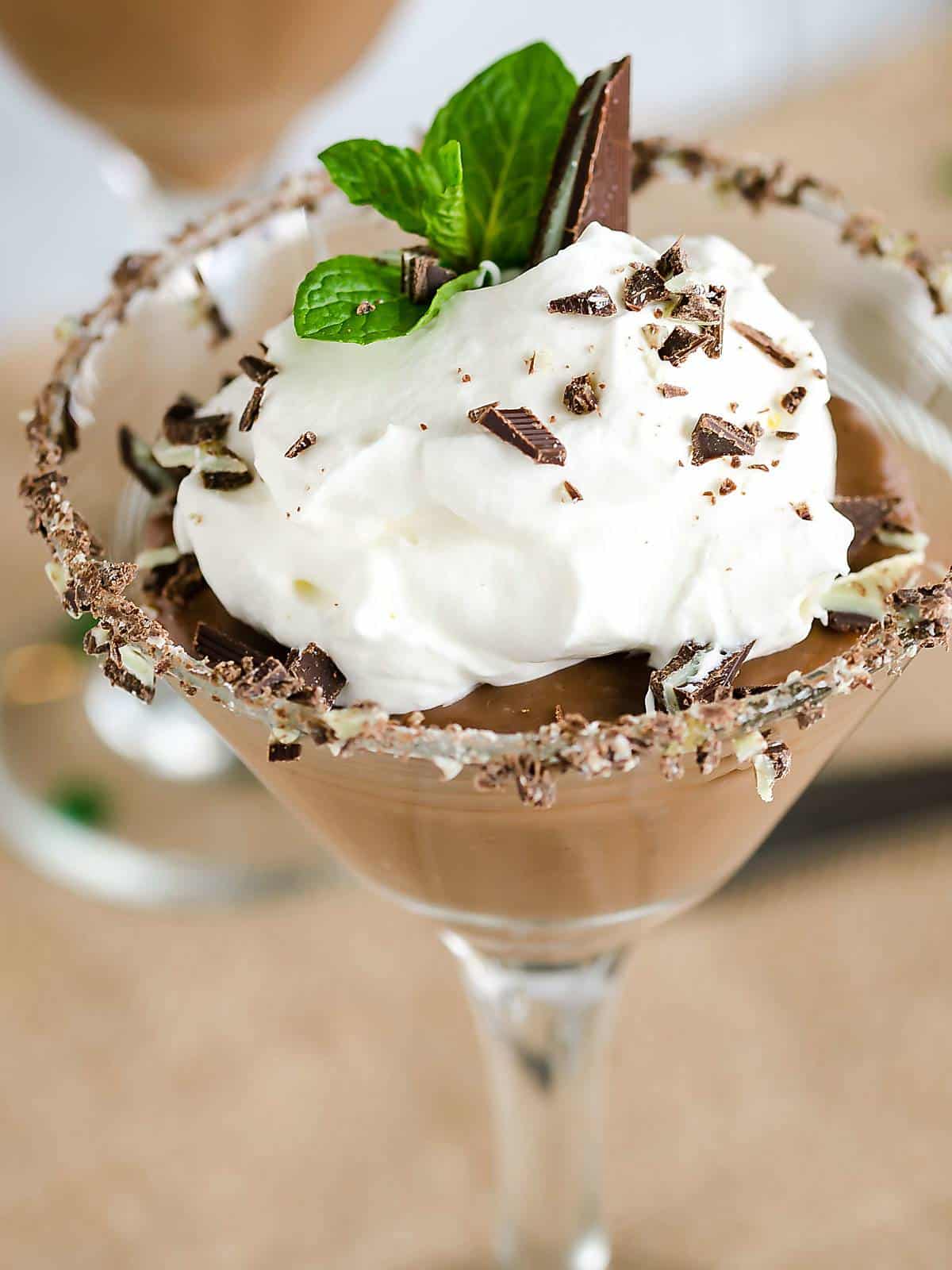 Did you know it isn't that hard to make pudding from scratch? This dessert is rich and chocolatey and topped with homemade whipped cream.
It's a delicious way to enjoy the chocolate-mint combination that is so well loved.
Irish Tea Cake
If you're searching for a traditional sweet treat to make this year, you'll love this recipe for Irish tea cake from Mama's on a Budget.
It's a fluffy cake that's not too sweet, ensuring it pairs perfectly with an afternoon tea.
Irish Bread Pudding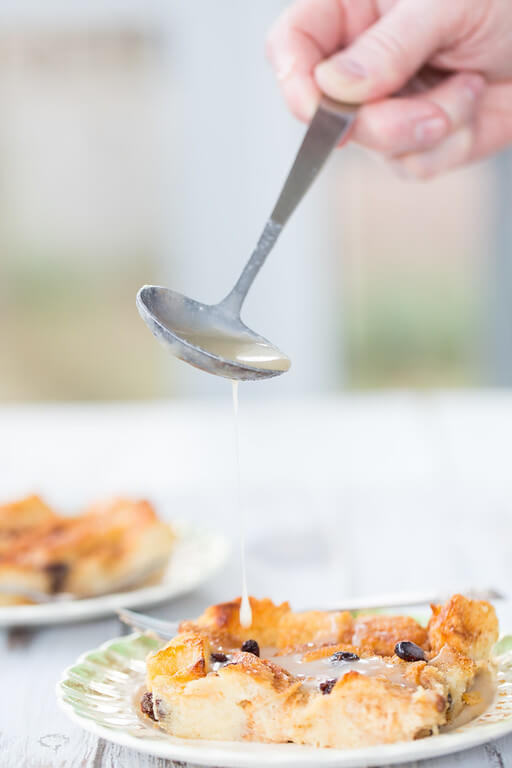 Another yummy dessert you could serve after enjoying your traditional dinner. This easy recipe for Irish bread pudding from Sidewalk Shoes features a caramel whiskey sauce for added flavor.
Apple Cake with Whiskey Cream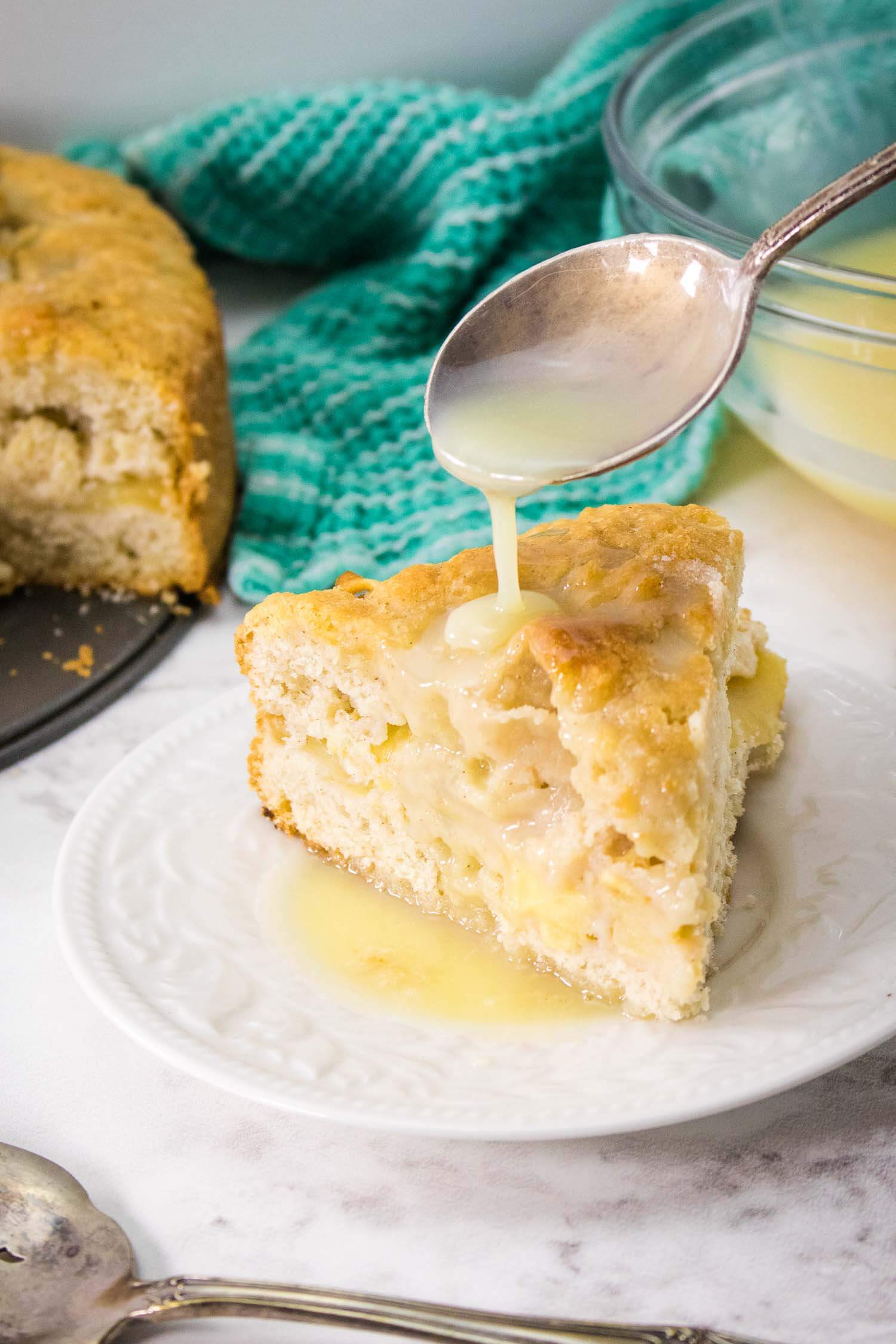 I had not heard of Irish apple cake when I was doing my research, but I was happy to find it!
This dessert from Bacon is Magic, is a not too sweet option. It's also very versatile. If you want to skip the Whiskey cream for kids, you can serve it with ice cream.
Fun St. Patrick's Day Recipes
Making authentic meals for the holiday is a great way to bring a taste of Ireland to your home. But there are also so many fun St. Paddy's day themed recipe ideas as well.
Here are some fun one that are just as cute as they are delicious!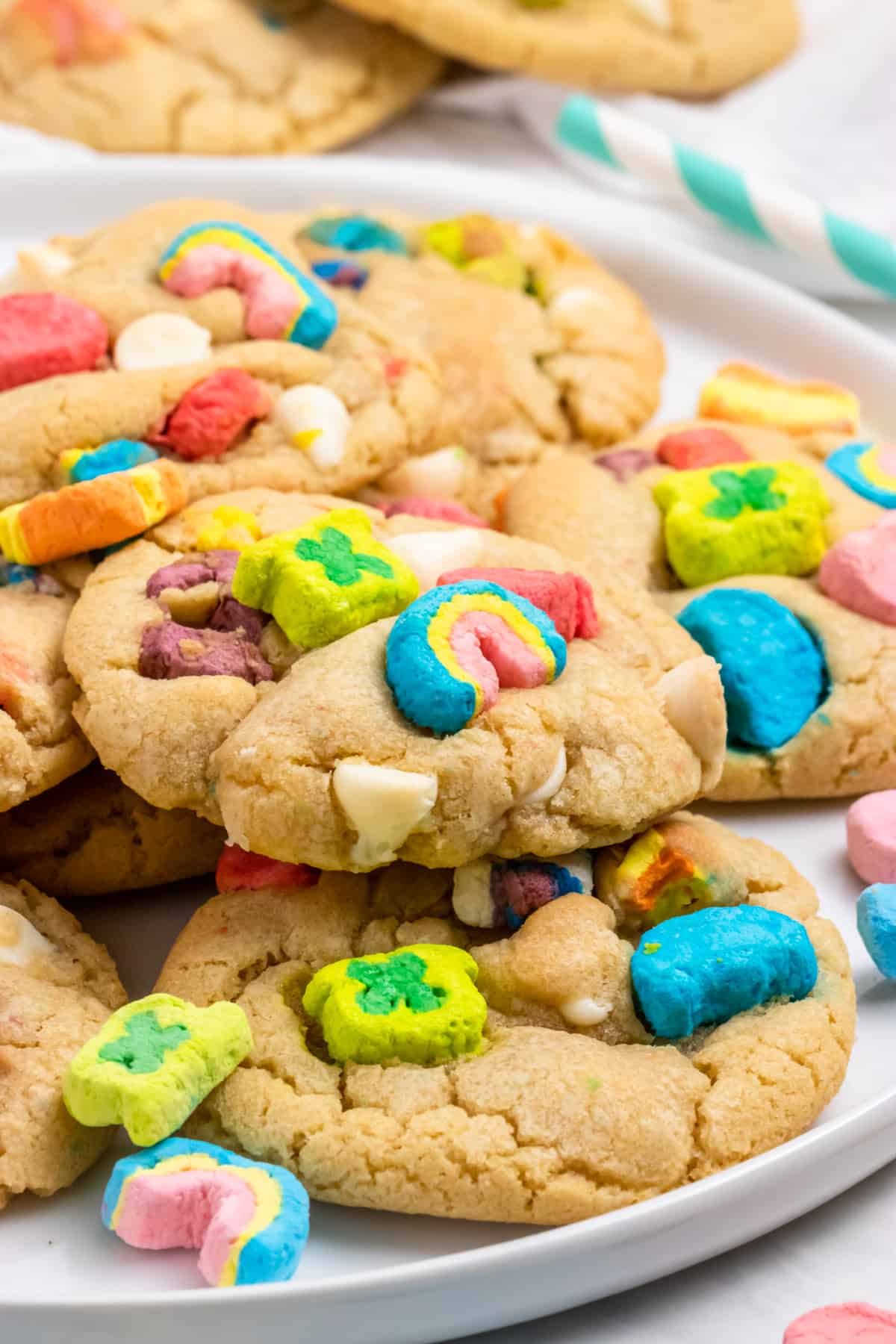 These adorable Lucky Charms cookies from Lemon and Zest are delicious and fun. What kid wouldn't be lucky to eat these? (see what I did there?)
Lucky Charms Ice Cream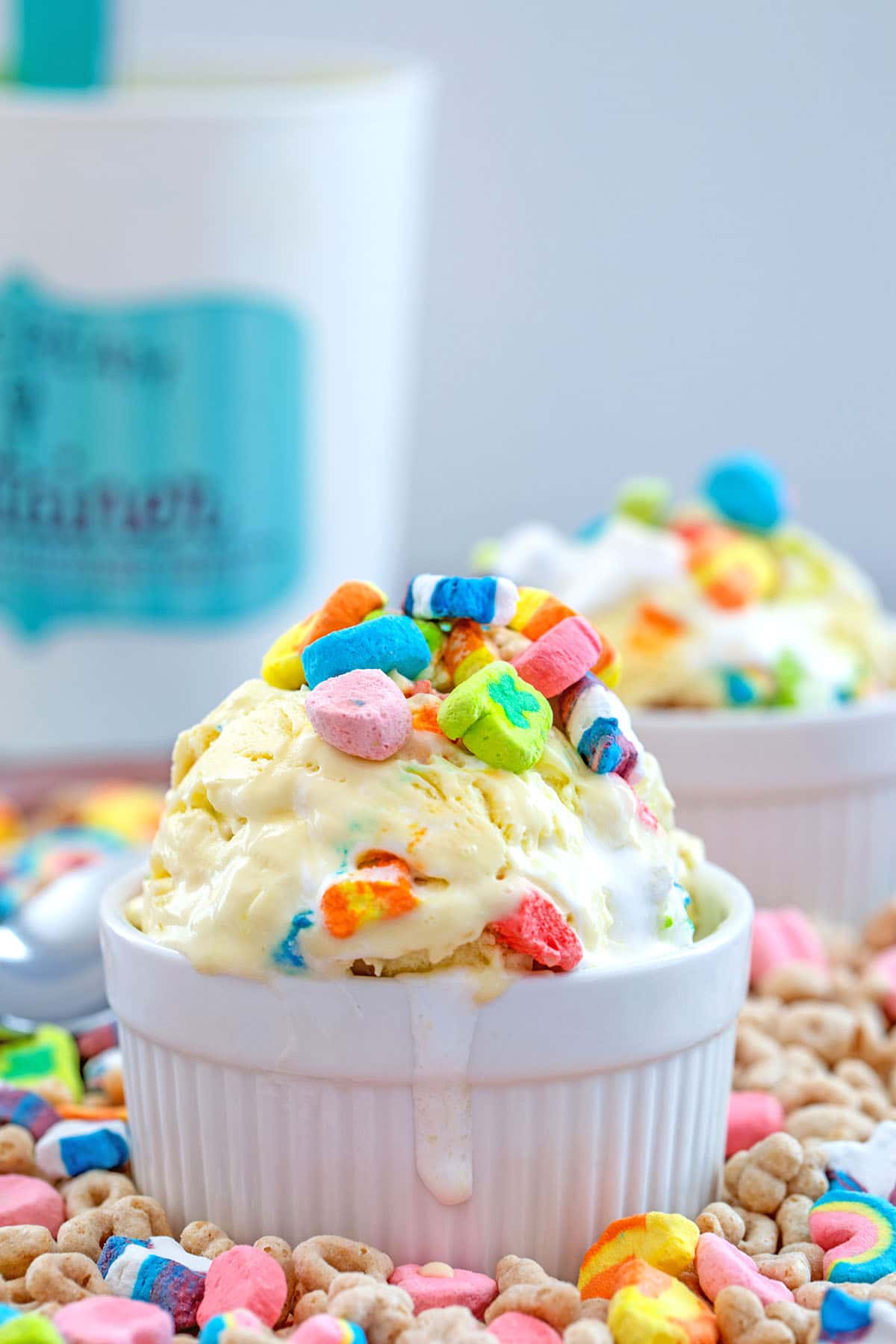 And while we're on the topic of magically delicious, how fun is this? This Lucky Charms ice cream recipe from We are not Martha uses cereal infused milk to make a delicious ice cream treat.
Grasshopper Pie
Childhood memories right here!
This grasshopper pie from Real Housemoms reminds me of the one my mom always made when I was growing up. It is a delicious dessert that's perfect for this season.
St. Patrick's Day Meringues
These St. Patrick's Day meringues from Frugal Mom Eh are adorable! I know meringues can seem intimidating, but she makes it easy.
Irish Cream Dream Bars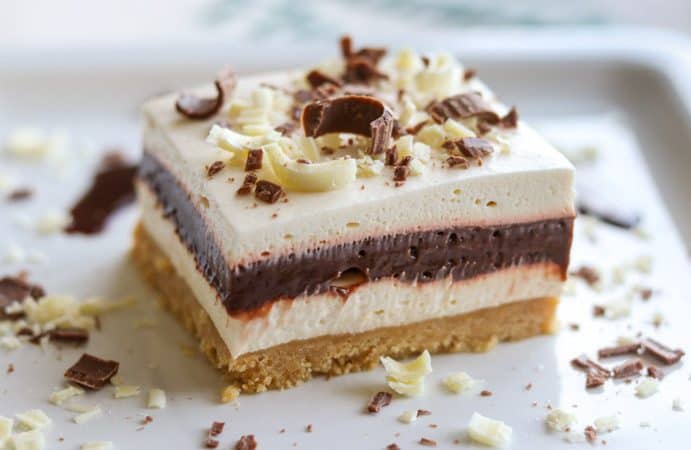 Are you drooling over this yet? Irish cream, chocolate pudding, and shortbread cookies! This is what dreams are made of.
These Irish cream dream bars from 365 Days of Baking are calling my name! They're a simple no-bake dessert.
Chocolate Stout Cupcakes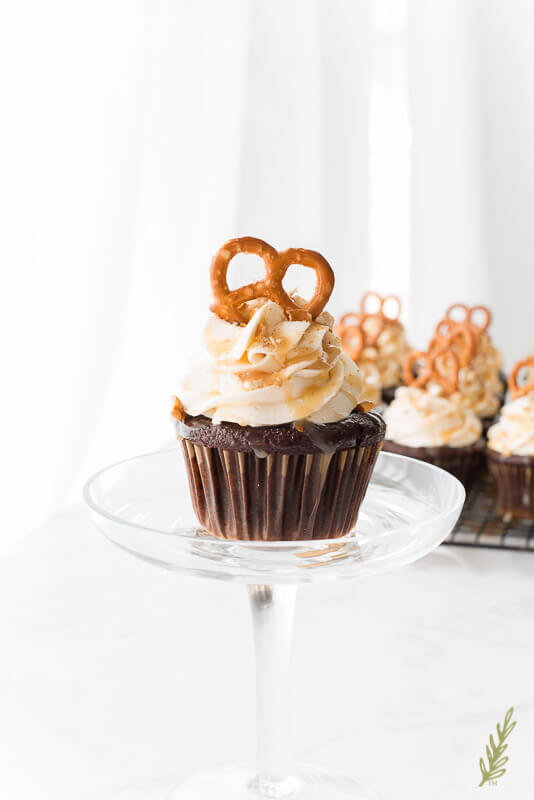 It doesn't get more Irish than when you combine stout with Bailey's!
These sweet and salty chocolate stout cupcakes with Bailey's buttercream and caramel sauce from Sense and Edibility are sure to be a hit.
St. Patrick's Day Peek a Boo Cake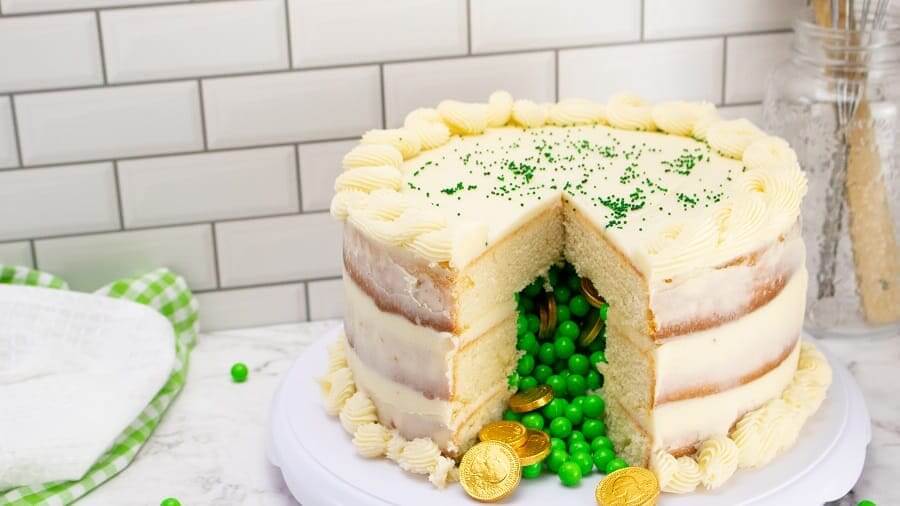 Talk about wow factor, this is it! Cakes with a surprise inside are loved by all.
This St. Patrick's Day peek a boo cake from Moore is Less Cooking, features candy and gold coins inside.
Do you have any favorites I didn't list here? I'd love to hear about them in the comments.
Have a wonderful time celebrating!
Your shares are how this site grows and I appreciate each one. Do you know someone who would enjoy this post?

I'd love it if you would share it on your favorite Pinterest board or Facebook!

You can also follow along on YouTube and Instagram!