A classic comfort food tweaked into grown up style in an easy bite size appetizer, these Lobster Mac And Cheese Bites will rock your world!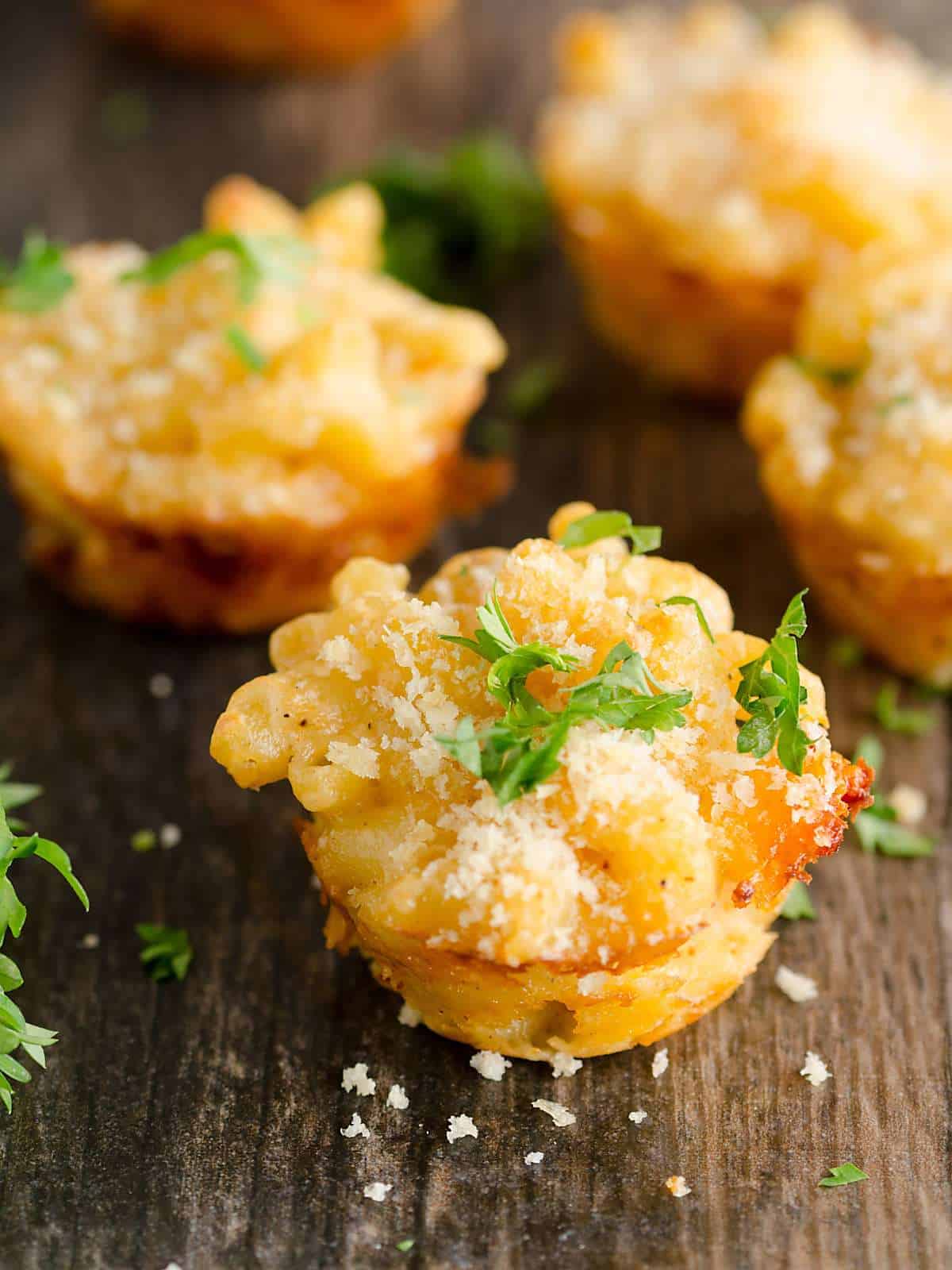 So, there's a big game this weekend. Who are you routing for? Let's just be honest, I don't care about the game. Really, I don't. What I care about is the food! And I'm sure there are some of you out there that agree.
It's all about the food!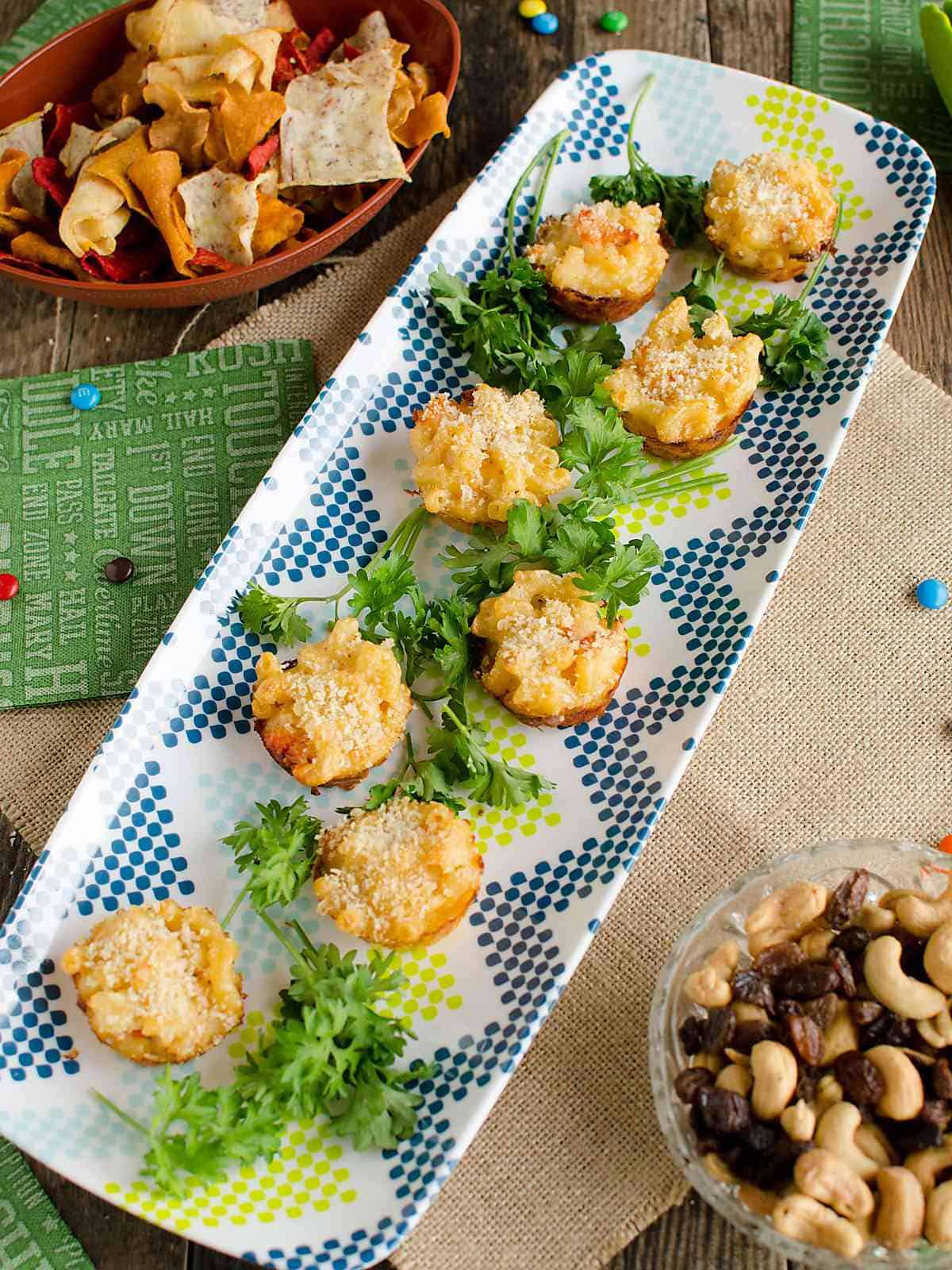 And these Lobster Mac and Cheese Bites will be the hit of your party. Tender chunks of lobster meat, creamy three cheese sauce (can I get an "Amen"?) baked with a topping of breadcrumbs for a little crunch. Mac and Cheese in a single bite? Are you kidding me? This is the perfect game day appetizer. I bet you can't eat just one. 🙂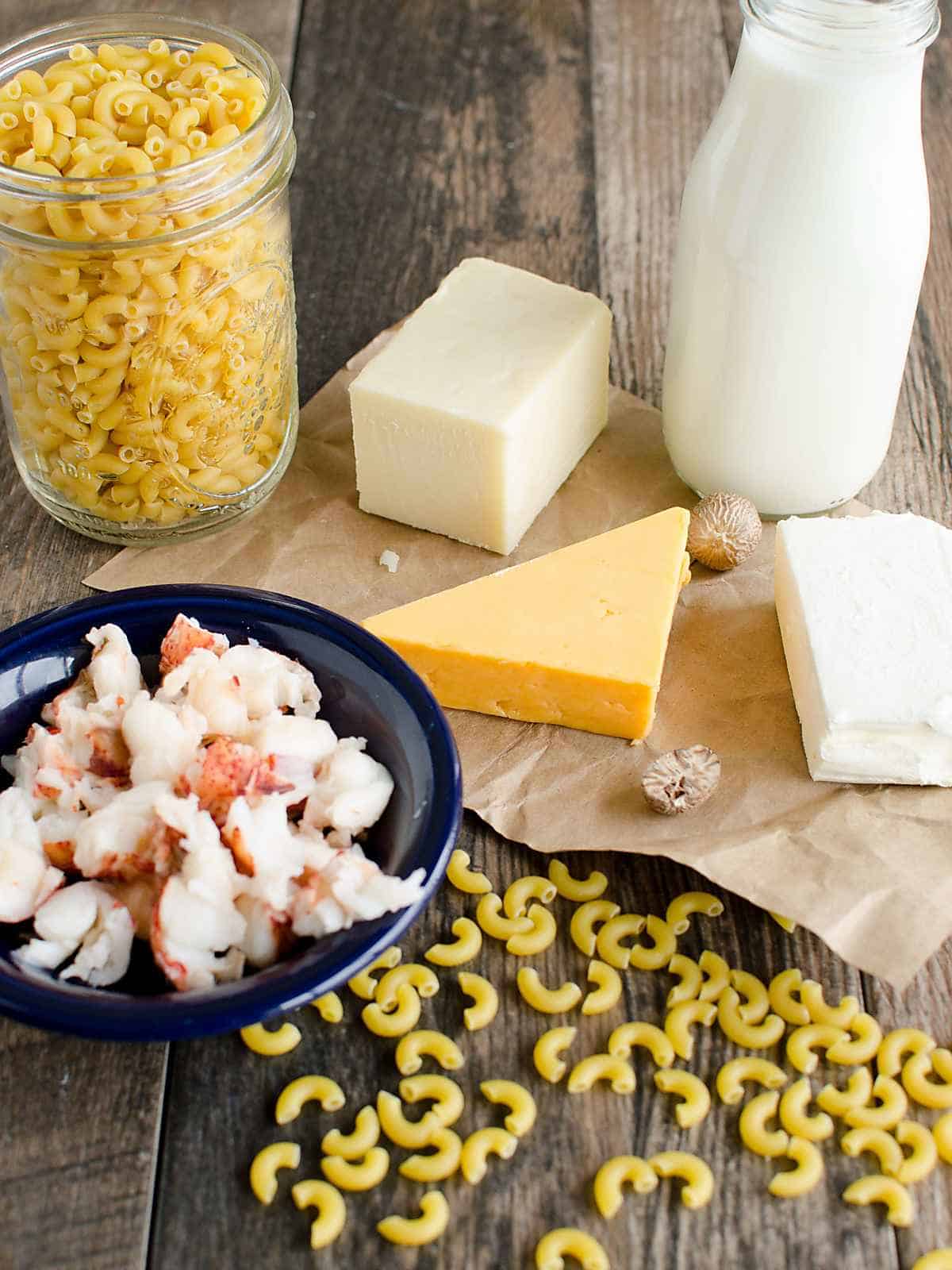 You know what I love about cheese? I mean, besides the amazing flavor and ooziness and all that. I love that something as decadent and comforting as cheese has health benefits too. Cheese contains calcium, protein, phosphorus, zinc, vitamin A and vitamin B12. All these things are essential to good health.
So pass the cheese please!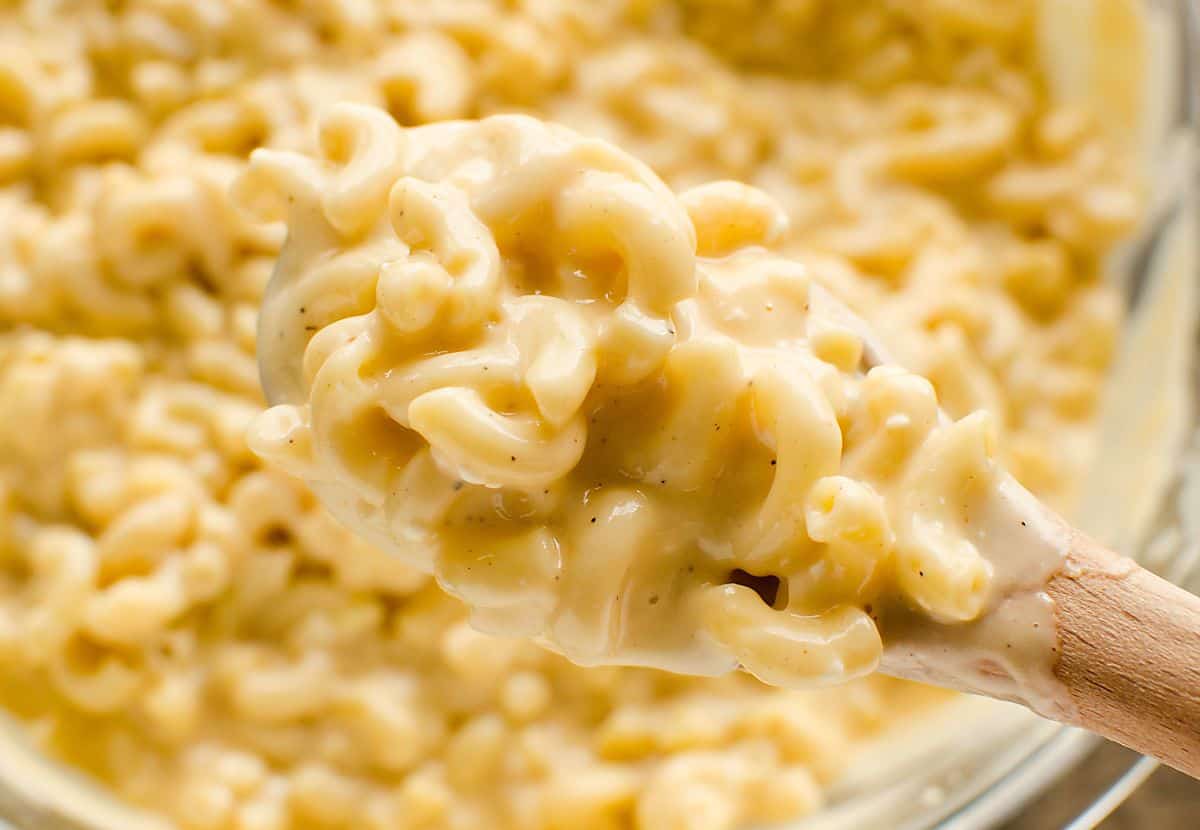 So let's talk about lobster. This recipe calls for a cup of lobster meat. You can purchase already cooked lobster meat from your grocery store, but, let me just tell you, it is really easy to cook lobster tails. Yes, I said lobster tails, not live lobster. 😉
I'm well aware that putting a live lobster in the back of your car might be a little creepy. The tails come frozen and are super easy to cook. Here's what you do:
Boil water
Drop in the thawed lobster tails, return to a boil and cook 3 1/2 minutes
remove the tails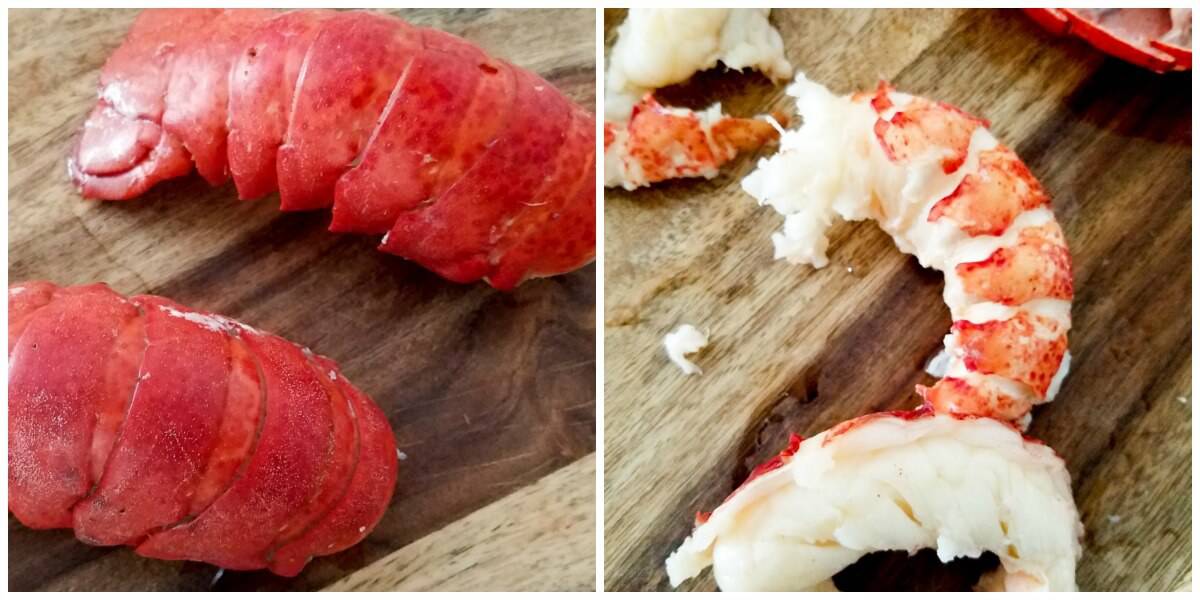 Once you remove the tails, you can check for done-ness by looking at the underside of it. If the meat is white with no gray, it's finished. It's only taken 3 1/2 minutes every time I've done it. Superfast!
To remove the meat, turn the lobster over so the hard shell is up. Using a sharp knife, cut down the center lengthwise through the shell. You'll be able to pull the meat right out of it.
So that's your tutorial on cooking lobster tails. 🙂  How about we get on to the recipe for these scrumptious bites!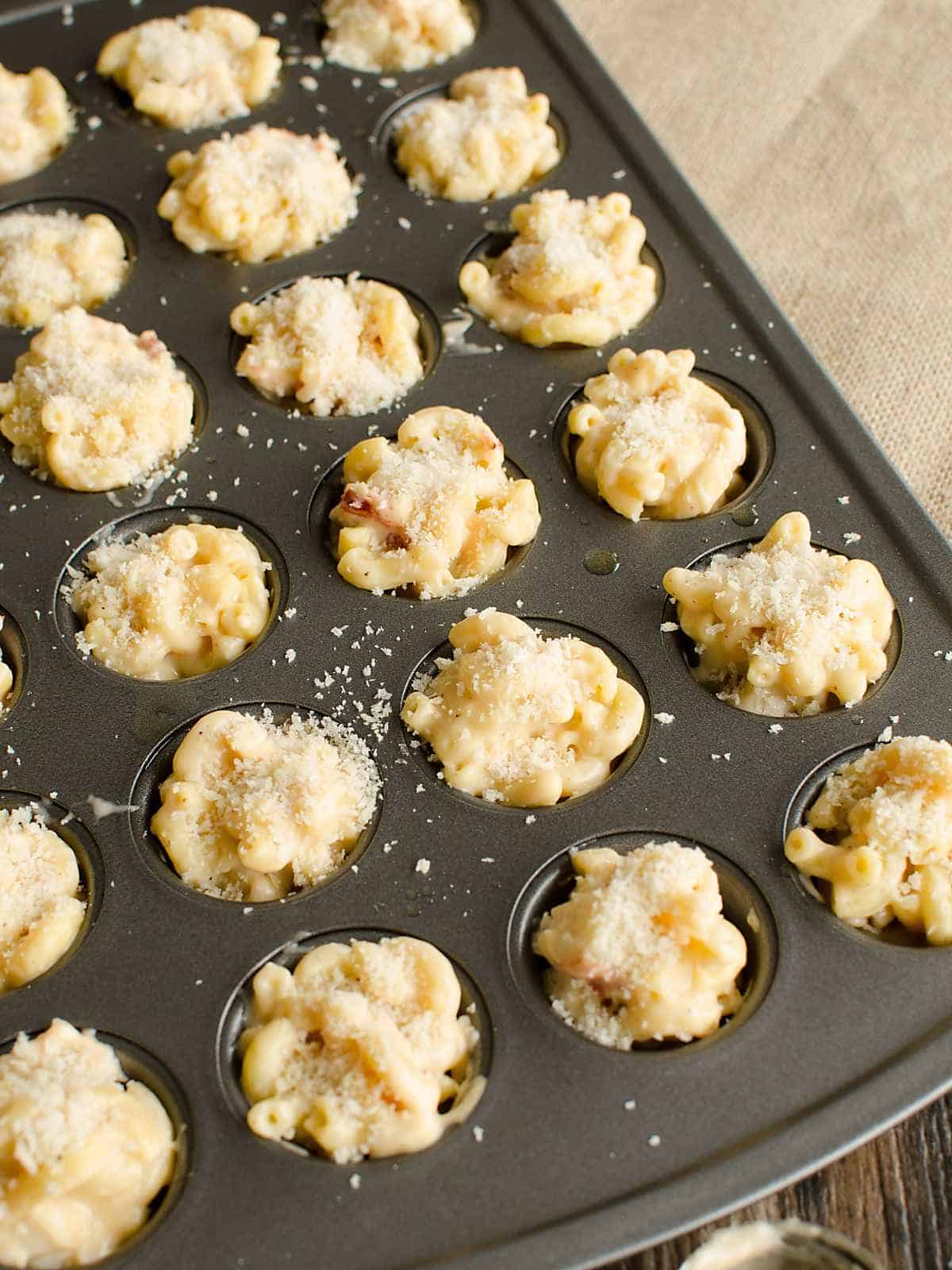 Lobster Mac and Cheese Bites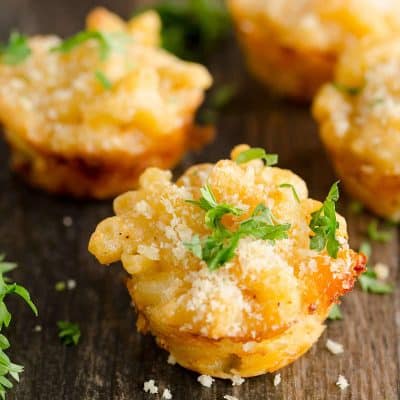 Lobster Mac and Cheese Bites
Tender pieces of lobster, wrapped in a creamy three cheese sauce with macaroni, baked to perfection and topped with bread crumbs.
Print
Pin
Rate
Ingredients
1

lb

macaroni

4

tbsp

butter

1/4

cup

flour

1/4

tsp

salt

1/2

tsp

pepper

2 1/2

cups

whole milk

4

oz

cream cheese

4

oz

white cheddar cheese, shredded

8

oz

sharp cheddar cheese, shredded

1/2

tsp

nutmeg

1

cup

lobster meat, about 3 lobster tails

see post for how to cook lobster tails

1/3

cup

panko bread crumbs
Instructions
Cook pasta according to package directions and set aside.

In a large skillet, melt butter until bubbly.

Add flour, salt and pepper and whisk into a paste.

Slowly add milk and continue whisking until it comes to a simmer and thickens enough to cover the back of a spoon.

Add cream cheese and stir until melted.

Reduce heat and add White cheddar and stir until melted, add sharp cheddar and stir until melted.

Add nutmeg, stir to combine. Turn off heat.

In a large bowl combine Pasta, cheese sauce and lobster, stir until mixed through.

Spoon mac and cheese into a well greased mini muffin tin. Using a cookie scoop works great.

Top the mac and cheese with a sprinkle of bread crumbs.

Bake for 30 minutes, let cool for about 10 minutes before removing from the muffin tin. Serve immediately.
Notes
Variations~
Use a regular size muffin pan or jumbo size to turn this into a larger individual portion.
Instead of making smaller portions, serve this family style. Just bake in a casserole dish.
After mixing the macaroni, cheese sauce and lobster together, serve right away instead of baking.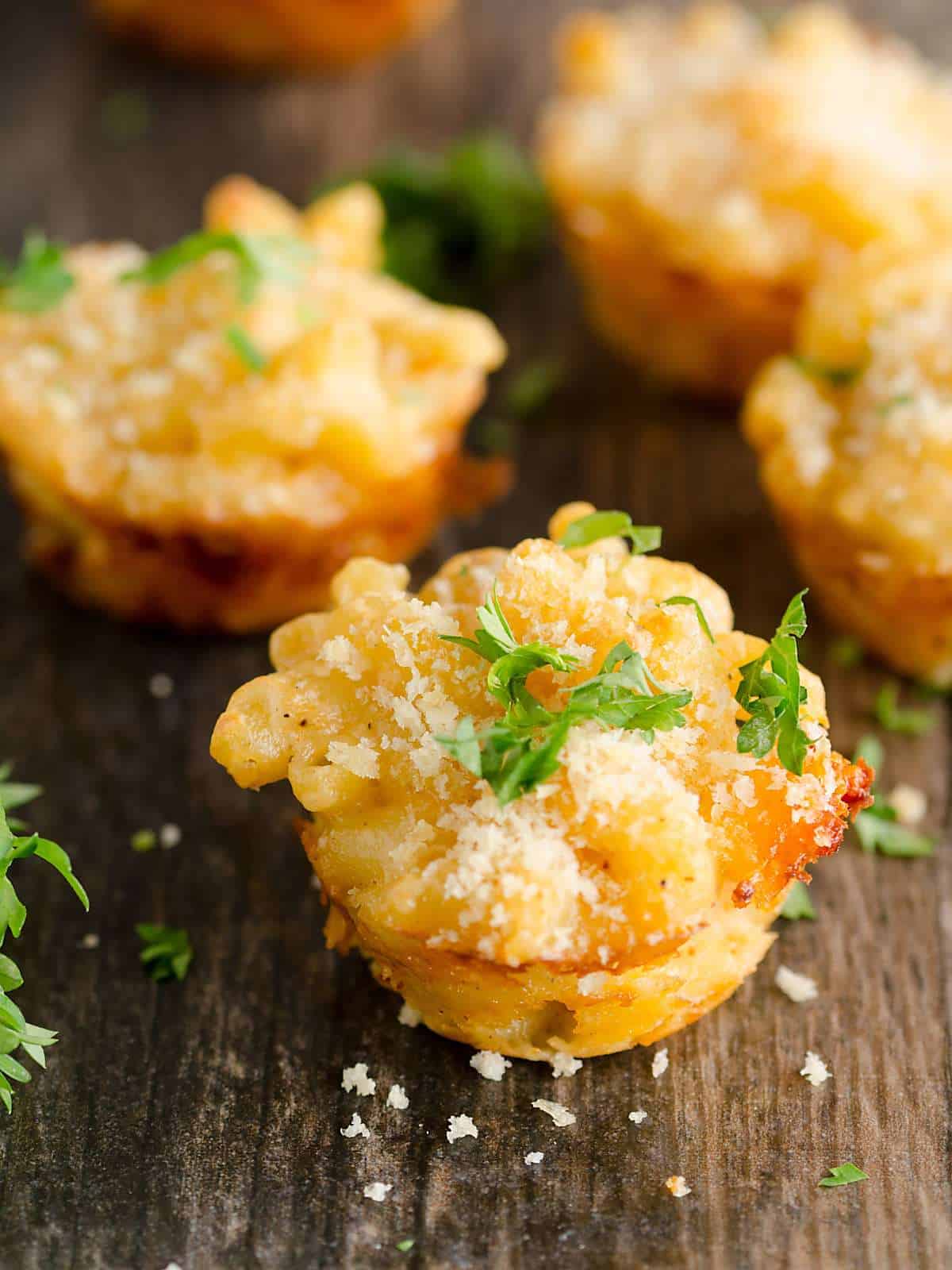 I'm honored to partner with Milk Means More–United Dairy Industries of Michigan to bring you this post. All opinions are my own.
For dairy nutrition facts and more great recipes, visit Milk Means More on Twitter, Facebook, Instagram, You Tube, and Pinterest.
Looking for more great appetizers?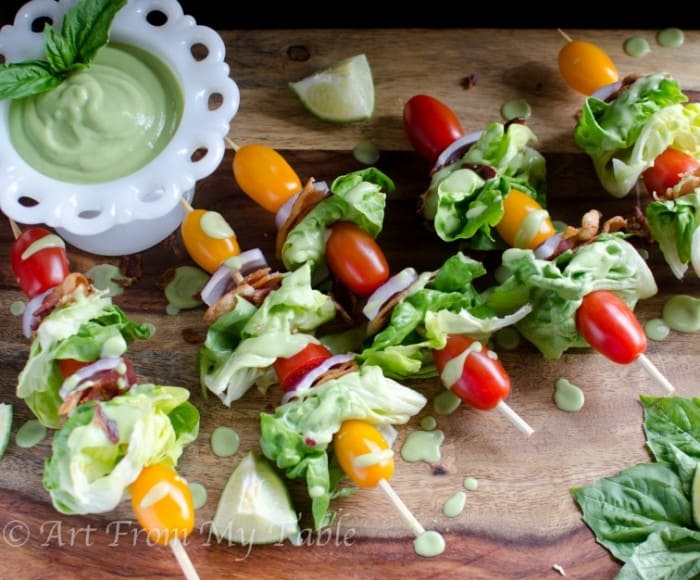 BLT Salad on a Stick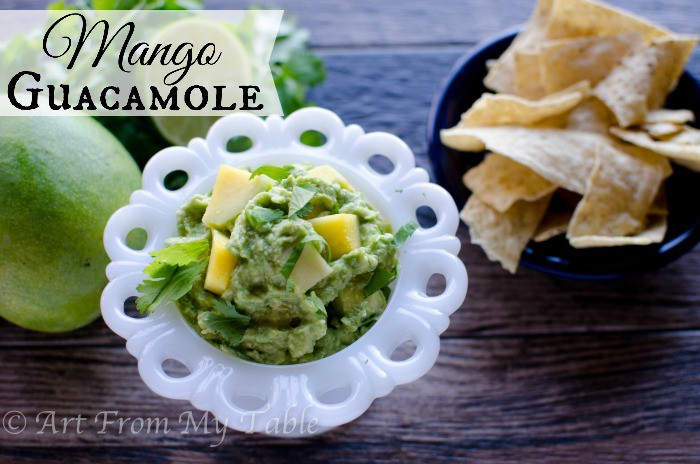 Mango Guacamole
I would love to connect with you! Leave me a comment and follow me on Facebook, Twitter, Instagram and Pinterest.