The only thing better than the Thanksgiving meal is the leftovers.  Try changing up the usual leftovers for this fabulous Turkey Cranberry Pizza Recipe with goat cheese, walnuts and fresh rosemary.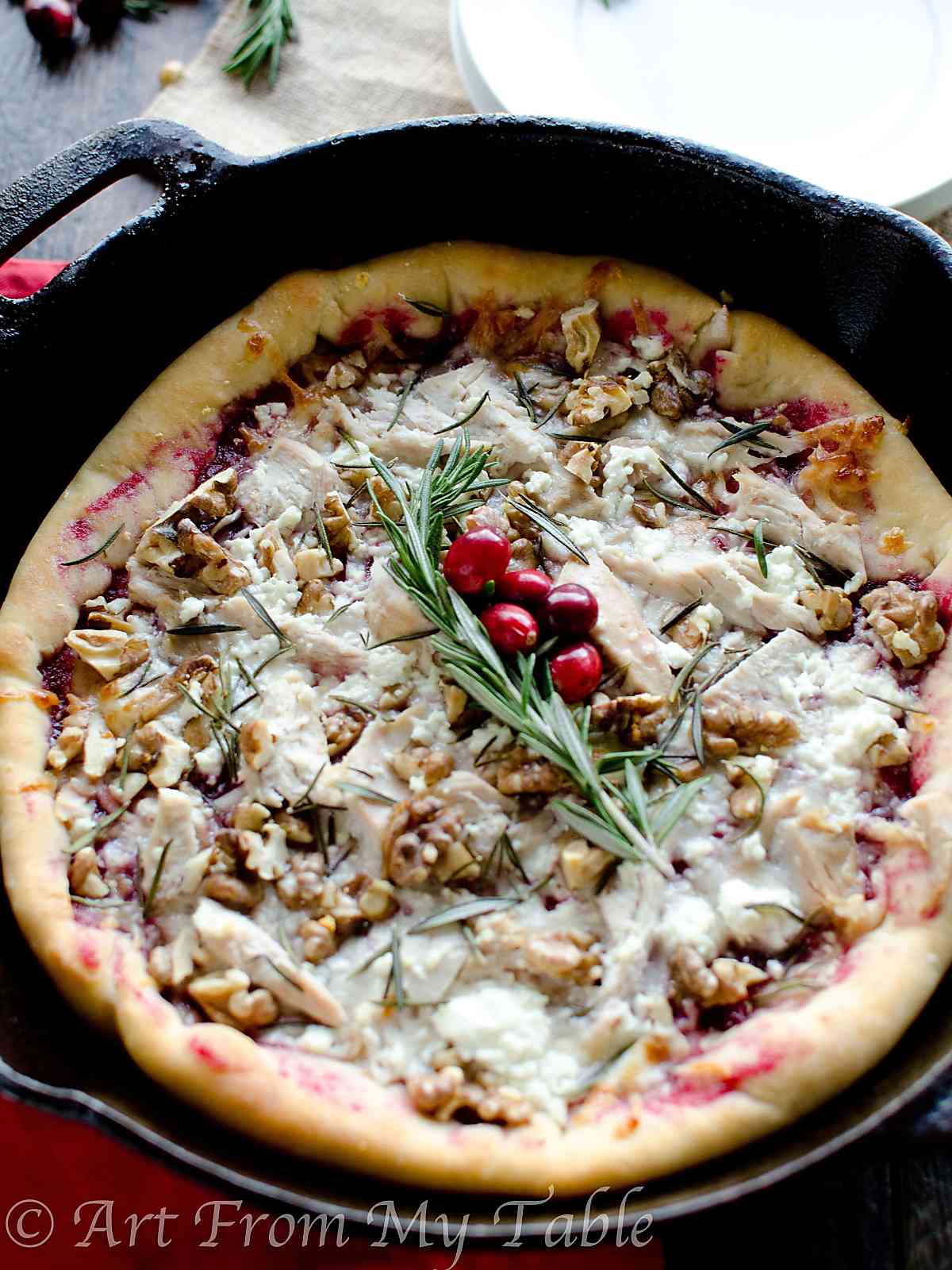 Turkey Cranberry Pizza Recipe
Turkey Cranberry Pizza Recipe
Perfect twist on Thanksgiving leftovers with a super easy 2 ingredient crust that's de-lish!
Ingredients
1½ cups King Arthurs Self Rising Flour
1 cup Stonyfield Greek Yogurt
¼-1/2 cup cranberry sauce
1 cup Monterey Jack cheese, shredded
½ cup cooked turkey cut in bite sized pieces
½ cup chopped walnuts
2-3 oz crumbled goat cheese
2 tablespoons fresh rosemary leaves, stems removed (no need to chop)
Instructions
Preheat oven to 400
Combine flour and yogurt in a stand mixer with a dough hook and mix on low until dough comes together.
Remove dough and place on a floured surface, knead for a few minutes.
Roll out dough to desired pizza size
Heat a cast iron skillet on medium high heat with a bit of vegetable oil in it.
Place dough (carefully--pan is hot!) in the skillet and cook until it bubbles up, about 5 minutes.
Remove from heat and add cranberry sauce, monterey jack cheese, turkey, walnuts and goat cheese.
Place in the oven for 10 minutes or until cooked through.
Sprinkle with rosemary and serve.
Notes
If you don't have self rising flour, you can make it. Add 1½ teaspoons of baking powder and ¼ tsp salt to each 1 cup of flour.

You can mix and knead this dough by hand if you don't want to use a stand mixer
You just might want this pizza year round!  So delicious!!

I would love to connect with you!  Let's keep in touch, follow me on Facebook, Twitter, Instagram and Pinterest.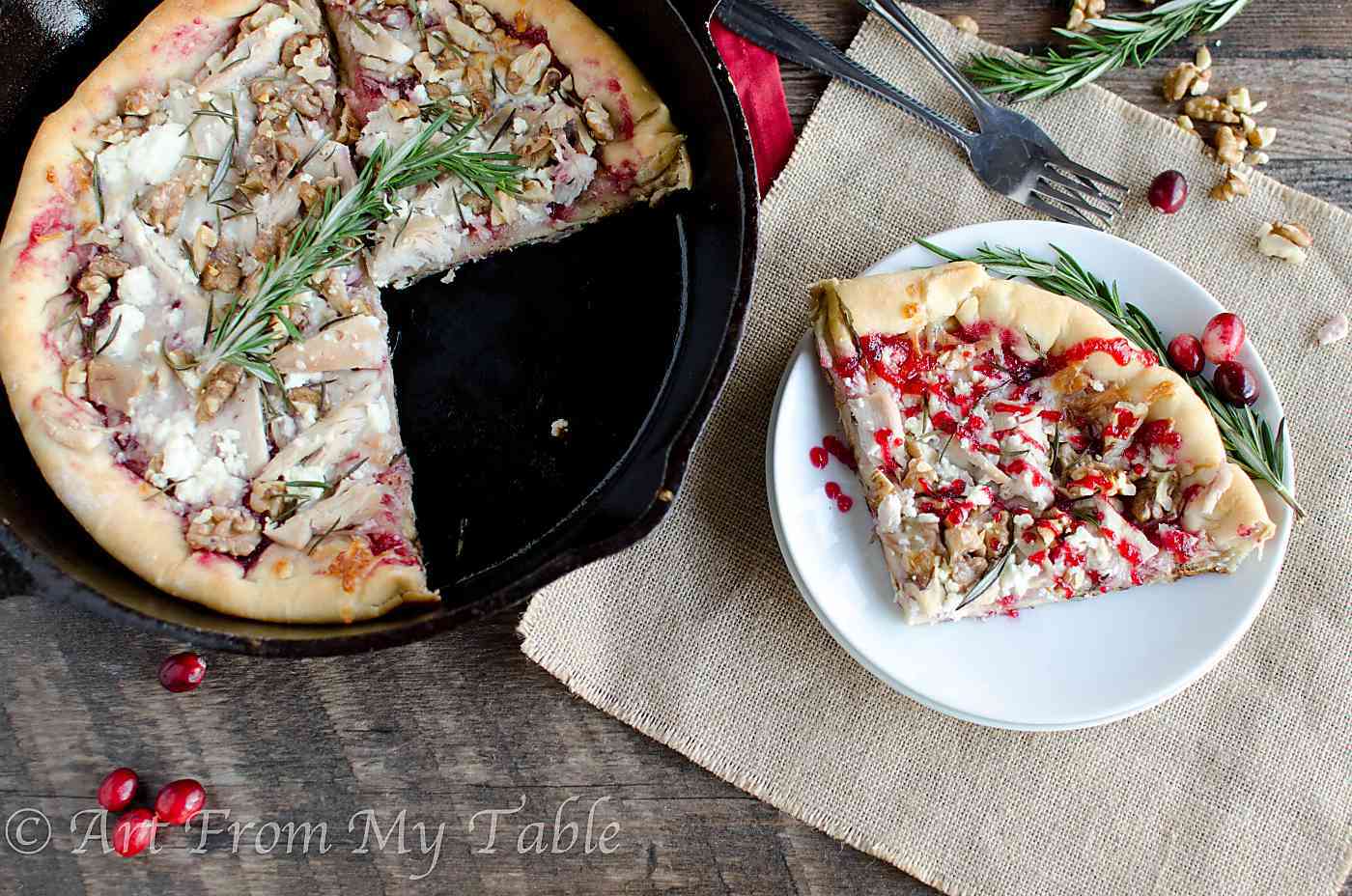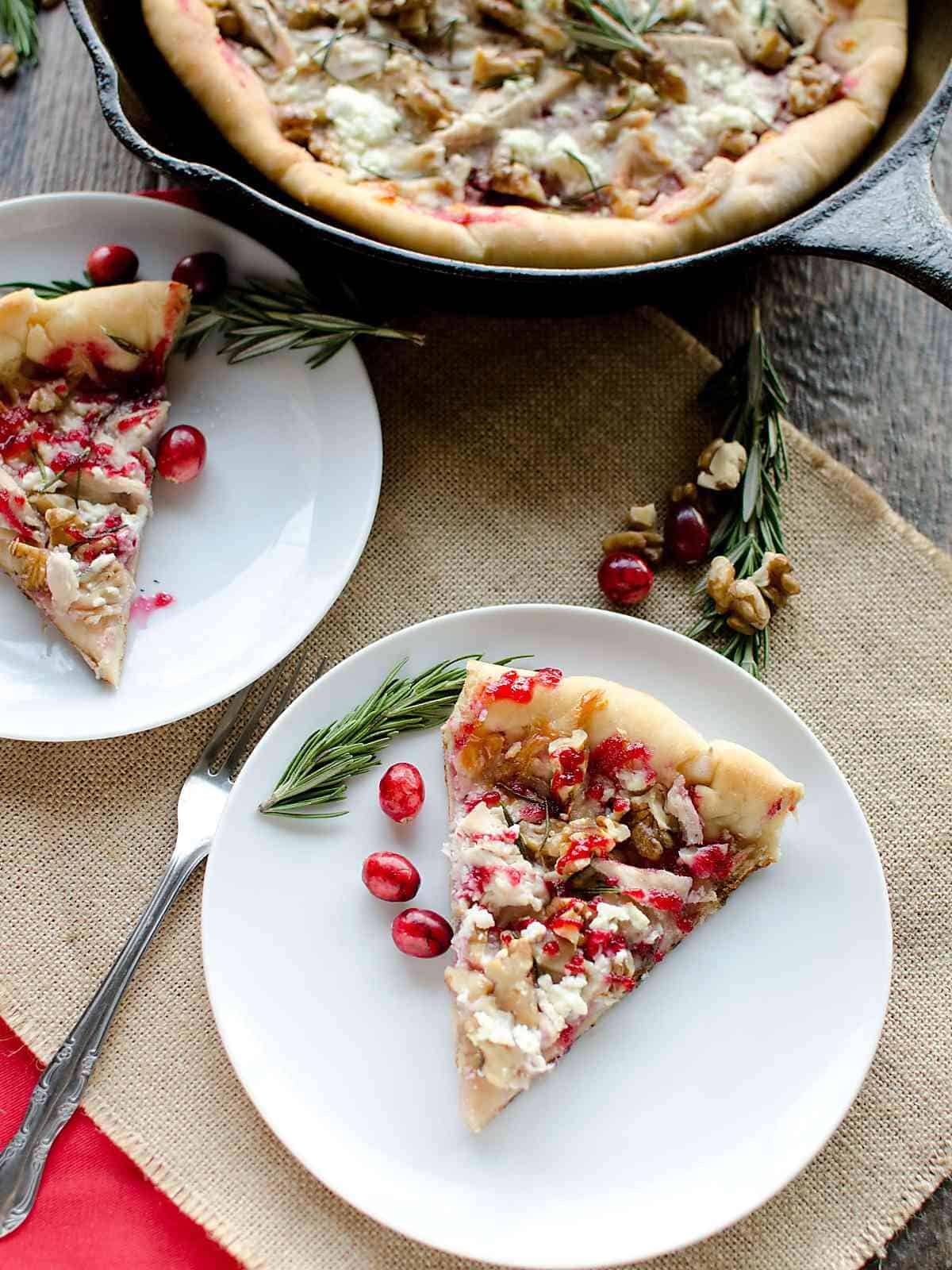 Looking for more leftover ideas?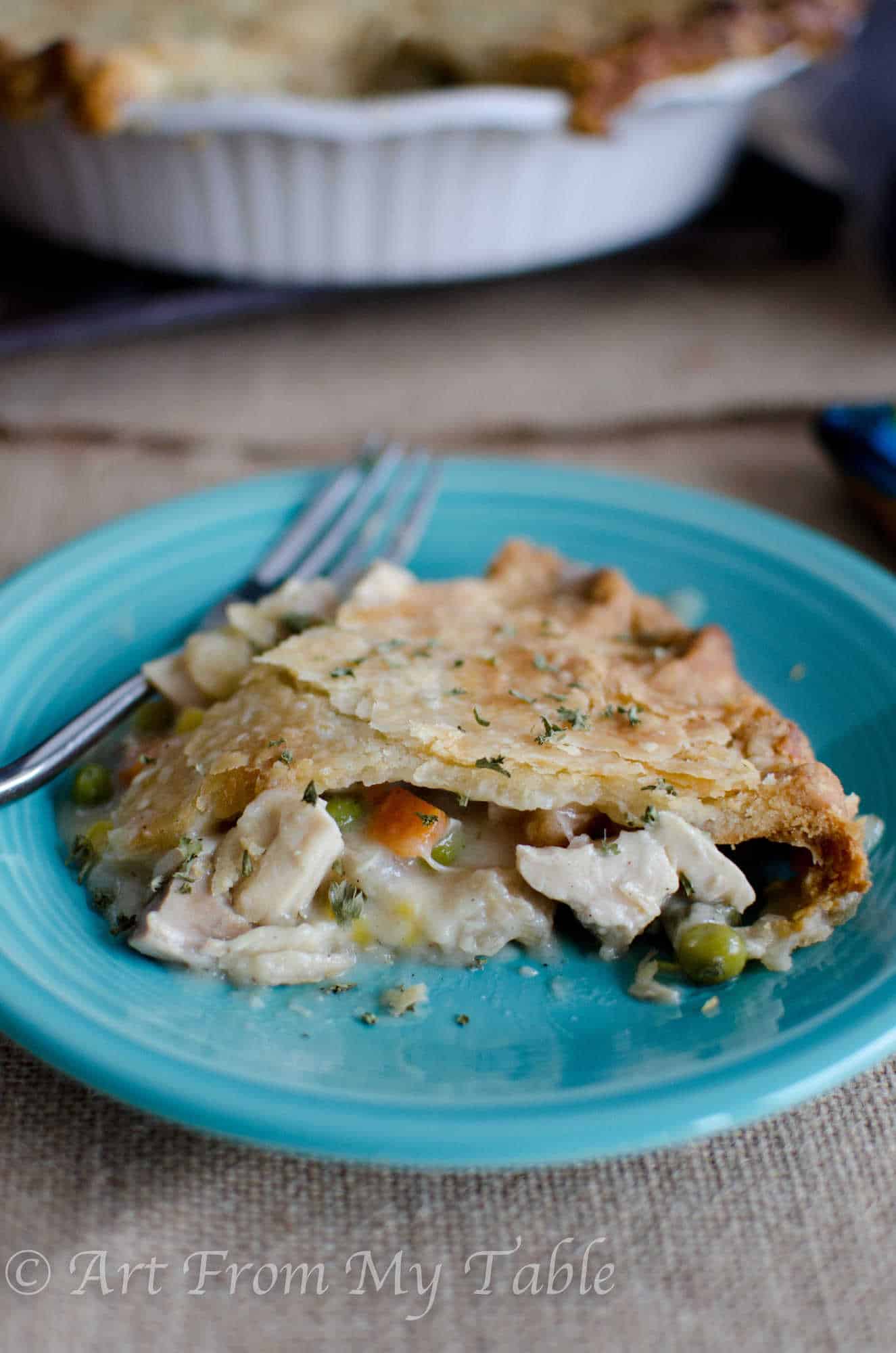 Turkey Pot Pie
This recipe uses ground turkey, but you could easily sub it out for left over turkey meat. YUM!
Turkey Chili