The only thing better than the Thanksgiving meal is the leftovers.  Try changing up the usual leftovers for this fabulous Turkey Cranberry Pizza with goat cheese, walnuts and fresh rosemary.
I've partnered with Stonyfield Yogurt and King Arthur Flour to bring you this recipe.  All opinions are my own.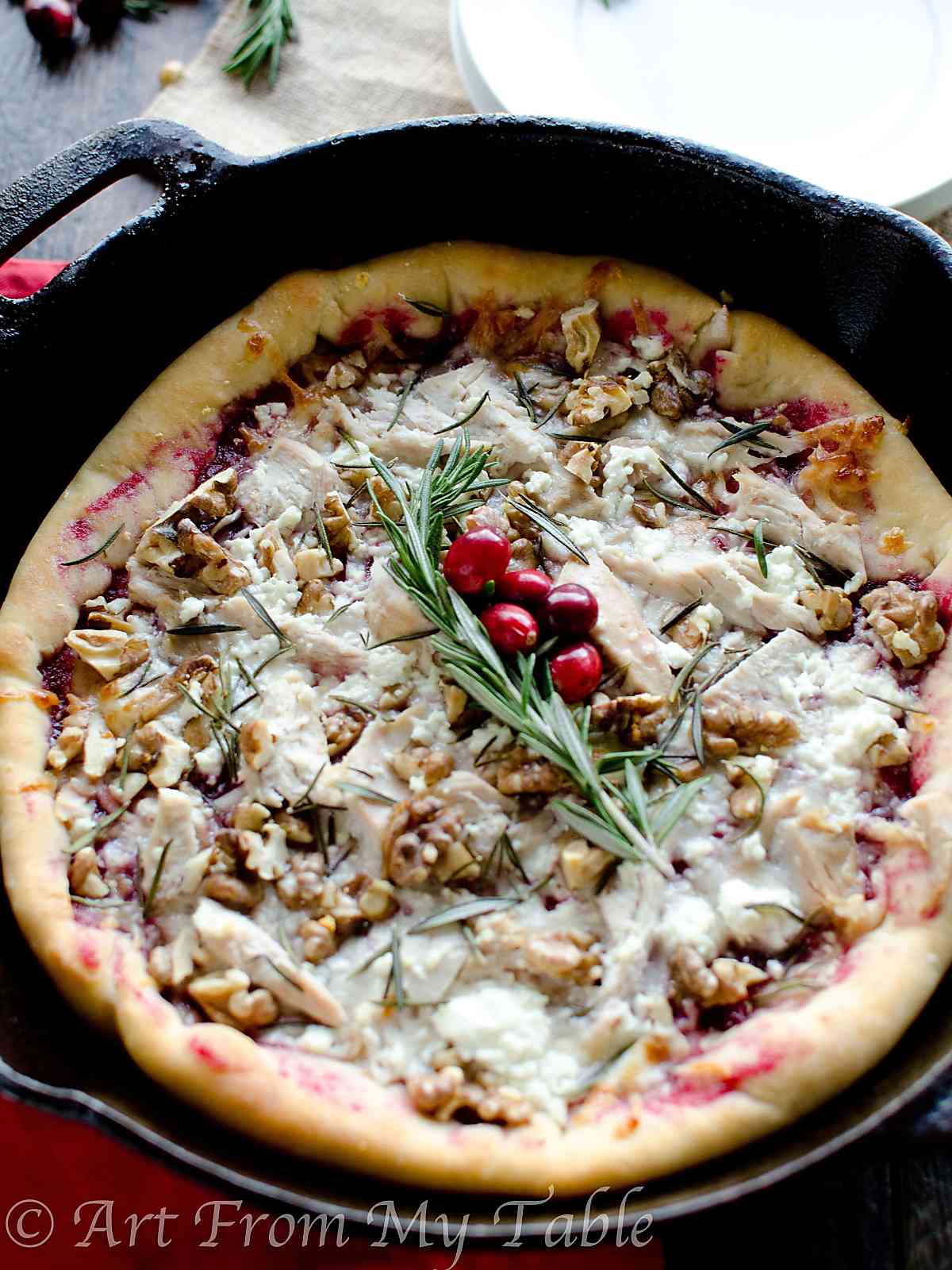 After all the preparations for Thanksgiving dinner, you might feel a little burned out on cooking the next day.  Isn't that why we love leftovers?  Whenever I host a big event like this, I'm typically cooking for days. But, that's what makes it go so smoothly, a little at a time.
Two ingredient pizza crust
Making this pizza is stress-free.  It's so incredibly easy.  Did someone say 2 ingredient crust??  Yes I did! Did you know you can make pizza crust with just flour and Greek yogurt?  I had heard of this and needed to try it.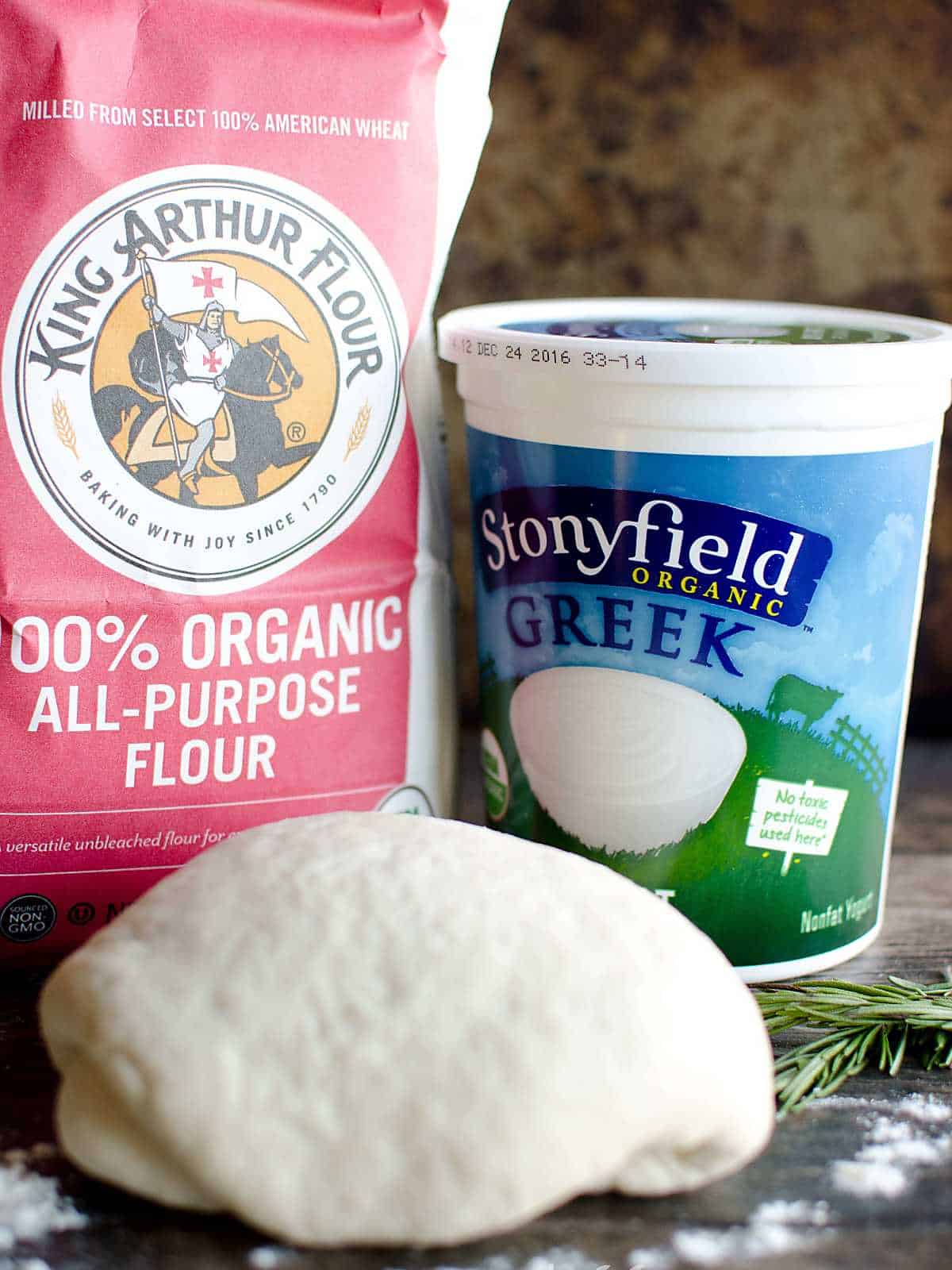 Seriously the easiest homemade pizza crust ever!  All you do is mix the flour and yogurt until it comes together, knead it a bit and roll it out.  What a way to add some extra protein to your pizza!
I'm a big fan of King Arthur Flour because of it's high quality, best of the best ingredients.  We also love Stonyfield yogurt.  Oh my goodness, how did I ever get by without Greek yogurt?  Okay, so they are all good, but I think we go through about 3 quarts of Greek a week.
Stonyfield is made without any artificial hormones, antibiotics or GMO's, which is just one of the many reasons we love it.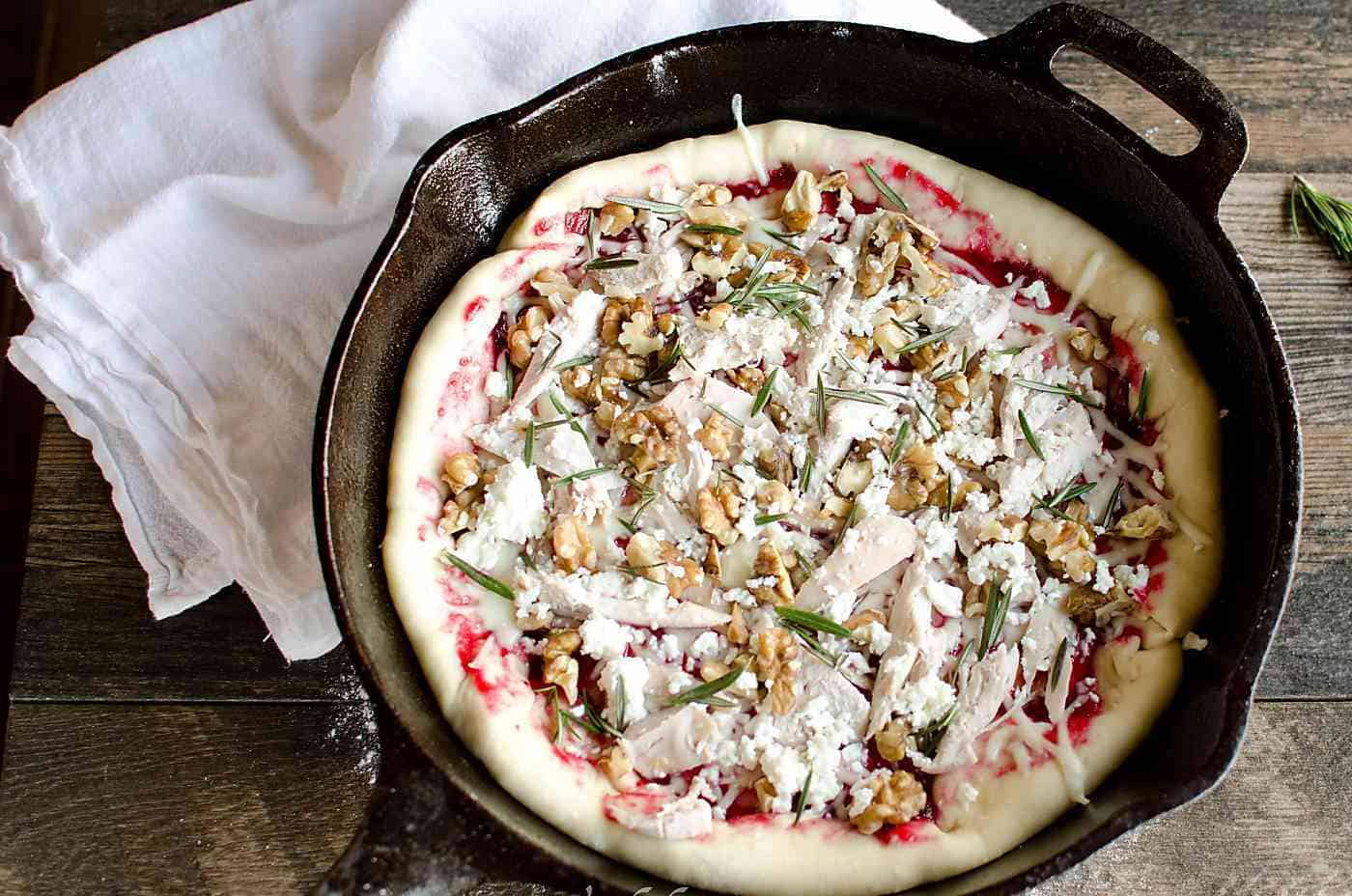 Note~
You will need self rising flour for this recipe, however, if you don't have that kind, just add 1 1/2 teaspoons of baking powder and 1/4 teaspoon of salt to each 1 cup of flour and you're good to go.
Lately, I've been making our pizza in a cast iron skillet.  Loving the crispy outside, soft and chewy inside this method gives.  Plus, it's super quick. See how to do that in this Rustic Harvest Vegetable Pizza.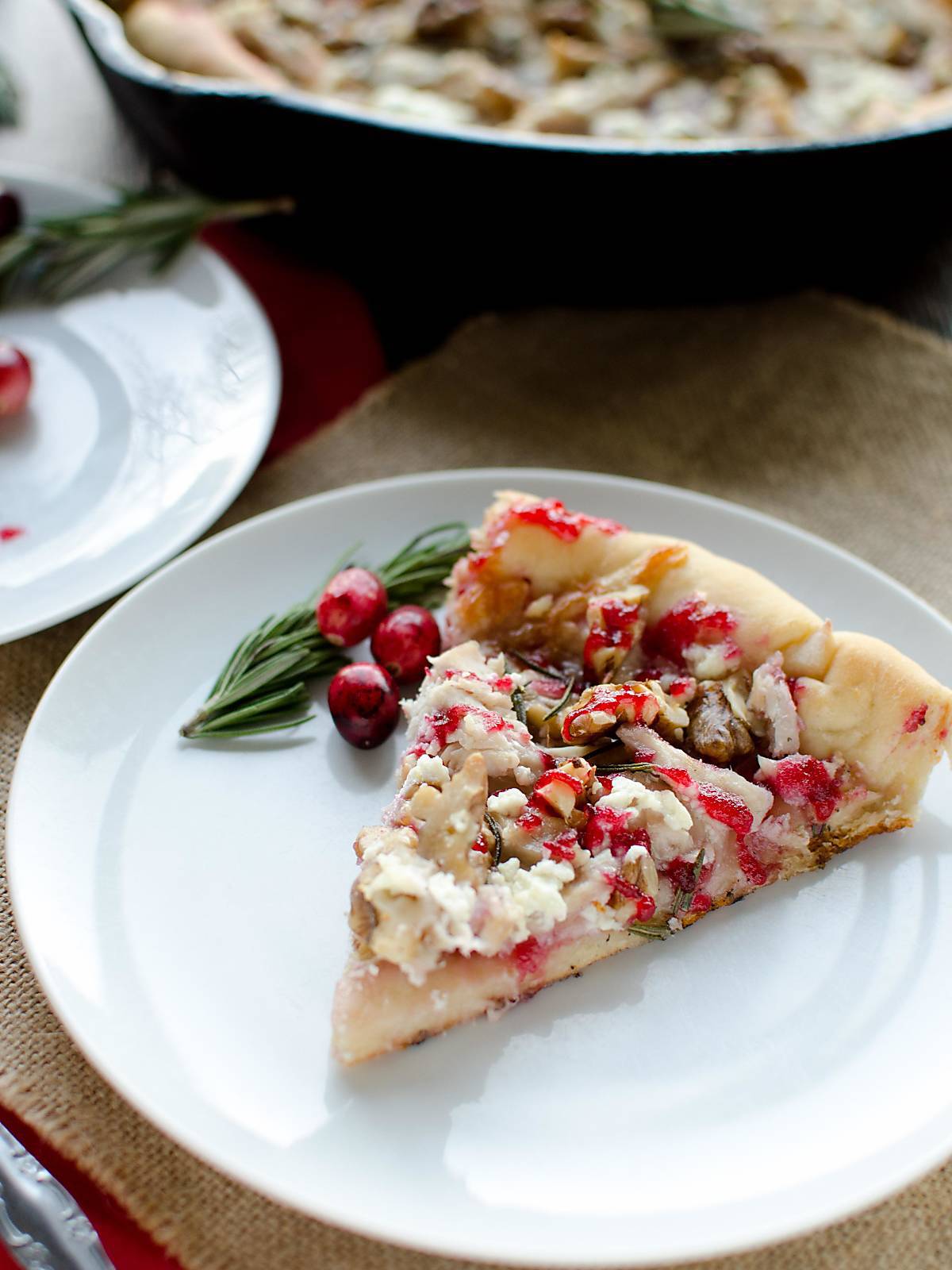 Turkey Cranberry Pizza
The flavors of goat cheese and cranberry sauce is amazing.  Tangy and sweet, plus you have a little saltiness from the turkey and the walnuts get just perfectly toasted.  Here's a quick and easy recipe for homemade cranberry sauce. I make it every year for Thanksgiving
mmm!  Turkey Cranberry Pizza just might be come your new favorite year round pizza!

I would love to connect with you!  Let's keep in touch, follow me on Facebook, Twitter, Instagram and Pinterest.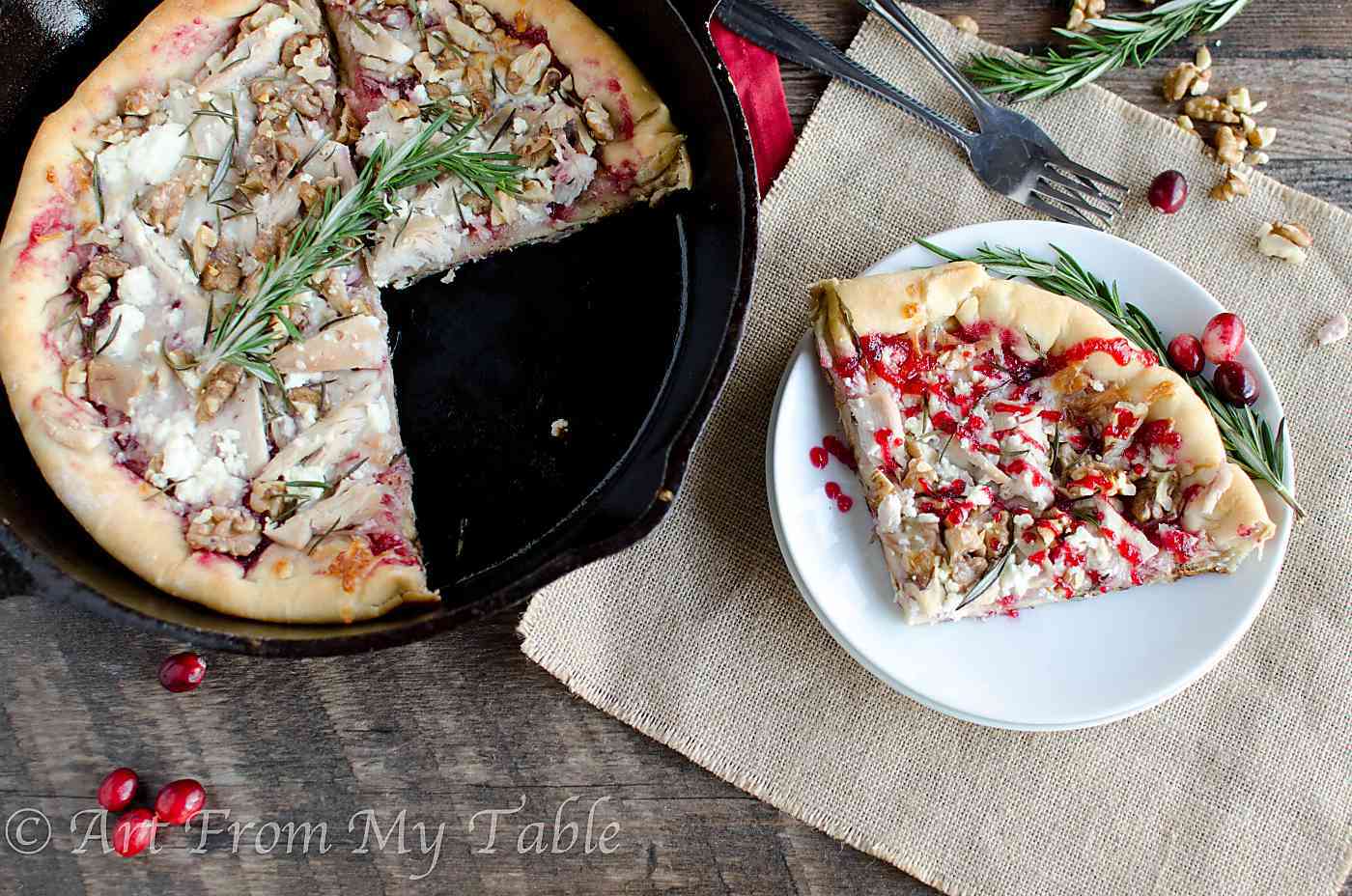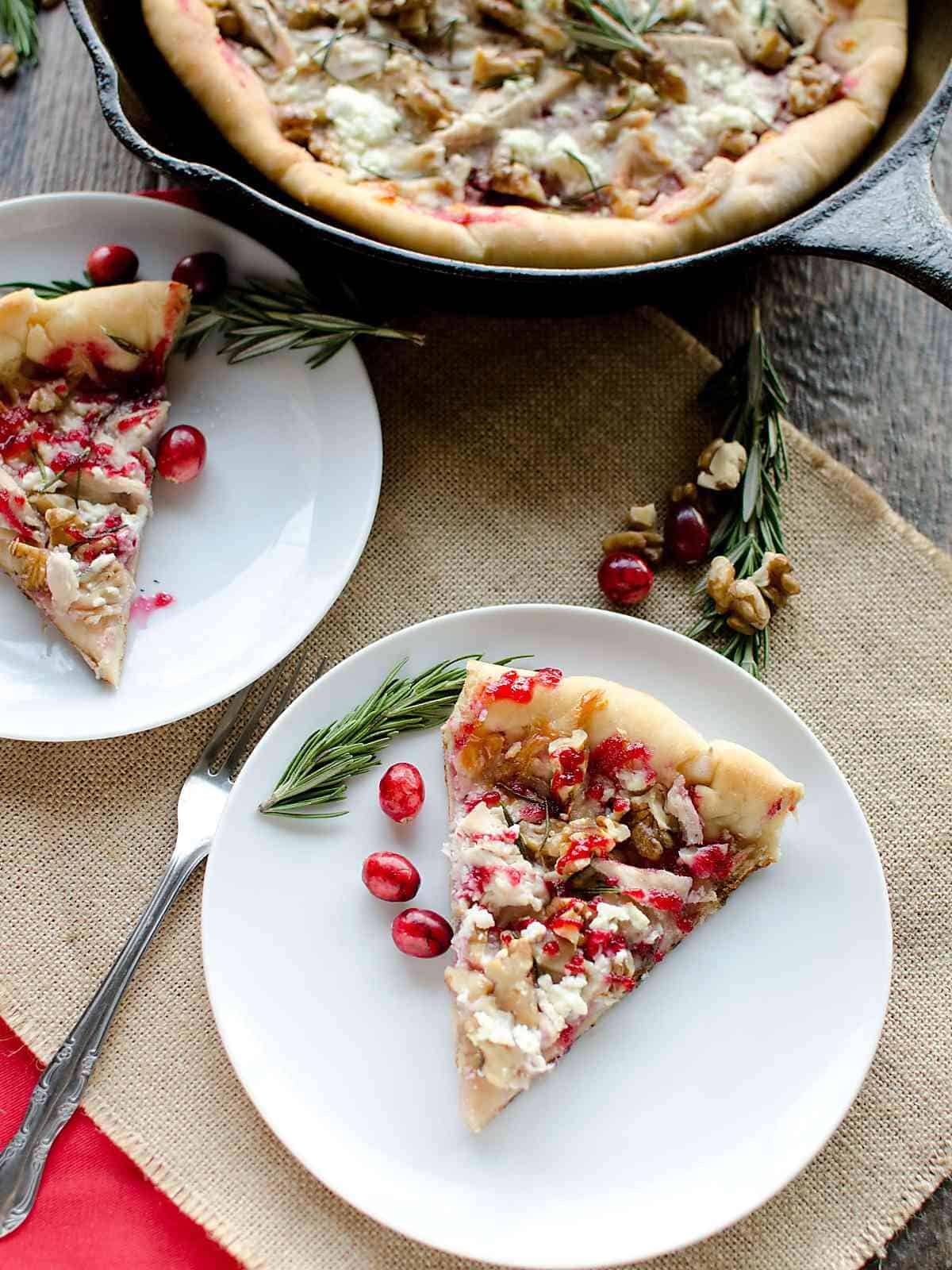 Looking for more leftover ideas?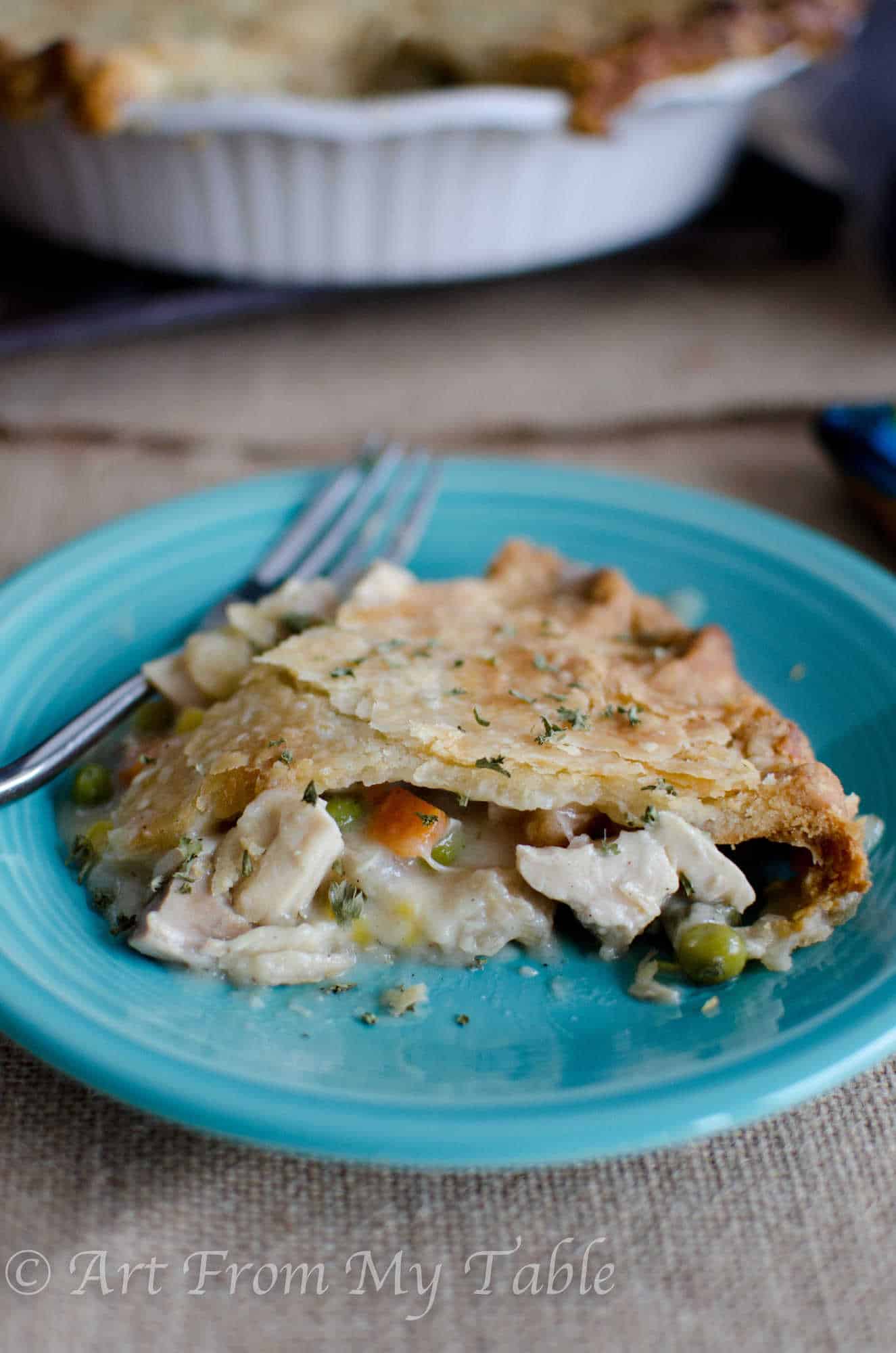 Turkey Pot Pie
This recipe uses ground turkey, but you could easily sub it out for left over turkey meat. YUM!
Turkey Chili