Vanilla Cinnamon Fig Smoothie
Enjoy this Holiday flavor in the form of a smoothie! It's good for you and tastes just like a fig newton!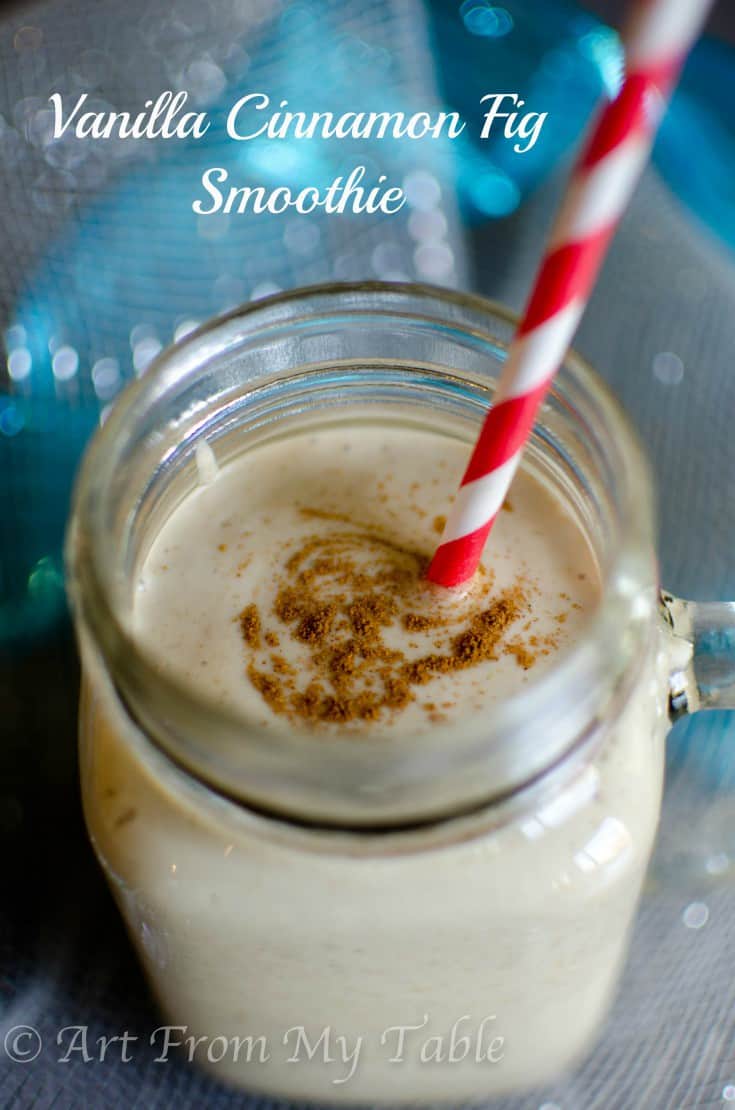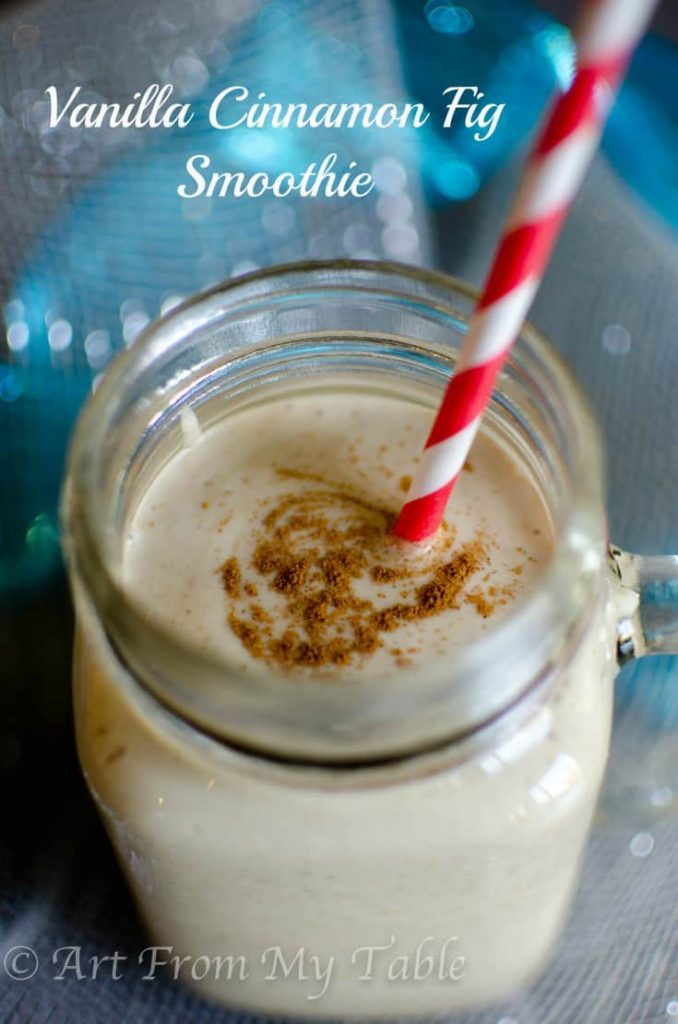 Do you know that song "We Wish You A Merry Christmas"? For some reason that song came to mind as I was trying to think of a recipe for a holiday themed smoothie. Ya know the part…now bring us some figgy pudding… What is figgy pudding anyway? Here's what wikipedia says,
"Figgy pudding is a pudding resembling a paler coloured Christmas pudding containing figs. The pudding may be baked, steamed in the oven, boiled or fried. Figgy pudding dates back to 16th century England."
Well, that explains it.
I've never had figgy pudding in my life, but figs are delicious. I could've went with a more common flavor, such as peppermint, or peppermint mocha, or something along those lines, but I wanted something different. So vanilla cinnamon fig smoothie is it, let's experiment with figs!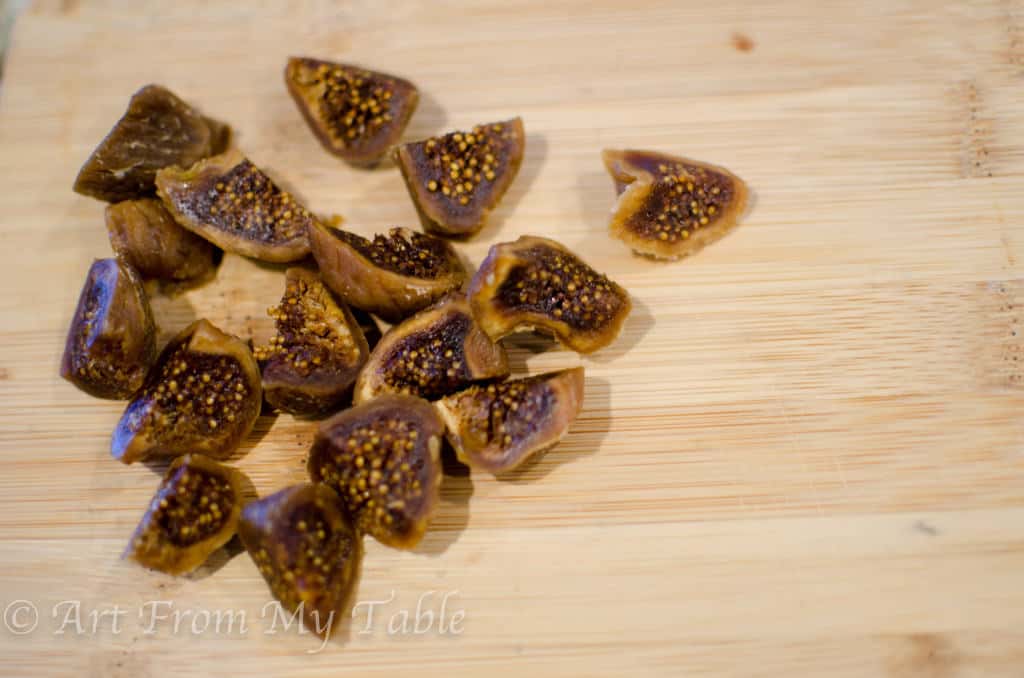 I was so honored when United Dairy Industries of Michigan reached out to me and asked me to develop a holiday beverage recipe for them. Check out their website at Milk Means More for awesome dairy recipes that do a body good!
I was really hoping to use some fresh figs in this recipe, but alas, I couldn't find any. So I used dried, but I reconstituted them, using a secret ingredient to really bring out the flavor.
This recipe is quite simple actually. Just a few ingredients but major flavor! The main players are the figs, yogurt and milk, then we have a few other flavors to jazz it up, plus my secret ingredient.
There are several ways to re-constitute figs. For this recipe, all I did was boil some water, add the figs and let them simmer for about 10 minutes.
Are you ready for the secret ingredient? Once the water is boiling, add 1/4 tsp of Almond Extract and the figs. The almond will bring out the flavor of the figs. Let them simmer for about 10 minutes. Then remove them with a slotted spoon and let them cool. When you can handle them, cut off the little stem and quarter them.
Place the figs, yogurt, milk, maple syrup, vanilla extract, cinnamon and a few ice cubes in a high powered blender or a food processor. You'll need something high powered to break down the figs. If you don't have either of those, just cut them up into smaller pieces before putting them in your blender.
Turn that baby on and let it blend, then wa-lah! You've made yourself an awesome smoothie. It's good for you! It tastes like a cookie! Who doesn't want that?? You'll kids will thing you are the best mom eveh!!
Top it off with a little cinnamon to make it oh so pretty. Enjoy!
Here's a quick video on how to make this~

For more awesome dairy recipes visit Milk Means More on all their social media channels:
So tell me, what is your favorite Holiday flavor? Have you done much with figs? I'd love to hear from you.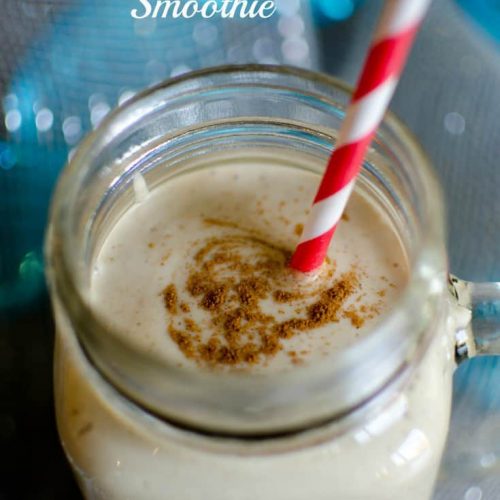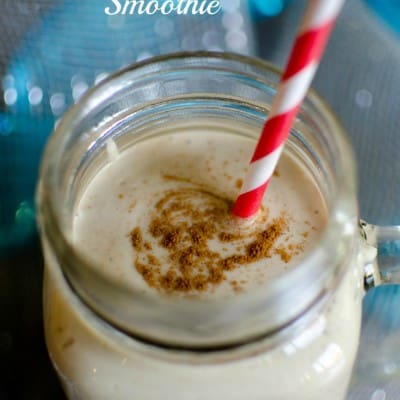 Vanilla Cinnamon Fig Smoothie
A delicious healthy smoothie that tastes just like a cookie!
Print
Pin
Rate
Ingredients
3/4

cup

greek yogurt

1/4

cup

milk

4

figs

reconstituted, and coarsely chopped

1

Tbs

maple syrup

1

tsp

vanilla extract

1

tsp

ground cinnamon

6

ice cubes
Instructions
Place all ingredients into the blender and blend on high until smooth.
Notes
If you don't own a high powered blender such as a Vitamix or Blendtec, cut the figs into smaller pieces.
Nutrition
Calories:
330
kcal
|
Carbohydrates:
63
g
|
Protein:
19
g
|
Fat:
1
g
|
Saturated Fat:
1
g
|
Cholesterol:
9
mg
|
Sodium:
88
mg
|
Potassium:
816
mg
|
Fiber:
7
g
|
Sugar:
53
g
|
Vitamin A:
409
IU
|
Vitamin C:
4
mg
|
Calcium:
358
mg
|
Iron:
1
mg
Love smoothies? Grab a whole book of them of right here!