Welcome to From the Archives Friday!
Or, welcome back if you are joining us again!
Come join the fun at #Fromthearchivesfriday #linkparty! Give some love to an older post. #FTAF…
Click To Tweet
Spring is on it's way, I said that last week, and this week we've had two sixty five degree days! I just hope we don't get a major cold front again.  That happened a few years ago and the result was not very good produce and very high prices.  That was the year there was no apples.  🙁  Anyway, this warm weather has us craving ice cream, so this week I'm linking up my Healthy Breakfast Banana Splits!
This week in the kitchen…
I'm starting to think about what I want to serve for Easter Dinner.  It's early this year!  Also, I've been cooking up some traditional Irish food like this Shepherds Pie.  Coming soon… a delicious vegetable bake and a mediterranean quinoa bowl. YUM!
Thank you for coming to the party!
One of my favorite things to do is sit with a cup of coffee and read your links!!!! I enjoy your posts and appreciate you all so much. This wouldn't be a success without you. Please tell all your friends so we can blog hop with even more fabulous people like yourself! 
It's time for another #FTAF link party! Let's see your archived posts. #linkparty.#archivefriday…
Click To Tweet
Please note, that this party is for archived posts. We want to see some of your old posts, we can see your new ones when visiting your blog. It's so hard to pick a favorite archive, if all the links are new. Help us out! We want to feature you!
Let's party!!!
Just a reminder, We will be pinning all the links to our FTAF boards. We have one board for all the links and another board just for our favorites.
Meet The Hosts
Please follow them in some way and show them some comment love. 🙂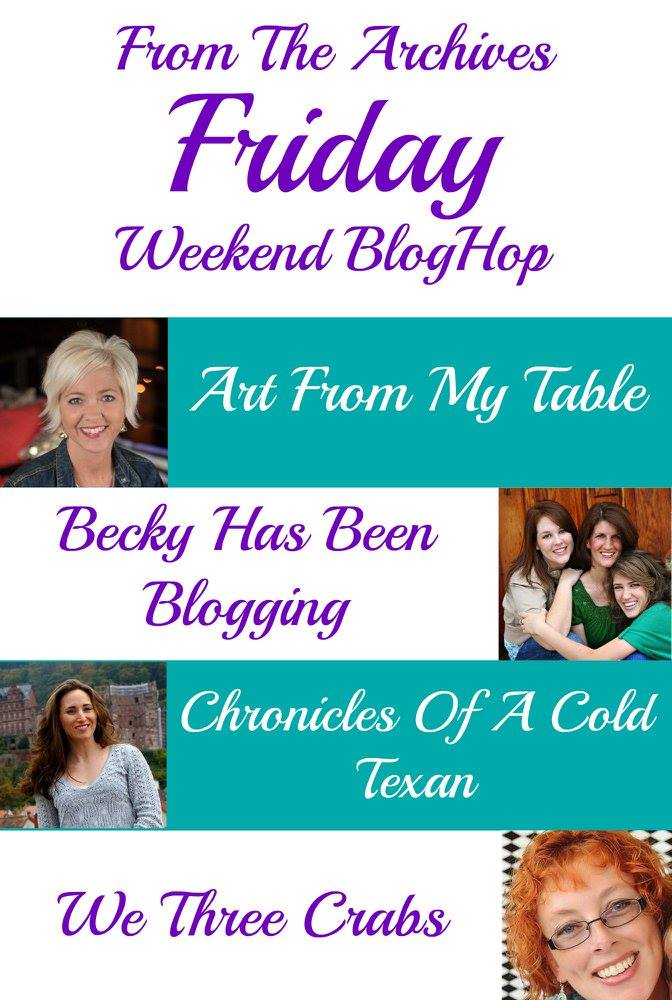 Ashley @ Chronicles Of A Cold Texan
Facebook | Twitter | Pinterest | Google | Instagram | Bloglovin' | BlogHer | Yummly | Guidecentral
Becky @ Becky Has Been Blogging
Facebook | Twitter | Pinterest | Google | Instagram | Bloglovin' | BlogHer | Stumble | Guidecentral
Erica @ We Three Crabs
Facebook | Twitter | Pinterest | Instagram | Google
Chellie @ Art From My Table
Facebook | Twitter | Pinterest | Google | Instagram | Bloglovin' | BlogHer | Guidecentral
Leave your hosts comments when you follow so that we can follow you back and support you in your blogging adventures! We're all about bloggers helping other bloggers!
Please make note: This is a link up party for archived posts. If you link up brand new posts, they will not be deleted but will also not be considered for Featured Favorites. Thank you for understanding.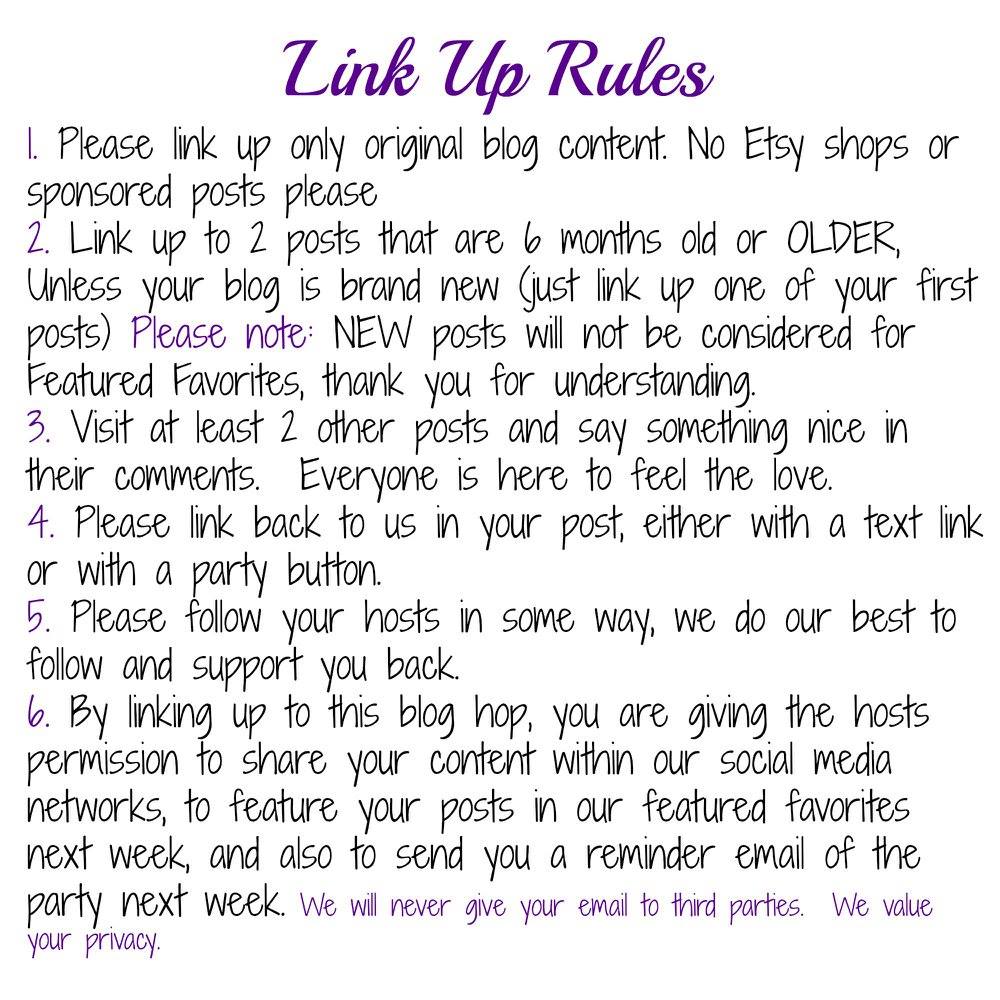 Check out last weeks Featured Friday Favorites!
Freeing Imperfections~20 Easy Go-To Dinner Recipes
Penny Pincher Jenny~How to get rid of fruit flies in your home
One Mamas Daily Drama~Hummus Veggie Wraps
Busy Mom's Helper~Easter Bingo Printables
I was featured at #FTAF #linkparty! Come see! and add your #links! @Beckysblogg @coldtexan1…
Click To Tweet
 If you're featured, feel free to add the Featured Favorite button to you post or sidebar!
How Does The Link Up Work?
Start by reading the rules (above) and add this button somewhere on your blog or a link back to your post.
It's #archivesfriday! Breathe new life into an old post at #FTAF #linkparty! @beckysblogg… Click To Tweet
Follow Chronicles Of A Cold Texan Blog's board FTAF Featured Favorites on Pinterest.
Follow Chronicles Of A Cold Texan Blog's board From The Archives Friday on Pinterest.

Blessings, Chellie