As an Amazon Associate I earn from qualifying purchases.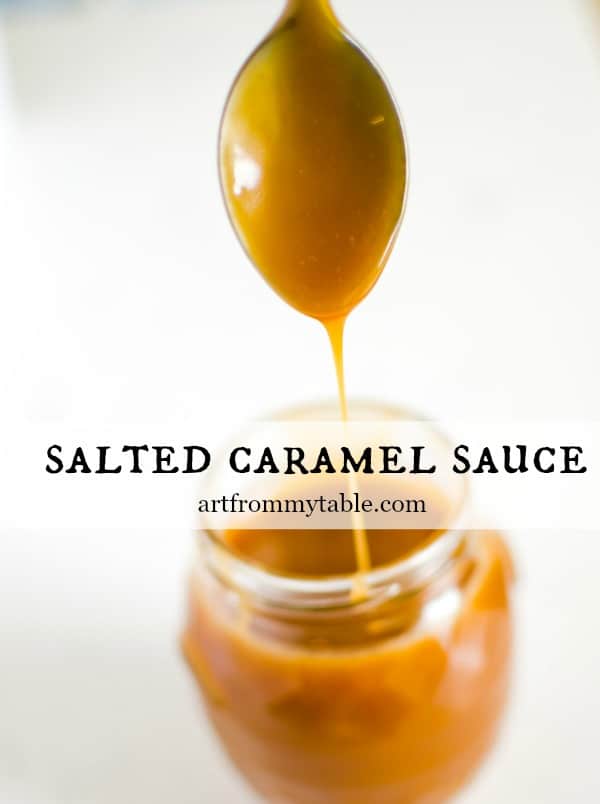 Salted Caramel Sauce
Creamy, delicious, put it on everything or eat it with a spoon! Easy to make!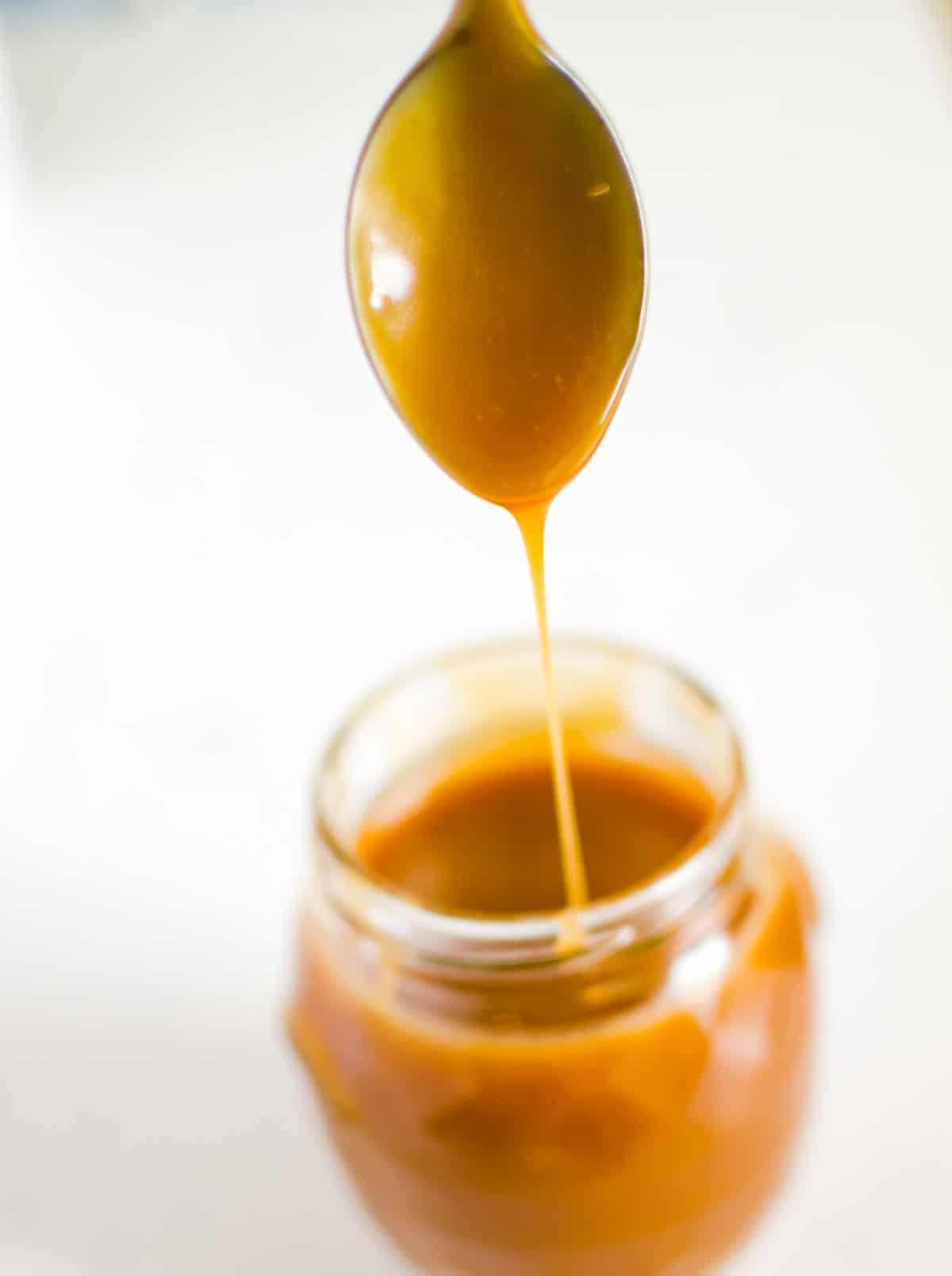 Need I say more? You had me at Salted Caramel! If you like Salted Caramel Sauce, but don't like the high fructose corn syrup version (or whatever other not real food preservatives you find in the store bought version)... you're going to love this.
Even if you do like the fake sugar, you're going to love this. It's so savory, you won't go back.
No, this isn't 'healthy' of course not, you wouldn't expect that at the word Caramel. It would be nice if I could actually give you that, but, I can't.
However, I will share with you this rich recipe for an easy homemade salted caramel sauce. And I guarantee you are going to have to restrain yourself from eating it all in one sitting!
Lick the spoon!
Caramel of course is great anytime of the year, but it sure compliments the fall flavors deliciously. You really don't need to put this on anything. I'm serious.
That salty sweet that everyone raves about-- it's right here, in the jar. Just grab a spoonful. Okay, so most of us wouldn't justify that (maybe just me?), so, how should you use it?
How to use Salted Caramel Sauce
Put it in your coffee
make a milk shake
drizzle it over an apple pie
drizzle it over

pumpkin muffins

make a salted caramel mocha

put it in your oatmeal

put it on top of brie with apples

dip your apples in it

drizzle over brownies

add it to some yogurt for a fruit dip,

how about on your pancakes, waffles or french toast?
You get the idea, this is marvelous on just about everything.
Is making your own caramel intimidating to you? This really is pretty easy. I promise it is so worth the effort.
It's not hard to make, but you do need to stand by it, and tend to it the whole time. So have all your ingredients prepped before hand.
Ingredients

sugar, cream, butter, salt.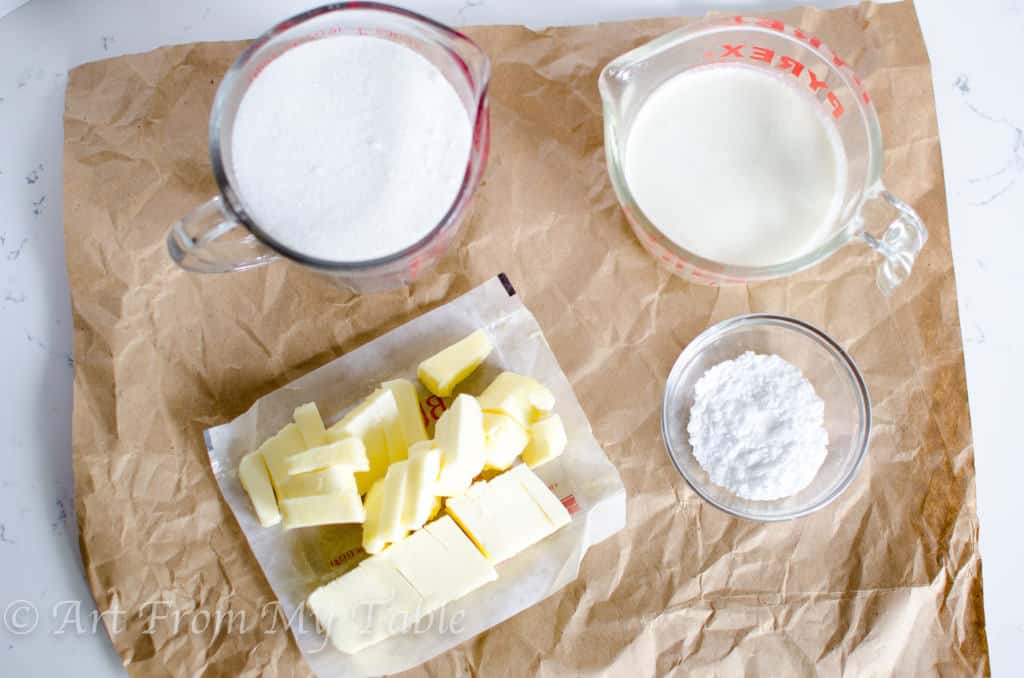 You probably already have these in your kitchen.
Again, make sure everything is measured out, and ready to go.
Instructions
First, add the sugar to the pan. Just stir, stir, stir until it's all melted. It starts out like this,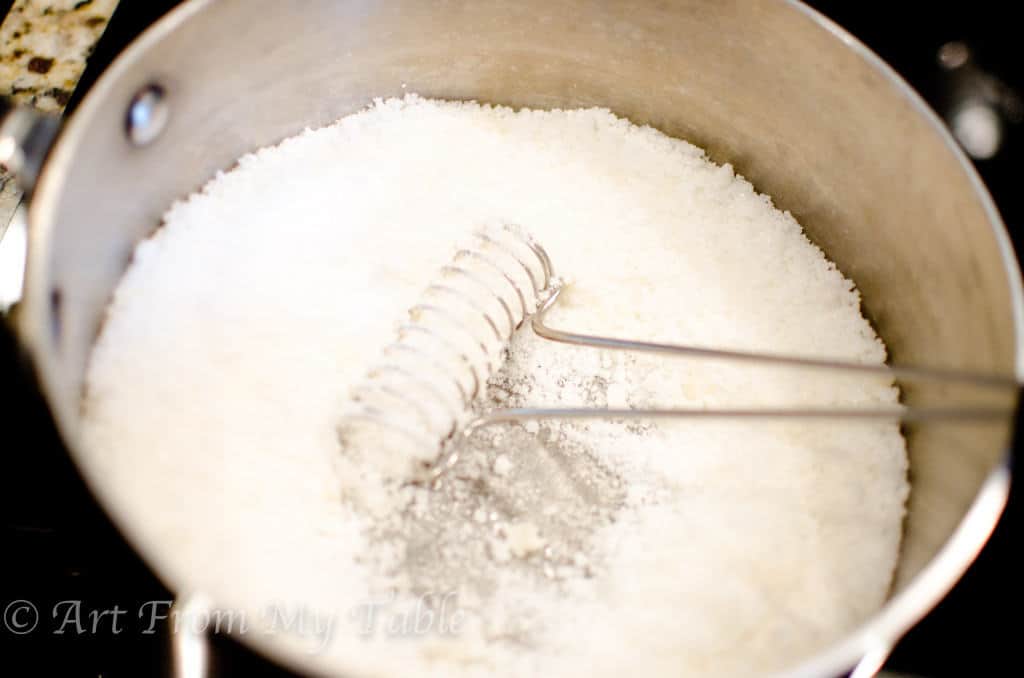 Here you can see it's starting to turn color, and still melting.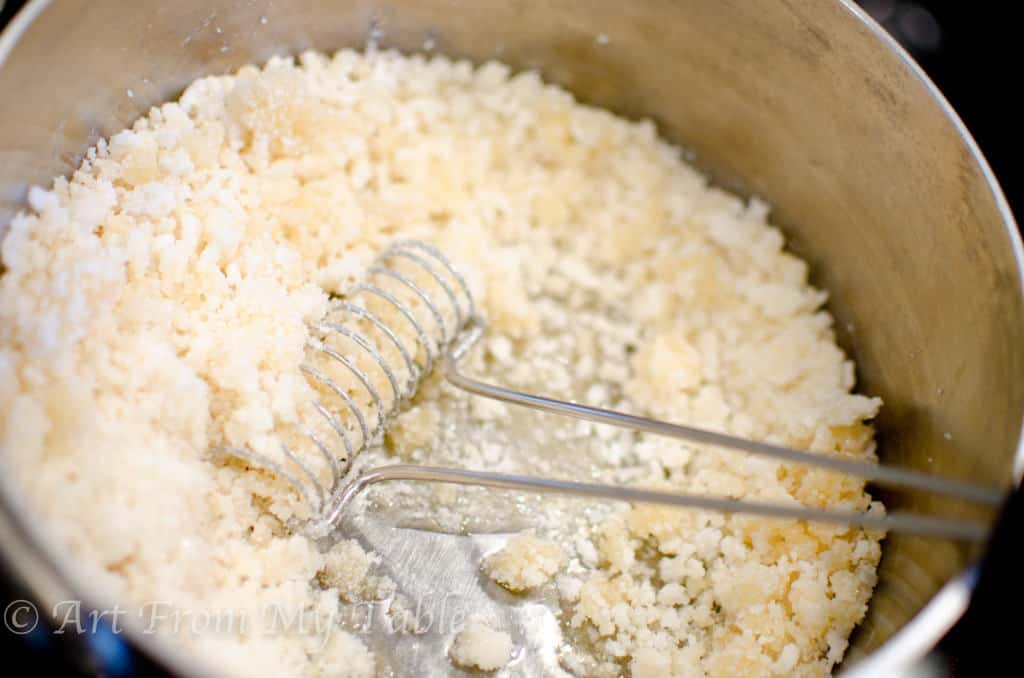 It will turn a deep amber color as it melts. You do need to watch this carefully so it doesn't burn. If you have a candy thermometer, you can use it, it should reach 350 degrees. I don't have one, so I just do it by looks.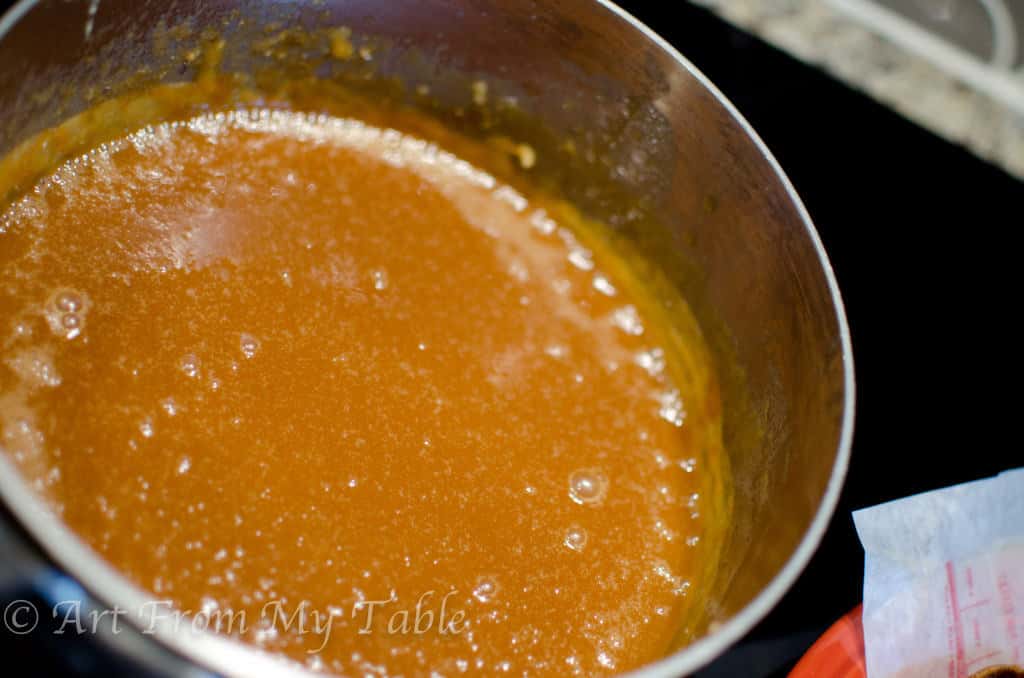 Once all the sugar is melted, add the butter. Be careful, it will bubble up.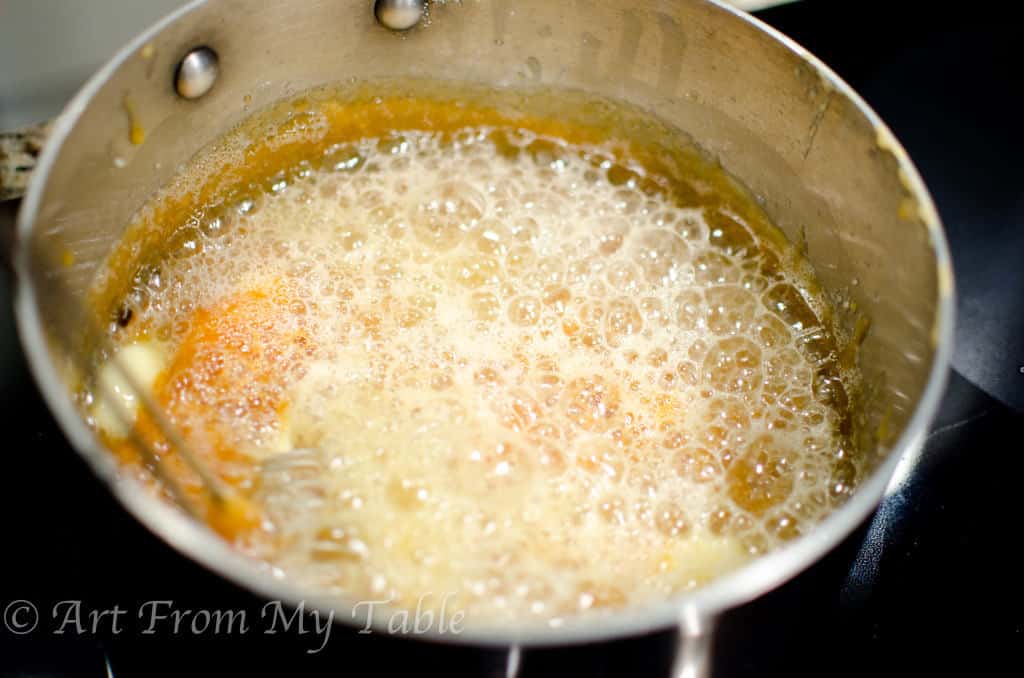 Then whisk, whisk, whisk, until it's combined.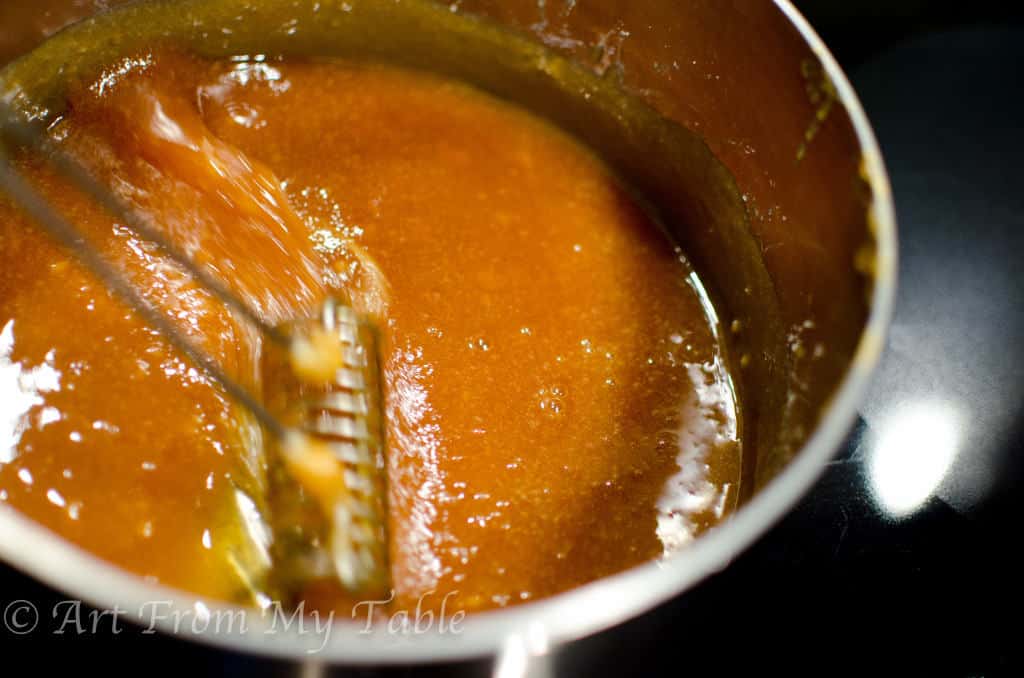 Take it off the heat and add the cream. Once that's combined, add the salt.
A note about the salt. It needs to be super fine. There are special salts you can buy for this, but I just use my regular sea salt and put it in my coffee grinder to make it the right consistency.
Of course, clean out your coffee grinder. I actually have 2, one that I use for coffee and the other I use for spices, etc.
Let the salted caramel sauce cool about 10 minutes or so in the pan. And, put it in a jar to store!
That's it, you're finished! Not so hard huh? You just made your very own salted caramel sauce!
Celebrate! Maybe with a cup of coffee and some of this awesome sauce. 🙂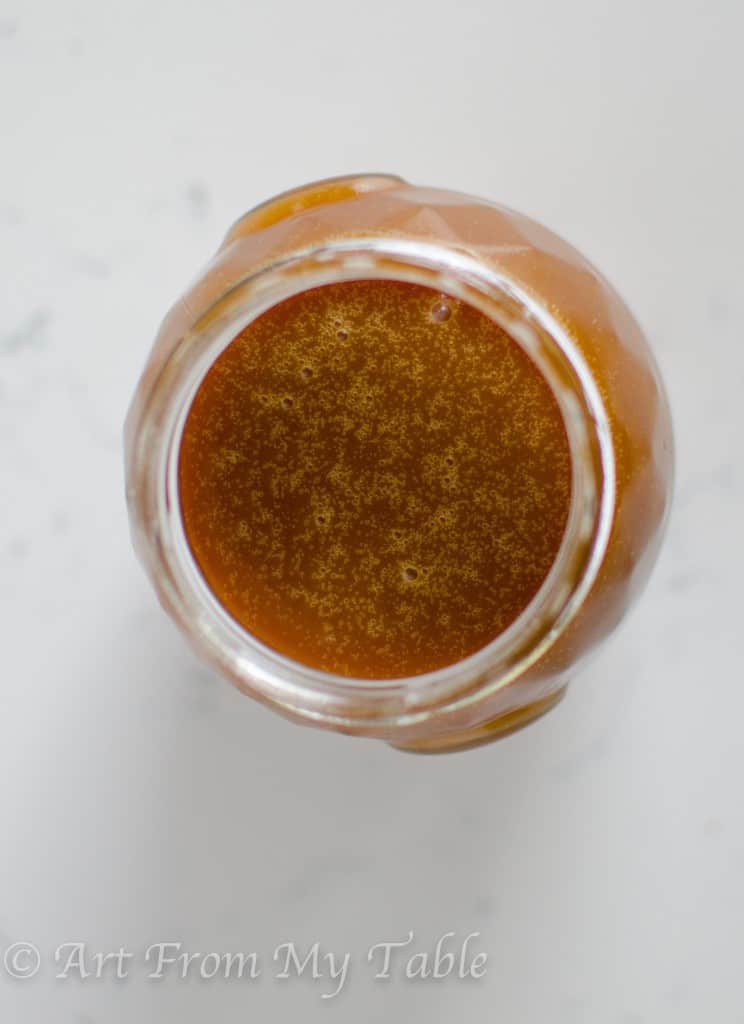 More delicious ideas
HUNGRY FOR MORE? Subscribe to my newsletter, to have recipes delivered to your inbox and to stay up to date on the latest!
Please Share!
Your shares are how this site grows and I appreciate each one. Do you know someone who would enjoy this recipe?

I'd love it if you would share it on your favorite Pinterest board or Facebook! AND…if you like this recipe, please do me a favor and give it a ⭐️ ⭐️ ⭐️ ⭐️ ⭐️ rating! TIA 🥰

You can also follow along on YouTube and Instagram!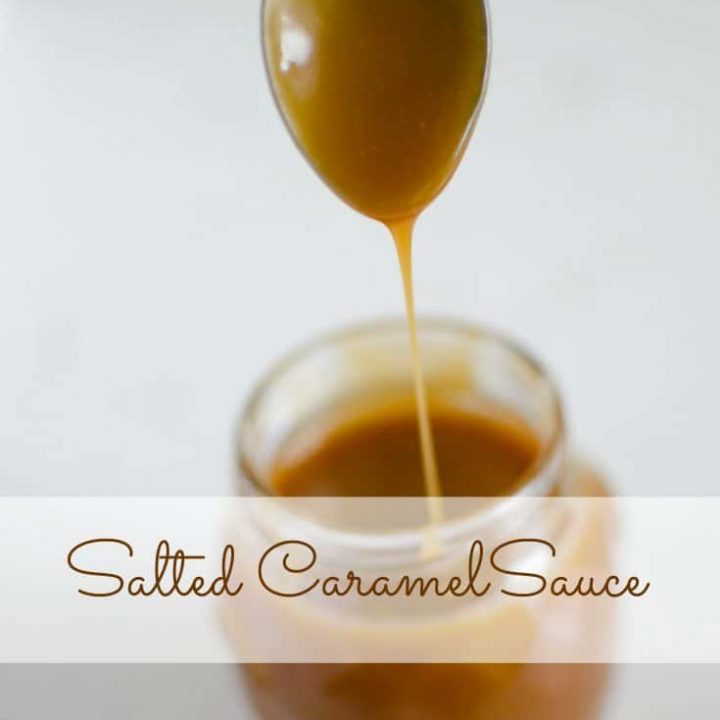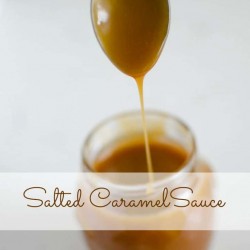 Salted Caramel Sauce
Deliciously sweet homemade caramel sauce with just the right amount of saltiness.
Print
Pin
Rate
Ingredients
2

cups

sugar

12

tablespoons

of unsalted butter

1

cup

heavy cream

1

tablespoon

super fine salt

see notes
Instructions
Place sugar in a medium sauce pan on medium-high heat

whisk constantly while sugar melts.

Continue to whisk until all the sugar is melted and it is a deep amber color (watch carefully!)

Carefully add butter, whisk to combine.

Remove from heat and whisk in cream.

Add salt and stir.

Let cool for 10 minutes.

Store in an airtight container for 1 month in the refrigerator.
Notes
You can purchase an Fleur de Sel to use for the fine salt. Or just ground regular sea salt with a coffee or spice grinder
Nutrition
Calories:
112
kcal
|
Carbohydrates:
13
g
|
Protein:
1
g
|
Fat:
7
g
|
Saturated Fat:
4
g
|
Cholesterol:
21
mg
|
Sodium:
258
mg
|
Potassium:
7
mg
|
Sugar:
12
g
|
Vitamin A:
241
IU
|
Vitamin C:
1
mg
|
Calcium:
6
mg
|
Iron:
1
mg