Whoever came up with Gogurts is a genius, wouldn't you agree? A great tasting healthy snack that travels well and the kids LOVE!  The only downside, as with many store-bought items, they usually contain some less desirable ingredients along with it (preservatives, dyes). Check out these DIY Gogurts!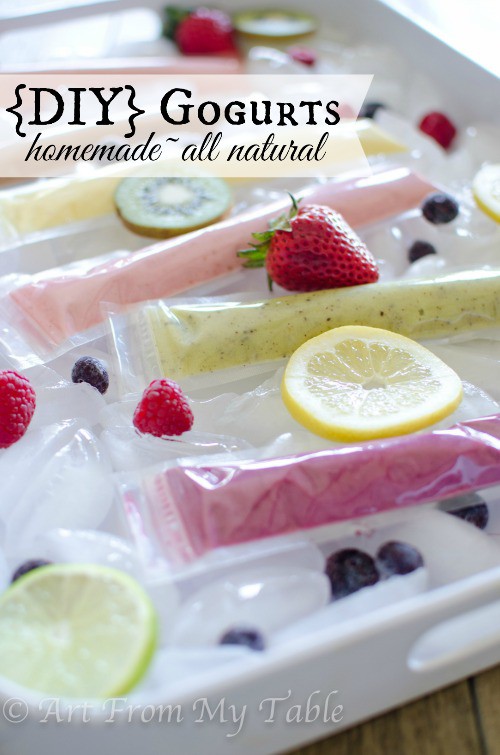 DIY Gogurts
If you love the idea of a healthy on the go snack for your kids but want to do without the preservatives and dyes, you NEED to try these!  They are good for you and perfect for school lunches or snacks.
I know when we think about Gogurts, we really have the kids in mind, but friends, you might be hiding your favorite flavors from the kids… YOU will love these DIY Gogurts too!!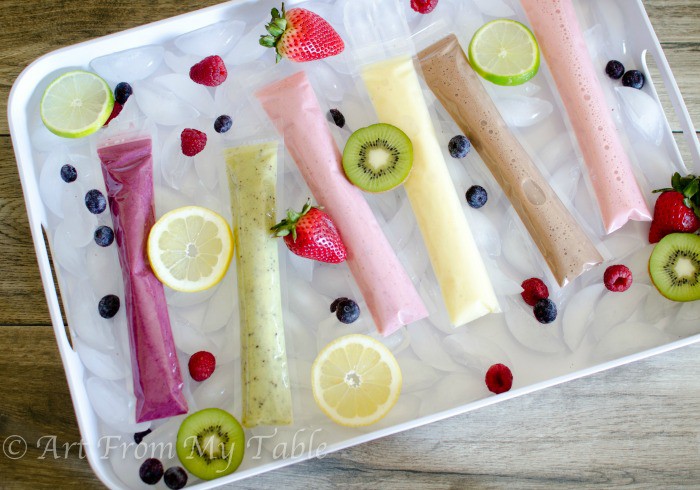 One morning, I experimented with several flavors, and stocked the freezer up with these babies. They are super versatile, and I'm sure you can come up with your own variations, the possibilities are endless.  Here's what I made:
Lemon Blueberry
Tropical
Raspberry Banana
Strawberry Lime
Kiwi Lime
Chocolate Peanut butter
My personal favorites were the Raspberry Banana and the Chocolate Peanut butter.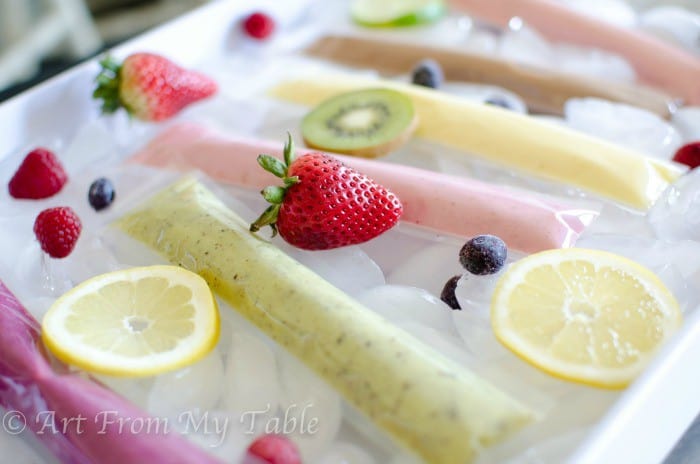 A few recipe notes~ 
I used my Vitamix to blend these, however, a blender or food processor works fine.
I used Greek yogurt, because of the added protein. If you choose to use regular yogurt you probably won't need to thin it out with milk.
Most of the recipes use Vanilla flavored Greek yogurt, we just happen to be fans of vanilla, however, I do buy the all natural or organic brands.
Use fresh or frozen fruit, either works!
You can use plain yogurt as well, if it's not quite sweet enough for your tastes, add a tablespoon or 2 or honey.
For pouring, I found it easiest to pinch the pouch open with my thumb and forefinger and pour the DIY Gogurts from a measuring cup with a spout.  You can also use a funnel. I poured the contents from my Vitamix into a measuring cup, because the spout on the Vitamix is too large.
We keep them in the freezer for optimal freshness.  Plus the kids feel like they are eating ice cream.  🙂
Here's where to buy the pouches:
These are the ones I used, they are $6.99 on Amazon.  If you like a re-usable option, they have these silicone molds for $10.95
DIY "Gogurts"
Everyone will love these on the go snacks! They taste great and are good for you too!
Ingredients
LEMON BLUEBERRY:
1 cup plain Greek yogurt
1 cup blueberries (frozen is good too)
juice of 1 lemon (about ¼ cup)
1-2 Tbs honey
TROPICAL:
1 cup vanilla Greek yogurt
⅓ cup mango
½ cup pineapple
½ of a banana
⅓ cup coconut flakes
RASPBERRY BANANA:
1 cup vanilla Greek yogurt
1 cup raspberries
½ of a banana
¼ cup milk
STRAWBERRY LIME:
1 cup plain Greek yogurt
1 cup strawberries
Juice of 1 lime
CHOCOLATE PEANUT BUTTER
1 cup vanilla Greek Yogurt
2 Tbs cocoa powder
¼ cup peanut butter
¼ cup milk
KIWI LIME:
2 cups kiwi
½ cup vanilla Greek yogurt
Juice of 1 lime
Instructions
Place ingredients into blender and blend on high until thoroughly combined.
Pour into pouches.
Store in freezer.
Notes
Each flavor combination makes 4-5 pouches.
Looking for more healthy snacks?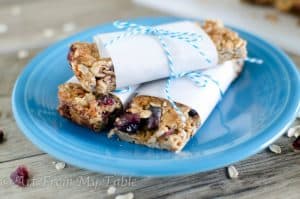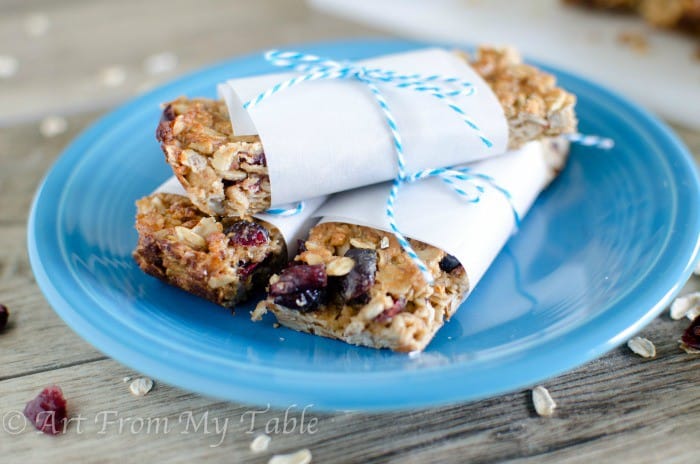 Power Bars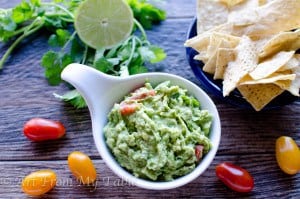 Easy Guacamole
Sign up for my newsletter and have recipes sent straight to your inbox!
Blessings, Chellie