There's nothing like ooey gooey yummy cheese to bring you the ultimate comfort food.  These Loaded Spaghetti Squash Casserole Boats will bring you all the comfort and deliciousness but in low carb fashion.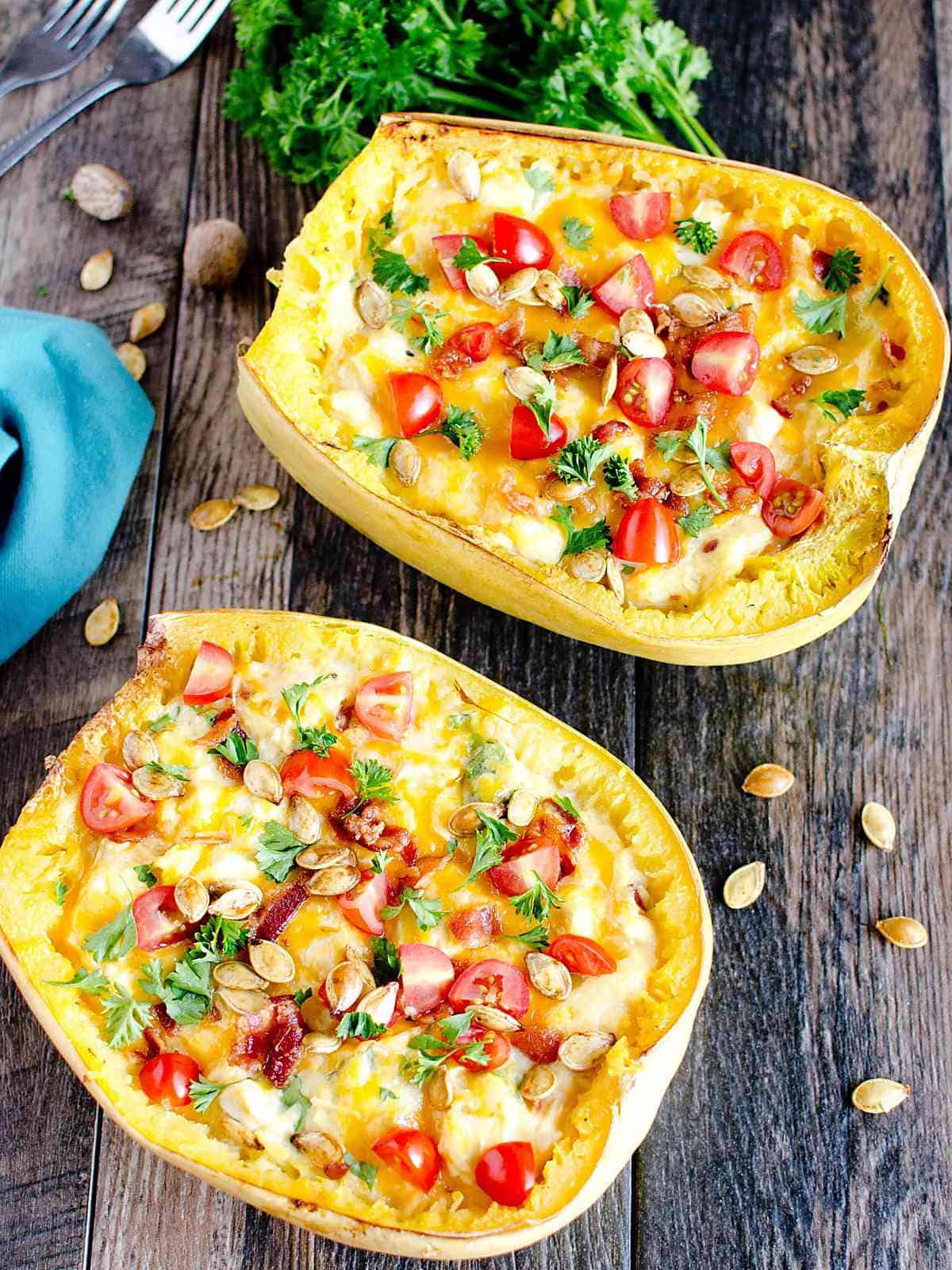 Low Carb ~ Yea or Nay?
The low carb thing has been a trend for awhile now.  At first, I wasn't really on board, I LOVE my carbs! And I didn't want to give them up. However, I realized that my choice of carbs were really not doing so well for my body.
This all started when I decided to change up the way I eat and I joined the Trim Healthy Mama bandwagon.  Heard of it? THM is not only about what you eat, but about how you pair your foods together.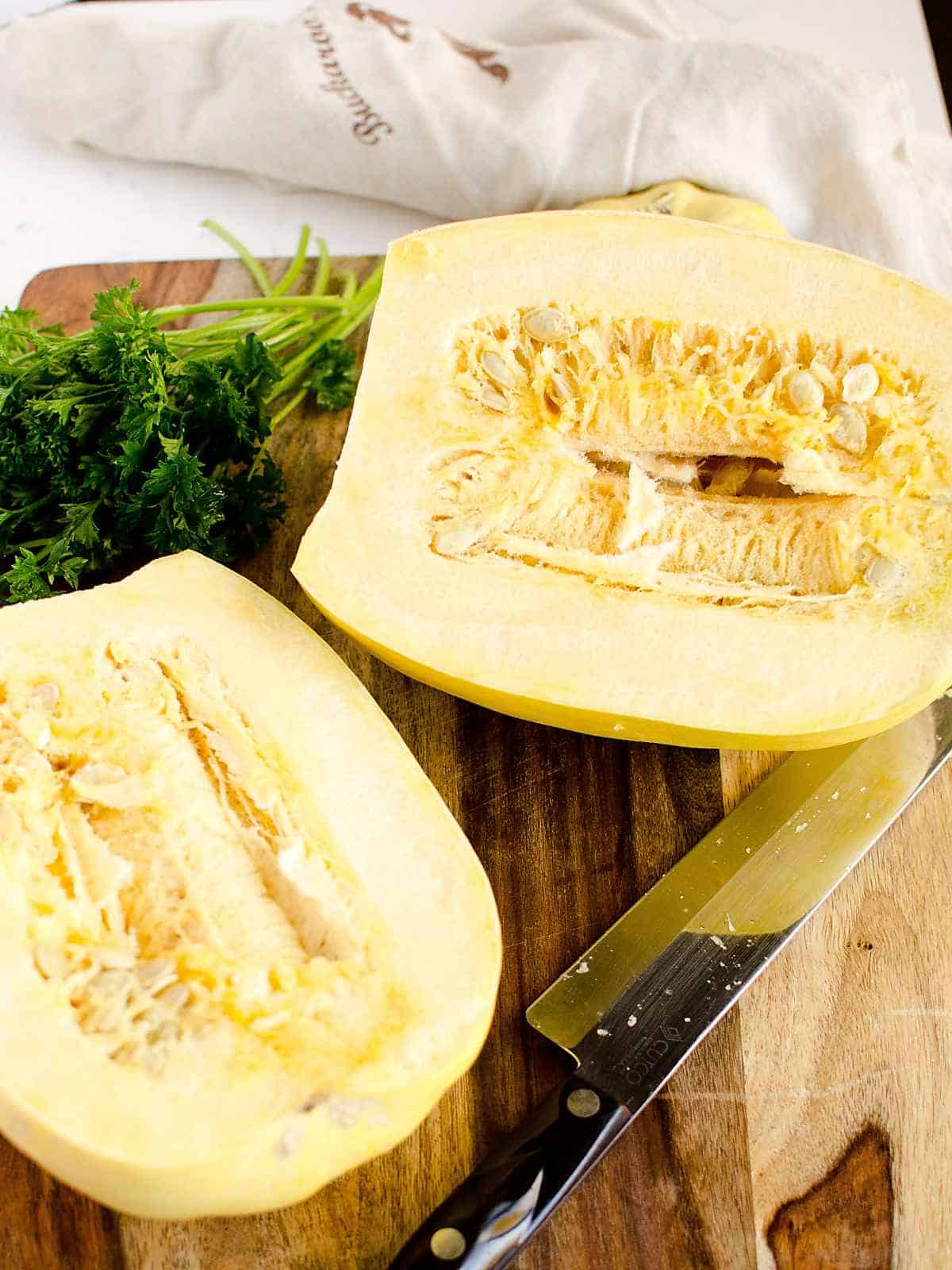 I found this quite interesting.  And, I was pleasantly surprised. You can read more of my THM journey in this post where I talk about my favorite metabolism boosting tea~ The Shrinker.
Loaded Spaghetti Squash Casserole Boats
Let's talk about why this recipe is so amazing.
Cheese.  Really, need I say more?  Okay.  Bacon.  What more do you need in life?  🙂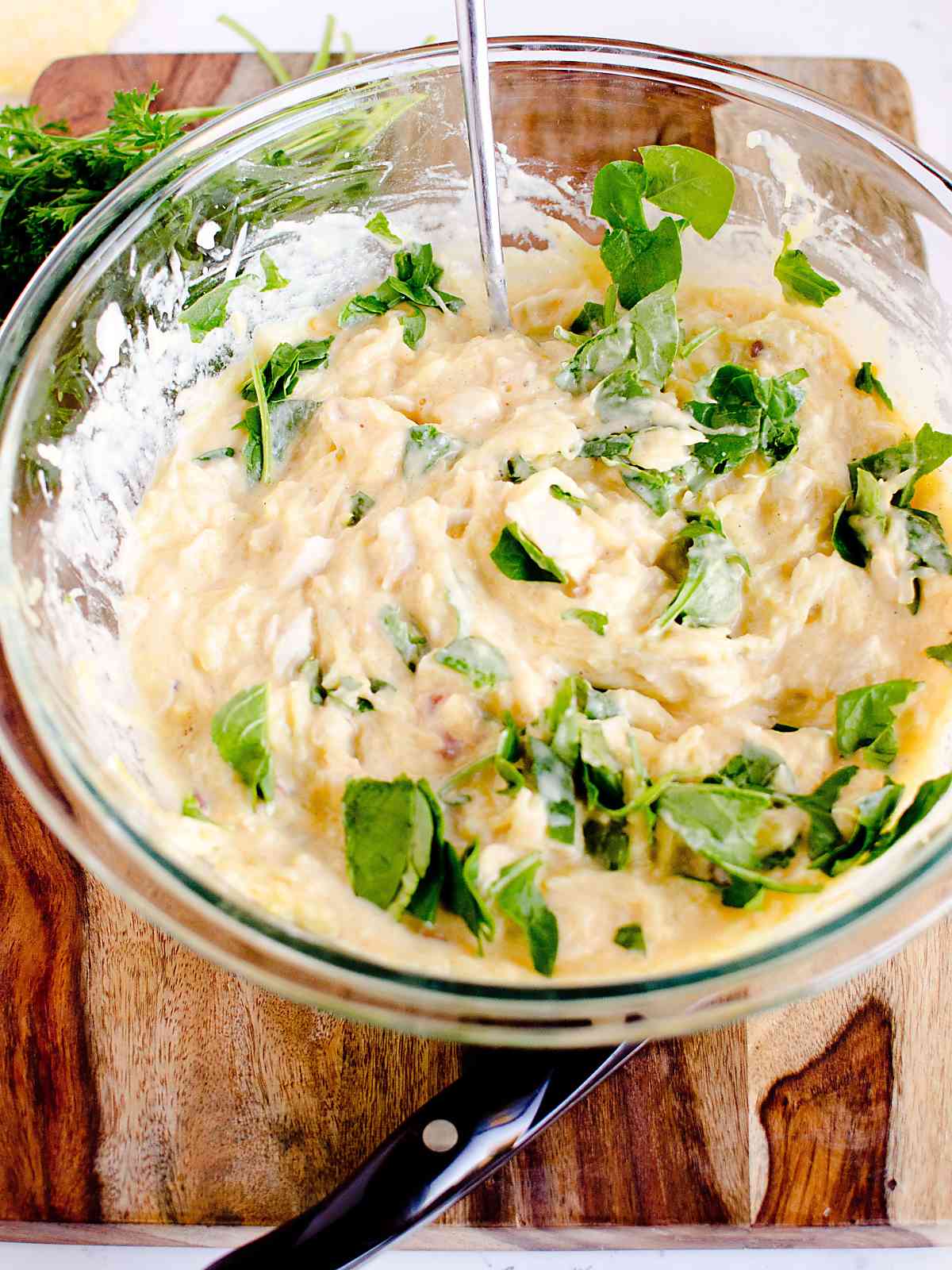 But we're not stopping there. I added some spinach, tomatoes and topped it all off with crispy crunchy squash seeds.  Did you know you can roast squash seeds just like you do pumpkin seeds?  They are de-lish!
We are really liking spaghetti squash as a substitute for pasta.  Now, it's not the same texture at all. Spaghetti squash is more firm for sure.
So don't try to trick your kids into thinking this is pasta. Not gonna work. But, I do think they'll love it anyway with all the cheesy yumminess.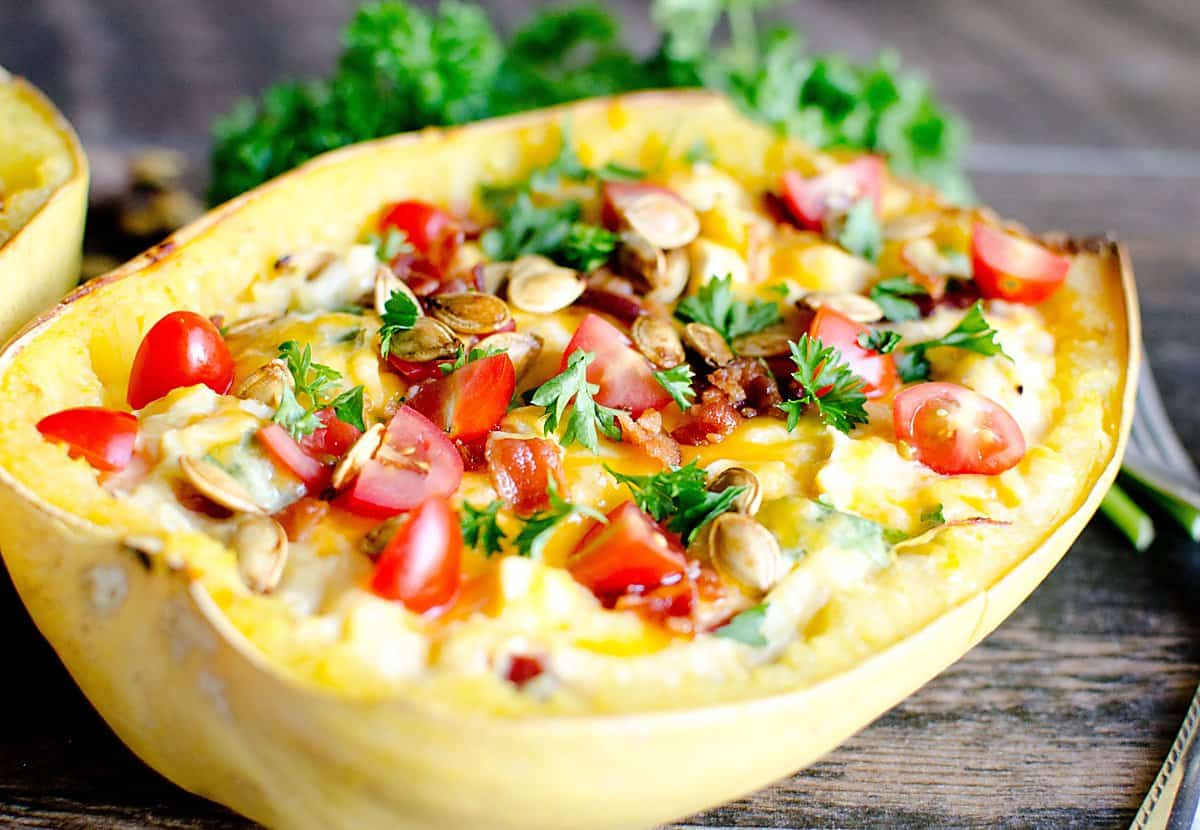 Even if you're not into the low carb lifestyle, this is an amazing side dish to pair with any meal.  Because, again, CHEESE!  🙂
You can easily turn these loaded  spaghetti squash casserole boats into a main dish if you want to.  To do so, I'd recommend increasing the protein by adding some chicken or ground turkey to it.
This recipe was adapted from the Trim Healthy Mama cookbook.

I would love to connect with you! Leave me a comment and follow me on Facebook, Twitter, Instagram and Pinterest.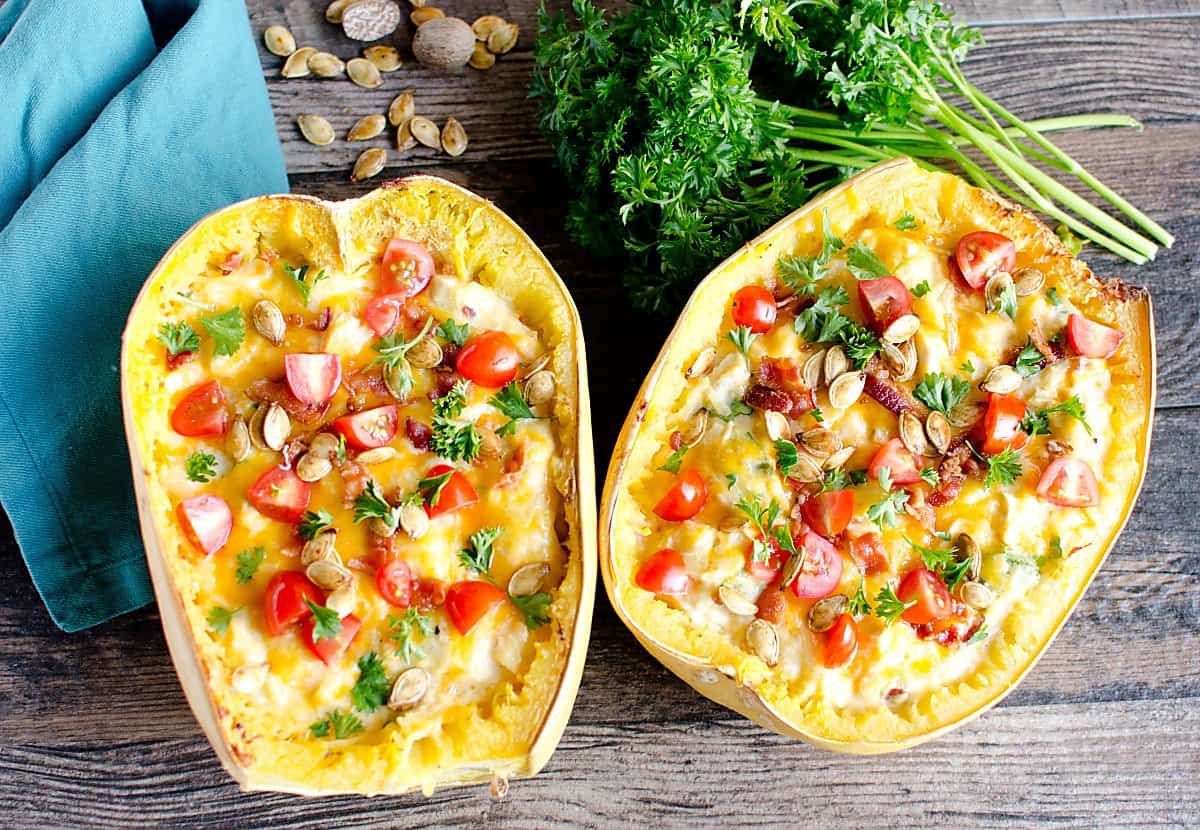 Looking for more ways to use Spaghetti squash?  Try these!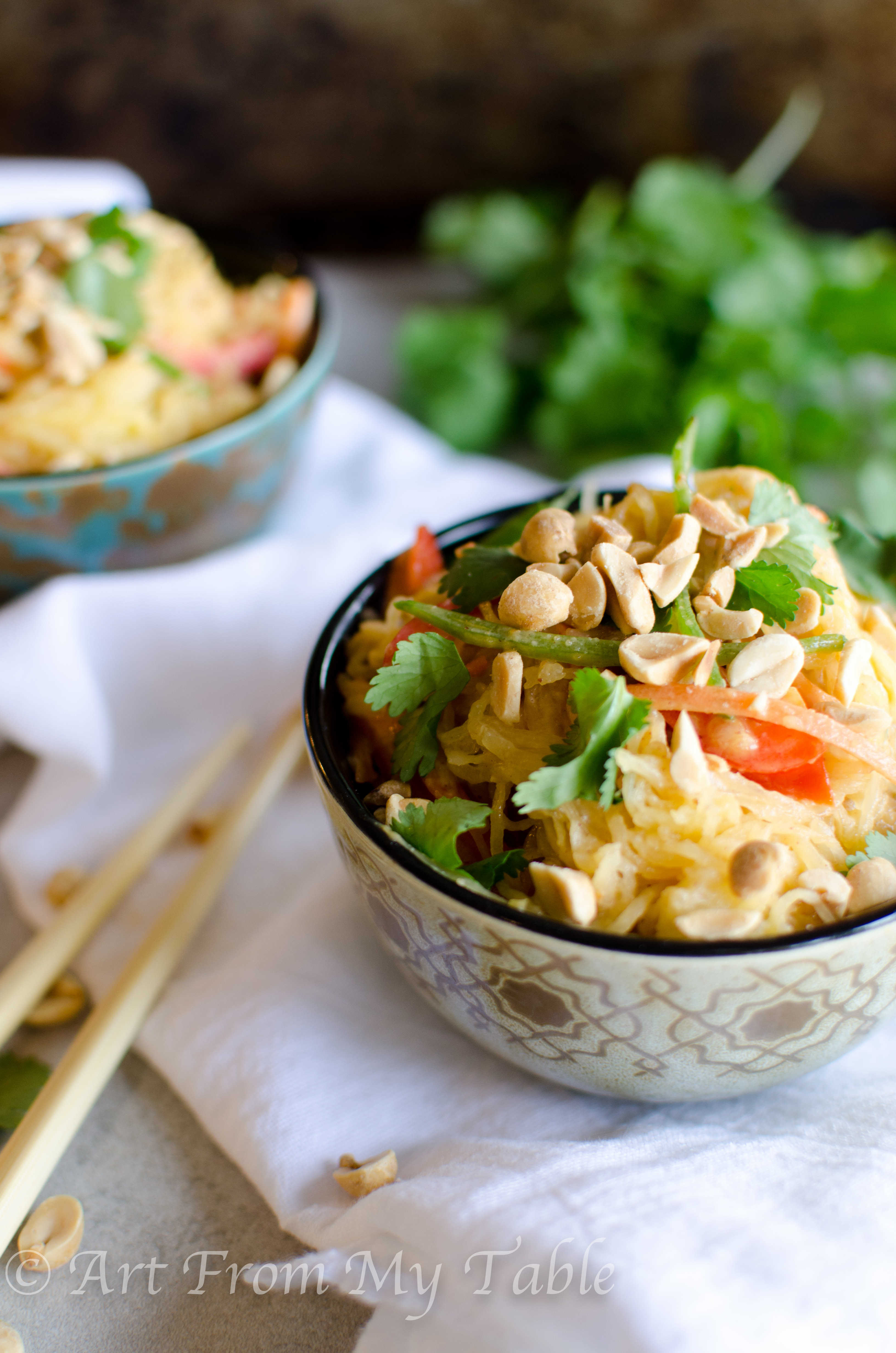 Thai Style Spaghetti Squash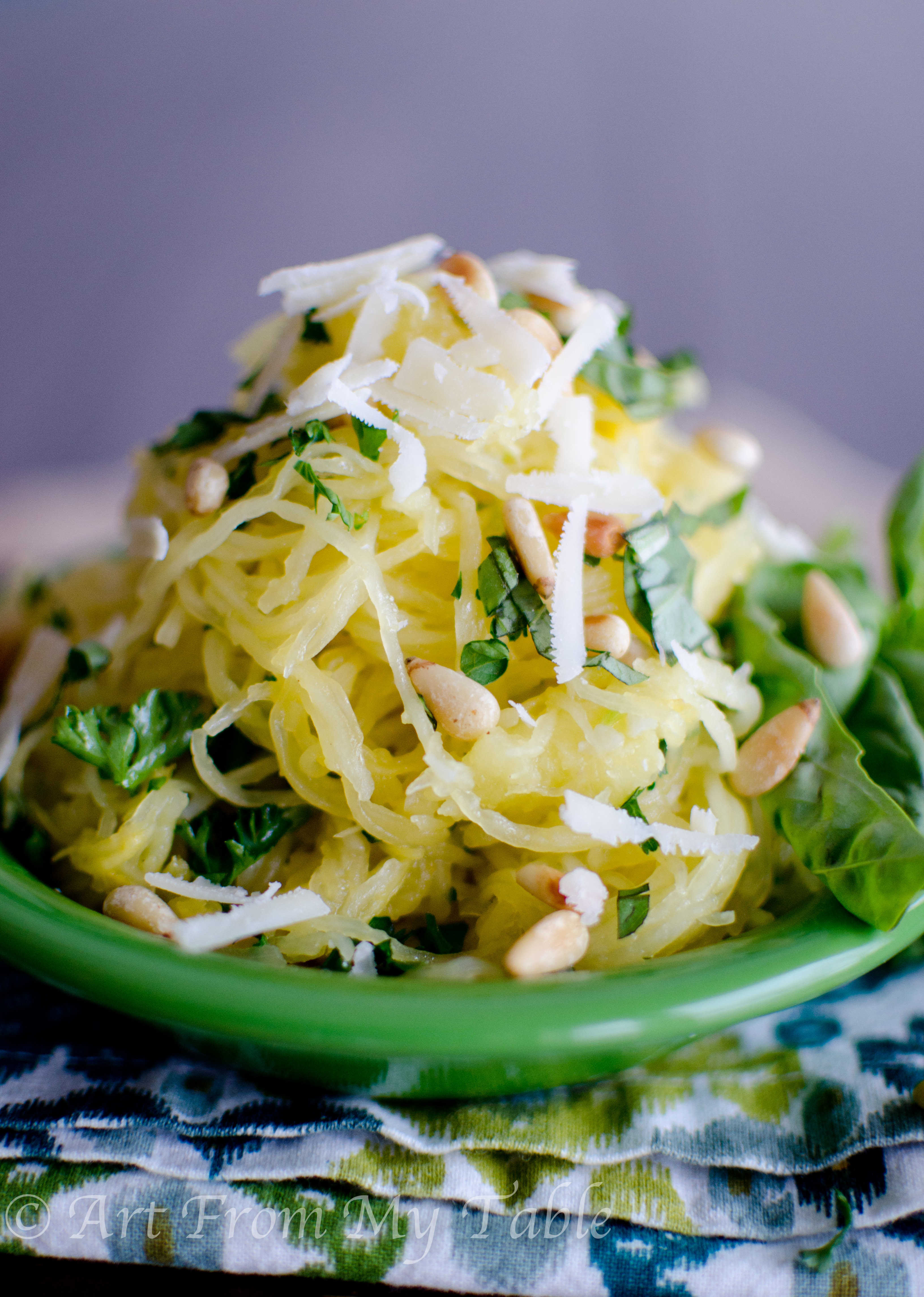 Garlic & Herb Spaghetti Squash